Summer is here — so is the heat that makes us just want to stay at home and turn our air conditioners on. Why not though? If you're not in the mood to go anywhere or don't have the budget to travel, just chill at home. You can, after all, let your mind wander elsewhere while binging on films. These films will take you places!
Also read: 8 Travel Movies to Watch if You're Spending the Holidays at Home
1. Midnight in Paris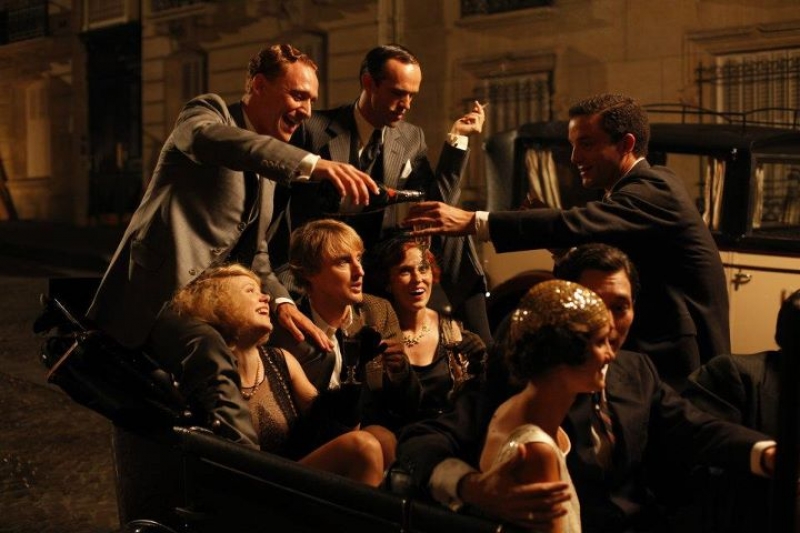 Off to France you go in Midnight in Paris! This film doesn't only give us a tour of Paris but a tour of what Paris was like in different ages. It's a story of a man named Gil who is engaged to his fiancée named Inez, but the two struggle with their differences. The couple spends a holiday with Inez's family in Paris where Gil takes a walk on his own and ends up travelling back in time every night, meeting different icons of literature and art such as Ernest Hemingway and Pablo Picasso. Midnight in Paris transports you to this beautiful city and will make you fall even more in love with it if you're not already. Artistic souls better put this at the top of their list!
2. Under the Tuscan Sun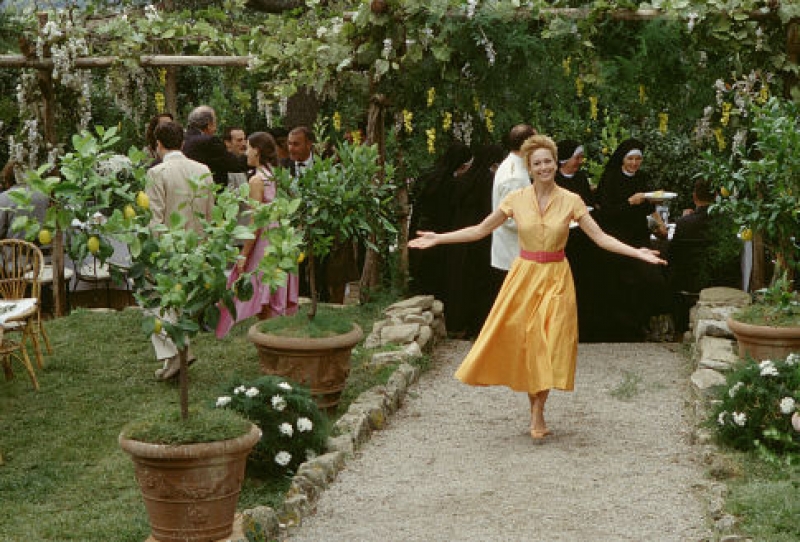 Broken hearted ka ba?
A story about new beginnings, relationships, and self-love is just what you need, and that's what you get in Under the Tuscan Sun. The movie revolves around a woman named Frances who travels to Tuscany after she finds out that her ex-husband was cheating on her. In her travels, a series of events eventually lead her to permanently live in Tuscany, Italy where she forms new bonds of friendship with a lot of people. This is a light-hearted, humorous, and feel good movie that'll solve summer blues even just for a while. And come on, the setting is in Tuscany! Not a bad place to get lost.
3. Vicky Cristina Barcelona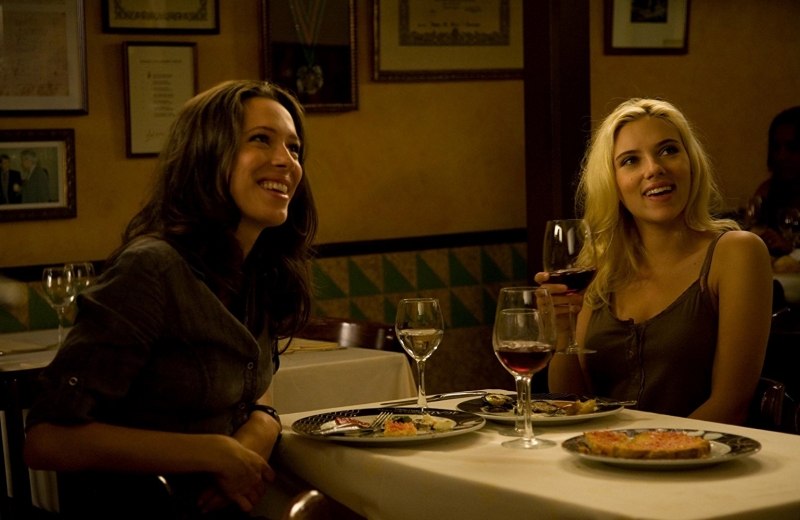 Here's a topsy-turvy love story for you. Vicky Cristina Barcelona obviously takes place in Barcelona, Spain (as well as Oviedo). But this isn't a story of star-crossed lovers or a love triangle. This crazy love story involves three women and one man. First, there's Vicky who is a conventional kind of woman, then there's Cristina who's not sure of what to do with her life. They are introduced to the leading man in the story, Juan Antonio whom both women fall in love with. The problem is, even though Juan Antonio seduces the two women behind each other's back, he's still in love with his ex-wife, Maria Elena.
If you're in the mood to see a beautiful country and watch a whirlwind romance unfold with humour and drama, this cinematic trip to Barcelona's a great choice. What else would you expect from a Woody Allen movie?
4. The Grand Budapest Hotel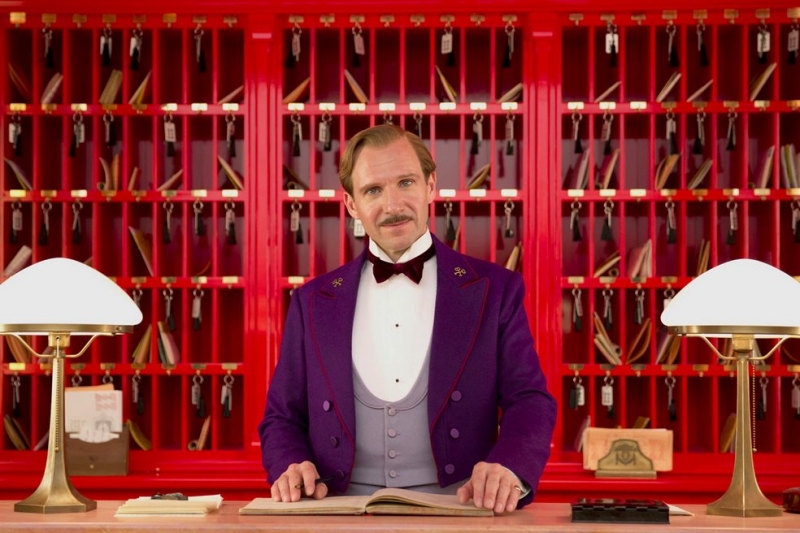 Although the film has Budapest in its name, which is located in Hungary, this movie was filmed in Germany. The production of The Grand Budapest Hotel consisted of extensive research on vintage European hotels and vacation destinations. You'll surely see the fruits of these efforts in the visual treatment of the movie which takes place in the 1930s. The story is about a devoted hotel concierge named M. Gustave, and his bellboy Zero, who becomes Gustave's most trusted friend over a series of plot twists brought about by the death of one of Gustave's lovers. Funny, artistic, and witty, this movie will have you laughing at the edge of your seat.
5. Lost in Translation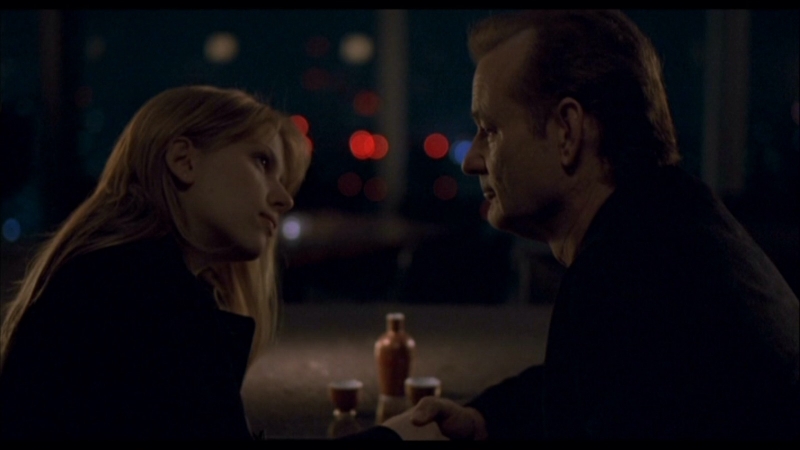 In love with Japan? You'll love this movie then. It takes place in Tokyo where the two main protagonists meet: Bob and Charlotte, the former being an aged actor while the latter, a young college graduate. Both are unhappy with their current relationship and find companionship in one another to ease the weight of their problems. The director of the movie, Sofia Coppola, based elements of the movie from her own several visits in Tokyo.
According to her, she fell in love with Tokyo's neon lights and Park Hyatt Tokyo, an establishment inspired by different cultures. Perhaps by watching this movie, you won't only fall in love with the story, but with Tokyo's culture as well.
6. Up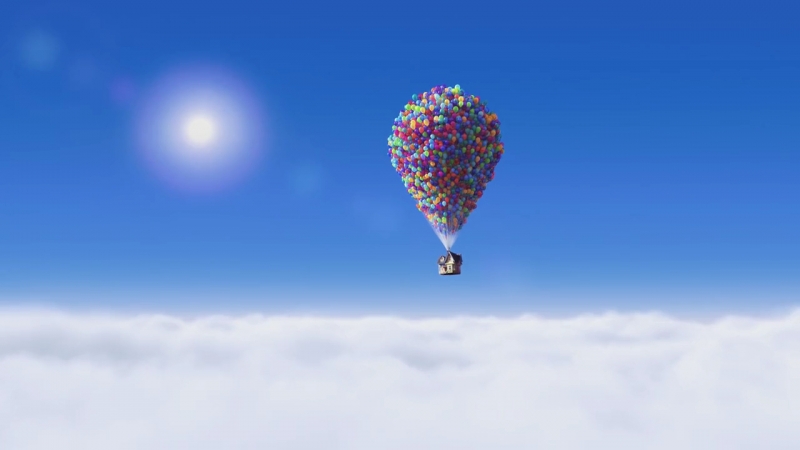 Who doesn't love a good Pixar movie? No one! That's why we just had to include Up on our list. Up is a story of love, friendship, but most of all, adventure. Though this takes place in an animated universe, we can all connect with the characters Russel and Carl. Russel a boy scout, and Carl, a 78-year old man who wants to fly away where he can't be disturbed, couldn't have been any more different at the beginning of the story. But as the story and adventure unfold, they slowly form the most unlikely bond of friendship. And isn't that what journies are all about, seeing different places and meeting new people along the way? Put this movie on play, because it'll surely tug a wanderlust's heartstrings!
7. 3 Idiots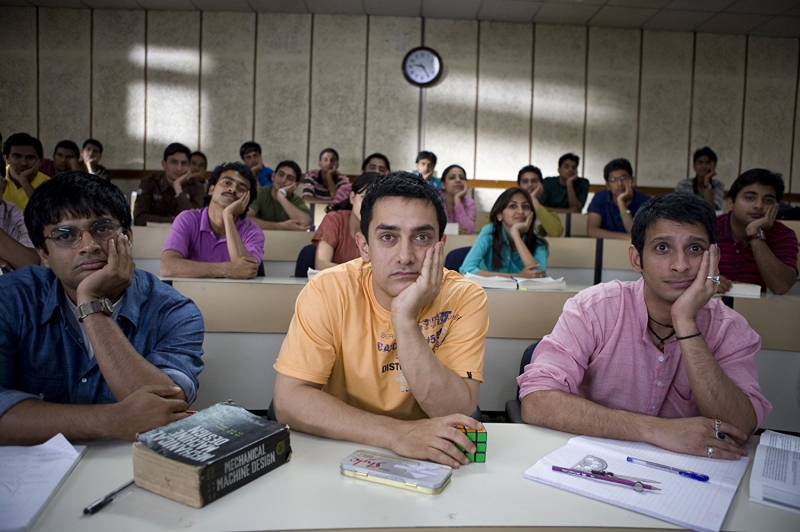 In 2009, 3 Idiots became the highest-grossing Bollywood movie of all time at that point. When you watch this movie, you'll understand why. It's a story of true friendship, chasing dreams, and revolves around three students taking up engineering. But most importantly, the story highlights two major issues in Indian society: the education system and parental pressure. Despite these two issues, the movie seamlessly tackles them with high-class comedy. The movie also features a significant amount of Indian culture and traditions. 3 Idiots was filmed in different locations in India such as Delhi, Bangalore, Mumbai, Ladakh, Chail and Shimla. If you can't fly to India, get a taste of their cities and culture in this classic Bollywood movie that will surely stand the test of time.
Also read: India Tourist Visa on Arrival Guide for Filipinos
8. Life of Pi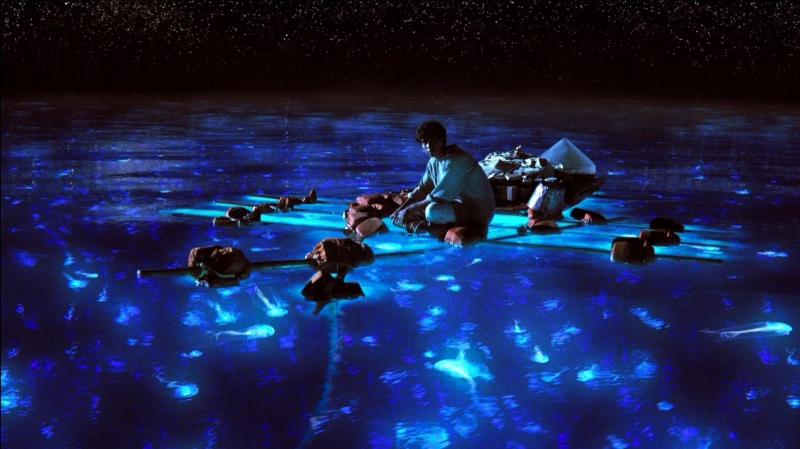 Dreaming of the ocean and yearning to see its different sea creatures? You'll get a lion's share of that while watching Life of Pi. Not only is it a story of survival and faith, but it also has such a rich visual experience of the ocean and sea creatures thanks to the outstanding visual effects of the movie. The story is about a boy named Pi whose family dies in a shipwreck, and he gets stuck on a lifeboat with a tiger.
They make each other go through their paces while stranded at sea, but eventually reach an unspoken understanding through their shared isolation. Don't let it scare you from going on boat rides or sea adventures though. This movie won the Oscar for Best Director, Visual Effects, Cinematography, and Original Score. You're missing out on a breathtaking cinematic experience if you haven't watched this!
9. Moana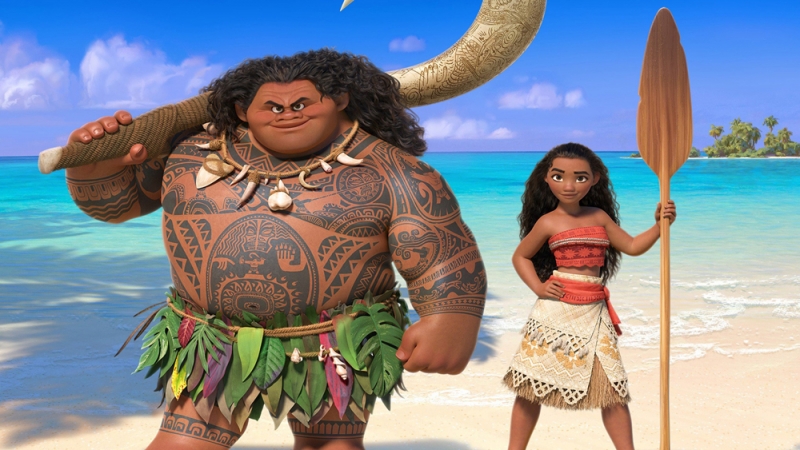 Another animated film that Disney has added to their roster, Moana is a movie that tackles different themes such as family, duty, tradition, friendship, and there are even environmental aspects to the story. A descendant of voyagers, it isn't surprising that Moana's story takes place mostly at sea where she faces different challenges to return the heart of Te Fiti in a far-off island, and save her people. The songs in the movie also add great entertainment value and will touch the heart of any true traveller. Not to mention, watching this will transport you to pristine beaches with crystal clear water. It's perfect for the summer!
10. Pirates of the Carribean Saga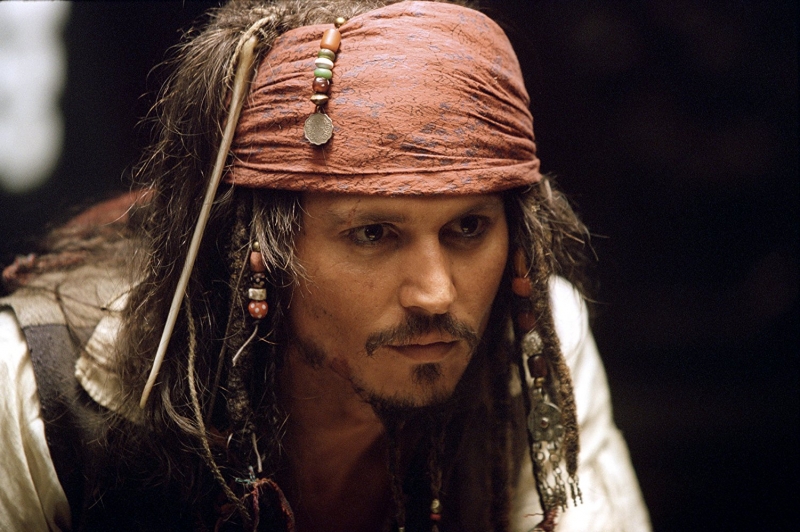 Speaking of water, why not immerse yourself in a story that's all about sailing the seven seas? Pirates of the Carribean is a fantasy, adventure and romance saga that delves into the story of multiple characters. They find themselves at sea for their own personal ambitions or due to an interplay of events. The story of the iconic characters Jack Sparrow, Will Turner, Elizabeth Swan, and Barbosa have expanded the saga into five movies to date. This fictional story also features sea myths and legends such as ghost ships, Davy Jone's Locker, and Calypso. Pirates of the Carribean definitely brings the ocean adventure to you!
11. Scorpion King, The Mummy & The Mummy Returns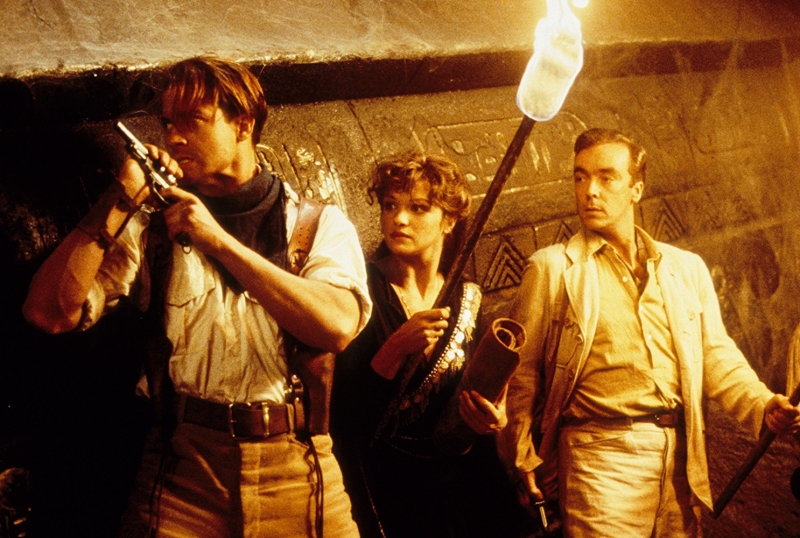 Into Egyptian myth and literature? If you are, then you have most likely already had a marathon of The Mummy. But if you're like us who can't get enough of the adventures of Rick O'Connell and Evelyn Carnahan, then by all means, watch this series again. Although the premise of the movie revolves around the myths and legends of Egypt, these movies were also filmed in Morocco and the United Kingdom.
The movie will take you inside museums, pyramids, and will feed your imagination with different interpretations of how mummies would act in real life. It'll make you feel like you were on the adventure yourself, fighting off a mummy apocalypse. And kids who grew up in the 90s would know that before zombie apocalypse was a thing, there was nothing more terrifying than a mummy world domination.
12. Star Trek Trilogy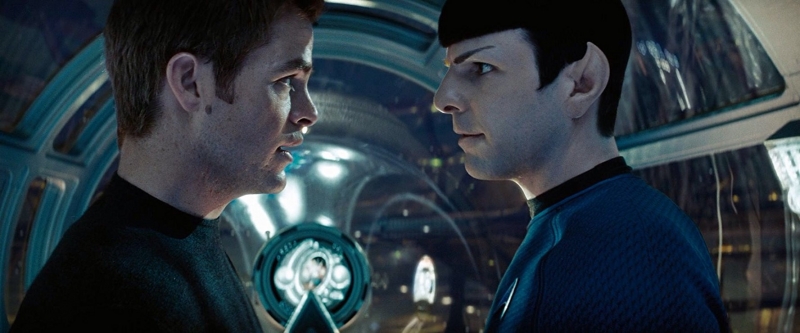 Yet another story about voyagers! But instead of exploring the sea, Star Trek takes us to outer space. This epic saga needs no introduction because the Star Trek franchise has been around since 1966. Every self-professed Trekkie has a favourite character in this saga, whether it's Captain Kirk, Spock, Uhura, or other members of Starfleet. The first instalment of the trilogy introduces you to all key characters.
You get to watch these characters develop as the story continues. So, you don't need to know anything about Star Trek to understand what's going on. The movies will take you to different planets and worlds where the heroic explorers are forced to become Earth's outer space warriors. If you're sick of "earthly" adventures, then you can join the crew of starship USS Enterprise as they boldly go where no one has gone before.
13. Back to the Future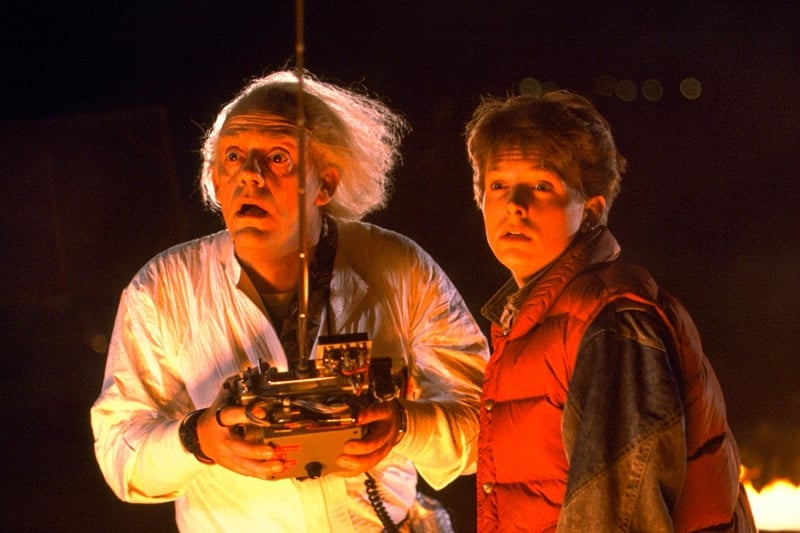 Want to go further into the future? Or back to it (if that makes sense). In any case, it'll make sense in this movie. A classic adventure comedy film, Back to the Future is a story about a teenager named Marty McFly. Marty meets a scientist Dr Emmet Brown (Doc) and accidentally travels back in time using Doc's time machine where Marty's parents have yet to fall in love. This problem turns out becoming Doc and Marty's mission in the story to avoid an altered future.
This movie is also a childhood favourite of those who grew up in the 1980s. At that point, a story such as this was unheard of and the script was rejected a number of times before Steven Spielberg agreed to produce it. It eventually became a huge success, garnering $381.1 million at the box office. Back to the Future remains to be an iconic adventure movie to date.
Get your popcorns ready. You've got a lot of films to watch that'll bring the adventure to you!