As always, the New Year is a chance for us to say goodbye to bad habits, memories or even people. And as we do so, we're making more time and space for things that we want to matter this time around. Travellers are no exceptions when it comes to coming up with these resolutions, and we got the TripZilla Philippines' community to share theirs. See if you can relate to any of them!
Also read: Real Travellers Share: Why You Should Travel At Least Once a Year
1. Travelling more
If you're going to move forward this year, one of the easiest and most obvious ways to do it is, of course, to travel and see as much of the world as possible. For some travellers, this means setting specific goals per month in terms of travel frequency for both local and international destinations. Others even shared their target places for the year — from as close to their home as possible, like the province of Rizal, Siquijor and Batanes, to as far Paris in Europe. This year is also about turning our barkada "drawings" to reality, even if it means going on a trip alone when all the others decide to back out once more.
2. Travelling less
While it's very common for travel enthusiasts to want to move more, it's also not surprising to hear about people actually trying to take it slow and lie low. One of our fellow travellers expressed that having travelled a lot the past year, it's best to give it a break this 2018 for a change. Another traveller shared making this year travel-free to prepare for the following year instead, and the most important thing is to not always see destinations, but people close to our hearts as well. There are also those who, rather than exploring more, fancy going back to places they've already been to simply for the good memories they made there.
3. Packing efficiently
In order to become a better traveller, one must also learn to consider the practical aspects of travelling, including the packing phase. Packing faster and packing light are the more common approaches to it. Whether it's clothes or additional baggage such as pasalubongs — the less you have, the better. Not only does it save you extra weight when you can only carry so much physically, it also prevents the hassle of bringing along bulky packs and most importantly, being charged with excess baggage during check-in at the airport. One traveller even said that while souvenirs have become a travel norm among Filipinos, they also tend to be more expensive than the entire trip cost.
4. Embracing a new adventure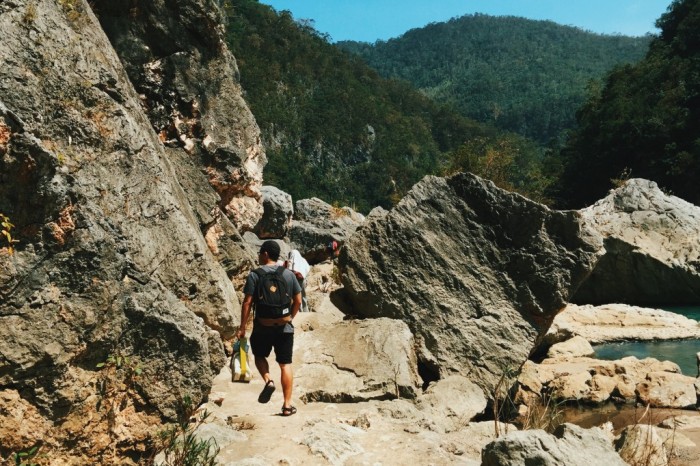 The very act of embarking on a trip is an adventure on its own for many people. For others, there are way bigger adventures ahead and this is the perfect time to finally conquer them. Going solo, exploring roads less travelled, hiking and trekking, skydiving, backpacking and facing one's fear of heights are just some of the things these travellers aim to fulfil this year.
5. Better timing
When travelling is something that we can only afford to do as an escape or short-term vacation, it's sometimes inevitable to get caught up with our regular activities causing us to compromise some aspects of our trips, including missing flights. But with better time management, it's possible to avoid this kind of mishap. One of our travellers shared asking for a half-day work when there's a flight to catch early in the evening. That leaves enough time to travel to the airport, rest before boarding the plane and even double check your luggage and documents without having to run around as much. On the other hand, for those who simply aren't morning people, booking early morning flights is now a big NO.
6. Saving and spending money wisely
Since money is one of THE main factors of being able to travel, handling it well is of utmost priority. I've personally been on trips where I just tried to "wing it" even with the little pocket money I had but ended up spending more in the end. Needless to say, simply saving pre-trip is a must. The more, the better – as it leaves you extra cash just in case things beyond your control come up.
7. Appreciating local destinations
Travelling abroad is perhaps most people's ultimate goal, but not everyone. While some people start from exploring local destinations, taking it one step at a time before finally getting a ticket to an international location, others prefer the other way around. After all, the Philippines is packed with uniquely beautiful places that deserve more of our attention!
Also read: The Philippine Bucket List: 20 Challenges Every Filipino Traveller Must Complete
8. Travelling with loved ones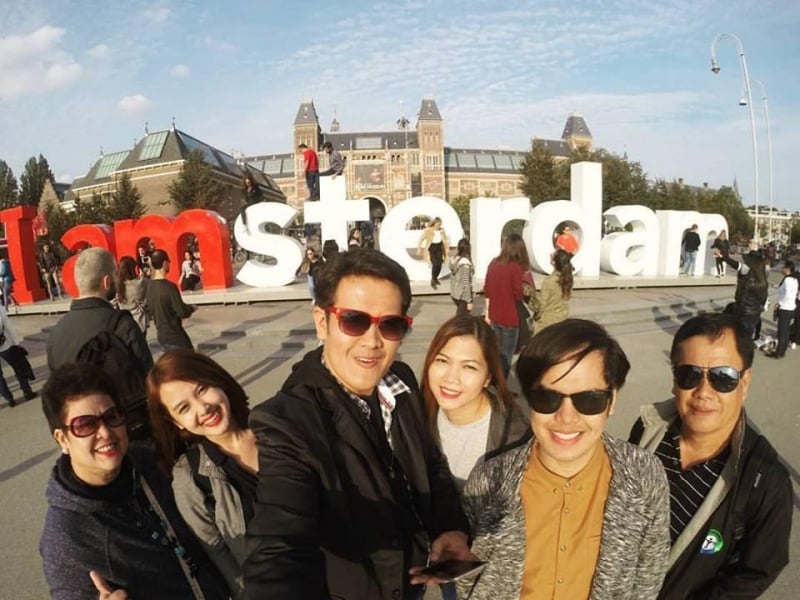 Sometimes we get busy travelling on our own or with our best friends too often that we tend to miss having these same experiences with our other loved ones. Of course, that is not to say that one is more important than the other. It's rather a case of trying to experience things differently for a change. For some travellers, 2018 is the time to expand their options for a travel company, whether it's finally travelling with friends (if you've been travelling with your family before) or travelling with families, or other friends (if you've been on your own for some time).
9. Travelling solo
Travelling with someone or on your own has its advantages and disadvantages. But for those who are simply sick of having group plans cancelled or uncomfortable with the idea of following or leading someone else, travelling solo is the ideal goal. Besides the fact that it leaves all the decision-making to you, it also opens up more opportunities for you to have out-of-the-ordinary experiences that you would never even have the chance to experience when accompanied.
10. Experiencing something special
Aside from actual destinations and adventures, Filipinos are also looking forward to experiencing something different and special this 2018. Among them are encountering white Christmas and seeing snow for the first time, seeing cherry blossoms, experiencing the autumn season in another country and going on an Asian cruise. After all, travelling is also about getting a taste of the unconventional even for a little while.
11. Going DIY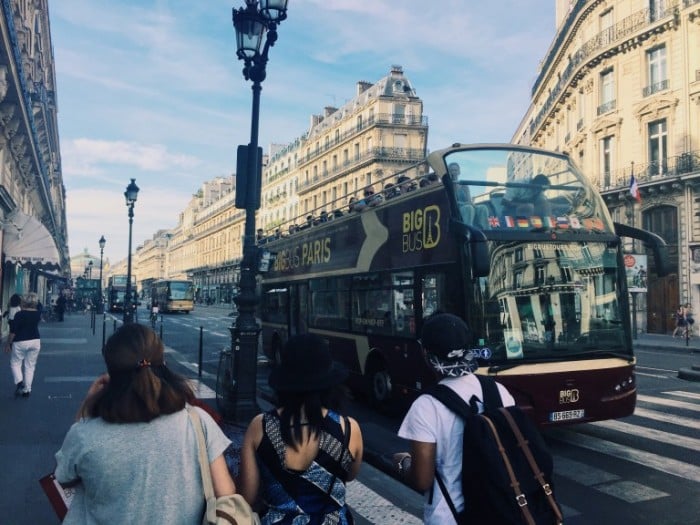 Travel agencies are everywhere these days and they always try to compete with another for the best price. And yes, they all look tempting at times. But what better way to travel and be an adult at the same time than planning (or "unplanning") things yourself? Try commuting in another country instead of going on a tour bus, walk and eat at your own pace, and best of all, you get to have the freedom to really experience a destination.
Also read: 9 Struggles Filipinos Travelling Abroad Can Relate To
How about you? Have you figured out what your travel resolutions for this year are yet? Share them with us! If not, let these travellers' ideas inspire you to become a better version of yourself the next time you have a trip.