Travelling is a truly rewarding experience. We all travel for varied reasons and if you are not quite convinced about bringing yourself (or your entire family) to local or overseas trips at least once a year, we're letting these true-blue travellers convince you to pack your bags.
Also read: Why You Must Travel While You're Still Young
Travel is a breath of fresh air
"It gives our family a breath of fresh air. Going to a new place helps feed our souls, makes us emotionally and mentally stronger and even reduces the chances of us getting physically ill."
~Pam from Hey, Miss Adventures!
It allows one to taste different cuisines
"As a food blogger, I love to taste cuisines from other places.  Travelling makes me taste different cuisines prepared in the most authentic way. I will learn the real story behind my favourite dishes as well  as the story of the people who make it. The eating experience is just magical when you eat empanada in Vigan, laing in Legazpi, Ramen in Tokyo, Chicken Rice in Singapore or lechon in Carcar, Cebu."
~ Carlo from Kalami Cebu!
It lets you see the world in different perspectives
"Travelling gives you a unique kind of exploration and adventure. It lets you see the world in a different perspective — something that you probably never experienced before. You become more curious and aware of different cultures. As a result, you also become more understanding. For a shutterbug like me, travelling is also a way to capture stunning and interesting shots of people, things, and places that I never want to forget."
~ Rea from Blissful Snapshots
It encourages you to discover something new
"One of the best feelings in the world is when you decide to step into a new place since it enables you to discover something you have previously not known. Experience, more than anything else, is something you can treasure until the end of your days, most especially if these adventures are well-documented, and shared with your loved ones. Either you decide to travel alone for self-discovery or with the people you love, make sure to give it a try to bring yourself to a place where you can relax from work and gather memories you will want to cherish! Out of budget? Don't look for destinations too far from home. There are wonderful places around your locality that are simply waiting for you."
~ Romeo from Basta Bisaya
It creates new friendships around the world
"I've been travelling since 2014 and it all started solo and doing volunteer work. Travelling makes me healthier, sexier and adventurous. I keep on trying and learning new skills like swimming, scuba diving, snorkelling and facing my fear of heights like riding the roller coaster and cliff jumping. Travelling solo boosts my confidence to meet other people and learning one's culture. Travelling to different countries gives me the opportunity to taste different cuisines, appreciate their culture and history. Good part about travelling is I am creating new friendship from different parts of the world."
~ Roxanne from iTravelRox
It makes me love my life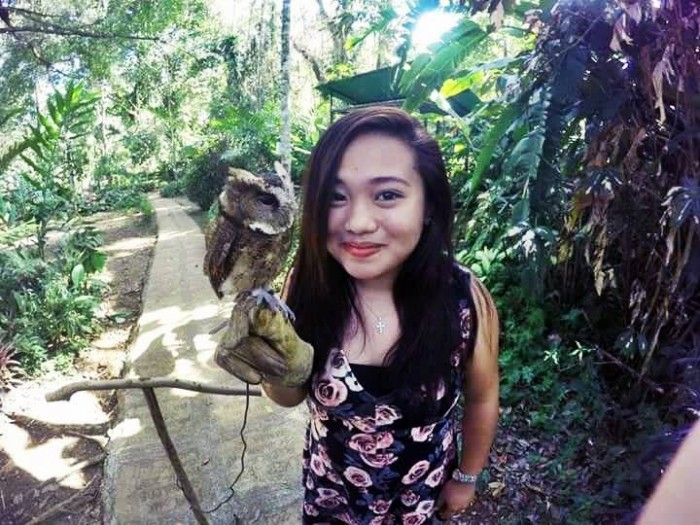 Image credit: Lenz
"I travel at least once a year because it makes me love my life. When I'm visiting a new place, it allows me to think and be calm. When you're working 8 hours a day, you don't really get a lot of time to think. It's just an endless string of activities. Routine wears me out. If I go on too long without travelling, I get tired, cranky and uninspired. So when I get a break, I get to relax, I learn a lot of things and I go home feeling refreshed. I'll miss my love ones, I'll miss my work, I'll miss my bed and I end up appreciating my life even more."
~ Lenz from stayathomemum.com.au
Also read: Why Travel is Like Being in a Relationship
It gives a rejuvenating feeling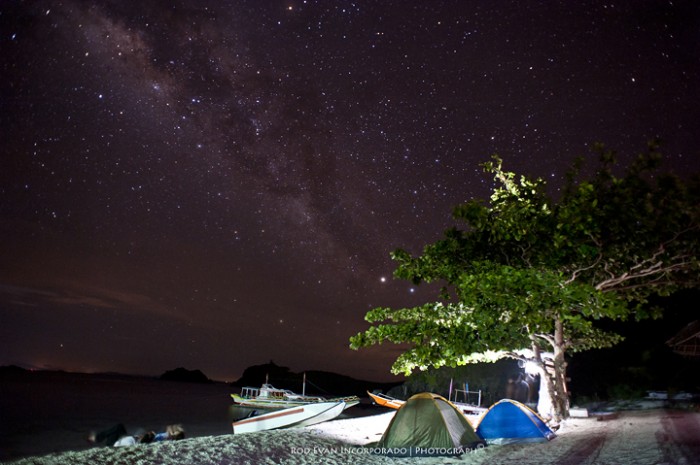 Image credit: Rod Evan Incorporado
"It gives me a rejuvenating feeling, allows me to discover new places, bond with different people, experience new cultures and traditions and most importantly, take new photographs that serve as memories. Memories that I would cherish for a lifetime."
~ Rod from www.rodevanincorporado.com
It enhances creativity
"Travel enhances creativity. Creativity comes through new and exciting experiences. But, when your day's most stimulating experience is the gossip at your commute to work or the gossip at the canteen, you are clipping your mind's ability to expand and be inspired. That's why I, as a writer, must dive into new sounds, sights and smells at least once a year, to spark the creativity synapses of my brain."
~ Aldrich from The Bisaya Traveler
It helps me learn who I really am
"As an individual, travelling opens my eyes to the world. It makes me a well-rounded person. It also helps me learn who I really am — things that are yet to be known only when I am on the road. As a wife, it creates a better and more meaningful relationship with my husband. It gives us time to talk and share our feelings together that we cannot share at home. Lastly, it gives us a sense of accomplishment because we did not travel just for the heck of it but because we really love to travel together."
~ Claire from Rico's Lechon
It clears my mind from work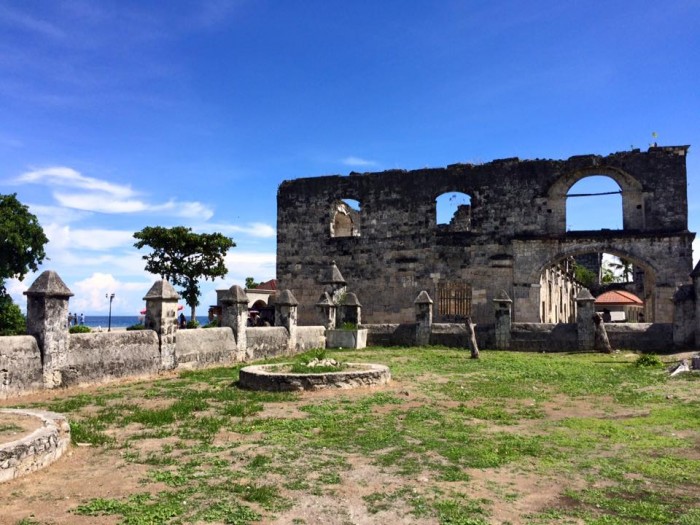 Image credit: Lakwatsa Pinas
"Travelling gives me another level of excitement. It's a way for me to learn new things and to clear my mind from work. I am also a "foodie", so I enjoy the taste of every bite of the foods that I eat during my travel. Another good thing about travelling is I get to meet a lot of lovely faces along the way. All of these things I experience when I travel makes me feel that — Life is really beautiful and one way to make it more beautiful is to travel."
~ Kris from Lakwatsa Pinas
It boosts confidence and self-esteem
"I am a Medical student and they say that when you are in Med School, you become isolated and busy. But I want to change that thinking because travelling is a different dimension of reality. Travelling enables yourself to see the world in a wider perspective. It lets you experience first hand the different cultures and tourism of each places. Moreover, it boosts up your confidence and self-esteem as it enhances your personal relations and makes you a better person."
~ Marica of Chasing The Dreamer
Also read: Why Travelling Alone is Sometimes Better than Dating
It lets you break away from routines
"Travelling maintains the level of internal equilibrium and focus of mind. It is one of the best ways to break away from routines that are confined within our finite and predictable pattern of places. When you travel and discover new places whilst meeting new people, the dynamics and interactions are deeper and more fulfilling. It (travelling) is a breather, a chance to recreate yourself, a much-needed pause from a fast-paced environment, and a perfect consolation that makes you feel active and alive."
~ Missy of Love. Eat. Wander.
It takes me out of my comfort zone
"I travel because it gives me a different perspective. Our daily routine easily creates a bubble, a world of our own, the comfort zone. We often forget that other personal bubbles exist. Right now, as you read this, someone's just waking up, someone just got home. Someone just died and someone just gave birth. Somewhere out there, two humans found true love in each other and another just lost theirs. Travel takes me out of my comfort zone and reminds me that there are other cultures to immerse in, food to taste, seas to swim, people to meet, and sunsets to see."
~ Ron of Ron Does Things
It calms me down
"I travel to find myself. I had been bombarded with a lot of pressure and hung ups lately and I see travelling as a way to break free from the vicious cycle I am in. Travelling calms me down. It helps me ease up my migraine and sino-rhinitis pains, and it helped me understand life in a different perspective. Travelling also enhanced my people skills. I am open to the possibility that anything can go haywire on the itinerary set but even so, I still have that sunny and positive disposition anywhere I go. With Travelling, I am able to adjust and fit accordingly to the people, culture, heritage, food and customs of a place I visit. Travelling helped me heal my broken self and heart. It helped me realign my goals, refresh my spirit and renew myself. Travelling also made me see new vistas, new perspectives and meet new friends. It became an avenue for me to become more attuned with Nature and with my surroundings. The more I breathe fresh mountain air or the salty sea breeze, my health is restored back to its original state and I get creative ideas in writing for my blog posts."
~ JL from Viajera Cebuana
It encourages me to be independent
"There are lessons I had never gotten a chance to learn from school and the four corners of my office, only when I travel. It is when I open my eyes to the place where nobody knows and recognises me, when I able to smile to people whom I didn't know without expecting in return. The chance to flair on my own without relying on anyone and I learned all these when I travel."
~ Lai from The Little Lai: Beyond Limits
It allows me to have a healthy lifestyle
"Travelling is always a great escape from my daily boring routine — from waking up, preparing for work, sitting and squeezing my brain out for almost 9 hours, then eating, coffee, then going home. My lifestyle is a bit unhealthy that's why having an adventure is a must. It rejuvenates my body and soul as it makes me flex and sweat out — which is definitely good. It provides a positive effect to one self's well-being. It provides a breath of fresh air, eye-pleasing view and a jaw-dropping experiences and stories that you can always tell to your future grandchildren :). Besides, an adrenaline junkie and a bodily-kinesthetic like me can't stand a life of just being stuck in a place doing nothing, eh?"
~ John from Four Eyed Laagan
It broadens my horizons
"I started 'intensely' travelling last year when I first had my action camera. I first thought to myself that it would be a waste of investment if I wouldn't travel. I first started travelling with friends. Let's just say, I get way too addicted with travelling and my friends can't keep up so I went travelling alone. For me, I like travelling because there is a rush feeling I feel when I do travel especially to places I've never been before. I am passionate into discovering something new. And that is something good to me, to broaden my horizons especially in this world full of the "unknown" just waiting to be known."
~ Rady from Rady Set Go
It encourages me to be open-minded and flexible
"The usual reason will be wanting to get out, take a break from days of work or the busy lifestyle. If that's your reason, you're not alone, there are people like us that when we work, we work hard, and for the past 5 years, travelling has become my reset button from what my usual day will be. And when I come back to work after days of travelling, I can work hard again. It helps me be more open minded and flexible in life, put things into perspective. You will also be surprised with the health benefits from travelling, from how your brain works to treating your stress and depression. Travelling can be cheap; travelling does not mean leaving your hometown, your city for days and months. Travelling can be just a few hours away from where you are and come back at the end of the day. So go, and take your medication, we all need it."
~ G from Exotic Philippines
It adds more colour into my life
"I travel most of the time not to escape the kind of life I am currently living but to add more colour into it. Travel has a lot of good things to offer, not only can it help us improve our physical health but it also increases our mental well-being. I travel because it makes me happier and helps me build my self-confidence, triggers creativity and provides me with new memorable experiences along the journey. It allows me to break my daily routine and gives me an opportunity to meet new people and immerse with different cultures. Lastly, travel is my reset button from busy life and enables me to expand my capacity for wonder and appreciate the amazing diversity of our lovely planet. The best teacher so far on knowing about the world and most especially travel has taught me a lot to be more open-minded and aware of myself."
~ AJ from Wandering Soul Scamper
It allows me to reward myself with new experiences
"I used to be a homebody back then. All I knew was the route from our house to my school and vice versa. It was during my college years when I met the love of my life that made me see things in a different light. I became curious about the outside world. Now, the main reason I travel is to reward myself with experiences that I never had. I wanted to go out of my comfort zone. Travelling is like my escape button where I have the chance to stay away from the hustle and bustle of the city life and it makes me forget the worries and stress. Lastly, it's the memories you get to keep and the lessons you learned that makes everything worthwhile."
~ Ella from Wandering Ella
And lastly because…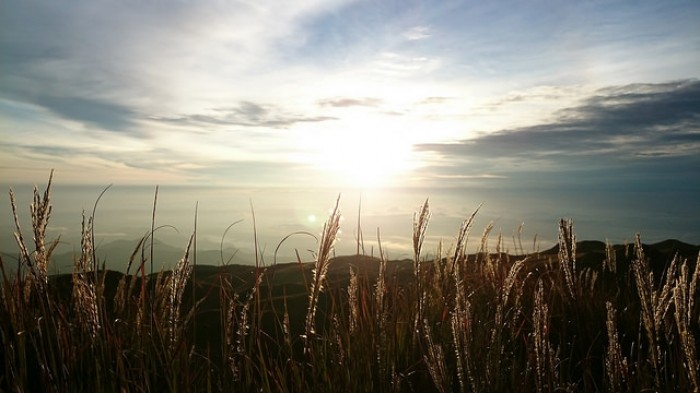 Image credit: Janek
"Why not?"
~ Janek from http://janekathrynteo.com
Also read: Filipino Travellers' Top Picks: Best Philippine Destinations in 2015
So, what are you waiting for? Go ahead and bring yourself to book that flight now!