It's true when they say you meet some of your lifelong friends during your college years. More often than not, your college barkada has seen you at your most awkward (hello, freshman days!) as well as on your best moments so far. And so what better way to strengthen these hopefully-for-the-long-run relationships than to travel the world with your dearest friends, one city at a time?
It was July 2017, about a year after my friends and I graduated from college and went our separate career paths. You see, earlier that year, we booked a promo flight to a hastily chosen destination: Taiwan, or so I'd like to call it, the land of milk tea and xiao long bao.  From the preparation to the actual destination, we can all agree that it was a milestone for us all. 
Also read: Drawing No More: How My Barkada Turned Our Taiwan Trip to Reality
Seeing the world through a fresh grad's eyes is something else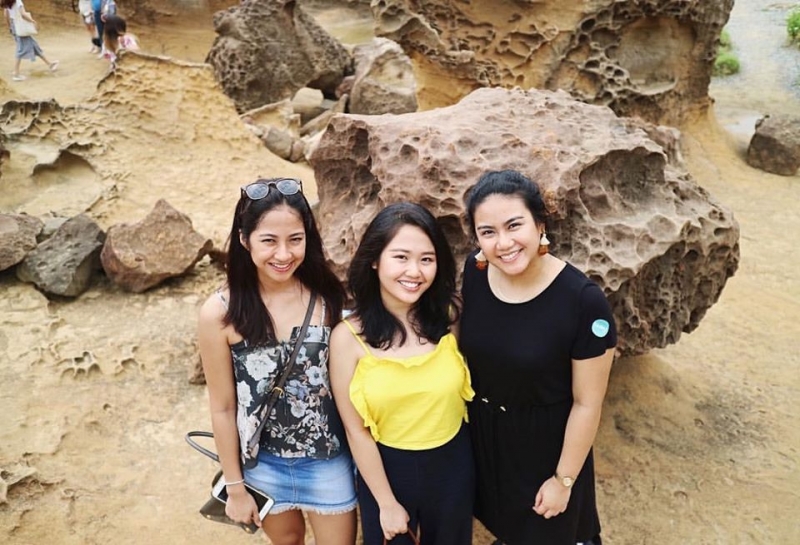 Not only do you finally get to experience the so-called real world, but you also get a sense of how your friends are outside the confines of campus life. Sure, I've gone on a few out-of-town trips (though all within driving range from Metro Manila) with my college barkada during our undergrad days. But our first trip abroad as fresh grads was extra special, as it was also like an extended reunion, since we no longer see each other as often as we'd like to.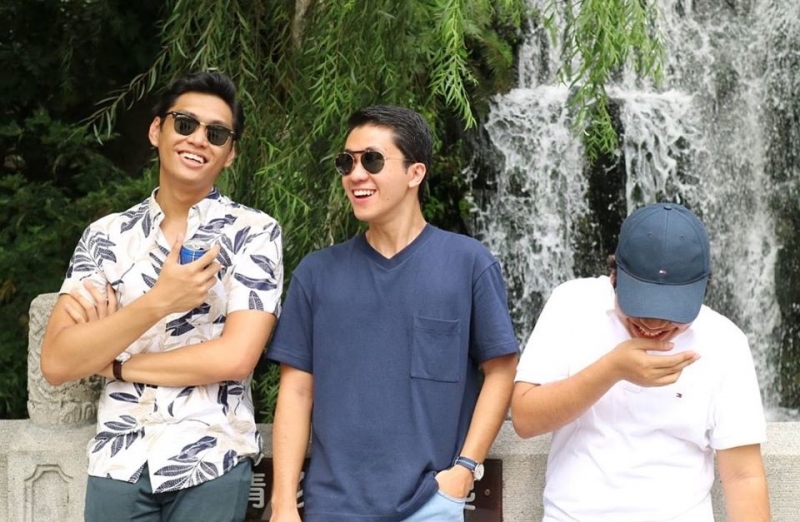 Few things are more exciting than catching up with your closest friends and bonding 24/7 for several days straight. Add a foreign city into the equation, and you have the formula to making more lasting memories together!
Saving up within the first few months of having a salary makes all the difference
Well, my parents sure weren't kidding when they said that spending is different when it's your own money already. From purchasing my plane ticket, to booking my accommodation, to preparing my pocket money for the actual trip — I definitely had to make a conscious effort to budget my salary and forego some unnecessary expenses (a.k.a. impulse buying and stress-shopping).
Looking back, travelling has made me more motivated to keep on with the #dailygrind to be able to do this often enough. Ever since our Taipei trip, we've made it a point to travel as a complete group at least once a year. 
Also read: Travel Fund 101: 9 Ways I Save Up for My Next Travel
Just when you thought you already knew enough about one another…
You'll be surprised that there's always more to know about your close friends, even after spending years together. It's kind of like travelling with a significant other: You learn more about one another's habits and ways of thinking, and therefore learn to adjust accordingly as to be aligned.
Personally, I believe it also helps if you guys have slightly varying interests when it comes to travel must-dos. For instance, in my barkada, two are primarily into shopping, one is into zoos and aquariums, one is more of a theme parks and adrenaline kind of girl, one highly prioritises his travel photography, while I need to visit at least one art museum. This makes for interesting itineraries wherever we go. (Take note, though: You don't always have to stick together completely all throughout if time constraint is an issue!)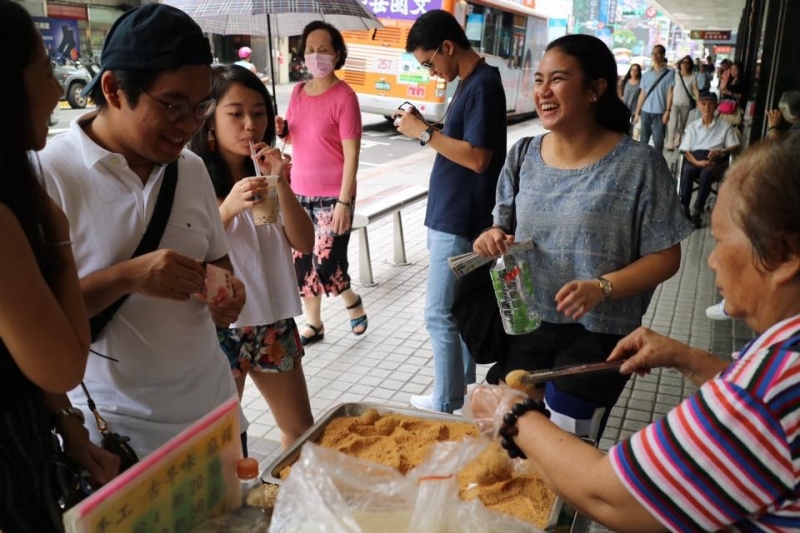 But if there's one thing we can all get on board with in a snap, it's immersing ourselves in the local food culture. From the night markets, to the Din Tai Fung in Taipei 101 (while it's not the original store, popular opinion is that it's almost as good as the OG), to hole-in-the-wall noodle shops, to random street food –– Taipei was definitely a good idea for foodies like us. 
"Let's test our friendship!"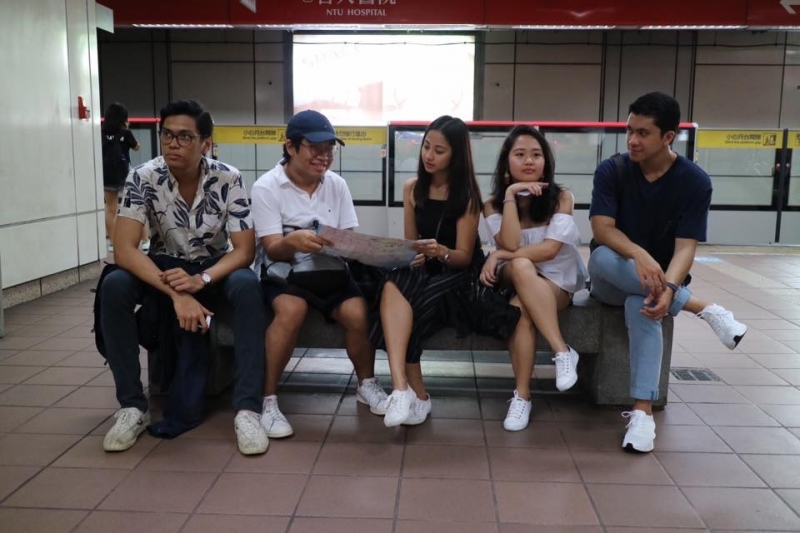 While I wouldn't exactly recommend doing this for kicks, it's important to note that this is always a possibility when travelling as a group. Hence, before everything else (i.e., before even booking that flight!), you need to consider how likely you and your friends will not end up wanting to strangle each other throughout the trip.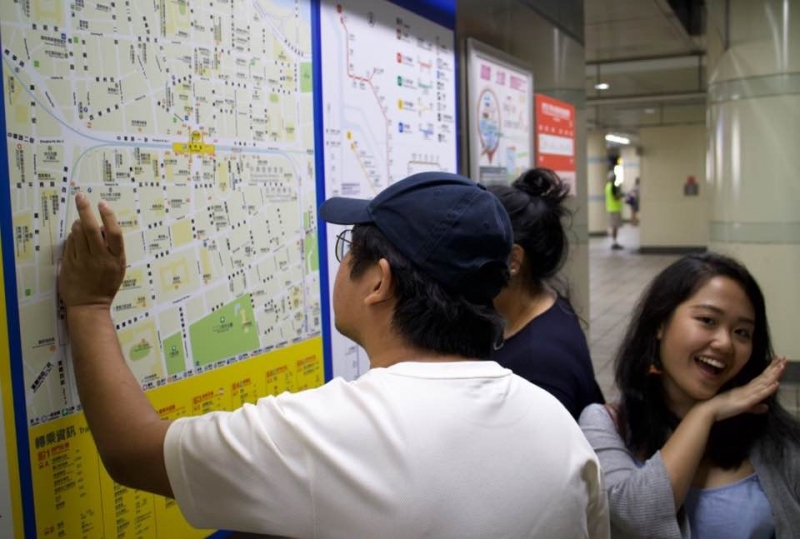 You can tell a lot about someone by how they react when the itinerary doesn't go according to plan, when their feet are tired and blistered, when the group is taking forever to figure out the subway system, or –– in our case –– when you get stuck in a tiny freight elevator because it got overloaded by your group. (Note: The quote above is what one of my friends blurted out when this happened, and let's just say that it received mixed reactions.) Thankfully, we all appreciate one another's existence too much to let such inconveniences get the better of us! 
At the end of the day, though, these moments often make for hilarious inside jokes later on. And as cheesy as it might sound, making great memories with your favourite people is always worth it!
Also read: The Ugly Truths About Travelling with Your Barkada
Anyone who has travelled with friends knows that it's more than just having someone to take your photos or help you pick out which souvenir to buy. If you're lucky to have found a steady group of travel buddies whom you also call your best friends, then let them know (and then start planning where to go next). Your next trip awaits!