It's the 21st century — we've come to a point wherein people obsess about personality types almost as much as they do about food, social media and obviously, travel. Are you an introvert who enjoys solitude, or an extrovert who likes to socialise? Or do you find it hard to classify yourself in either category at all because you're a bit of both? If yes, then you're most likely an ambivert, known to possess the personality traits of a wallflower and the life of the party!
Travelling as an ambivert, as I have been for the past five years, means being flexible in terms of travel preferences. But that could also translate into complete indecisiveness. I find myself switching hotels, backing out of a tour and even cancelling a meal at the last minute because I don't know exactly what I want. But those are just snippets of what travelling as an ambivert is like. There's a whole lot more to it, which can be summed in these signs.
Also read: Introverts, This One's For You: Advice From Extroverted Travellers
You go where the action is, but mostly to observe
It's neither the lack nor excess of socialisation that bothers you on a trip. You book a bed in a dormitory room, frequent tourist hot spots and from time to time, even enjoy night outs at a famous drinking hub in your city of destination. Not necessarily to join in on the action though.
Instead, you find a spot where you feel most comfortable in and spend the next hours merely observing everything that goes on around you. You couldn't care less whether someone actually goes up to you for a conversation or doesn't. For anonymity's sake, you often tend to dress down, while keeping either a handy book or a single gadget to fiddle on every now and then.
You travel without an itinerary and take your time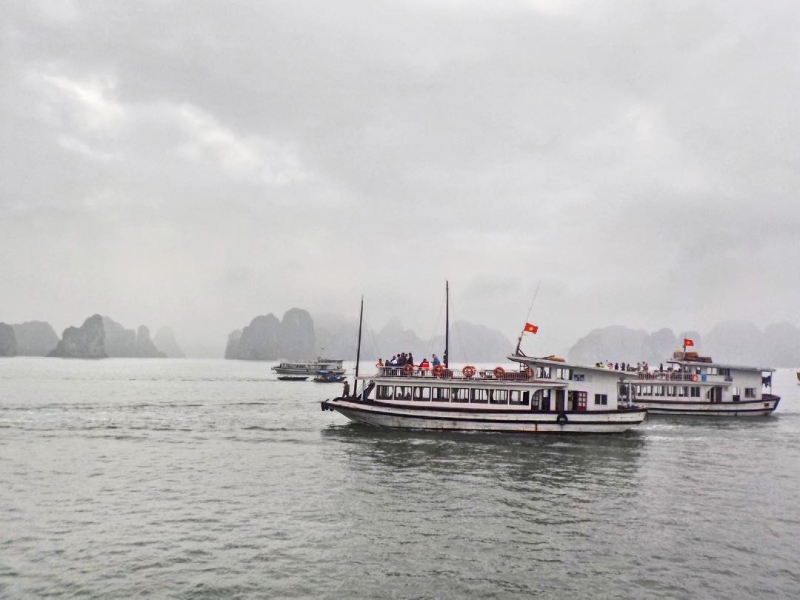 Remember I said travelling as an ambivert is most often about being indecisive? More specifically, it's really all about travelling without an itinerary, or preparing a relaxed itinerary wherein you only list down things you "feel like" seeing or experiencing, minus an actual timetable.
Some days you'll find yourself wanting to sleep in or hang out at a nice chill local cafe. While some days you wound up cramming and squeezing activities because you just feel like it. To make that kind of travel lifestyle work, you go on extended trips rather than long weekend escapades. Meaning, you travel for longer periods of time than what is the norm because you always want to make sure there's more than enough time for everything.
You like to engage in conversations, but only when the topic personally relates to you
Introverts shy away from as much human interaction as possible, extroverts do the complete opposite. Travelling as an ambivert, on the other hand, you're able to balance isolation and socialisation by being selective with the topics you engage in. At the same time, everyone considers you to be a great listener because you know precisely how it's like to be tuned out, and you don't want others to feel the same way.
Instead, you try to keep up with a few relevant points, then somehow use them to kick-start your stories when it's your turn. You don't dread that moment unlike an introvert, and neither do you look forward to it like what an extrovert would do. The plan is to keep quiet most of the time, but when the conversation finds its way to subjects that personally relate to you, say a place you've recently been to, you're more than happy to pitch in.
You are able to socialise with all kinds of people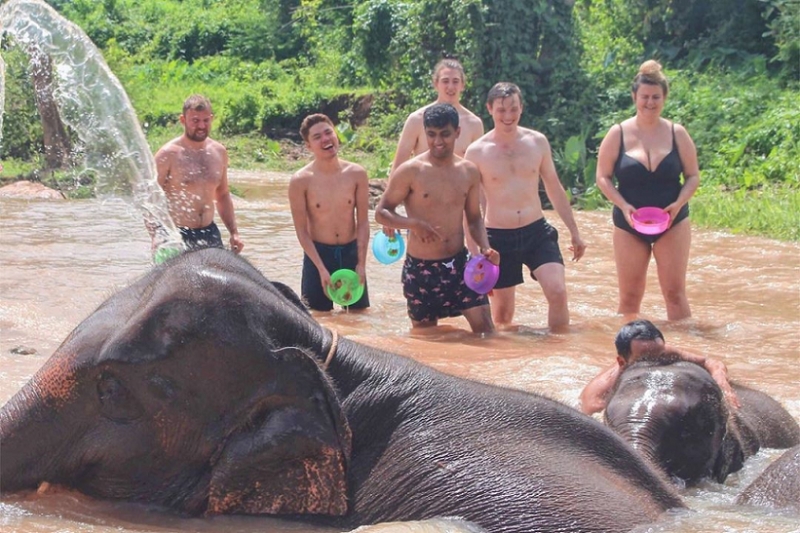 You're not always the life of the party, or in this case, of a tour with fellow travellers. But you do have a habit of empathising with people and stepping up in case you feel anyone is left out. You do that by making sure to socialise with everyone in the group, or for introverts, at least by physically being there for them.
You not only find it necessary but also completely effortless to switch up your mood and personality depending on the person you're around. Furthermore, you easily trust people. Whether you actually expect those people to trust you back within a certain time or not is often out of the question. You just go with the flow, so to speak.
You're generally quiet, but the first one to speak up when needed
When you have travel companions who are a lot more talkative than you are, you let them do all the entertaining in between boring transits. You're still the same dependable listener that you are. But when it's crunch time, everyone in the group can always rely on you to keep things in place in case there's too much distraction.
You don't like small talks or talking in general unless it's absolutely necessary. For example, when it's time to order up a meal in a restaurant or to negotiate with a local tour operator, more often than not, you'll be the first one to speak up. You don't like putting the burden on someone else, but you also appreciate support from time to time.
You enjoy solo travel, but it gets lonely for you too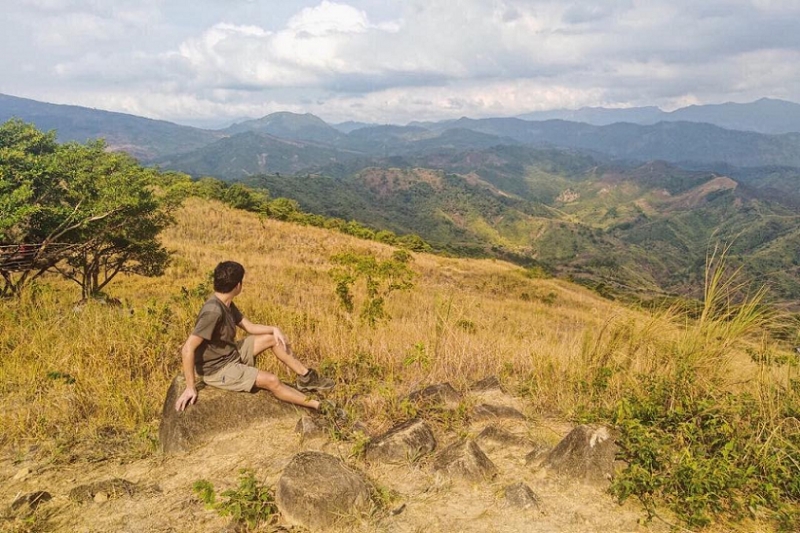 Of course, you enjoy solo travel, but you're always open for group trips too! You're not like those hardcore solo backpackers who spend their days on their own for years. You tend to feel lonely and oftentimes, easily homesick. You're also not like one of those luxury weekenders who thrive off of rigid pre-planned group activities because that will just most likely drain your energy.
Travelling as an ambivert, what you do is go on solo trips and make friends along the way to explore with. Or, you go on small group trips that let you have your own moment of solitude even for an hour or two (if it's an entire day, better). You'd be lucky to have companions who'd let you do so without taking offence! Both times are imperative. It's just a matter of finding a way to recharge in whatever ways your resources can afford.
Also read: Extroverts, Here's What You Can Learn From Introverted Travellers
Just like your own personality, the signs of travelling as an ambivert can change any time. So from one ambivert traveller to another, make sure to always prepare extra money, extra days and extra travel options because there's no real telling what you'll end up doing once you get to your destination. The greatest gift we have as ambiverts is flexibility. I say, use it wisely!