Contributed by Jmademoiselle
Let me be straightforward, visiting the Land of the Thunder Dragon will cost you more compared to conventional tourist destinations. The Bhutan government requires foreign visitors, except citizens of India, Bangladesh, and Maldives, to book with accredited agencies for a standard fee of US$250 (₱1,2750) per day. This amount will cover the accommodation, food, entry visa, tour guide, and entrance fees. The rationale is to control the volume of tourists in order to safeguard their culture and environment. At the same time, it will encourage quality experience over quantity.
Then, you will have to allot a big chunk of your travel fund for the airline fare that can go crazily expensive. This is because only two companies (Drukair and Bhutan Airlines) operate flights to the sole international airport in Bhutan. Nevertheless, just when I saw the vast mountain range surrounding Paro International Airport, I was sure it will be all worth the price.
Also read: Our Ultimate Barkada Trip: Fun Snapshots From the Himalayas
Breath of fresh air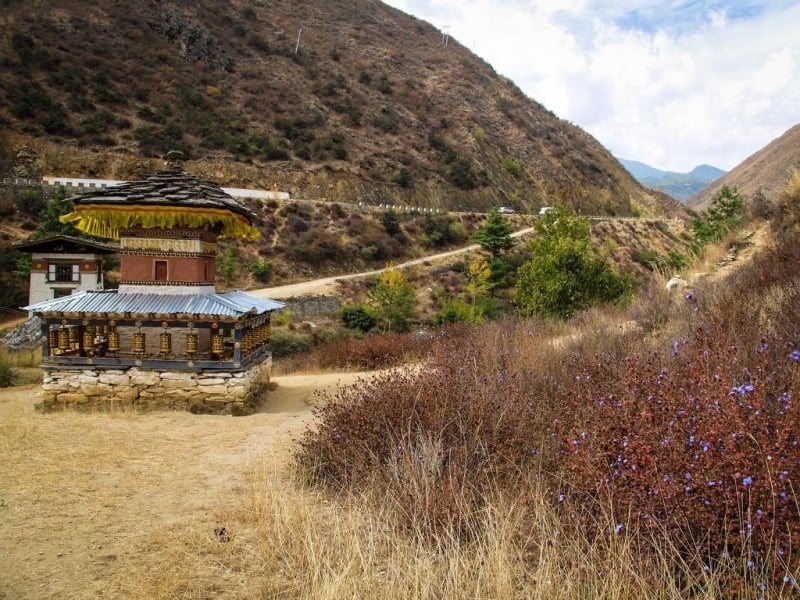 Bhutan's internationally acclaimed clean air is evident once you step outside the aircraft. It is because there are more flora and fauna than skyscrapers, vehicles, and industries in the country. The government invests in agriculture and hydroelectricity to fulfil its free health care and education for all while keeping its commitment to Mother Earth. In addition, the country is lauded for its prohibition on the sale of tobacco and smoking in public places.
Except for dinosaurs and mysterious creatures, it was more like "The Land Before Time", back when the earth was still untouched by man-made pollutants. However, despite its efforts to remain carbon negative, Bhutan is experiencing the effects of climate change answerable by the whole world.
Sound of peace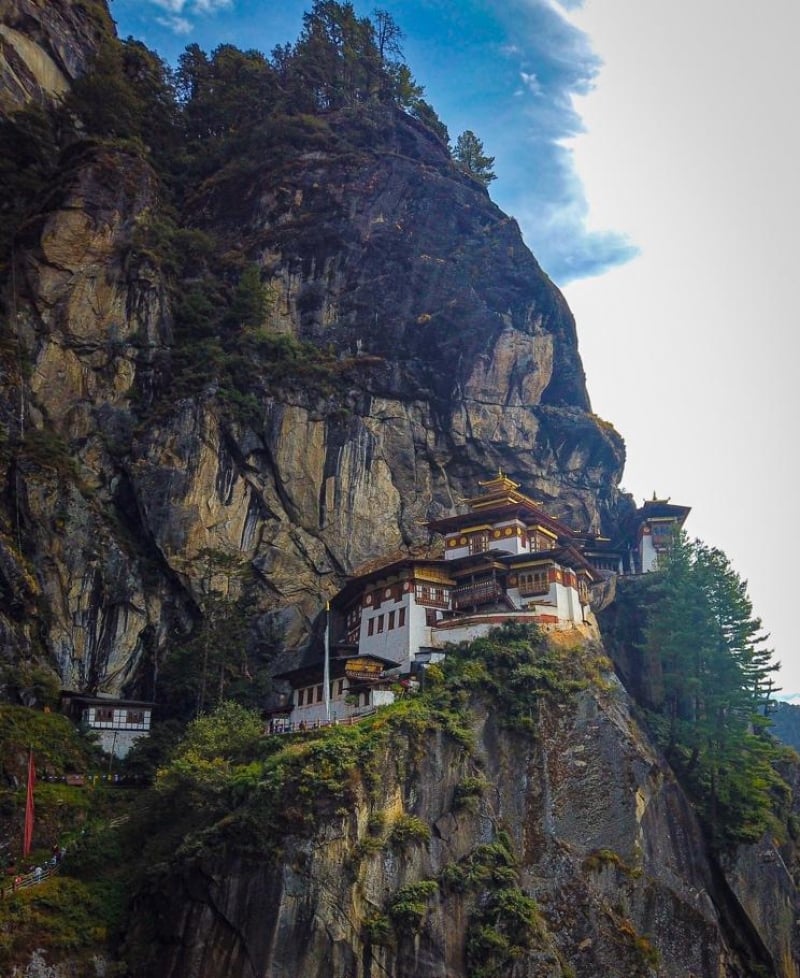 Vehicles are scarce in Bhutan. Even the nation's roads are narrow, which explains why they do not have traffic lights. I only saw uniformed officers directing the movement in tiny roundabouts. As a matter of fact, I haven't seen a single motorcycle during our trip.
Our guide "Kin Zang" warned us beforehand that loud noises are considered a taboo for the Bhutanese people. Sound pollution is a stranger in their culture, while the voice of quietness and music of nature are familiar to them. It explains why sustainability and environmental protection are serious matters in the country amidst the industrial revolution happening around the globe. That alone is already worth the praise.
Sight of beautiful landscapes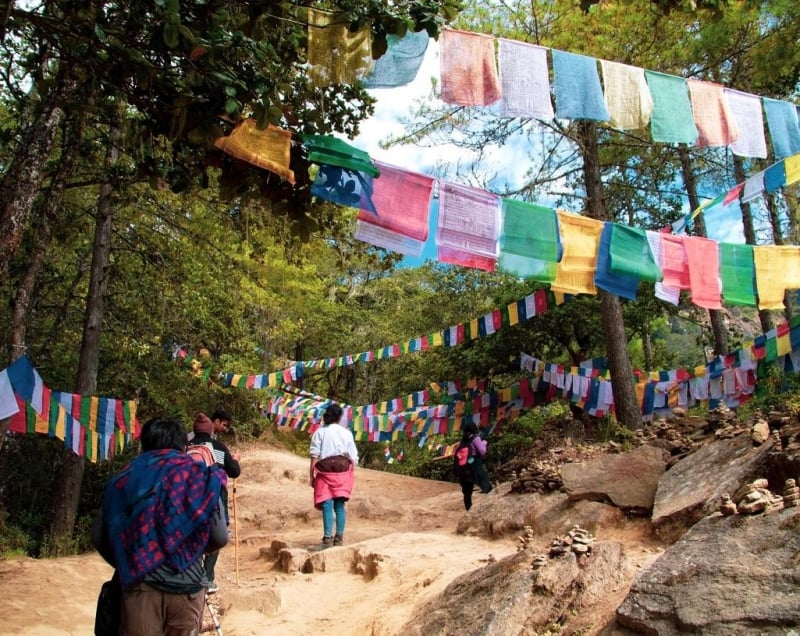 Then we finally saw the majestic Paro Taktsang, commonly known as "The Tiger's Nest Monastery", sitting quietly at the cliff of the soaring mountains in Paro. It is a sacred site built in 1962, around a cave where an eminent Buddhist Master is believed to have meditated in the 8th century. The hike was the highlight of our trip and it took us around three to four hours to reach this Shangri-La. Albeit, Kin Zang proudly mentioned that he can do it for just an hour. By the way, kudos to him for his warmth and hospitality which made our journey more personal and unforgettable!
The trail has picturesque views that somewhat appear to be large paintings of foliage, infinite canopies, clear azure skies, and snow-capped mountains; a hiatus from urban lights and landscapes. Strings of colourful banners called prayer flags were tied on the trees that added vibrancy to nature, imparted resiliency during difficult times, and provided hope to its believers.
Enlightening words of Buddhism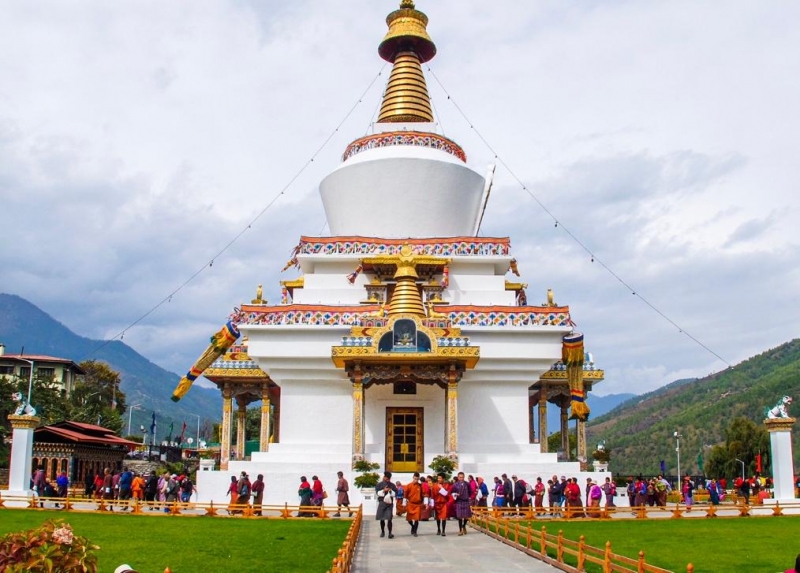 Majority of the Bhutanese people are Mahayana Buddhists, I have seen a lot of them holding prayer wheels. In fact, the country recognises a spiritual leader, also called "Je Khenpo", aside from the King of Bhutan. He is a seasoned monk that has particular duties and power. The Bhutanese have high regard for Buddhism to the extent of including their spirituality in the country's decision-making, contrary to most of the developed countries where religion is void in political issues.
Touch of humility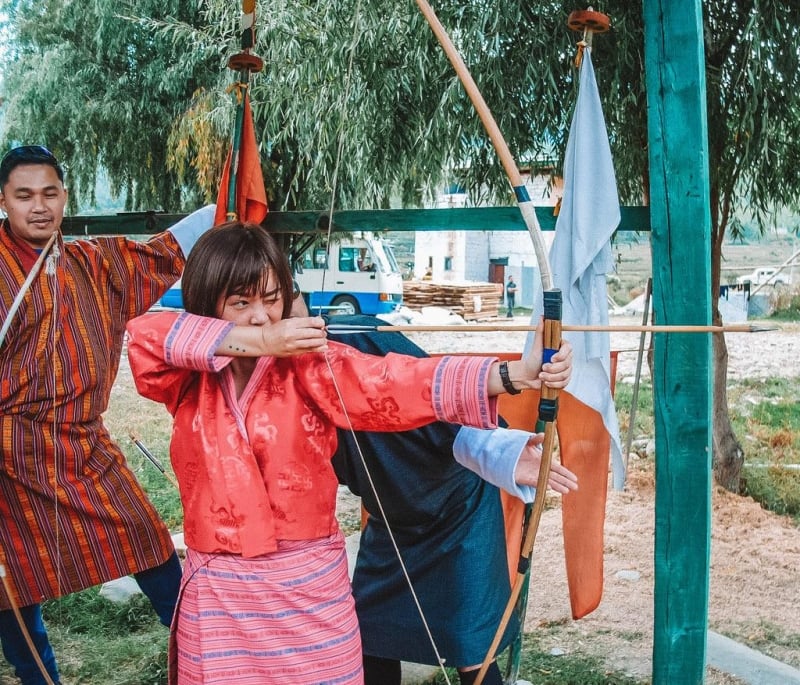 Moreover, it was heartwarming when I learned that the Royal King and his family choose to live in a modest and small house beside the palace. He disregarded the comfort and luxury, just to be a good leader and epitome of humility for the Bhutanese people who look up to him. An actual reflection of how Bhutan — as a country, despite being rich in culture and natural resources — opt to live in simplicity.
Also read: A One-Week Itinerary for Exploring Nepal and Bhutan
Nonetheless, we have experienced the magnificence of Bhutan with our five senses: s breath of fresh air, sights of beautiful landscapes, sounds of peace, enlightening words of Buddhism, and touches of humility from the Bhutanese. A perfect illustration of the country's well-known "Gross National Happiness" that focuses on the holistic well-being of the people. It resonates not only to its citizens but also to the visitors who leave the country with gratitude and contentment.