Contributed by Escapesanddiaries
It's my lifelong dream to have a big dog, like a Husky, or a Labrador. Since I don't have my own house yet, and since it's not happening anytime soon, visiting dog cafes will do for now. So, during my two-month Bangkok life and when Chris came to spend one of his weekends with me, we visited True Love Cafe @ Neverland. Are you excited to know how we spent our time with our furry friends?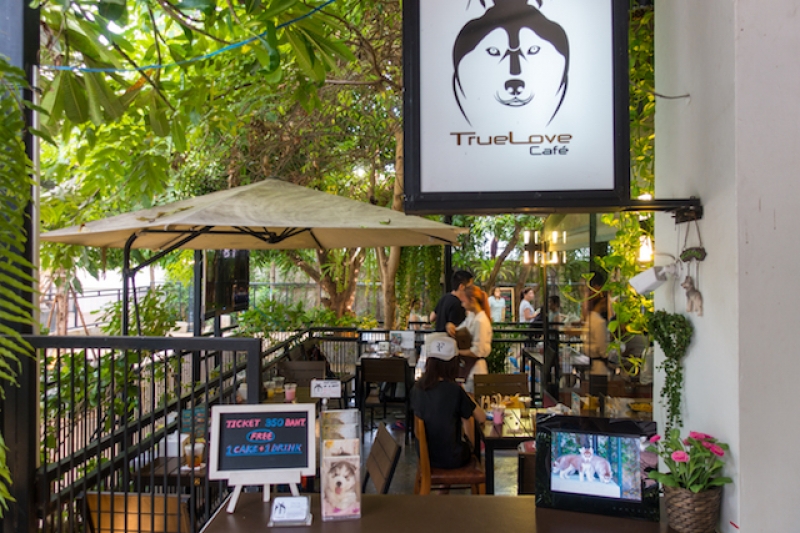 I know you are, so let me take you down this narrative. Included here are most of the details you need and want to know about True Love Café and its fluffy dogs.
Also read: This Husky Cafe Is Probably The Cutest Place In Bangkok
Processes
Registration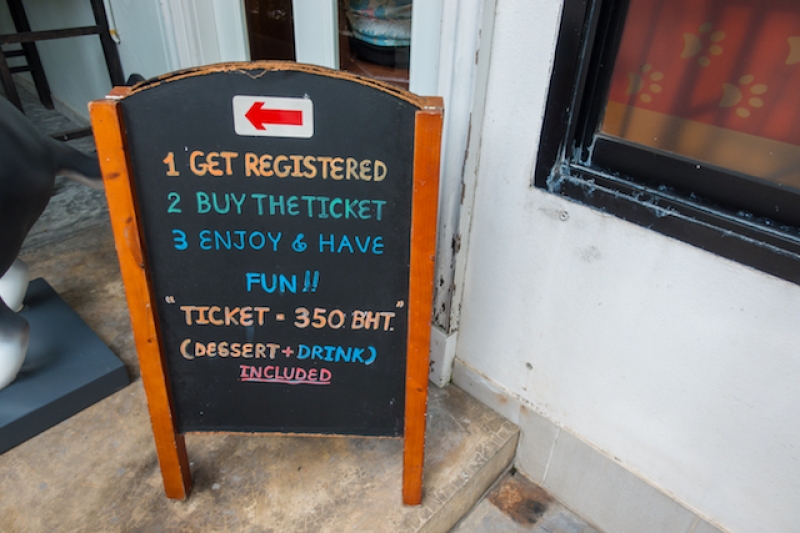 You'll fill out a registration form that requires your basic information. Once done, pay THB350, around $10, inclusive of a slice of cake and a drink—a cup of coffee or a glass of smoothie. There are other food items, but you will have to pay extra.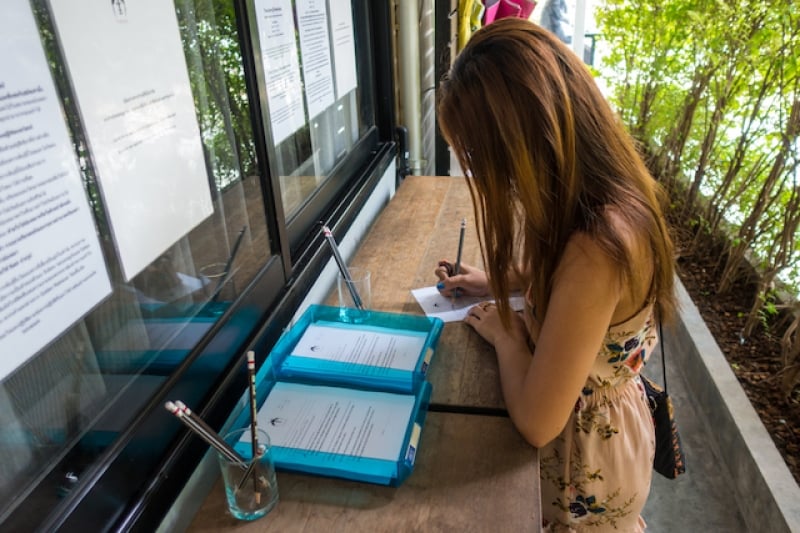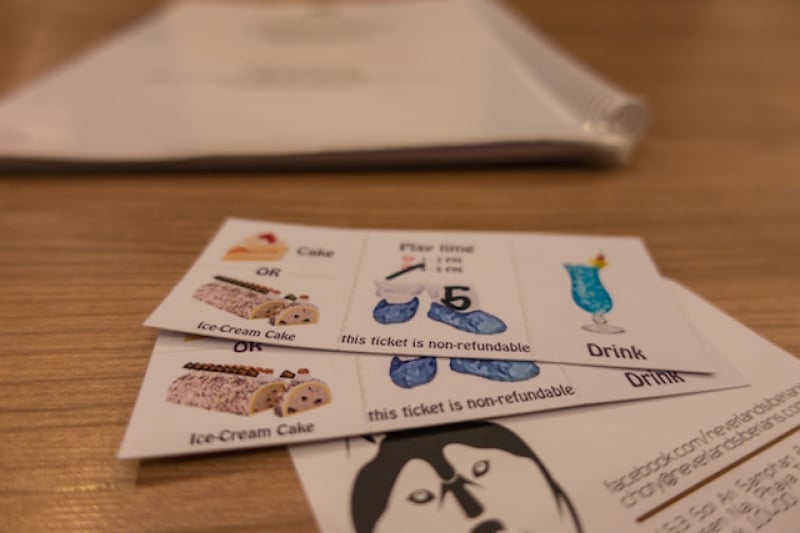 Getting to know them: watching a short film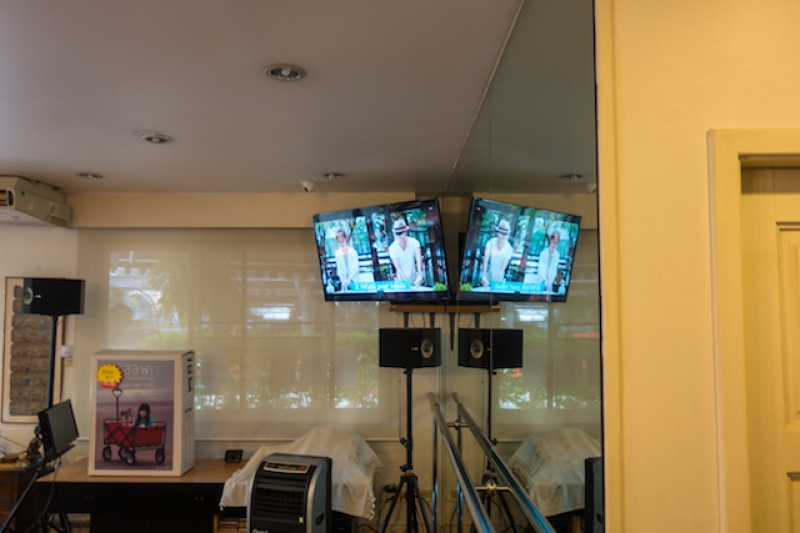 Before interacting with the dogs, we were required to watch a short video showcasing important information about the lovely creatures. It also enumerated the dos and don'ts. We weren't allowed to engage the dogs in a chase, to get too close to their faces, and to use flash when taking photos.
Wearing blue plastic feet cover and hand washing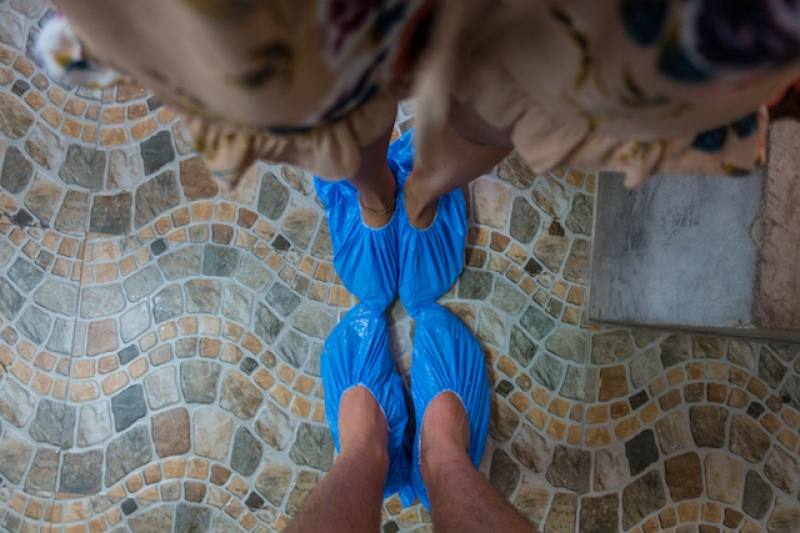 We were given a pair of blue plastic feet cover, as shoes weren't allowed. Washing hands was also required before playing with the dogs.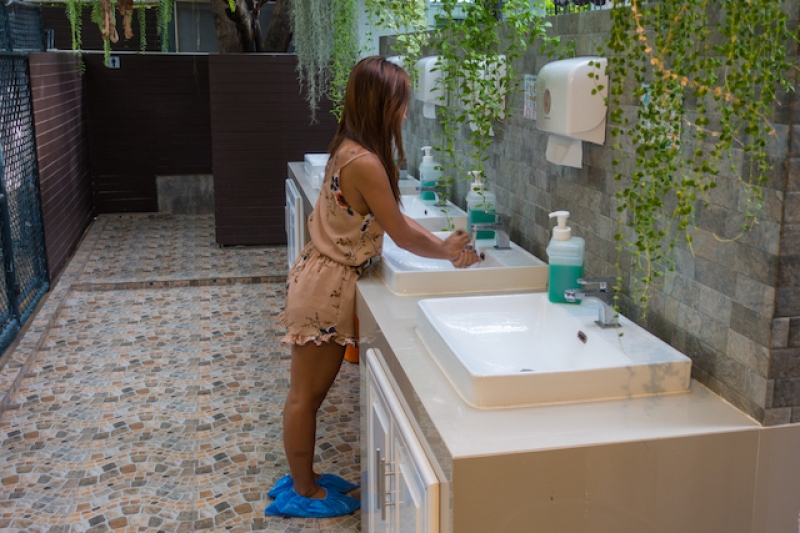 Yay! After washing hands, I'm sure your feet would be itching to go see the dogs.
It's playtime!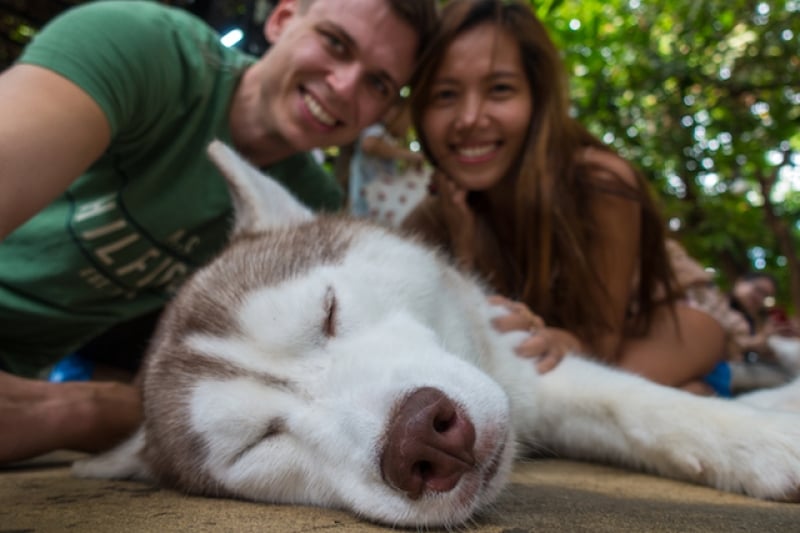 Playtime duration is strictly implemented. We only got one hour to take selfies, cuddle, and enjoy our moments with the furry creatures. It was very entertaining to be surrounded by them! I wish I had more time with them, but they also need to rest.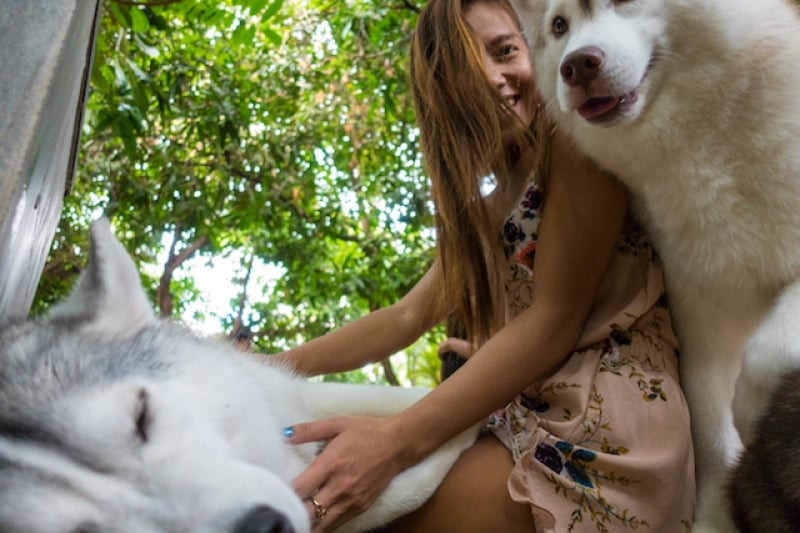 They require extensive training. In the morning, they exercise by running or walking outside. And every time they're outside, it is as if it's their first time.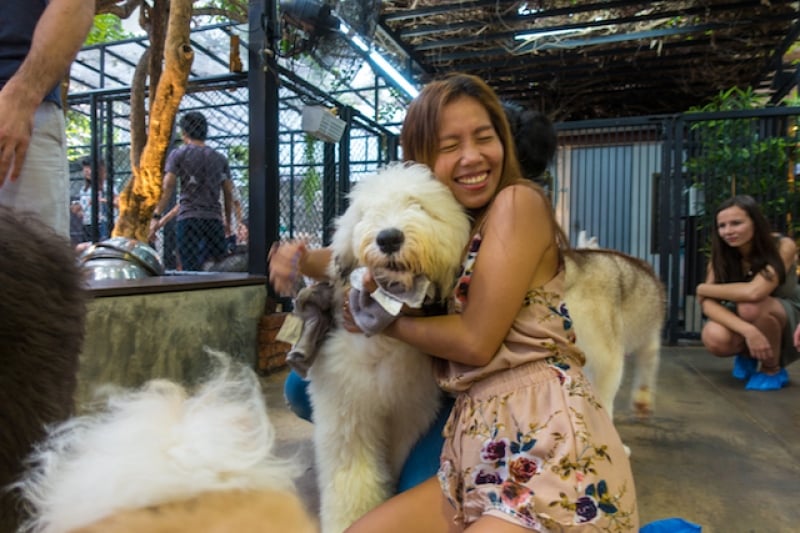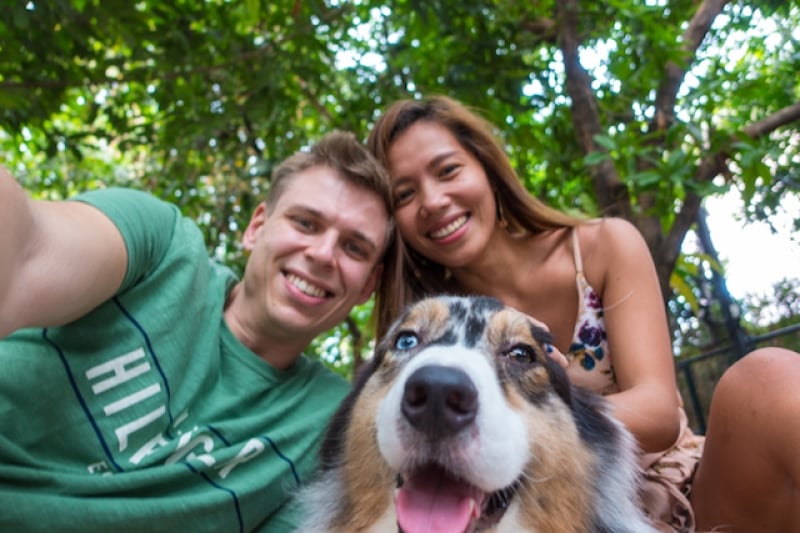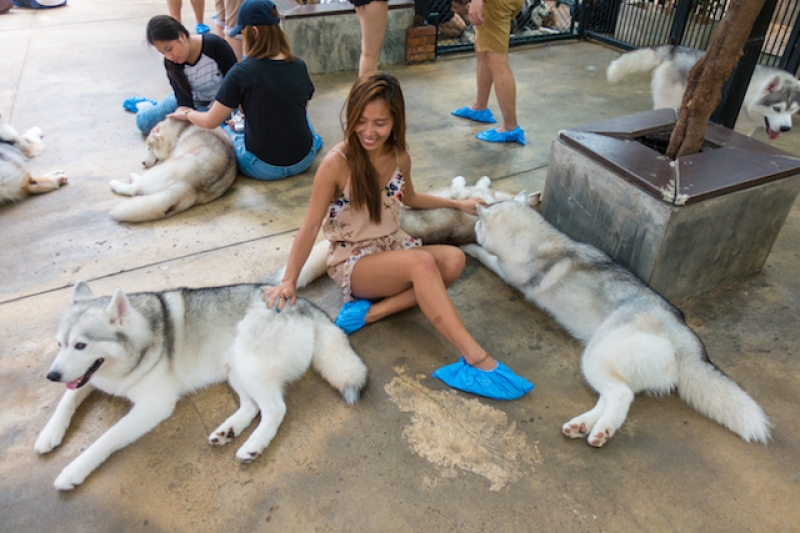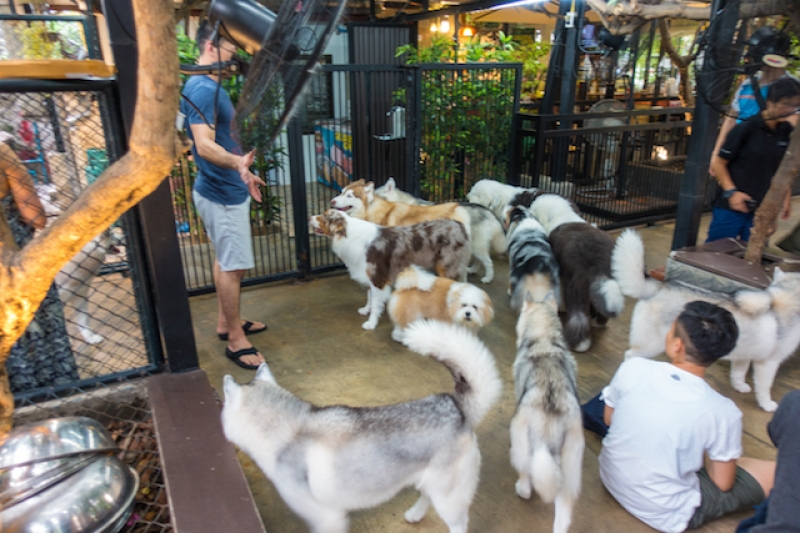 Twenty minutes before the allotted time ends, a staff would feed them with dog treats. It's everyone's chance to take close up photos of them. Just like these photos.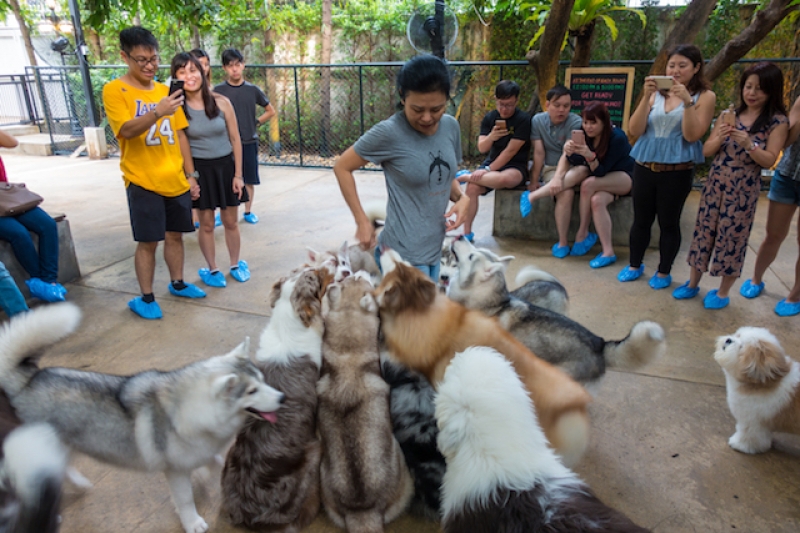 The staff will also happily assist you if you want an adorable shot of the dogs jumping towards you.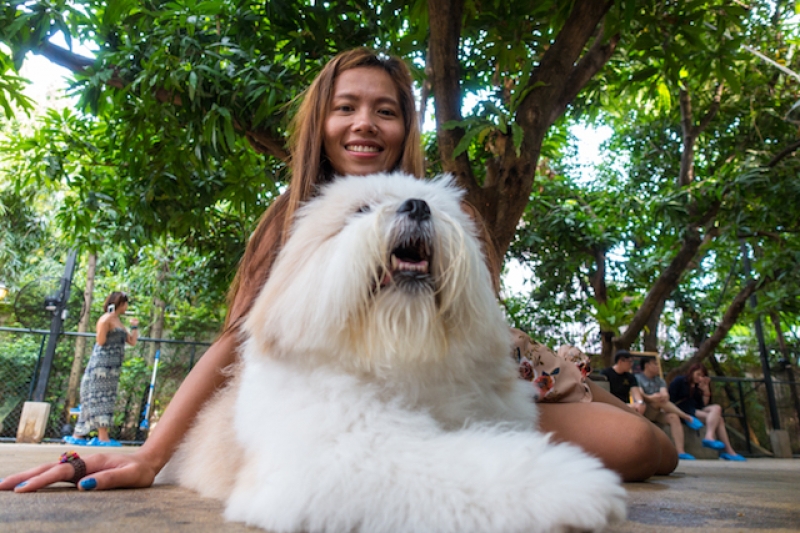 End of one session
Important reminders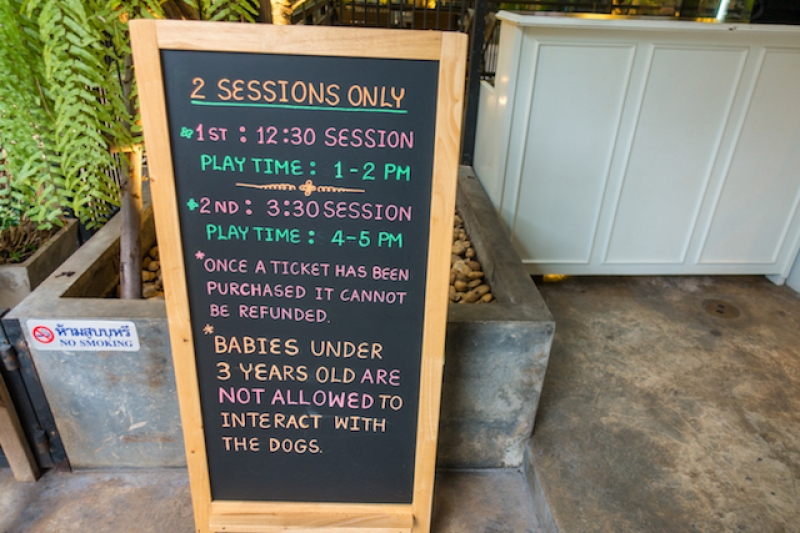 Please pay attention and remember all the small details showcased on the video. They're helpful and informative. For instance, getting too close to their faces might stress them, and they might misunderstand the gesture, causing them to smack on you. It happened to me. Don't worry, they're rabies free and they don't bite. They're mighty lovely! Some of them have their own world, too!
Also, please don't miss the time as True Love Cafe only offers 2 sessions per day!
Cute fun facts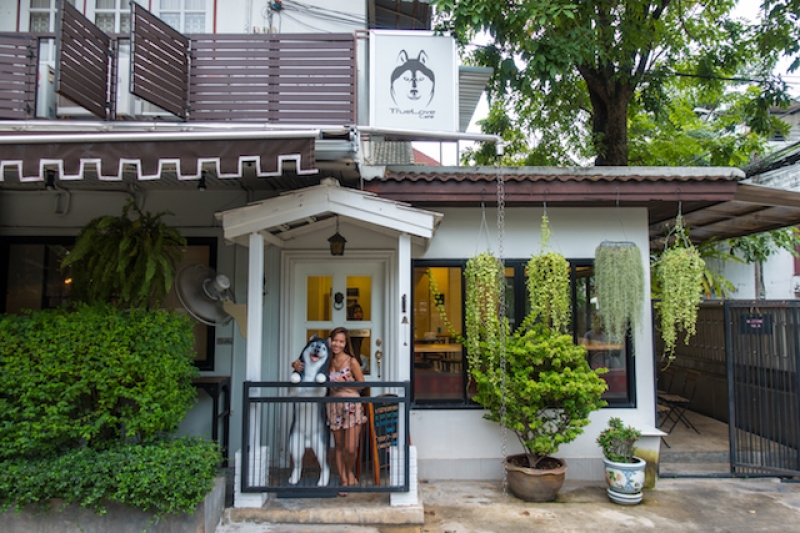 Did you know that even though Huskies look tough, they have the softest heart and are known to be the friendliest dogs in the world? Isn't that adorable?
The number of dog cafes in Bangkok is growing. Unfortunately, not all café owners are responsible enough to handle dogs, according to the stories I've been hearing. Choose one that's really taking good care of them.
Take as many photos as you can! Huskies are good guard dogs, but they are friendly which makes them an ideal pet.
Also, get ready to take a slow-mo video of them running off to their beds.
How to get there
Take the BTS to Ari Station. Get off, walk several metres, and you'll find a small road. You can navigate through the streets using the photo below.
Overall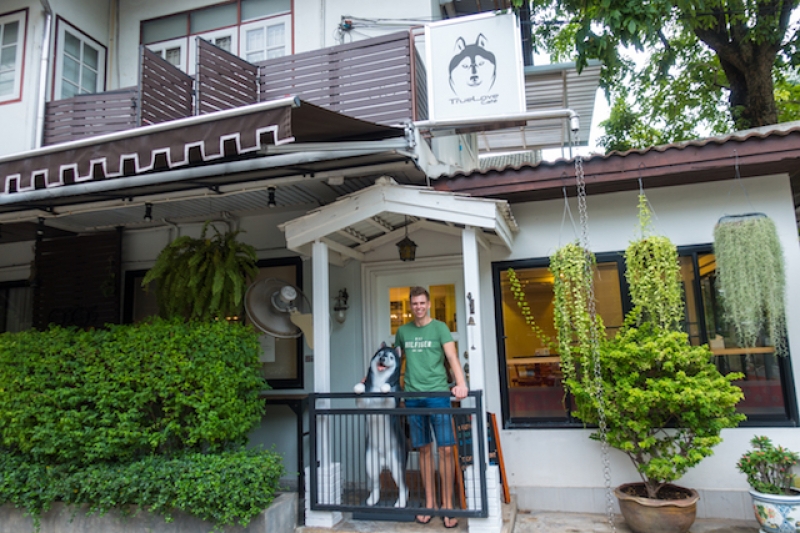 In was indeed one of the fluffiest and most adorable weekends we've ever had together. It was such a great and lovely day and I wish we could spend more time with them! Anyway, I hope you'll have so much glee there, too! Don't forget to take tons of photos!
We headed out to T&K seafood in Chinatown for dinner!
Also read: 7 Uniquely-Themed Cafes in Bangkok That Are Too Cool to Miss
Got anything to add? What's your most favourite part? Let me know in the comments section below!