Contributed by Becoming a Global Citizen
A quite limited visit to Southeast Asia's most prosperous city! But get ready to pack as two days will be enough time to see the best mix of what the Garden City has to offer.
Singapore was once a third world country – a seaport. It gained its independence from British rule in 1965 and became a first world country in one generation. The religious makeup of Muslims, Hindus, Buddhists and Christians co-exist perfectly!
This mini guide will show you that it is possible to have an enriching experience in Singapore in just 48 hours! Follow this and you won't get disappointed (I hope)!
Also read: 5 Yummy Treats Pinoys Must Buy as Pasalubong from Singapore
Accommodation
We stayed at The Pod, which is a 10-minute walk from Bugis Station, for about ₱1,200 per night. This minimalist capsule hostel features free Wi-Fi, private lockers and shared bathrooms.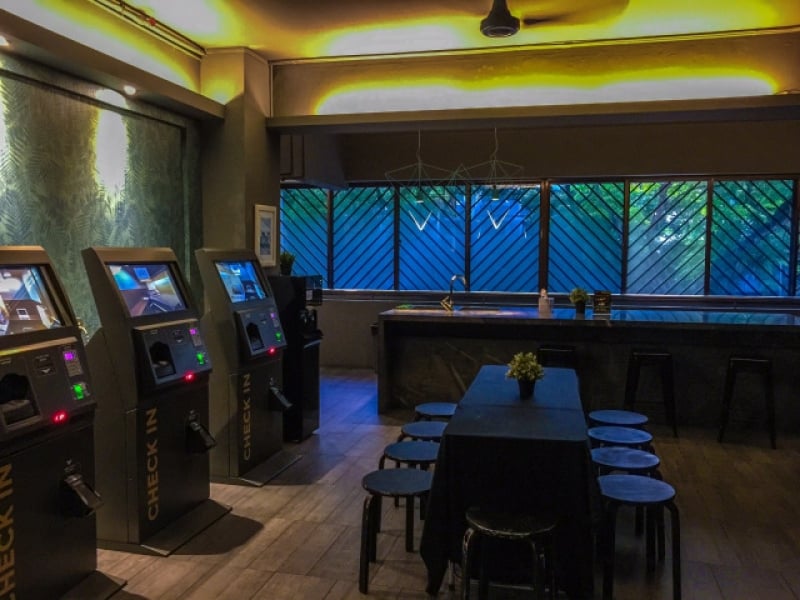 Breakfast is free and served in a simple lounge area. Other amenities include washer, dryers and a Nespresso machine.
Singaporeans as a whole are so kind and humble. We lost our key but they didn't let us pay for the lost card. They will help you find your way. When in doubt, always ask!
Tip: It's best to choose an accessible location to stay in. Our hostel is close to famous landmarks such as Haji Lane and Arab Street.
Transportation
From Changi International Airport Terminal 1, we took the Sky Train to Terminal 2 for free to reach the nearest MRT station. From the Airport Station, we got off at Tanah Merah station to transfer to the line going to the city.
The journey takes 35-40 minutes and costs about ₱50-100. You may want to get the Unlimited Tourist Pass for riding the MRT, LRT and buses. There are three types: One-day pass, two-day pass and a three-day pass. These cost approximately ₱350-800. You can get one at the airport or from all 7-Eleven store.
Tip: Download the Singapore MRT App to know which station you should go to. It provides information about the fastest route. No Wi-Fi is needed for this application.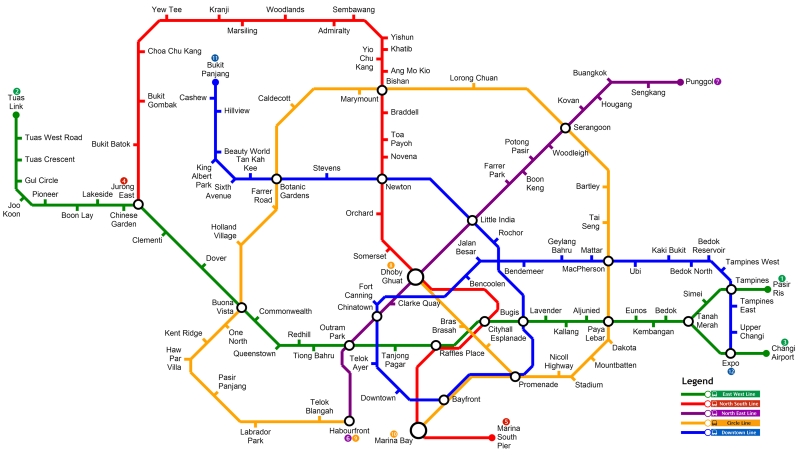 There are other options for transportation such as a taxi, shuttle, limousine and public bus. But the train is the cheapest, fastest and most efficient!
What to do and where to visit
1. Arab Street and Haji Lane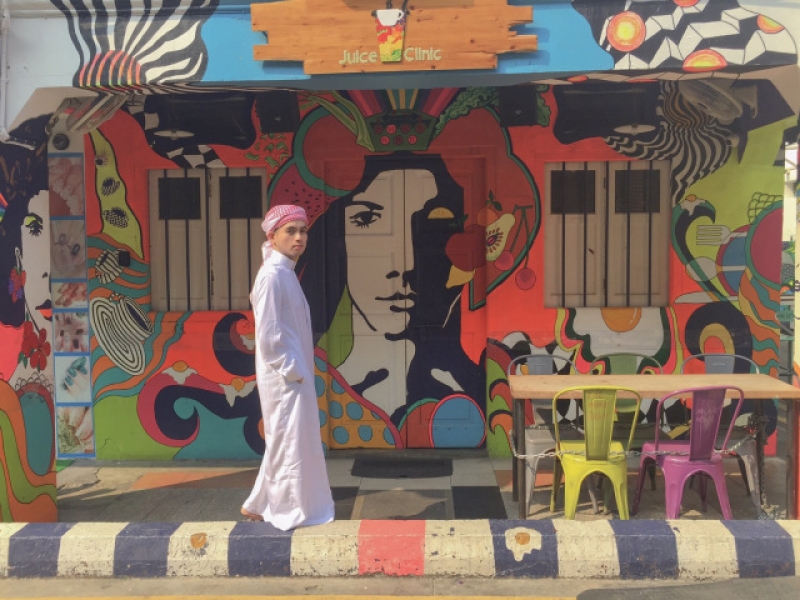 A two-minute walk from our hostel is Singapore's coolest neighbourhood.
One of the highlights of my trip is going to this colourful and stunning street. With the 200-year-old Masjid Sultan as its heart, this area is also home to boutiques, food shops and street arts. This place is somehow like Turkey or Lebanon and simply a very beautiful sight. I highly recommend this!
2. Little India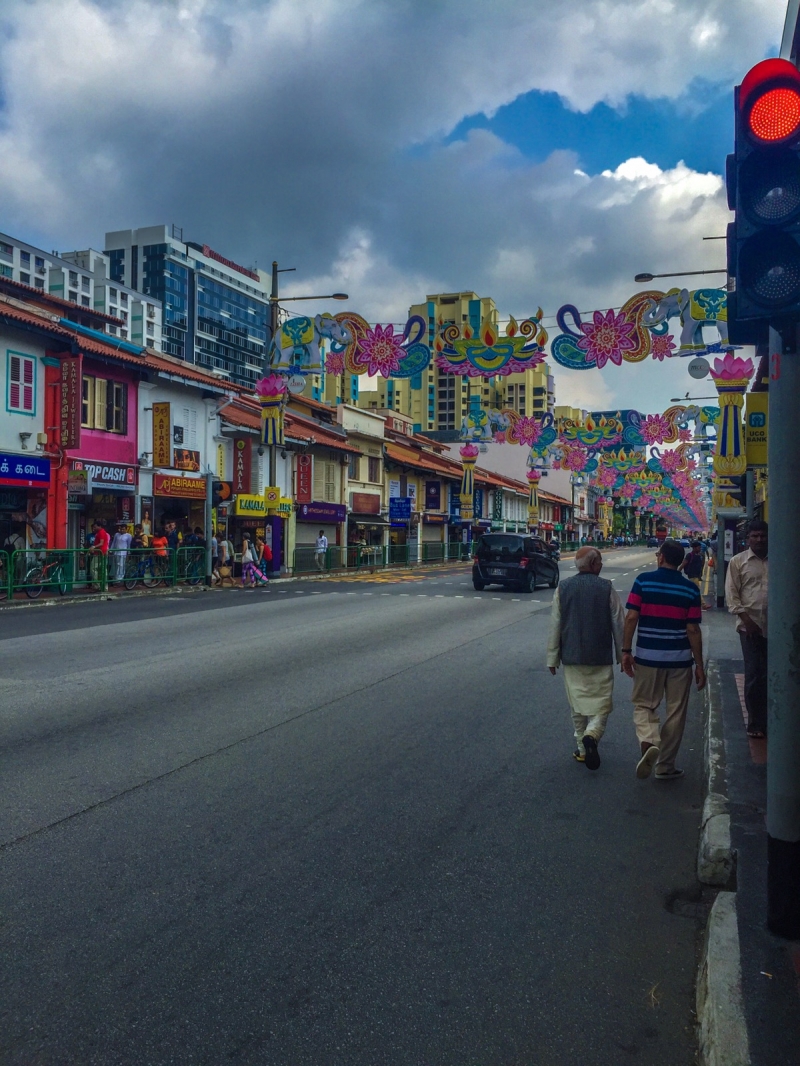 It's one of Singapore's most vibrant districts! The Indian cuisine here is a must-try. Explore Hindu and Chinese temples, masjids and churches!
3. Sentosa Cable Car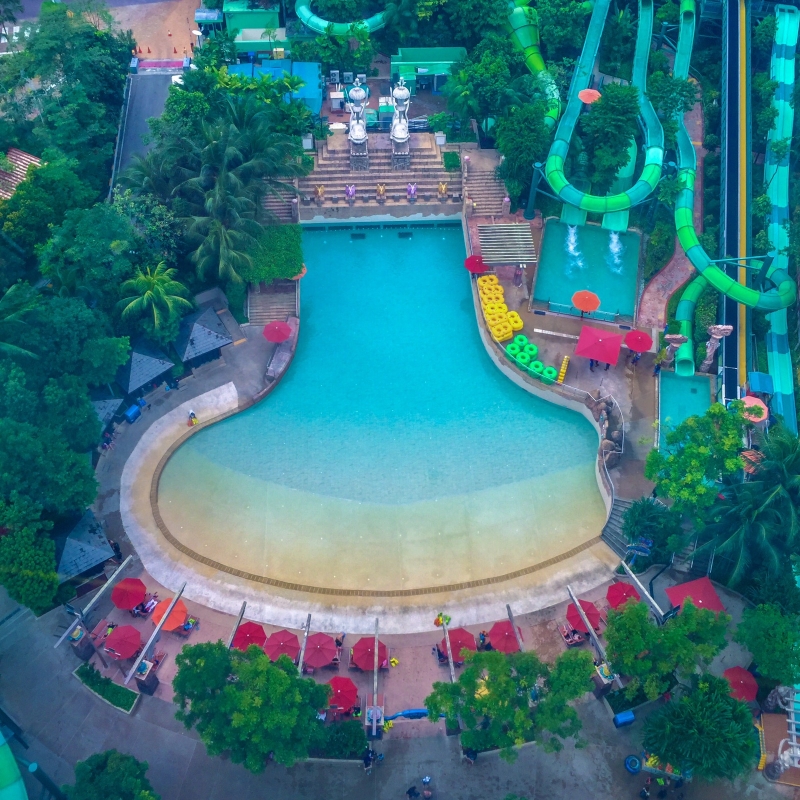 From the HarbourFront Station, you may take a free bus going to Sentosa. But I highly recommend booking the Cable Car ride via Klook to see this breathtaking aerial view! It cost us about ₱800.
4. 1-Altitude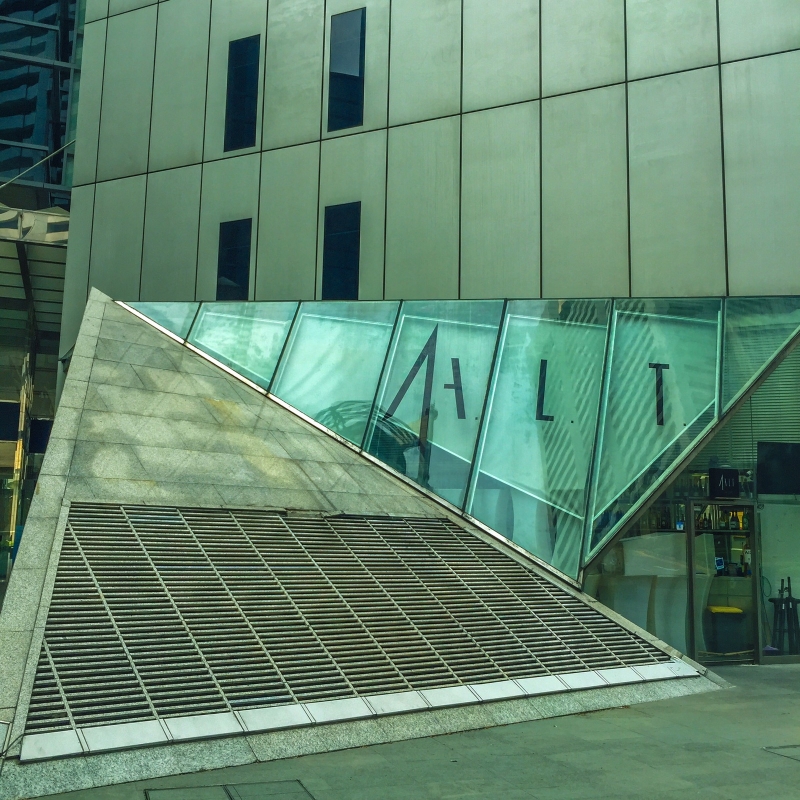 This is the world's tallest alfresco bar!
We booked ahead of time for about ₱830 via Klook before coming here to save money, but to no avail. Sadly, we weren't able to go up since the weather was bad that day. I suggest you buy on the spot and call them first to check if they allow visitors. The observation deck has a different entrance to the Sky Bar, which costs approximately ₱930 which comes with a free drink!
5. Boat Quay and Clarke Quay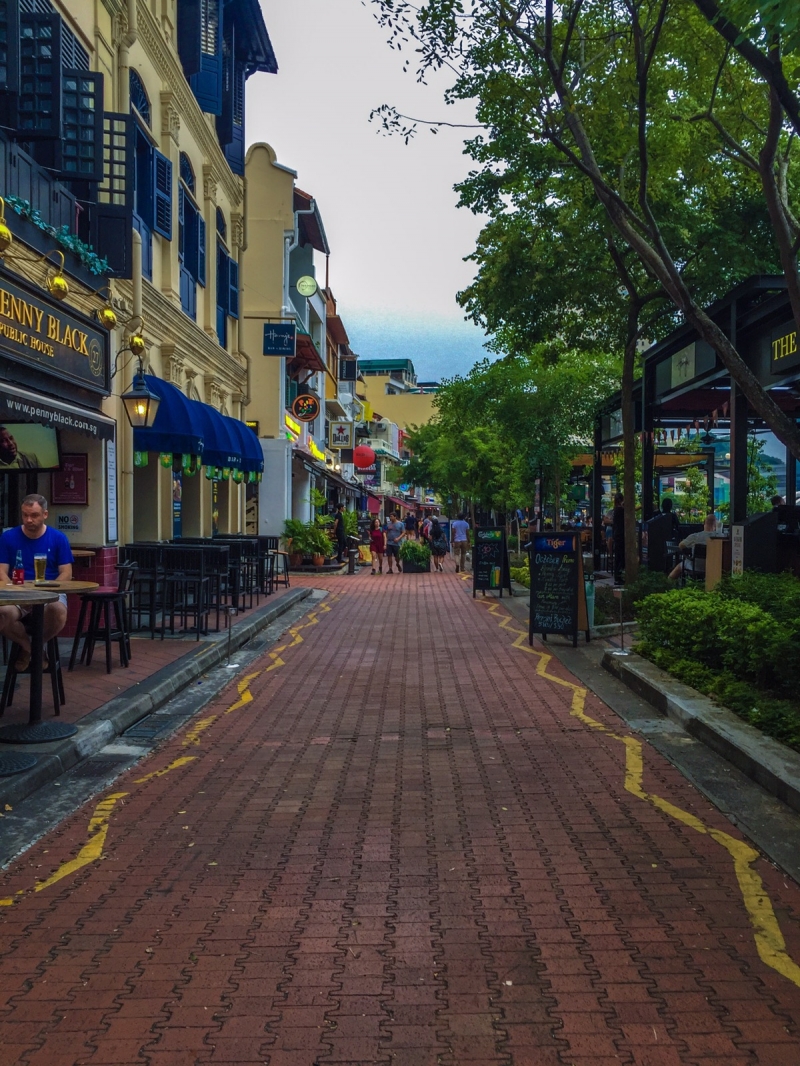 This ultimate guide to drinking and partying in both Clarke Quay and Boat Quay is a must-have for anyone looking to have a boozy good time in the city. You may want to ride a boat to see Singapore much better.
6. Fountain of Wealth at Suntec City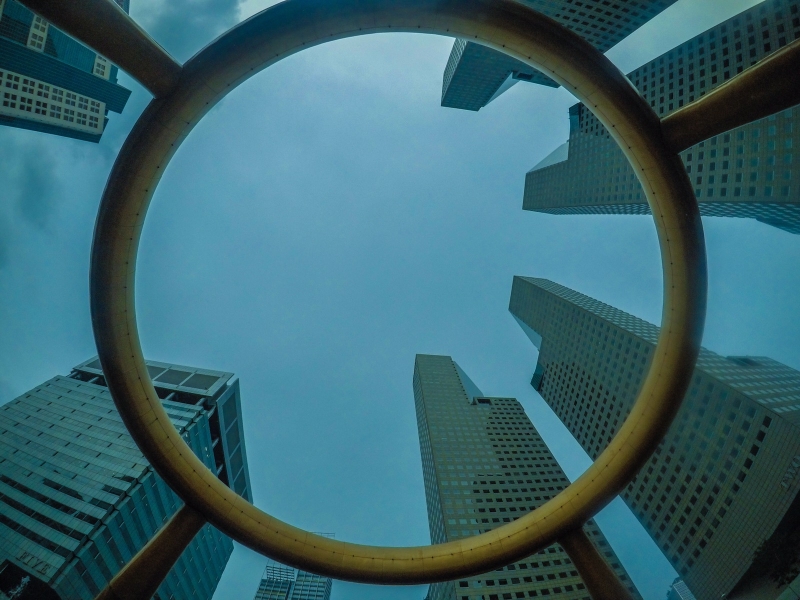 The Fountain of Wealth is recognised by the Guinness Book of Records as the world's large fountain. It's definitely a must-visit!
Showtimes: Daily at 8pm, 8.30pm and 9pm
7. Merlion Park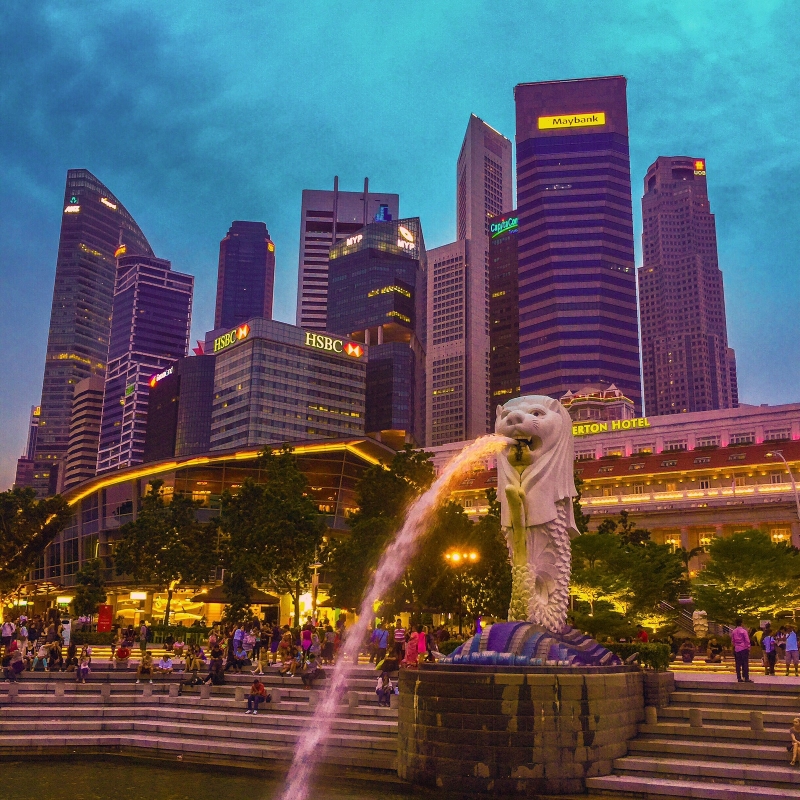 This place is a huge tourist trap but still good to see.
For a bit of history, Prince Nila Utama rediscovered the island in 11th century A.D. Seeing a strange beast upon his landing, he named the island Singapura which is a Sanskrit word for Lion (Singa) and City (Pura).
8. Marina Bay Sands Light Show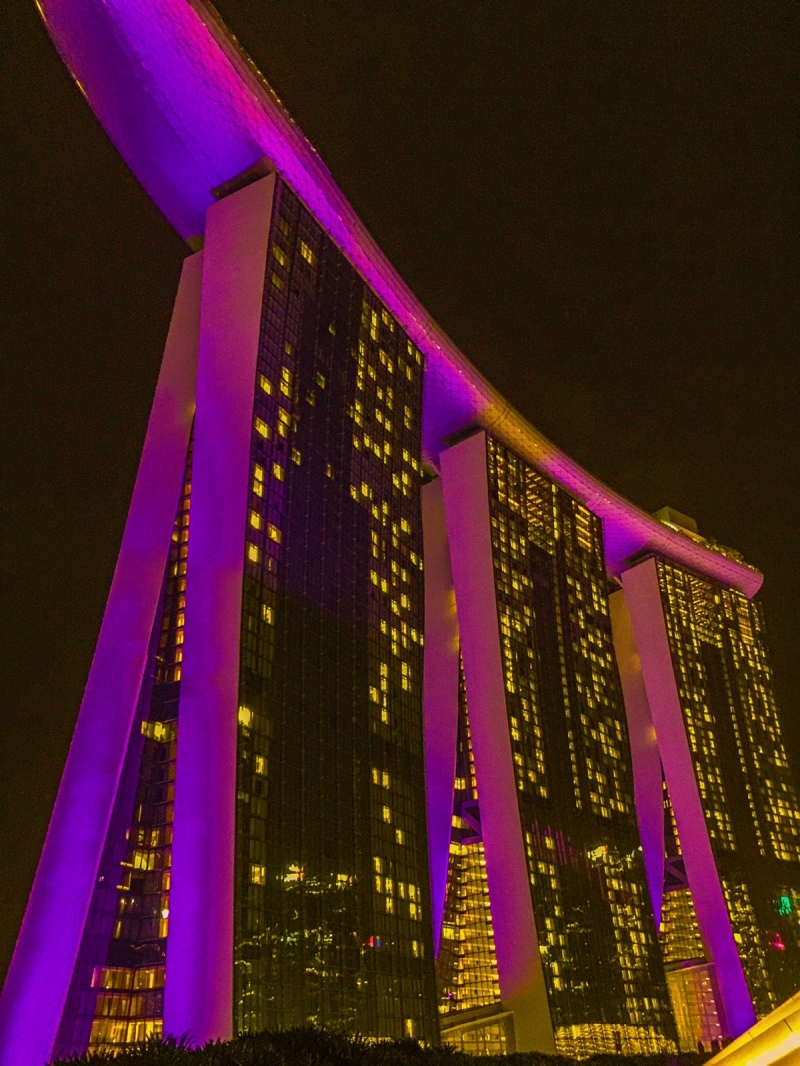 Discover the magic of Spectra, a free light and water show!
Showtimes: Sunday to Thursday at 8pm and 9pm; Friday to Saturday at 8pm, 9pm and 10pm
9. Gardens Rhapsody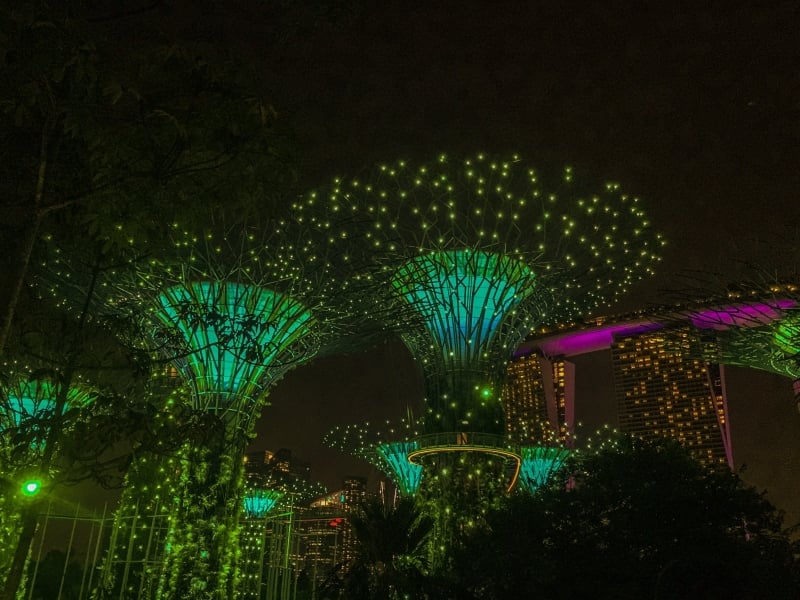 Be dazzled by the iconic supertrees during the Gardens By the Bay Light Show which you can watch for free.
Showtimes: Daily at 7.45pm and 8.45pm
Tip: Make sure to wear shoes as this is the time you'll be walking fast from Marina Bay to Gardens by the Bay to catch the show!
We met someone from London here and he asked us how he can go down to see the lights better. I told him I was also looking for a way to go down. We ended up going to other spots together. We went to CÉ LA VI since it was his next stop and ours as well. What a coincidence!
10. CÉ LA VI at Marina Bay Sands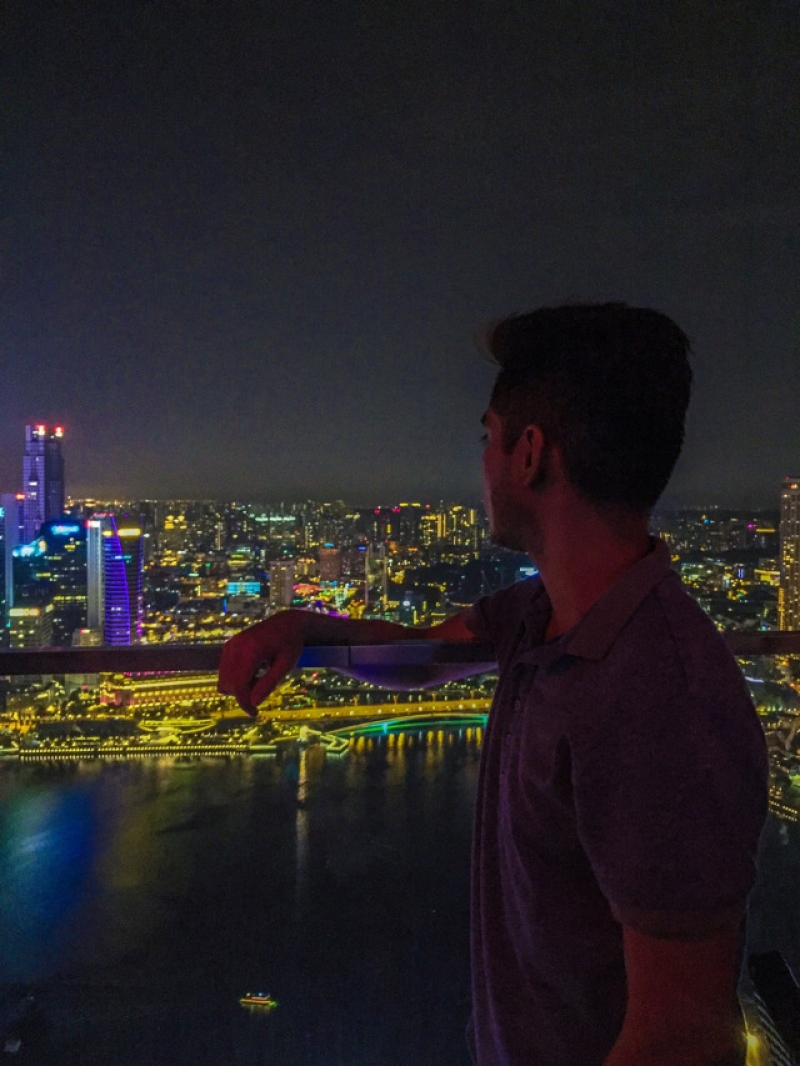 A pinnacle experience situated above the SkyPark of Marina Bay Sands.
This place is free if you want to see the stunning skyline of Singapore. The waiter was really kind to take photos of us.
Singapore wasn't exactly what I thought it would be. Given its image as a clean and lawful place, I expected a lot of policemen roaming the city. In our two days of walking around, I never once saw a police officer. The laws in this place are harsh which is probably why there is no need to keep a significant police presence on the streets.
11. ArtScience Museum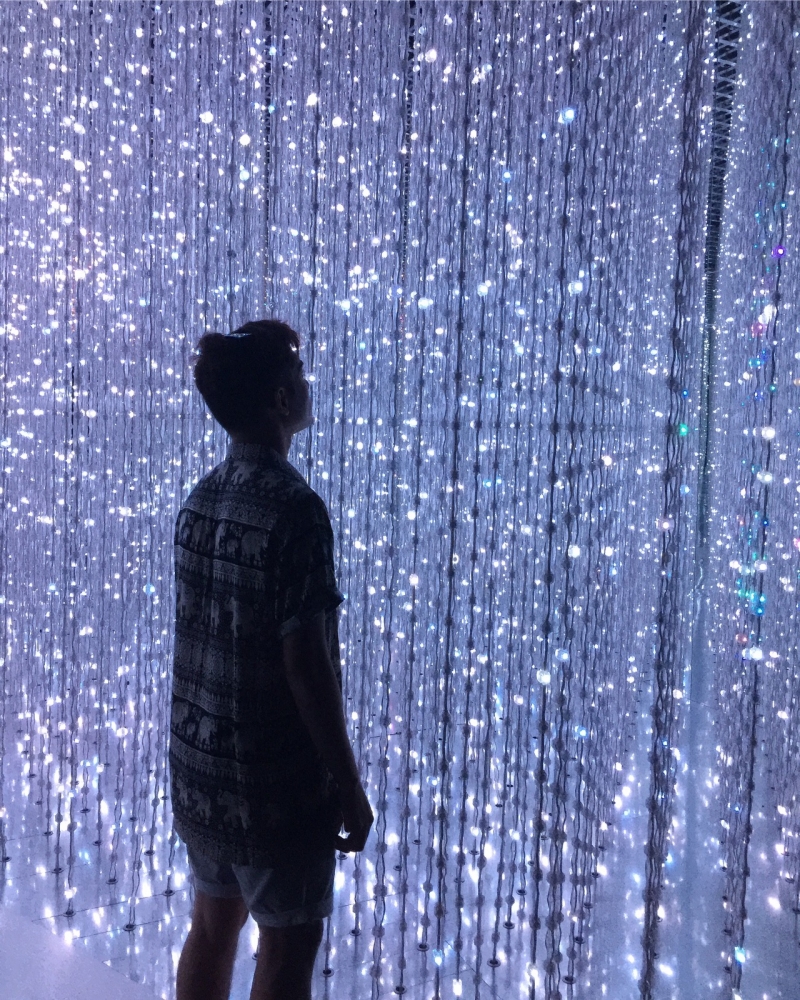 This is the world's first ArtScience Museum and is home to the Future World: Where Art Meets Science exhibition. Visiting this costs about ₱900.
I've got to say that I'm in love with this place. It's been my dream to come here ever since Jack Morris posted a photo on his Instagram of this attraction. He's one of the people I admire and aspire to become.
12. Marina Bay Sands SkyPark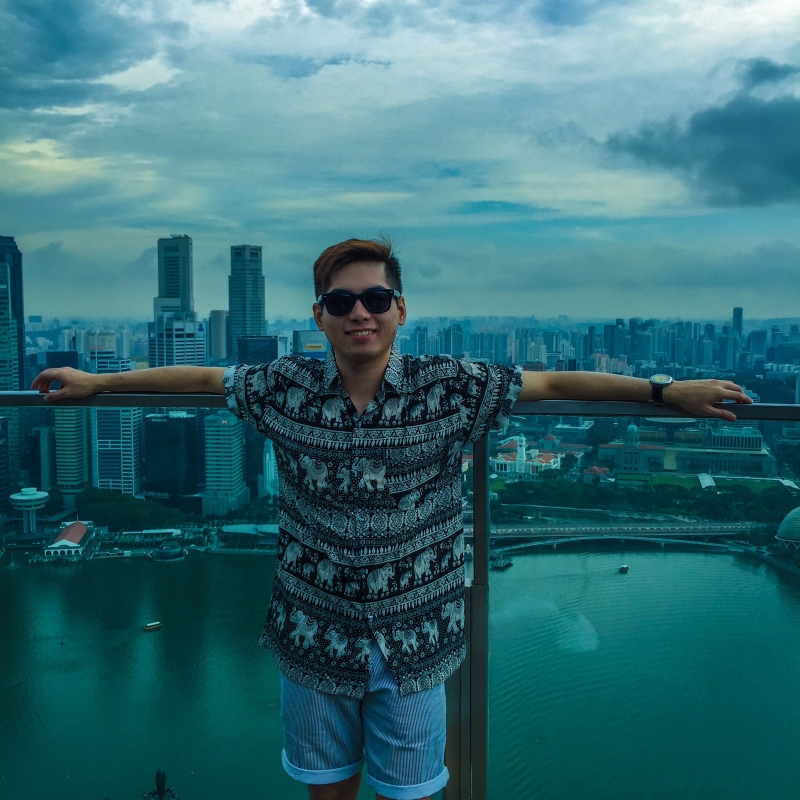 A sky-high view of the cityscape! What did I ever do to deserve this stunning view?
After seeing Singapore's skyline at night. I wanted to see what's it like at daylight. And it's as magnificent as it is during at night. I'm still in awe! This costs about ₱930.
13. Flower Dome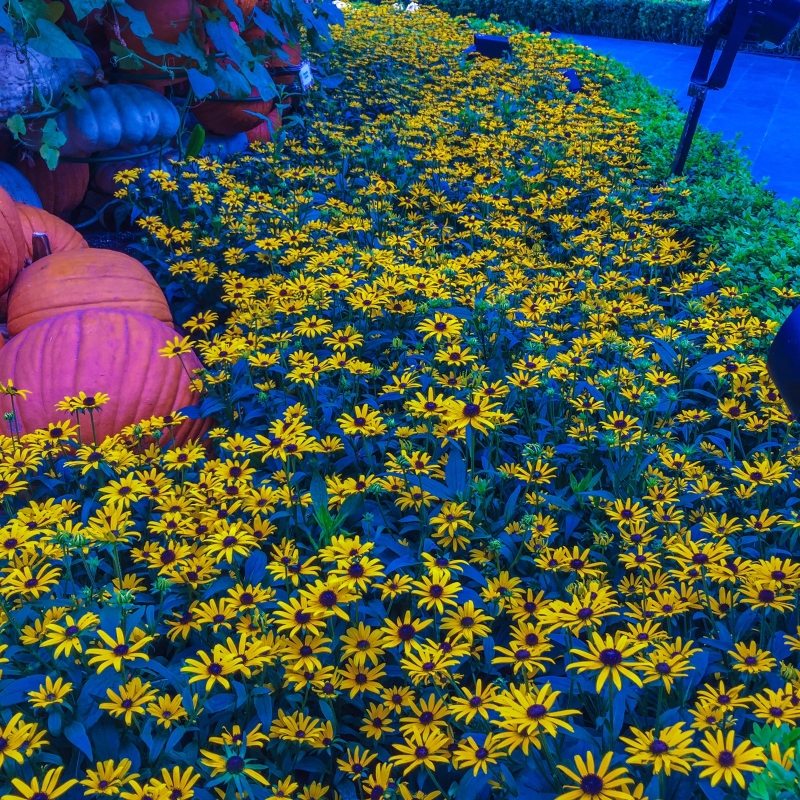 Welcome to the world of perpetual spring. I give you the world's largest glass greenhouse! A tour here costs about ₱900 (includes access to Cloud Forest) and can be done daily from 9am to 9pm.
Tip: Bring a jacket. It's cold inside!
This place has all kinds of flowers from around the globe. Every kind has its own description posted. You'll love it here!
14. Cloud Forest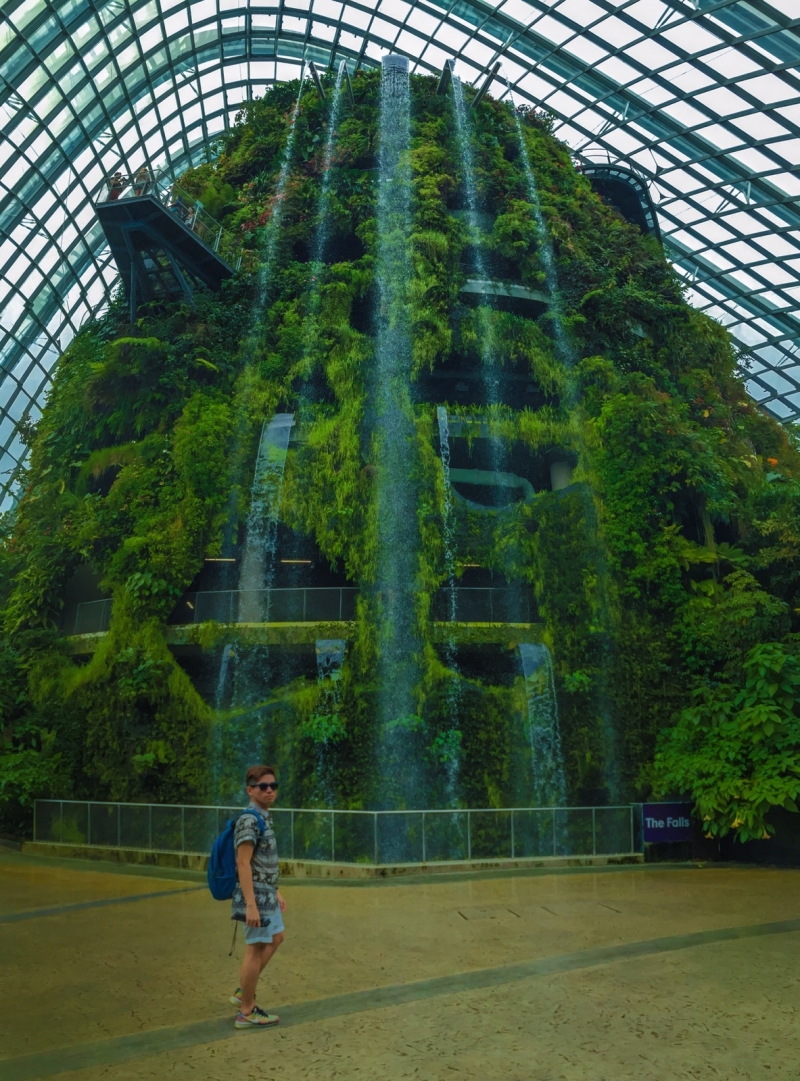 Be surrounded by diverse lush greenery and feel the life high up in the mountains! I loved this experience and I felt that I really got my money's worth.
Tip: We ate mostly everywhere we find food so we don't starve ourselves. We even got to try the local McDonalds's!
Itinerary
Day 1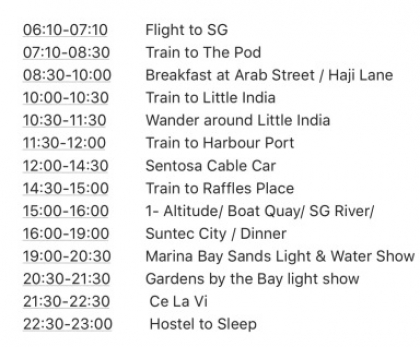 Day 2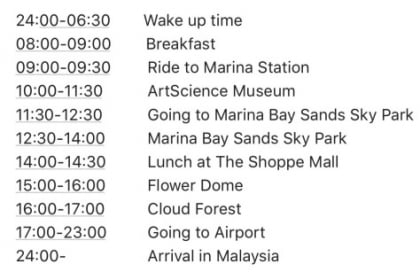 Expenses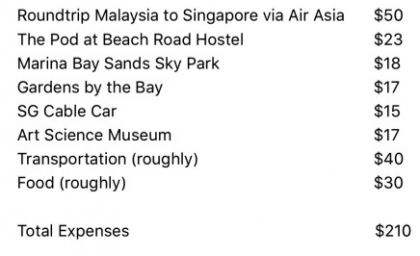 Tip: If you have a credit card, pay ahead of time for tourist attractions. Three months prior to our departure, we already paid all the tourist attractions we would be visiting.
If you have more than 48 hours, you could add Lau Pat SatHawker, National Museum and Universal Studios to your itinerary.
Also read: Capturing Singapore: 15 Instagram-Worthy Locations
Our 48 hours ended with a lot of memories! It was nice meeting new people but the sad truth about it is that we had to leave and so did they. I miss the people I met on the road. I wish our conversations were longer so we could get to know one another better. But that's the thing about travelling, your paths will cross but you still move forward. They may never cross again but if they do, the memories will come back.