How to get started? Well, if you're a Philippine passport holder like me, you will need to apply for a tourist visa.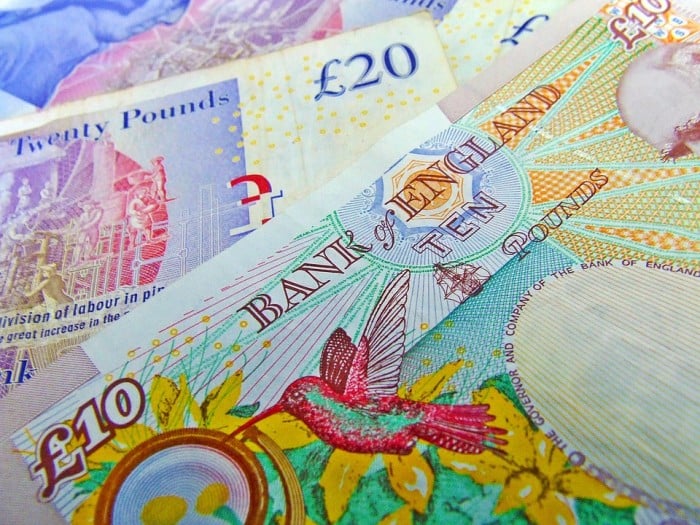 Also read: 8 Visa Free Destinations Every First Time Filipino Traveller Must Visit
Lucky for you, I already went through the process and just got my 6-month multiple entry tourist visa. Since I want you to visit the land of Harry Potter, James Bond, Sherlock Holmes and The Beatles too, I'm going to share a few pointers on how to go about the application process.
But before I get to that, let me highlight one thing — A UK visa only covers the following "countries": England, Wales, Scotland and Northern Ireland. The UK did not participate in the Schengen Agreement (a treaty that eliminated border controls between its European member states for international travel purposes) in 1985. Thus, it is not a part of the Schengen Area. If you want to travel to other European countries before or after travelling to the UK, you will most likely need a separate visa in order to do so.
Okay, now that that's out of the way, let's proceed to visa application matters:
Visa Type
Choosing the wrong visa type can make or break your application so select the one that best matches what you will be doing in the UK.
I applied for a Standard Visitor Visa because I only planned to stay in the UK for a short period (less than 6 months) and went there on holiday there with my family. You can choose this visa type as well if you're going to the UK for reasons other than leisure, such as business (for example, to attend a conference, meeting or training session), family visit or medical treatment. Don't choose this visa type if you plan to work or get married. Those reasons fall under different visa categories and are not included in the scope of this article. Visit the UK Government's website to know for sure if you should apply for a Standard Visitor visa or a different visa type.
The Standard Visitor visa is usually for multiple entries and is valid for up to 6 months. You can apply for a visa that lasts longer (1, 2, 5 or 10 years) but you will have to pay extra and show proof of why you need to visit the country regularly for an extended period of time. Also, you can only stay for a maximum of 6 months per visit.
Visa Application Form
You have to create an account with Visa4UK before you can fill up the online visa application form. It's pretty easy! It'll only take about 5-10 minutes. The hard part comes after creating an account and logging in because accomplishing the visa application form will be painstaking.
I suggest you gather the following information before you start typing and clicking:
Current and old passport details (passport numbers, issue dates and expiry dates)

Travel plans (people you'll be travelling with, planned arrival and departure dates and the place where you'll be staying)

Travel history (countries you've visited, arrival and departure dates and reasons for visiting)

Employment and income details (employer, monthly income after tax and monthly living costs)

Trip expenses (plane tickets, accommodations and daily expenses)


Detailed day-to-day itinerary
Most of the amounts will have to be denominated in GBP so you can give rough estimates. Just make sure the amounts on the form coincide with the amounts on the documents you will be providing. Completing the form will take some time so you don't have to do it in one go. You can always save what you've done and finish your application later. Just make sure you complete your application within 120 days so your application won't become inactive and you won't have to do the whole thing over again. Once you've completed your application, you will be asked to electronically sign a declaration stating that the information you have provided are true and correct to the best of your knowledge. Then, you will be given an application reference number.
Visa Application Fee
Paying for your application fee can be totally hassle-free! You can do it online using your Visa4UK account and using your credit card. Don't worry! It's processed by WorldPay, a well-known global payment provider, so it's safe and secure.
A Standard Visitor visa valid for 6 months costs GBP 85 (PHP 6,055). Extra charges apply for long-term visas: GBP 324 (PHP 23,080) for 1-2 years, GBP 588 (PHP 41,886.86) for 5 years and GBP 737 (PHP 52,501)  for 10 years.
Note: Your payment will be for the processing of your application only. It doesn't mean that you're guaranteed a visa once you send your payment. It is still possible for your application to be denied. And you won't be granted a refund if this happens.
Appointment Schedule
Also through your Visa4UK account, you can book an appointment with VFS Global Services Philippines, the visa application centre of the UK, for the submission of your documents and biometric information. You can only choose from two offices, though — Manila or Cebu.
Note: The UK visa application centre doesn't accept walk-in applicants so don't forget this step.
Visa Application Pack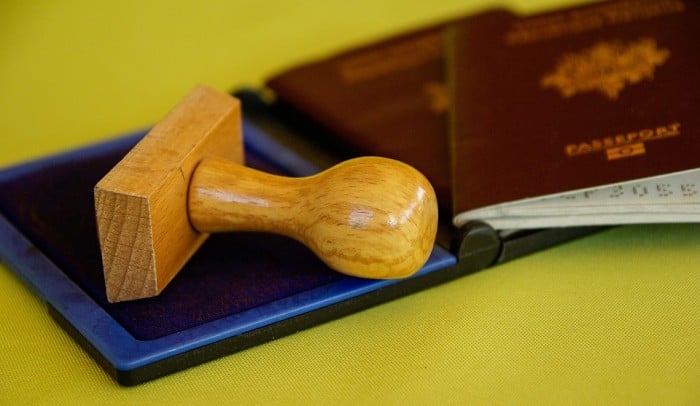 Obviously, you have to submit your passport, which should have a page that's blank on both sides and be valid for at least 6 months from the date of your intended departure from the UK.
You should also provide documents (original and photocopy) that show the following:
That you've travelled before (for example, old passports)

That you have sufficient funds for your trip (for example, bank statements/certifications, income tax statements, payslips, etc)

That you have strong ties to the Philippines (for example, employment certification)


That you will leave the UK at the end of your trip (for example, flight bookings)
Submission of these documents will not guarantee that your application will be successful so it'll definitely be risky to book before getting a visa. Although, I have to admit that that's what I did. Couldn't pass up a seat sale. Whoops!
Note: Your documents must be in English or in Welsh. If not, they have to be translated and certified. Also, you have to submit a tuberculosis certificate issued by an approved clinic if you're going to stay in the UK for more than 6 months. If you're under 18, you must present a written consent from your parents or guardian for you to travel to the UK.
Also read: Visa-Free Countries for Philippine Passport Holders
Photos
You will need two identical photos for your application pack. These photos must be:
45mm high by 35mm wide

New (taken within the last month)

Of professional quality (No selfies, please!)

In colour on plain white photo paper

Taken against a light cream or grey background


A close-up of your full head and upper shoulders
Your expression must be neutral. Plus, you can't wear tinted glasses or a head covering (except if it's for religious or medical purposes) either.
To make sure you get it right, I suggest you head to a photo booth and have your photo taken there. Just tell them that you're applying for a UK visa and they'll usually know what to do.
Visa Application Centre
You will have to go to VFS Global Services Philippines on your scheduled date and time to complete the visa application process. Arrive 15 minutes before your schedule and make sure you have the following: printouts of your appointment letter and application form, your application pack, your photos and your valid ID.
Note: Leave your electronic devices at home or in the car as they're not allowed inside the visa application centre.
Queue to get a token and then wait to be called. You will be asked to submit all your documents before they do a digital finger scan (of all your 10 digits) and get a digital photograph of you. Your appointment shouldn't take long — about 30 minutes max.
The visa application centre offers a number of optional "user pay services" that you can check out on their website. These services include priority application processing, VIP premium lounge access, SMS update, passport delivery, among other things. To be honest, the only special service worth getting is the courier service, which costs PHP 500 per application. By availing of this service, your passport and other original documents will be delivered to you instead of you having to go back to the visa application centre to collect them. Just keep the receipt!
Don't get the SMS update, which is PHP 150 (inclusive of VAT), anymore. Anyway, you'll get a notification via email — for free — that your application has been processed and released by the British Embassy Manila. You should get your passport back within 15 business days.
You actually won't know if you've been granted a visa or not until you get your passport back as VFS Global Services Philippines has no influence or control over the decision to grant or refuse you a visa. That decision is made solely by the UK Visas and Immigration division of the British Embassy in Manila.
There you have it. I know this is a long post but I tried to incorporate everything I can remember to ensure your application for a tourist visa will be as painless as possible. You can apply for a tourist visa as early as 3 months before your intended date of travel to the UK. That should be more than enough time for you to prepare — financially, physically and emotionally.
Good luck!