Pre-coronavirus, Vietnam seemed just like any other Southeast Asian nation. It has amazingly preserved culture, breathtaking nature, and the best-tasting cuisines I've personally had. When I was living in Hanoi in 2016, the country even struck me as a potentially suitable second home where I can comfortably stay. But truth be told, these reasons to visit Vietnam are just the tip of the iceberg, and there's a lot more we ought to know.
When COVID-19 happened, Vietnam showed that not only is it unlike its neighbouring countries, but that it's enormously ahead of them in terms of how it's been handling the deadly global crisis. Citizens of other places could only watch in amazement while their governments struggled to contain the virus through their own corrective initiatives.
For several consecutive days, Vietnam recorded no new COVID-19 cases. Meanwhile, reports say that all previous cases have already recovered from the disease. So far, no one has died, as the country continues to fight the pandemic with its low-cost yet consistent efforts. I truly hope it stays that way.
Writing this from my room in Manila, I don't know how many times I wished I were back in Vietnam. Having said that, I won't have to think twice about visiting it again as a personal way of paying homage to the country's triumphs. With the help of a good friend currently based in Hanoi, here's why I think everyone should do the same once this is all behind us.
Also read: Ho Chi Minh to Hanoi: 34 Hours Aboard a Vietnamese Train
Top reasons to visit Vietnam other than the usual
Eating healthy is the norm
I used to hate most kinds of vegetables. Sometimes, to the point of feeling nauseous from just imagining what they tasted like based on pictures. It was only when I lived in Hanoi that I appreciated eating them, particularly tofu and artichokes, because of how often locals deliciously prepared them in restaurants and at home. Until such time, I actually grew to love and crave them even after I went back to the Philippines.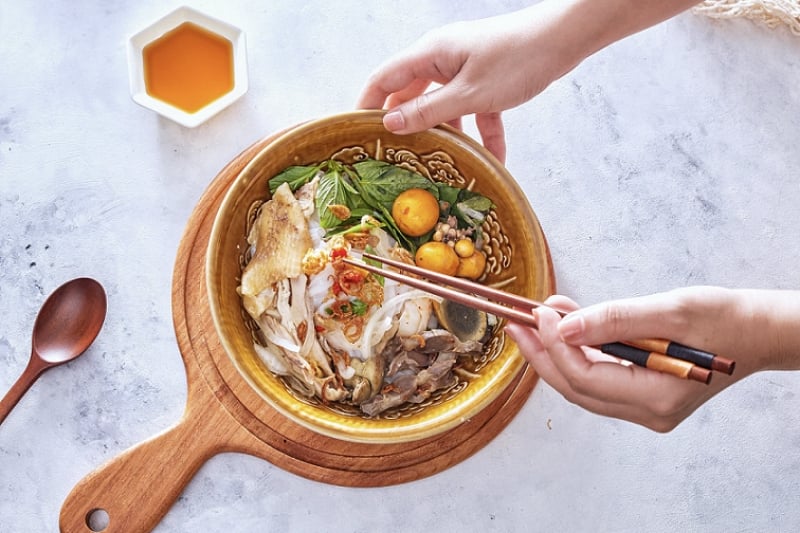 In Vietnam, the belief that prevention is always better than cure is greatly discernible. It's been proven most useful as the country responded to the novel coronavirus with aggressive preventive measures, even before it reported its first case.
This is also apparent in how locals take care of their body when dining. In such cases, vegetables always take the spotlight. The Vietnamese value eating healthy as much as Filipinos enjoy their Jollibee's and McDonald's. Rarely will you see key areas flocked with fast-food chains or locals munching on junk food like how we do in most of our spare time. Instead, authentic local eateries dot their cities. They offer vegetables and other nutritious delicacies in casually generous amounts, too.
Hanoi households are no exception, of course. A lot of the time, families just boil the vegetables and serve them on the side, if not incorporate them in homegrown Vietnamese dishes like banh mi and pho (Vietnamese sandwich and Vietnamese noodles, respectively). At other times, they serve them fresh. Even then, they go with any viand just as well.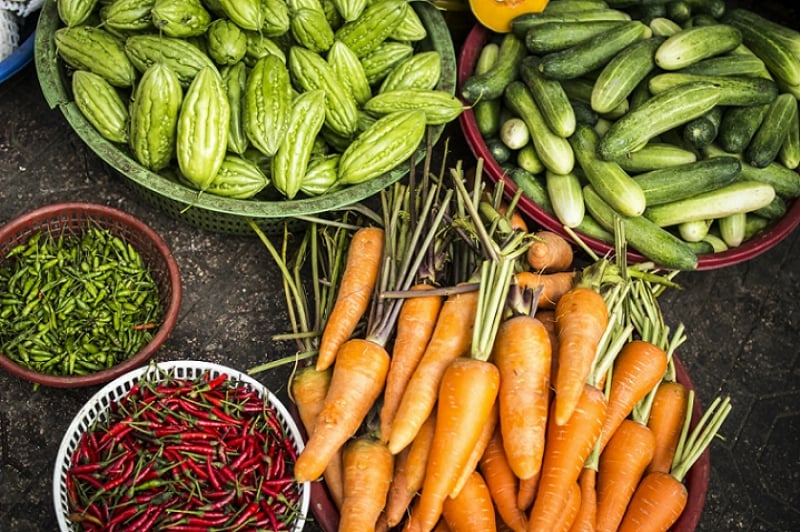 With a junk-filled lifestyle out of the way, it's no wonder most Vietnamese are in great shape. I'm no health expert, but I'm pretty sure having a strong immune system from eating healthy is one of the first steps to beating a viral disease such as what we're all facing now. This list of reasons to visit Vietnam could go on forever, but this remains to be my personal favourite until today.
Everyone is simply efficient
In my experience, the Vietnamese are just as business-minded as their Chinese neighbours, and they're almost always efficient. From teens to the elderly, the locals make use of their time growing their own business, no matter how small. They also make it a point to help their families in every way they can.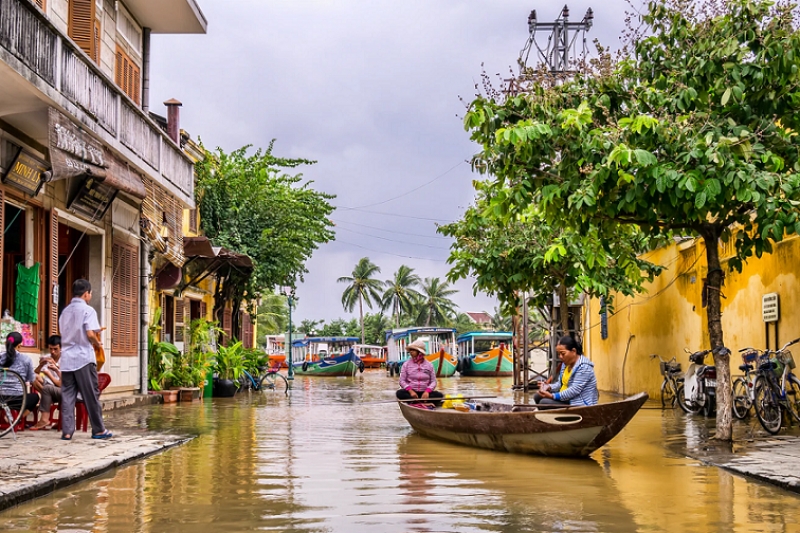 I noticed this behaviour in most of my TEFL (Teaching English as a Foreign Language) students. Among them was a then-17-year-old lad making his own music while starting a barbershop. Meanwhile, there were many more working full-time jobs. On the side, they were busy with photography gigs and selling real estate, among other things.
Furthermore, the younger Vietnamese population are encouraged to manage things on their own at a young age. This includes business errands and even household chores. You can just imagine how embarrassed I often was about the fact that my younger students knew how to take care of themselves better than I did. Worse, that they were the ones taking care of me for most of the time I was in Hanoi. If I could go back to Vietnam now, I'd gladly pay it forward.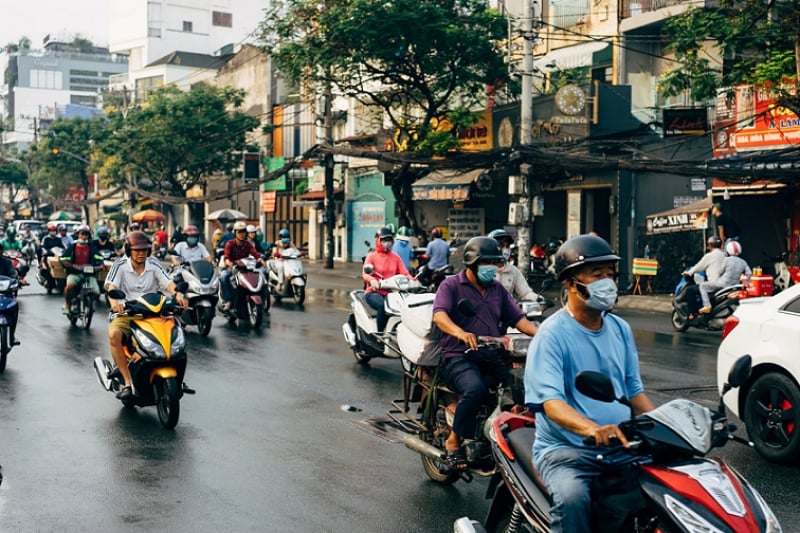 There's a reason why Vietnam's roads are probably the busiest of all, too. The Vietnamese learn to ride motorcycles early on. Along with the working population, these roads see thousands of students on these vehicles every day. If you're up to it, you can even practise riding one yourself to save on travel costs.
The country values its individuality
In case you missed it, English teaching is a popular profession in Vietnam. Not just in Hanoi and Ho Chi Minh, but in many other cities as well. That's what personally drew me to the country a few years ago, when I was already working as a writer. I just thought it would be a perfect career combination.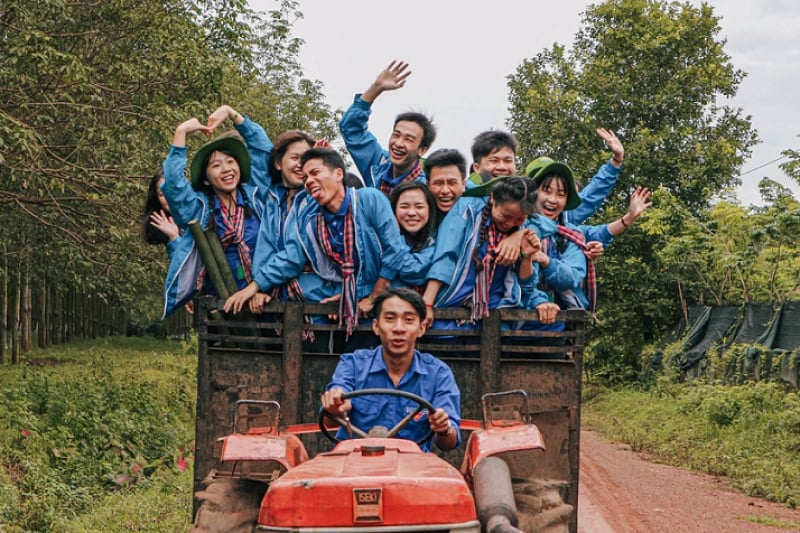 The English-teaching culture of Vietnam has been going on actively for the last three decades, with the younger generation benefiting the most. There's somewhat an urgency and aggressiveness in the approach. While exploring Hoan Kiem Lake, English language students would even ambush foreigners at any time! This stems from the fact that the Vietnamese, for a long time, took pride in their native language.
My point is that the Vietnamese have long valued their individuality. It's so strong that, for a long time, they didn't need to rely on foreign languages to thrive. Especially not of the French, who colonised them from the 1880's up until the 1950's. On the other hand, nationalities like Filipinos greatly depend on English, even endangering indigenous dialects in the process.
Furthermore, while French structures are evident throughout Vietnam (Gustave Eiffel designed Hanoi's famous Long Bien Bridge himself), the country's domestic culture stands out better than most of them. Likewise, the presence of turtles, bamboos, and pagodas as cultural symbols is particularly evident even in the Vietnamese capital.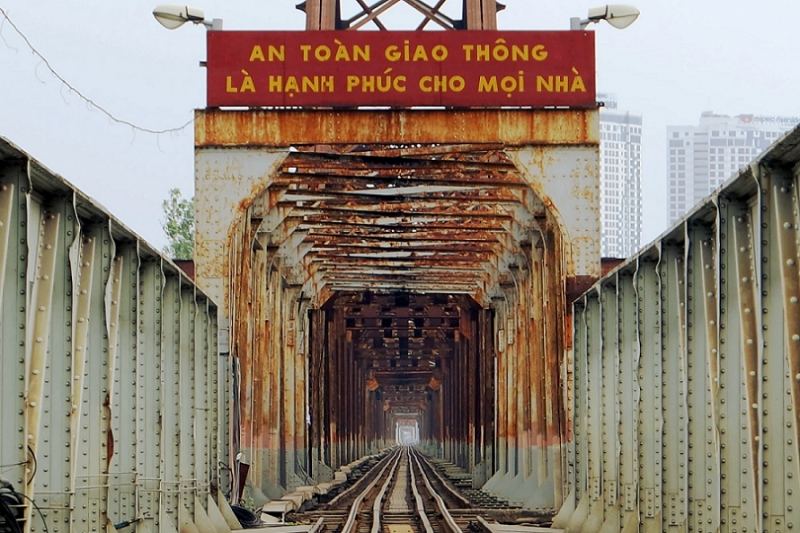 Compared to other nations, whose history and cultures have become gravely unrecognisable due to several factors, Vietnam's remains vivid. In dealing with a health crisis like the COVID-19 pandemic, it's important to note that taking pride in one's own resources can go as far as to salvage an entire nation. Such individuality makes Vietnam, and all of its unique attractions, all the more deserving of our attention. That said, it's one of the most important reasons to visit Vietnam when this is all over.
Also read: What Filipino Travellers Have Been Missing Out in Vietnam
As you read this from your home, or wherever you may be for quarantine purposes, heed this: We may not be able to travel now, but when that opportunity comes along, know that there's a country nearby (three hours away, in fact) that deserves a visit from all of us. Vietnam is fascinating beyond words, yes. But more importantly, it continues to show us the key aspects of travel that most of us fail to realise until we strip a destination of its superficial worth. With plenty of reasons to visit Vietnam, these three should be on the top of your list.