When I was 24, I set out to teach English abroad for the first time. Back then, I was also working as a remote writer for a production company in Manila, and I wanted to apply my background in writing while exploring the world one city at a time. Apart from letting me interact with the locals more, teaching English abroad gave me an excuse to stay longer in my chosen destination and helped sustain my budget.
But, whether you plan on travelling long-term like I did, or simply want to build a deeper connection with a certain place in as short as two weeks, this path is something you ought to consider, especially coming from a country that teaches its citizens to learn English from a young age! So…
Also read: Top 10 Work and Leisure Destinations for Filipinos
Why choose teaching English abroad
Like I said, teaching English abroad allows you to connect with the local community while also helping you save for, or even fund, your trips. This profession has become quite reputable and accessible for both native and non-native speakers alike. By teaching English abroad, you can spend more time learning about the local culture and practically live like a local. Often, you'll find countries that offer both volunteer and paid opportunities which, in turn, come with their own perks.
Volunteering allows you to focus on a group of students who are also encouraged to share a bit of their culture with you. To make learning faster and more natural, some organisers simply rent an entire apartment to serve as both the classroom and living space for you and the students. On the other hand, doing paid teaching jobs lets you hone your teaching skills through the use of standard teaching methods. This can be useful should you decide to pursue teaching English abroad or locally as a permanent profession. I was fortunate enough to try both during my stint!
Top countries for teaching English abroad for Filipinos
1. Vietnam
Whether it's in bustling Ho Chi Minh or historical Hanoi, the teaching opportunities in Vietnam are infinite! This is where I personally had my start and it became quite addicting especially since the Vietnamese are so keen on learning the language. Facebook groups and recruiters are everywhere, so you really have to be thorough in selecting the organisers or your employer.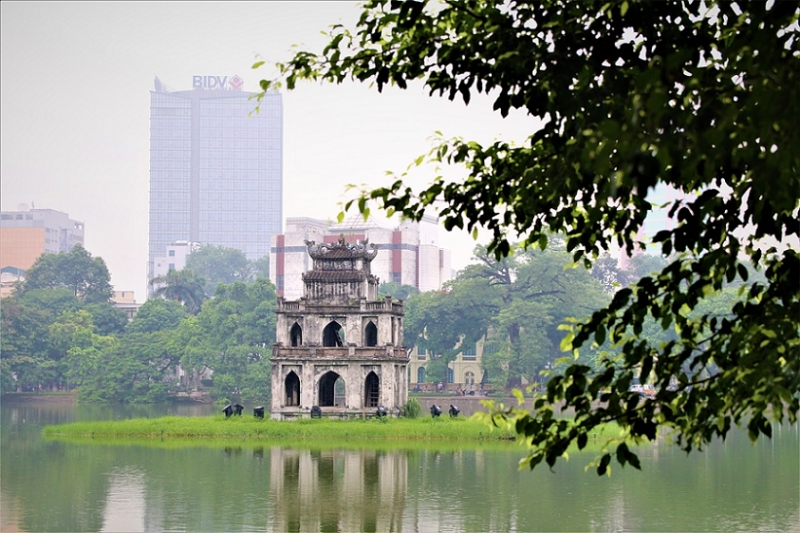 Vietnam is extremely open to hiring Filipino teachers, with some employers even preferring us over other nationalities because of our strong grasp of the language. You can earn as much as twice or thrice the amount of pay you'd receive for a standard teaching job in the Philippines. What's more, with Vietnam's low cost of living, you can easily and legally stay in the country for months (especially for paid gigs) and use your spare time to explore this magnificent land on a budget!
Furthermore, with the strong expat community in the country, especially Hanoi, you can explore freelance or substituting jobs anytime. This is the ideal option if you don't want to commit to a contract or a minimum required length of stay as a homestay volunteer. Per hour, you can earn an average of US$20-25 for a two to three-hour class or session. Having a TEFL certificate as well as an English or education degree is ideal, but not required.
Monthly salary: From US$1,000
Best spots to teach: Hanoi, Ho Chi Minh, Da Nang
2. Thailand
I used to just hear or read about Thailand's reputation as a fast-growing English teaching hub for Filipinos, until I actually met a fellow Filipina English teacher on the BTS while visiting Bangkok with my friends recently. Teaching English in Thailand almost has the same perks as in Vietnam — high pay, low cost of living, plus, it's easier to adjust to the weather and culture. Filipinos are also well recognised as reliable and efficient teachers, so finding a job shouldn't be that difficult.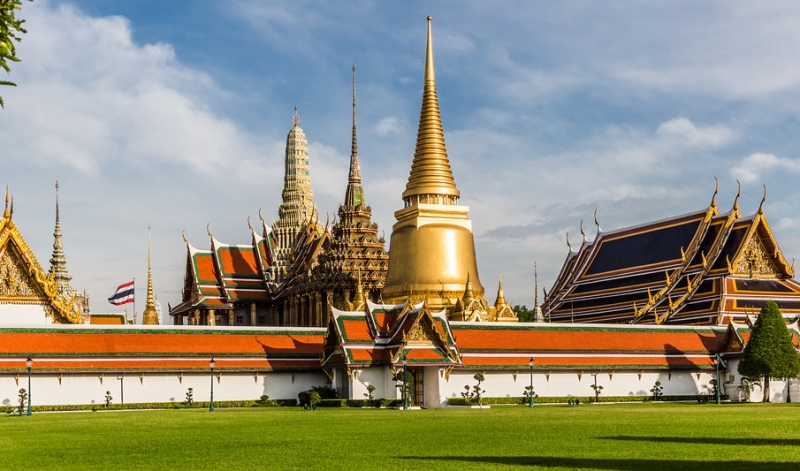 Moreover, Thailand's pay goes as high as thrice the amount of monthly salary for Filipino English teachers. Online feedback says that with this rate, some teachers could afford to rent their own apartment, pay bills, contribute regularly to loved ones, and even spare a considerable chunk for savings or travelling!
It's also worth mentioning that earlier in 2019, the Department of Education and the Ministry of Education of Thailand have expressed formalising the teaching opportunities for Filipinos in Thailand in line with the latter's English for All programme. With it, both the Philippine and Thai government can provide better support for the teachers and facilitate a more organised employment procedure for everyone. A word of advice: Be patient with the students as the language barrier can be overwhelming at times. But like Filipinos, Thais are also incredibly hospitable, so you will fit right in quite easily!
Monthly salary: From US$1,000
Best spots to teach: Bangkok, Phuket, Chiang Mai
3. Japan
For East Asian countries as progressive as China, South Korea, Taiwan, and Japan, you'd suppose learning English would be the least of their citizens' priorities. Truth be told, they're some of the most active employers of international English teachers around. Japan is currently the most welcoming in terms of nationalities and Filipinos happen to be one of their top targets. The country's more fast-paced culture is also the perfect training ground for English teachers who plan on exploring this path more seriously in the future.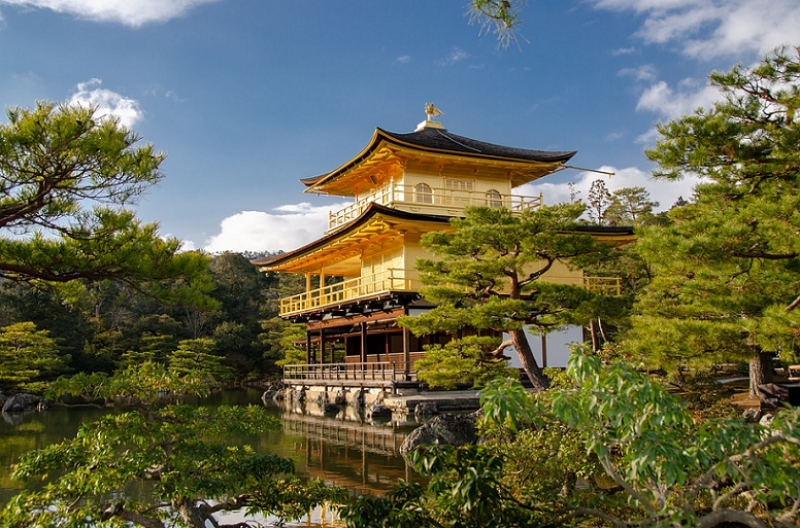 There are several ways to get hired as a Filipino English teacher in Japan, though applying through the JET Programme remains the most popular and accessible. This initiative allows Filipinos, as well as other English-speaking nationalities, to teach legally in Japan as ALTs or Assistant Language Teachers. That said, the work may be different from the ones you'll find in Vietnam or Thailand, yet equally fun and enriching! The other two ways are via employment agencies or direct hiring.
One of the main advantages of teaching English in Japan is that the country puts immense value to their culture and sharing it with other nationalities. That way, you can balance earning and knowing more about the country. In addition, despite the high cost of living in Japan, you'll be well compensated, and more importantly, highly respected as a teacher.
Monthly salary: From US$1,700
Best spots to teach: Tokyo, Kyoto, Osaka, Nagoya
4. UAE
We know the United Arab Emirates as the hub of Overseas Filipino Workers, particularly domestic workers, call centre agents and engineers. But, what the rest of us might not be aware of is that it's also a top destination for teaching English abroad for Filipinos. Before you continue, know that the requirements here tend to be more complicated than in other destinations.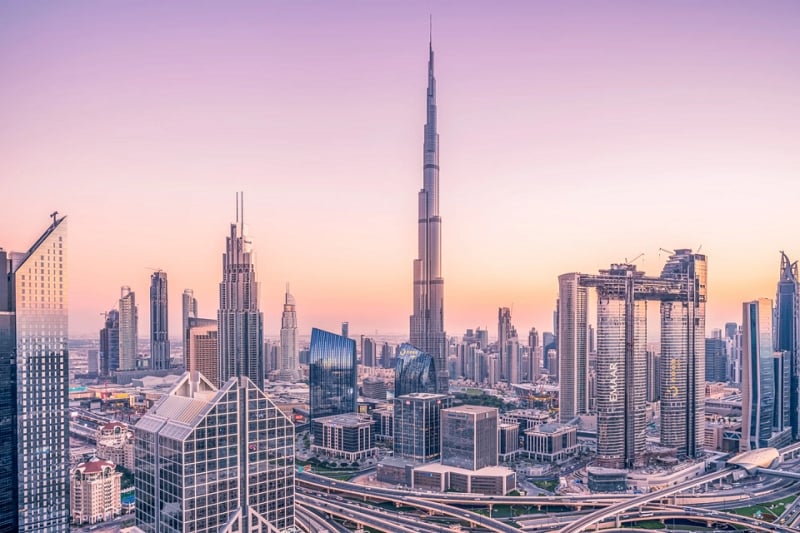 On the bright side, the pay is considerably higher and the Filipino expat community is massive. This makes it easier for you to adjust to the local living conditions, regardless of the city. Filipinos are often preferred and, as long as you have experience, a degree or even just a teaching certificate, it won't take you much time to find a teaching gig in the country.
Aside from public and private schools, language centres and households are popular places to teach English in the UAE. Depending on your employer, you can also enjoy compensation packages that could include free accommodation and return flight tickets. As the teaching opportunities are concentrated in the gateway cities of Dubai and Abu Dhabi, you can conveniently fly to off-the-beaten-path travel destinations like Armenia, Georgia or Kyrgyzstan on your holidays!
Monthly salary: From US$3,000
Best spots to teach: Dubai, Abu Dhabi
5. Spain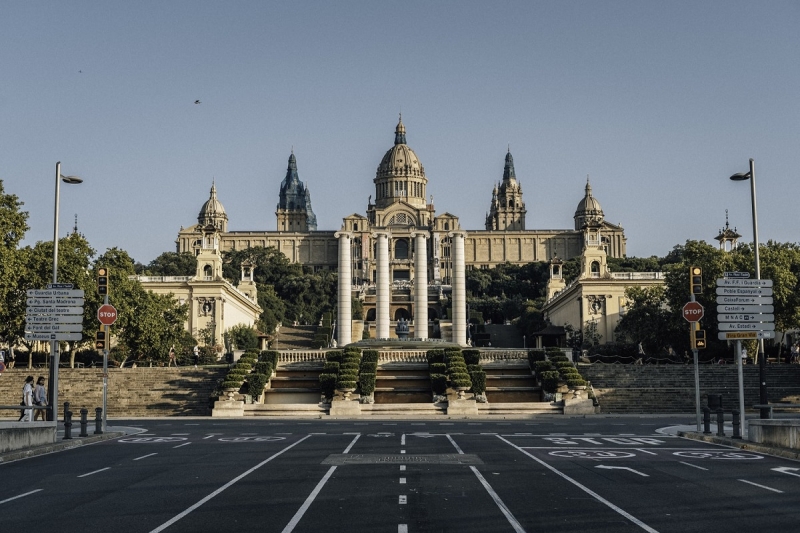 Teach English in Europe? It's possible! For other native speakers, Czech Republic is hands down the way to go. However, the same cannot be said for Filipinos. So, head westwards to Spain instead, where you can enjoy an English teaching environment that's open to teachers of all shapes and sizes!
To teach English in Spain, you'll usually need a TEFL (Teaching English as a Foreign Language) certificate, TESOL (Teaching English to Speakers of Other Languages) certificate or CELTA (Certificate in English Language Teaching to Adults). If you have prior English teaching experience, great! But if you don't, fret not — you'll still have a good chance at landing a good teaching job in Spain.
Since Tagalog and other Filipino languages have words similar to Spanish, it will be easier for you to learn the local language and use it to your advantage when looking for an employer, too! If you're too scared to DIY it on your first try, you can consider applying through the Language and Cultural Assistant Auxiliary Program, a programme by The Spanish Ministry of Education targeted specifically to Filipinos. It lets you live in Spain as a teaching assistant while enjoying a monthly allowance, training and paid holidays, to name a few.
Monthly salary: From US$700
Best spots to teach: Barcelona, Madrid
6. Colombia
Just in case you still didn't know, Colombia is one of six countries in the South America continent that offers visa-free entry to Philippine passport holders. That's already a plus for Filipinos who want to explore teaching English abroad outside of Asia!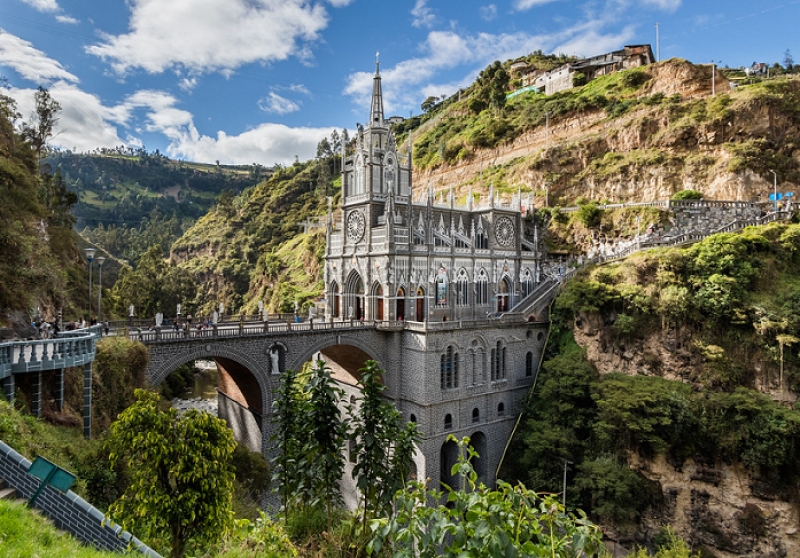 Like Vietnam, teaching English in Colombia doesn't require a hoard of paperwork. Oftentimes, all you need is a TEFL certificate (highly recommended for better chances and better employers) and the guts to live 17,000 kilometres away from your home in the Philippines. Yes, it's that far. But, just think of all the wonderful travel opportunities at hand should you decide to base yourself here.
Also like Vietnam, the expat community for teachers in Colombia is one of the biggest of all. Once you build connections in key places, you can freely explore all sorts of short-term and long-term teaching gigs in the country to fit your schedule. Also, Colombia has an initiative called Colombia Very Well that lets recruiters prioritise hiring native speakers (yes, including Filipinos) to fill English teaching assistant roles. This is in line with the Colombia government's goal of increasing the English fluency level of its high school graduates by 2025.
Monthly salary: From US$700
Best spots to teach: Bogota, Medellin, Cali
Also read: WWOOF-ing for Filipinos: A Guide for First-Timers
You might be wondering. Aren't there a lot more places to teach English abroad? Yes, but not all of them are as open to hiring Filipino teachers as much these countries are, at least not yet. Among them are East Asia countries Taiwan, South Korea and China. However, you're more than welcome to try your luck in these places, too. Who knows, right?
As for visas, the rule of thumb is of course, get a business or work visa ahead, unless you only plan to volunteer for a short period. This will make it easier for you to get hired prior to your arrival. It will give you peace of mind, too! Some employers are also willing to sponsor or assist in preparing your required documents. That said, do invest time in finding the right student, homestay programme, language centre, or school for you. Happy searching, and more importantly, happy teaching!