Overseas Filipino Workers are dubbed as our modern-day heroes, and there are lots of reasons behind that. It's never easy to leave your country, and it's much more difficult when you have a family back home. Living in a totally new place, not to mention worrying about all the other OFW woes we are used to hearing, makes overseas work seem like a challenge for only the bravest of hearts.
But while working abroad may not be for everyone, it shouldn't be as hard as it is perceived to be. After looking at reports by the Philippine Overseas Employment Administration (POEA), the Philippine Statistics Authority (PSA), and the HSBC Expat Explorer, I've compiled ten countries that most expats consider beautiful to immerse in, safe to live in, and great to work in. These destinations will surely let you take pleasure in the beauty of the world while you focus on building your career. Read away!
1. Singapore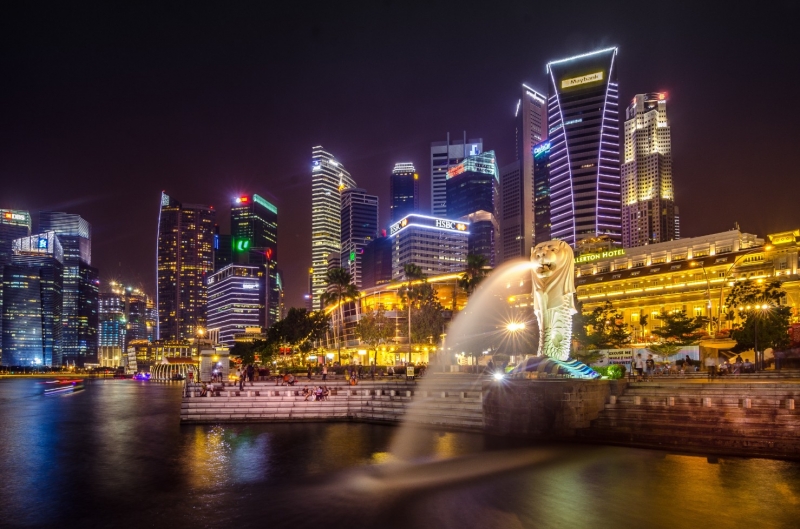 Ranked as the safest country in the world for foreign employees, Singapore is known to be the most favourable destination for overseas workers around the globe. Because of its proximity to the Philippines, many Filipinos prefer working here, too. In 2017, about 123,967 Filipinos were deployed to the country.
Because of its progressive economy and workforce diversity, Singapore offers a multitude of jobs with competitive salaries, including career opportunities for IT and software engineers, healthcare professionals, office workers, accountants, and construction workers. It's also home to numerous world-class attractions like the Universal Studios, Marina Bay Sands, Esplanade, and Gardens by the Bay. The best part? Singapore is absolutely tourist-friendly and English is widely spoken in the country so you won't be bothered by any language barrier. With its convenient public transportation and its variety of cuisines, you'll have no problems when your family or friends come over to visit.
2. Australia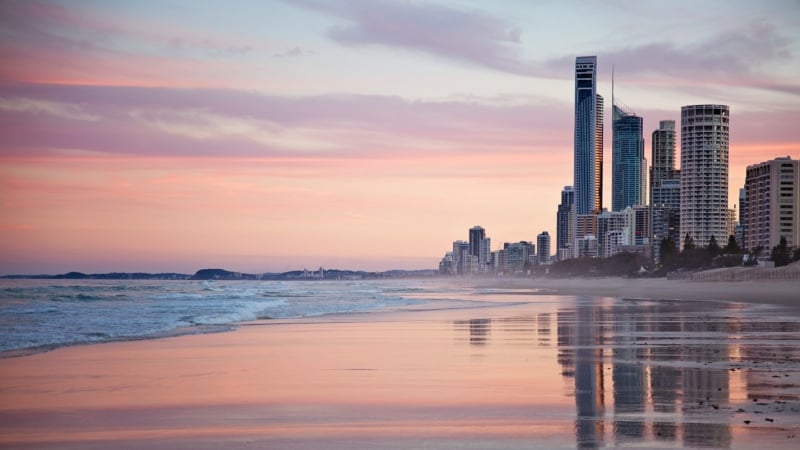 Most of us crave for a healthy work-life balance, and Australia offers just that. Overseas workers have reported that the country is a great place to socialize and plan for their future. An outstanding rate of 79% of expats reported that their overall quality of life has improved when they moved to the country. Well, how could you not feel better with everything Australia has to offer? From the stunning restaurants and beaches in Sydney to exhilarating outdoor activities in almost every region (did someone say surfing?!), Australia is undoubtedly a place for work and play.
As it has several farms and barns, Australia is great for Filipinos with backgrounds in farming and agriculture. Besides this, the government has also announced that they're particularly looking for engineers, chefs, IT professionals, and healthcare professionals.
Also read: Home Away From Home: The Influx Of Filipinos Moving To Australia For Work And Study
3. New Zealand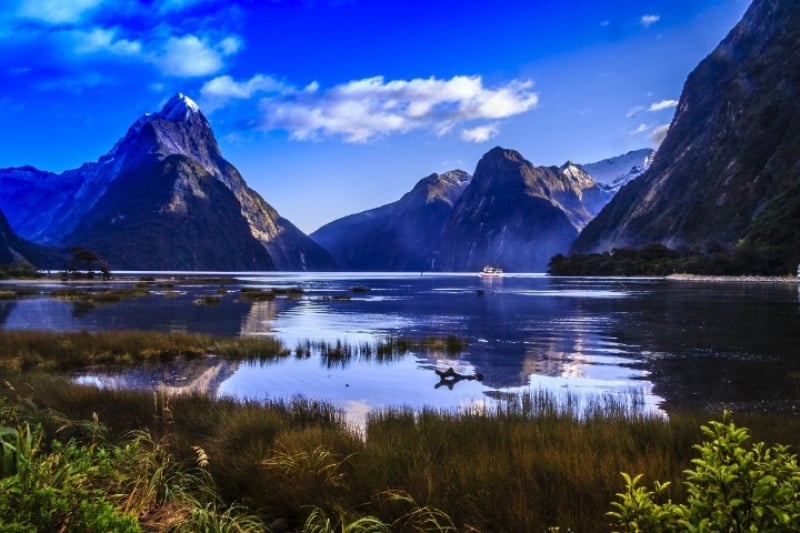 New Zealand's aura promotes a pleasurable lifestyle, as it is filled with a unique biodiversity of plants and animals, as well as towering mountain peaks and magnificent blue lakes. Highly developed especially in terms of health, education, and economic freedom, New Zealand is said to be the destination if you're on the lookout for a tranquil work environment. Don't believe me? Check out Milford Sound, Fiordland National Park, Mount Cook and Tongariro National Park, and you'll have a sense of the relaxation New Zealand so generously gives to its people.
More than half of the overseas workers who migrated to New Zealand in 2017 did so to improve their quality of life. Career opportunities here are mostly present in the service sector, including jobs for nurses and caregivers, and in the IT sector.
4. Canada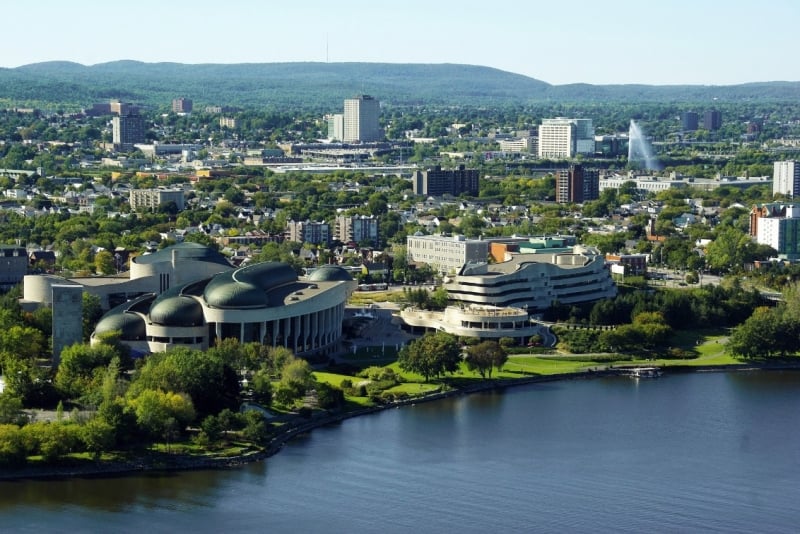 We all know about the friendliness of Canadians, especially because it was a running joke in the popular sitcom, How I Met Your Mother. With this, it would be an understatement to say that Canada does well in treating their pals. Filipinos will definitely feel safe here, as it has an astoundingly low crime rate. Canada is also an abode to the vibrance of Vancouver, the liveliness of Banff, the allure of Montreal and the magnificence of Niagara Falls.
The country was the sixth overall choice of destination for overseas workers in 2017, and its multicultural nation is welcoming of people from all nations. In fact, Canada has a law against discrimination so that Filipinos won't have difficulty dealing with their employers. What more can you ask for, eh? Canada has job opportunities for Filipinos skilled in caregiving, labour work, welding, hotel management, food service, and administrative work.
5. Hong Kong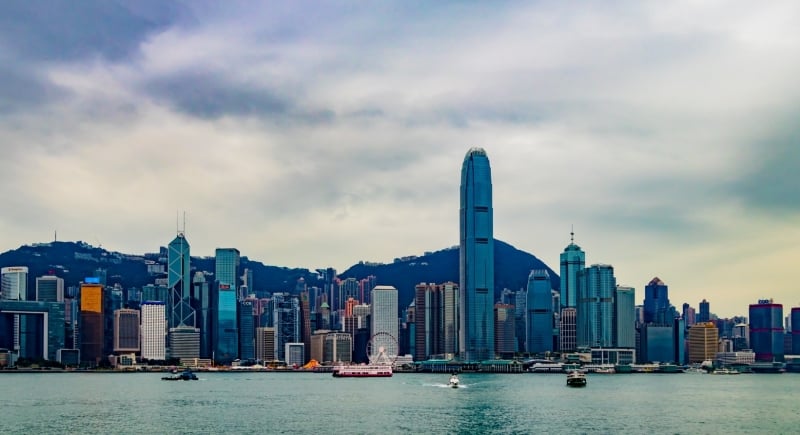 The accessibility of Hong Kong to the Philippines and the decent salaries for overseas workers may be some major reasons why it holds the highest population of Filipino workers (around 152,035 in 2017) in Asia. It doesn't hurt that the place is a bustling concrete jungle, even having the most skyscrapers in the world. Rediscover your childhood at Hong Kong Disneyland, shop and dine in Tsim Sha Tsui, and admire Hong Kong's view from Victoria Peak.
Hong Kong's economy is dominated by the service sector, which is why numerous Filipinos work there as domestic helpers. Aside from this, there is also a high demand for engineers, chefs, drivers, and other service-oriented careers.
6. United Arab Emirates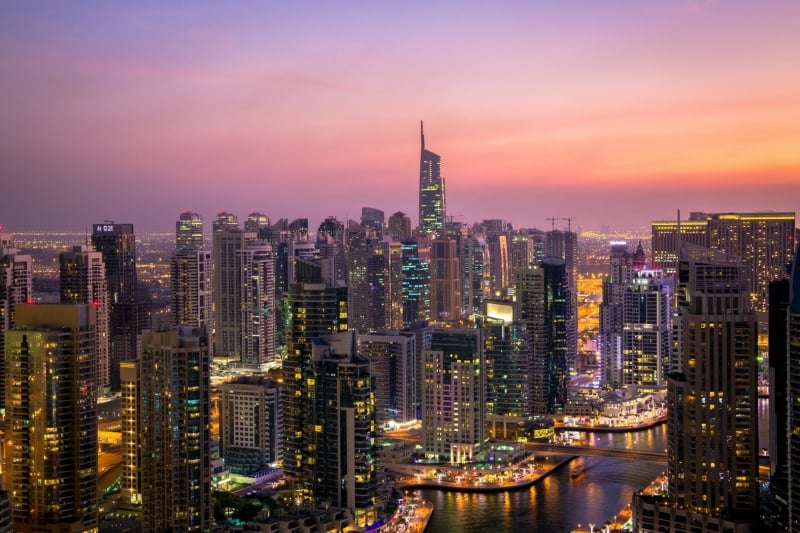 Heard of the Burj Khalifa, the tallest tower in the world? How about the leisurely Dubai Mall that lets you shop till you drop? You can find both, and a lot more, in the UAE. Relax at posh Burj Al Arab Jumeirah hotel or experience the waters in Palm Islands. You won't run out of things to do with all the jaw-dropping man-made structures in the country.
The Middle East continues to be the most popular continent for OFWs, mainly due to the majority of the countries here offering above-average salaries to expats. As of 2017, more or less 357,867 Filipinos were working in the UAE. Aside from the booming economy of the country, UAE is also trusted when it comes to the safety of their overseas workers. UAE offers a variety of careers for people looking to work overseas, from call centre agents, healthcare staff, and culinary employees, to engineers, IT staff, and domestic workers.
7. Japan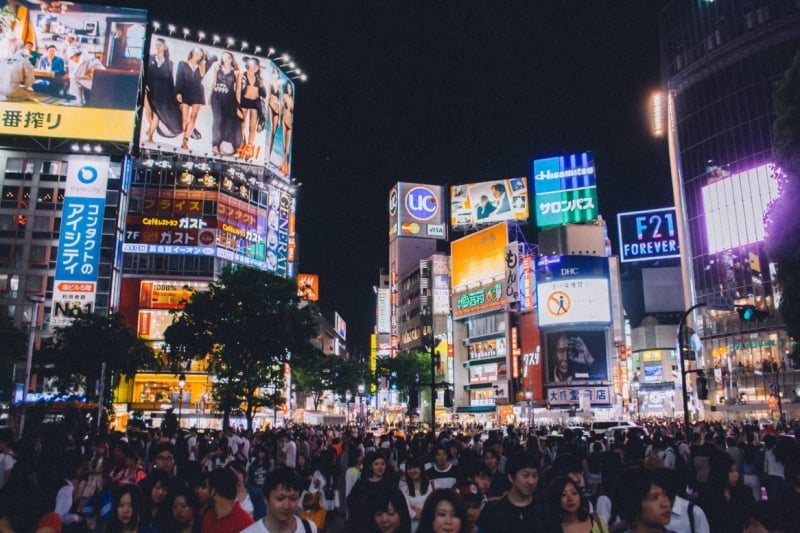 Several Filipinos dream of living in Japan, which is currently known as one of the safest countries to live in in the world. The Land of the Rising Sun models discipline and innovation, and both its traditional and pop cultures have become among the most prominent in the world. Not to mention Japanese food is also widely sought-after by Filipinos. Could you just count how many restaurants nowadays serve sushi, ramen, and matcha-flavoured items? Travel to Japan and you'll get to enjoy all these with some cherry blossom trees and maybe a hint of Mount Fuji on the side.
Even when Japan isn't as economically competitive for overseas workers as other countries, the safety and cleanliness of the country have drawn many Filipinos to migrate there. In fact, with around 114,611 OFWs, Filipinos rank third in Japan's foreign labour list. While Japan has maintained strict rules for overseas workers for the past years, their government has decided to revise their immigration law to accept more workers in the healthcare sector.
8. Taiwan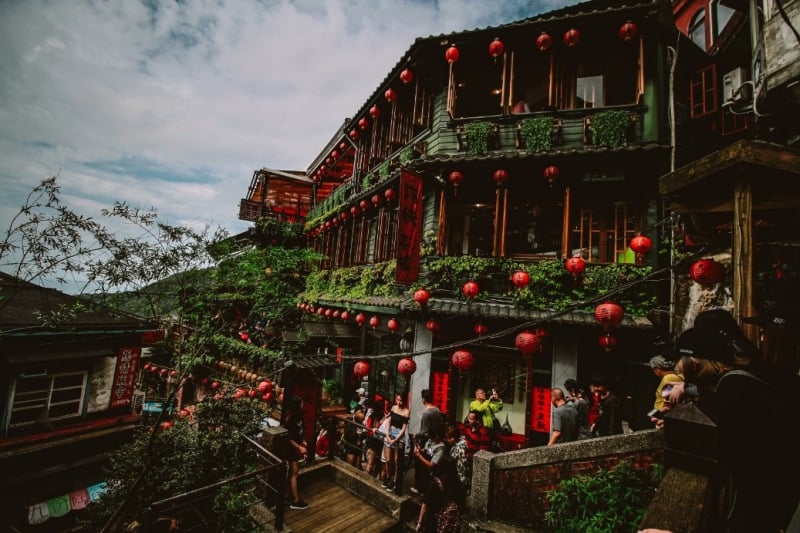 Want to immerse in an exciting culture? Taiwan is "Asia's hidden experience capital," and more and more foreigners are realising that through the years. Surely, you've heard of the soaring Taipei tower, but a number of people are also loving Taiwan's Love River in Kaohsiung and the Fengjia Night Market in Taichung.
Another country that boasts of financial security and warm welcomes, Taiwan's OFW population is racing against the top OFW-dense Asian countries. There were about 88,882 OFWs in the country last year, many of whom report to have plans of retiring there. Most Filipinos are hired in Taiwan to work as production and machine operators, factory workers, and caretakers. If you're worried about working away from your loved ones, you don't need to worry about leaving your family behind either. Taiwan is super accessible for Filipinos now that it's one of the few foreign countries that don't require a Visa.
Also read: Why Taiwan Should Be Added In Every Filipino Traveller's Bucket List
9. South Korea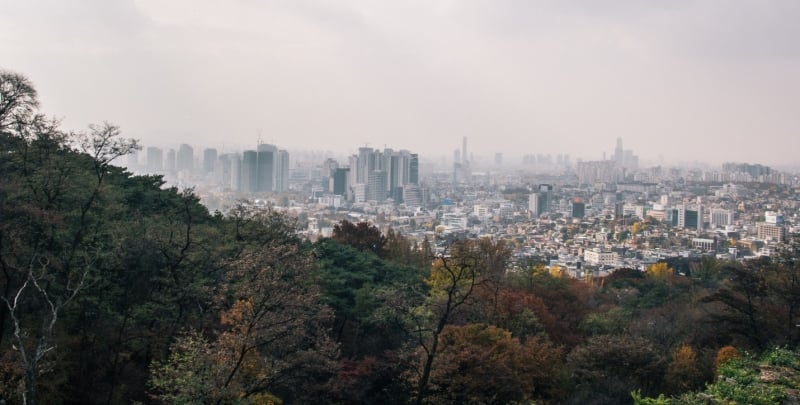 The Korean fever has hit the Philippines deeply enough that most of us know at least one hardcore fan of Korea. But besides samgyeopsal, K-pop and K-dramas, the country is also a go-to place for both travel and work. Here, you will find numerous tourist destinations like the iconic N Seoul Tower skyscraper and the famous Jeju Island which will make you think that South Korea's charm unquestionable deserves a finger heart.
As its economy relies heavily on exports, overseas workers mostly work in the textile, automobiles, and electronics industries. The salary isn't too bad either, as overseas workers there have reported that they have a high rate of disposable income from working in the country. Aside from workers in high-tech industries, singers, performers, and English teachers from the Philippines can also apply for jobs in South Korea.
10. United Kingdom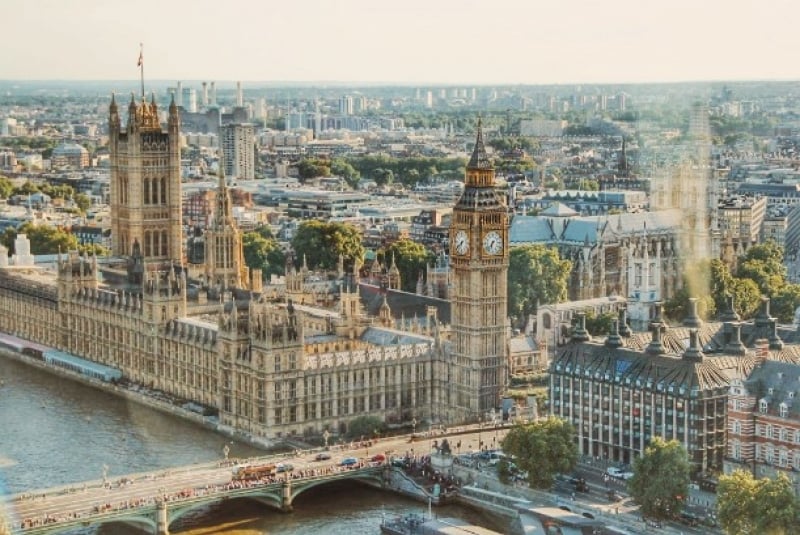 Filipinos can taste the richness of the British culture when working in the United Kingdom. The country is well-known to first-time overseas workers as it offers various job opportunities as well as high possibilities for career advancements. Home to famous tourist destinations like London, where architectural attractions like the Big Ben and the Buckingham Palace are erected, and Scotland, renowned for the Edinburgh Castle and the Loch Ness Lake, the UK will definitely provide you with a leisurely stay in both its cities and its towns.
Top jobs for Filipinos in the UK are nurses and caregivers, construction managers, engineers, doctors, and teachers, among others.
Also read: How To Travel Long-Term Without Sacrificing Your Job
Aside from these ten countries, there are a lot more places you can migrate to, to both work in and enjoy. I haven't even mentioned the job opportunities present in Malaysia, the United States, and Italy. With proper guidance from the POEA, you should be able to reach your dream destinations smoothly and securely. For a more updated and country-specific list of job opportunities, head over to their website. There's certainly no place like home, so the least you can do if you're planning to work abroad is to make sure that you find the second-best place for you to live in and explore.