As Mother's Day draws nearer (it's on 10 May 2020, FYI!), you might be wondering about how to celebrate this occasion during the quarantine. Unlike previous years, you won't be able to treat your mom for dinner at a restaurant and take her shopping anymore. 
Thankfully, we have a few ideas to keep your mom happy on Mother's Day! From mixing quarantini drinks to pampering your mom with a massage, here are sweet homemade presents and crafty DIY gifts to make her feel special. 
1. Serve her breakfast in bed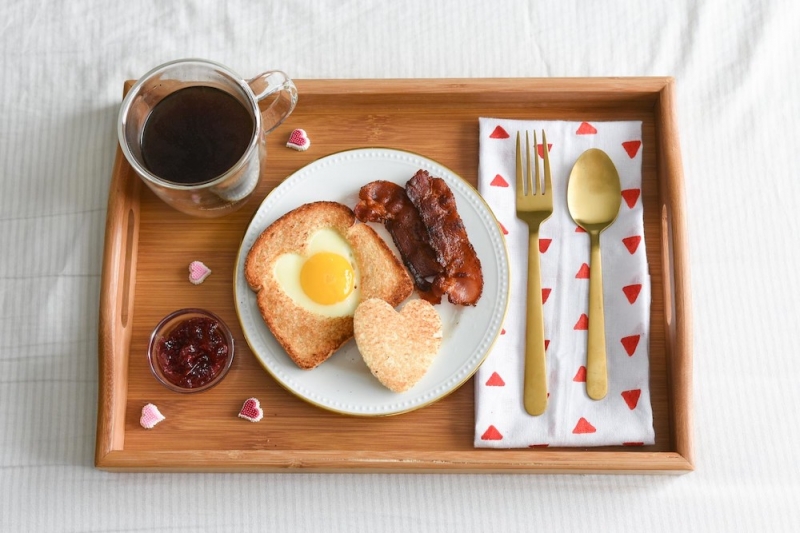 Breakfast in bed is the perfect way to start the morning! Your mother has probably cooked many delicious meals for you in the past, which means that now is the time to return the favour! Luckily, there are plenty of homemade recipes that you can choose from. From whipping up banana bread to surprising your mom with French toast in bed, these comfort food recipes taste as yummy as they look! No need to become a master chef overnight — a dash of love is more than enough! 
2. Send her a Mother's Day bouquet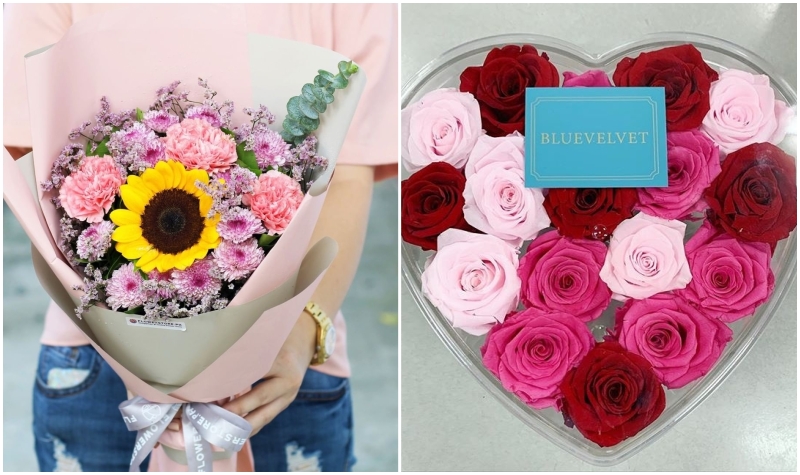 For a heartwarming gift on Mother's Day, let your mom's favourite blooms do the talking for you! Retailers like Designer Blooms, The Glass House Flowers, Fig & Vine, Blooms By Agi, Bluevelvet, Fiora Manila, Te Amo Floristeria Manila, and Flowerstore.ph will eagerly deliver fresh flowers and gorgeous bouquets to selected locations around Metro Manila. Among their floral arrangements are roses, sunflowers, lilies, orchids, and more. All you have to do is place your order on their official Instagram pages! 
Alternatively, you can go for a DIY approach by making your own bouquet out of paper flowers! This handmade gift will let your mom know that she's worth the effort. 
3. Treat her to cake and desserts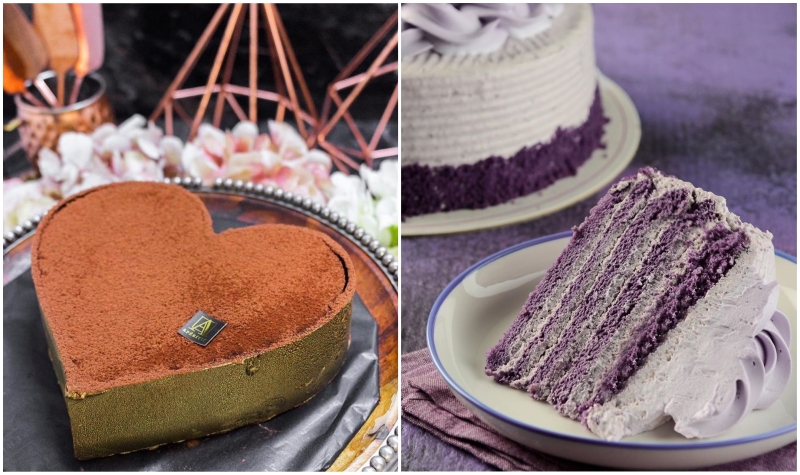 What's a holiday celebration without cake? Good news for anyone scrambling for ideas on Mother's Day: You can request for baked goods to be delivered to your home! From gooey cookies to decadent pastries, scrumptious baked goods from local shops will definitely tickle your mom's sweet tooth. But of course, if you have the patience to bake a whole cake for her, that's even better! 
Also read: Craving Cookies and Bread? These 25 Shops Have Got You Covered! 
4. Throw a themed party for your K-drama loving mom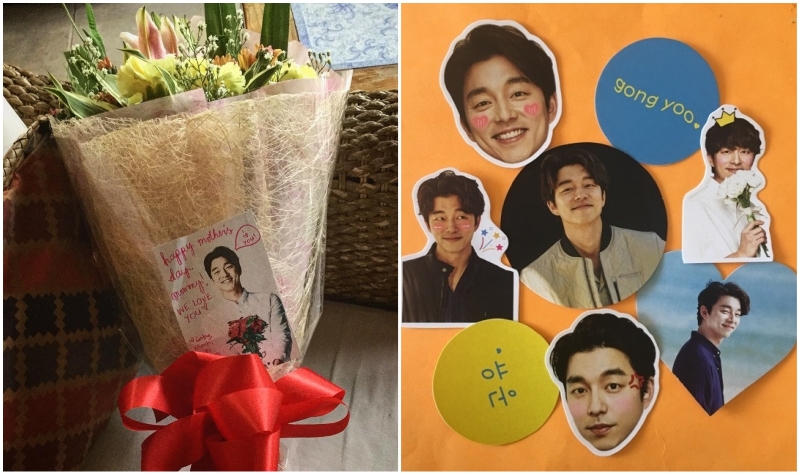 Running low on party decorations this year? No problem! Surprise your K-drama-loving mom with a fan-themed gathering over her favourite Korean oppa! Since holiday items can be quite hard to come by these days, you can simply print out photos of her leading man and create a charming fan shrine for her using the arts and crafts you have at home. Feel free to order stickers, calendars, pillows, and other themed merchandise as well! 
Whether it's Park Seo Joon or Hyun Bin she loves, you can relive the magic of your mom's series by watching the most kilig-worthy episodes or playing the OST all night long. 
Also read: 7 Emotional Stages of Watching a K-Drama Series While Quarantined
5. Make her a quarantini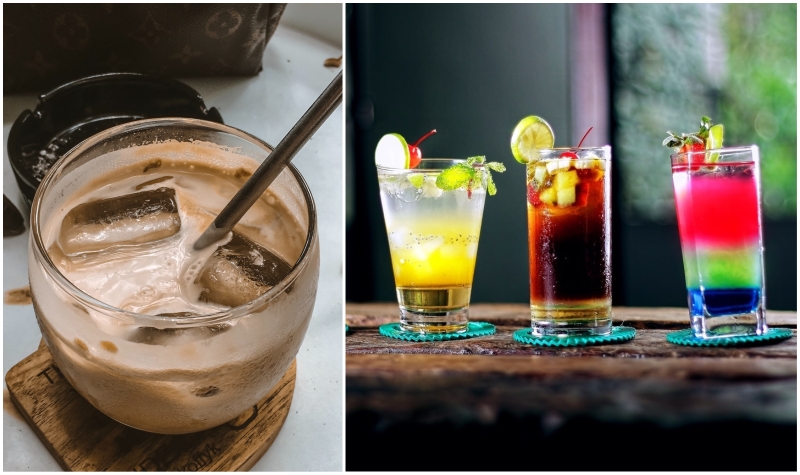 For a real night to remember, shake up your Mother's Day plans at home with delicious mixed drinks — or, as we like to call it, a quarantini! Plenty of moms love fruity cocktails and sangria, but the drinks don't necessarily have to be alcoholic this time. Throw together whatever you can find in your fridge at the moment, or use espresso beans to line up coffee shots for the entire family. Even with the liquor ban, you can still keep the party going until the next morning! 
6. Serenade your mom with her favourite song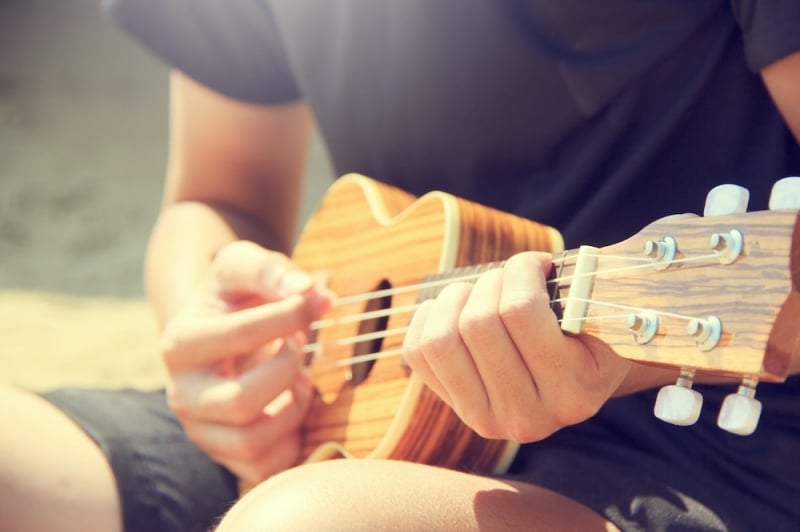 Sing your heart out to make your mom feel appreciated and loved on Mother's Day! And if you have siblings, why not get the band together and perform your mom's favourite tunes? Play instruments and entertain her with the throwback hits of the decade, or turn it into an all-out karaoke session at home!
7. Have a skincare day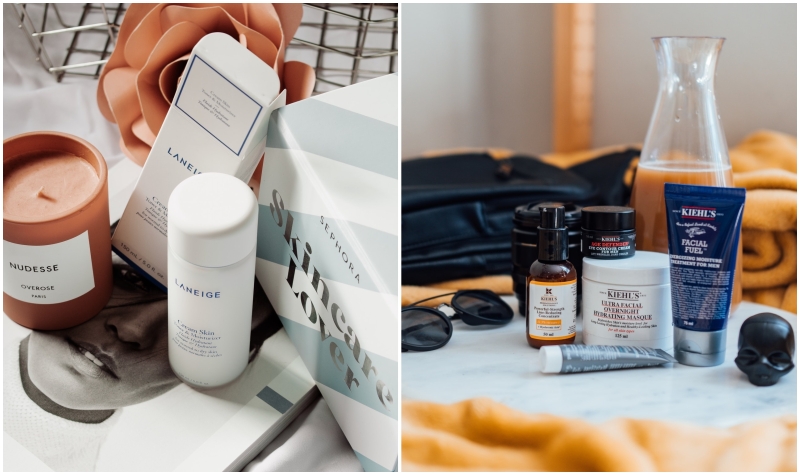 One way to honour the greatest woman in your life is to spoil her with wellness and beauty products! Keep your mom's complexion fresh and glowing with sheet masks, moisturisers, body scrubs, facial wash, toners, exfoliators, and other skincare essentials. While you're at it, why not turn it into an all-out beauty day, too? Enjoy a hair colouring session together (if she's up for it), put on sheet masks or mud masks, and treat her to spa-like comfort by giving her a manicure or pedicure. Before the day ends, don't forget to tell your mom how young and radiant she looks! 
Also read: Japanese Vs Korean Skincare — Which One Should You Try? 
8. Pamper her with a massage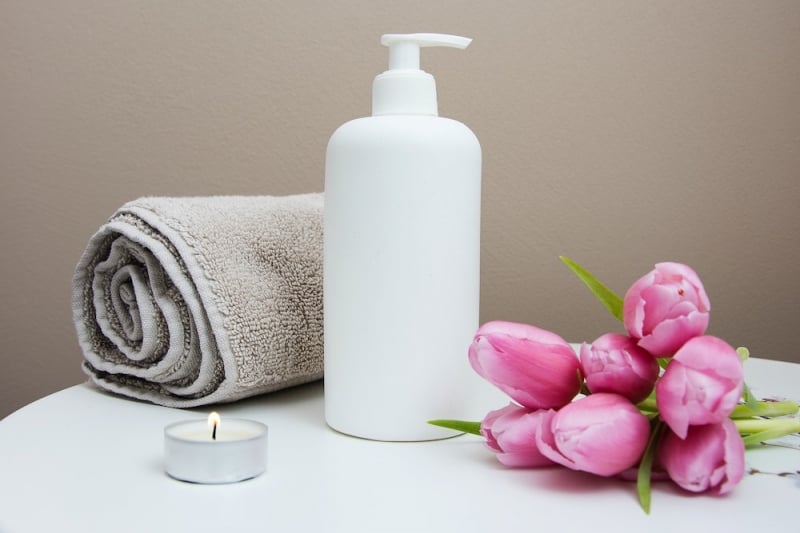 Give your mom the royal treatment by volunteering to be her personal masseuse! All you need is a gentle and loving touch. Apply pressure to your mom's back and shoulders and move your thumbs in circles to relax her tight muscles. Here's another idea she might appreciate: Soothe her tired and aching feet with a hot bath for some extra TLC! 
9. Help her relax with scented candles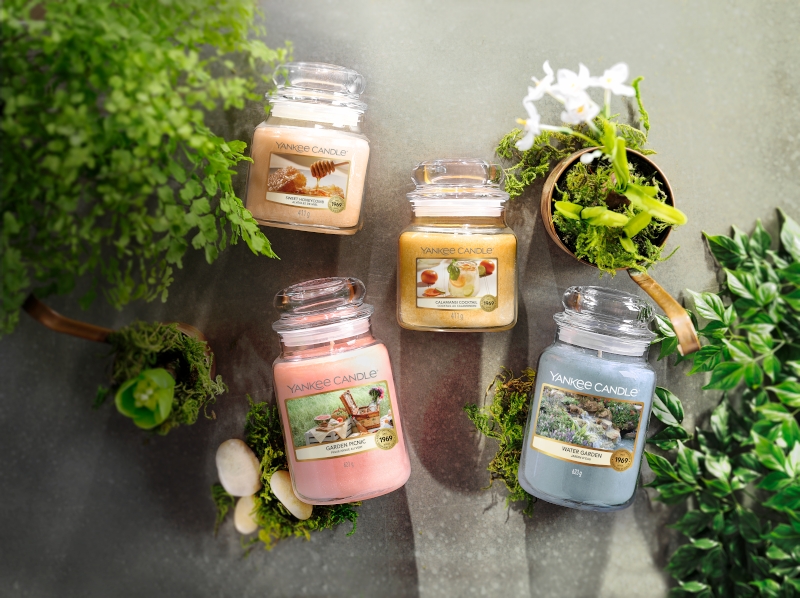 If you can't give your mom the gift of a clean house, appease her with a sweet-smelling one instead! Turn your home into a relaxing environment by lighting a scented candle or essential oil diffuser. Be it lavender or jasmine, opt for your mom's preferred fragrance to brighten her day. 
10. Surprise her with a customised gift box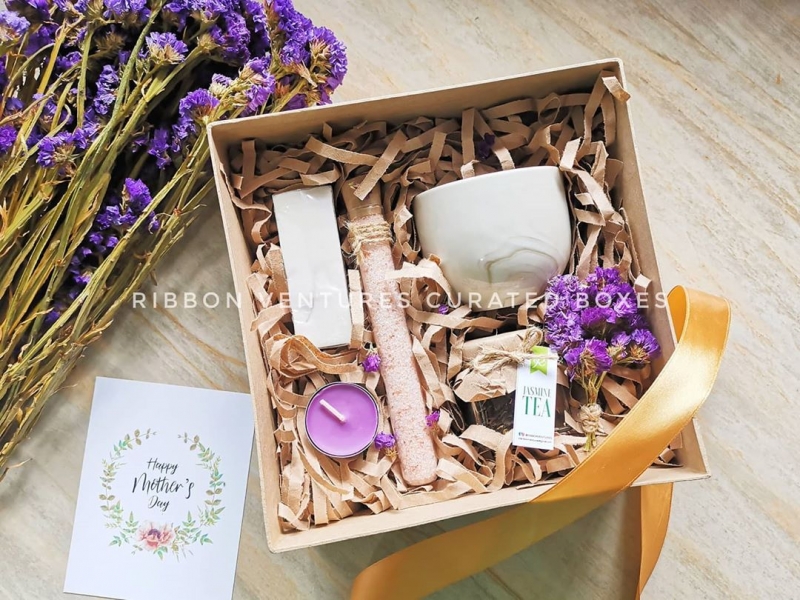 Why stick with one gift when you can have four or five? Just in case you're running out of time for Mother's Day, there's a way you can show your gratitude without losing points on the presentation! 
Take your pick from thoughtfully curated gift boxes by Ribbon Ventures Curated Boxes. Inside, you'll find bath bombs, scented soap, body lotion, lavender-scented candles, tea sets, and all sorts of products for your mom's needs. Not only are these care packages lovingly wrapped into one glorious present, but they also won't break the bank! 
11. Binge-watch movies together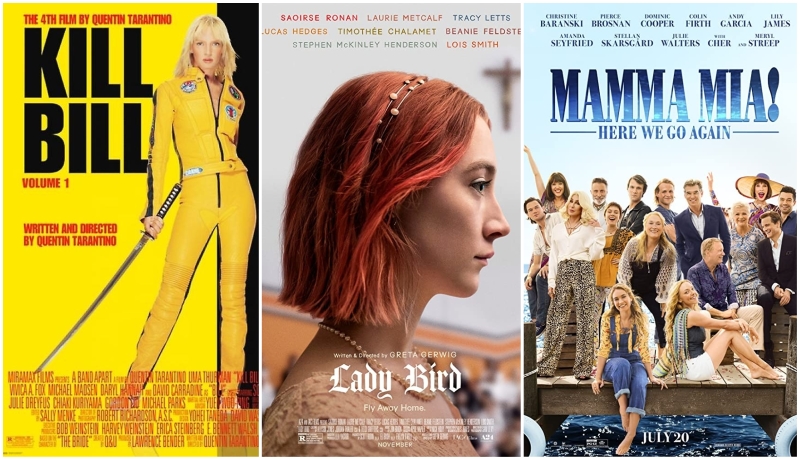 Level up your family bonding time with movies that happen to star equally kickass leading ladies! From action flicks with femme fatales to touching family dramas that will make you ugly-cry, you can settle in for a cosy, entertaining night with mother dearest. Here are our personal picks for your movie date: Kill Bill, Freaky Friday, The Parent Trap, Little Miss Sunshine, Brave, Juno, Lady Bird, The Sound of Music, and Mamma Mia! Here We Go Again. 
Also read: 10 Streaming Sites for Your Next Binge-Watching Session
12. Write a letter from the heart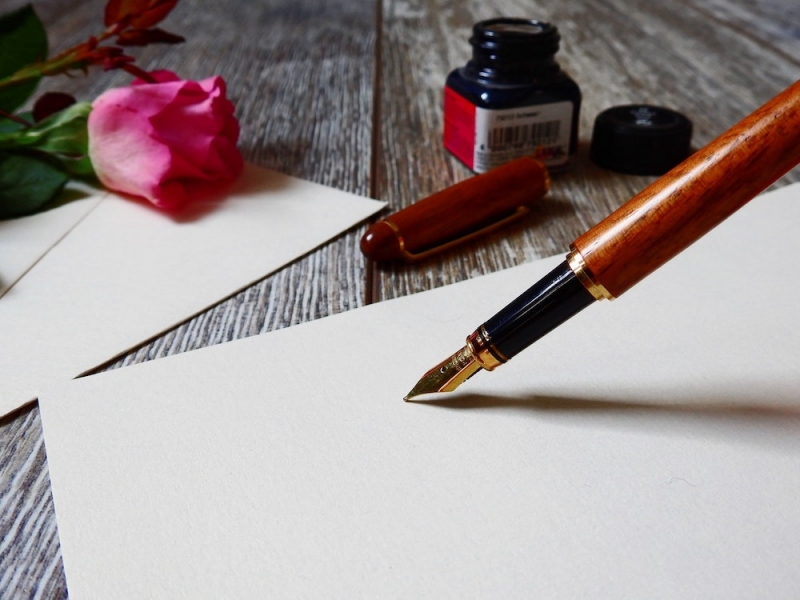 No more ideas for Mother's Day? You can always write her a sweet letter that expresses how much you love and appreciate her. Kind words can go a long way. Thank your mom for being your biggest supporter, for raising you and holding the entire family together. 
Often, the best gifts are personal ones. A message that comes straight from the heart will leave a smile on her face. She might even cry a little, but don't worry, those are tears of joy! 
Also read: 10 Things You Can Do in the Philippines for Your Mom on Mother's Day 
Along with these gift ideas for Mother's Day, be sure to dedicate quality time and meaningful acts of service for the person who brought you into this world. Don't forget to hug your mom tightly and shower her with all the affection and praise she deserves! 
---
Featured image credit: Flowerstore.ph | Instagram; Shari's Berries | Flickr.