When it comes to unique themed cafes, the Queen City of the South is not to be left behind. Manila may be home to many new and hip places that bring your cafe experience up a notch but Cebu also seems to be catching up. Just check out this list of awesome unique themed cafes in Metro Cebu!
Also read: 10 Unique Themed Cafes in Metro Manila Worth Checking Out
1. Amidala Cafe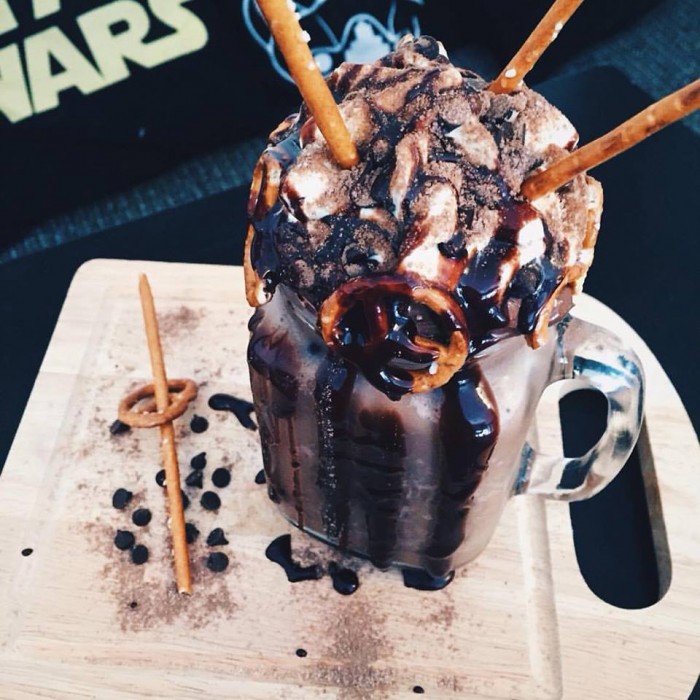 Image credit: Amidala Cafe
Rejoice, Star Wars fans! Amidala Cafe is the first Star Wars themed cafe in the entire country. But, beyond all the awesome Star Wars memorabilia surrounding you, you get to enjoy a variety of milkshakes that are sure to satisfy your tastebuds. Among their bestsellers include the Wookies Milkshake, Force Choke and the Choco Carameleia.
Address: Maria Christina Arcade, Yap St.,  Cebu City
2. Cafe Racer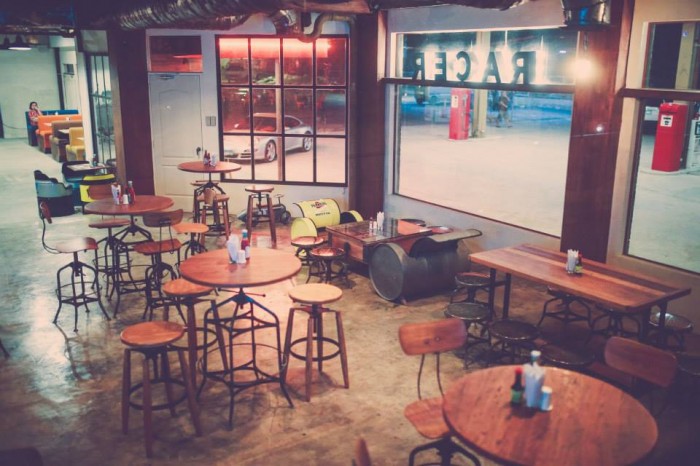 Image credit: Cafe Racer
Dudes! Cafes are not just for the corporate and conyo people because here is finally a place that is just right for your masculinity. Cafe Racer is surrounded by all things motorcycles, cars and other awesome toys for the big boys. We love the industrial look inside and, when you happen to drop by, don't forget to get a taste of their bestselling Chori Burger!
Address: Ouano Ave, Nra, Mandaue City
3. Sprockets Coffee + Milk Tea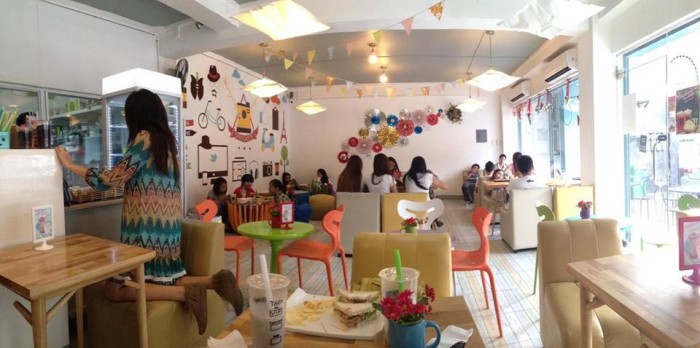 Image credit: Sprockets Coffee + Milk Tea Cafe
Located near a popular university in Cebu (where the owner was also an alumna of), Sprockets Cafe was established as a place for creatives to meet up and converge their ideas. The cafe's walls exhibit the owner's love for cameras and photography and they also hold creative workshops from time to time. The place serves a mean dish of buffalo wings and are famous for Wintermelon tea.
Address: Nasipit, Talamban, Cebu City
4. Vault Board Game Cafe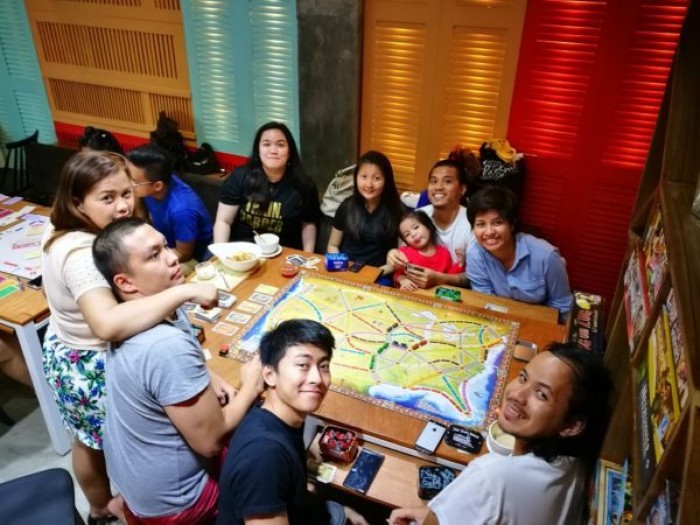 Image credit: Hey, Miss Adventures!
Board game nerds in Cebu — you can finally leave other customers in peace because you can go and play board games all you want with your entire barkada without worrying about being too noisy!
Address: The Greenery, Mabolo, Cebu City
5. Abaseria Cafe and Deli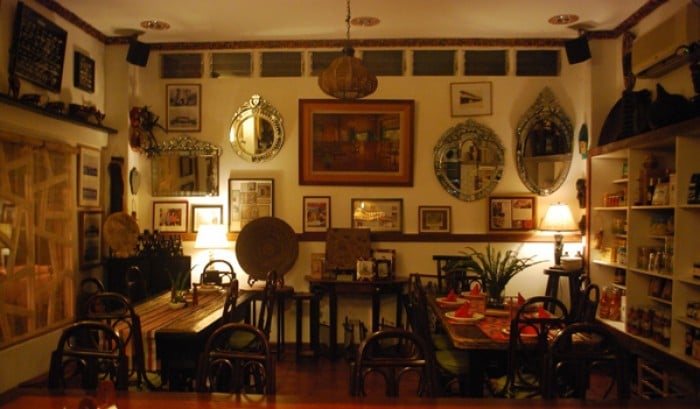 Image credit: Abaseria Cafe and Deli
Among all cafes included in this list, Abaseria provides among the most authentic Filipino experiences of all. They serve coffee in a rustic mug that will definitely take you back in time and the entire place is filled up with walls of native Pinoy items that you can buy as a souvenir.
Address: Gen. Lim St., Cebu City
6. Crate Cafe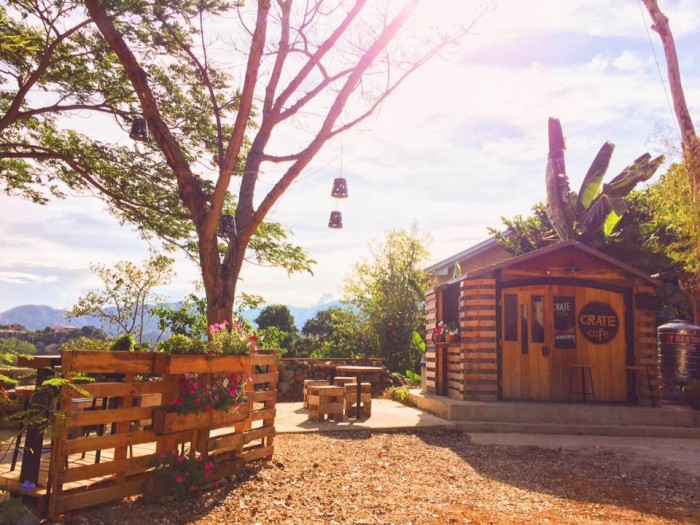 Image credit: Crate Cafe
Crate Cafe is named so because the cafe is made from crates. But what really sets if off from other cafes around the city is that it is located on a mountain, so it has among the most breathtaking views of all cafes in this list.
Address: Cebu Transcentral Highway, Cebu City
Also read: 10 Cafes in the Philippines with the Most Picturesque Views
7. Kawaii Cafe
Image credit: Kawaii Cafe
Most cafes that have sprouted around Metro Cebu are mostly Korean-inspired. Kawaii Cafe is the first Japanese cafe and, aside from serving mouthwatering drinks and desserts, it also lets you finally fulfill your dream of wearing a Japanese kimono! Yes, you can even do cosplay and have a photoshoot there.
Address: P. del Rosario St., Cebu City
8. Politics Cafe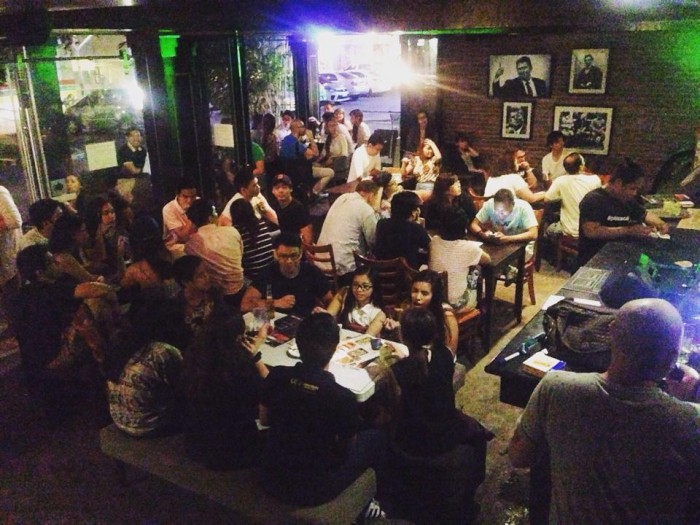 Image credit: Politics Cafe
Politics Cafe may look more like a sophisticated place where the much older people hang out (it being a wine bar) but come Thursday, it transforms itself into the hippest place where a lot of yuppies hang out. The cafe holds trivia nights weekly where the winners can receive a variety of prizes including…what else…alcoholic drinks!
Address: Unit #6, Escario Central Mall, Escario St, Cebu City
9. Cat Cafe Philippines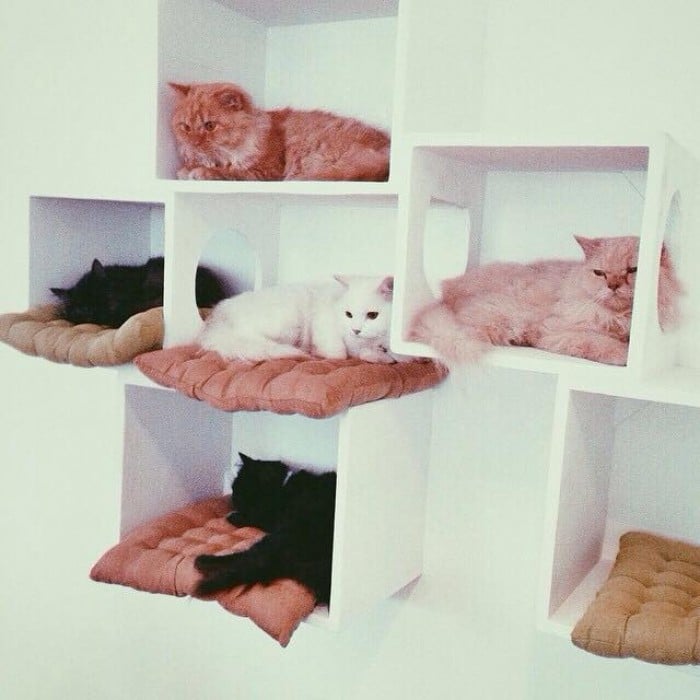 Image credit: Cat Cafe Philippines
Ahh…for the cat ladies and gents, this is the place for you. Cat Cafe started out in a rather secret spot somewhere in Guadalupe but it has been undergoing upgrades and moving to a brand new location at SM Seaside City Cebu. It has all sorts of obstacles and scratch posts that kitties will love.
Address: SM Seaside City Cebu
10. Loveydoggy Dog Cafe
Loveydoggy is the first dog cafe in Metro Cebu and it just recently opened to cater to doggies and their owners who just want to relax and enjoy a cup of coffee. We love the cute pastel interiors of the place but we mostly love that we can just bring our pooches inside.
Address: Banilad Road, Banilad, Cebu City
11. Adventure Cafe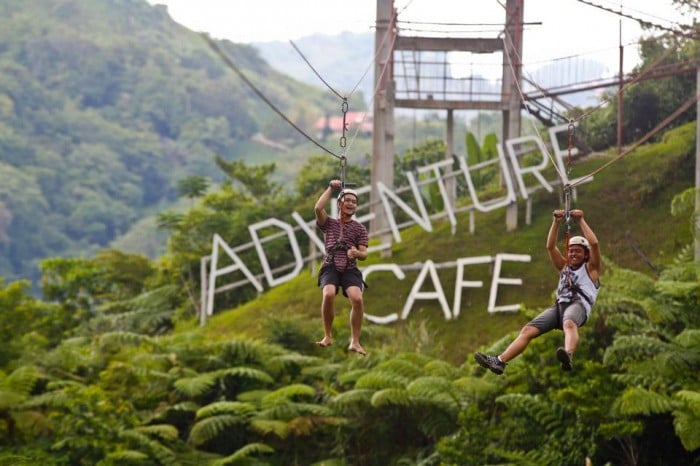 Image credit: Adventure Cafe
This cafe is no ordinary one. If the coffee is not enough to make you nervous, why not try out their various activities such as zip lining, wall climbing and caving. They also offer a waterfalls adventure as well as a stress wall where you can just throw plates to a wall full of things that frustrate people. Now that's adventure!
Address: Cebu Transcentral Highway, Balamban
12. Study Cafe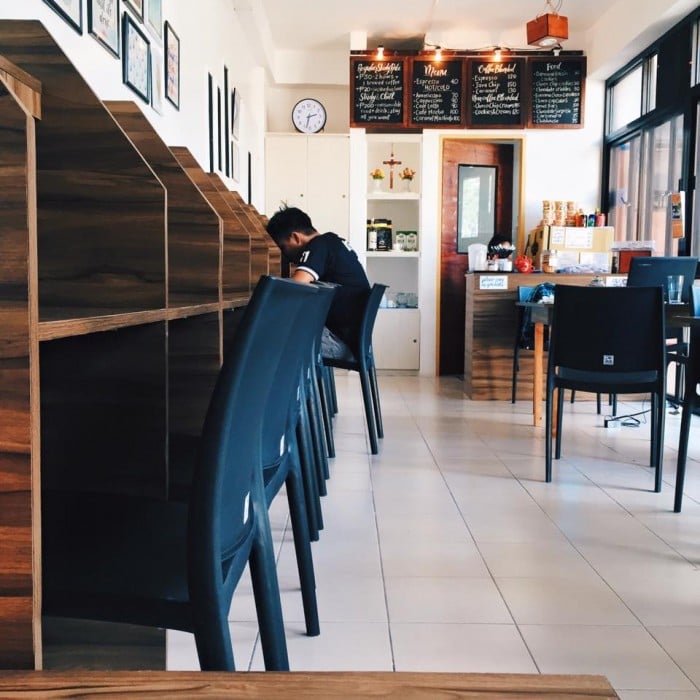 Image credit: Study Cafe
Study Cafe is basically like an upgraded library only that it is more lenient when it comes to noise and that it serves great coffee and food, too. Aside from the usual tables and chairs, they also have individual cubicles so you can have all the space all to yourself. Study your heart out and ace that exam!
Address: GF New Residencia Bldg, F. Ramos St., Cebu City
13. Terrazas de Flores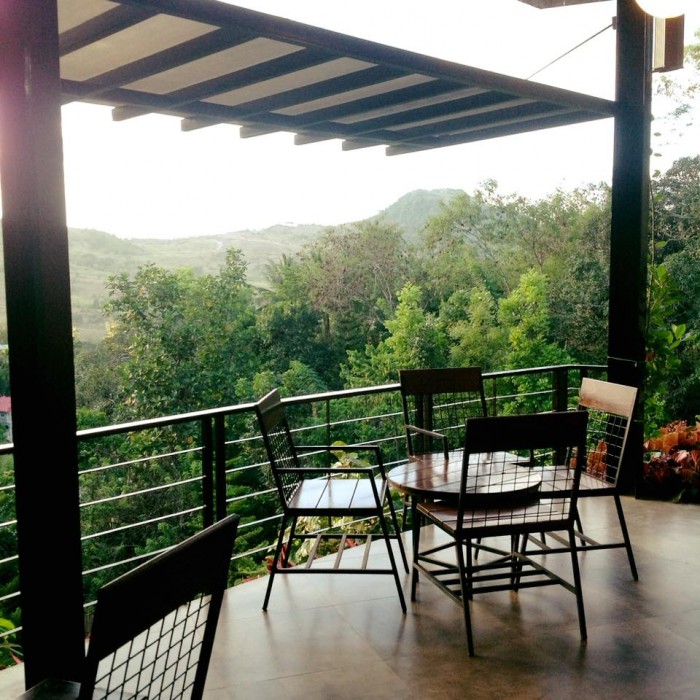 Image credit: Terrazas de Flores
Most cafes seem to be confined within a building but what if you can enjoy the sight of beautiful flowers in between sips? If you can't enjoy your tea in an English garden, might as well do it here.
Address: Cebu Transcentral Highway, Malubog, Cebu City
Also read: Unique Gardens Around Asia
Cafes are no longer just the place where sophisticated businessmen meet up with their clients and colleagues. Now, you can visit these places and do more than  just take a sip of your favourite coffee or a bite of your favourite dessert.