Sunny or rainy — the only two seasons in the Philippines. Let's face it, sometimes, we ought to experience a different setting, a different feel. Spring is one of the most sought-after seasons because it's probably the most comfortable. Not warm, not cold; two things Filipinos would love! And the best part? Travelling to these spring destinations are made easier because they are VISA-FREE! You're welcome.
Also read: Filipinos Can Experience Snow at These 10 Countries Without a Visa
1. Vietnam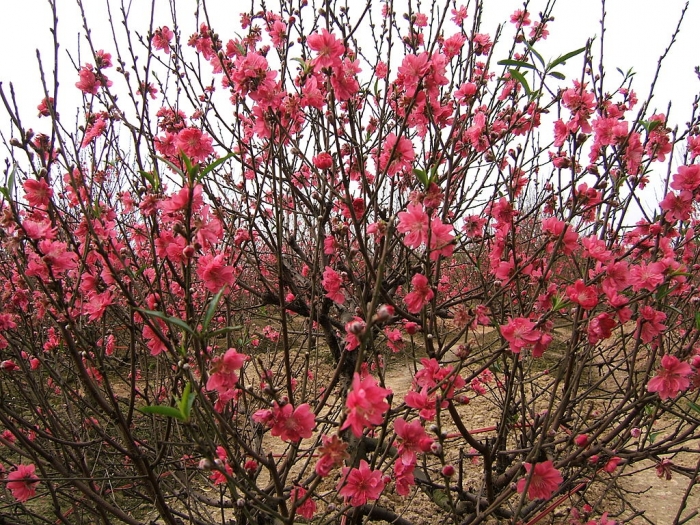 Vietnam is the only country in Southeast Asia where you can experience spring or all four seasons for that matter. Perhaps the best place to visit for spring is Hanoi. Although the weather is warmer than in other countries, you get to enjoy the Nhat Tan peach-blossoms, a famous flower in Hanoi.
Spring Season: February to April
2. Hong Kong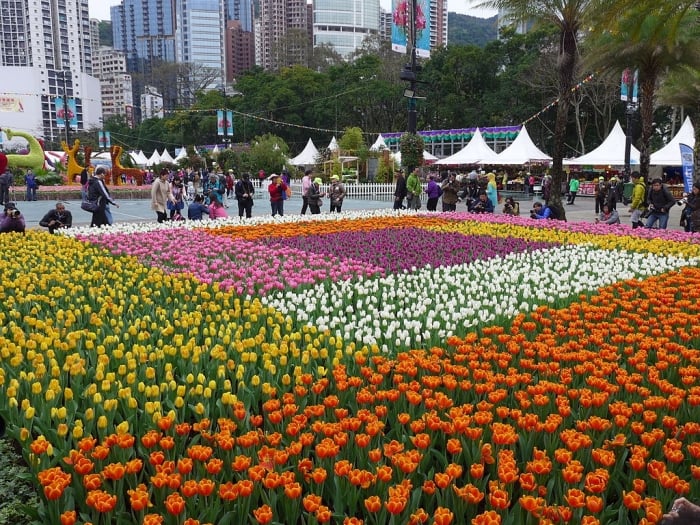 The Hong Kong Flower Show is held every spring season at Victoria Park. During this yearly event, you can literally see a bed of roses and enjoy other activities such as workshops, exhibit competitions, and cultural performances, among others. This 2018, the Hong Kong Flower Show will run from March 16 to 25.
Spring Season: March to May
3. Jeju Island, South Korea
Who ever said you can't go to Korea without a visa? If you haven't already heard, you can kiss Korean soil over at Jeju Island. Don't miss the yellow rapeseed flowers at Seongsan Ilchubong peak or rich red azaleas at the island's highest peak Mt. Halla. For your reference, read this guide on how Filipinos can enter Korea without a tourist visa.
Spring Season: March to May
4. Mongolia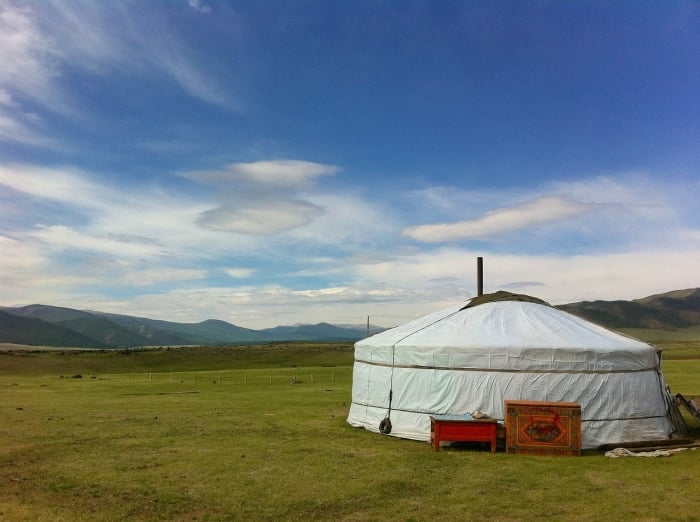 The weather in the Land of the Blue Sky is a bit unpredictable during the spring season, and you might experience rain, too. Visit the country's many national parks, try camel trekking or immerse in legit nomadic life to understand more about Mongolian culture.
Spring Season: March to May
Also read: 15 Exotic Visa Free Countries Filipinos Might Not Know About
5. Brazil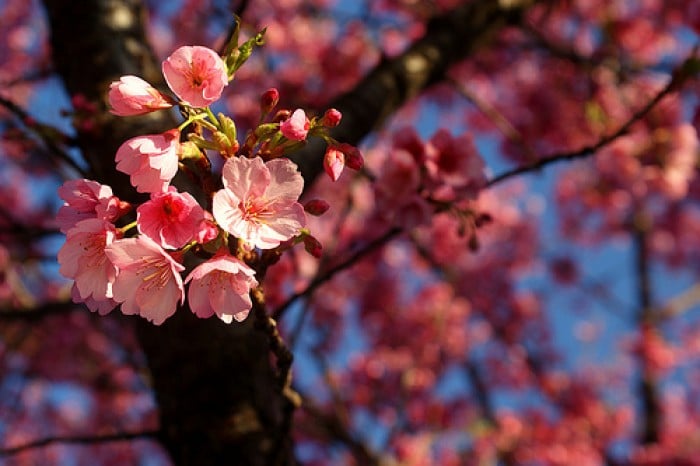 The country is known for being a good summer destination but if you want to enjoy the beach in a quiet environment and with cheaper prices, visit Brazil in spring. The weather is comfortable and not humid. And, did you know you can spot cherry blossoms in Brazil, too? Head over to Curitiba in southern Brazil to see this stunning flower spectacle.
Spring Season: September to December
Also read: 9 Cherry Blossom Destinations Beyond Japan, Korea & Taiwan
6. Morocco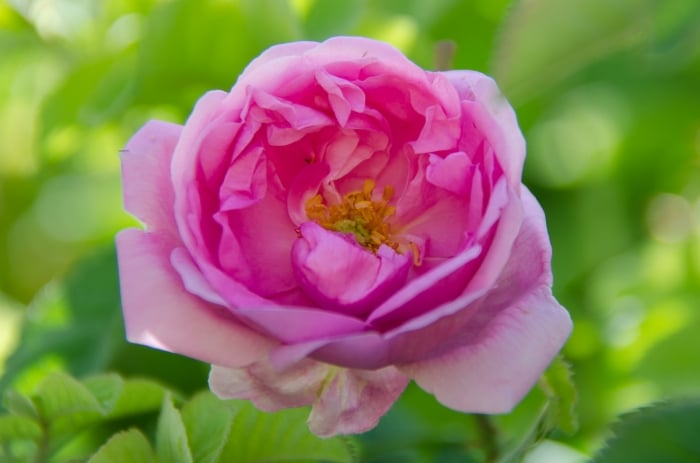 Spring in Morocco usually falls in April and May, although some flowers bloom around March. One of the most awaited spring events in the country is the rose festival in El Kelaa M'Gouna, east of the High Atlas Mountains. You will be surprised with a blanket of beautiful pink roses.
Spring Season: mid-March to May
7. Israel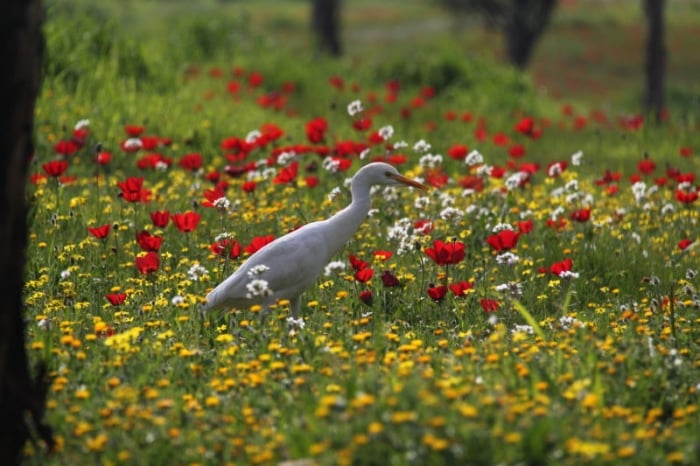 Technically, Israel only has two seasons — winter and summer. However, there's a short period from April to May which is often regarded as spring. Israel is blessed with many kinds of wildflowers. Check out the red anemones in Ruhama Forest and the lupines and irises at the Carmen Nature Reserve a.k.a. "Little Switzerland" of Israel.
Spring Season: April to May
Also read: 10 Countries with Easy Visa Access for Filipinos
Countries with special visa-free conditions
8. Hainan, China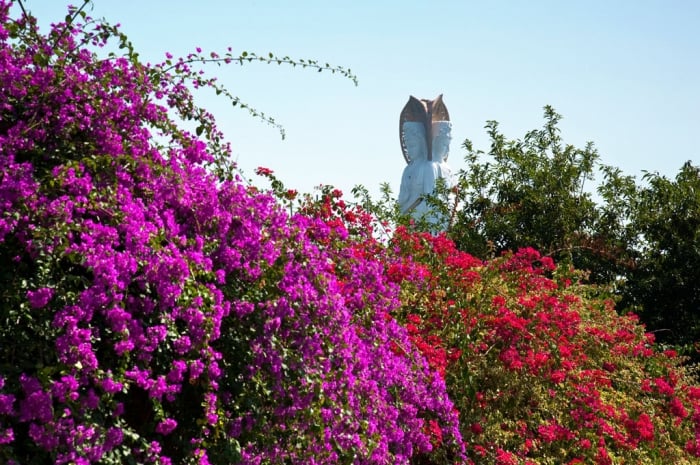 Yes, you can go to China without a visa through Hainan! Travellers who go in groups through a registered international travel agency can visit for at most 15 days. During the spring season, enjoy cycling, good beaches, comfortable weather, and of course, authentic Chinese culture.
Spring Season: March to May
9. Taiwan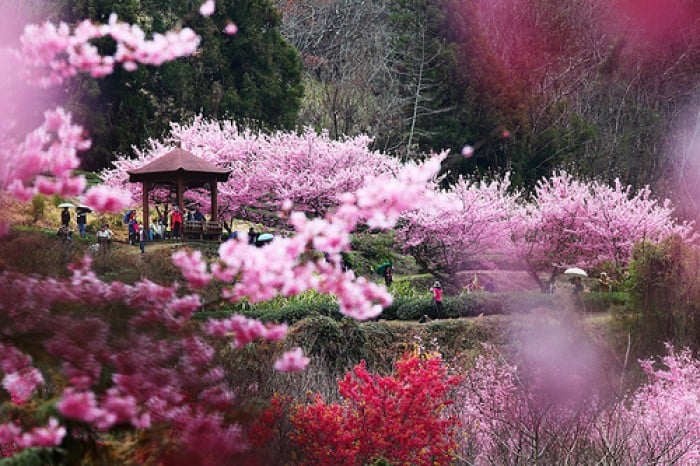 It's official – Filipinos can now enter Taiwan without a visa. If you are a fan of cherry blossoms, you will definitely enjoy spring in Taiwan. The safest time to go cherry blossom hunting is around March. Visit Alishan, Sun Moon Lake in Nantou, Yangmingshan, and many other cherry blossom spots around the country. Read the Taiwan cherry blossoms 2018 forecast to find out more.
Spring Season: March to May
Also read: Entering Taiwan Visa-Free: My Experience & Actual Process for Filipinos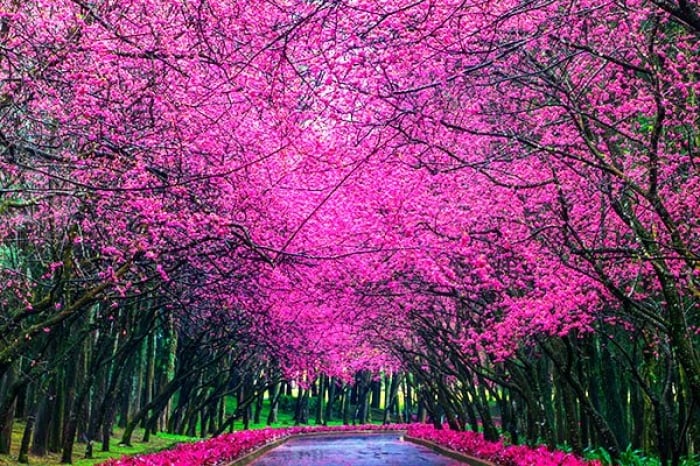 You have to experience the lovely spring season at least once in your lifetime! Now, you have no excuses. Your Philippine passport can take you far more than you know.
Also read: You'll Never Think These 13 Countries Offer Visa On Arrival for Filipinos