The scarf has been a multi-functional travel staple for a long while, simply because it's easy and fab. In fact, its versatility makes it a light packer's favourite.
Chances are, you already own a scarf in your closet — but, you probably aren't maximising it enough. Ladies (and also, some gentlemen), here are the different ways to reinvent your scarf for travel activities.
Also read: 13 Expensive Yet Fashionable Travel Pieces that Are Worth Investing In
1. As a neck scarf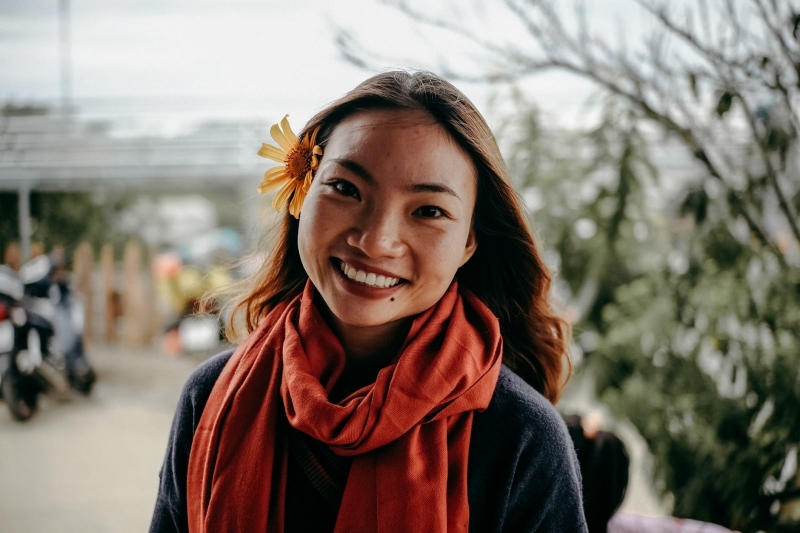 Wear it in its most basic form — draped around your neck. This instantly brings oomph to your otherwise plain outfit, and it also shields your neck from the cold. We suggest that you wear it like this at the airport so that you can save space in your luggage. Besides, the scarf will come in handy when you're dozing off on the plane.
2. As a blanket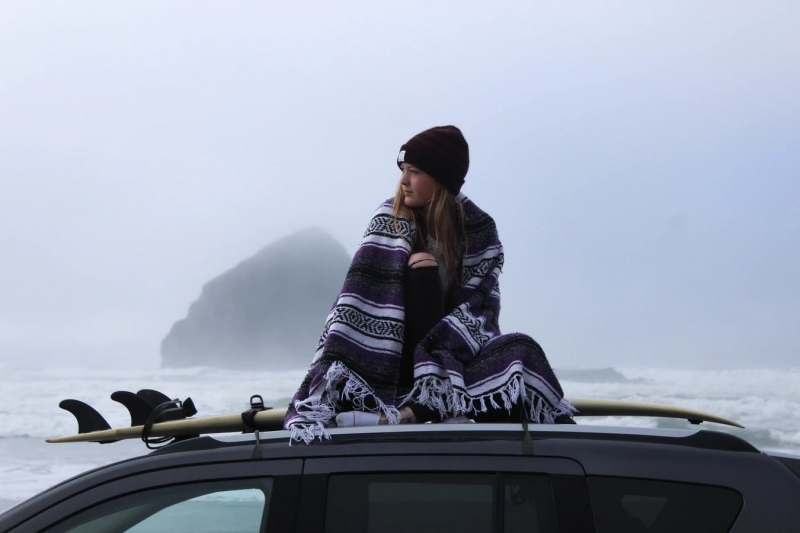 Here's an unpopular opinion: Jackets are overrated among Filipinos. Instead of sporting bulky outerwear, why not bring a multi-functional scarf for travel instead? Trust us — it's a lot cosier. If it's big enough, it will cover more body parts than a basic jacket ever could.
3. As a face mask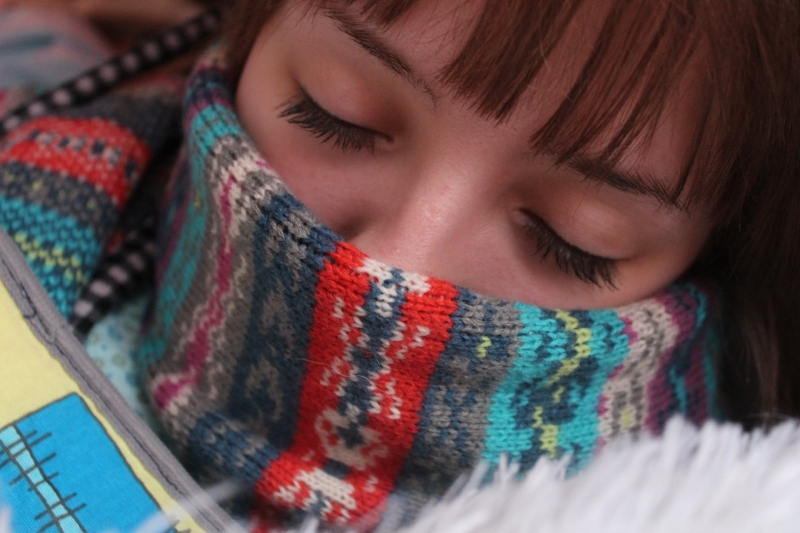 Wrap your scarf around your face, and there you have it — an instant face mask. A face mask is more important than most travellers realise. It prevents us from contracting airborne diseases, protects us from smoke pollution, and keeps our faces warm. Not to mention, it also allows us to stay cute while snoozing on a plane. No more mouths wide open and drooling with this!
4. As a hood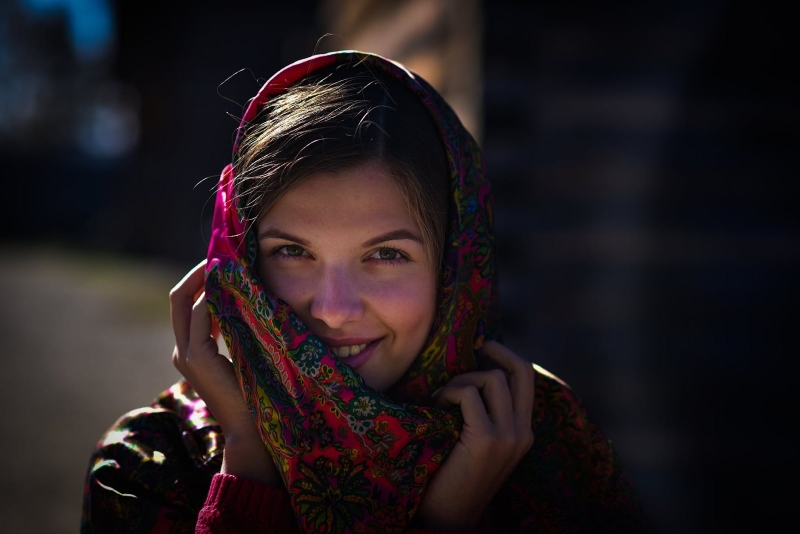 Worn as a hood, a scarf can protect your face from harsh ultraviolet rays and your head from drizzling rain. If you have a thick scarf for travel, this will keep your ears especially warm as well. Consider getting a wool scarf if you frequent cold countries.
5. As a hair accessory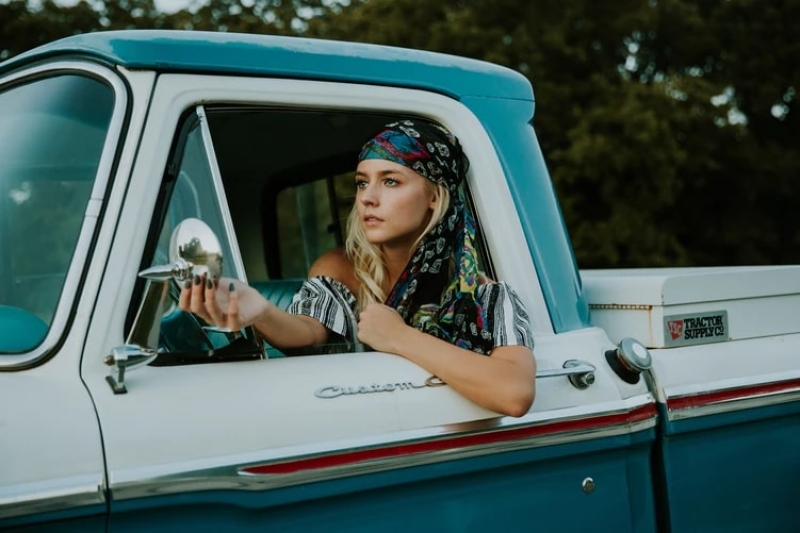 Scarves are not just all about function — they're definitely about fashion, too. Lighter scarves make great bandanas for the summer. Bad hair day? Wear your scarf as a turban. You can even simply wrap your scarf around your head, and you'll instantly look more chic. Explore your options. The possibilities are endless!
6. As a shawl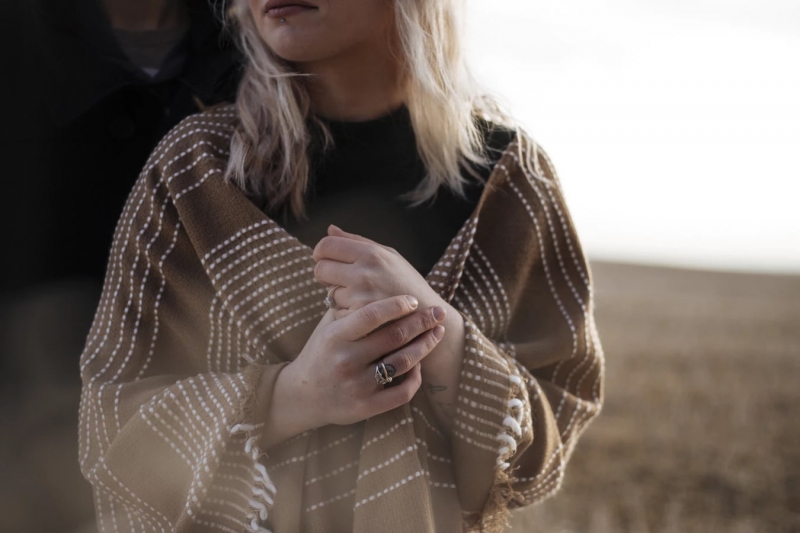 For day tours, a plain sundress is the epitome of a cute and confident traveller. Come sunset, you'll need to step up your outfit. An easy fix? Throw on your scarf around your shoulders and wear it as an evening shawl. If you want to flaunt your shoulders, simply drape the scarf around your back and through your shoulders.
7. As a bag accessory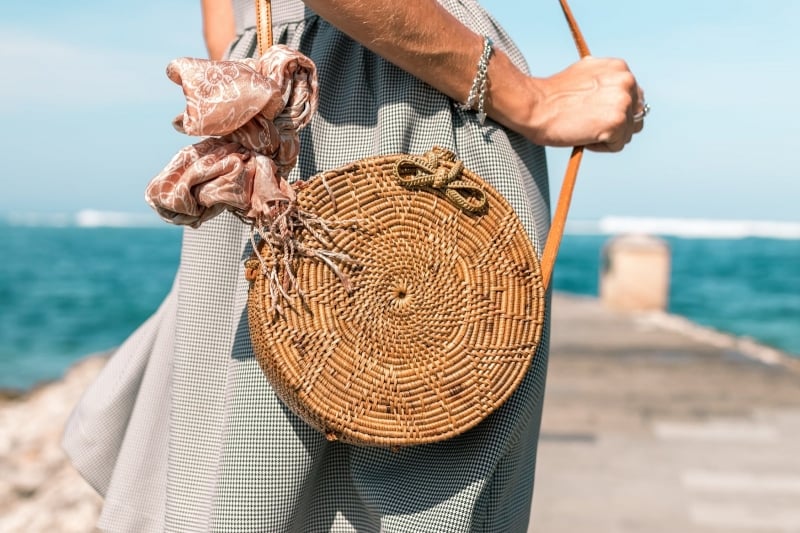 Spice up your bag by knotting your scarf around it. You can even try wrapping your scarf around the bag handle so that it's fully covered. Depending on the style of your scarf, this can elevate the look of your bag into something classic, fun, or boho-chic. Now, who needs to buy new bags if new scarves can do the trick?
8. As a hand towel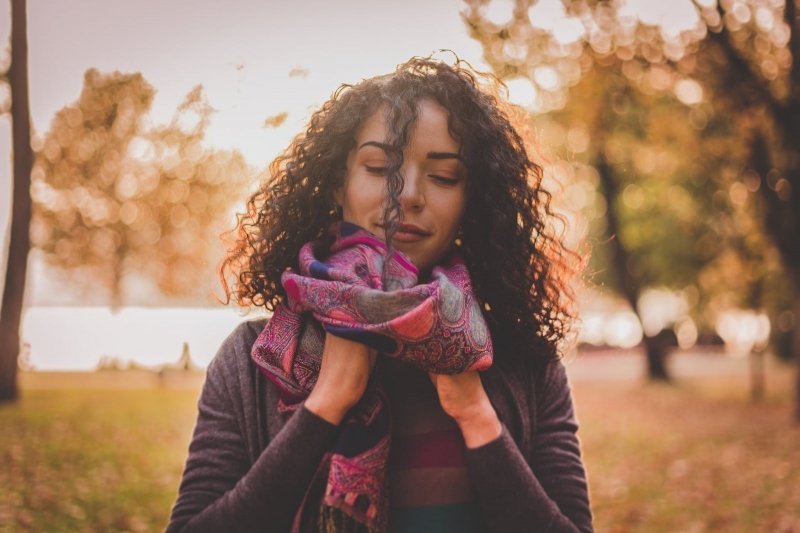 With your hands full of carry-on bags, going to the airport restroom can be challenging. No one has time to dig out their handkerchief from the deepest parts of their bag! The solution? (Some may be grossed out by this, but we're guilty as charged.) After washing your hands, dry them using your scarf.
9. As a beach cover-up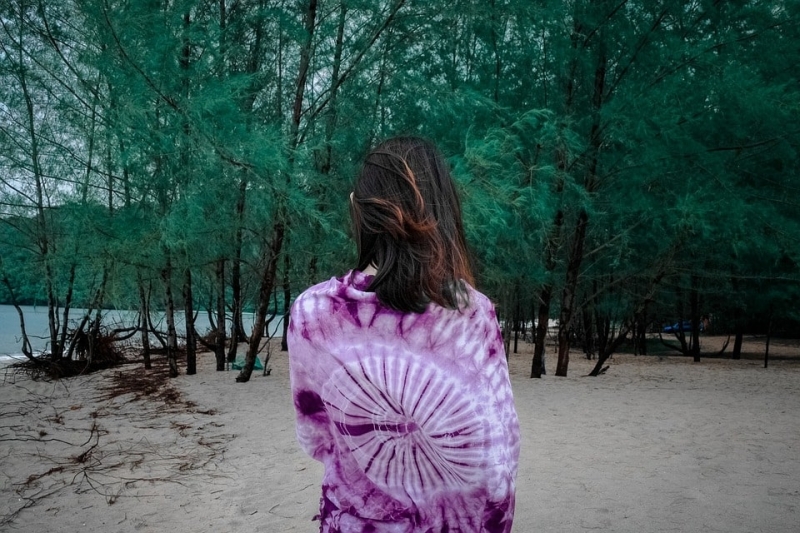 You're dripping wet from having a fun time at the beach, and you don't want to spoil any of your clothes. But, you don't want to walk around town in a bikini either. Just wrap your scarf around your waist or your collarbone — totally up to you! — and you're good to go.
10. As protection for your gadgets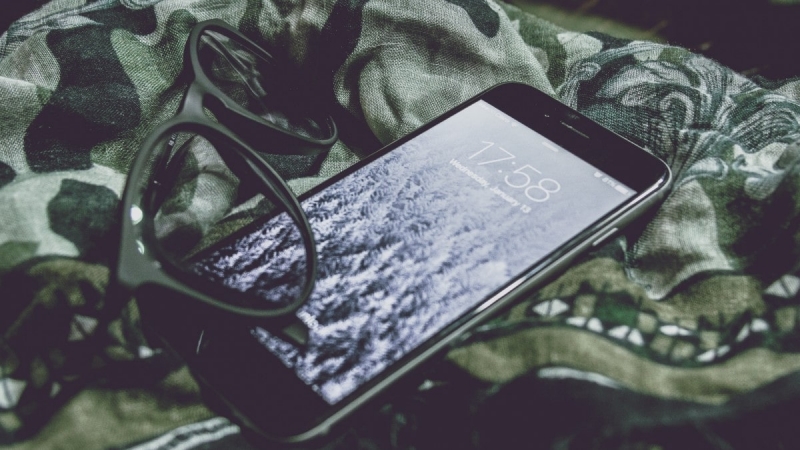 You're going island-hopping, then you realise that your phone isn't water resistant. Good thing you have your scarf with you! Protect your gadgets by wrapping them with a scarf. This way, they're less prone to scratches and malfunctions from getting wet.
Also read: 10 Comfortable Fashion Pieces to Wear while In-Flight
Every traveller falls in love with versatile items, and the scarf is one of the most versatile pieces on the planet. In fact, the items above are just a few of the numerous ways you can reinvent your scarf. Just know how to pick a scarf that suits your personality and travel lifestyle, and you're good to go!