Contributed by conqueroars
"Due to unfavourable wind condition, this flight will be diverted back to Manila", the Pilot announced after several attempts to land at Basco airport. We couldn't do anything but to pinch our cheeks in denial.
Situated in the northernmost part of the Philippines, where the Pacific Ocean meets the West Philippine Sea, Batanes is the playground of the ferocious storms and howling winds. It's not for the hasty, perhaps this is the reason why it's one of the most sought-after destinations in the country.
The next morning, we buckled up despite the bad weather in Luzon. With our fingers crossed, our aircraft finally made it and we were cheered by a cotton candy sky and the towering but shy Mt. Iraya.
Also read: 8 Reasons Why I Fell in Love With Batanes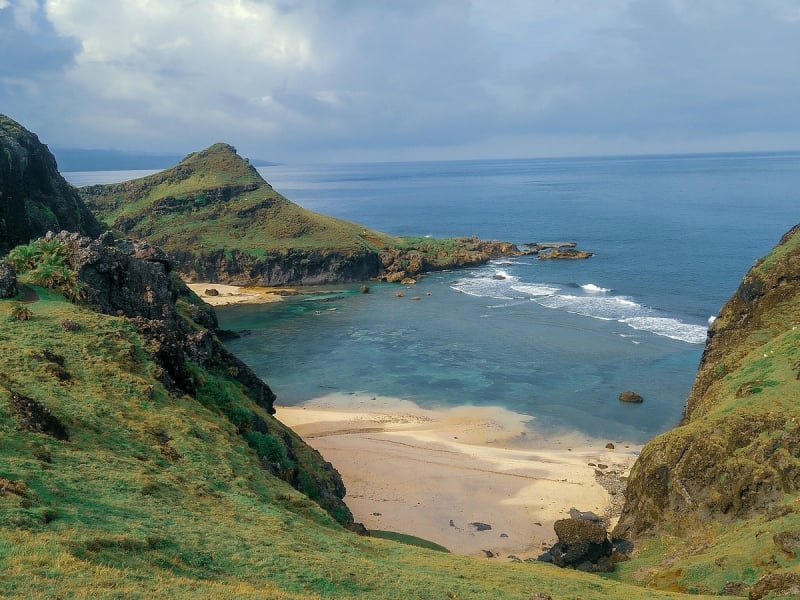 "Welcome to Batanes!"
Kuya Boy greeted as we hopped onto his cogon-roofed tricycle to explore South Batan.
Batanes is rustic and quaint. With its endless rolling hills and postcard-ready seascapes, visitors often liken it to New Zealand — calling it a piece of the "Shire in the Philippines" in reference to J.R.R. Tolkien's stories of  Middle-earth.
It may be cliché, but the beauty of Batanes will sweep you off your feet. In the morning, the mountains kiss the sky. And at night, the universe sends the stars for a warm cuddle. It is far from what you see on social media and indeed a paradise that seems to be suspended in time. But aside from its stunning landscape, it is the people — the Ivatans — that make this province one of a kind.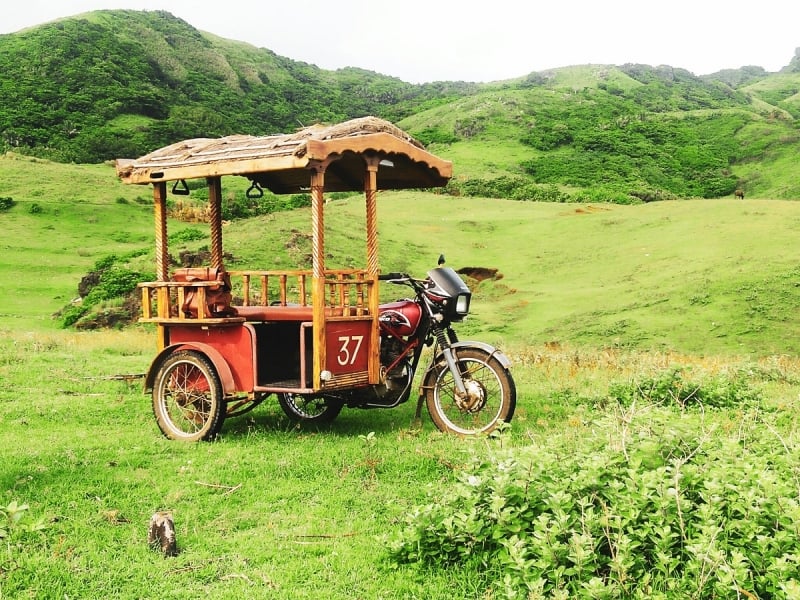 Compassionate Ivatans
You've probably heard about the unmanned store in the town of Ivana that is a popular destination among tourists. The Honesty Coffee Shop is a store where the owner relies on good faith that the customers will pay for what they get even though no one is looking. You will know how rare honesty can be when honesty itself becomes a tourist attraction.
But this concept is not all that peculiar. For Ivatans, being trustworthy is a way of living. On the island of Sabtang and Itbayat, the Ivatans keep their doors open. When I asked them, they said that this gesture is meant to allow their neighbours to borrow their possessions even when they are out doing errands. It sounded too good to be true for me, but wandering in Sabtang showed me how the Ivatans uphold bayanihan to the next level.
Visiting Chavayan is like walking around a living museum. Standing humble but firm, the stone houses are made of cogon roof, cobblestones, and thick limestone walls. They are a flawless expression of the resilience and adaptability of the Ivatans. But there is something more about this heritage.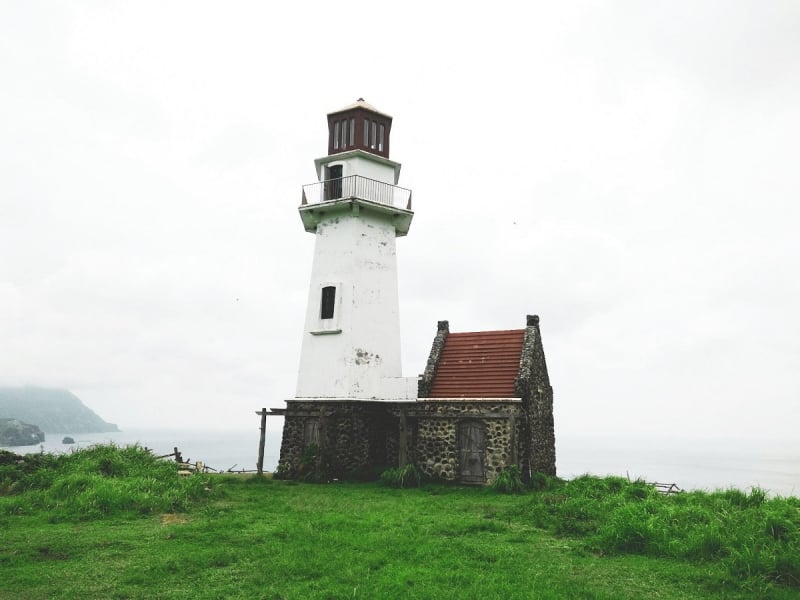 Kuya Olan, our tour guide in Sabtang, proudly showed us one of the houses that he helped to build with just communal meals and some snacks in return. According to him, it takes a village to build a house in Batanes.
"You can ask your neighbours for limestone paste. Just ask because we do things together here", he explained while we stopped and watched a group of builders fix a house.
They call it payuhuan in their vernacular, a deeper version of bayanihan, where Ivatans lend a hand without expecting anything in return. If that doesn't convince you, they also have specific terms for each act of voluntary work such as fixing the road after a typhoon, fishing, farming, and so on.
"It will take time before help reaches our island, thus we learned to depend on each other. After all, we are just 1,600 residents on this island. Who else can we lean on?" Kuya Olan added.
There and back again
The heat was coiling on our necks when we reached the stretch of Valugan Beach in North Batan. It is a wobbly coastline where the rough waves from the Pacific Ocean polish the rocks brought by the explosion of Mt. Iraya.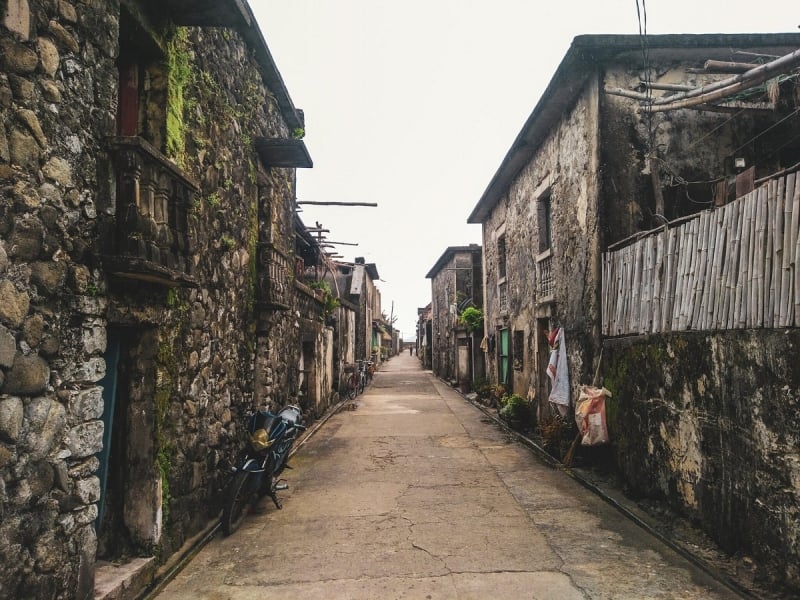 We decided to take refuge in a nearby waiting shed where a woman in her late forties was taking record of the visitors coming. After some chitchat, she invited us into her house for lunch. We were shy at first, but gave in at the end. In their humble house in Barangay San Joaquin, my friend and I found ourselves having a feast with a local family.
"Come, don't be shy", they greeted and gave us a plate to dig in.
We had luñis and uved — two of Batanes' all-time favourite comfort food. Our guide shared their recipe. Uved is made of corm that is found at the base of a Banana trunk, the only part of the tree to survive in a storm. Luñis is probably the Ivatans' take on dried pork adobo. It is preserved traditionally and submerged in its own lard making it last longer.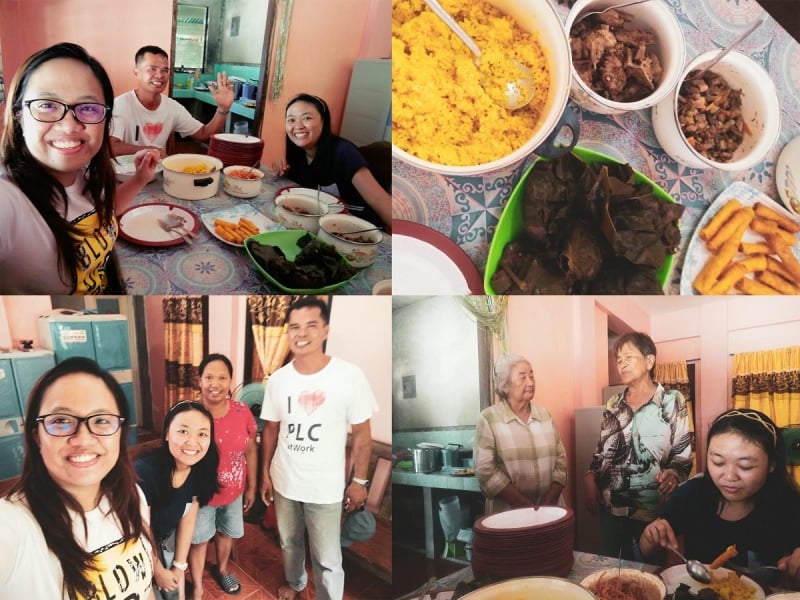 It was a laid-back afternoon of good food sprinkled with laughter and garnished with new stories to tell. The distinctive culture of the Ivatans is heavily influenced by their location and climate. The locale may be difficult to reach due to the uncertainty of the weather, but once you arrive, the culture will receive you with open arms like you're one of their long lost children.
"When you come back to Batanes, don't forget to come back here okay?", the family reminded us and we assured them that we would definitely come back.
It was my birthday that day and I walked away not with just a full stomach but also with a full heart. This trip reminded me of what matters most in life. In Kuya Boy's very own words when we asked him if he ever gets tired of the hills and wished to go to the city, this is his answer: "Life is simple here. Be grateful for what you have and share what you have."
Also read: 10 Must-Visit Sights That Show the Breathtaking Beauty of Batanes