Let's just get it over with: Breakups suck. Any way you do it, ending a relationship is sad, emotional, and potentially very messy. But there are a few ways to make it suck a tiny bit less. For one, choosing where to break up for the perfect goodbye.
There are multiple factors in picking the best breakup spots in Manila. First, a relatively quiet place is a must. Think about it: An "it's not you, it's me" spiel is bad enough, but can you imagine doing it twice because you're soon-to-be-ex didn't hear you the first time? It's also best to choose somewhere you can spend a few hours without getting kicked out. You know, just in case the conversation stretches on for longer than expected. And when the tears come, a little privacy — or at least some space from the next table — would probably be a good idea, too.
Still can't think of an appropriate spot where to break up and call it quits? Keep reading for our round-up of some of the breakup-ready spaces in the metro. Bring extra tissues, please.
Also read: Where to Travel in 2023: 5 Local Destinations & Airbnb Recommendations
Best breakup spots in Manila
1. UP Sunken Garden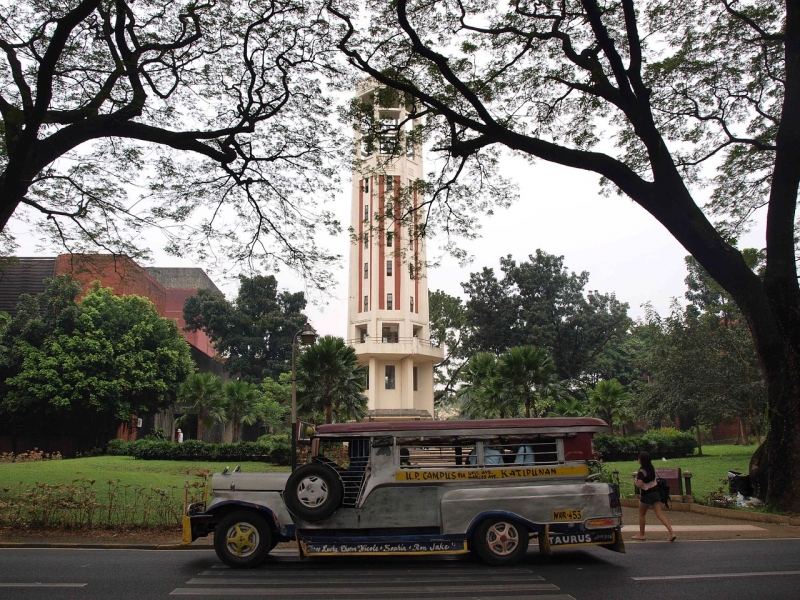 Sunken Garden, the sprawling heart of the University of the Philippines (UP) Diliman, has played host to endless makeups and breakups over the years. And it's not just because the university is home to many young and fickle hearts.
Besides being a beloved spot for sports and the famed UP Fair, Sunken Garden boasts all of the elements of a great breakup spot: Public yet relatively quiet, plus there won't be servers appearing to get your order or interrupt your breakup spiel. It's no surprise this tops our list of places where to break up in Manila!
Address: UP Diliman, Quezon City
2. Rustic Mornings by Isabelo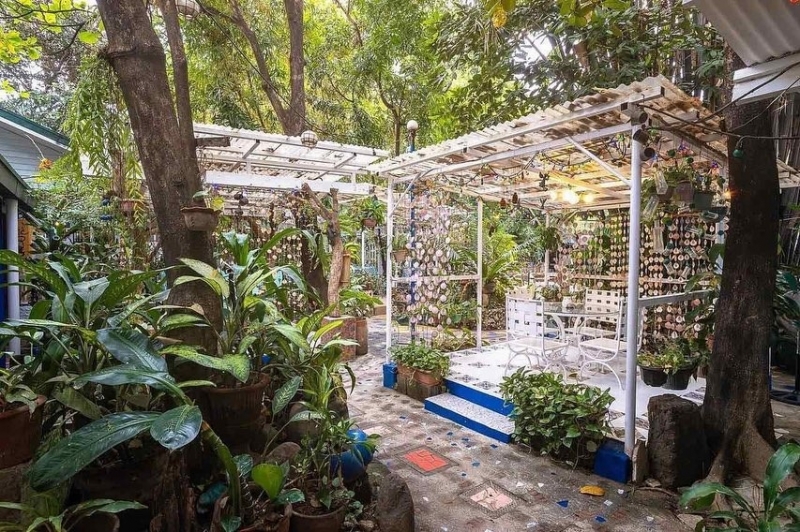 This intimate garden restaurant is an amazing date destination in Marikina, but Rustic Mornings by Isabelo can also be a pretty good breakup spot if the situation calls for it. First, the comfort dishes of pancakes and beef tapa mean your stomach will be full during lengthy goodbyes. And if scenic settings are your jam, the lush garden of Rustic Mornings delivers a picturesque backdrop for tears and heartbreak. Try to get one of the outdoor tables away from the crowds to avoid an audience, though! 
Address: #11 Isabelo Mendoza St. San Roque, Marikina City
3. La Cathedral Cafe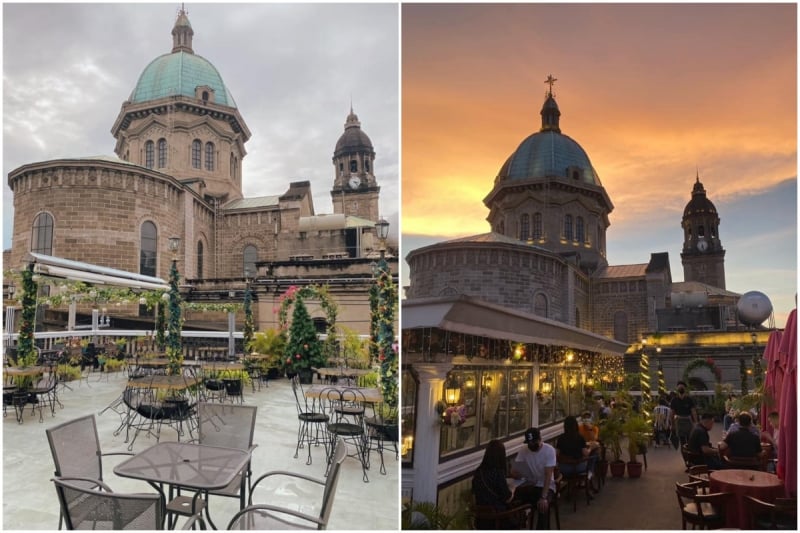 Another date spot that's also primed for endings is La Cathedral Cafe behind the majestic Manila Cathedral. Good coffee and hearty food are available, and the cafe provides a chill atmosphere for parting on good terms. Sure, the tables are quite close to each other. But the outdoor setting allows your breakup speech to be masked by the buzz of the crowd. More importantly, the cathedral is right there for a quick prayer if you're feeling guilty after doing the deed.
Reservations are a must, but we think your future ex-partner deserves a little advanced planning, anyway — at least for the last time.
Address: Beaterio St., Manila City
Also read: 23 Best Cafes in Manila for Coffee, Brunch, and Dessert
4. Manila Bay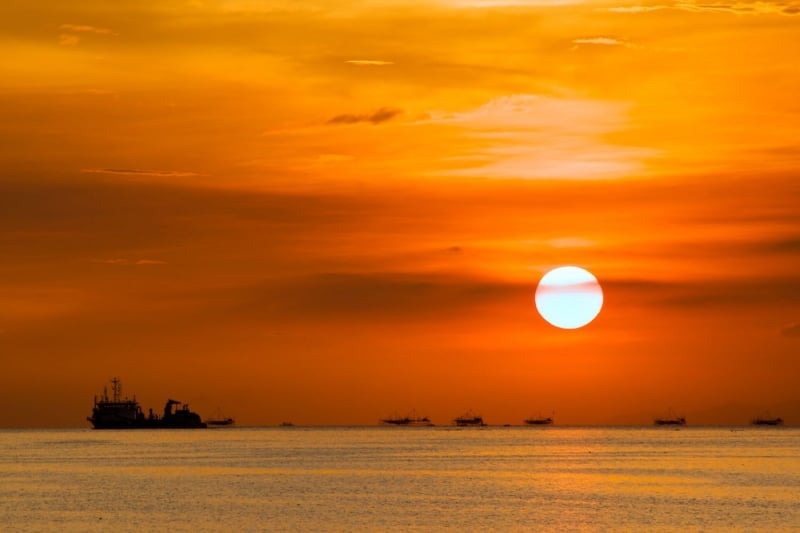 As the sun sets on your relationship, why not cut ties against a backdrop of a spectacular sunset? Taking an almost-ex to Manila Bay for a last goodbye is probably one of the most cinematic ways to end a relationship. The beautiful setting won't heal a broken heart, but maybe it can provide a bit of comfort. And after parting ways, you can each clear your heads (and tears) by watching the sun go down and taking a long walk on the busy Baywalk. Alone, not together, of course. 
Address: Roxas Boulevard, Malate, Manila City
Also read: I Spent Two Months at the Beach to Cure a Broken Heart and Here's What I Learned  
5. Nobu Restaurant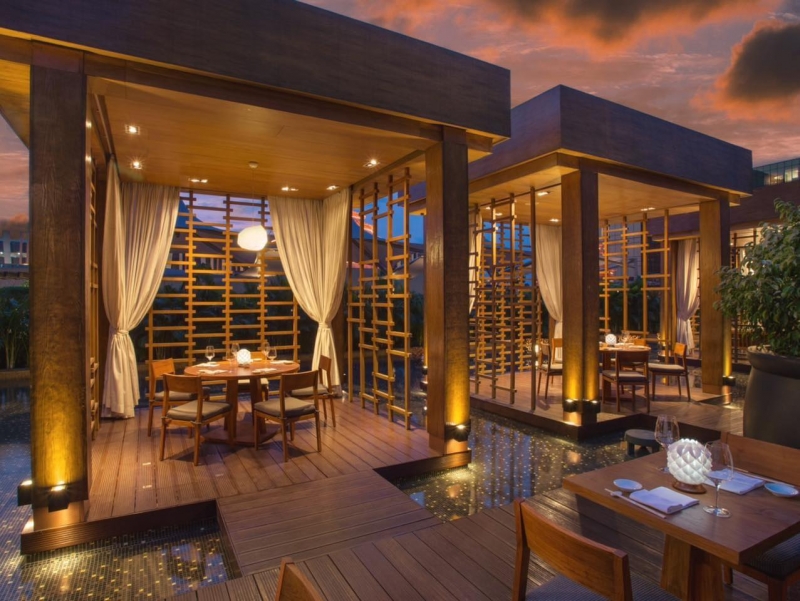 A renowned Japanese restaurant may seem like an offbeat choice for dumping someone, but this elegant dining spot is perfect for a civilised — if not friendly — goodbye. Here, you can eat your feelings away with exquisitely prepared Japanese food before quietly breaking the news. Bonus: The open-air floating cabanas are ideal for private conversations. Even if things don't go as smoothly as you'd hoped, other patrons aren't likely to overhear.
Address: Level 1 Nobu North Tower, Aseana Ave, Parañaque
6. Farmacy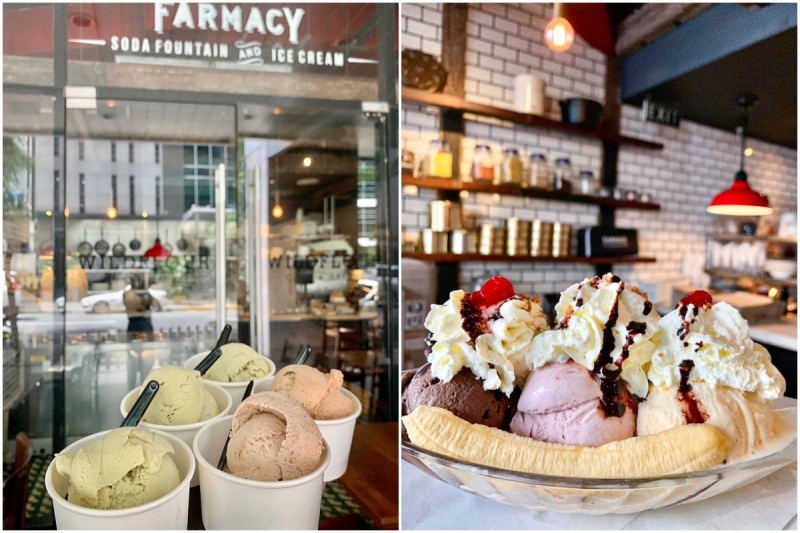 Is there a more classic way to nurse hurt feelings than ice cream? And so when hunting down where to break up in the metro, it's natural to turn to the timeless ice cream parlour Farmacy, which serves some of the best cold treats in the metro! So, anyone brooding a failed relationship will never run out of ice cream or milkshakes to numb their broken hearts. Plus, when it's time to switch to something with a little more alcoholic kick, yummy craft beers are also available at Farmacy.
Branches: Bonifacio Global City (Taguig), Uptown (Taguig) Greenhills (San Juan), Salcedo Village (Makati)
7.  Pinto Art Museum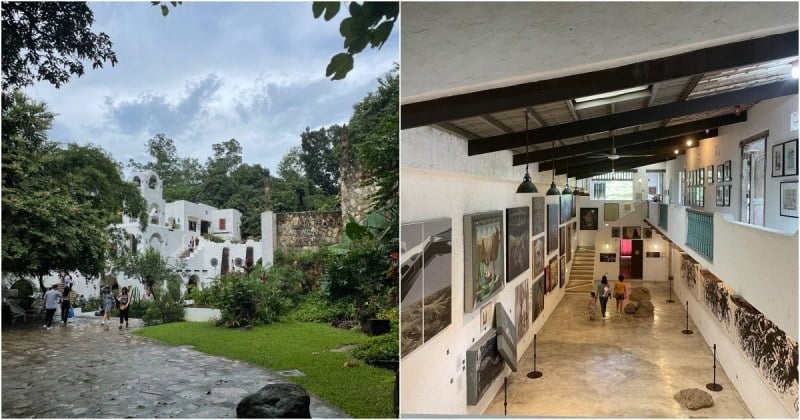 If you're willing to go on a mini road trip to a scenic place where to break up, ask your partner to meet you at Pinto Art Museum in Antipolo. A beautiful sanctuary for artists and art lovers, it's a sprawling property with plenty of quiet corners to have the dreaded Talk.
It's also a tranquil space where most people would think twice about making a huge scene. Instead, both of you can soothe your spirits with local art and quiet nature. Weekends at Pinto Museum can be crowded. But if you're there on a weekday, you'll probably have some galleries to yourself for reflection and meditation.   
Tip: Don't drive to the museum in the same car — that means you'll have to drive back together after breaking up, too!
Address: 1 Sierra Madre St, Grand Heights Subdivision, Antipolo City, Rizal
Also read: Rizal Travel Guide 2023: Where to Stay, What to Eat, Things to Do
There you go, our recommendations on where to break up in Manila if you're looking for the most appropriate place for a goodbye. Calling it quits is never easy, but we hope that finding the right spot to do it softens the blow for you and your partner, even just a bit. 
---
Featured image credit: Shi Jialin via Canva Pro