Out of all the places in the world, Boracay has always been my favourite vacation spot. The thing I love most about it? The food! You might be here because you're wondering where to eat in Boracay now that a lot of establishments have either closed down or relocated. And lucky for you, you've come to the right place!
KKday offers several exciting Boracay package deals to help you make the most of your adventure to this island paradise. With a range of exclusive tours, curated island experiences, and special dining passes for you to choose from, you'll surely have a trip to remember
Download KKday's mobile app for iOS or Android for easier bookings!

As a self-confessed Boracay foodie, I'm more than happy to share this list of restaurants with you. Keep scrolling, and check out my guide to some of the best Boracay restaurants you shouldn't miss!
Also read: The New Boracay: What to Expect When Returning to the Island Paradise
1. Sands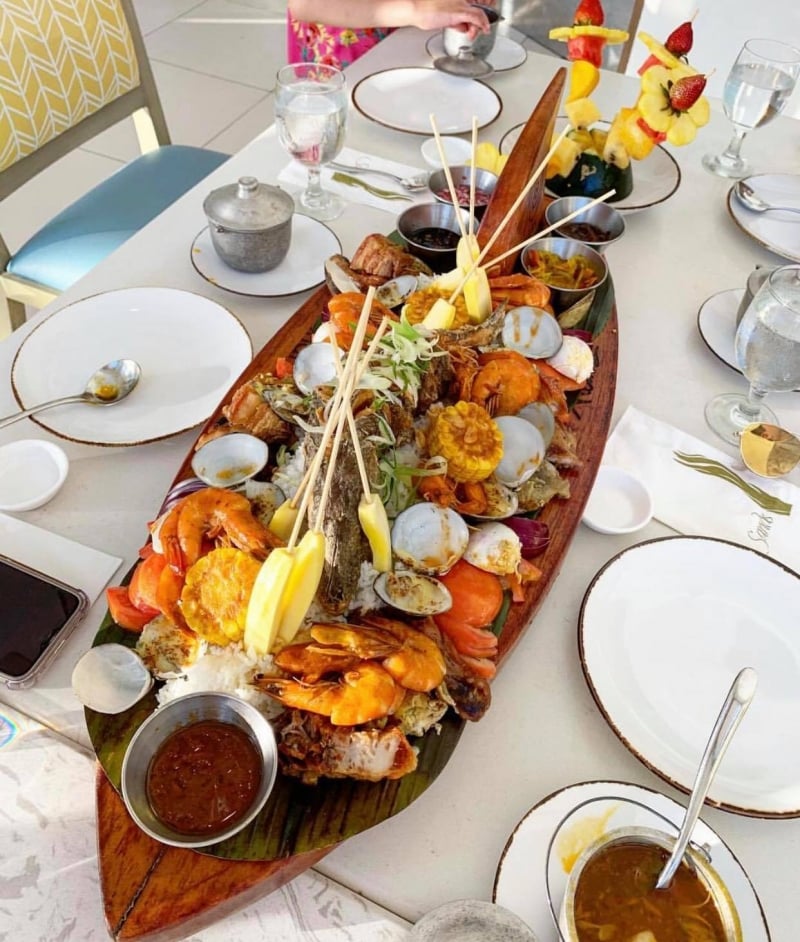 Before we even arrive, my family and I already know just where to eat in Boracay. Lunch at Discovery Shores' Sands is always our first order of business! Their mouthwatering Filipino dishes make for the perfect welcome. Without fail, our lunch spread always includes their classic pork sinigang, chicken inasal, garlic rice, and our favourite dalandan shakes! If you happen to be dining there for breakfast, take note that they also have some of the best tapa on the island!
Make your request just 24 hours prior, and you can even have them prepare a sumptuous boodle fight for you and your fellow travellers! And as for dessert, Sands' menu boasts of sweet Pinoy treats like halo-halo, iskrambol, and sorbetes!
Address: Discovery Shores, Station 1
2. Obama Grill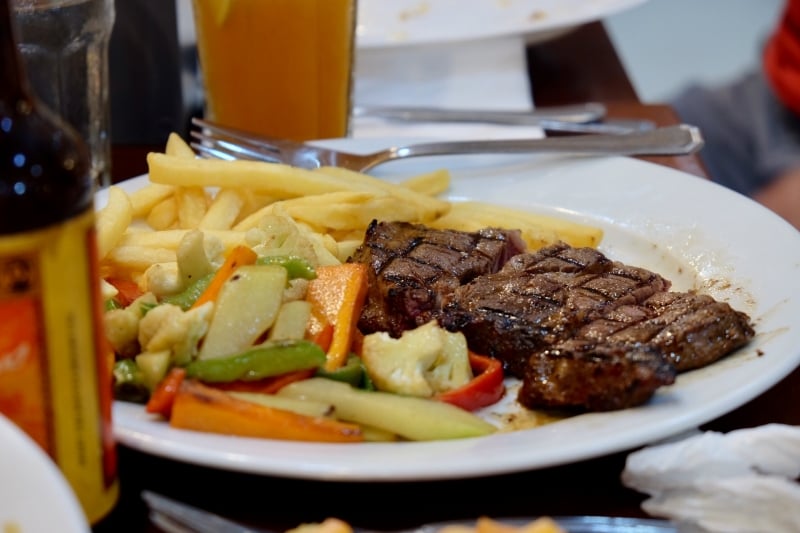 Obama Grill is another family favourite — it's usually where we have our first night's dinner on the island. Their Pinoy dishes are reminiscent of home-cooked meals, while their steak and fresh seafood are favourites as well. We particularly love their USDA prime rib, crabs and prawns cooked in garlic and butter, sinigang, crispy pata, and kilawin.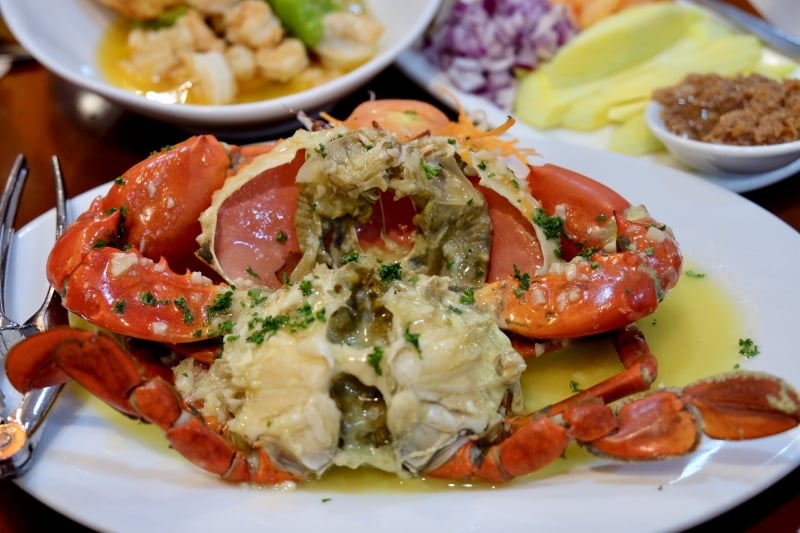 Dropping by for happy hour? I recently discovered that they offer delicious, wallet-friendly cocktails that are definitely worth trying out. Plus, if you enjoy live music, be sure to enjoy your orders al fresco!
Address: Station 1
3. BarLO Resto Lounge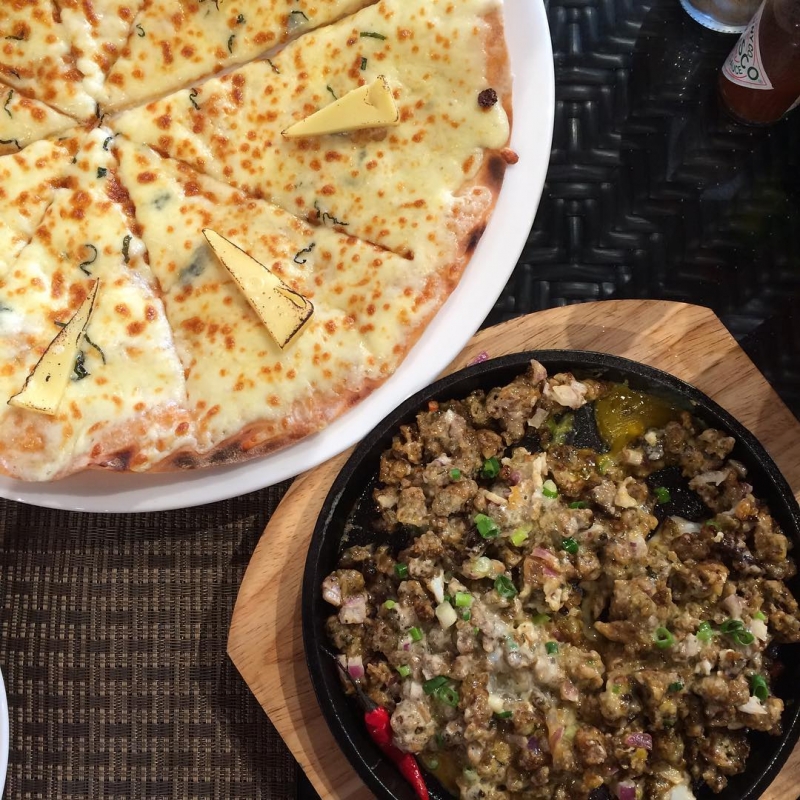 Picky eater that I am, I would always just order Two Seasons' four-cheese pizza when I was a young teen. My family, on the other hand, would order the restaurant's famous oyster sisig, and even dared to try their crocodile meat dishes!
Over the years, my favourite Two Seasons pizza became one of the most popular meals on the island. Nowadays, a trip to Boracay isn't complete without getting at least a bite of this cheesy goodness! This being said, if you happen to visit during peak season, be prepared to wait in line for a table!
Address: Two Seasons Boracay Resort, Station 1
4. Forno Osteria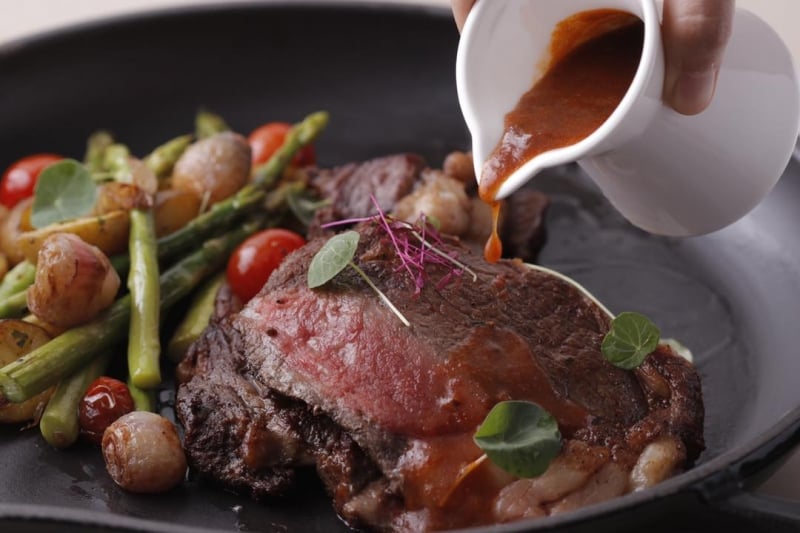 One of the newest restaurants on the island, Forno Osteria is situated in Discovery Shores' new Signature Suites wing. If you were wondering where to eat in Boracay for special occasions, then look no further!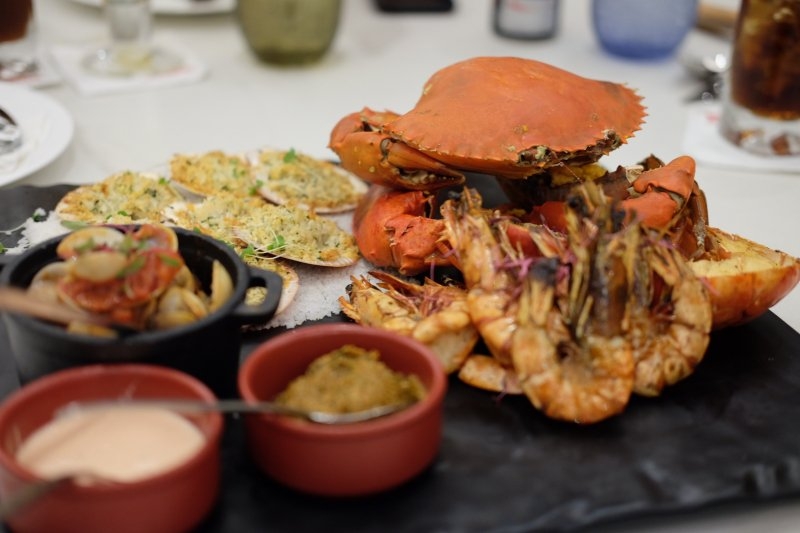 My family and I dined here for New Year's Eve, and the food did not disappoint at all! Our favourite picks? The ribeye, brick oven pizzas, risotto, and seafood platter. Complete your meal with a generous serving of homemade gelato!
Address: Discovery Shores Boracay, Station 1
5. Mayas Filipino and Mexican Cuisine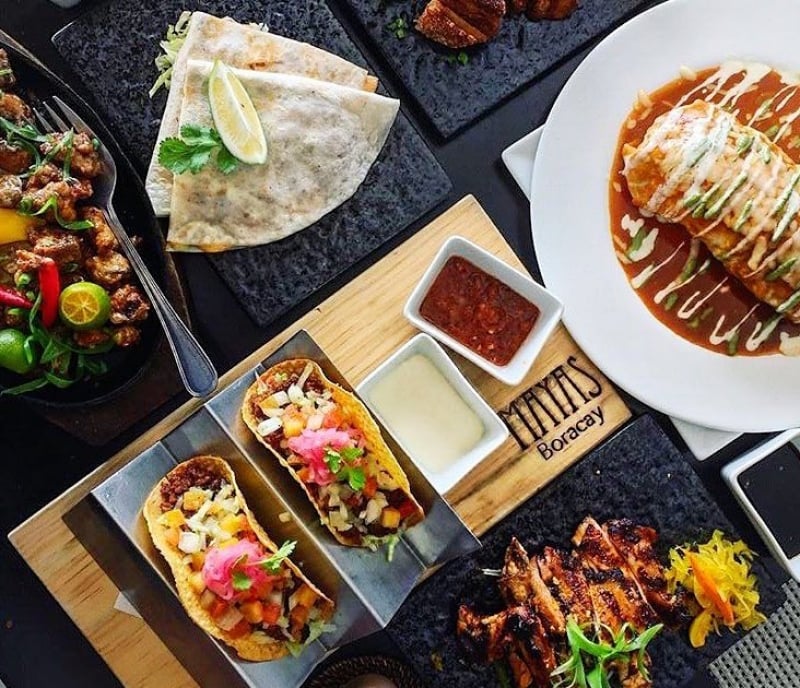 There's never been a time that I left Mayas without feeling satisfied. This beachfront Boracay restaurant serves both your favourite Filipino and Mexican favourites! I encourage you to come with a group, so you can sample as many of them as possible!

Make sure to have their lechon kawali, chicken inasal, tacos, and roast sucking pig asado burrito! Enjoy your meal with one of Jony's refreshing fruit shakes, a margarita, or a mojito. For dessert, you can't miss out on their bibingka souffle!
Address: Jony's Beach Resort, Station 1
6. Tartine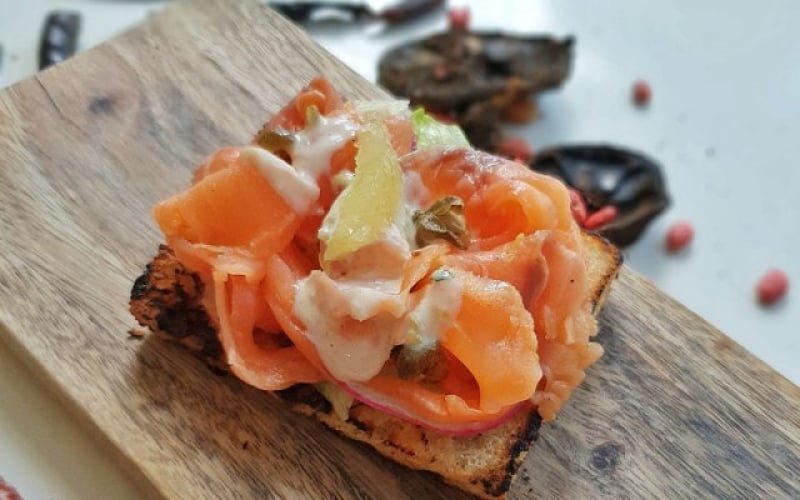 My family and I stumbled across this restaurant while looking for something new. And thankfully, we were pleasantly surprised! Popular for their breakfast buffet, Tartine is available for all-day dining. This restaurant at The Lind serves a well-curated array of international flavours, from savoury Southeast Asian dishes to the tastiest Western classics.
Their nasi goreng, in particular, is a must-try. And you certainly can't go wrong with their tartine — the restaurant is named for this French open-faced sandwich, after all!
Address: The Lind Boracay, Station 1
7. Crust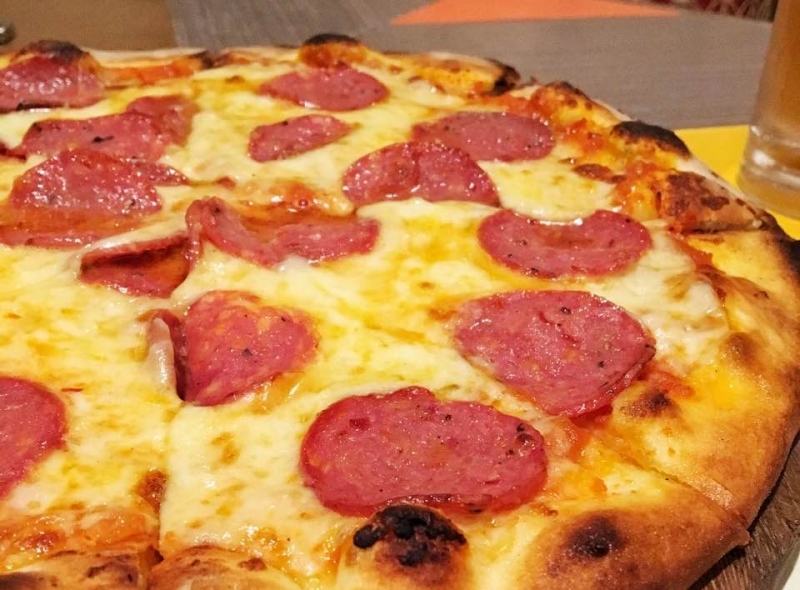 Just steps from Tartine, Crust is known for their delicious brick-oven pizzas. In addition, they also serve a selection of pastas, seafood skewers, and delectable roasted meats! Their handcrafted cocktails are worth trying out, too.
A tip? You can order off Crust's menu if you're dining in Tartine. That way, you get the best of both worlds!
Address: The Lind Boracay, Station 1
8. Los Indios Bravos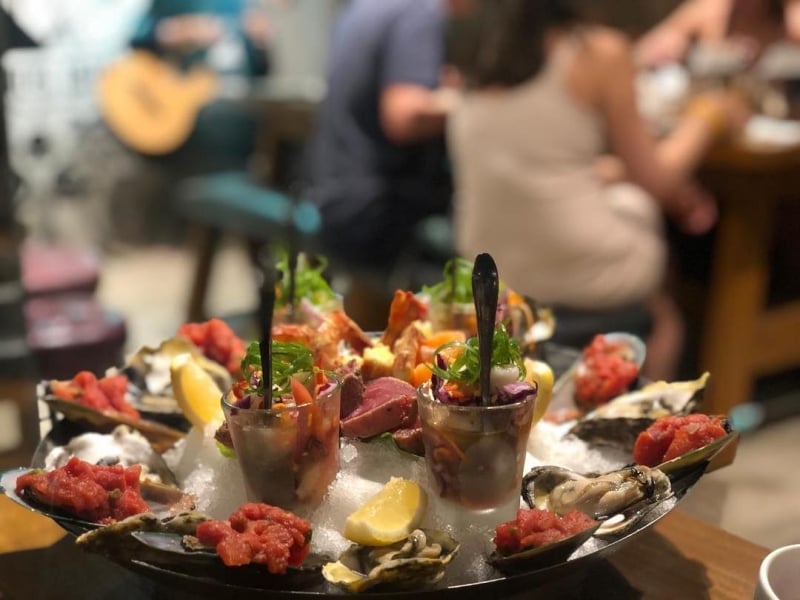 Tucked inside White House Beach Resort, Los Indios Bravos is a great spot for lunch, happy hour, or dinner and drinks! Proudly serving all-Filipino handcrafted beers, this laid-back gastropub offers an extensive menu that includes bar chow, delectable main courses, and the perfect sweet endings.
With so many offerings to choose from, you might have a hard time narrowing down your options! Some recommendations? Their fresh oysters, nachos, chicken tikka, and pub-style beer-battered fish and chips! To conclude your meal, try their chocolate and hazelnut bread pudding, or their deep fried Mars Bar — complete with a scoop of vanilla ice cream!
Address: White House Boracay, Station 1 
9. Kasbah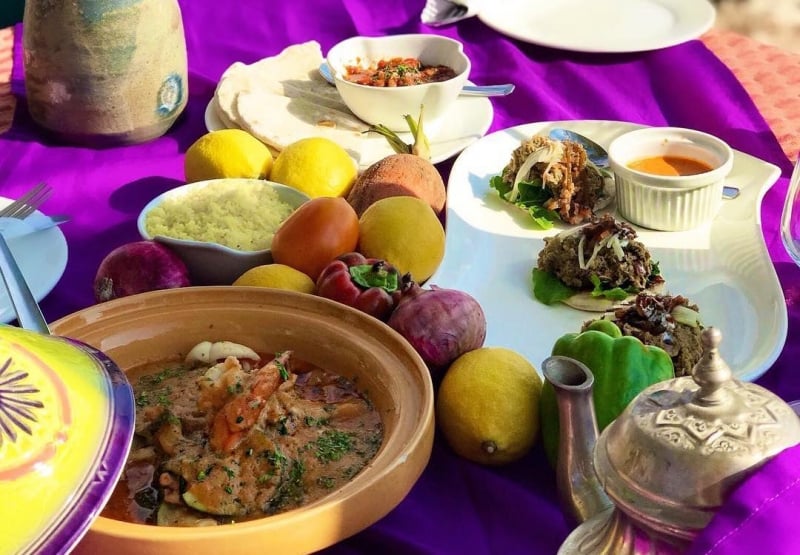 Thinking about where to eat in Boracay as the sun starts to set? Kasbah not only serves an unforgettable taste of Morocco — this beachfront restaurant is known to have some of the best views of the island's magical sunsets! And what better way to enjoy these amazing views than with a mojito in your hand? Kasbah's are said to be among the best in Boracay!
With pica-pica like baba ghanouj, hummus, and Moroccan cigars (think lumpia, but stuffed with eggplant, zucchini, and pistachios), you're totally set for happy hour. Don't miss out on their Berber lamb tagine or chicken kebabs, either. You can even order a hookah to complete your Kasbah experience! 
Address: Station 1
10. Merly's BBQ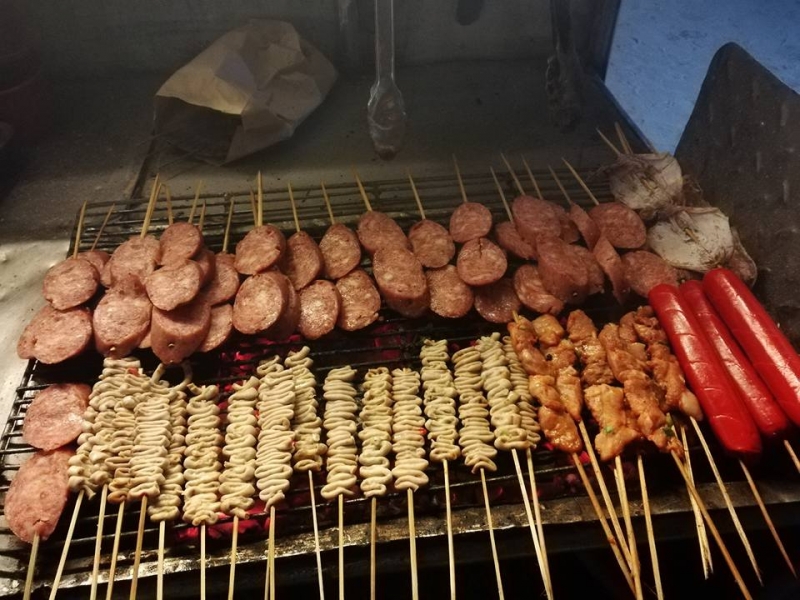 Are you thinking of where to eat in Boracay for a quick, affordable snack? You can never go wrong with a good ol' chori burger at Merly's BBQ! Open since 1988, this humble stand is home to the original chori burger. Choose between plain, sweet, or spicy flavours; or, you can also choose between longga burgers and other local street food favourites like chicken and pork isaw!
Address: Station 1
11. Jonah's Fruit Shake & Snack Bar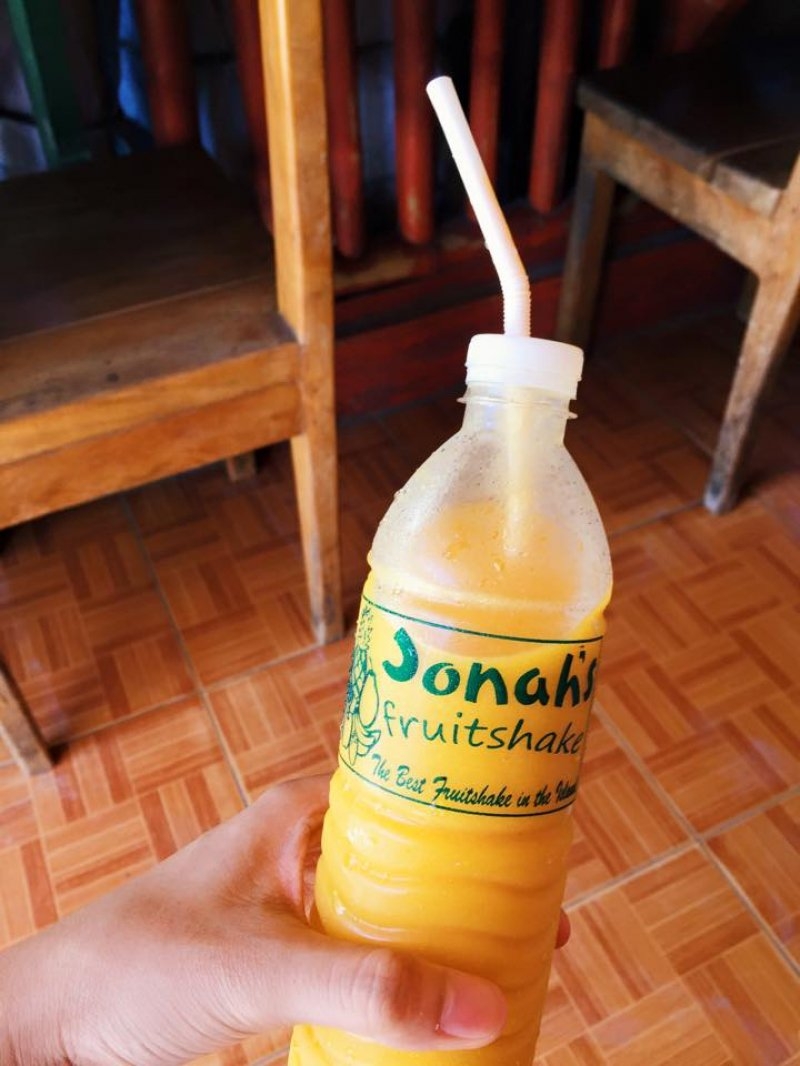 An easy Boracay favourite, Jonah's is known to serve the best fresh fruit shakes on the island. For returning visitors, a trip to Boracay is never complete without a trip to Jonah's. Mango is my personal favourite, while their other best-selling flavours also include avocado, strawberry, melon, papaya, and pineapple. 
Address: Station 1
12. Real Coffee & Tea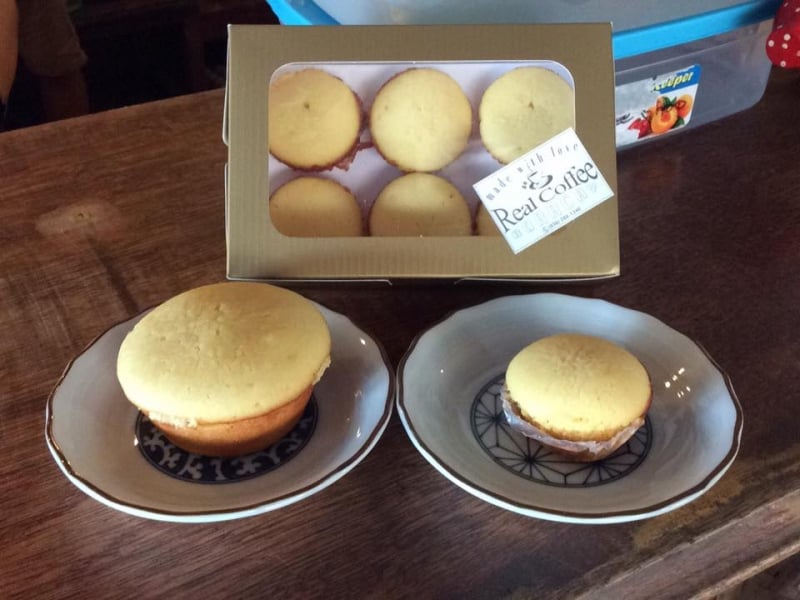 Thinking about where to eat in Boracay for breakfast? One of the island's iconic establishments, Real Coffee & Tea is famous for their calamansi muffins. Perhaps you've even heard of them before even getting a chance to try them!
Simple as they may seem, these calamansi muffins draw a whole lot of island-goers to this cafe. So if you're stopping by for your morning cup of joe, come as early as you can!
Address: 2/F Sea World, Station 2
13. Lemon Cafe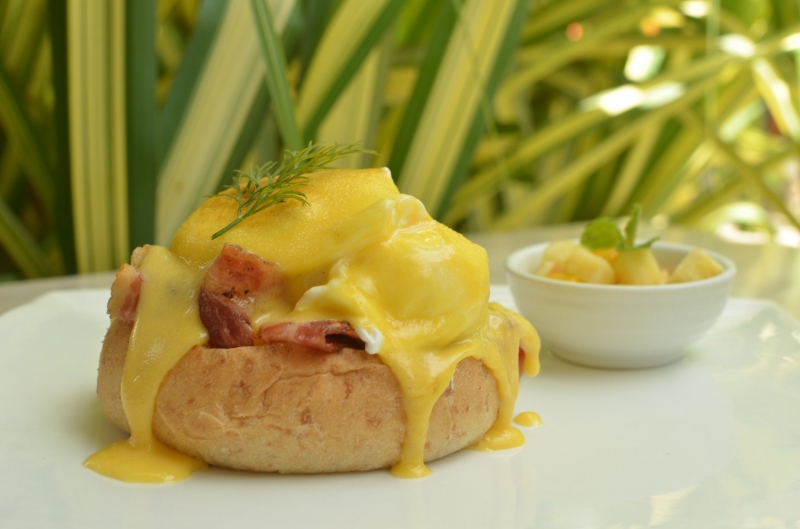 Come to this cute, vibrant Boracay restaurant for any meal throughout the day! With healthy and gourmet offerings, delicious mains, and freshly baked pastries, what's not to love about this spot?
For breakfast, don't miss their eggs Benedict, tapa, or coconut pancakes! Choose among their many pastas, sandwiches, or risottos for lunch or dinner. On a diet? Order one of their chia bowls, or take your pick of detox juices! They serve coffee, fresh fruit shakes, and cocktails, too!
Address: D'Mall Boracay, Station 2
14. Aria Cucina Italia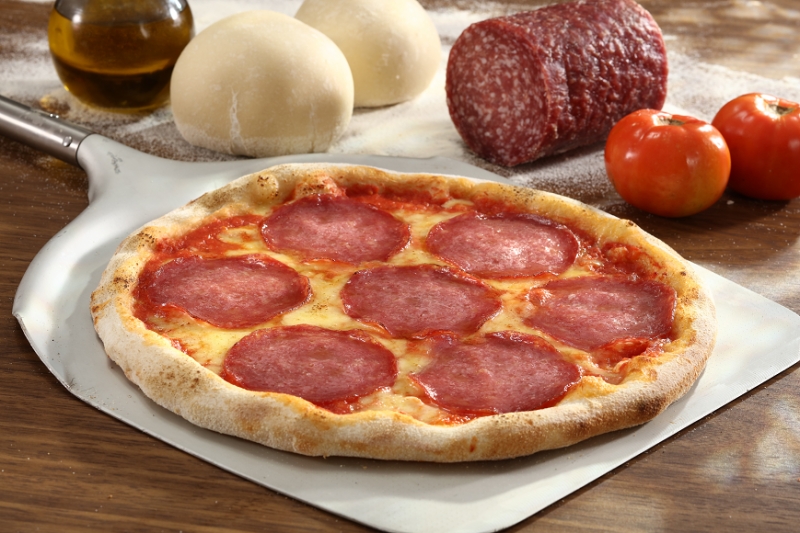 One of the island's long-time establishments, Aria is certainly a Boracay classic! For over 15 years, this iconic restaurant has been serving authentic Italian cuisine, from wood-fire oven baked pizzas to a generous selection of pastas.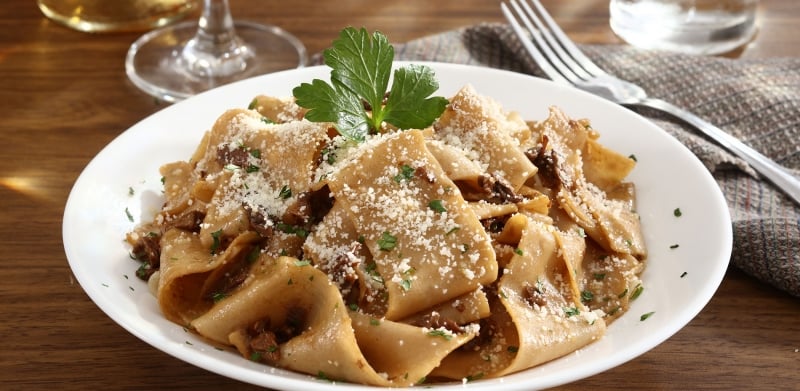 Just looking for something to have while you're on the go? Not just a sit-down restaurant, Aria is also popular for their gelato — perfect for a sweltering hot day at the beach. At their gelateria, you'll find more than 18 different flavours to choose from!
Address: D'Mall Boracay, Station 2
15. Epic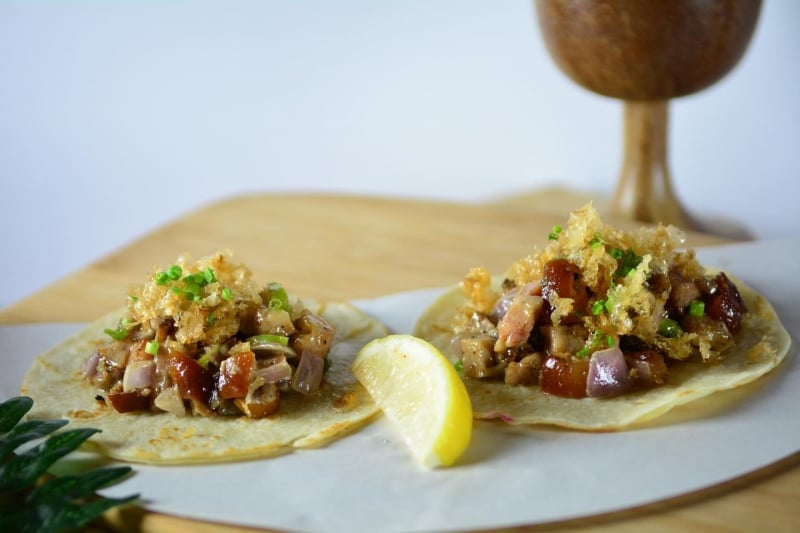 Thought Epic was just a place to party? Well, they might have the longest happy hour on the island (from 9am to 12mn!), but they also have way more to offer!
From their tempting all-day brunch dishes like eggs Benedict and kimchi fried rice to scrumptious choices like their sisig tacos, spare ribs, and roast beef belly, Epic's offerings are ideal for any time of day. Their extensive selection includes such a wide array of flavours, you'll definitely be tempted to come back to try them all!
Address: D'Mall Boracay, Station 2
16. Nonie's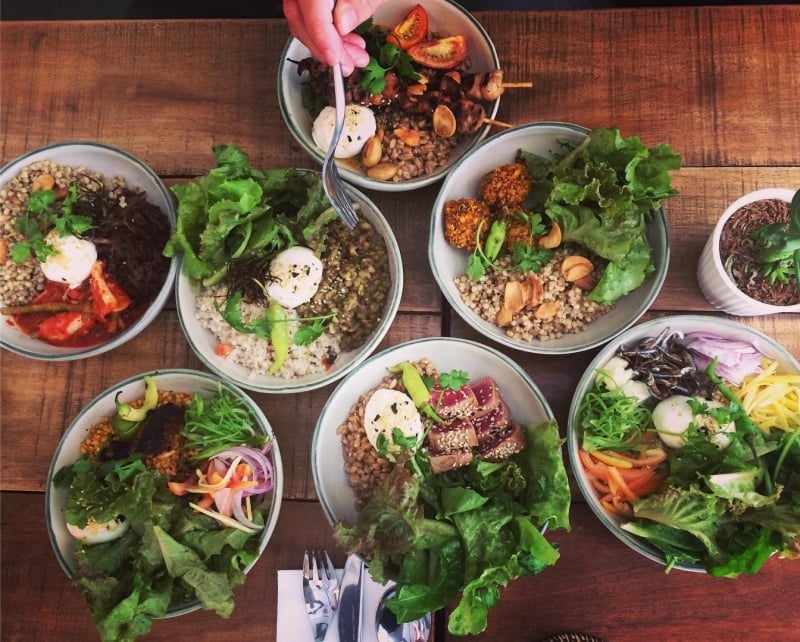 For delicious yet guilt-free meals, you have to include Nonie's on your list of must-try Boracay restaurants! With dishes like chicken and pork adobo (made with 72-hour crispy pork belly),  fish and prawn curry, along with vegan options like munggo and vegan sisig, Nonie's has something for every palate.
Always prepared with the freshest ingredients supplied by local farmers, all their organic dishes are lovingly made from scratch. Their flourless chocolate cake, as well as their mango and sticky rice, are delights that any sweet tooth can't miss out on!
Address: Hue Hotel and Resorts, Station 2
17. Dos Mestizos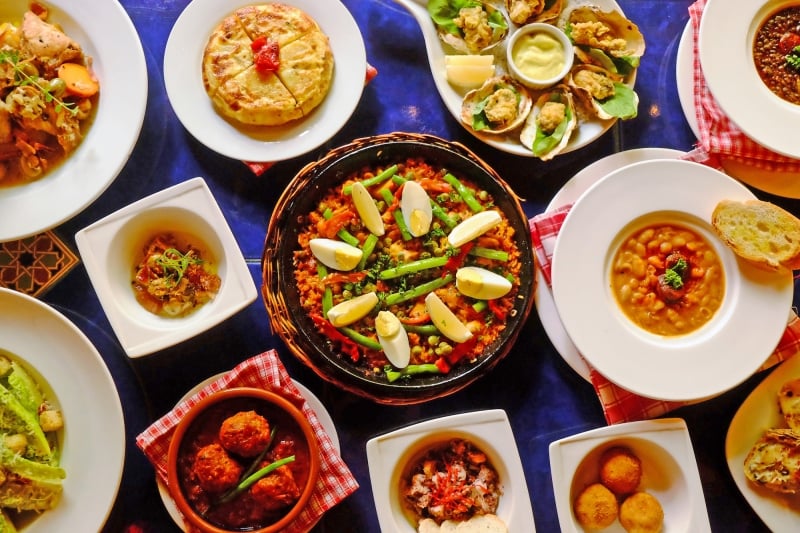 Looking to get your fix of tapas and wine? This ambient Spanish restaurant is certainly one of Boracay's gems! Some of Dos Mestizos' must-try menu items include their calamares, baked oysters, gambas al ajillo, and jamon Manchego platter!
They also offer five kinds of paella, available in three different sizes — ideal for dinner dates, or meals shared with big groups! Celebrating a special occasion? Just order one day in advance, and you can treat yourself to a mouthwatering cochinillo!
Address: Calle Remedios, Station 2
18. Streetmarket Boracay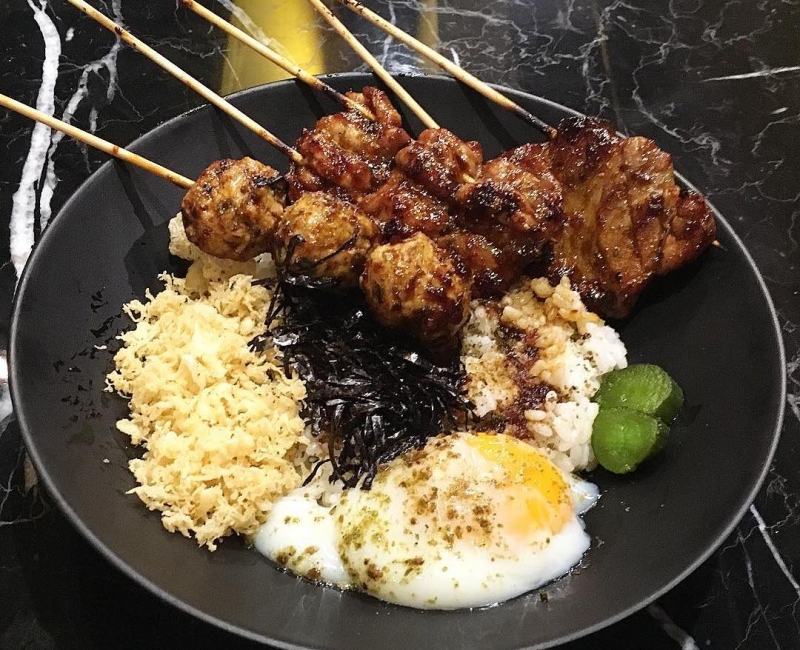 Trying to decide where to eat in Boracay, but can't settle on just one restaurant? Head over to Streetmarket! Boracay's very first food hall, this trendy hub is home to at least seven different food stalls that will surely satisfy any craving. With Japanese bites at Poketo, Vietnamese and Thai dishes at Fat Rice, Italian treats at Diavolo, and your Mexican favourites at Santa Peligrosa, your palate will definitely thank you!
In addition, be sure to try Percy's oysters, and Winner Winner's fried chicken, too! As for dessert? Sugarcloud's bingsu is the way to go!
Address: Station X, Hue Hotel and Resorts, Station 2
19. Coco Mama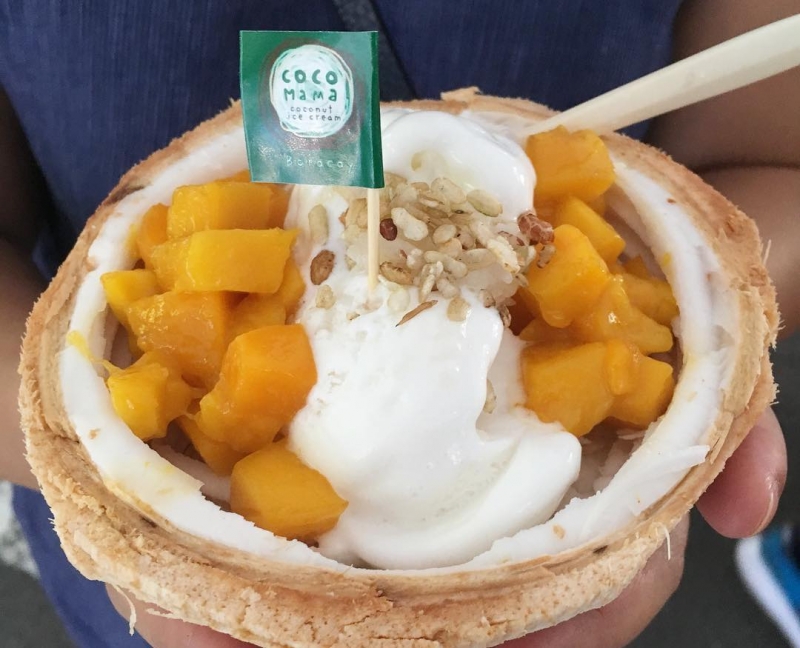 Whether or not you're looking for a good vegan treat, a stop at Coco Mama is a must when in Boracay. Famous for their locally made coconut ice cream, their signature desserts are sinless, vegan-friendly, and totally satisfying. Trust me, you'll want to come back for more!
Served in fresh coconut shells, their ice cream is prepared with pinipig, sticky rice, and coconut strips. Their coconut ice cream with mango is a crowd favourite, while you can also enjoy it plain!
Address: D'Mall Boracay, Station 2
20. The Sunny Side Cafe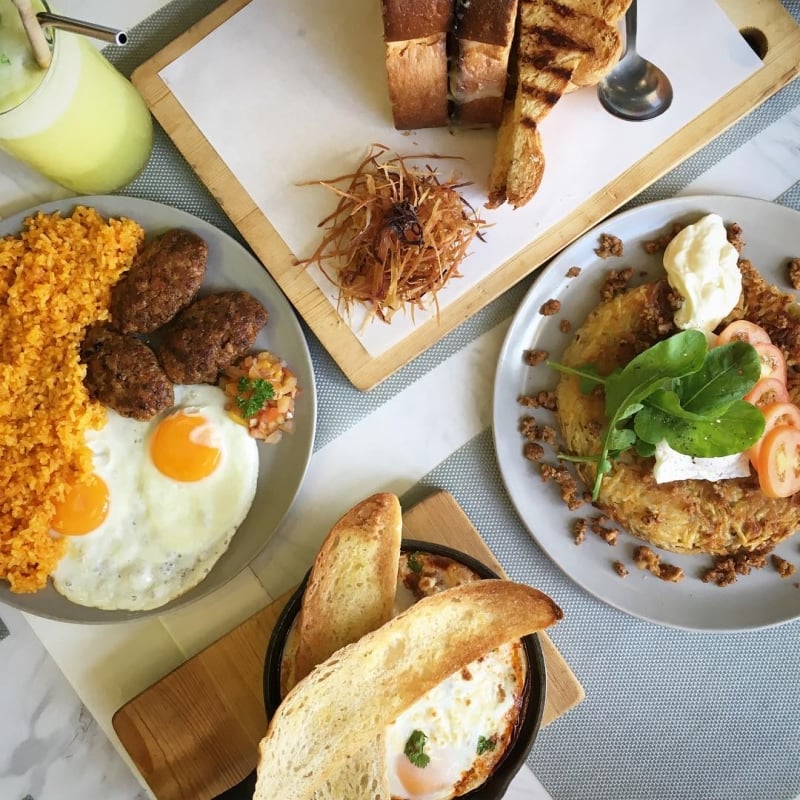 This cosy beachfront cafe is the place to get your breakfast fix, any time of the day. Serving up generous servings of classic breakfast dishes with interesting twists, The Sunny Side will surely keep you coming back for more!
Crowd favourite menu items include their fluffy pancakes (with flavours like ube and cereal, bacon and cheese, and Malagos chocolate), purple heirloom rice champorado, and avocado-bacon mash. With speciality coffee roasted by the EDSA Beverage Group, this cafe will quickly become your go-to for your daily dose of caffeine!
Address: Boracay Sands Hotel, Station 3
BONUS: Ariel's Point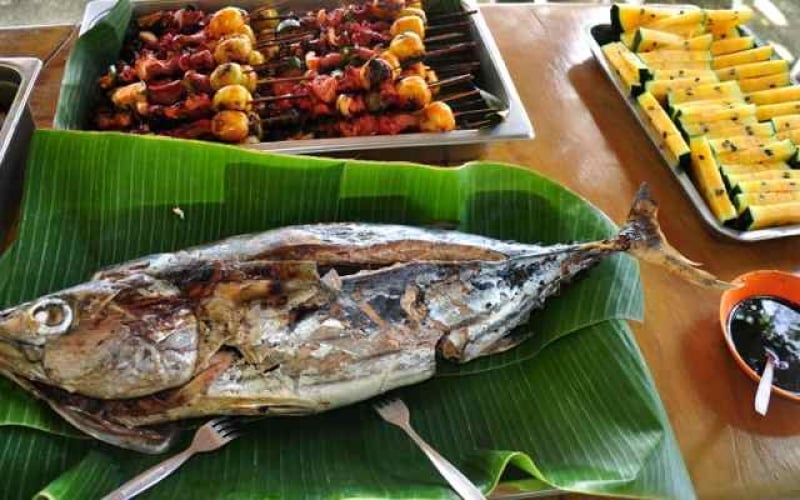 Cliff diving at the famed Ariel's Point has long been one of the top things to do in Boracay, but did you know that they serve great food here, too? A KKday packaged day tour to Ariel's Point includes access to a lunch buffet that offers delicious dishes like grilled fish and pork, Pinoy-style barbecue chicken, longaniza, pancit, fresh fruits, and more. With this package, guests may also treat themselves to drinks at the open bar! Drinks include bottled water, sodas, beer, mixed drinks, and locally distilled rum.
Exciting outdoor activities, an all-you-can-eat buffet, and unlimited beverages? A day trip to Ariel's Point sounds perfect to us!
Note: Always make sure to drink responsibly.
Also read: 10 Things You Should NEVER Do at the Beach
Hopefully, you'll know just where to eat in Boracay on your next visit to the island! Is this list missing any of your favourite Boracay restaurants? Feel free to let us know in the comments!