Contributed by Anatomy of the Awesome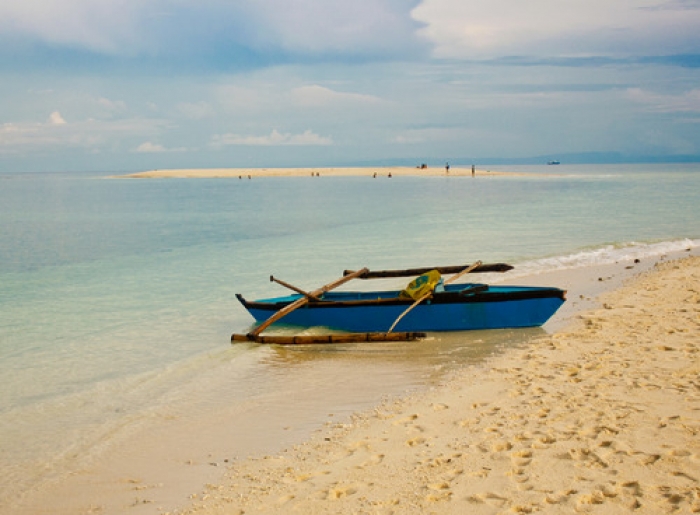 We woke up really early the next day and after we ate our hearty breakfast, we decided to go to White Island beach and explore the rest of Camiguin Island.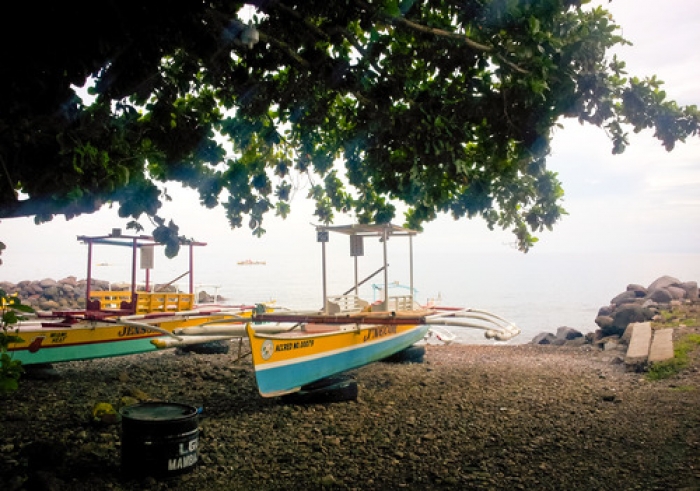 Also read: Northern Mindanao Travel Guide: Iligan, Camiguin, Bukidnon & CDO200
White Island beach is approximately 2 kilometres away from Brgy. Yumbing in Mambajao. Since we were staying in Pabualan Cottages near Paras Beach Resort, we figured to just ride the outrigger boats from there. The boats carry a maximum of 6 persons and costs ₱400-450 per 2 way trip. Travel time from the jump-off point to White Island beach is roughly 10 minutes. Our island trip was already included in the package we got from Kuya Teddy so we did not really have problems that time since everything was already arranged for us.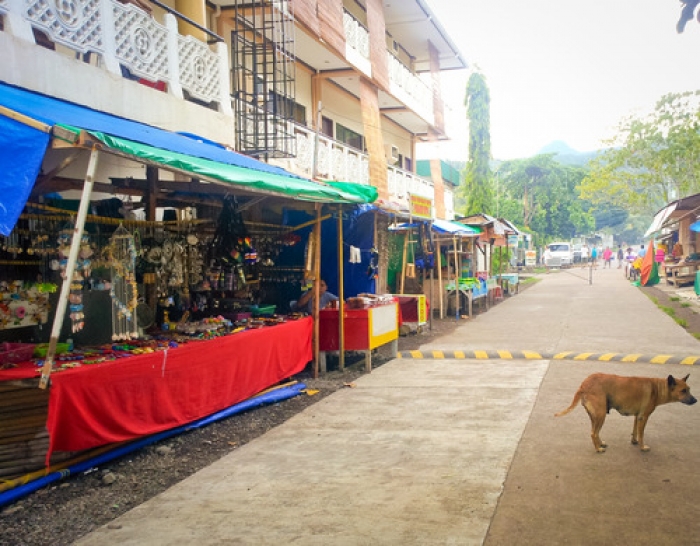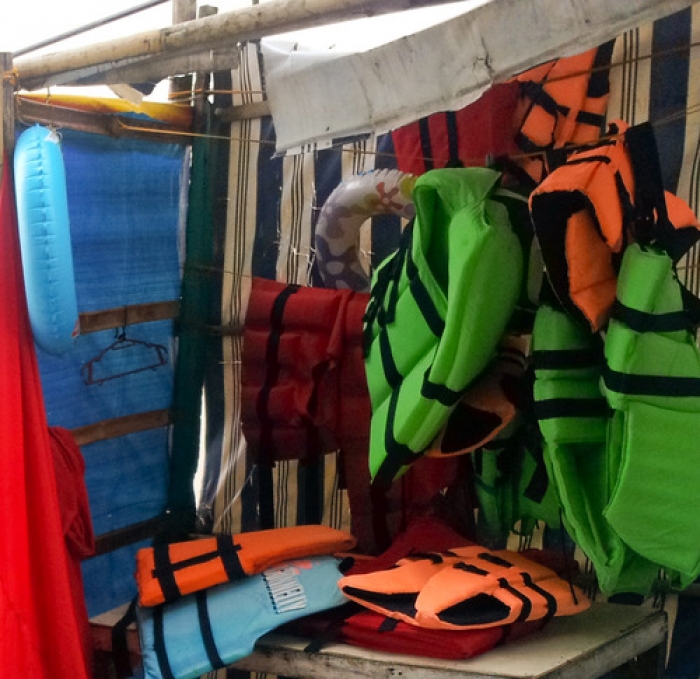 There are a lot of rental shops and souvenir stores in the jump-off point so if you plan on snorkelling in the clear and cool waters of White Island beach, make sure to get your gears before you go to the island. We got both our goggles and life jackets from Pabualan Cottages for ₱100 so we have something to use when we snorkel at the beach.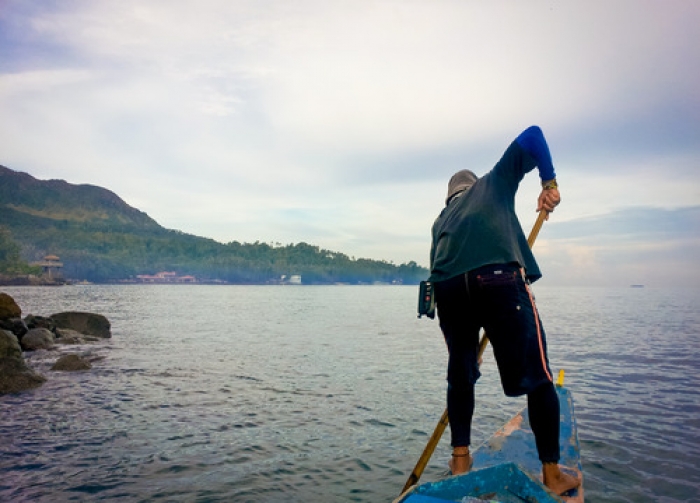 It was said that White Island beach is one of the places in Camiguin which was not destroyed by the volcanic eruption so the sand you will find there is powdery white unlike in the shorelines of Camiguin island which is dark and rough.
Also read: 7 Strangely Formed Islands in the Philippines You Probably Didn't Know About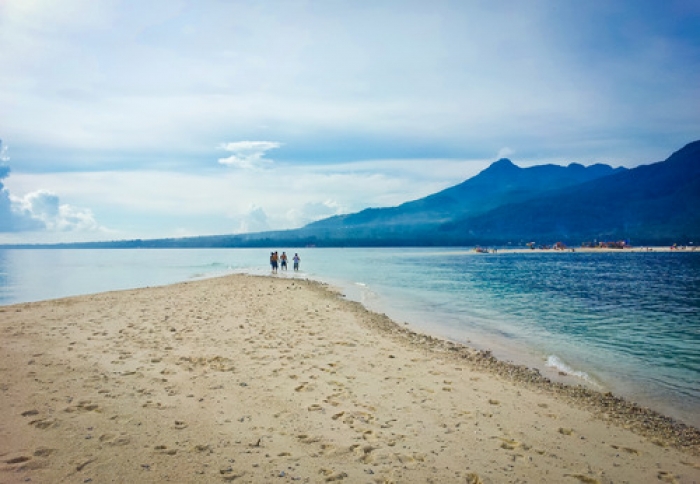 White Island is shaped like a horseshoe but then, it is constantly resized and reshaped depending on the waves and the tides. Mt. Hibok Hibok, Old Volcano and the mountains of Mambajao can be seen on an amazing panoramic view when you are in White Island beach. These natural formations serve as an interesting backdrop when taking photos of your trip.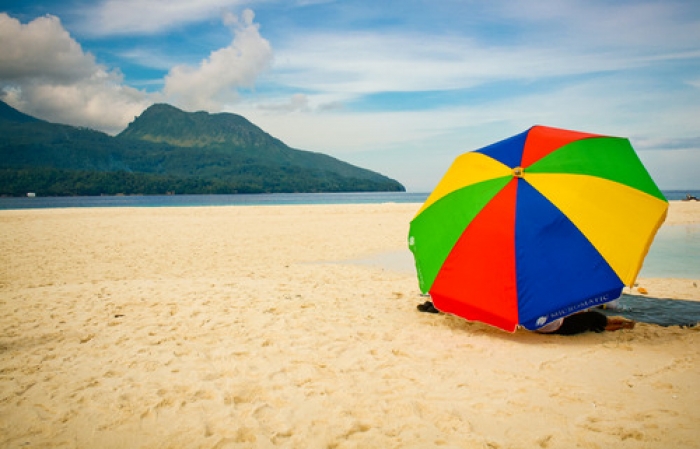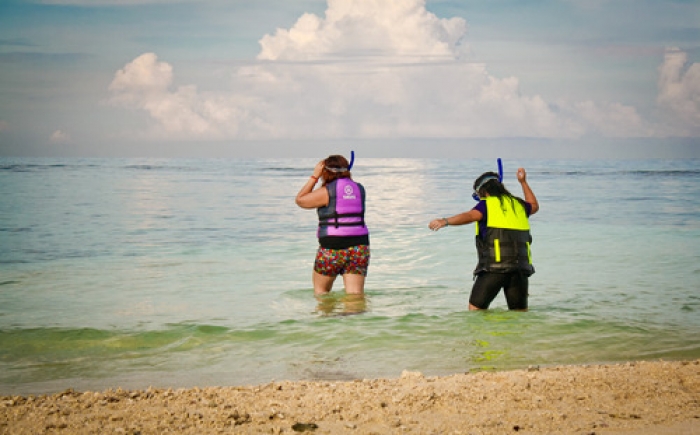 Once you reach White Island beach, you'll notice that there are makeshift stores and vendors who are selling food. If you are on a budget and would want to stay longer in the beach, might as well bring packed lunch and drinks. Also, don't miss the rare experience to eat fresh sea urchins which are being sold there.
Also read: 21 Photos That Will Make You Want to Go to Camiguin Now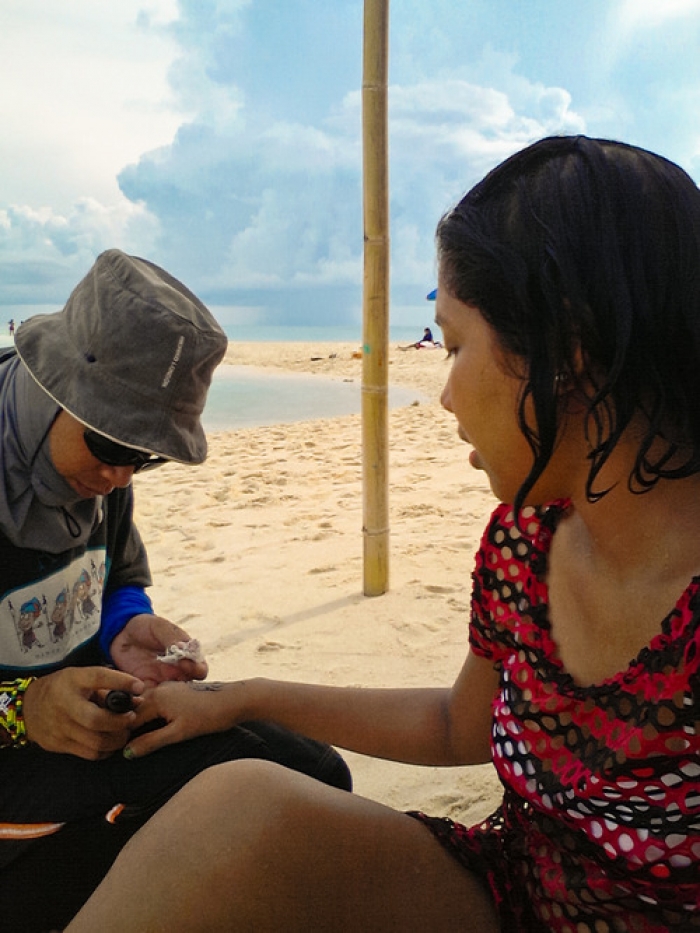 White Island is just a sand bar so don't expect trees or plants or any form of vegetation as a shade from the sun which is why it is better to go there in the morning since it gets really hot in the afternoon. If you really want to avoid the sun, you can just rent beach umbrellas for around ₱100-150 from the stores available on the beach. There are also no restaurants or bars in this place that is why the place is so tranquil and it's not that crowded. I think the only downside of going here is the absence of a restroom so you have to go back to your hotels or cottages for you to change clothes and wash up.