Contributed by Where's Jason?
It was one of my numerous day dreams to have a website and today, I am finally launching my own, at www.wheresjason.com. After firming up the theme, design, and logo, the next thing to do was to write. I was contemplating on what will be my first post on my blog. Someone asked me to write about Iceland, Maldives, or my first travel. Someone advised me to start with my deepest why. After putting much thought, yeah, why not start with the why? What's with travelling anyways? What do I get from this? Why do I endure long hours of travel and waiting at the airport?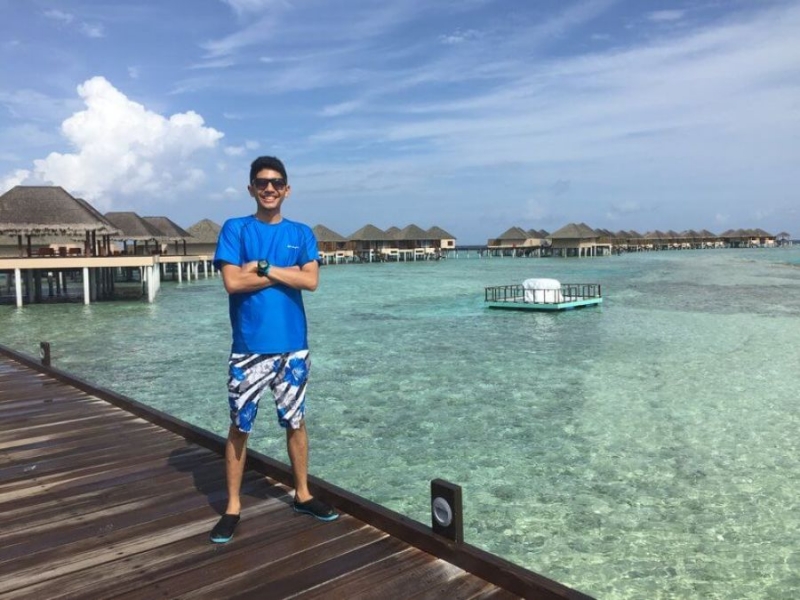 To answer these questions, let's start from the beginning of my story. I was born and raised in Saudi Arabia but I am not an Arab. I am 100% Filipino. I studied and graduated high school in Jeddah city from a "Philippine International school" where 80% of the staff and students are Filipino. There are a lot of Filipinos all over the world especially in the Middle East, mainly to earn a living. My dad still works there for over 30 years now for an airline company.
Also read: The Global Filipino: 10 Destinations to Work and Travel the World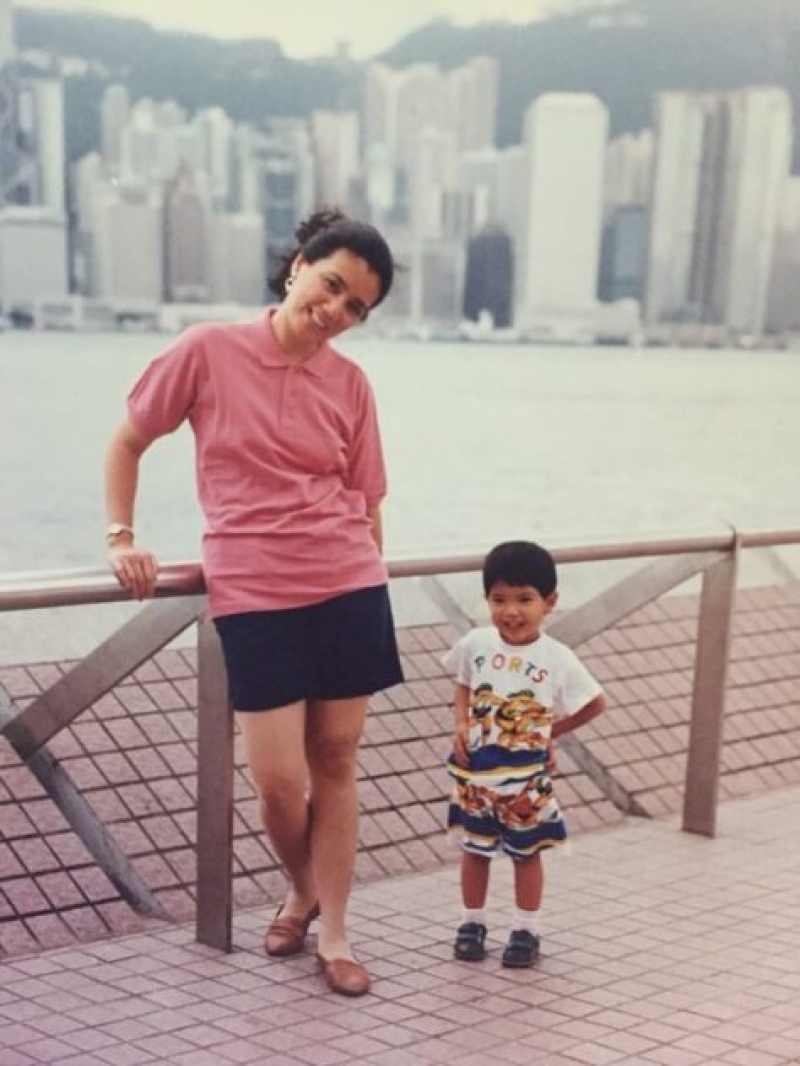 Since I was a little kid, we've been travelling back and forth between Saudi Arabia and the Philippines. We had vacations in the US, Canada, Australia and around Asia. You might say, "Oh he must have been a very happy child" but on the contrary, I dread the thought of flying as a child. I hated planes. It felt horrible every time as if my ears and head are about to explode. It was excruciating. I even vomited on my mom. I'd rather stay home and play games instead of going out to travel. I get nothing through travelling, I thought.
Back in high school, my mom asked me, "Do you want to go to Italy?" Guess what, I answered "no." What?! I would have slapped my younger self in the face. It should have been my first time in Europe. My dad even blamed me. Because of my negative outlook for travel, we just stayed in Saudi Arabia. That time, I just wanted to focus on playing the drums and playing basketball with friends.
Through the years and upon reaching college, my mindset towards travelling started to shift somehow. My brother was travelling all over Asia and the Philippines. My sister was going to even more countries, to the US, Australia, and Asian countries. Browsing through their pictures and hearing their travel stories, they seemed extra happy. I began to wonder how it feels like to travel to several different places. I asked my mom, "How come they're able to travel a lot? She answered, "Because they're already working. You can also travel when you have work." I think I took that statement to the heart.
Luckily, there were opportunities for travel during college. At my junior year, we had a plant tour to Vietnam and Cambodia, my team won an award in India for a competition, and we also had a short family trip to Hong Kong. At my senior year, we had another plant tour to Indonesia. With these experiences, I started to fall in love with travelling. Suddenly, the aroma of the air from a foreign land became ADDICTING, hearing foreigners speak… AMUSING, getting lost on the road… INTERESTING and sampling out different dishes… EXCITING.
Also read: 8 Precious Life Lessons You'll Learn from Travelling Often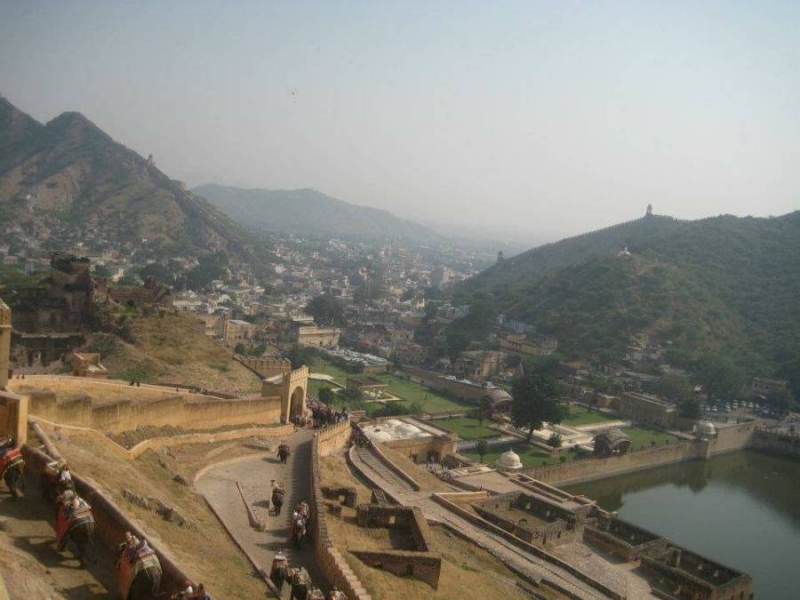 As I am about to graduate and as my fondness for travel started to grow, my mom's health suddenly became worse. She was healthy the year before I graduated – we even went to Hong Kong together. She was laughing, running, and enjoying herself in Disneyland. We had known she was sick back then, but for some reason, we never talked about it and she tried to hide it from us. But during my senior year, it became more obvious – she was in so much pain. Her body was deteriorating. After several days of confinement, our nightmare turned into reality.
She died the night before my graduation. I can still remember that day like it was yesterday. I saw her die and lose her breath, right before my eyes. It was the most devastating moment of my life. I felt hopeless for not being able to do anything to save her. The only silver lining I could have during that night was her sufferings has finally ended.
I still attended the graduation despite what happened. You might wonder why. Why bother attend if something terrible just happened? The morning before her death, she was preparing my clothes for the graduation, and she was telling me what to eat after the ceremony. I went because we all knew she wanted me to. I didn't tell my friends and classmates at first because all of them were happy celebrating, I didn't want to spoil the moment. When it was time to bury her remains, I cried heavily. She's gone and there's nothing we can do. I could never hug her again.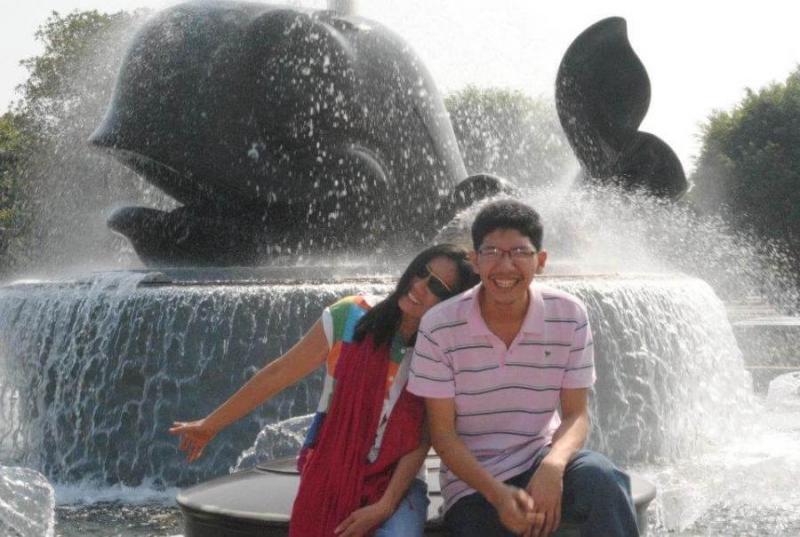 From that moment on, I could still see her when I feel lonely. She even visited me one time in my dream. She scolded me for not studying well for my engineering board exam. I think that just became my motivation. Long story short, I am now an engineer as a profession. I have travelled to about 30 countries and did a lot of crazy adventures. I live by the saying "You Only Live Once", collecting memories instead of material things because the happiness you gain from material things will fade soon but memories and experiences will last forever. Nothing can replace them. Life is short, so live it to the fullest. I should have said yes to that Italy trip with my mom, huh?
Bakit?
Bakit ba kailangang bumyahe?
Sino ba ang nagsabi?
Hindi ba 'yan gastos?
Ang laman ng pitaka, mauubos
Gusto ko lang gawin ang para sa 'kin ay masaya
'Tuwing ako'y bumabyahe, ako'y lumiligaya
'Di ako bumibili ng mamahaling bagay
Ako'y nag-iipon para sa 'king byahe may ma-ilagay
Bakit 'di na lang pagkaen?
Ano ang pakinabang niyan sa atin?
Sa dami ng problema ng bansa, 'yan pa ang atupagin?
'Wag mo masyado isipin ang sarili
Iba nga diyan walang pambili
Kung ganyan ang pananaw,
Edi lahat na lang nang magsaya ay bakaw
Sa aking paglakbay, ako'y nakakaiwan ng marka
Kung nagawa ko, magagawa mo rin, mapapaisip ka
Lakas ng loob at inspirasyon ang aking hatid
Sana iyong maintindihan at mabatid