Contributed by Shelly Viajera Travel
As some people have mistaken the country of Georgia for the US state, the confusion makes it a less known country, leaving a lot of stories about it untold. Little do people know, it's a beautiful country with an interesting culture, history, and people. Truly, it deserves to be visited by many.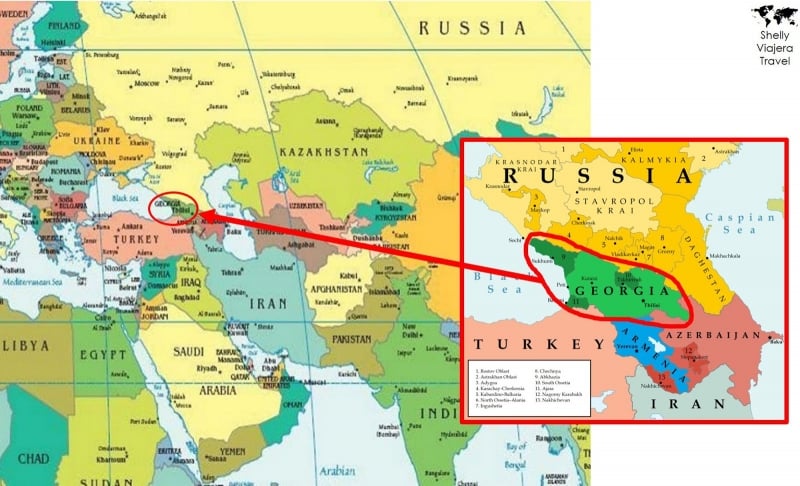 Georgia is located west of Asia and east of Europe. Sandwiched by two continents (it's part of Eurasia along with Armenia and Azerbaijan), you get the best of both worlds in Georgia. It has a population of around 3.7 million (in 2017), majority of which are Orthodox Christians.
Also read: Exploring the Best of Armenia and Georgia in 9 Days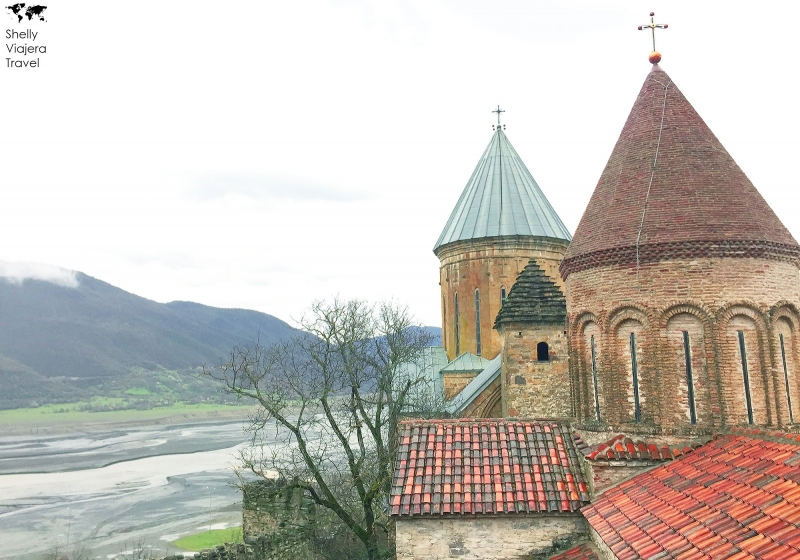 Deciding to travel to Georgia was out of curiosity. Since it's quite unheard of, I wanted to learn more about it. A few days after travelling around, I realized that Georgia is an underrated travel destination. Here are my top reasons why it should also be included to one's bucket list:
Its capital is like no other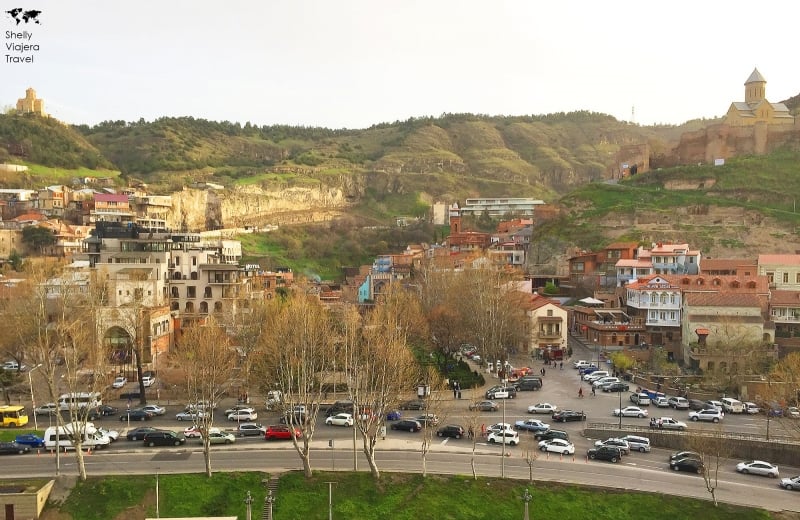 The capital of Georgia, Tbilisi, is a mix of old and new. The century-old churches scattered around and cobblestone alleys truly give it a Middle Age look and feel.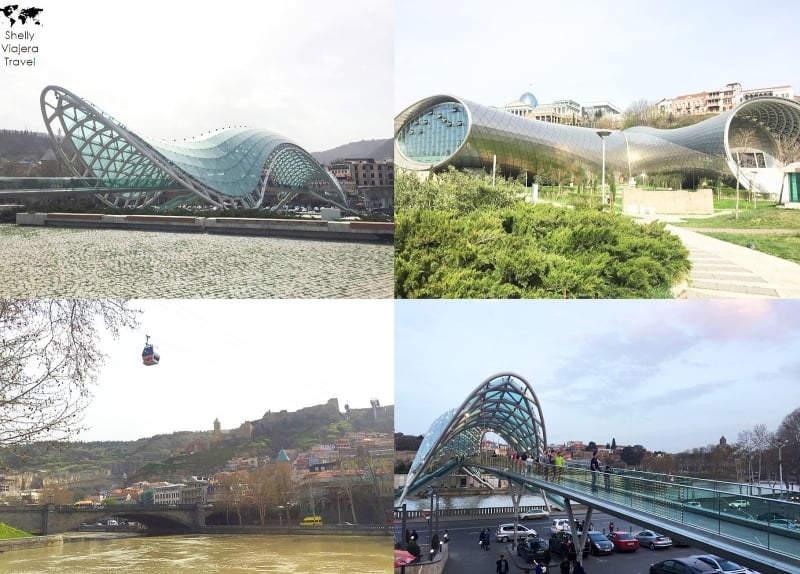 At the same time, Tbilisi isn't less of a modern city with the sight of futuristic architecture, including a cable car that they call a "ropeway" and a bow-shaped overpass named as the Bridge of Peace.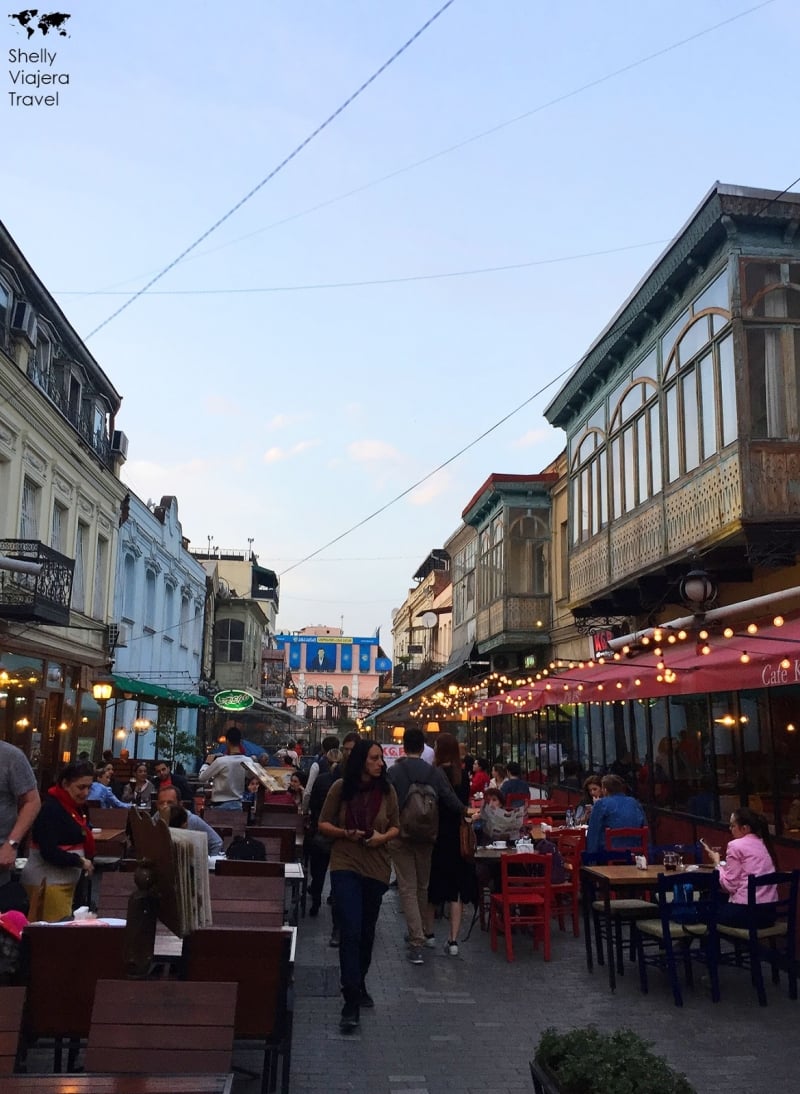 Tourists from Russia and Iran are the frequent visitors of Tbilisi. The centre of tourism is in Old Tbilisi where most hotels, restaurants, and travel agencies are at. Local taxicabs, called as marshrutka, are also very much in the area.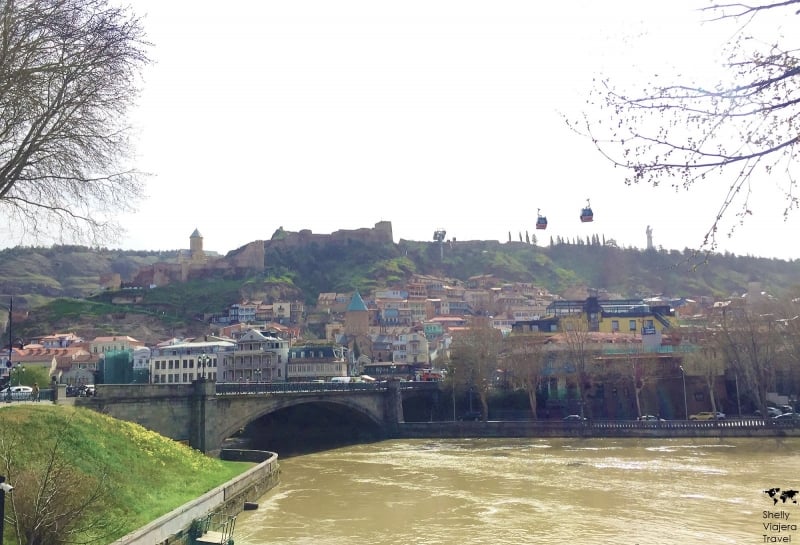 Tbilisi is geographically gifted with breathtaking views. For one, the Kura River, locally known as Mtkvari, is a natural water that flows through Tbilisi. This river extends up to its neighbouring countries Azerbaijan and Turkey and drains into the Caspian Sea.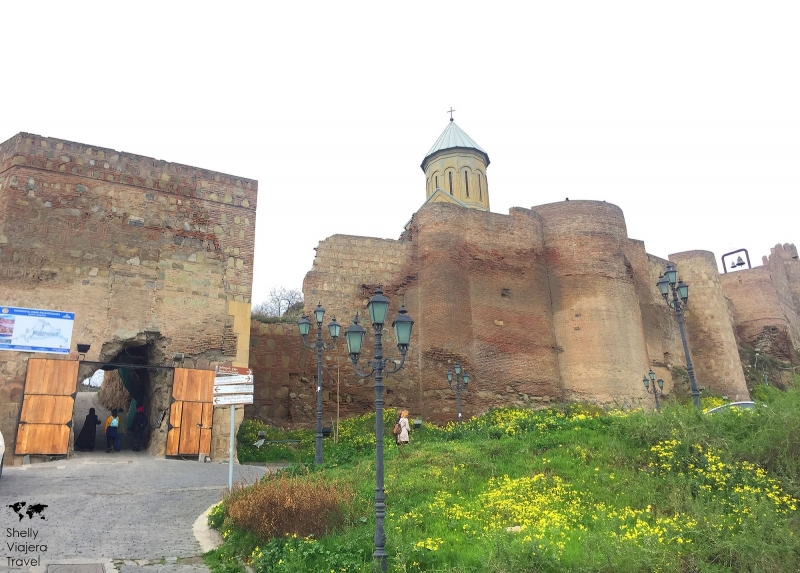 Tbilisi is also a hilly capital. In fact, the historical Narikala Fortress sits on top of a hill, which can be reached by 20-30-minute elevated walking from the base or by 5-minute Tbilisi Ropeway ride that costs GEL 2.5 (US$ 1) one way.
Tip: Metromoney Card is the only mode of payment accepted at the ropeway. To move around Tbilisi, it's best to get this card as it can also be used in taking buses and metros. The card costs GEL 2 (less than US$ 1) and is refundable after use.
Snow in springtime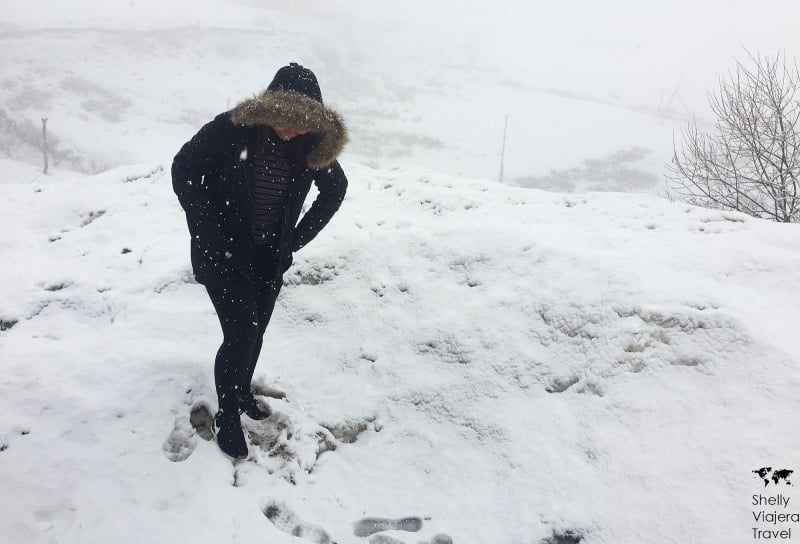 By late March to April, snow may have started melting and flowers might have been blooming to mark the start of springtime in most cold countries. Georgia, on the other hand, is given a longer winter season, perfect for anyone who may want an extended time for winter sports and colder temperature.
Two hours away from Tbilisi, Gudauri is probably the most popular ski resort in Georgia. It's an ideal venue for skiing, paragliding, and other winter activities as it's surrounded by the great Caucasus Mountains.
Ski season usually runs from December to April in Gudauri. On heavy snow years, skiing at the highest 5th level lift is possible until May.
When I went to Gudauri in late March, I even caught a beautiful snowfall. Living in a tropical country, it was my first time to actually see a snowfall and touch the snow with bare hands! So while most of my Filipino friends and relatives have experienced first snow in either Japan, South Korea, China, or the United States, I can say that mine was a bit more unique after experiencing it in Georgia! 😉
Also read: Filipinos Can Experience Snow at These 10 Countries Without a Visa
Diverse Georgian cuisine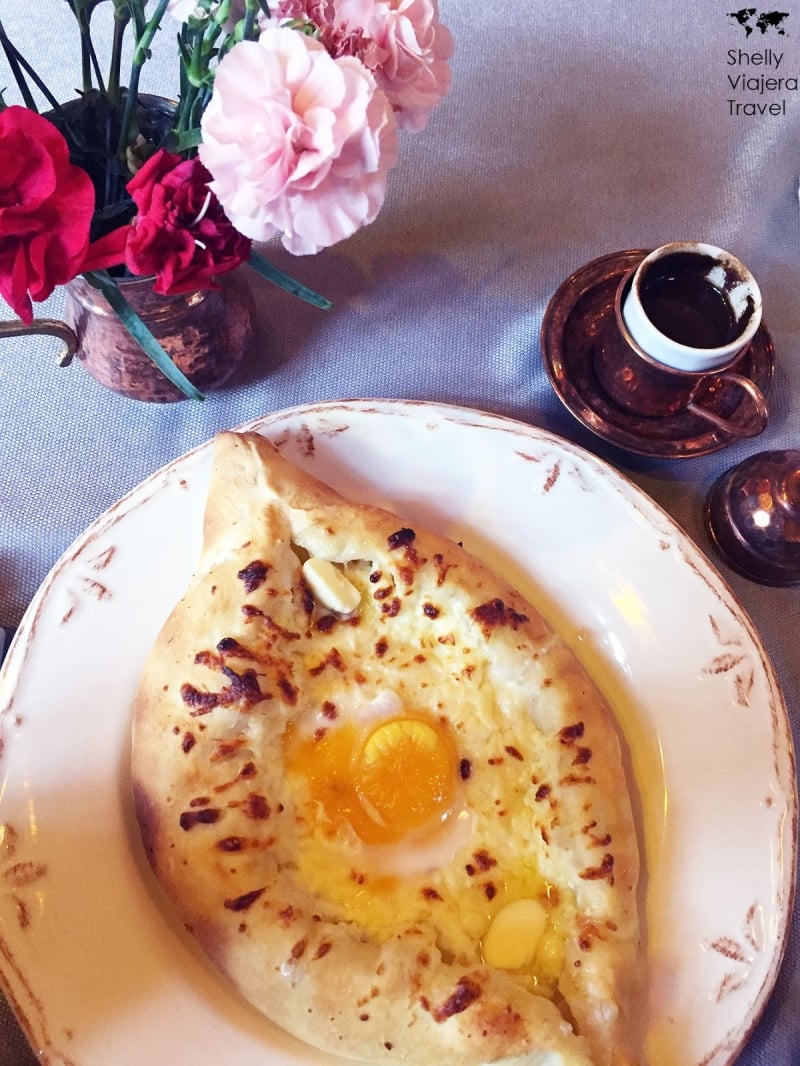 Khachapuri is regarded as Georgia's national dish. It's basically baked bread with cheese and egg as its main ingredients. Interestingly part of the tradition, this bread is shaped in different ways, including a boat-shaped one with raw egg in the middle called as adjaruli khachapuri.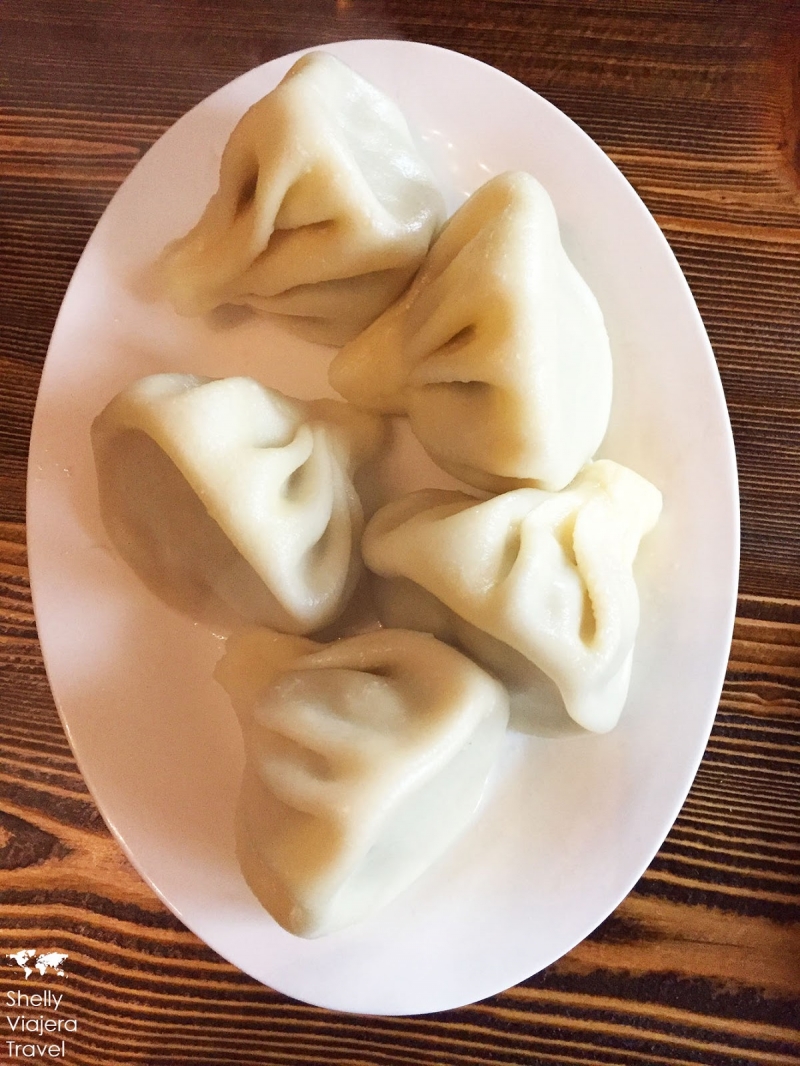 This is called a khinkali, the Georgian version of a dumpling. Its taste is very similar to the Chinese xiao long bao, but in a larger size with more stuffed meat inside.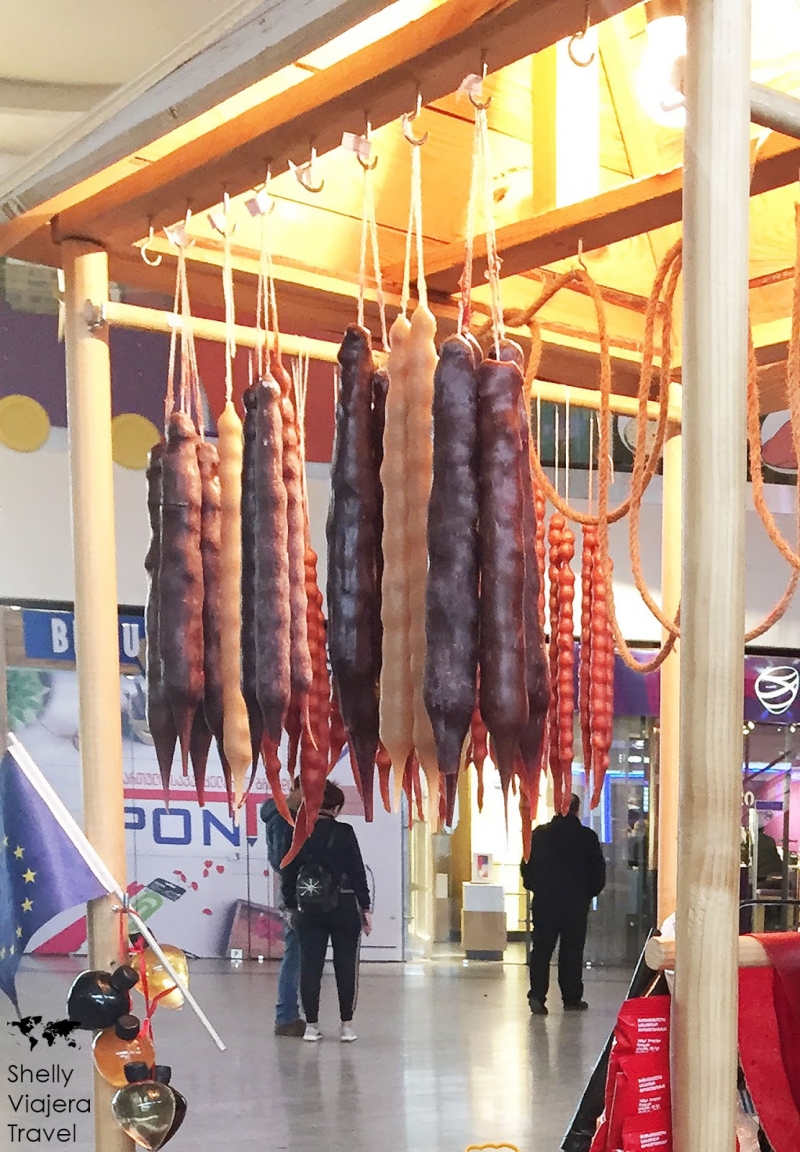 Thought as a candle, it's actually a Georgian food called a churchkhela. It's a popular dessert that tastes like candy. Its main ingredients include fruits (usually grapes), walnuts, almonds, and chocolates that are barbecued to a string, dipped into a fruit juice, and then dried to harden. A stick is usually sold for GEL 2 (US$ 1) on the streets.
Century-old and beautiful churches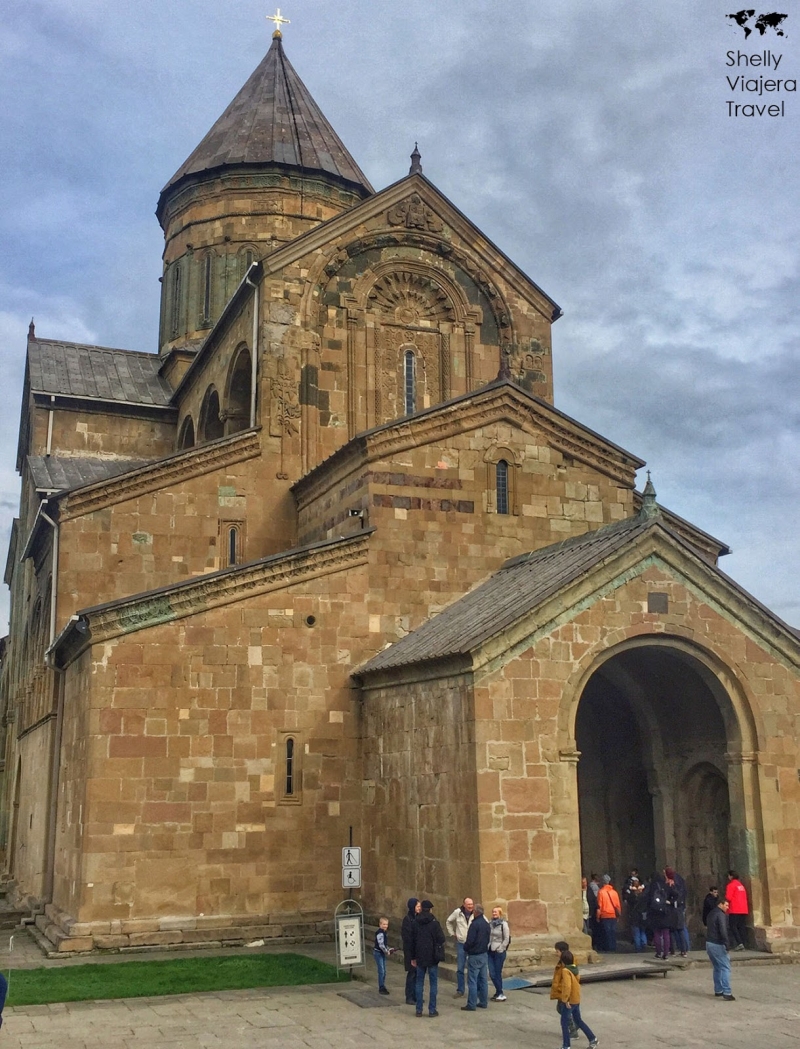 Georgia is home of the oldest Orthodox Christian churches in the world. Most of them are particularly found in Mtskheta, the former capital of Georgia.
The Svetitskhoveli Cathedral was constructed as early as the 4th century. Aside from being named a World Heritage Site by UNESCO, it also has a strong Orthodox Christian significance as a robe of Christ is said to be buried in this cathedral.
They say that a Georgian Jew named Elias was at Christ's crucifixion in Jerusalem and bought the robe worn by Christ before crucifixion from a Roman soldier. When Elias went back in Georgia with the robe, his sister Sidonia strangely died after touching it, and the people started believing that it was indeed a sacred robe.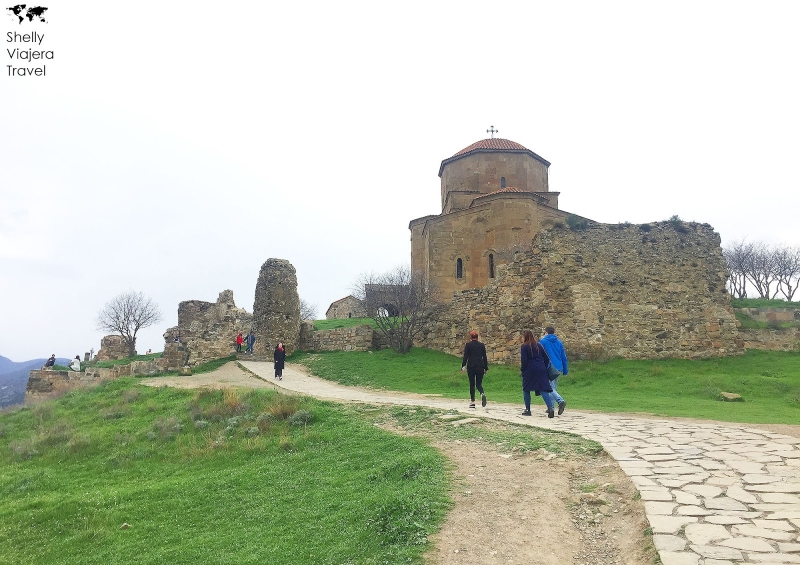 Also a 4th-century-old structure is the Jvari Monastery that's beautifully seated on top of a mountain. It's also a UNESCO World Heritage Site and an important place for Orthodox Christians saying that an evangelist named Saint Nino placed a huge wooden cross on the site, believed to cause miracles. With this, a small Jvari Church was built for the pilgrims, which is now the Jvari Monastery.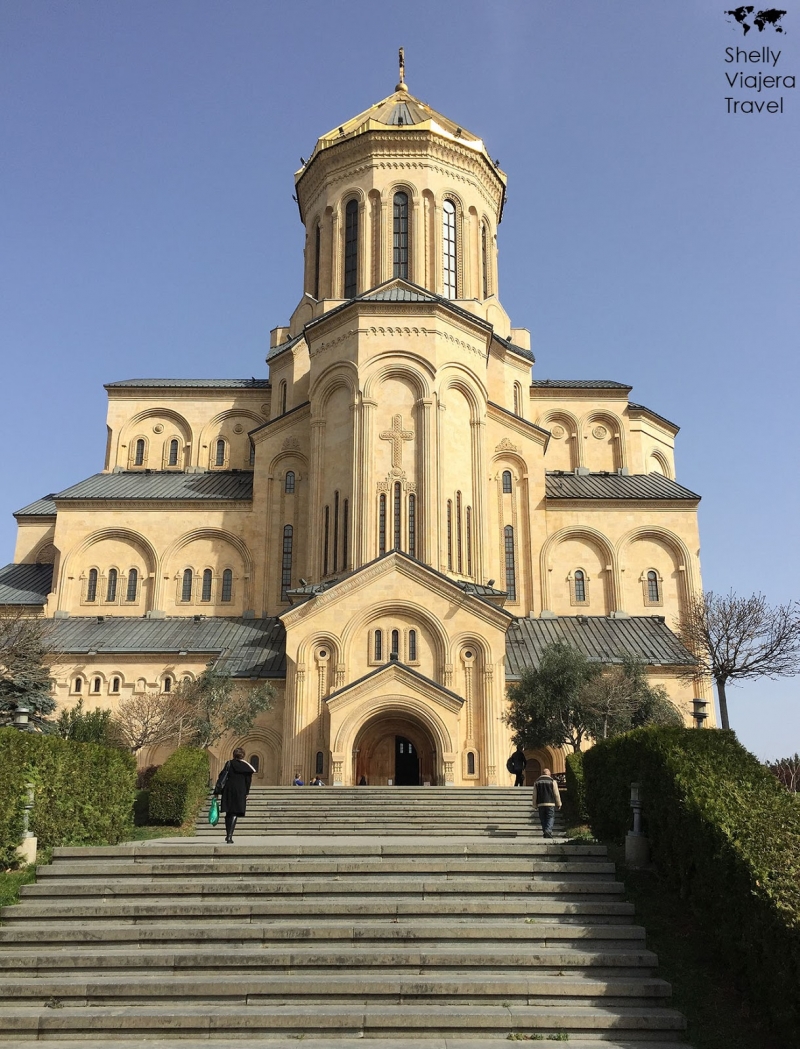 The Holy Trinity Cathedral of Tbilisi, also known as Sameba, is a massive structure sitting on Elia Hill in Avlabari, Old Tbilisi. It's the third tallest Orthodox Christian cathedral in the world standing 87 metres tall.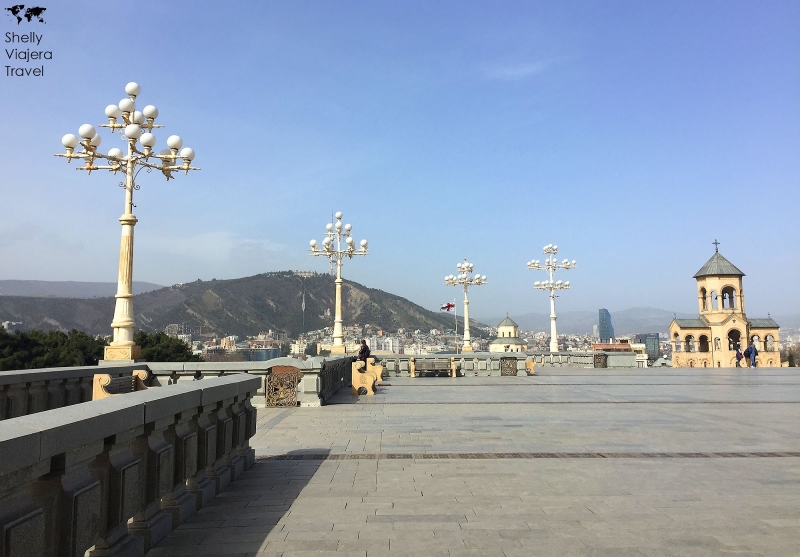 Though it isn't as old as the churches in Mtskheta with its construction only in 2004 and looks very modern, the architecture is amazing, not to mention that it's so huge it consists of nine chapels inside with a spacious view deck at the entrance. Also, since it's hilltop, the view from this cathedral is very stunning.
Have you been to Georgia? If you haven't, will you consider travelling to Georgia?
Let me show you around Georgia even more! View my Georgia vlog here.