Pink is more than a colour. Anyone who dares disagree with this should try looking the word up on the Internet. In fashion world, pink is considered as the most controversial shade ever. Loaded with gender-stereotypes, it has been a hot topic around the world among feminists, designers, and, of course, pink-lovers. Regardless of the reason for its fame, there's one thing undeniable about the colour pink — it's pretty. It's also pretty powerful, pretty strong, and pretty breathtaking. Here are ten pink destinations in the world to prove this.
1. Jaipur, India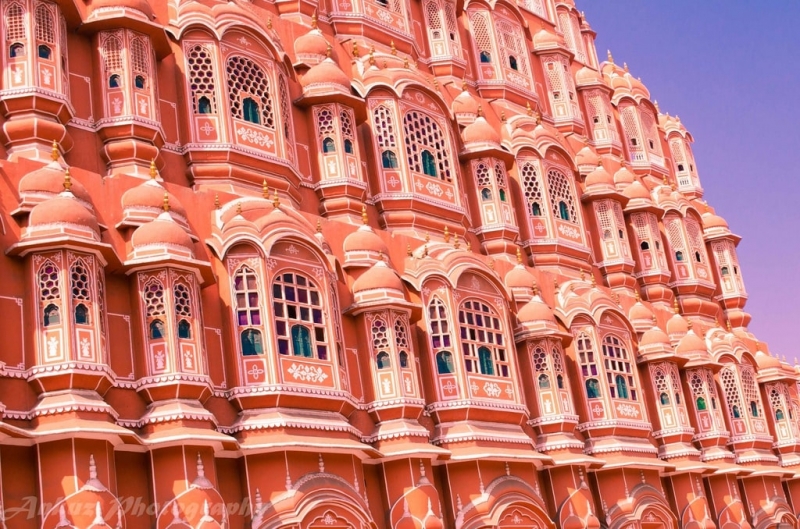 In 1876, Jaipur City was painted pink to impress Prince Albert upon his arrival. Maharaja Sawai Ram Singh II, who decided to beautify Jaipur, chose to colour the city terracotta pink as the shade was said to signify hospitality. Through the years, Jaipur remained pink as a law was passed to enforce the uniformity of the colour scheme across the city.
Hawa Mahal, one of its structures, towers six stories high with 953 small windows intricately designed with latticework. The whole palace was constructed using red and pink sandstone, staying true to the epithet of India's gorgeous "Pink City."
Also read: Exploring Jaipur – The Pink City of India
2. Pink Sand Beach, Bahamas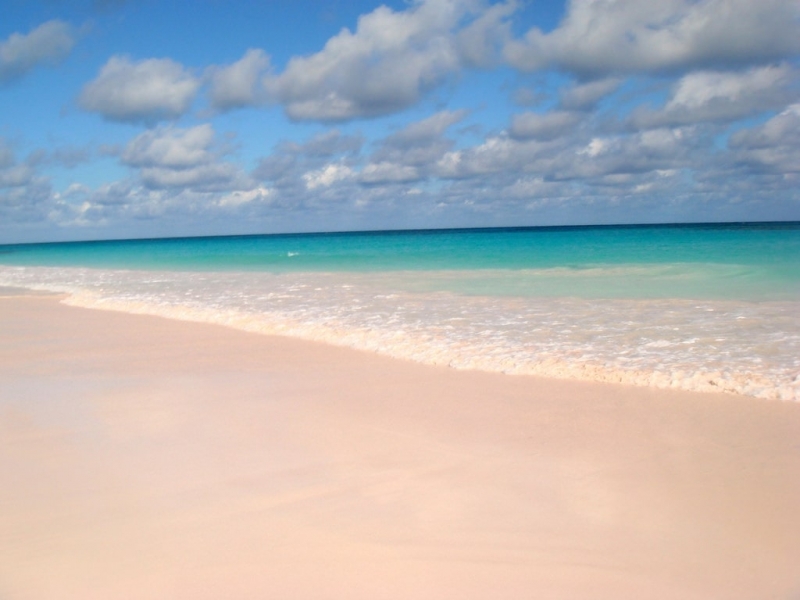 If you're a lover of both nature and the colour pink, the Pink Sands Beach in Harbour Island will surely take your breath away. Stretching at least three miles long, the coast owes its pink aesthetic to the pink microscopic coral insects around the beach. Aside from the beautiful sand, the Pink Sands Beach in Harbour Island also has pristine turquoise waters perfect for you to enjoy various water activities including snorkelling and diving.
3. Yangmingshan National Park, Taiwan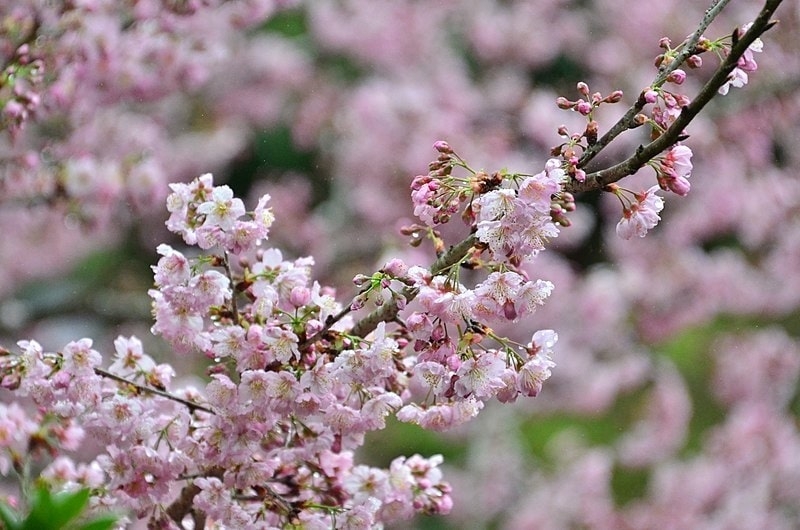 While we often think of Japan with the mention of cherry blossoms, there's a country a lot more accessible from the Philippines that carries those dreamy pink flowers you've always wanted to see. Recently becoming a visa-free country for Filipinos, Taiwan should definitely be on your list if you want to witness the beauty of sakura trees blooming. In Yangmingshan National Park, you get to experience a cherry blossom wonderland as you walk on its hiking trails. Be sure to book your flight when the cherry blossoms are in full bloom.
Also read: Taiwan's Cherry Blossoms 2018 Forecast: When & Where to Catch Them
4. Lake Hillier, Australia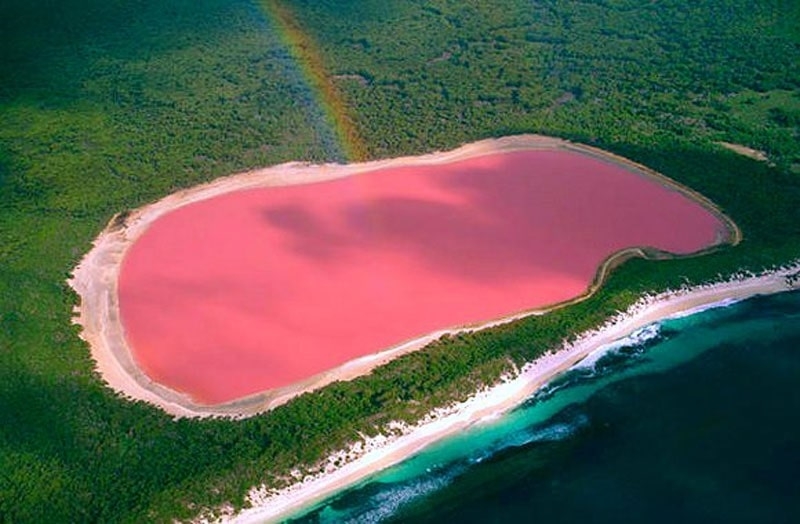 While Australia has several pink lakes, Lake Hillier stands out because its colour strikes a beautiful contrast against the woodland that surrounds it. The vibrant pink colour of this saline lake is considered permanent, and it doesn't change even when you put some of it into a container. Microorganisms living in the lake cause it to have a high salt content that produces a red dye. Unfortunately, you can't access this lake by land. What lets this lake remain majestic and pristine is the conservation of the area around it. Still, Lake Hillier is one of the most beautiful sceneries you can view from an aerial perspective.
Also read: Lake Hillier – Earth's Pinkest Landscape
5. Pink Street, Portugal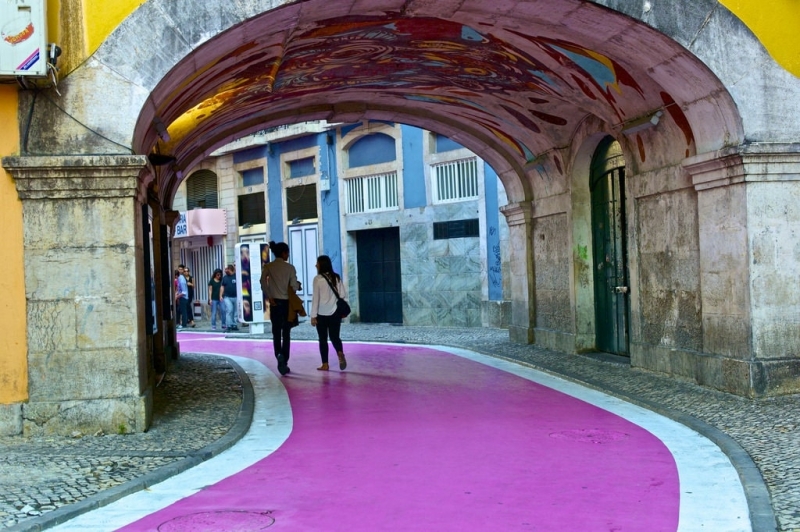 If you ever find yourself in Lisbon, particularly in Cais do Sodré, be sure to make your way into the famous Pink Street. Formerly a red light district, Cais do Sodré has turned into a place of art and good conversation. Although the nightlife in this neighbourhood stays true to its pulsating energy to this day, food chains, bars, and cafés now also line its streets. Now, everyone is welcome to enjoy the place.
6. Pietro NoLita, New York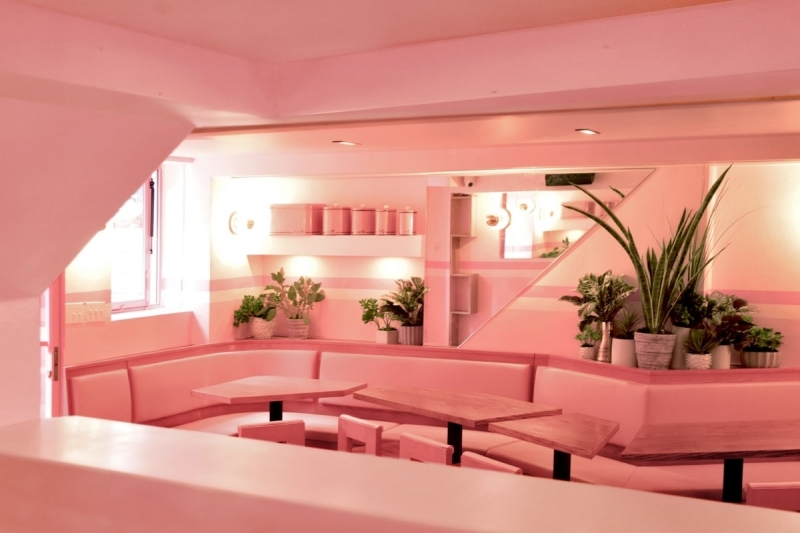 You'll definitely feel pretty in pink in this Italian restaurant in New York City. While Pietro NoLita is known for its charm, its food is also a good enough reason to visit the place. Have a hearty and healthy brunch and order some pancakes, pasta, or poached eggs. Did we mention their food items are all Instagrammable as well? Without a doubt, no one will be leaving Pietro NoLita without satisfying both the tummy and the feed.
7. The Royal Hawaiian, Hawaii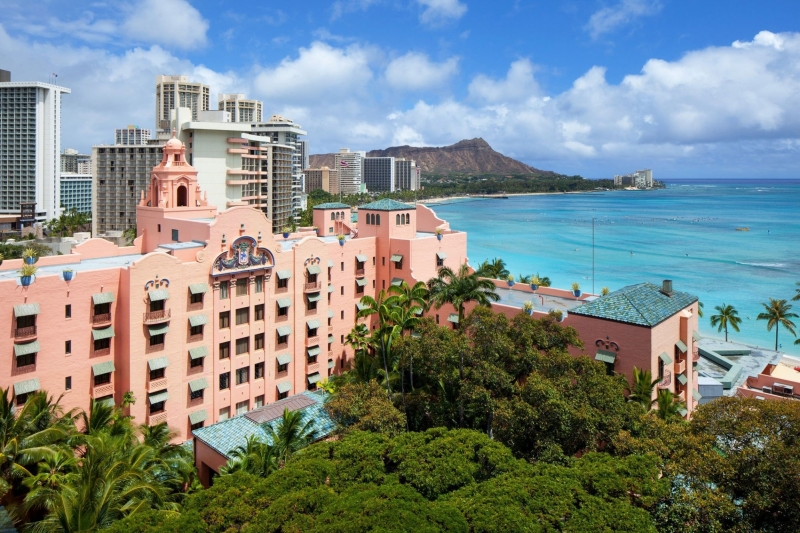 Tagged as "The Pink Palace of the Pacific," the Royal Hawaiian Hotel has hosted several big-named personalities for years. In fact, this beachfront hotel is considered one of the most luxurious hotels in Hawaii. Its eye-catching pink design and stucco façade have led it to be featured in several films and TV series including the 1931 Charlie Chan film The Black Camel, the 2002 film Punch-Drunk Love, the 2013 Mad Men season six premiere, and even the 1977 Charlie's Angels episode Angels in Paradise. If those aren't enough to prove its prestige, award-winning singer Joni Mitchell actually made a reference to the Royal Hawaiian Hotel in her song Big Yellow Taxi.
8. Great Santa Cruz Island, Philippines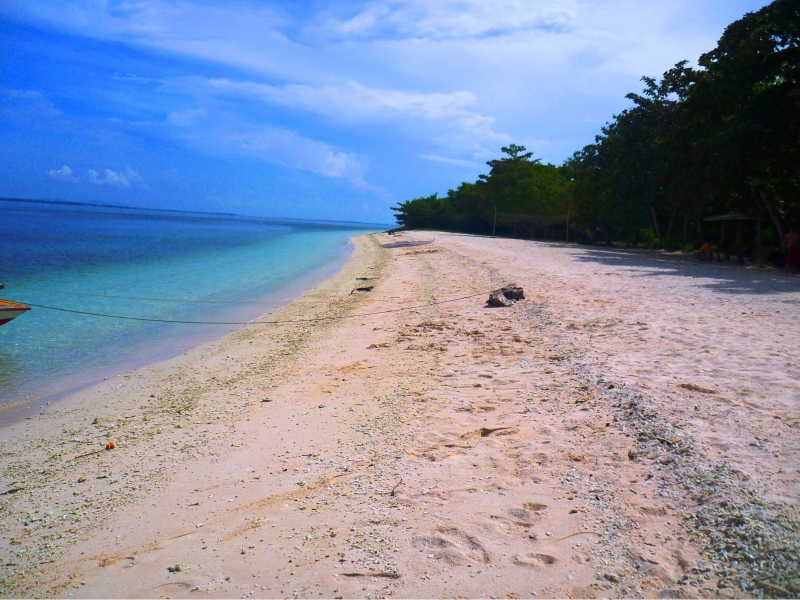 If you're looking for a pink island, you can find several in the country. Zamboanga City has a beautiful stretch of pink sand in the Great Santa Cruz Island, perfect for beach-bums who have a relentless passion for pink. Like the Pink Sand Beach in Bahamas, the Great Santa Cruz Island gets its pink sand from the pulverised red organ pipe corals. Because of its charm, this tiny island has been recognised as one of the best beaches in the world. And, the area remains conserved as it has been categorised as a protected area in Region 9.
Also read: The Pink Islands of Sta. Cruz, Zamboanga City
9. Paul Smith Wall, Los Angeles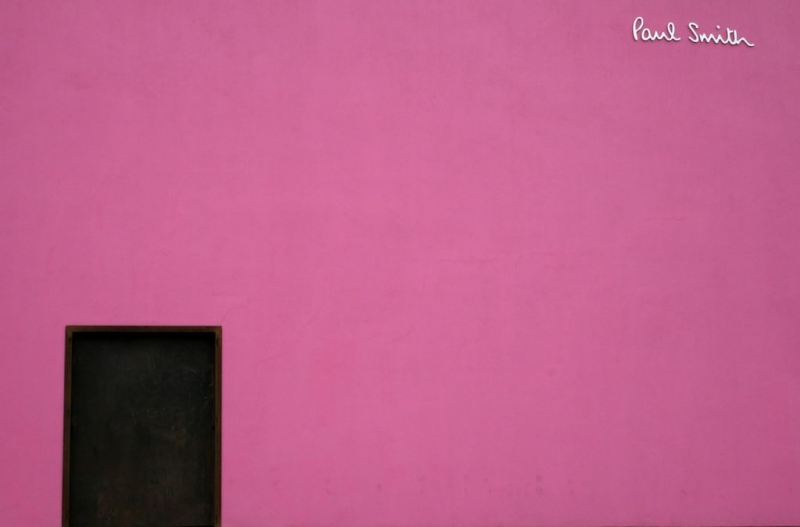 Who would've known that a wall can be popular enough to have over hundreds of thousands of hashtags on Instagram? The Paul Smith wall in Melrose is such an iconic Instagram wall that its fame has triggered someone to spray-paint "Go f*ck your selfie" across it. Ironic enough, the graffiti seemed to make the wall even more Instagrammable, and users won't stop posting their photos against the newly vandalised wall.
10. Playa by Lucy Folk, Australia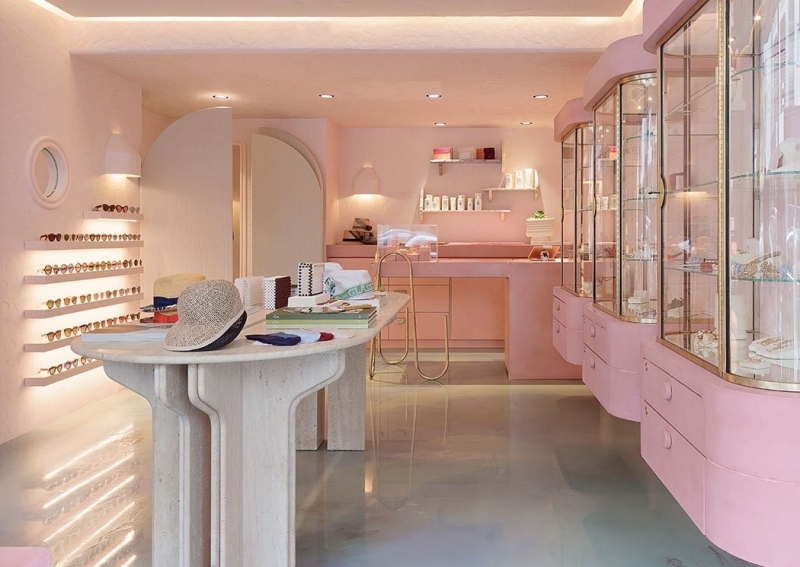 Over the decade, Lucy Folk has soared in her fine jewellery designing career. It's no surprise the designer chose to open her signature line to the stylish beachgoers of Bondi Beach. As Lucy Folk makes sure she displays her designs in a space as pretty and whimsical as her products, walking into the Playa store makes you feel like you're in an ice-pink paradise.
Pink may oftentimes be associated with femininity and sweetness, and some of these places showcase those characteristics well enough. But, many pink destinations have been erected in honour of this shade for more varying reasons. What's your favourite pink destination?