Some Filipinos love a good meme, a warm serving of fried rice with tuyo, and a breaking celebrity news to get their day going. For others, watching Zenaida Seva's horoscope updates — at least during the time the segment was running on the early morning show Umagang Kay Ganda — was enough to get them through. And since we love using our zodiac signs to guide us with work and romance, I thought, why not use them for travel too?
Also read: Real Travellers Share: Why You Should Travel At Least Once a Year
1. Pisces (19 February to 20 March)
Pisces travellers are known for being imaginative, reflective as well as romantic. They show tremendous affection towards immersive experiences which they find revitalising. They like to travel alone or with carefully selected people to allow them to focus on authentic local experiences, while also savouring relationships. Ideal destinations for Pisces are Greece or Bali in Indonesia, which is known for its mix of spiritual attractions, tranquil beaches, and laid-back social activities.
2. Aries (21 March to 19 April)
Adventurous and motivated are two words that best describe an Aries. Aries travellers are always up to new experiences, no matter how scary they may seem. These types of people normally like to go on solo adventures and unconventional activities like hitchhiking, mountain climbing, or eating exotic dishes. Adventurer-friendly destinations such as New Zealand and Nepal make for the perfect holiday getaway for them.
3. Taurus (20 April to 20 May)
Nature is a Taurus traveller's best friend. Being the generous kind, they also like to pack small food items that they would happily offer to anyone they meet on trips. They are easily touched by other people's lives and will go out of their way to help locals or fellow travellers. Unlike bookworms or movie junkies, satisfaction for Taurus travellers mostly comes in the form of observing all things in nature. With their many natural destinations, South Africa or any of the remote Philippine provinces would be a great place for these travellers to go to.
4. Gemini (21 May to 21 June)
Geminis are youthful and love to socialise with witty and equally energetic people. They prefer to stay in major towns or cities where nightlife would go on forever and where there is a good amount of group-friendly activities. If travelling with other people, they will usually be the first ones to bring up a conversation to keep dull boat or jeepney rides entertaining. They also like meeting new travellers so they tend to focus on areas where they can do just that. Dynamic places like Thailand, particularly Bangkok and Phuket, as well as Italy should then be in every Gemini's travel bucket list.
5. Cancer (22 June to 22 July)
Cancers have a reputation for being sensitive. They are into extended trips so they can truly immerse themselves in the culture of a place or the company of an important travel buddy. They like the feeling of actually gaining something worthwhile from a trip other than just random souvenirs. Cancer travellers also love being emotionally stimulated through different cultural experiences. This is why travelling to South America, particularly in countries like Colombia and Peru, and Central Asia is ideal because of the wealth of travel opportunities available in these areas.
6. Leo (23 July to 22 August)
Leos also have a fascination with cultures, but with a touch of sophistication. They adore the arts and culturally enriching activities such as going to museums, art shows, and indie concerts. They're also interested in taking part in arts by joining workshops. With their long and enchanting history with music and classic elegance, Austria and New York seem to be great destinations for Leo travellers.
7. Virgo (23 August to 22 September)
A lot of Virgos are known for their cleverness. If not travelling, they usually find themselves in front of a computer reading informative travel articles. They like to participate in discussions concerning travel and offer their insights. They are extremely thorough planners and don't like leaving without clear plans for the next few days. In addition, they spend a good amount of time preparing an itinerary and a checklist, and also encouraging others to do the same. For these reasons, places with well-organised travel environments, like Hong Kong and Singapore, should probably be top priorities for Virgos.
8. Libra (23 September to 22 October)
Libras are incredibly refined individuals who are usually torn between exploring cities or remote yet generally safe destinations. They appreciate art but tend to shy away from museums or mainstream places because they don't like huge crowds. Aside from arts, they find scenic landscapes most satisfying — from expansive meadows to snow-capped mountain peaks. They also like following a certain system when travelling as opposed to being spontaneous. With these traits, Libras can easily fall in love with countries like Japan, Germany, and Switzerland.
9. Scorpio (23 October to 21 November)
Scorpios care less about adrenaline-pumping experiences or daily hostel parties. They are generally mysterious. Hence, the need to stay in places with a smaller crowd or travelling during off seasons excite them. Still, they want to make sure that they don't go too far from the main areas. They usually travel to de-stress or have a downtime, and some of the places they can go to for these include Bhutan and Timor-Leste.
10. Sagittarius (22 November to 21 December)
Sagittarius travellers are often impulsive and love to explore remote places on their own. They are athletic, or at least active, so the idea of going on spontaneous adventures doesn't bother them at all. They are always seeking fresh experiences and opportunities where they can meet new people, and it usually starts with staying in hostels or tourist-friendly areas. Vietnam, India and Iceland are just three of the places highly recommended for a Sagittarius.
11. Capricorn (22 December to 19 January)
Learning about a place's history and culture tend to be at the top of a Capricorn's priorities. They are outgoing and don't mind learning from locals themselves, or simply reading books specific to a certain destination. These might take some time, but Capricorn travellers' hardworking and ambitious nature always prevails. This makes Cambodia, Myanmar or even France ideal travel options for them.
12. Aquarius (20 January to 18 February)
While generally cordial, Aquarius travellers still find joy in going to offbeat places by themselves. Instead of bringing their own, they will usually make friends with locals or other travellers. Travelling with large groups of people tend to make them feel uneasy, and will only prevent them from being able to meditate or relax on trips. Like a couple of other signs, Aquarius travellers are also spontaneous and open-minded about trying new things. They'll certainly enjoy a visit to Laos, Italy, and Argentina once they save enough money to do so.
Also read: 10 Long Weekends in the Philippines in 2019 with Calendar & Cheatsheet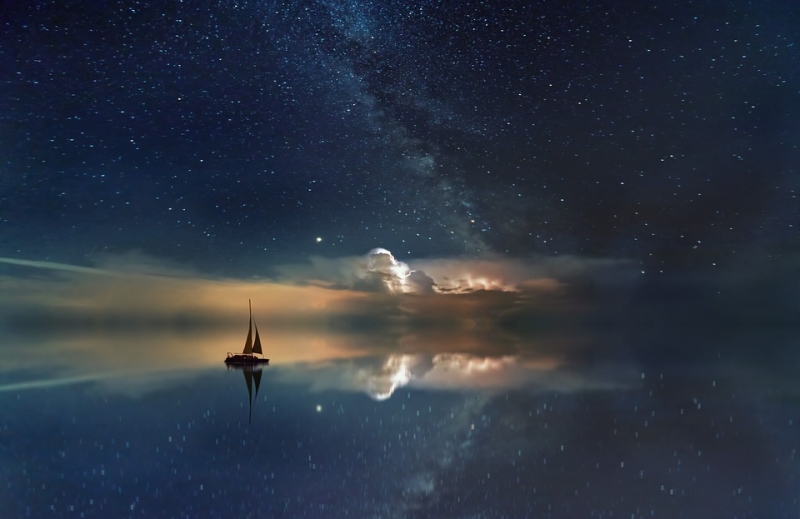 While not always accurate, our signs reveal a few things about our personalities that can help us in our travels, from deciding which destination to go to or whether to travel solo or with a companion. This makes them exceptional 'travel guides' on their own. Just remember, "Hindi hawak ng mga bituin ang ating kapalaran, gabay lamang sila. Meron tayong free will, gamitin natin ito", as what Zenaida Seva used to say.