As Filipinos, we know very well that there are countless beautiful places in the Philippines. In fact, while foreigners can hardly believe it, we're so used to witnessing amazing sights around this gorgeous country we call home. As locals, we're spoiled with so many white sand beaches, stunning waterfalls, and amazing climbs.
But apart from those breathtaking natural wonders, there are still so many other sights just waiting to be explored! You might even be surprised that you don't need to venture abroad to see some of these super-cool spots:
1. El Patio Razon — Rizal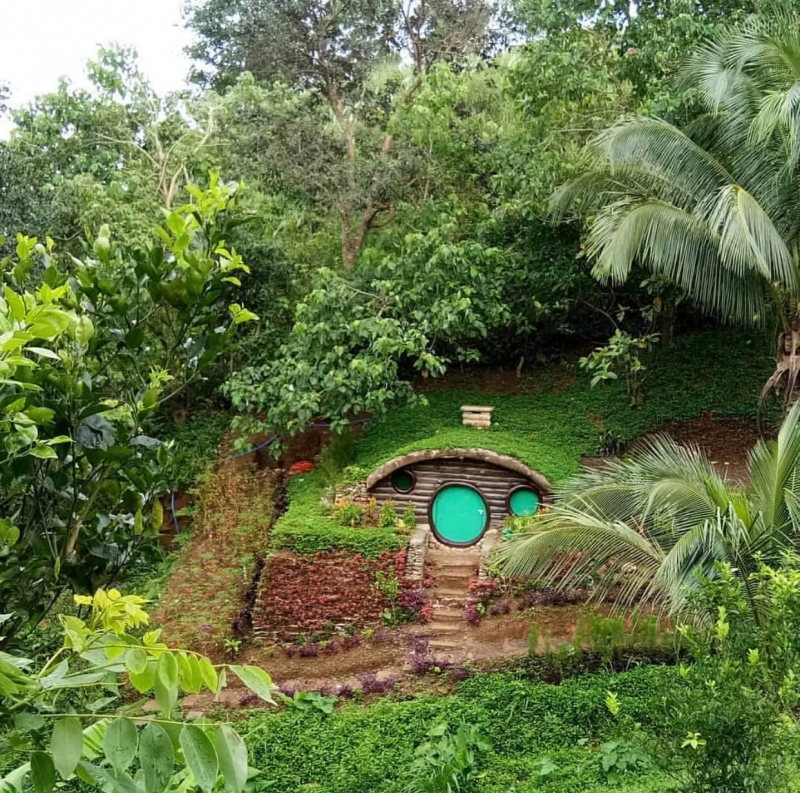 No need to book a plane ticket to New Zealand to experience the magic of Hobbiton. Tanay's El Patio Razon has its own little Lord of the Rings-inspired hobbit house! And what's more, you can even rent it for an overnight stay! (Camping is another option you might want to take into consideration, too).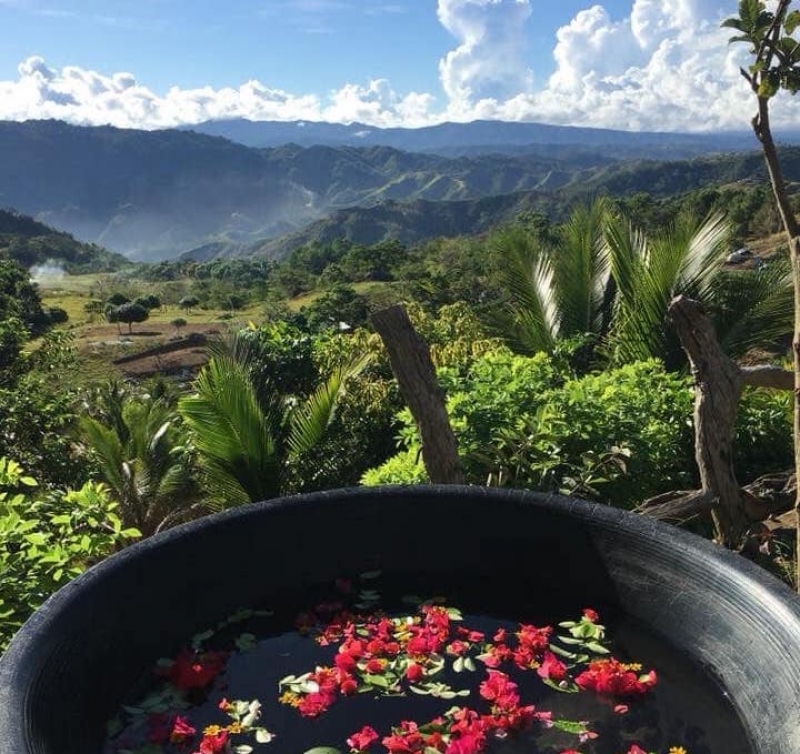 Above all, however, this weekend-worthy destination is famous for its kawa baths — relaxing hot baths prepared in life-size clay woks. So, make sure to take a hot dip while enjoying the most breathtaking views!
2. Sirao Pictorial Garden and Camping Site — Cebu City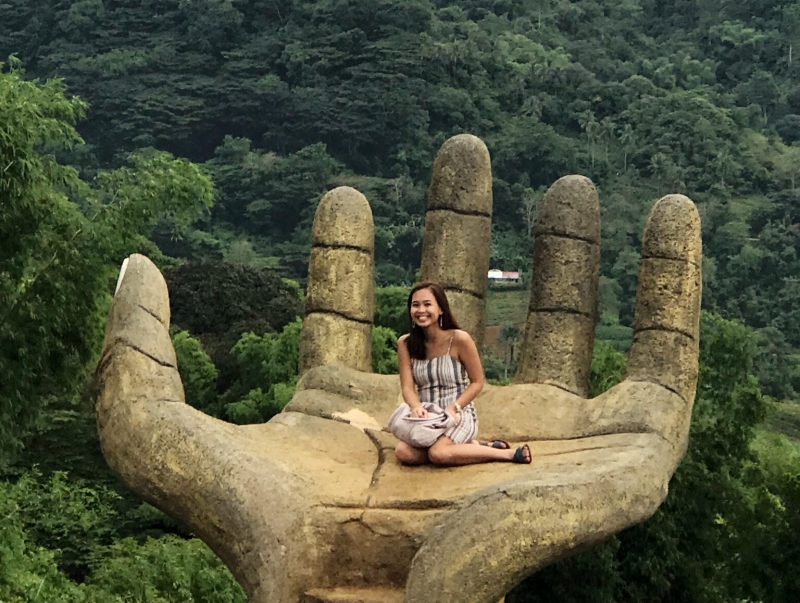 It's easy to think these photos were taken in Bali. But isn't it even more exciting that this cool spot can be found in our very own country?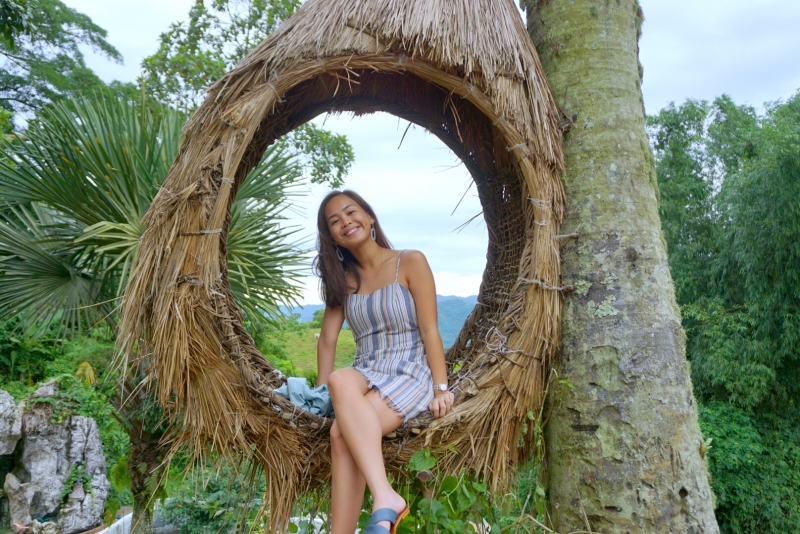 Not to be confused with Sirao Flower Farm, Sirao Pictorial Garden is actually a separate tourist attraction. Here, you can enjoy the cool breeze, admire gorgeous blooms, and take in stunning mountain views. (Confession: I actually thought the two were one and the same. But hey — it led me to discover this interesting place, anyway!) 
Also read: 8 Flower Fields in the Philippines That Will Take Your Breath Away 
3. Temple of Leah — Cebu City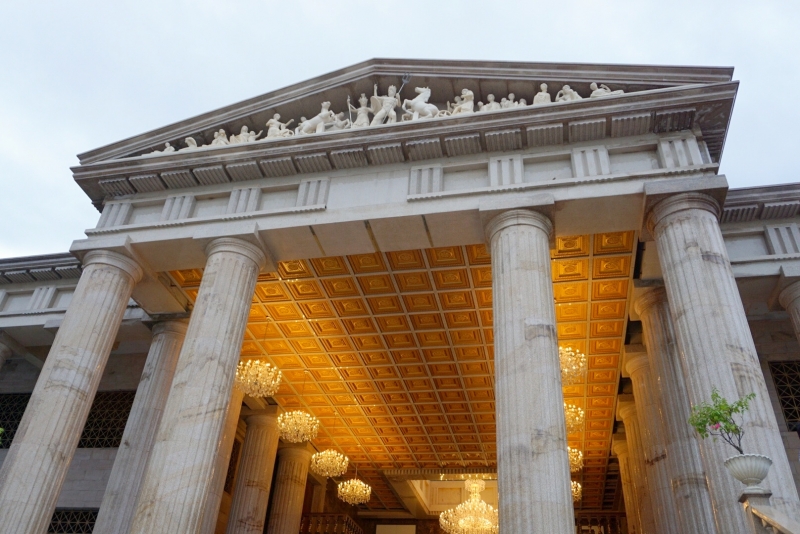 No, you aren't looking at a Roman temple! Dubbed the 'Taj Mahal of the Philippines', the Temple of Leah was built as a symbol of a husband's undying love for his late wife. Though it's still a work in progress, it's already one of Cebu's top tourist attractions. (It opened to the public in 2015, and is expected to be finished in 2020.)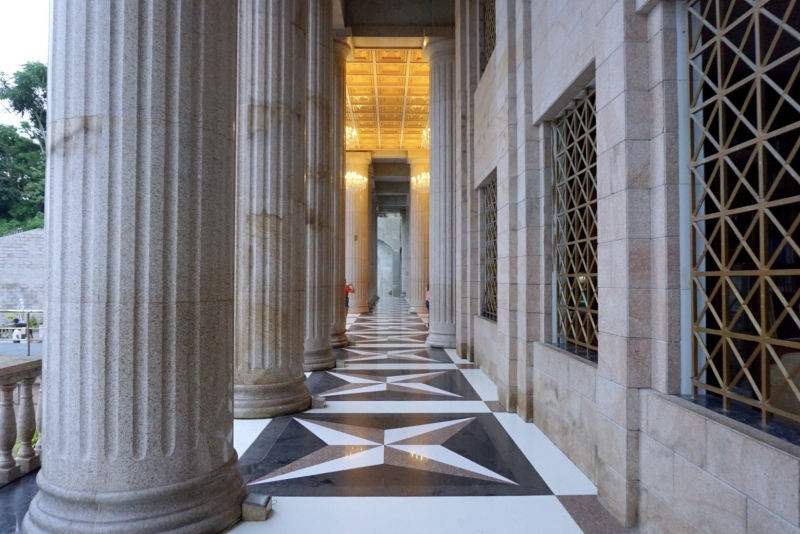 With Greek statues, columns inspired by Roman architecture, chambers filled with beautiful books and antiques, and gorgeous views of Cebu, this spot is truly a sight to behold!
4. Hinatuan Enchanted River — Surigao del Norte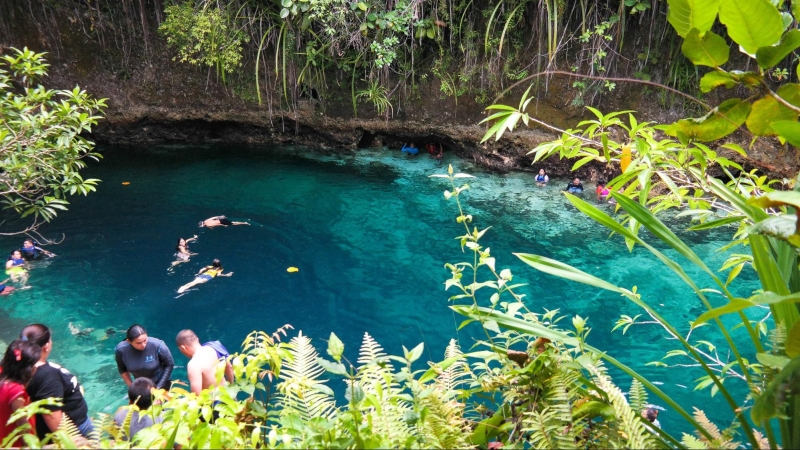 The Hinatuan Enchanted River isn't your run-of-the-mill Philippine river. With its mesmerising shades of blue, this striking river looks just like the magical cenotes Mexico's Yucatan Peninsula is famous for.
Just like cenotes, which the Mayans claim are passages to the underworld, the Hinatuan river also has its own interesting stories. Flowing into both the Philippine Sea and the Pacific Ocean, this breathtaking natural wonder is said to be guarded by engkantos and other mystical creatures. Legend has it that its unique colours are actually the work of fairies!
Also read: 8 Enchanting Rivers in the Philippines That Will Make You Skip the Beach
5. Calauit Island Safari — Palawan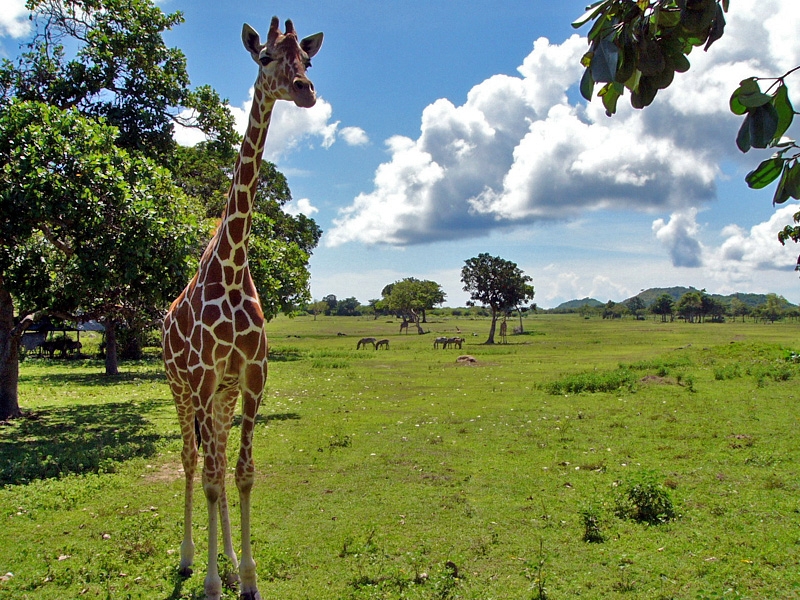 Did you know that the Philippines has its very own game reserve and wildlife sanctuary? Before booking your African safari, perhaps you'd like to take this safari park into consideration. This 3,700-hectare eco-tourism site is home to beautiful creatures, both local and African. These include Somali giraffes, Grévy's zebras, Calamian deer, and even more flora and fauna. 
Tip: While doing so may seem fun or make for a cool photograph, it's always important to keep in mind that you shouldn't disturb animals in their natural habitats. 
6. Inflatable Island — Zambales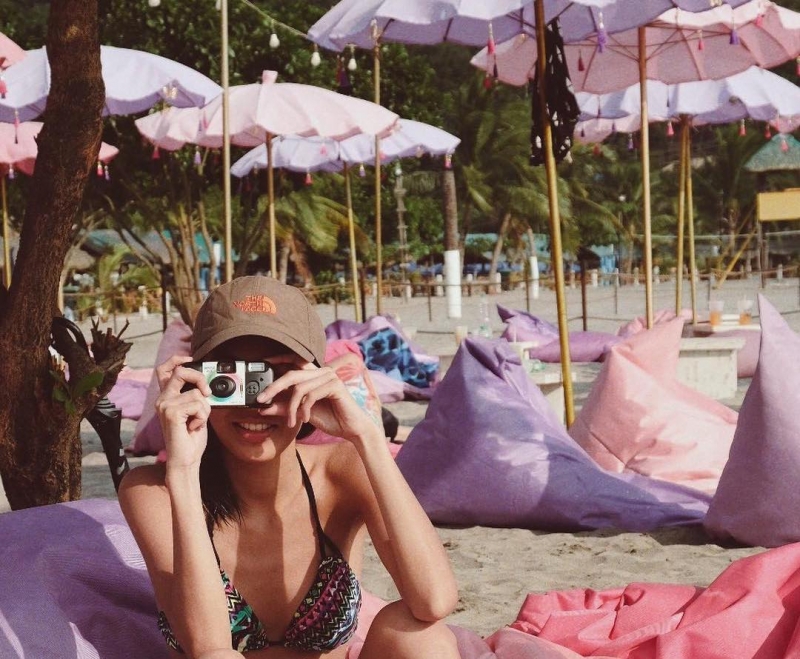 When people see photographs of these colourful umbrellas and bean bag chairs, they usually assume these are pictures of La Plancha, Bali. In reality, however, they're looking at photos of Inflatable Island — Asia's biggest floating playground!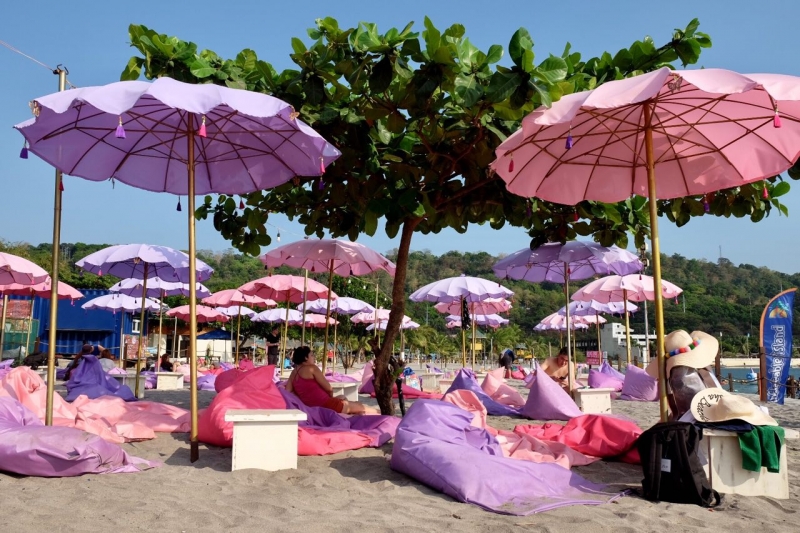 This 4,200-square meter attraction is perfect for anyone who wants to embrace their inner child, and have some fun under the sun. Spend the day afloat the world's largest (inflatable) unicorn, and enjoy fun inflatable slides, bridges, swings, human launchers, and more!
7. Fortune Island — Batangas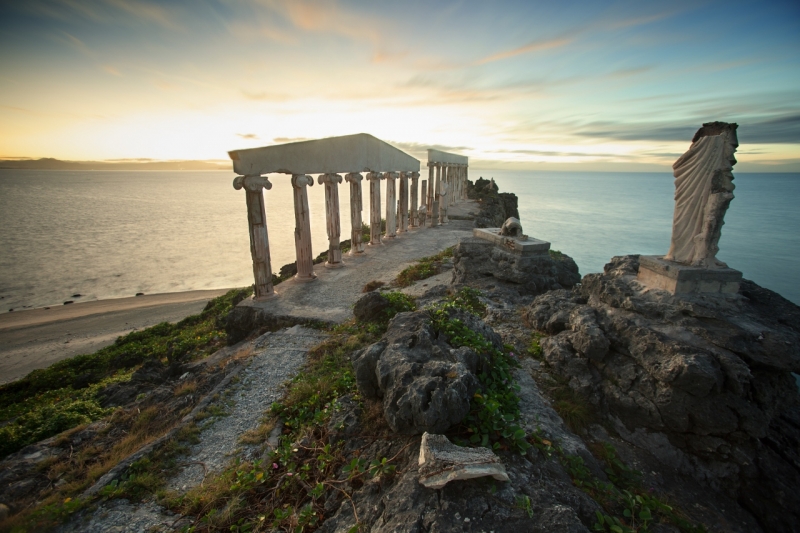 Ruins of a Greek acropolis, you might wonder? These ancient-looking pillars and statues are actually remnants of a now-defunct luxury resort. Named for a fortune found at a 16th-century shipwreck, Fortune Island was formerly an island resort for society's upper crust.
Today, you can take advantage of the island's white sand beach, go cliff-jumping, and go snorkelling. Or, go scuba diving — you'll find sinkholes, stunning coral formations, and an awe-inspiring shipwreck!
Tip: A day trip will suffice, but you're also welcome to camp on the island. Just remember to pick up after yourselves and to leave no trace.
8. Villa Jovita — Batangas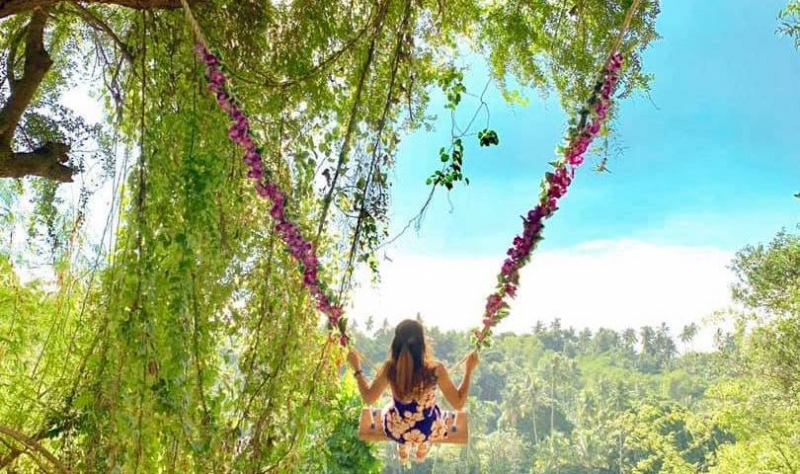 For those of you who still can't quite afford that trip to Bali, here's a third spot for you to check out. Villa Jovita is a home-turned-resort, best known for its five natural pools, surrounded by beautiful bamboo trees.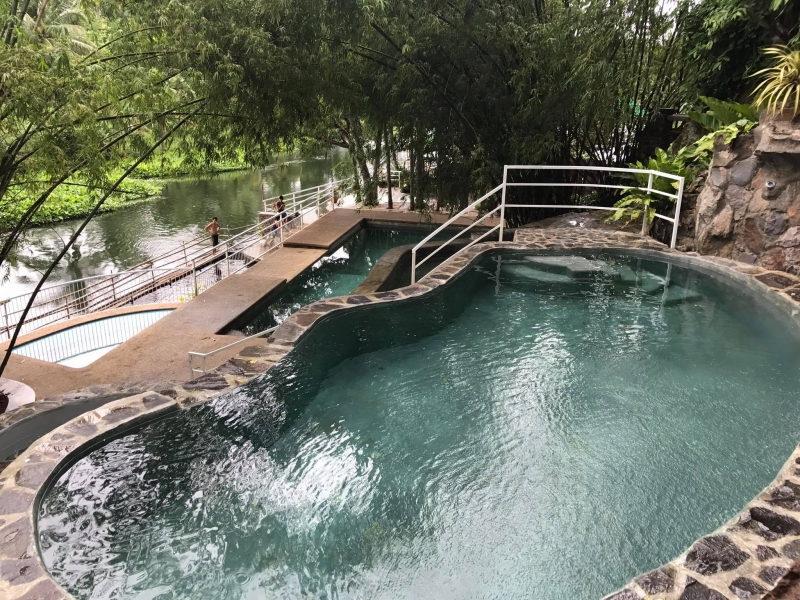 The 'Bali corner', on the other hand, is a recent and welcome addition to the resort. This spot is complete with a giant swing and photo op-worthy nests! Enjoy the breeze, and swing into the property's lush greenery — you certainly won't regret it!
Also read: 12 Philippine Destinations for Stargazing and Milky Way Sightings
Any other places in the Philippines you'd like to share with us? Let us know in the comments!