If you love being surrounded by gorgeous blooms, or are dedicated to getting that perfect Instagram photo, then you'll want to visit these breathtaking flower fields in the Philippines. Depending on where you live, they're either just a road trip or short plane ride away — so check out this list, take notes, and start planning your next long weekend trip!
Also read: 10 Long Weekends in the Philippines in 2019
1. Northern Blossom Flower Farm — Atok, Benguet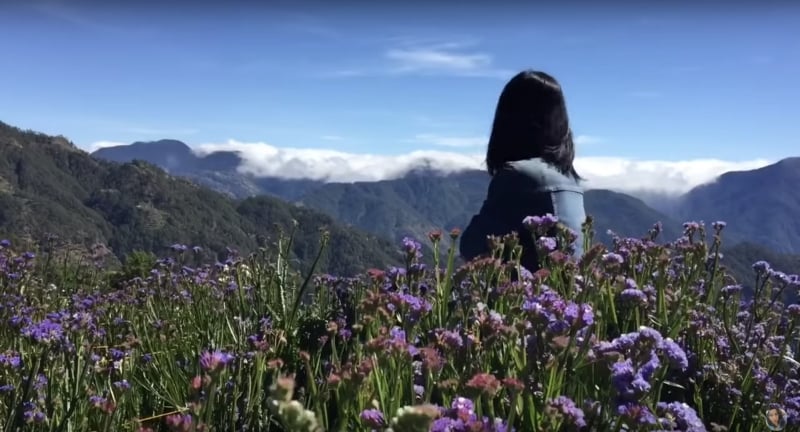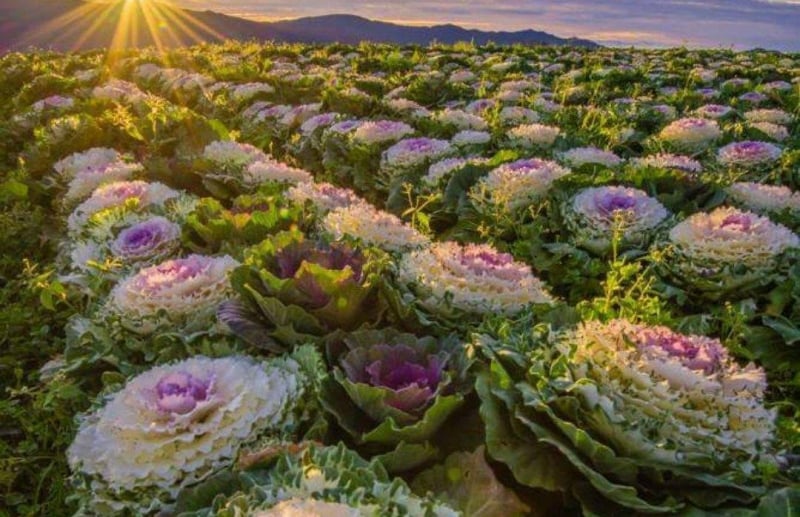 Famous for its beautiful, larger-than-your-palm cabbage roses, this two-hectare flower farm in Atok, Benguet is certainly one of the most beautiful flower fields in the Philippines. If you frequently find yourself around Dangwa Flower Market, some of their blooms are actually sourced from here! The Northern Blossom Flower farm is home to beds of snapdragons, sunflowers, marigolds, and more. An added bonus? It also offers amazing views of Mt. Pulag!
Entrance fee: ₱250 for two hours
Hours: Tuesday to Sunday, 6am to 5pm
2. Mariano's Blooming Agri-Tourism Park — Tupi, South Cotabato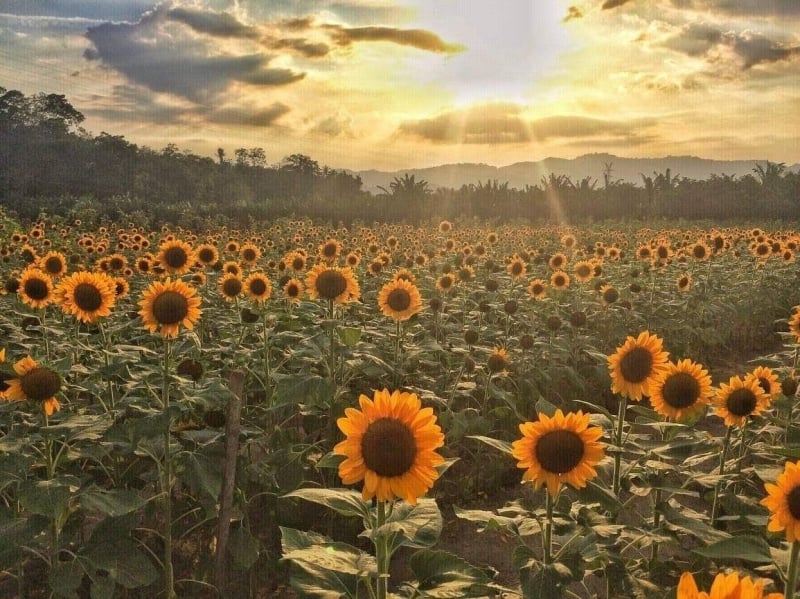 Mariano's Blooming Agri-Tourism Park is the perfect excuse to pay a visit to the stunning Soccskargen Region!  Find this 13-hectare plantation in Tupi — the fruit, vegetable, and flower basket of South Cotabato. With five varieties of sunflowers and such an expansive field, we're pretty sure it's possible to get lost at this park — and we have no problem with that at all! And what's more? The park has a pretty affordable entrance fee: ₱50 on weekdays, and ₱70 weekends!
Entrance fee: ₱50 for adults and ₱30 for kids and senior citizens on weekdays; ₱70 for adults and ₱50 for kids and senior citizens on weekends and holidays
Hours: Monday to Sunday, 7am to 5pm
3. Masungi Georeserve — Baras, Rizal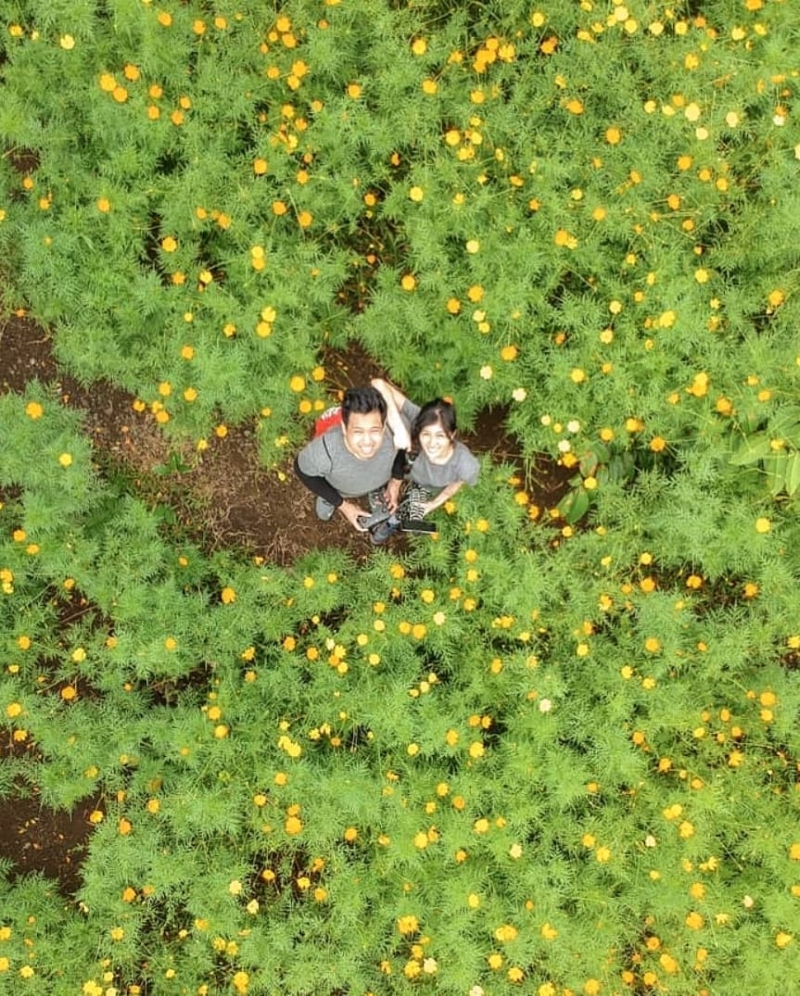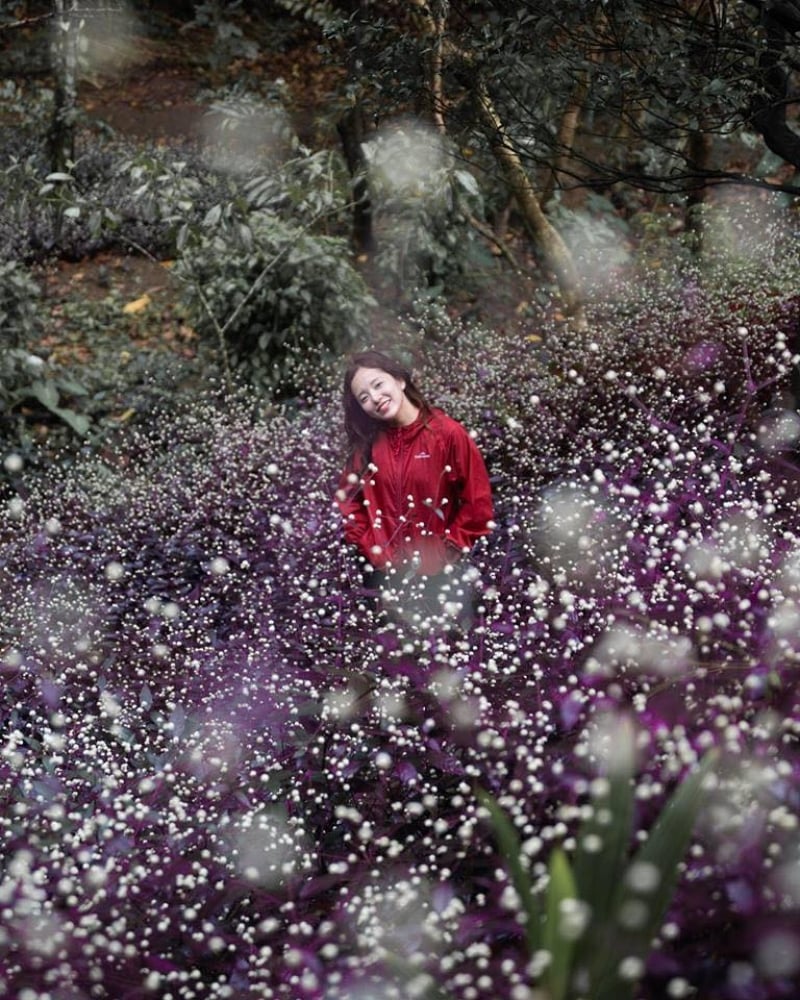 This one's perfect for your next barkada day trip! Besides Masungi Georeserve's famous giant rope hammock, the Instagram-famous geopark also has two photo op-worthy floral spots (well, one flower field and one sea of wild plants!). You'll find a vibrant yellow field of cosmos close to the entrance, while the stunning white-and-purple field of joy weeds can be spotted along the Legacy Trail!
Entrance fee: ₱1,500 on weekdays, ₱1,800 on weekends
Hours: Tuesday to Sunday, 5.30am to 6pm
4. Sunflower Camp at Tayug Ecopark — Tayug, Pangasinan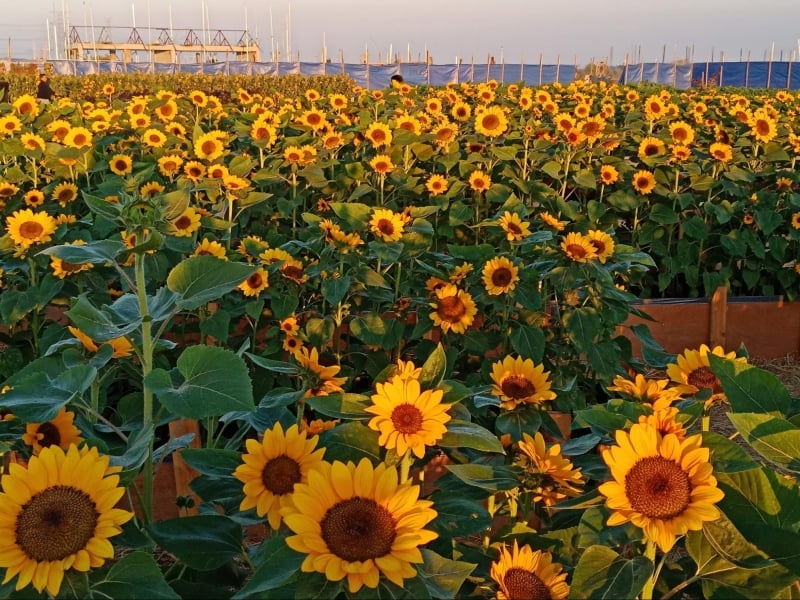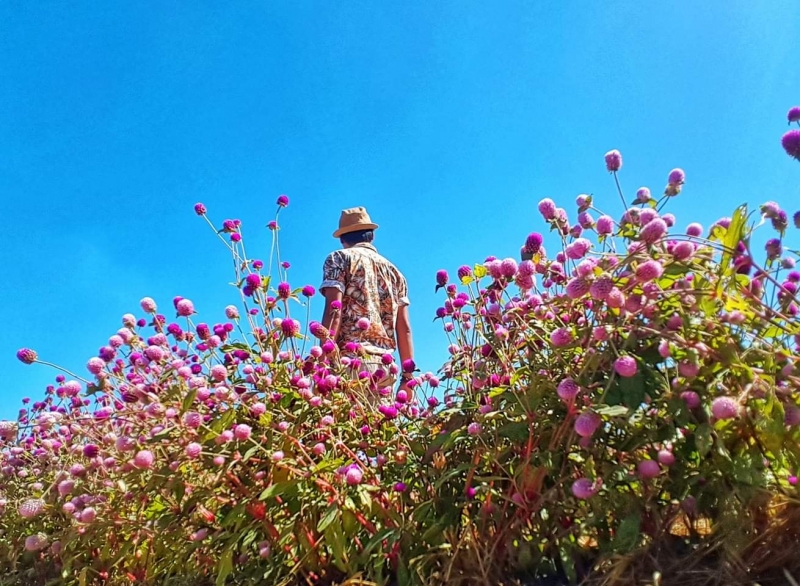 Tayug's sunflower camp is truly one of Pangasinan's gems! With thousands of flowers in full bloom, it's impossible not to fall in love with this magical place. Not just limited to sunflowers, the eco-park is also home to beautiful blooms that include marigolds and gomphrena, morning glory, and celosia cristata flowers. Get your sunscreen and your cameras ready, because you'll definitely want photos in almost every corner of this park!
Entrance fee: ₱100 for adults, ₱80 for kids, students, and senior citizens
Hours: Monday to Sunday, 7am to 7pm
5. Sirao Flower Farm — Cebu City, Cebu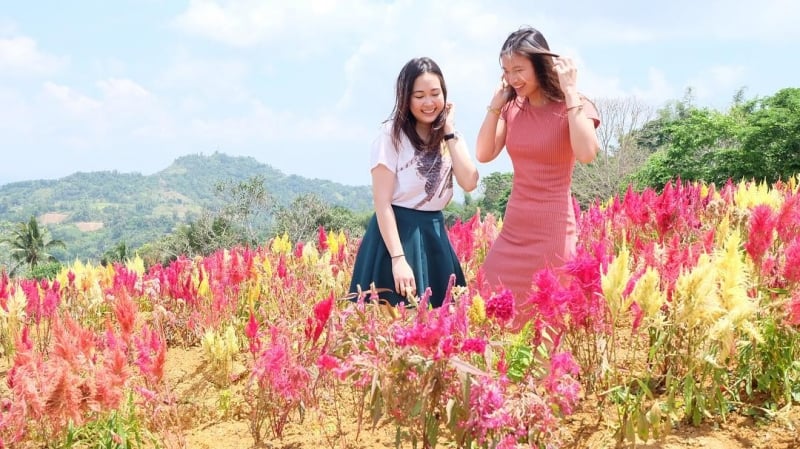 You might already recognise these this field of pink and yellow blooms — Sirao Flower Farm has quickly become one of Cebu's most Instagrammed spots! The flower farm has attracted locals and tourists alike, enough for it to eventually be nicknamed 'Little Amsterdam'. Besides celosias, you'll also find chrysanthemums, daisies, and sunflowers around the farm! Plus, with an entrance fee of just ₱50, how could you skip this spot if you find yourself in the area?
Entrance fee: ₱50
Hours: Monday to Sunday, 6am to 6.30pm
6. 10,000 Roses Cafe & More — Cordova, Cebu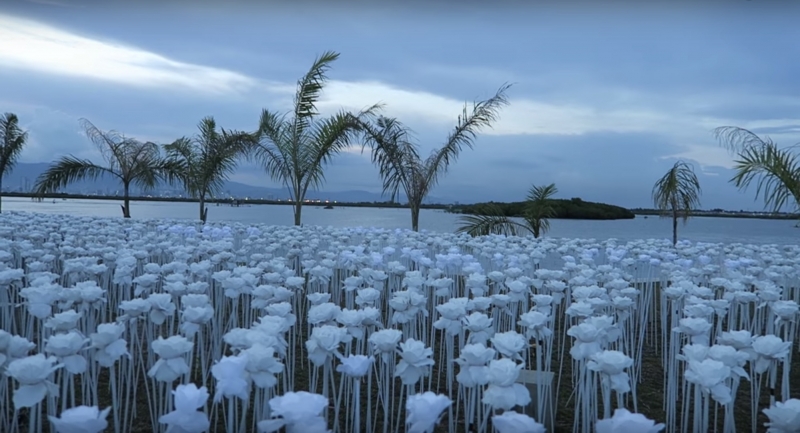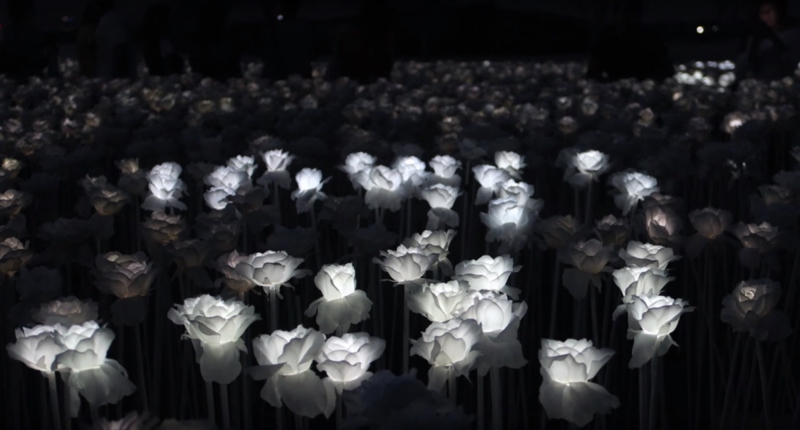 Also in Cebu, you'll find this field of 10,000 roses in front of a Korean Cafe, close to the famous Lantaw Floating Restaurant. And no, they aren't real (they're artificial and LED-powered) — but they definitely still make for a breathtaking sight! Try to schedule your visit in the late afternoon, right before it gets dark. The sunset makes for a beautiful backdrop as you admire this field of roses. Then, as they're lit up at nighttime, you're in for yet another amazing scene!
Entrance fee: ₱20
Hours: Monday to Sunday, 11am to 11pm
7. Sunshine Farm — Tiaong, Quezon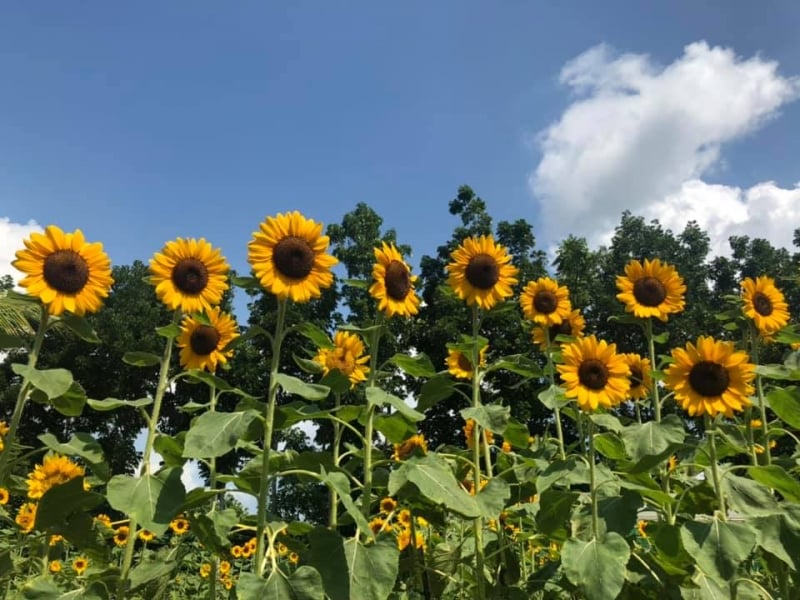 The Sunshine Farm is not just a stunning tourist spot — it's also a beautiful symbol of hope. Known to empower persons with disabilities by providing them with livelihood opportunities, the flower farm is run by advocates for inclusivity and diversity. Here, you can also buy sunflowers for ₱150 apiece, and purchase souvenirs at their shop — proceeds allow the farm to provide more opportunities for PWDs!
Entrance fee: ₱100
Hours: Monday to Friday, 8am to 6pm; Saturday to Sunday, 7am to 6pm
8. The Flower Farm — Tagaytay, Cavite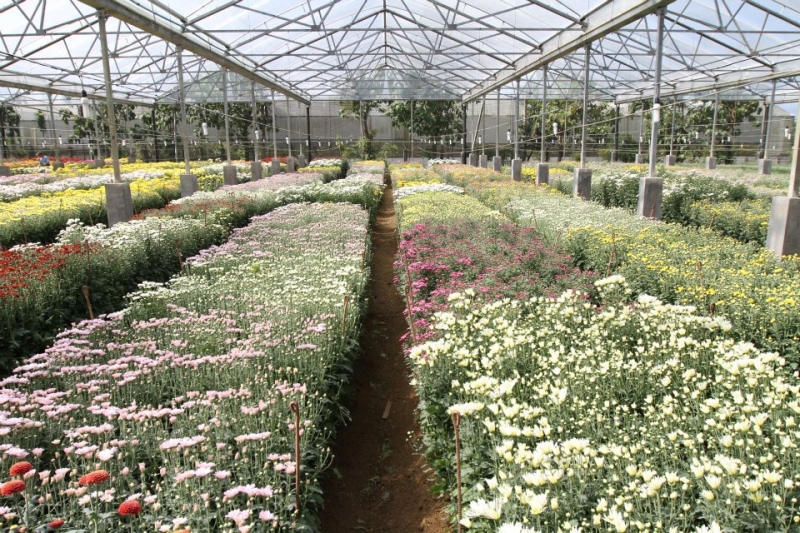 The Flower Farm has been around since the '80s and remains to be one of Tagaytay's must-see spots. Just make sure to book your visit in advance, as it isn't open to the general public! A visit to the farm comes with a tour of their 15 greenhouses, which take up a total of seven hectares of land. You'll find a wide variety of blooms and succulents at the farm — you can even create your own flower arrangements!
Entrance fee: ₱1,800 for a group of up to 10 people
Hours: Inquire for bookings
Also read: Cherry Blossoms in the Philippines: Where to Find Them, and More!
No need to leave the country to witness amazing floral sights when there are so many flower fields in the Philippines that are worth visiting!
We can't wait to see your photos — don't forget to tag us on Instagram at @tripzillaph, and use our hashtags #TripZillaPH and #MakeTravelHappen!