There's just something about cherry blossoms, isn't there? We Filipinos go crazy for them! Many of us schedule trips to Japan in time for sakura season — and we can't help but flock toward other popular spots where they've been known to bloom, too. Excitingly, cherry blossoms in the Philippines are no longer just a thing of the imagination. Over the years, there have been several local sightings. Just recently, they've been spotted blossoming over in Benguet!
But have you heard? Cherry blossoms were spotted blooming somewhere else — a little further down south in the Visayas region.
Also read: The Ultimate Food & Sakura Itinerary That Maximises the JR East Pass (Tohoku)
A happy accident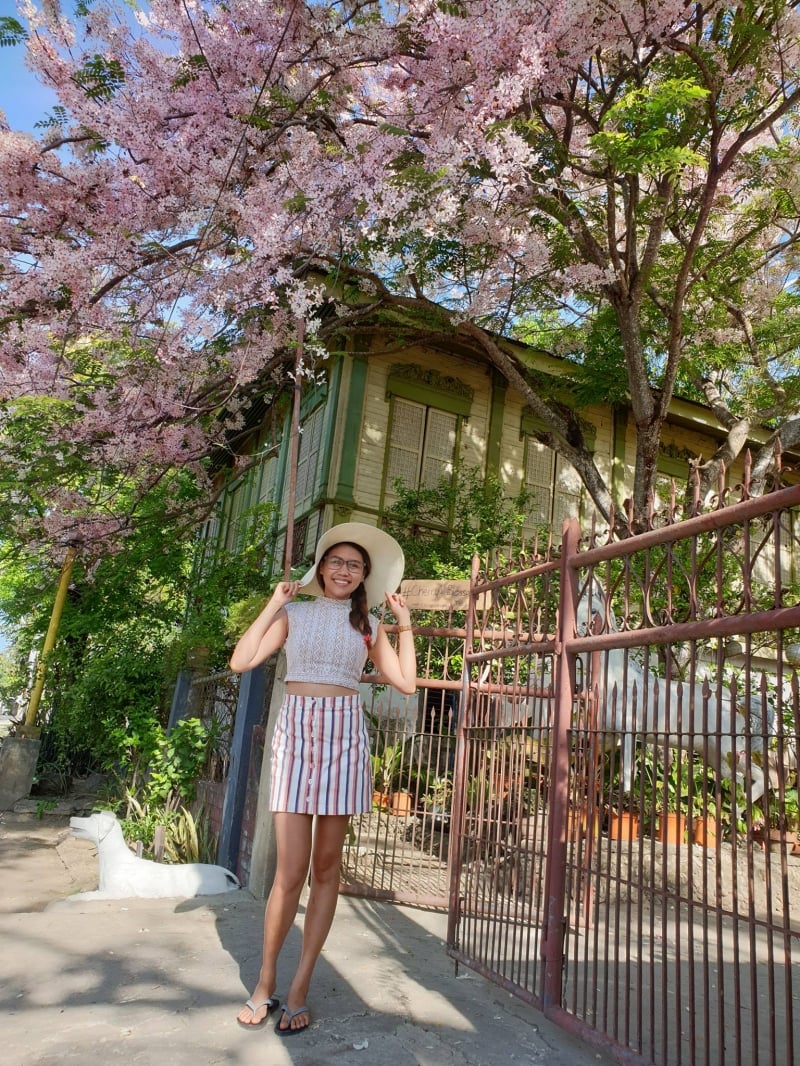 While strolling the streets of Dumanjug, Cebu, traveller Mindy Jadraque and her husband unexpectedly spotted a cherry blossom tree, just along the main road of Brgy. Ilaya. And of course, they couldn't help but stop for the photo op! An outdoor signage identified the tree's owner as Cherry Lozada, dubbing the tree 'Cherry's Blossoms'!
Also read: Mindanao Farmer Successfully Grows Foreign Fruit Trees in Backyard
Cherry blossoms in our backyard? Yes, please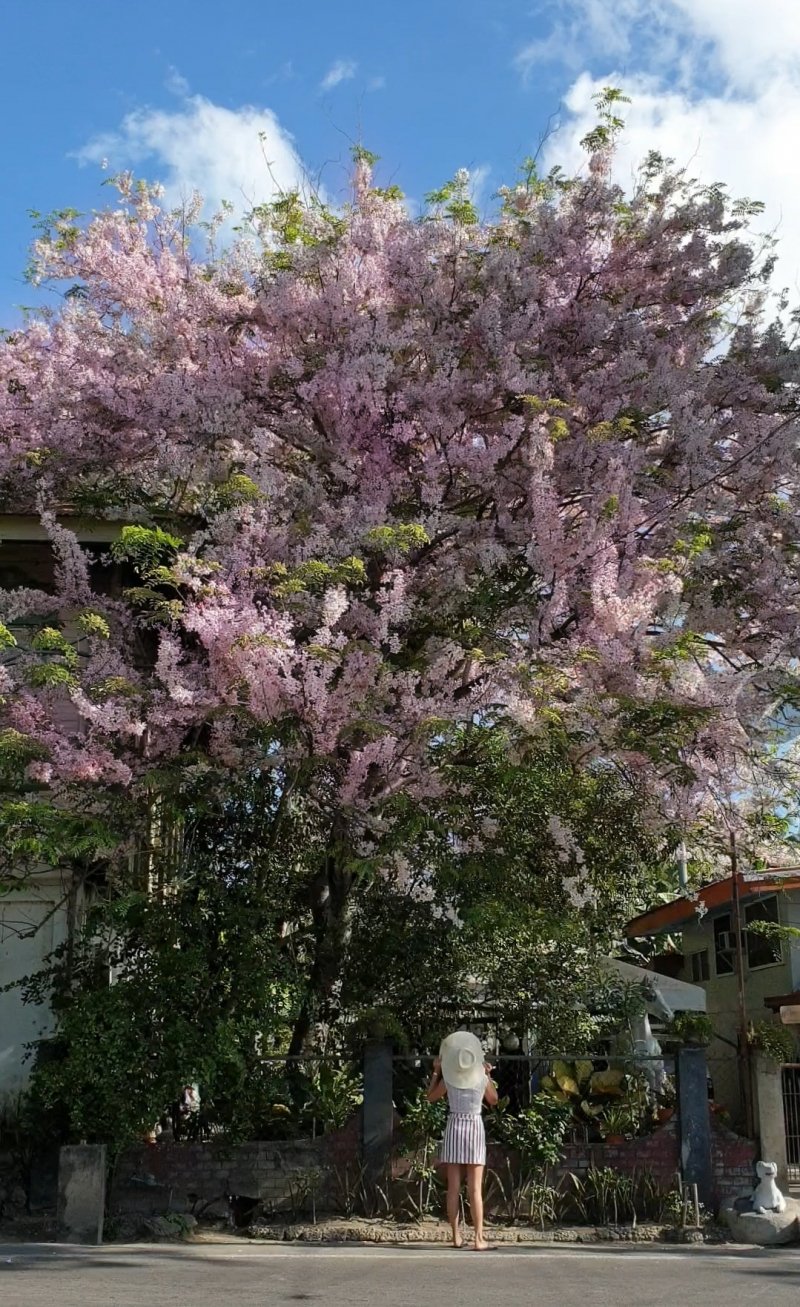 Local homeowner Cherry Lozada planted her cherry blossom tree in her garden back in 2004 with seedlings from Hawaii. (Yes, it is possible to grow your very own cherry blossom tree in your own home — even here in the Philippines.) While several seedlings were planted, only one tree grew — and look just how beautifully it stands after 15 years!
At her home in Cebu, the cherry blossoms start to bloom in February, and this lasts until the tail end of April. Something to take note of for future trips!
Lozada also sells seedlings for ₱150 apiece — just another reason to pay a visit! Maybe one day, you'll have your very own cherry blossom tree in your backyard, too.
Other local cherry blossom sightings
While this spot in Cebu has been our latest discovery, you can also find cherry blossom trees in other parts of the Philippines. Currently, sakura trees (a gift from the Japanese prefecture of Kochi) are blooming in Atok, Benguet.
Our own local versions of cherry blossom trees are also spectacles themselves. You'll find these in La Castellana, Negros Occidental and Puerto Princesa, Palawan. Closer to Manila, you can also spot local cherry blossoms in Antipolo, Rizal and Dasmarinas, Cavite!
Also read: 8 Flower Fields in the Philippines That Will Take Your Breath Away
Yes, cherry blossoms in the Philippines are certainly worth travelling for. For great flight deals, check out our Travel Deals section and join our Flight Deals — Philippines Facebook group!