Travelling once in a while guarantees a lot of benefits, but it can also mean getting homesick a lot. Even when we're on to embark on an exciting adventure, leaving our loved ones behind is never easy. Especially when they cry. Or give us the puppy dog eyes. Or howl and scratch our feet and never let us go. Yes, I'm talking about the challenge of having to say goodbye to our furry friends. Let's face it: sometimes dogs are even harder to leave than our own family. Fortunately, some airlines won't let you go through the challenge of getting separated from your dog. Here are some airlines with flights to and from the Manila Ninoy Aquino International Airport (NAIA) that allow you to bring your dogs on the plane.
Also read: 7 Pet-Friendly Resorts Near Manila for Your Next Fur-fect Getaway
1. Air Canada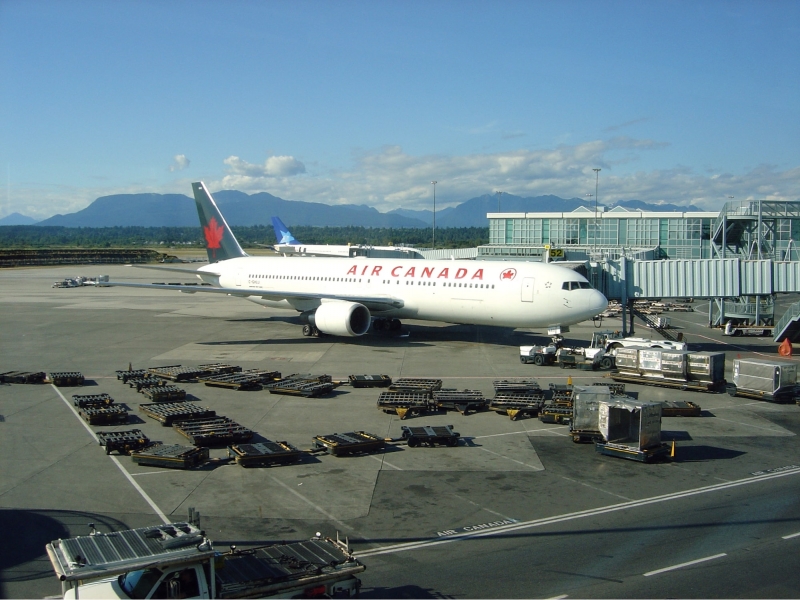 Air Canada allows passengers to bring in their dogs on the plane. Dogs must be at least 12 weeks old. They should also be small enough to move around comfortably in a kennel that fits underneath the plane seats. Kennels will be considered as a standard item toward carry-on baggage allowance. Only one dog is allowed per passenger.
Cost: $100 to $118 CAD/USD
For more information, visit the official website of Air Canada.
2. AirFrance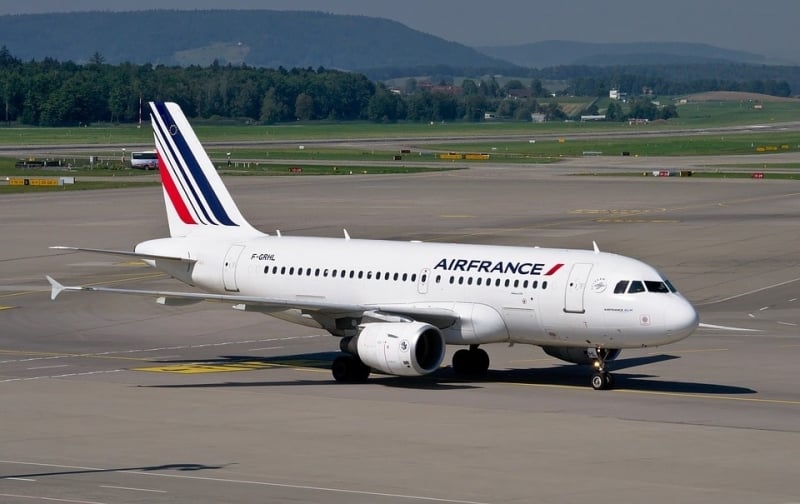 AirFrance lets dogs below 8kg (including the bag) in the airplane cabin. Pet bags must not exceed 46 x 28 x 24 cm, and will be considered as an additional baggage item. Dogs must be at least ten weeks old and have all necessary vaccines. For those flying in business class, be aware that dogs aren't allowed in your cabins on intercontinental flights. If your dog belongs to the snub-nosed category, AirFrance recommends that you first check with a vet before flying.
Cost: ~ $150 USD
For more information, visit the official website of Air France.
3. Delta Airlines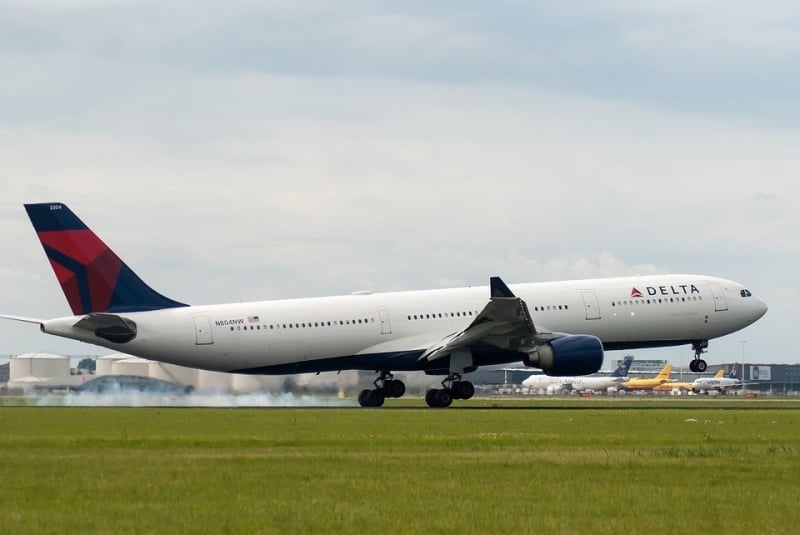 If you're flying Delta Airlines, you can bring your dog with you as long as its kennel can fit under the seat in front of you. While Delta Airlines isn't particular with the type of kennel your dog is in, it requires it to be leak-proof and ventilated. To know the specific size of the kennel, you'll have to contact Delta Reservations. Additionally, dogs should be at least 16 weeks old if travelling internationally. Like the other airlines, Delta will consider your pet as a piece of carry-on baggage.
Cost: $200
For more information, visit the official website of Delta Airlines.
4. KLM Royal Dutch Airlines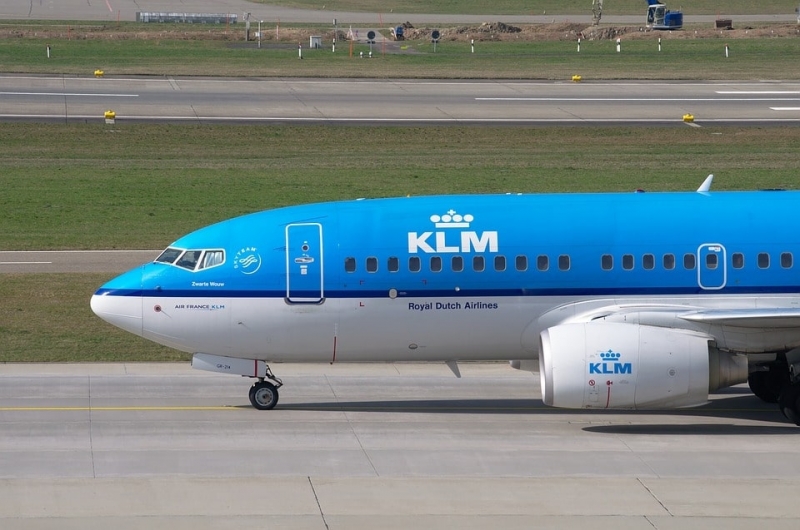 Dogs can be taken into the cabins of most KLM flights, as long as they can fit under the seat in front of you. Throughout the flight, dogs must not be taken out of their travel bags. Snub-nosed breeds are only allowed to be transported in the cabin or as cargo. However, English and French bulldogs, Boston terriers, and pugs are prohibited to fly KLM.
Cost: $200
For more information, visit the official website of KLM Royal Dutch Airlines.
5. Korean Air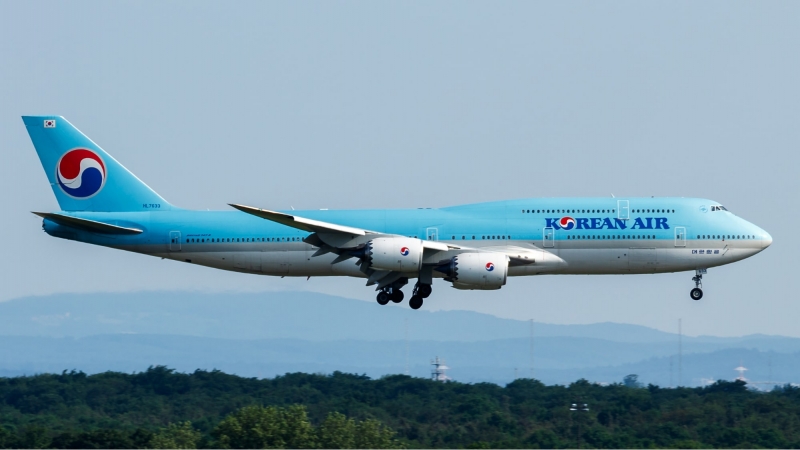 If your pet and carrier don't exceed five kilos, your dog can fly with Korean Air. Korean Air specifies that the kennel should not exceed 115cm. Meanwhile, economy passengers should ensure that their pet's kennel has a height of at most 20cm  (hard-shelled) or 10cm (soft-shelled). Your dog should also be at least eight weeks old. Korean Air restricts snub-nosed dogs, namely: Dogo Argentino, Mastiff, Boston Terrier, Boxer, Bulldog, Brussels Griffon, Shih Tzu, Spaniel, Japanese Chin, Chow Chow, Pug, Pekingese, Lhasa Apso, Sharpei, Affenpinscher, Tibetan Spaniel, and Pit Bulls. They also don't allow fierce dogs on board including the Tosa, Pit Bull Terrier, Rottweiler, Mastiff, Laika, Ovtcharka, Kangal, and the Wolfdog.
Cost:  $200 USD
For more information, visit the official website of Korean Air.
6. United Airlines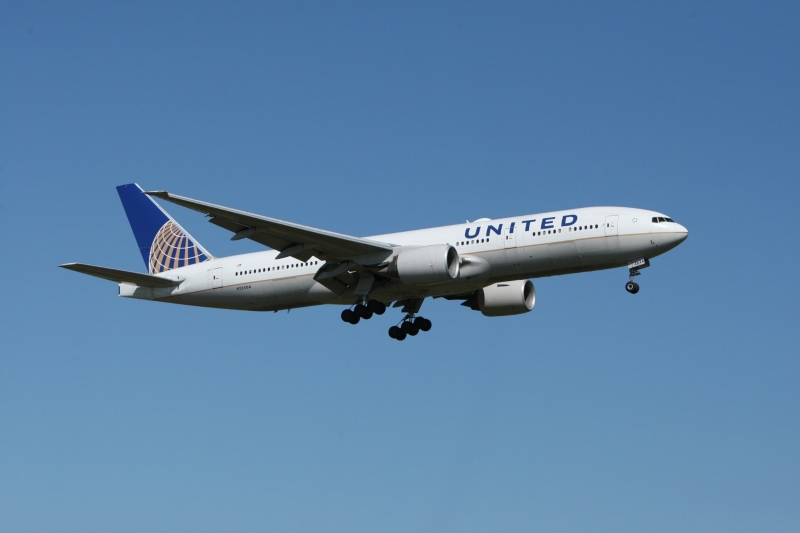 Ever since, United Airlines has flown the most animals in the United States compared to any other airlines. Unfortunately, United has had circumstances of dog deaths, with the latest causing severe backlash against the airlines. Today, United still allows domesticated dogs to travel accompanied in the aircraft cabin. However, they've become more strict with dogs they permit to fly. Contact United Airlines to make sure your dog can fly with them.
Cost: at least $125
For more information, visit the official website of United Airlines.
What else to know
Other ways your dog can travel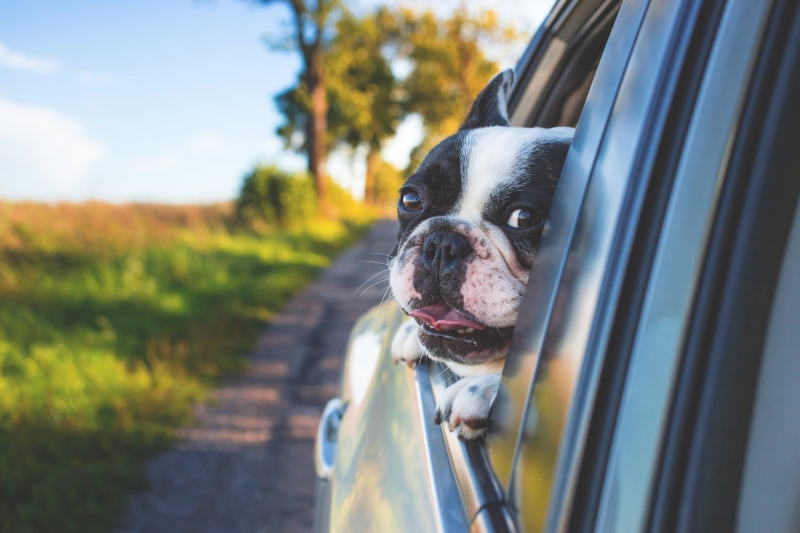 If your dog isn't suitable for in-cabin flights, there are two more options you can go for to bring your furry friend with you. If your dog is below 75 kg, you can check them in as excess luggage. On the other hand, larger dogs can be transported through an air freight cargo company.
Things to remember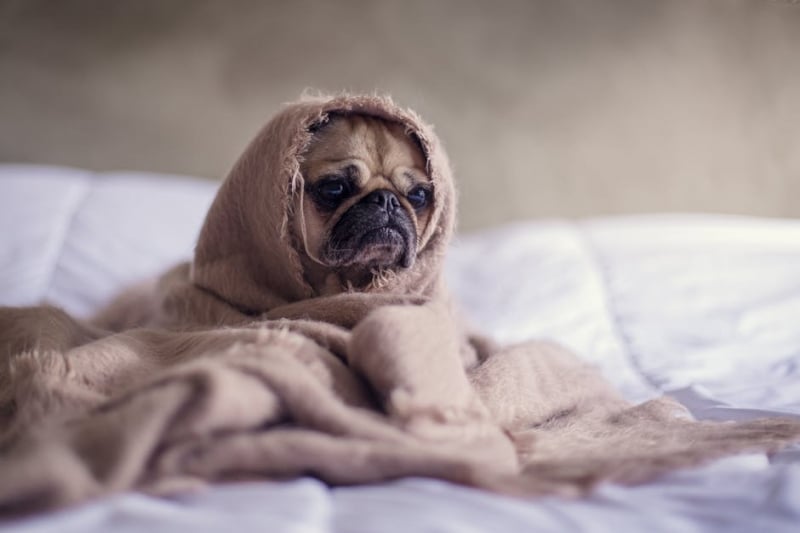 While travelling with your dog can make every trip a lot more enjoyable, not all dog breeds are suitable for travels. Snub-nosed breeds tend to have respiratory issues especially when flying, as they have short muzzles.
The American Kennel Club identifies shih tzus, bulldogs, pugs, French bulldogs, pekingese, griffon bruxellois, Japanese chin, and Boston terriers as snub-nosed breeds. Bulldogs, pugs, and French bulldogs can be the riskiest breeds to travel with. Experts also suggest keeping your dogs at its ideal weight to help them breathe properly.
To make sure your dog can survive a trip, we recommend that you consult a veterinarian for a pre-travel check-up. Some airlines require health certifications too, so better make sure that your dogs have all their necessary vaccinations done.
Ground travel is a lot safer for dogs than flying, but if there's no other option, make sure to prepare well for your trip. Remember to keep your dog hydrated throughout the flight. Also, consider getting a comfortable hard-shell cage for your pet. Don't forget to train it to get cosy in its cage too.
Also read: 7 Most Adorable Pet Cafés in Manila