Twenty-eighteen was a significant year for animal lovers. Unilever globally banned animal testing on cosmetics. Indonesia went against dog meat trading. South Korea closed down dog meat farms. Over 80,000 dogs were neutered in the Philippines.
On the other hand, we have a long way to go in fighting against animal abuse. It was also last year that we witnessed a viral video where a Manila Zoo lion was seemingly having a seizure. While its trainers explained that this was a natural habit for the lion, this event started a conversation about animal welfare protection.
Now more than ever, we're well aware that animals pay the price for our ignorance. But of course, most of us want to see animals still. The good news is, there are ethical sites to visit for every animal lover out there. Here are some of the best destinations around the world you can visit to enjoy friendly — and even fierce — critters without harming them.
Also read: Wildlife Tourism: When Is It Ethical?
1. Kruger National Park, South Africa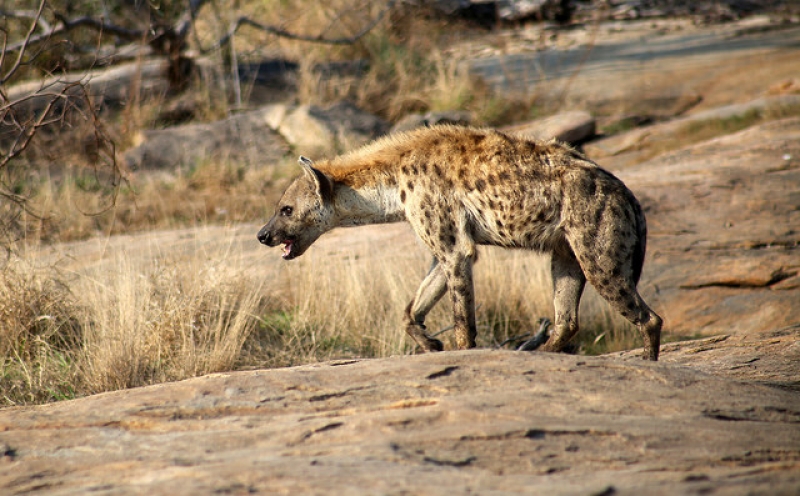 Not all safari parks are good for animals. Most hunt down wildlife to place them in a world for display. Thankfully, Kruger National Park isn't one of those. One of the largest game reserves in Africa, the park covers over 7,000 square miles of land. With this land area, a wide diversity of fauna roam freely in their very own habitats. And, animal lovers can stand back and watch in awe. The park also has anti-poaching measures, as several poachers threaten the biodiversity of Kruger. Over 600 game rangers rove around the park to guard the animals. Drones fly around the area to protect them as well.
2. Boon Lott's Elephant Sanctuary, Thailand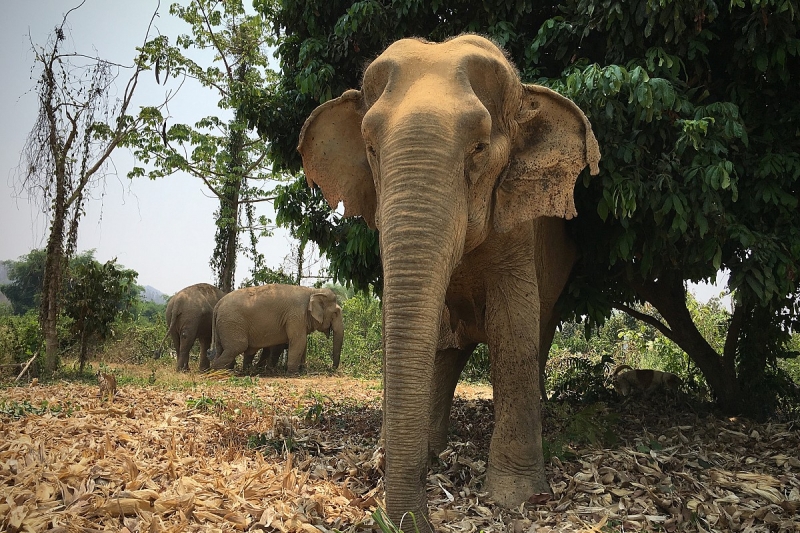 Less people are giving in to the excitement of riding elephants because we're now aware of the harmful process they undergo for them to be rideable. In Sukhothai, there are no elephant rides. There aren't any shows or exhibitions either. The Boon Lott's Elephant Sanctuary believes in the dignity of these gentle giants. Thus, they let them freely wander across the 600 hundred-acre forested land. These elephants weren't hunted either. Instead, they were rescued from animal cruelty and neglect.
3. Farm Sanctuary, USA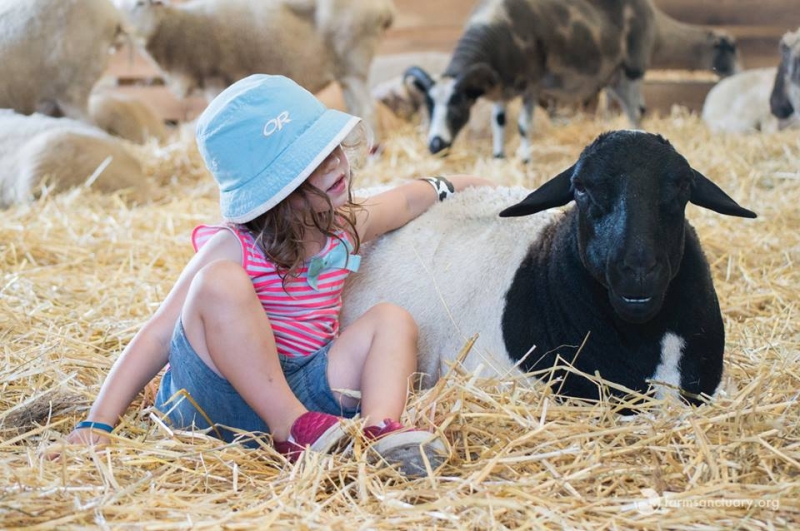 Factory farm animals are subject to a lot of maltreatment, mainly because they're bred for commercialisation. Farm Sanctuary stands against this, which is why they've created a haven for the animals they rescue from such abuses. Animal lovers can have guided tours around the farm to better understand and love farm animals.
4. Wildlife Reserves Singapore Zoos, Singapore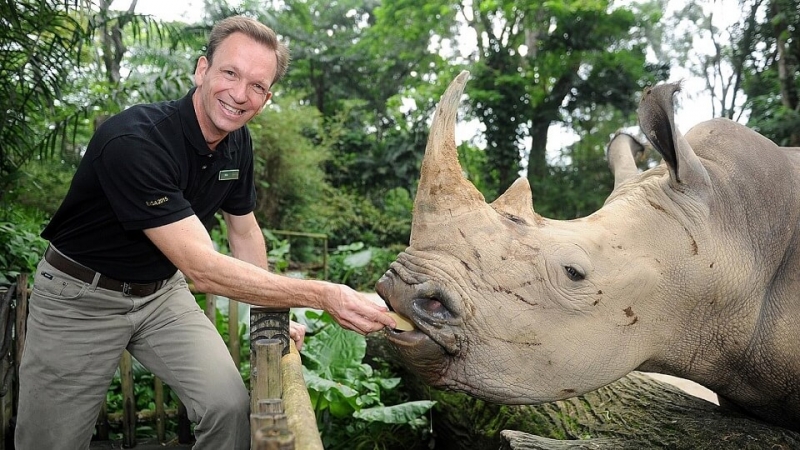 Singapore has a lot of well-maintained gems, including their zoos. Unlike most zoos, the zoos of Wildlife Reserves Singapore (WRS) act as conservation sites. WRS has four zoos with different animals: the Singapore Zoo, the River Safari, the Night Safari, and the Jurong Bird Park.
Also read: Wildlife Parks Barkadas Can't Miss on a Weekend Trip to Singapore
5. Yellowstone National Park, USA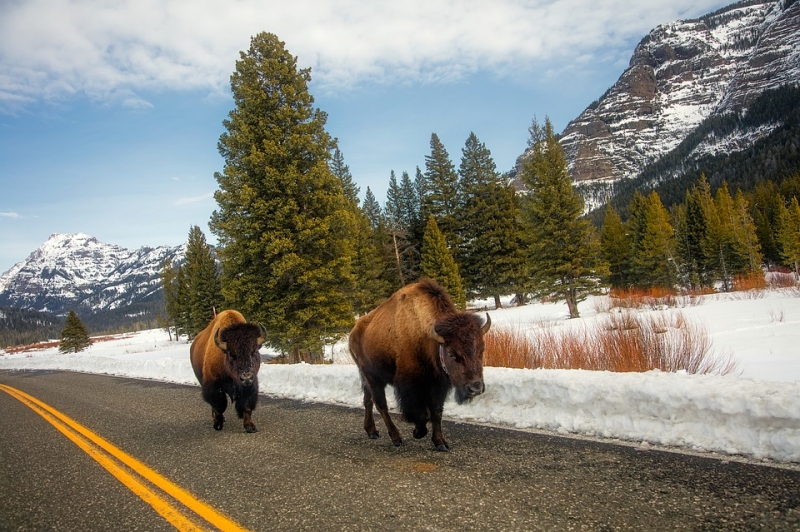 If you're up for an ultimate adventure, go camping at Yellowstone National Park. You'll find moose and bison by the Hayden Valle. Waterfowl are also present along the river. Elk, bison, pronghorn, and coyotes frequent Lamar Valley, too. Camp out during summer, the time when most animals visit the Yellowstone National Park.
6. The Llama Park, England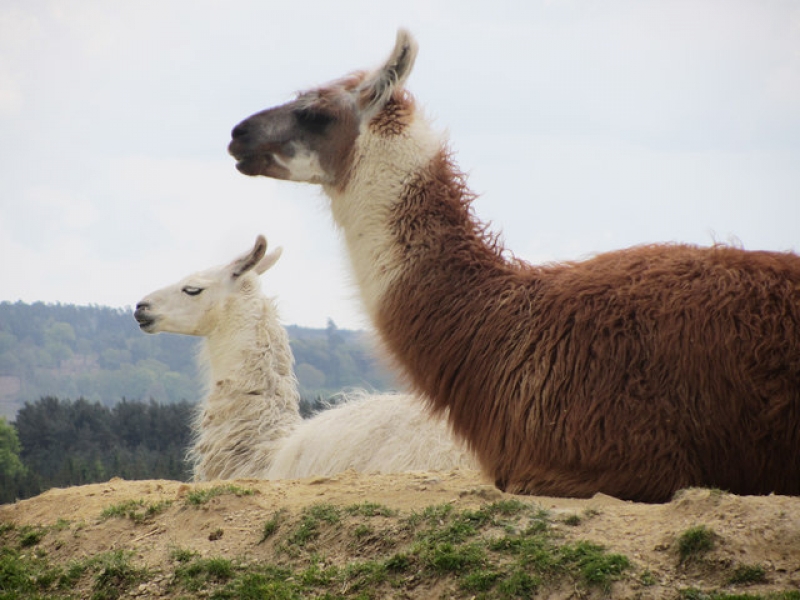 Walk with llamas at the Llama Park, a family-run business that specially cares for these domesticated camelid. Aside from llamas, the park also takes care of alpacas, reindeer, goats, sheep, pigs, and poultry. The park also offers vegetarian food, coffee and desserts.
7. Galapagos Islands, Ecuador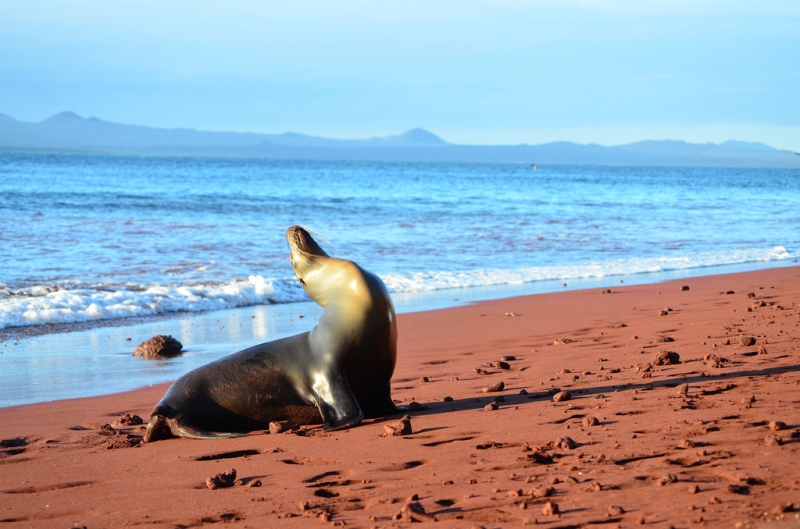 A UNESCO World Heritage site, the Galapagos Islands has a diverse set of fauna. You may take a river cruise to witness the spectacular view of the landscape along with a peek into the natural habitats of sea creatures, birds, and other photogenic mammals.
8. Kandalama, Sri Lanka
With the beautiful and eco-friendly hotels in Kandalama, you'll find that the place is the spot for being one with nature. As its lush surroundings have been well preserved, it's no surprise that you'll find vibrant wildlife around the area. Birds and monkeys swing from tree to tree, and reptiles thrive in the area, too.
9. Lapland, Finland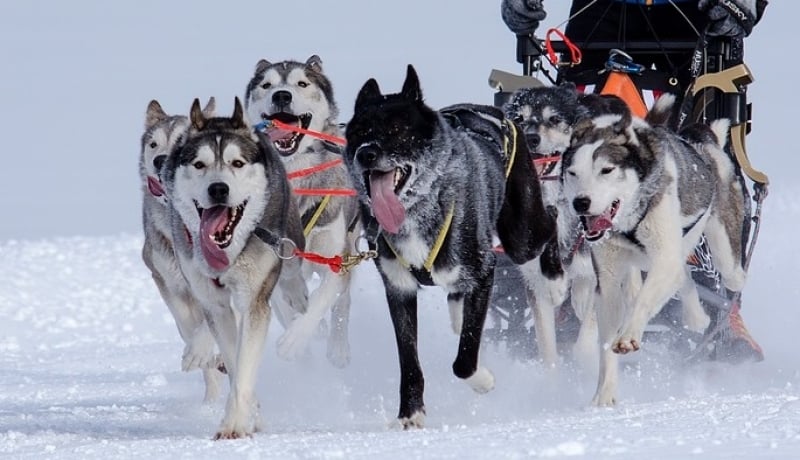 I can hardly imagine myself having fun while running through snow while carrying a bunch of people — but apparently, Lapland huskies love it! Aside from their excitement to run about, these dogs love that they can bond with humans through the sport. As if that weren't enough, you also get to witness the local wildlife from your sleigh.
10. The Gibbon Experience, Laos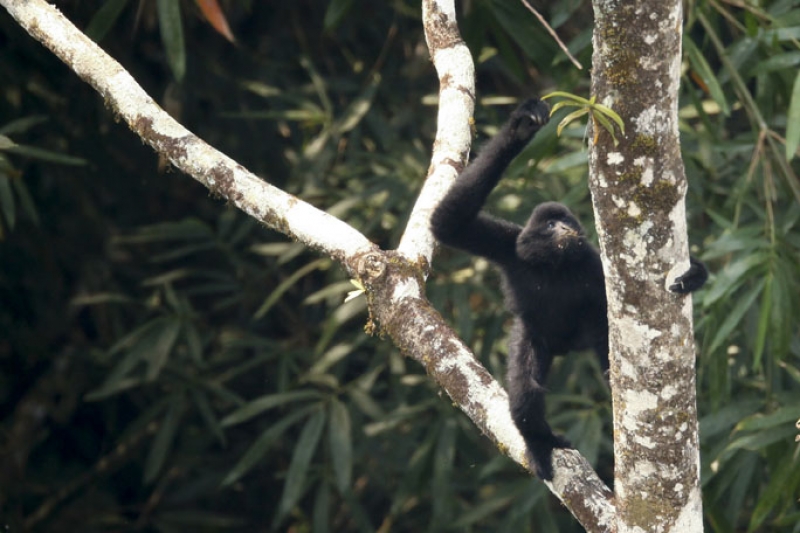 How about waking up in a treehouse surrounded by apes? Run by locals, The Gibbon Experience lets you do just that. Trek around the Nam Kan National Park and spend your night in one of their treehouses, where you'll feel just like Tarzan. You may also opt to take the express way through the park in a series of their ziplines. From there, you can already meet some gibbons.
11. Kangaroo Sanctuary Alice Springs, Australia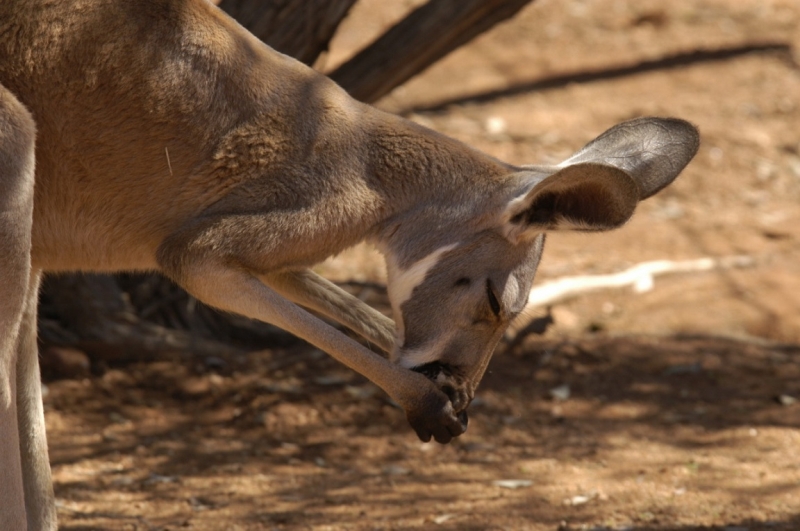 A sanctuary for rescued kangaroos, the Kangaroo Sanctuary Alice Springs aims to protect kangaroos through educating its visitors. Guided sunset tours are available in the area as kangaroos usually wake up during this time.
12. Lovina Beach, Bali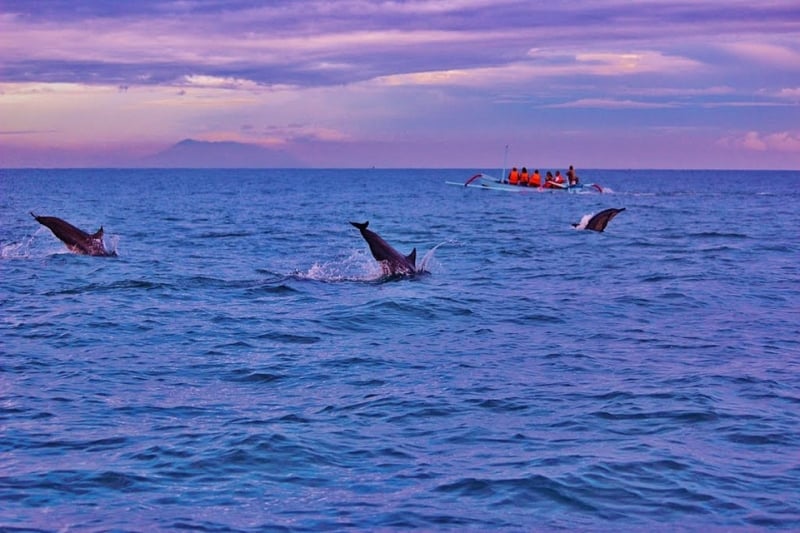 Dolphins love playing with boats near the Lovina beach. They usually show up at sunrise, excited to greet their fans by emerging from the water every now and then.
13. Sepilok Orangutan Rehabilitation Centre, Borneo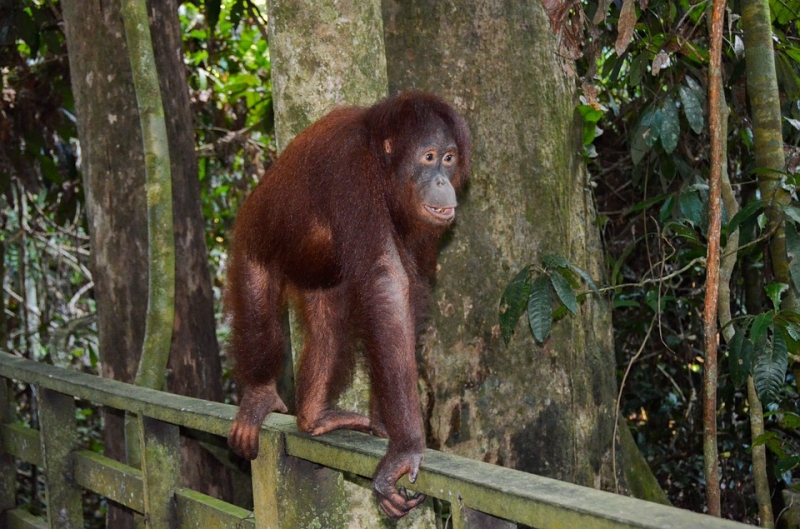 Orangutans are facing a sharp population decline, making them one of the most threatened animals in the world. In Borneo, the Sepilok Orangutan Rehabilitation Centre aims to care for the apes. They feed rescued orangutans milk and bananas to keep them healthy. Once the orangutans are fit enough, the centre trains them to hunt for their own food in preparation for their release into the wild. As the main concern of the centre is to keep the orangutans well, tourists aren't guaranteed sightings. But for animal lovers, this is exactly the type of place you'd want to support.
14. Velas, India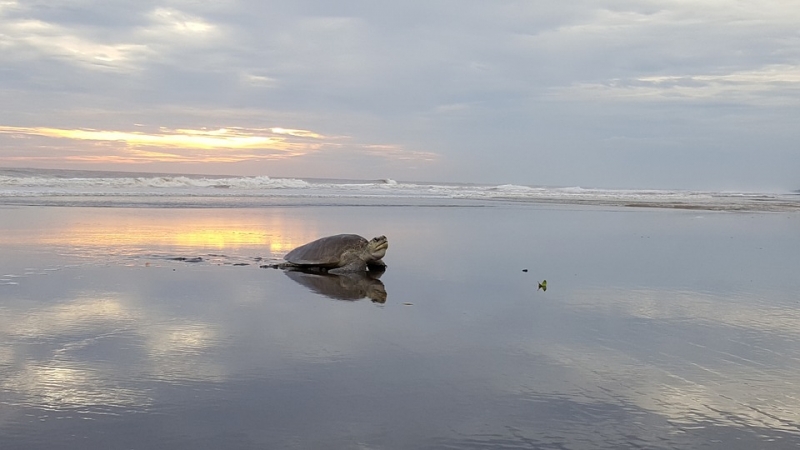 Because of its preserved area, the Velas beach has become known as the breeding ground of Olive Ridley Turtles. These turtles lay hundreds of eggs in the lands, which prompted the village to celebrate the phenomenon. Every year, locals and travellers commemorate Kasav Mahotsav, meaning Turtle Festival, to welcome baby turtles to the world.
15. Chengdu Research Base of Giant Panda Breeding, China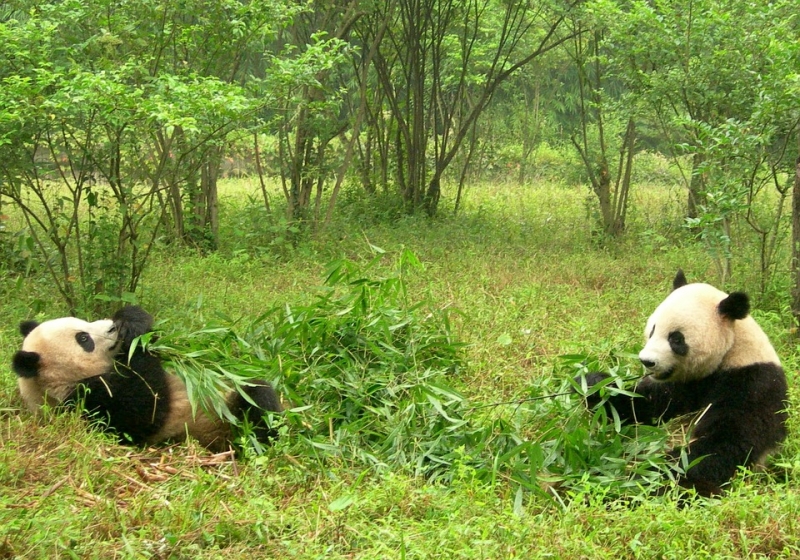 In Chengdu, the Panda Sanctuary stands as an ethical research base in the country. They provide guests with guided tours wherein tour guides talk about some fun facts about pandas and explain how they're conserved. To explore the whole place, you can walk around or ride the tour bus.
16. Bwindi Impenetrable Forest National Park, Uganda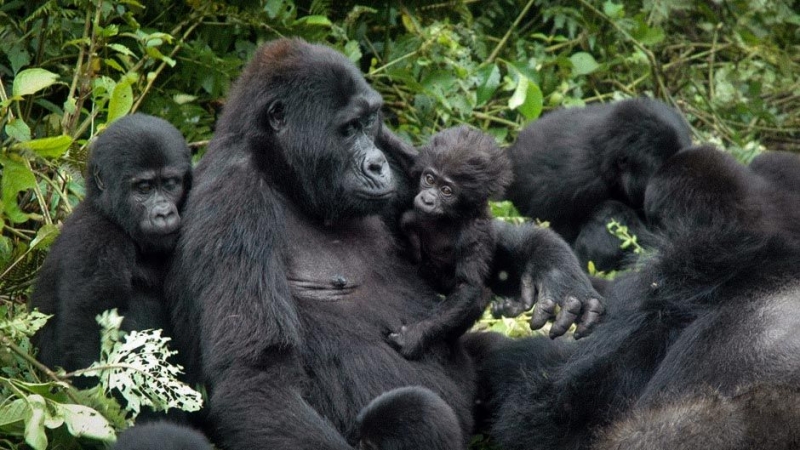 In the Bwindi Impenetrable Forest, you'll find about half the world's population of mountain gorillas. Merely paying a visit to this forest supports the life of mountain gorillas already. Because you help fund the communities, they can restrain from other harmful livelihood alternatives like poaching or illegal logging. Note that since mountain gorillas only thrive in areas with dense vegetation, the trek to witnessing them isn't easy. You'll find yourself dangled in vines and trees, making your way through rocky and unclear paths. But that makes it even more exciting, doesn't it?
17. Bandhavgarh National Park, India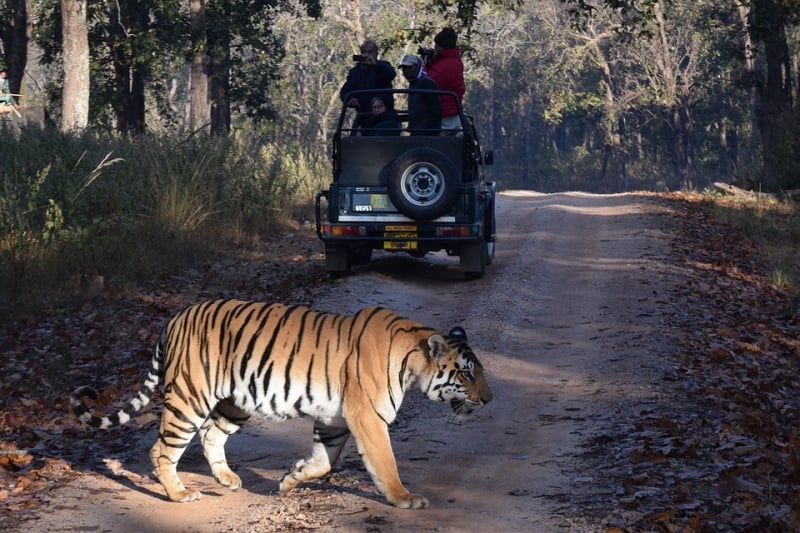 To save the tigers, the wilderness, and the people, tiger safaris have boomed in India to generate income for the local community. Here, safaris learn about tigers and adjusts their tours to the habits of the big cat — instead of the other way around. In Bandhavgarh National Park, also known as the Land of the Tiger, animal lovers will find numerous bengal tigers, white tigers, and a flourishing landscape of plants. You can encounter the tigers in morning and evening safaris.
18. Exuma, Bahamas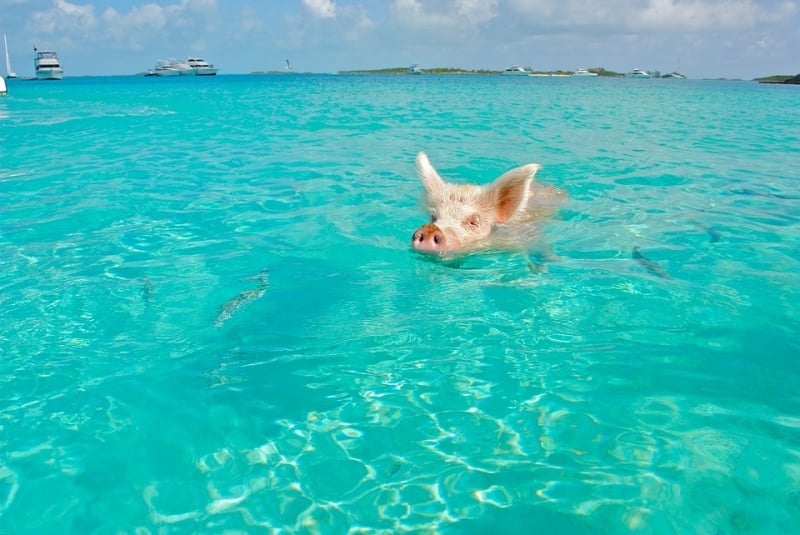 Sure, the Philippines has lots of tranquil waters — but have you ever swam with pigs? No one knows how and why the pigs love swimming there, but they've maintained a good reputation as friendly boars.
19. Nara Deer Park, Japan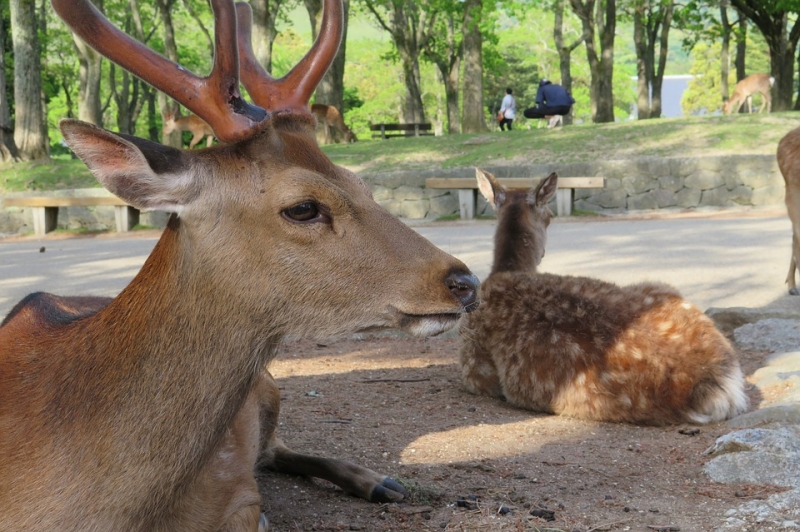 With over a thousand sika deers, the Nara Deer Park is a popular public park in Japan where tourists can feed deers with specially and locally-made deer crackers.
20. Territorio de Zaguates, Costa Rica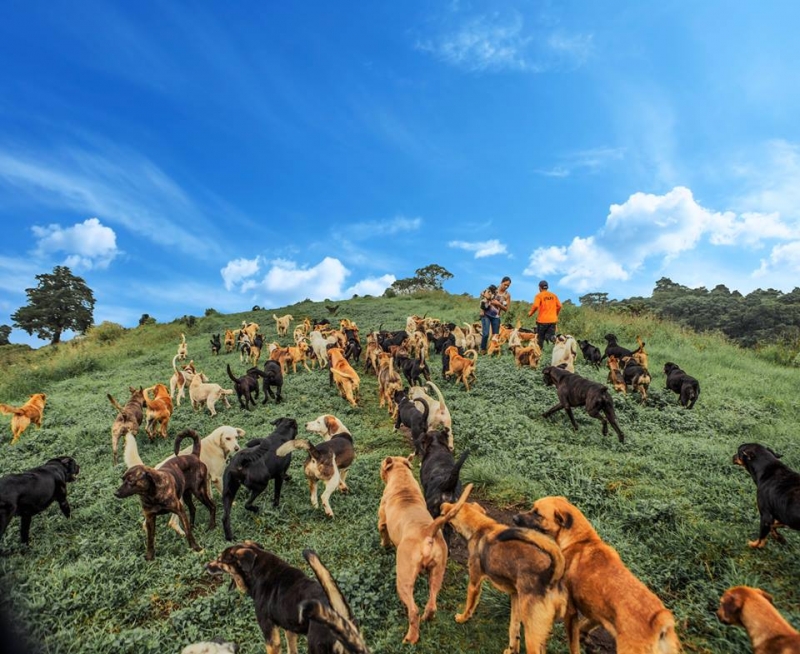 Imagine playing in a huge field with over a thousand of friendly dogs. Among the biggest no-kill shelters in the world, Territorio de Zaguates gives you just that. Seriously — this is the dream!!
Also read: Anne and Erwan-Inspired Africa Itinerary for Filipinos
There's a lot we can do to support animal rights, and we can start with the way we travel. Before visiting zoos, safaris, and the like, make sure that the place takes good care of their critters.