Contributed by Shelly Viajera Travel
Armenia is one country in Asia where I felt more like I was in Europe. Geographically speaking, it sits somewhere between eastern Europe and western Asia, so feeling European influence makes sense. Some travellers tend to overlook Armenia because they think it's just another Europe-ish country, but Armenia deserves to be known more.
Armenia 101
Armenia is a small nation with a population of only three million, the majority of which are Orthodox Christians. They have their own Armenian language and alphabet, but most people also know how to speak Russian, as Armenia is a former member of the Soviet Union.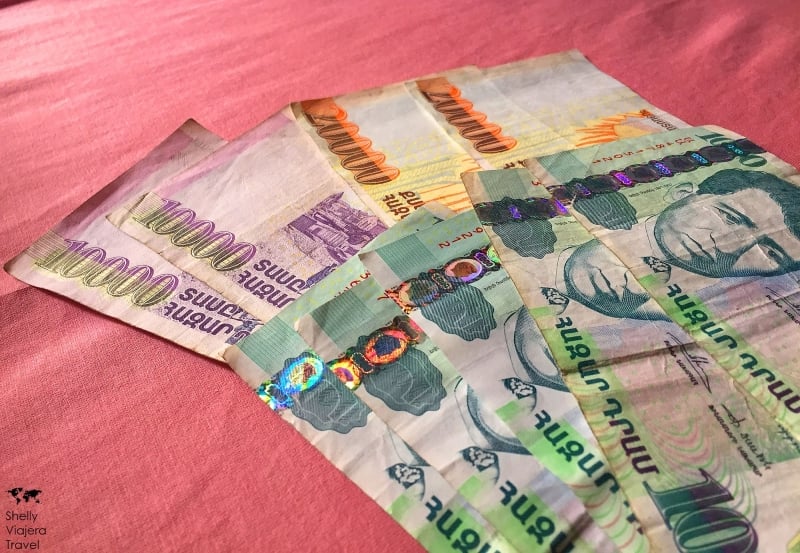 The local currency in Armenia is called dram (AMD), where AMD1 is around US$0.0021. Expenses in Armenia are generally cheaper than in other European countries, including food where a full meal starts at AMD3,000 (US$6). Armenian cuisine varies, but I noticed they heavily eat more bread-based and soup-based dishes.
Why visit Armenia?
It's generally safe to move around Armenia, especially among women. I found most Armenians religious, a characteristic that made me feel secure throughout my stay in their country. They aren't the insisting type who approach foreigners (maybe because only a few can speak English), but when one asks for help, they help as much as they can.
Armenia doesn't often land on the list of must-see countries, but that doesn't mean there isn't much to see. During my short stay in Armenia, I saw a lot even when I only focused on the capital Yerevan and went to a few side trips outside the city. Here are the places that shouldn't be missed:
Republic Square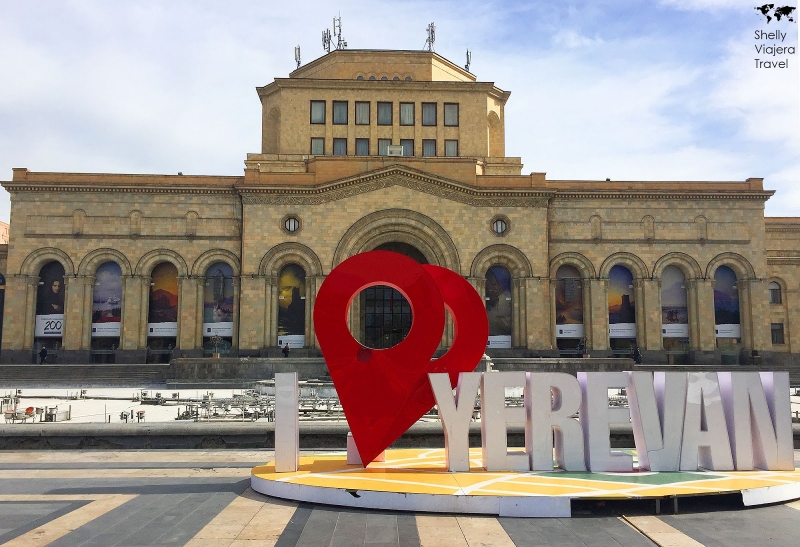 The Republic Square is the town's central square in Yerevan. It used to be the venue for military parades during the Soviet Union period. Now, it serves as the centre of arts and culture. It's also the melting pot of tourists. There are a lot of local taxi vans called marshrutka in the area, and double-deck buses carrying tourists (mostly Russians) are frequently there.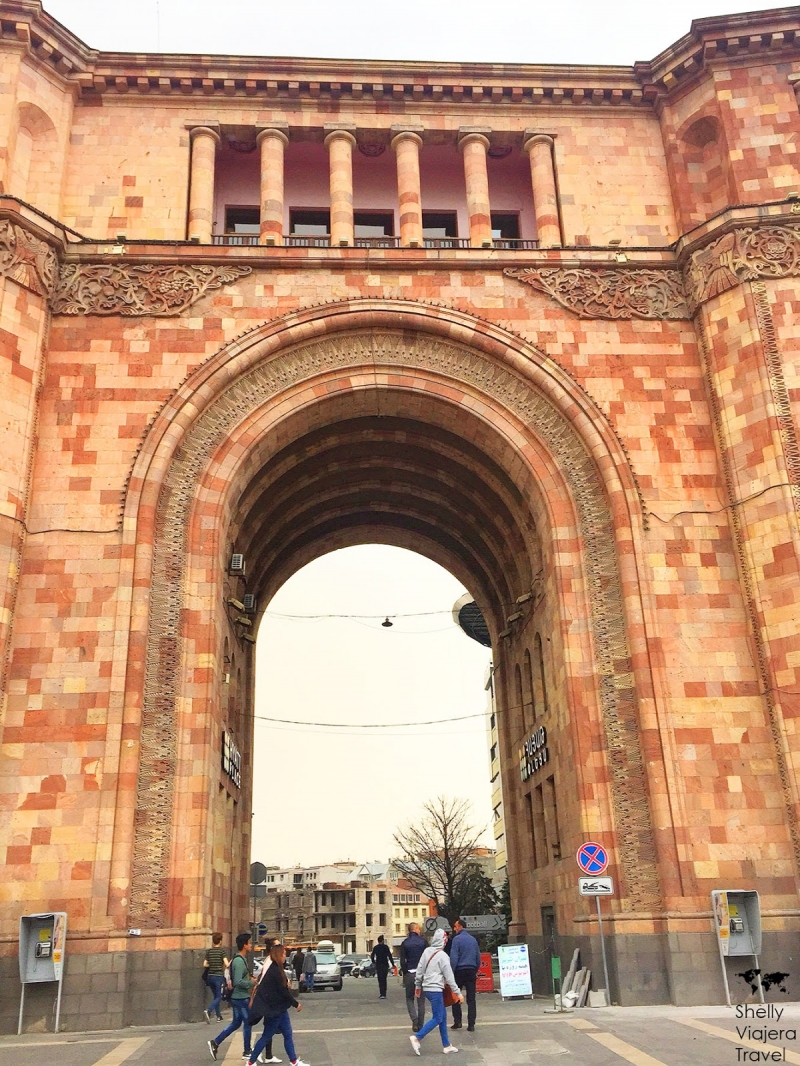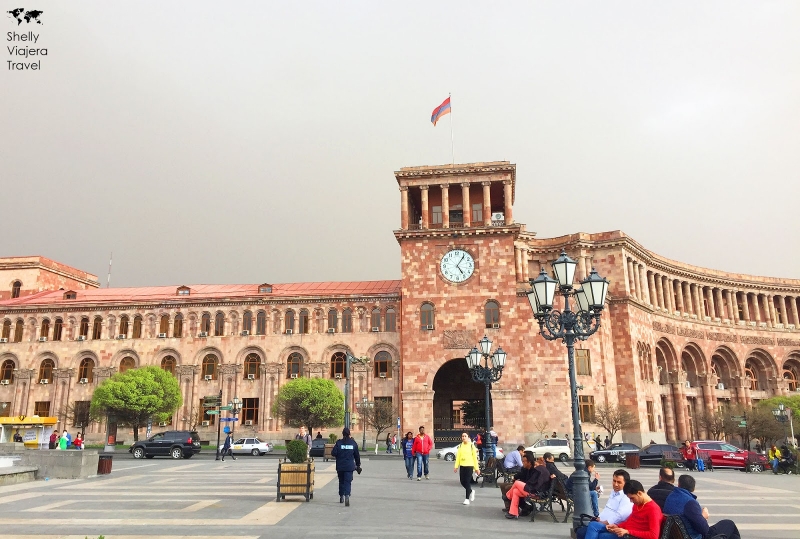 There are six buildings surrounding the Republic Square including the National Museum, National Gallery, Government House, Mariott Hotel Armenia, Ministry of Foreign Affairs, and Ministry of Transport and Communications. Their architectural design is neoclassical, a style that adds depth to the European feel in Armenia.
Tip: Look for accommodation near Republic Square. That way, you can save transportation money because common places of interest are nearby. Also, there's a metro station at the corner of Aram and Nalbandyan streets. The metro is considered the cheapest transportation in Yerevan.
Vernissage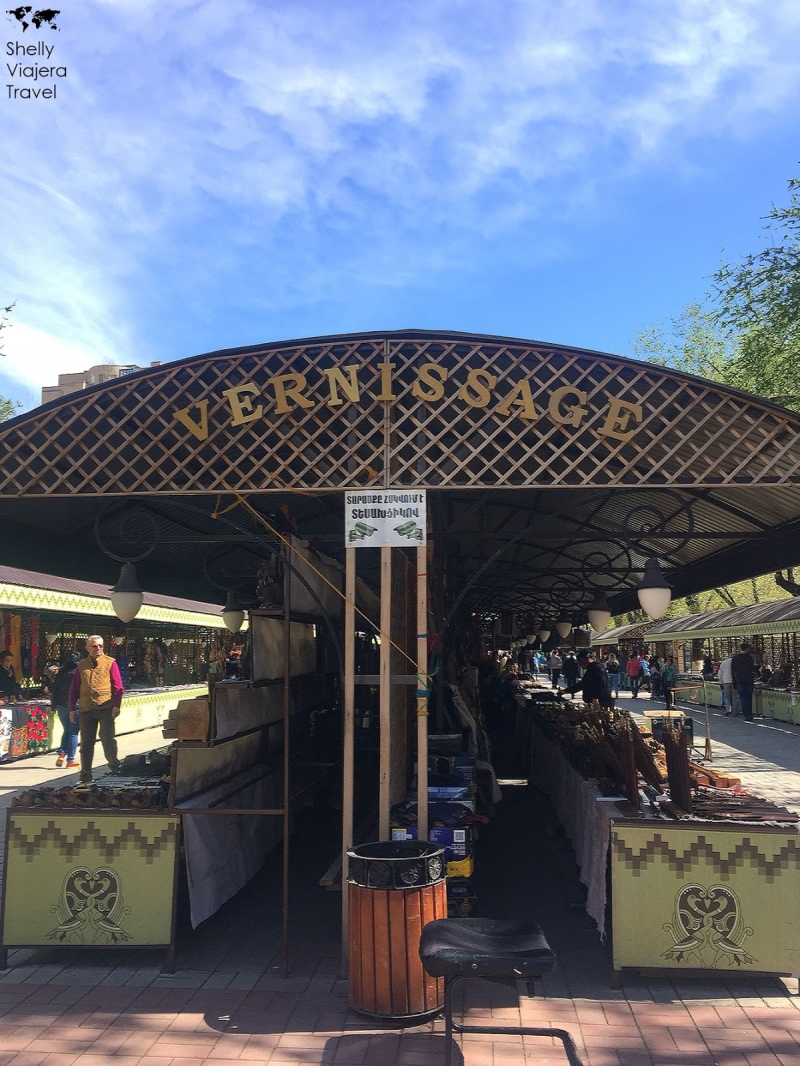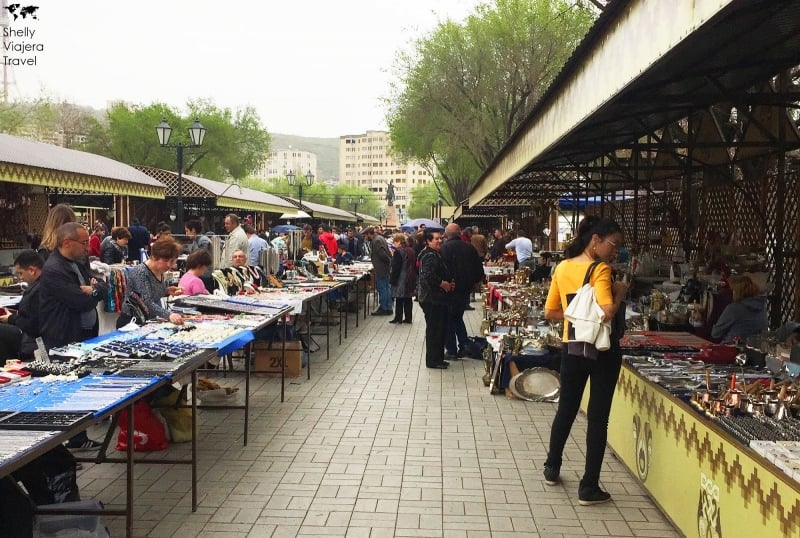 The Vernissage is a culturally rich outdoor market in Yerevan. The stretch consists of four to five rows of local items that are good for souvenirs. From magnets, keychains, wallets, shirts, up to bigger items such as paintings, stainless steel kitchen items, and carpets.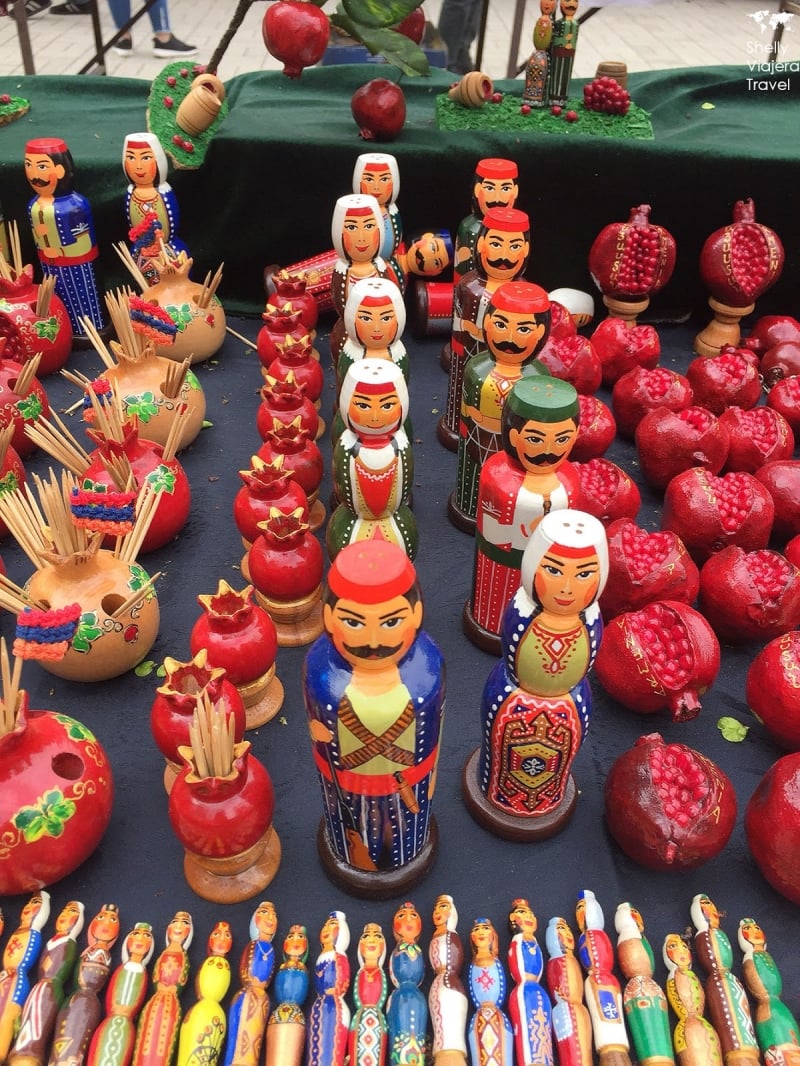 The price of items at the Vernissage is reasonable. At times, haggling is possible. Armenians are very courteous and aren't pushy at all. In fact, I was able to look around without being forced to buy right away.
Blue Mosque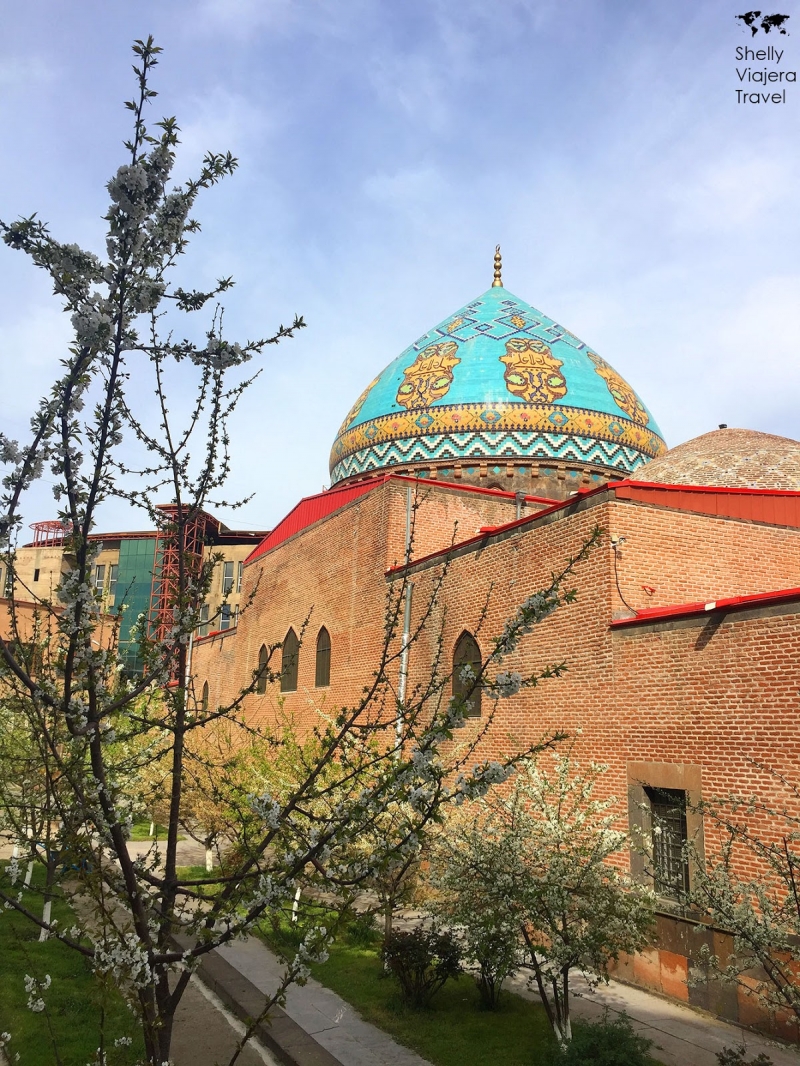 While the majority of the people in Armenia are Christians, Islam is also practised by the minority, including the Iranian migrants and visitors. Iran is one of Armenia's neighbouring countries along with Azerbaijan, Georgia, and Russia.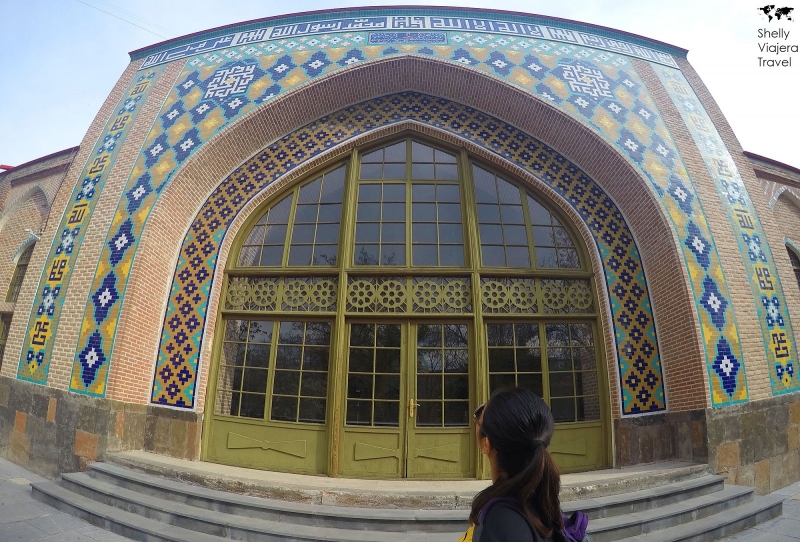 The Blue Mosque is a small Islamic mosque located in Yerevan. During the Soviet era, this mosque was closed down and got turned into a museum. But after Armenia's independence in 1991, the Iranian government funded its renovation and re-opening.
The Cascade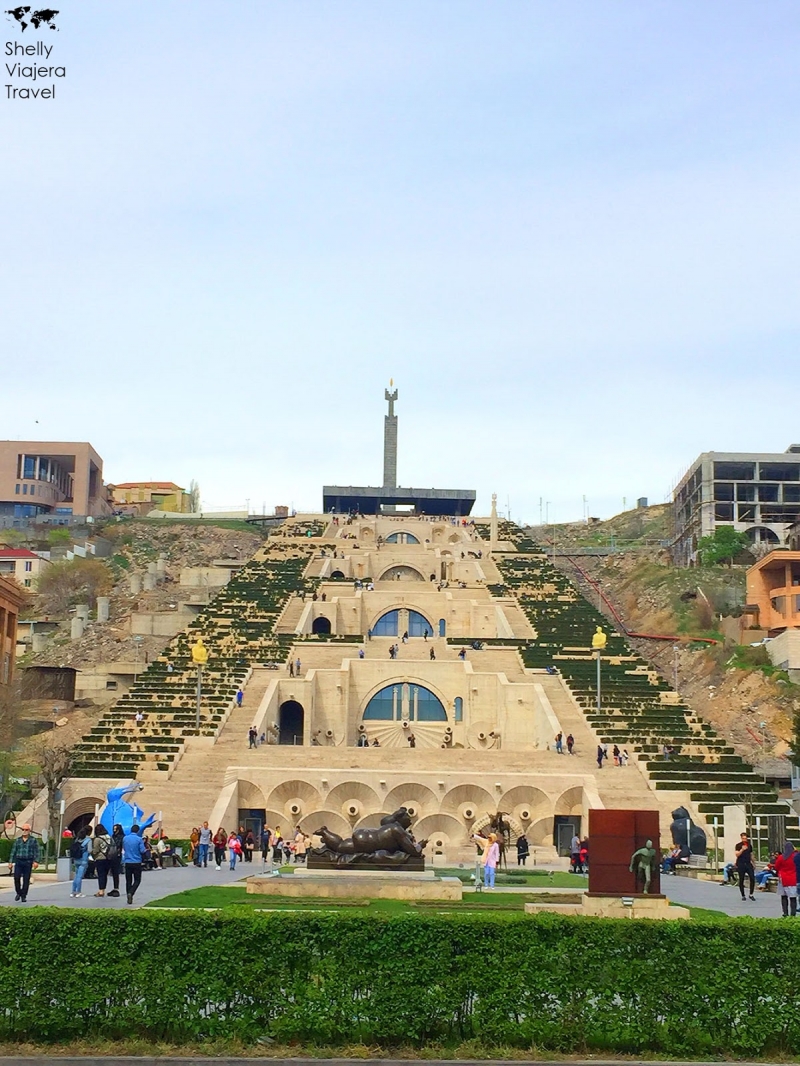 A unique attraction in Yerevan is the Cascade, a huge artistic staircase consisting of several levels that give a panoramic view of the city and Mount Ararat. There's a museum with escalators underneath the outdoor staircases, making the indoor space very functional as well.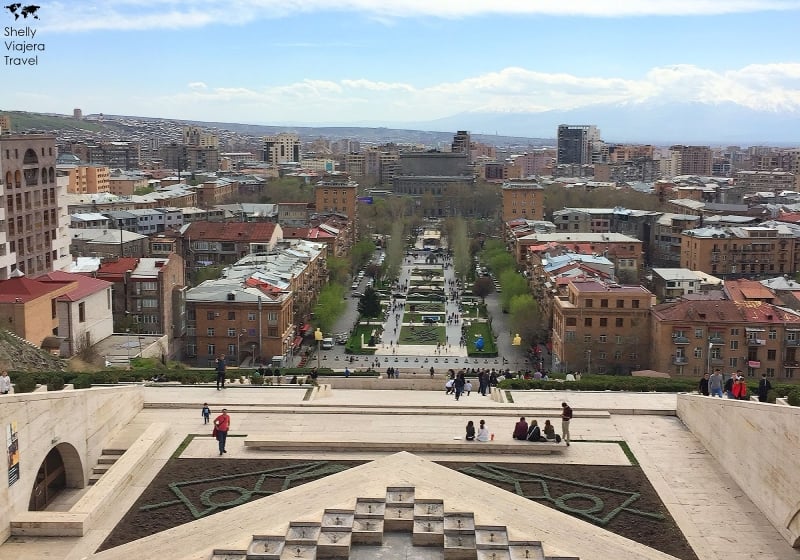 The Cascade's base complex is surrounded by posh cafes and restaurants, some of which play live jazz music and are dramatically well-lit at night.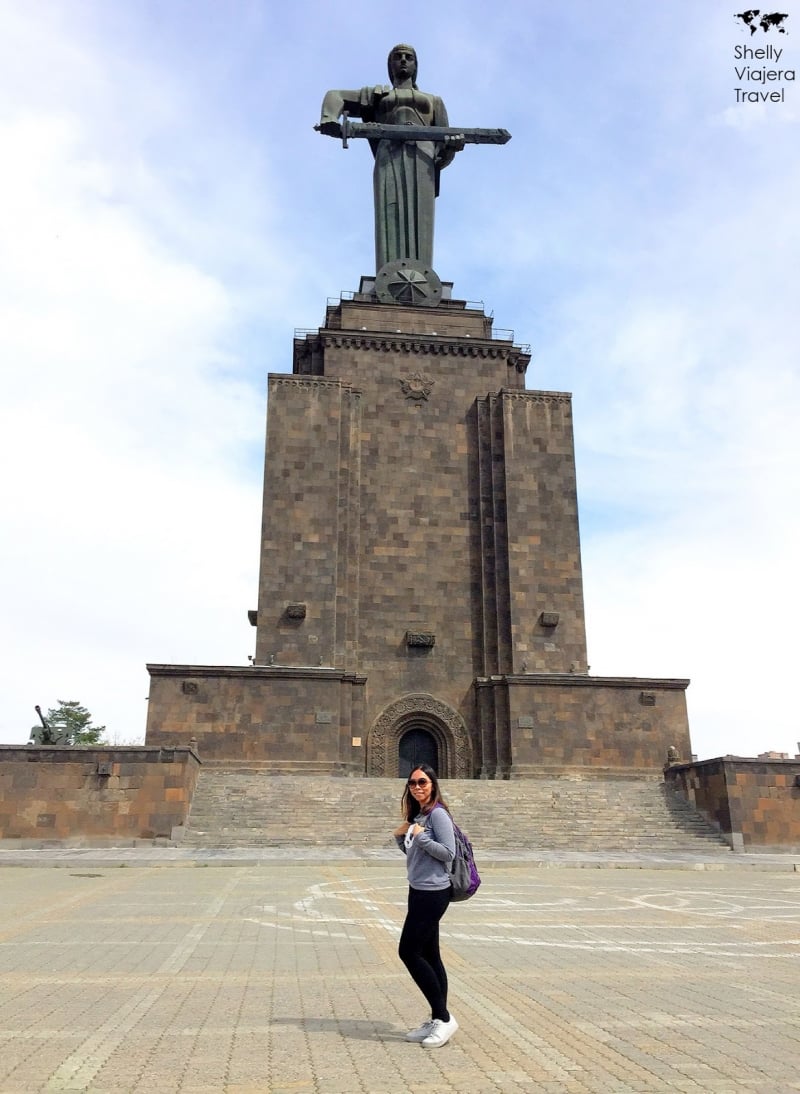 The peak of the Cascade connects it to the hilltop district where Victoria Park can also be visited. In this park stands Mother Armenia, a female statue with the sword that signifies the peace and strength in Armenia.
Also read: Exploring the Best of Armenia and Georgia in 9 Days
Aside from Yerevan, interesting side trips await in Kotayk, a province in Armenia one hour or less away from the capital. As expected, Kotayk is less of a city thus very relaxing and close to nature.
Arch of Charants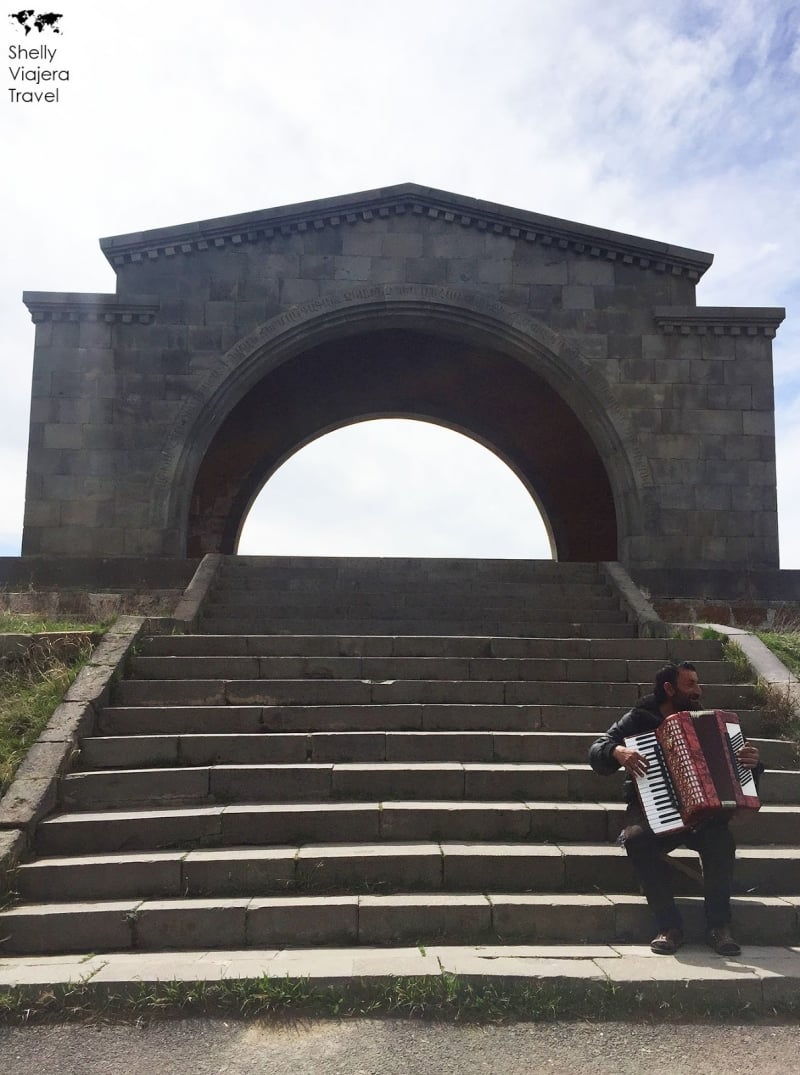 Mount Ararat is visible everywhere on the way to Kotayk. For them, Ararat has a strong biblical significance, believed to be the place where Noah's Ark first landed after the great storm.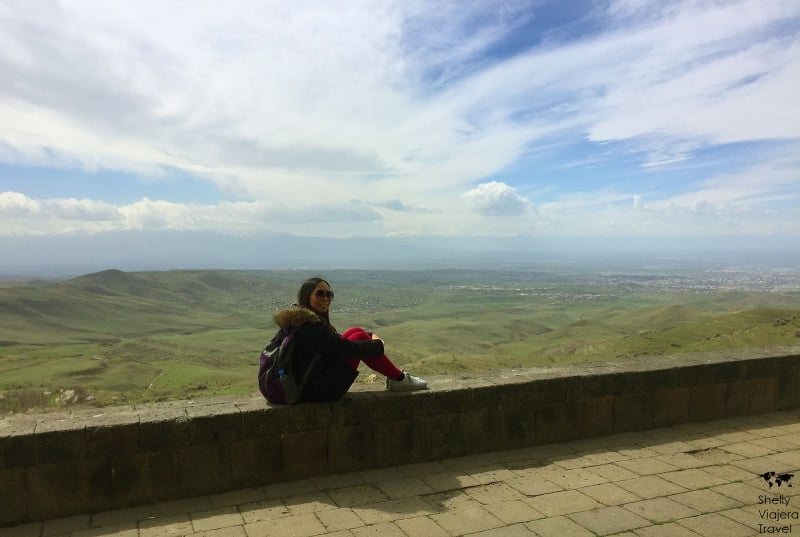 The Arch of Charants is one of the best spots to see the vast plateau of Ararat. Though basically, it's just an arch in honour of a great Armenian poet Eghishe Charents, the view after passing through the arch is awesome and a must-see.
Temple of Garni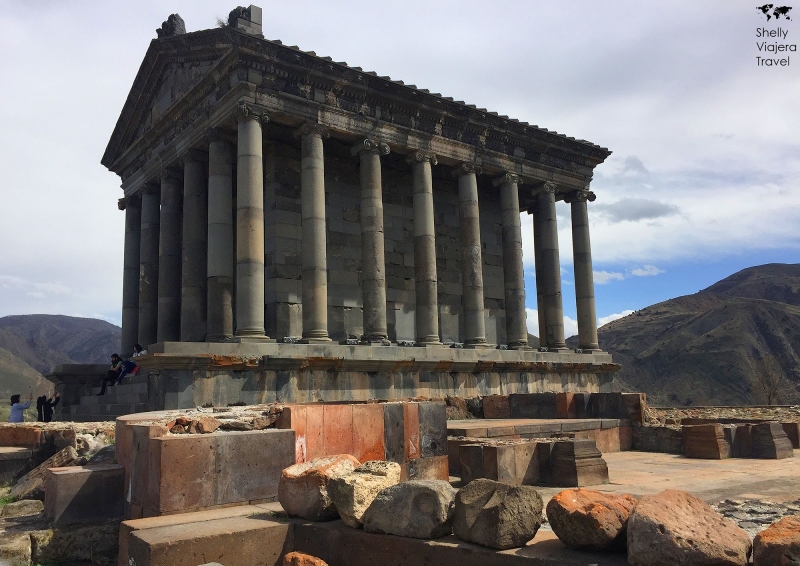 This is the Temple of Garni located in Garni village, Kotayk, a structure very similar to Rome's Pantheon. It's an ancient pagan temple built during the 1st century AD, way before Christianity was brought to Armenia in the 4th century. With this, it's the oldest and last remaining Greco-Roman structure in Armenia.
Entrance fees:
AMD 1,500 (US$3) for foreigners
AMD 500 (US$1) for locals
Geghard Monastery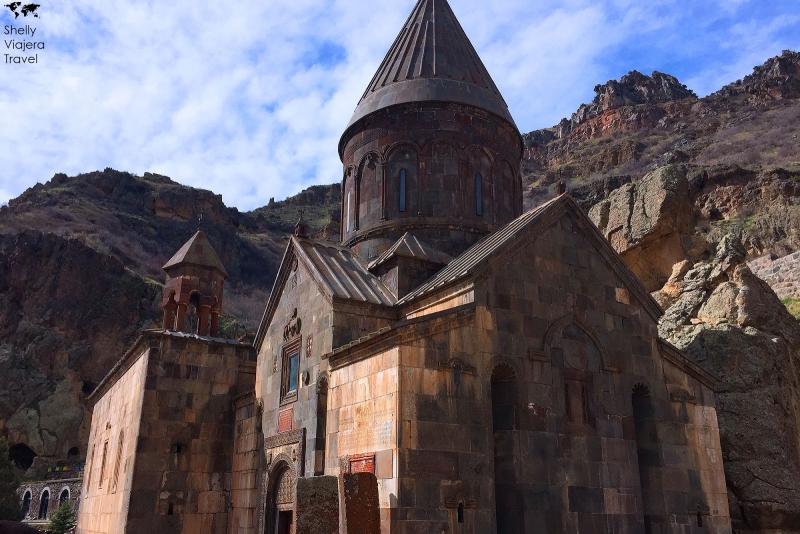 Armenia is the first country to adopt Christianity and it all began here at the Geghard Monastery. This medieval monastery was built by Gregory the Illuminator in the 4th century. Named a World Heritage Site by UNESCO, it's said the spear that pierced Christ's ribs at the crucifixion was brought to this monastery by apostle Thaddeus.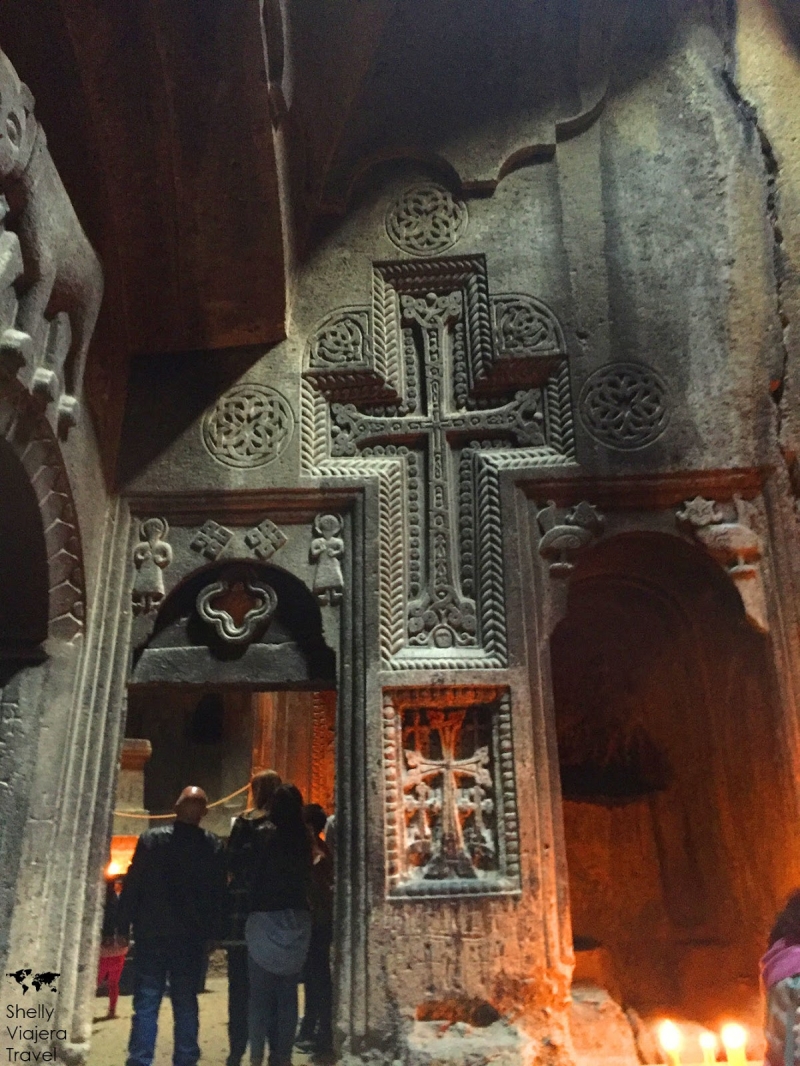 Similar to Roman Catholicism, a cross is also part of Orthodox Christian symbolism. In Armenia, including in Geghard Monastery, the cross is well-represented by khachkar, a local term for the carved cross. The cross is usually accompanied by other biblical figures including patterns of leaves, grapes, and solar discs.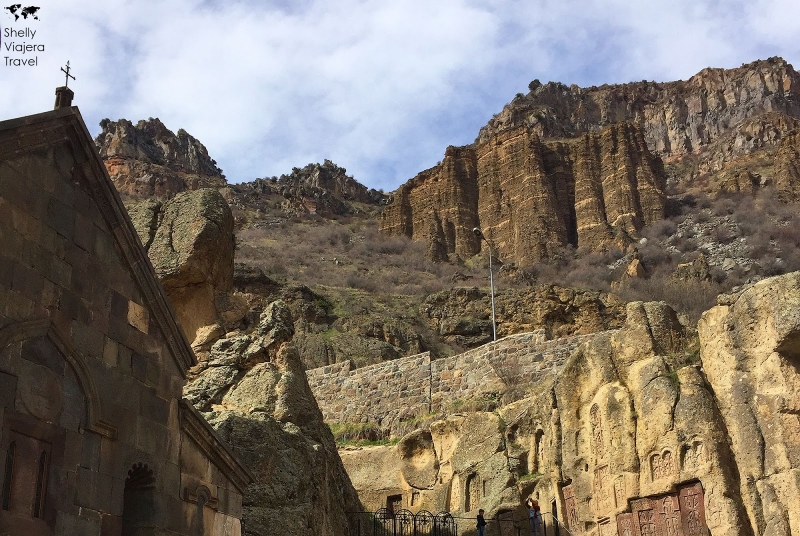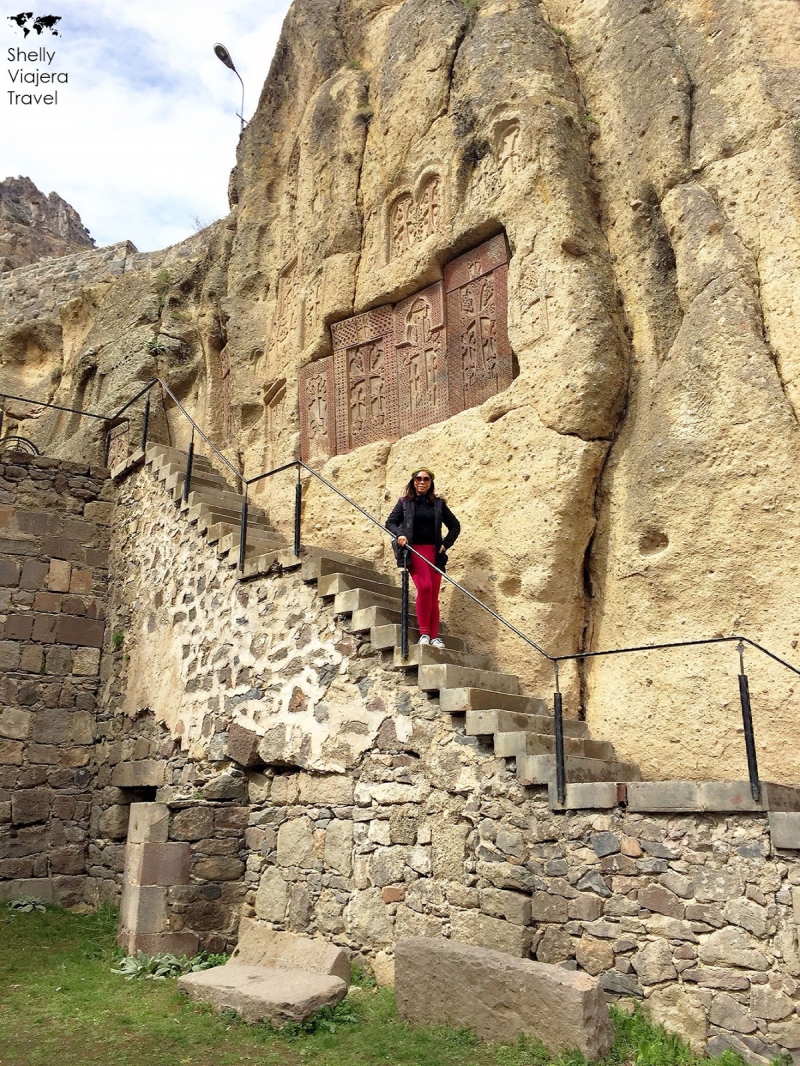 Geghard Monastery's complex is very peaceful. Aside from being surrounded by huge cliff rocks, the Azat River also flows through one side of the complex.
Entrance to the monastery is free.
Tip: A lot of private Kotayk tours are offered at Republic Square, which varies depending on how many places and how many people join the tour. It usually starts at AMD 45,000 (US$93) for two persons, covering at least six places. On the other hand, for a more flexible DIY trip, a Yerevan-Kotayk taxi ride costs AMD 10,000 (US$21).
How to get to Armenia?
By air
There's no direct flight from the Philippines to Armenia. The common route is Manila-Dubai-Yerevan (or any other city in the Middle East replacing Dubai) so Middle Eastern airlines like Qatar Airways, Fly Dubai, and Emirates serve this route.
In my case, however, I looked for another route since the 19-hour layover at Dubai International Airport (DXB) on my intended travel date was too long.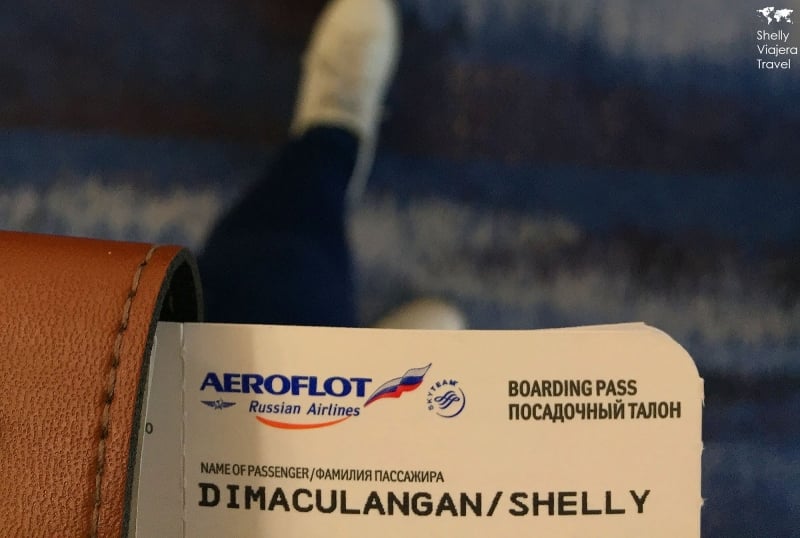 Alternate route: If you don't want a long layover in Dubai, fly Manila-Hong Kong (I flew via Cebu Pacific), then fly Hong Kong-Moscow and Moscow-Yerevan (I flew to both via Aeroflot). Though there were three flights in total, at least I didn't wait for 19 hours in transit.
By land
You may enter Armenia by land from either Iran or Georgia. Actually, after Armenia, I crossed the country to Georgia by taking a five-hour marshrutka (public taxi van) ride that costs AMD7,000 (US$15). I hailed the marshrutka at Kilikia Station in Yerevan.
Tourist visa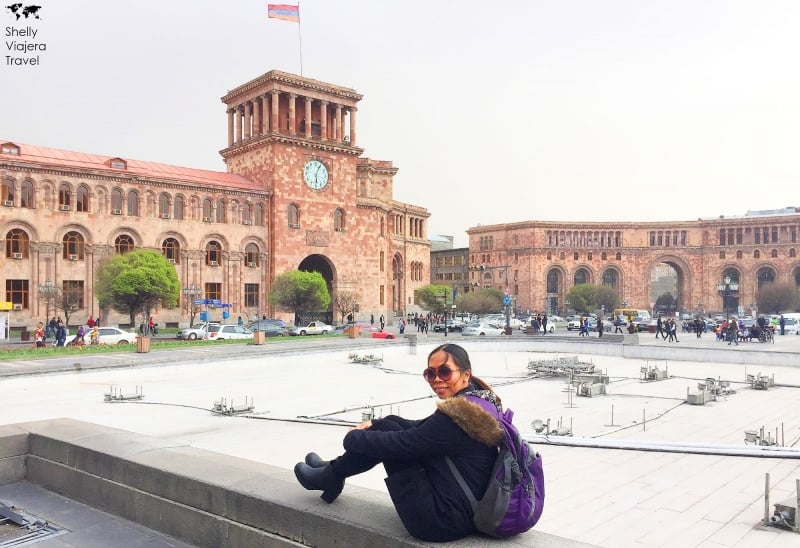 For Philippine passport holders, a tourist visa is required to enter Armenia (read my Armenian visa blog here). You can either get a visa on arrival (VOA) or an electronic visa (e-visa) that costs US$6. For Filipinos who live or work in GCC member countries, visa requirement is exempted.
Also read: Armenia Travel Guide: Visa, Budget & Itinerary for Filipinos