Applying for a Visa to enter a foreign country is one of the greatest hurdles for most Filipinos who like to travel. There seems to be an endless amount of requirements that we need to accomplish and provide to get past the immigration easily. It might be painstaking, but it's an SOP that we need to respect should we want to visit countries like Australia, the United States of America, and many more.
If you are travelling to Australia soon, fret not because we have compiled and answered frequently asked questions of travellers that could help you with your Australian tourist visa application.
Also read: Easy Australian Visa Application Guide for Filipinos
1. What visa should Filipinos apply for when travelling to Australia as a tourist?
Filipinos who wish to travel to Australia as tourists need to apply for the visitor subclass 600 visa. This type of visa allows foreigners to go to Australia for up to three, six, or 12 months.
2. When should I apply for my Australian tourist visa?
You can get an Australian tourist visa as soon as 12 months before your intended arrival. However, tourists usually apply at least three months before.
Once the embassy grants you a visa, you may have at least three months to enter the boundary before it expires. Your pre-determined stay period also starts on your arrival date. If you would like to stay in Australia for longer than six months, you need to undertake health assessment ASAP because this might affect the processing period of your visa.
3. What is the easiest way to apply for Australian tourist visa?
The Australian Embassy does not allow clients to lodge visa application unless in cases of emergencies. A paper application is possible through the Australian Visa Application Centre (AVAC) operated by the embassy's official partner VFS Global in the Philippines.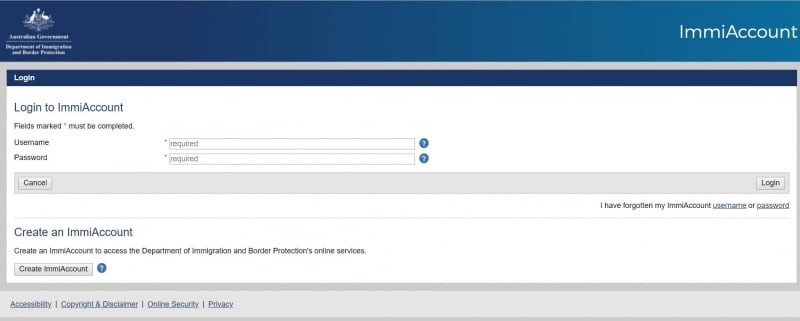 However, the embassy encourages online application through your ImmiAccount. Using your ImmiAccount is the easiest way to apply for an Australian tourist visa. You can work on your application 24/7. All documents needed can be scanned and uploaded to their database.
4. What are the primary requirements to get an Australian tourist visa?
When applying through your ImmiAccount, you must pay the visa application fee so you can submit your request. Payment may be made using a credit card, BPay or PayPal.
Requirements include but are not limited to the following:
a. Copy of birth and/or marriage certificate from NSO
b. Copy of bank statements certified by the bank
c. Passport photo
d. Certified copy of current passport
You need to sign the copy of the biographical page of your current passport in the presence of the notary public. One of our writers only submitted a scanned copy of her passport and received a notification grant, but it is up to you if you would like take a risk.
For students, you may want to include your latest school records especially your enrollment certificate.
Employees shall secure a copy of your employment certificate, letter from your employer stating that you are expected to return to work, Income Tax Return and copies of your pay slips.
Entrepreneurs also need to upload copies of ITR and business registration certificate.
If you are on a sponsored trip, the financial and identification documents of your sponsor must be submitted along with your other documents. Booking tickets are not required. However, you may provide your travel itinerary. 
Property titles, credit card statements, used or valid visas, and travel documents are optional. But we suggest that you include them to prove that you have the intention to come back to the Philippines after your vacation.
5. My passport will expire in less than six months. Can I still use this or should I apply for a new passport before I make an application?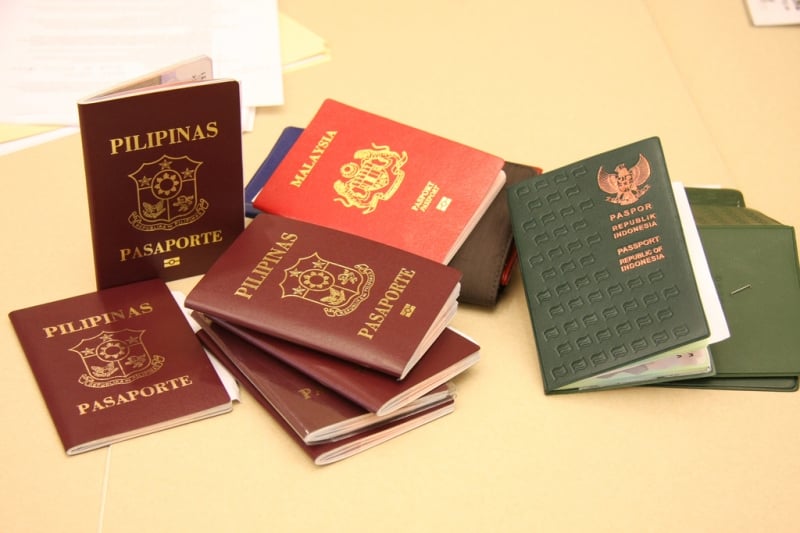 You cannot leave the Philippines when your passport has less than six months of validity. Don't risk applying for your Australian tourist visa if this is your case. Renew your passport first before you carry on with your application to avoid any problems.
Also read: A Guide To Renewing Your Philippine Passport
6. How much is the Australian tourist visa application fee? Is it refundable?
The Australian tourist visa (subclass 600) application fee is currently worth AU$140. Unfortunately, it is not refundable regardless of the result of your application.
7. Where can I track the status of my Australian tourist visa application?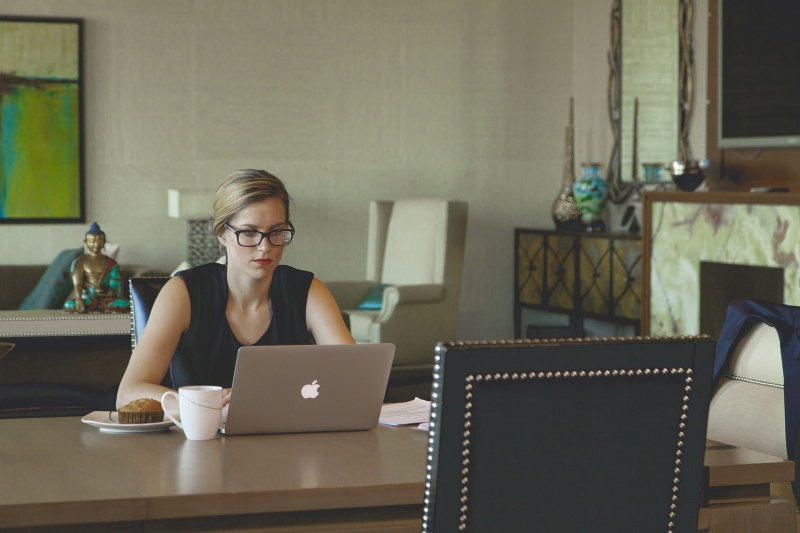 There is a Transaction Reference Number (TRN) assigned to each online application so you can track, manage, and identify your application. You may continue a saved application, change email address, and check the progress of your application through your ImmiAccount. All details including the receipt of your request and the grant notification will be sent to your provided email address as well.
8. How long is the waiting period for my Australian tourist visa application?
The standard processing time of the online visa application ranges from 48 hours up to more than 20 days. Variation depends on the volume of received application from travellers.
9. How much should my show money be?
No specific amount is needed in your bank account during your application. However, it is encouraged to make sure that you have enough funds to sustain your presented travel itinerary. Naturally, the longer you intend to stay in Australia, the higher the amount is expected in your bank account.
10. I applied online. Will the visa be placed on my passport?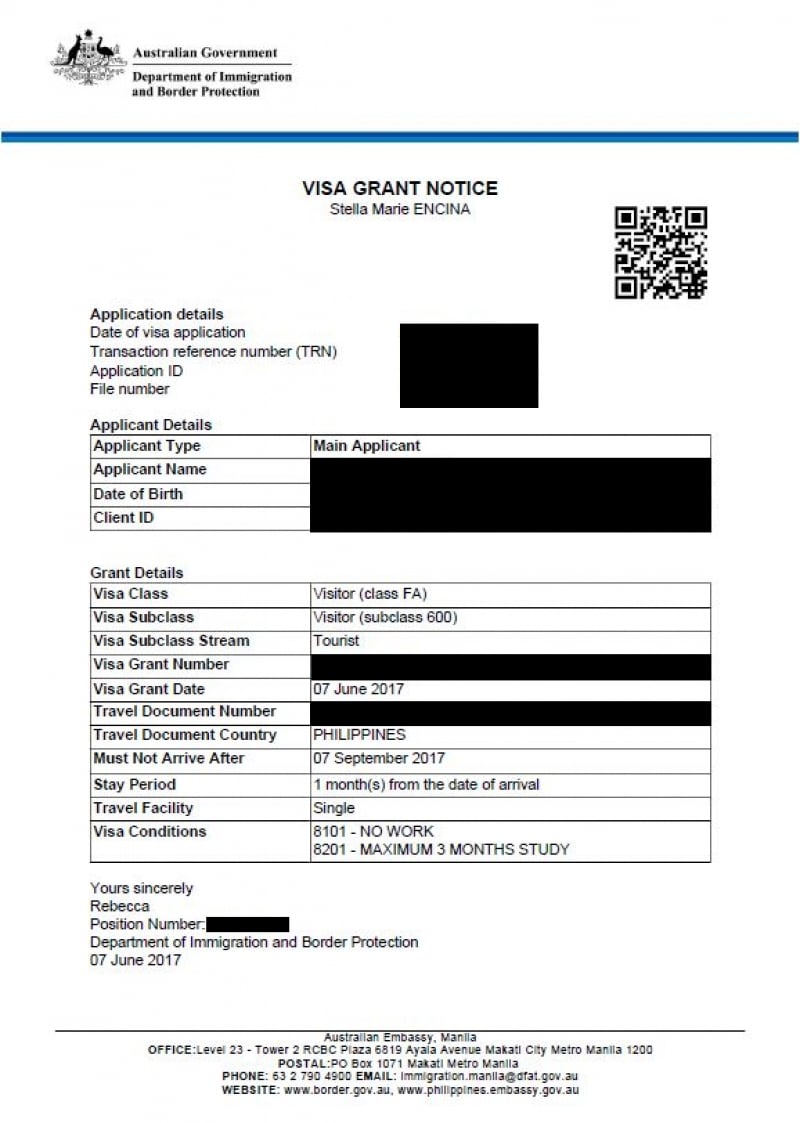 Original passport is no longer required because they now issue label-free visas. You will receive your notification of grant via email or mail. Make sure to always bring this notification with your passport during your travel.
11. I did not receive a granted Australian tourist visa. Can I appeal?
When you receive your application results, you will also learn why they did not grant you a visa and what rights you have when it comes to appealing for a review. It also includes a time limit for your appeal so you might want to act on it as fast as you can.
12. If my application is not allowed for review, can I apply again?
Of course! While there is no prescribed period in which you are allowed to re-apply, it is best if there had been changes in your status and all your documents are complete when you do it again.
13. My visa is still valid, but my passport has already expired. Do I need to get a new visa for my new passport or can I still use the old one?
If you are already using your new passport, but your Australian tourist visa is still valid, you need to complete and submit Form 929. This form is for the change of passport details so that the electronic records are updated, and your new passport becomes valid for travel to Australia.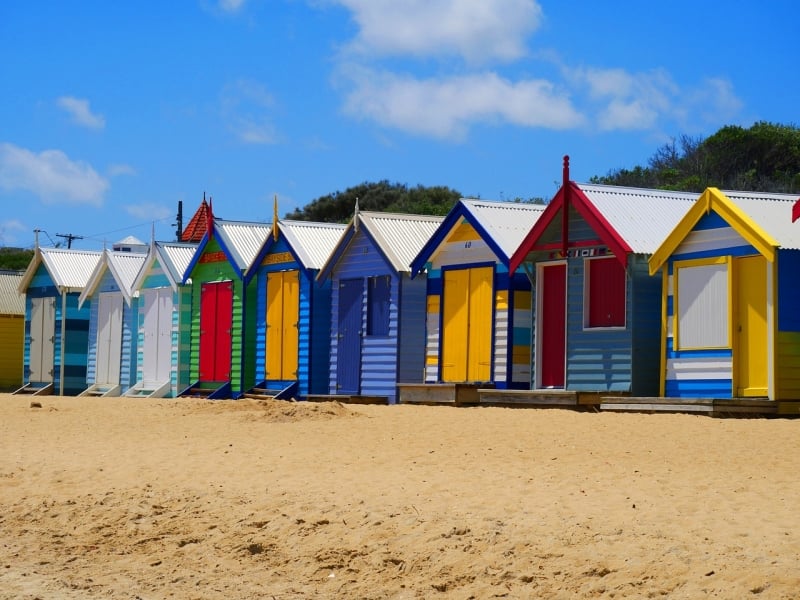 Applying for an Australian Tourist Visa may be intimidating at first, but it can be a smooth process. Just submit all the required documents and include additional proof that you can very well fund your trip and have the intention to come back to the Philippines. It is better to provide more than the required documents as long as it could help in boosting your edge instead of getting denied because you chose not to include a record that you already have.
Most importantly, read all the instructions carefully to avoid any questions. Double check all your submissions so that you can quickly get an answer from the embassy. The results may be out as early as 48 hours, so even the waiting period is not as horrible as when applying for a visa for other countries.
Also read: How to Make Your Sydney Vacation a Trip to Remember
So, what are you waiting for, fellas? Start preparing for your visit to the Land Down Under!