In case you didn't know by now, Alden Richards, or more popularly known as the "Pambansang Bae", is a proud and avid traveller. Since his career skyrocketed between 2010 and 2011, he's been busy exploring the world for both leisure and work one country at a time — from seeing the Northern Lights in Iceland to filming his latest film Hello, Love, Goodbye in Hong Kong. It was then only a matter of time before he finally launched his own line of travel-friendly wear with the help of his good friend and world-renowned designer Avel Bacudio!
A short story of the Avel X Alden athleisure wear
Avel X Alden is a collection of affordable limited-edition athleisure wear done in partnership with Zilingo, the leading commerce platform for fashion and lifestyle. The line highlights ready-to-wear jackets that boast of both comfort and functionality, making them ideal for a plethora of activities and weather!
"I've always been a fan of Avel Bacudio's designs. He's been a good friend of mine for the longest time. As such, I am really psyched to have my very first fashion collaboration with Avel Bacudio," shared Alden. The collaboration has been in the works for many years, with Alden personally choosing and approving in every step of the process, from checking the materials through packaging.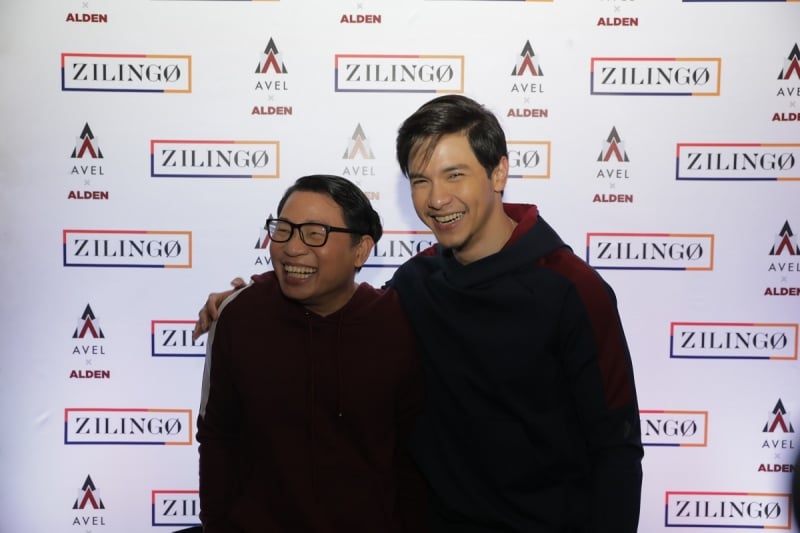 On top of jackets, the line will also have tracksuits, pullovers and joggers. As for the colours? Expect to see mostly a combination of black, maroon, navy blue, off-white and grey, which were handpicked by Avel due to his history of temporary blindness. According to him, these were the first colours he saw after undertaking surgery.
Taking from the experience, a portion of the profit from the line will go to the Northern Luzon Association for the Blind in La Trinidad, Benguet. "With this collaboration, we go beyond providing affordable fashion options to our customers — we share the opportunity to contribute to the social fabric."
Also read: Travel to Help the World: Voluntour in Southeast Asia
Why the line is perfect for Filipino travellers
I was fortunate to get a jacket from the collection and can attest to the quality of the fabric used. It's incredibly soft, light and easily stretchable. Basically, it's the kind of item I'd bring and wear during my trips, too! After all, part of the concept behind the line was inspired by both Avel and Alden's love for travel.
While planning the designs, both personalities shared about looking back to their previous trips when they would endure long-haul flights. "When we were [contemplating] ano'ng jackets natin, ano'ng designs ng damit na ilalabas natin, sabi ko why not we go back to my clothes whenever I go to the airport, 'yung comfort clothes," Alden told TripZilla Philippines. "That's why we came up with these jackets and this comfortable clothing".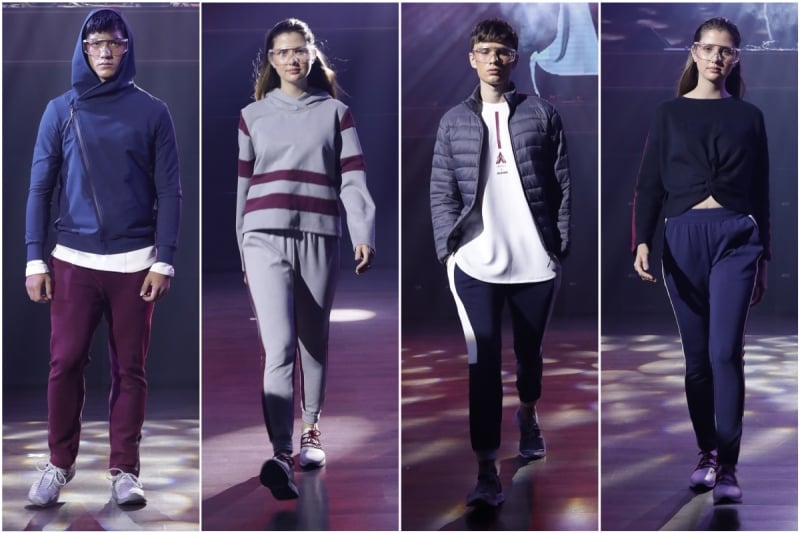 During the official media launch of Avel X Alden at XYLO at The Palace, the 27-year-old actor, model and recording artist even wore a personalised jacket which he has been recently using as his travel wear. Avel, on the other hand, said the clothes make it easy for travellers to get comfortable while in the air. In particular, they have hoodies which offer great coverage during chilly flights. "Pag na-notice mo talaga yung clothes namin, they have a lot of cutouts or combination para maging comfortable ka," the 2014 Asia's Most Influential Designer awardee added.
How to buy an Avel X Alden athleisure wear
The Avel X Alden athleisure wear collection is now available on the Zilingo website and app for approximately ₱700-1,300. You can choose from among multiple payment methods, including credit card, bank, payment centre, or simply cash-on-delivery!
Do these clothes look like something you'd bring and wear on your upcoming trips? You can also check out our recommendations for the best fashion pieces to wear while flying and which items to avoid packing if you want to travel light!
---
Special thanks to Zilingo for inviting TripZilla Philippines to the Avel X Alden VIP & Media Launch at XYLO at The Palace and for providing these images.