Ayala Malls always delivers an impressive assembly of high to mid-range stores that easily cater to the tastes of the local Filipino market. Lucky for us, these malls have a knack for knowing what we need and where we want it (that is, a lot closer to where we live!) 
Now, Parañaque-based folks can take pride in the fact that Ayala Malls Manila Bay has made its way to their side of town, right at the heart of Entertainment City. And it just so happens to hold the record for the developer's largest mall so far! I don't know about you, but I'm pretty excited about this!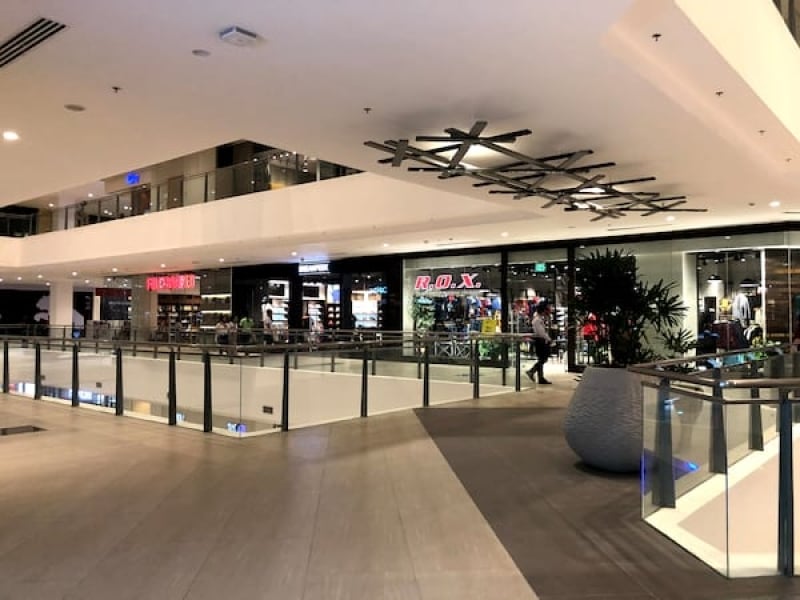 Having opened to the public on 26 September 2019, this spacious property covers 400,000 square metres and enjoys a prime location across City of Dreams Manila in Asean Ave. corner Diosdado Macapagal, Parañaque. This way, it's much easier to make a stop for any of your retail needs — and we all know that Filipinos love to shop! 
Also read: Shop Till You…Fly? How to Splurge This Holiday & Still Save for Your Next Trip 
Not only does this brand new mall have five floors with a wide variety of dining and shopping options, but it also has a 10-theatre cinema for moviegoers. Imagine having so many theatres to pick from when you feel like watching a blockbuster movie. You'll never run out of choices!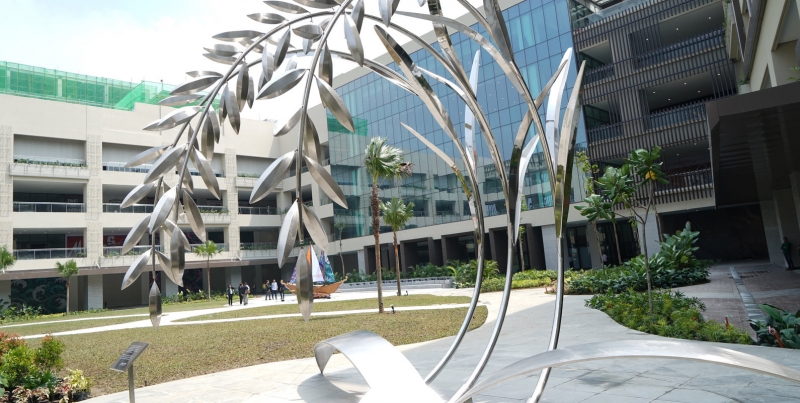 Among my favourite things about walking through Ayala Malls are the picturesque, evenly distributed green spaces around the property. They're great spots for hanging out with friends or taking a much-needed breather from the busier city centres. 
Another of Ayala Malls Manila Bay's standout features would be the one-hectare Central Garden, where visitors can roam around in sprawling pockets of nature — as is commonly associated with Ayala Malls developments. Adorning this beautiful garden are impressive sculptures by brass sculptor Michael Cacnio and designers Ana Pamintuan and Vito Selma.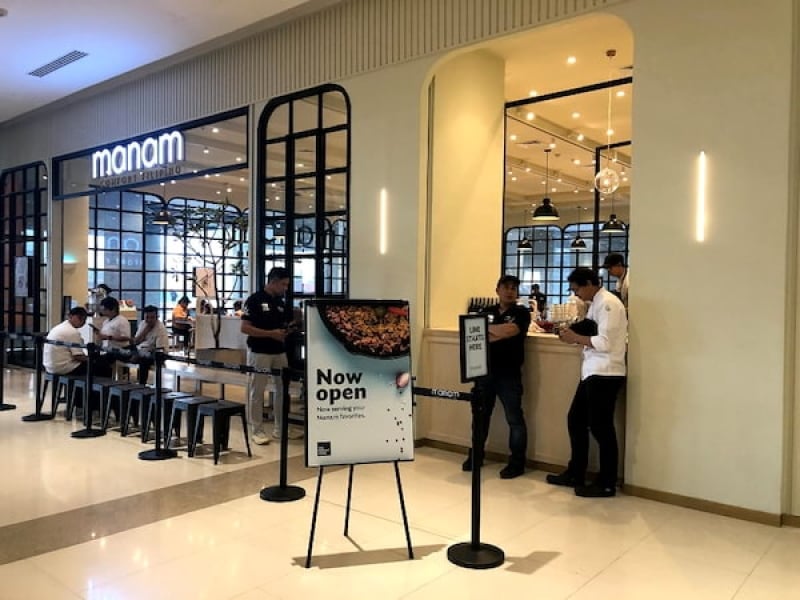 Notably, the mall is also positioning itself as a global one, having signs in the following languages: English, Japanese, Chinese, and Korean. To add, Japan Town and Korea Town also cater to mall-goers who are looking for restaurants and shops from these two Asian countries. On the other hand, you can also head over to the Filipino Village for local food, fashion, and home products; or China Town, which showcases Binondo fare and other Chinese offerings.
Also read: 8 Hours in Manila: Where to Tour Your Foreigner Friends
More dining and shopping establishments are set to open their doors in the coming weeks. And with a mall as big as this one, who knows what exciting places and activities you'll find inside? Hope you're ready to put that suweldo to good use!