For those of us who've been based in the Philippine capital for years and years, seeing its attractions may no longer be that interesting. Sometimes we pass by Luneta, Intramuros and Manila Bay and ignore the beauty in front of us because we've already gotten used to them. But it's a different scenario when we have friends from abroad coming over for a visit.
Two months ago, I had two friends visiting from Sweden who were on a two-week trip in the Philippines and had a few days to spare in Manila. We agreed to meet for one day and I had to challenge myself to prepare an itinerary, which is something I don't usually do, to make the most of our time together. Here are the places we went to in the order that we visited them.
Also read: 20 Instagram-Worthy Spots in Metro Manila
Binondo (11am-1pm)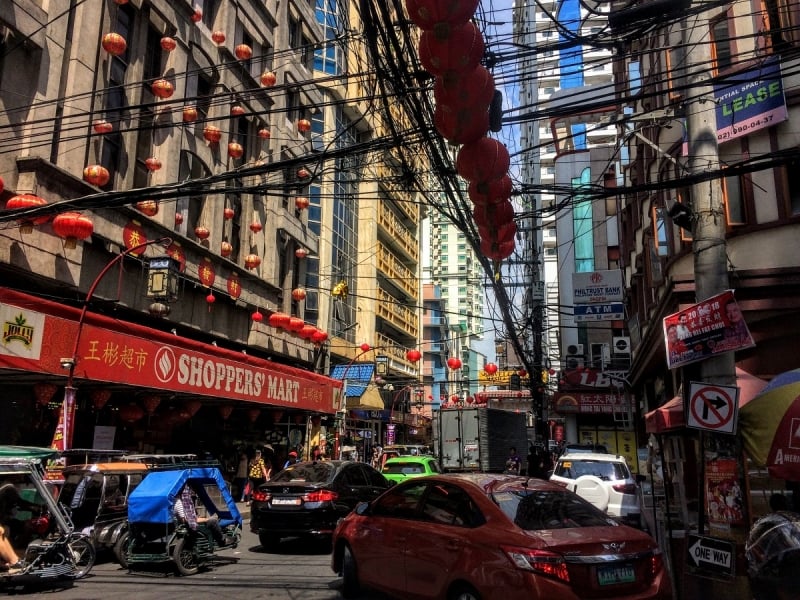 Having worked in Binondo for almost three years, I could say I have a pretty good understanding of the place. I decided this is where I should take them first because it's one of the few places in Manila perfect for a food crawl as restaurants and food stalls are stationed one after the other. We're talking about multiple streets and intersections here rather than cramped spaces of food parks.
Also read: Our DIY Binondo Food Trip: Where to Eat & Tips
After going around a bit, we sat down on a table in Cafe Mezzanine above Eng Bee Tin. Here, we ordered a serving of hakaw, chao fan and dumplings. Upon finishing our meal, we headed down to Eng Bee Tin to buy a few Chinese delicacies for them to try and take home.
Intramuros (1pm-3pm)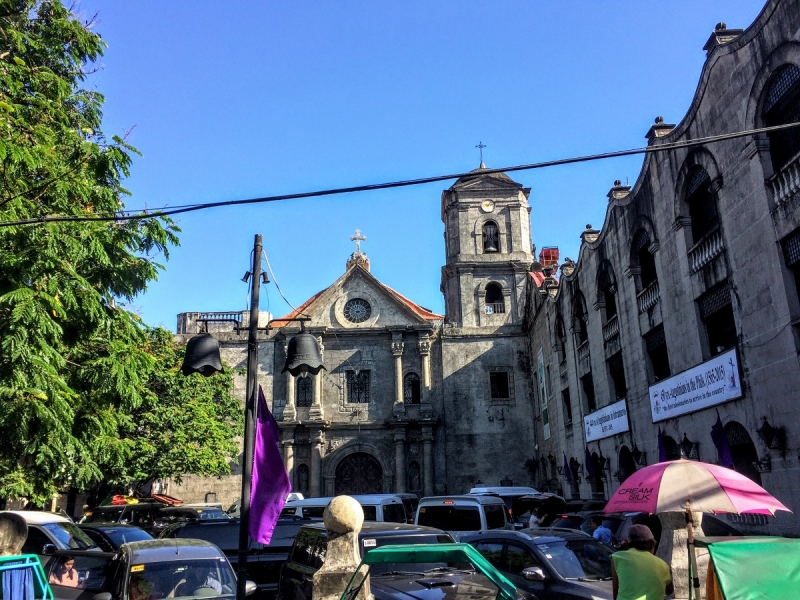 We then hailed a habal-habal to take us to the Chinese arch at the foot of Jones Bridge. After taking photos, we crossed the bridge to go to Intramuros. Since I wasn't that familiar with the streets, we rode another habal-habal to take us to San Agustin Church, which I bragged about being one of the UNESCO World Heritage Sites in the Philippines. Unfortunately, we weren't able to explore the place because of an ongoing wedding.
We walked to the nearby Casa Manila, which I remember being fond of when I first went here myself. I figured they'll turn up liking it too. We tried to stay away from spending other than for food and transportation so we skipped riding one of the Bamboo bikes which are popular in Intramuros. Instead, we found a Spanish-style cafe along the same street where we had our merienda. After filling ourselves, we walked to the Manila Cathedral and I had them look around the church for a few minutes. We rode our third habal-habal to take us outside Intramuros so we could walk to our next destination.
National Museum (3pm-4pm)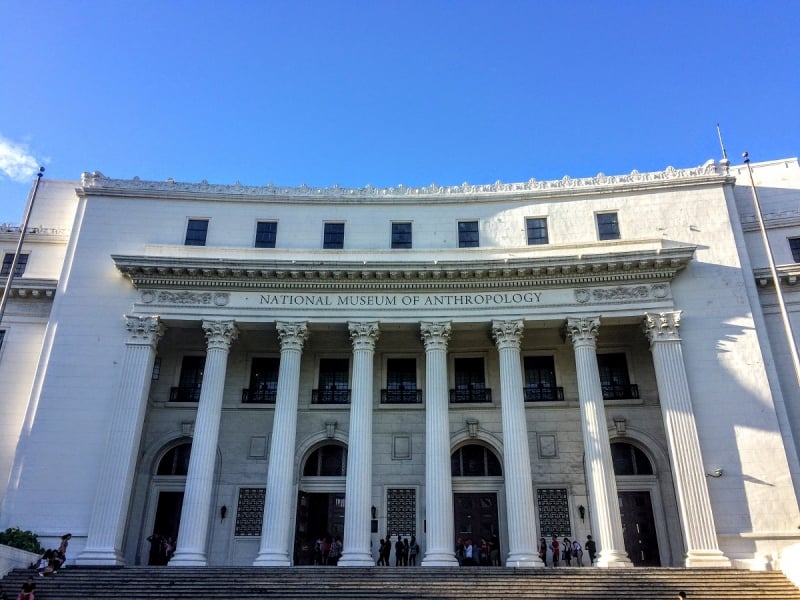 Both of my Swedish friends already walked around Luneta Park a few days before so we went straight to the National Museum to know more about Philippine history. I've been here multiple times before so I had a few trivia that I shared with them every now and then. We only had an hour before the museum closed and I saw my friends getting less and less interested as we went inside more exhibits. I took this as a sign to go outside the building and move on to the next place.
Baywalk (4pm-6pm)
I was most excited about this part of the day because this was the only time we could be away from big crowds. Despite the bad image it has gotten these past years, I still feel excited about going to Manila Bay and watching the sunset here, so I thought it would be a nice thing to do before we went for dinner. Even with several minutes left before sundown, we started our stroll from Children's Museum and slowly made our way to CCP Complex on foot. The great thing is that both of my companions seemed to enjoy the sun and warm weather (from living in a cold country) so we had no problems walking a long distance even without our umbrellas.
By the time we arrived in Harbour Square, the horizon showed a breathtaking sunset. We spent a good 30 minutes just sitting down by the bay admiring the view and getting to know more about one another.
Jollibee Harbour Square (6pm-7pm)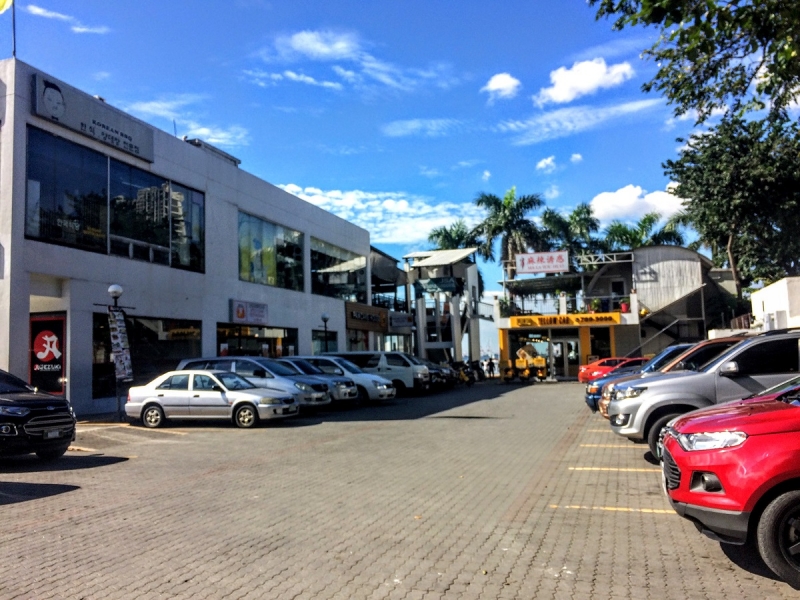 Since one of my Swedish friends got sick after eating some local foods a few days before, we decided we would be extra careful in choosing places to eat. So even if I wanted to bring them to carinderias which I enjoy the most, I took them to the Jollibee branch in Harbour Square instead. Naturally, I recommended ordering Chickenjoy with rice. It took us less than 15 minutes to finish the food while having more conversations. Eventually, we had to leave as they had to pack that night to go to the airport the next morning.
Also read: I Love Manila and Here's Why You Should Too
There are several more places I wish I could've taken my friends to, including the University of Santo Tomas and Escolta, which are both in my personal list of places I've been dying to go to. But given the time we had, I'd say I did a good job of showing them around Manila. If you have friends from abroad who are coming here in the future, feel free to use this as your guide!