Not all of us have the time or budget to whisk away on a lavish Bali vacation, but a quick weekend getaway is definitely doable. There are plenty of amazing staycation spots in Manila or nearby places like Laguna and Batangas. But if you're really set on enjoying chill Bali vibes, then you'll probably love Balai Urunjing, a beautifully designed Airbnb in Teresa, Rizal with a private pool. Best of all, it's only an hour-long drive from Metro Manila. Yup, you won't even have to take a leave from work to get your much-needed break in "Bali!"
Also read: 15 Bali-Inspired Resorts in the Philippines That You Need to Visit 
What to expect from this IG-friendly Airbnb in Rizal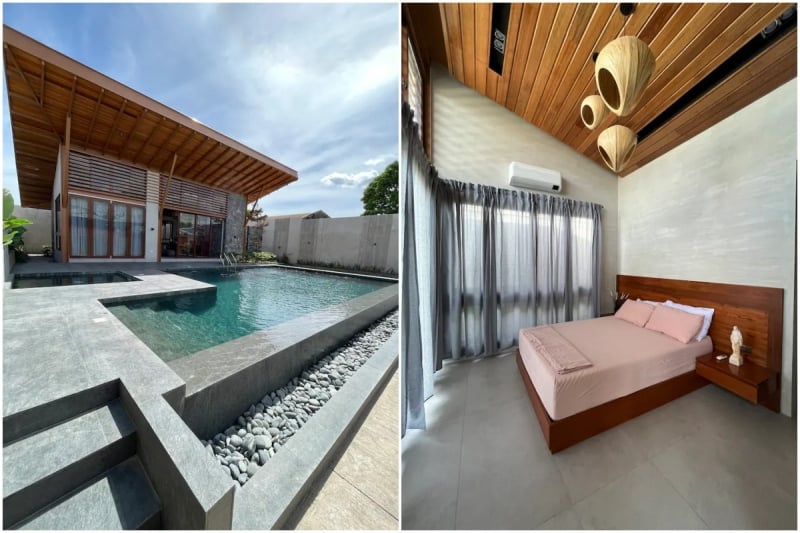 This stunning industrial-Balinese villa only features one bedroom, but it's spacious with two extra mattresses to fit up to five guests. Small families and groups will find the space cosy and comfortable, but this Airbnb in Rizal is also a favourite of couples who are out of town for a romantic weekend.
Don't be surprised to fall in love at first sight with this 373sqm Bali-inspired villa. Even in pictures, it's obvious that this vacation rental is pretty special, with modern architecture, tropical gardens, and of course, a large infinity pool outside.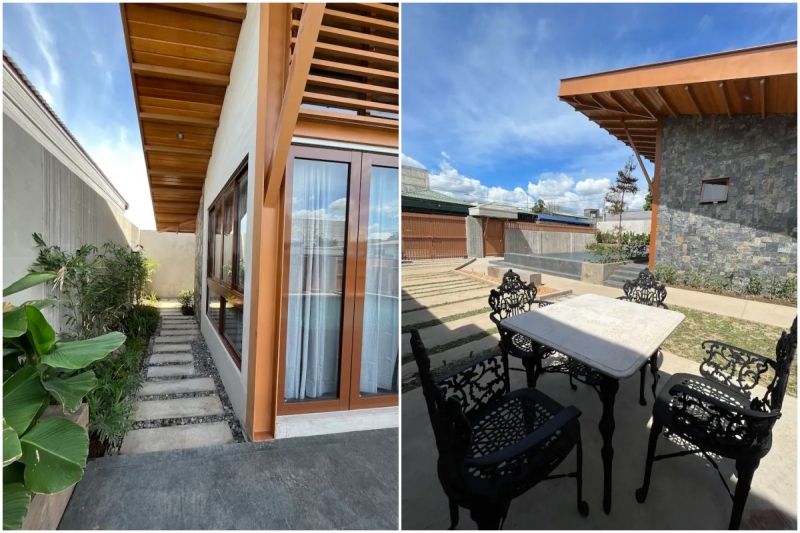 High-quality materials were utilised throughout, including the natural sukabumi stones used in the pool sourced from Indonesia. There's even a smaller bubble pool for lounging, along with a small patio with tables and ample parking space for two cars.
Also read: 10 Airbnb Homes & Vacation Rentals Near Manila With Private Pools
Step inside this picture-perfect villa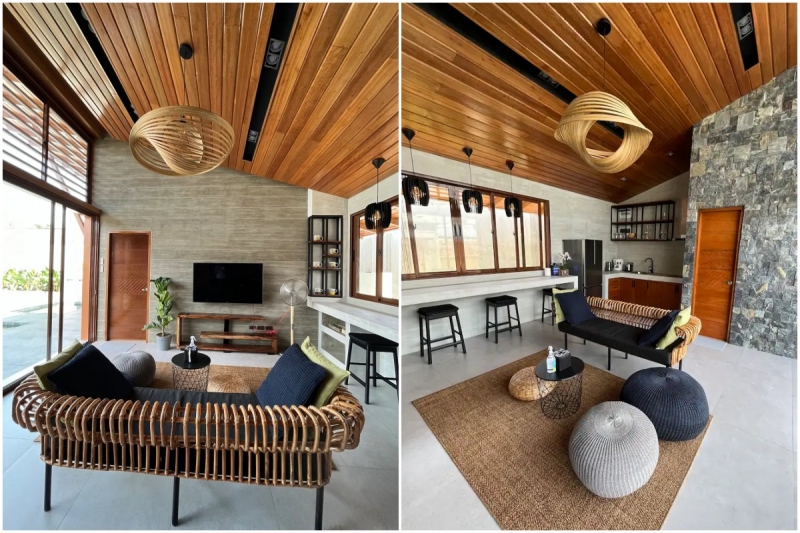 Inside, Balai Urunjing is just as thoughtfully designed. Floor-to-ceiling glass windows keep the villa bathed in natural light, while high ceilings make the space feel more spacious. Relax indoors while watching the rest of the group splashing in the pool outside. At night, close the curtains for a little privacy.
This Airbnb in Rizal also comes with a fully equipped kitchen that makes it easy for groups to cook their own meals on vacation. Plus, guests won't have to wait long for bathroom privileges. There are two bathrooms, plus an outdoor shower — definitely more generous than many vacation rentals out there!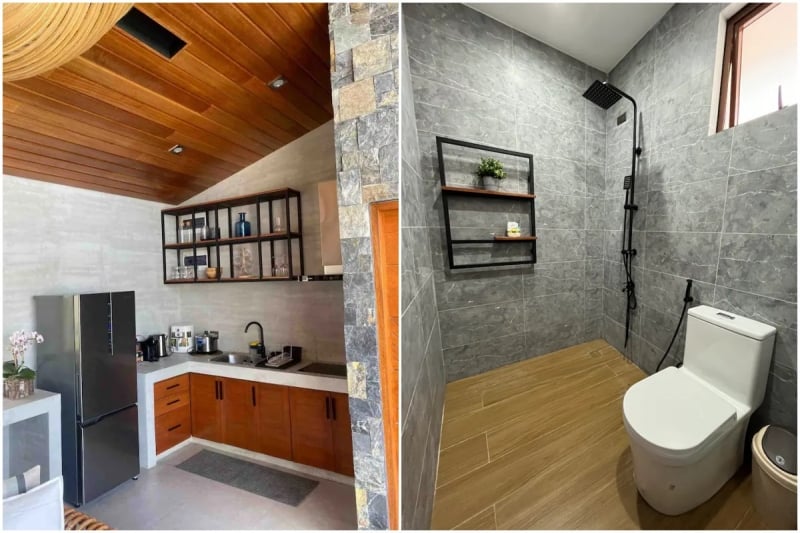 At Balai Urunjing, everything is Instagrammable and extremely well-maintained so guests can enjoy a resort-like experience on their own. Best of all, you can bring the whole family, pets included. Travellers who booked this vacation rental also praise the host for their hospitality and accommodating special requests.
Nestled in the town of Teresa, Balai Urunjing is just around an hour away from Metro Manila. Supermarkets and food options are also conveniently available near this Airbnb in Rizal.
Also read: 10 Airbnb Wedding Venues for Your Intimate Celebration
If you're looking for a beautiful Airbnb near Manila fit for a quick weekend escape, this one is among the best. Book Balai Urunjing here.  
---
This article contains affiliate links. When you book through these links, we may earn a small commission at no additional cost to you. All images courtesy of Airbnb.