Contributed by AngeLAKADS
More often than not, travellers overlook Bangkok because of its hectic city life. But, if you look closely, the city has so much to offer to any type of traveller! Bangkok has it all — the exotic charm, the vibrant culture, the hectic city life (of course) and most importantly, the mouthwatering food!
Known as the most populous city of its country, Bangkok boasts of ornate shrines and vibrant street life. Over the years, it welcomes more and more visitors than any other city in the world and it didn't take us long to realise why.
Also read: Our Backpacking Trip to Bangkok: 3-Day Itinerary & Tips for Filipinos
How to get to Bangkok
Accessing Suvarnabhumi Airport (BKK) has been made easier because of different airline carriers. You can try Philippine Airlines, Cebu Pacific or AirAsia — whatever's cheaper and more convenient for you. Just note that AirAsia has a different airport in Thailand, which is the Don Mueang Airport.
Getting to the city from the airport
Public taxis are the most convenient way to access the city centre. However, you should be wary of the taxi scams. So, we recommend using Grab when going to your accommodation.
From Suvarnabhumi International Airport (BKK)
Take the Airport Rail from Suvarnabhumi to Phaya Thai Station (฿45). From there, you can transfer to the BTS Line and take a train to the station nearest your hotel.
From Don Mueang International Airport (DMK)
There's no BTS or MRT station at Don Mueang, so you'll need to take a bus or taxi from the airport to the nearest train station, which is Mo Chit. If you're going there by bus, then you can catch the A1 bus just outside the terminal. Once you're at Mo Chit Station, you can take the BTS Line to the station nearest your hotel.
Getting around Bangkok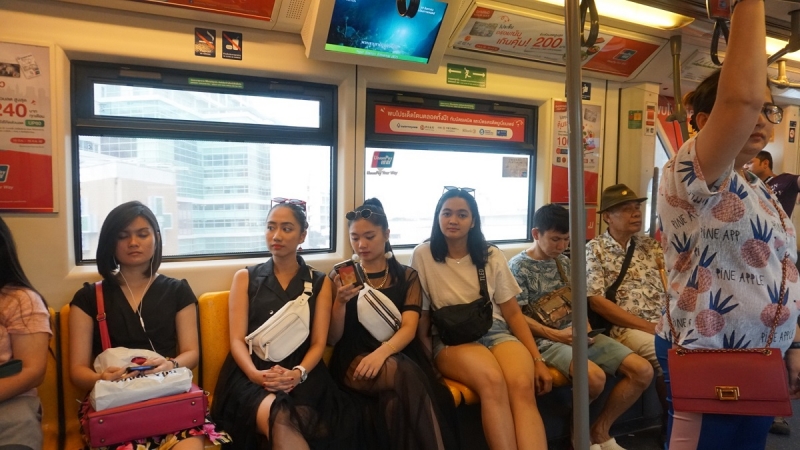 Bangkok Skytrain (BTS). This is the fastest way to get around the city! To save time queuing, you can buy a stored value Rabbit Card for ฿100. You can then load it with cash to pay as you go.
Things to buy at the airport
4G Sim Card
BTS One-Day Pass
Rabbit Card
Airport Rail Link tickets
Where to stay in Bangkok
Luxury: Amari Watergate Bangkok
Ideal for both business and leisure travellers, Amari Watergate Bangkok offers 569 rooms ranging from deluxe rooms to the presidential suite, all with panoramic views of the city skyline.
Budget: Airbnb
We booked an Airbnb at the W District located near the Phra Kanong BTS Station. It cost us around ₱1,200 per night for a three-person apartment. The studio's building has a gym and a pool which we hadn't had the time to take advantage of during the stay.
Bangkok 3D2N itinerary
Please note that this is only a suggested itinerary based on our experience. We spent a total of seven days in Bangkok and here are the activities we recommend for a (packed) three-day visit.
Day 1
Go temple hopping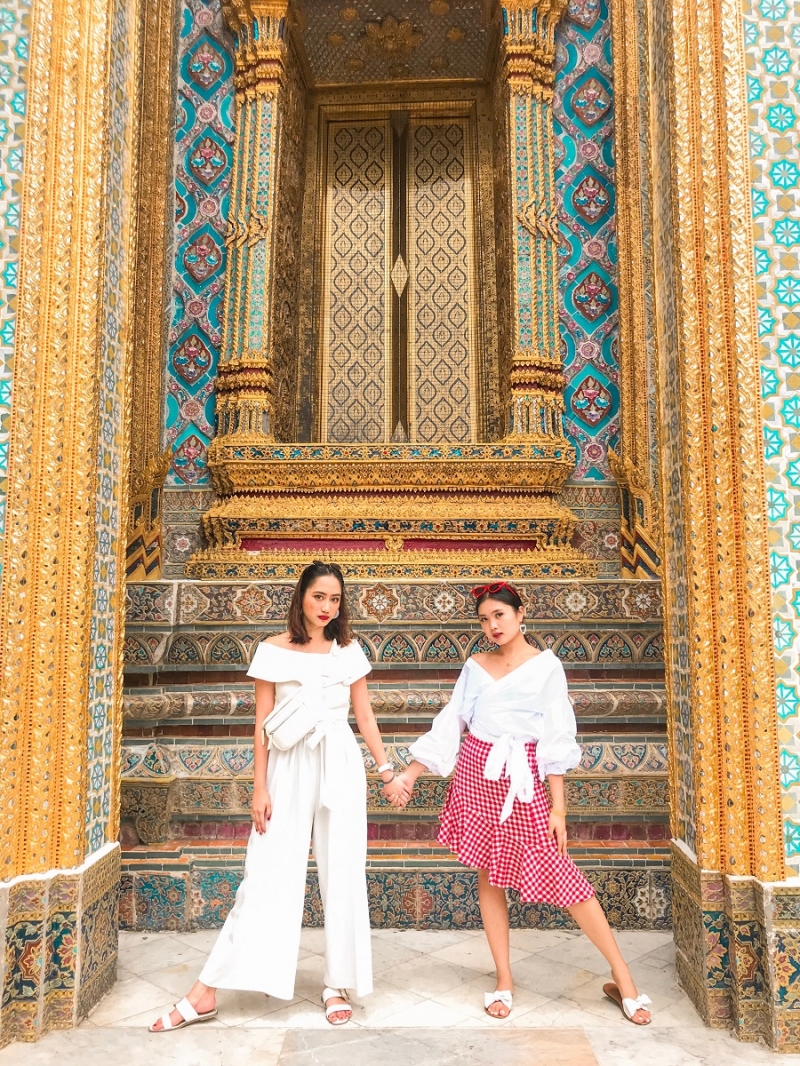 Since Buddhism is an important part of Thailand's culture, there is a vast array of picturesque temples in Bangkok. As soon as you step into one of the temples, the hustle-bustle of the city life immediately dissipates. The must-see temples are Wat Phra Kaew (located inside the Grand Palace), Wat Pho and Wat Arun.
Opening hours:
The Grand Palace: 8.30am to 3.30pm
Wat Pho: 8am to 5pm
Wat Arun: 8am to 6.30pm
Admission fees:
The Grand Palace: ฿500
Wat Pho: ฿100
Wat Arun: ฿50
Day 2
Check out the floating markets
Known as the Venice of the East, Bangkok is a city that truly beats to the rhythm of its canals and rivers. The floating markets are some of the city's biggest attractions. Although many of the waterways have been replaced by the road, their unmistakable charm makes them destinations worth visiting. Among these are the Damnoen Saduak Floating Market, Khlong Lat Mayom, Bang Nam Pheung, and Taling Chan Floating Market.
During our visit, we tried Klook's Thailand Floating Markets Day Tour (₱1,430) which includes visits to Damnoen Saduak Floating Market, Maeklong Railway Market and Amphawa Floating Market.
Day 3
Go on a shopping bonanza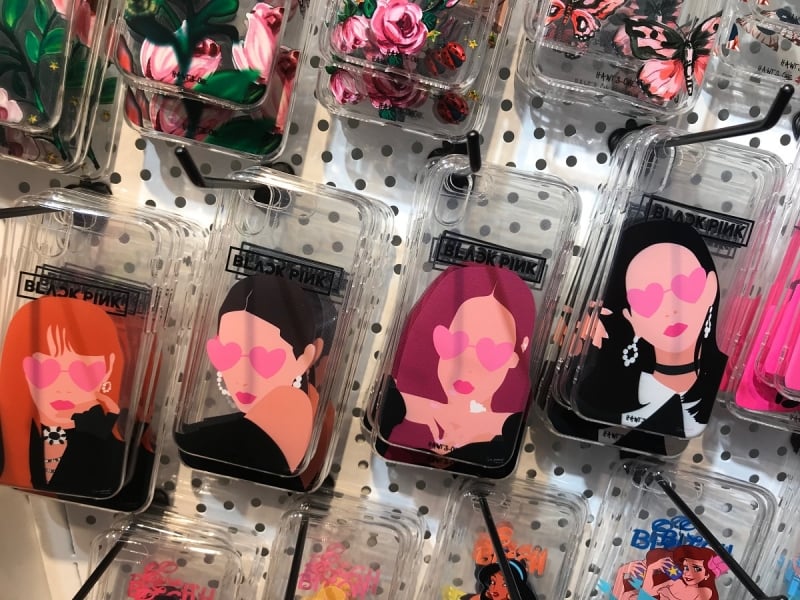 Bangkok is a delight to the most discerning shoppers. For cheap finds, you can visit the Chatuchak or JJ Weekend Market, Platinum Fashion Mall, Pratunam Market. If you're into high-end and luxury brands, the Siam Square is a perfect choice!
Visit SEA Life Bangkok Ocean World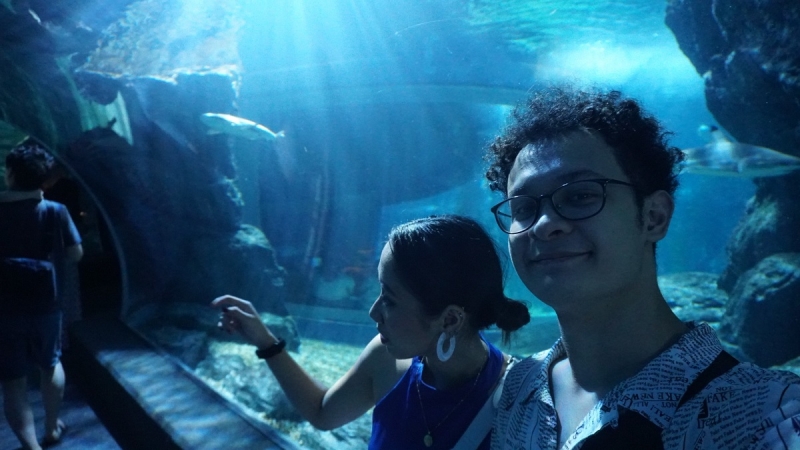 More than just an underwater experience, SEA Life Bangkok Ocean World is home to a range of special activities. This is a nice option for travelling families.
Other things to do in Bangkok
Beneath the heat and chaos, Bangkok is packed with tons of things to do and beautiful places to see. Spending three days is definitely not enough. So, if you have more time, don't miss the chance to explore more of Thailand.
Explore Khao San Road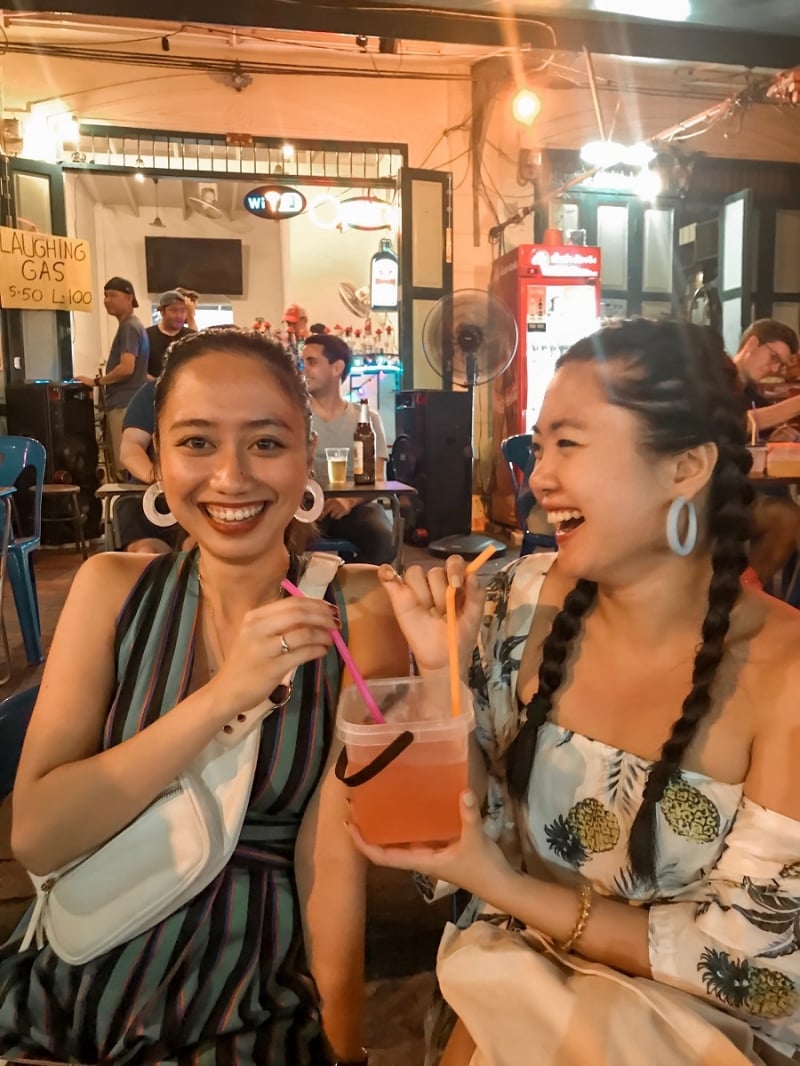 Khao San Road is arguably the most famous backpacker or tourist street in Southeast Asia (if not the world). It literally is a backpacker haven as it is brimming with food stands, bars, souvenirs, and massage centres.
Try out the day trips
When you are done with all the shopping, eating and partying, try something different on a more cultural note, like the following tour.
Ayutthaya Day Tour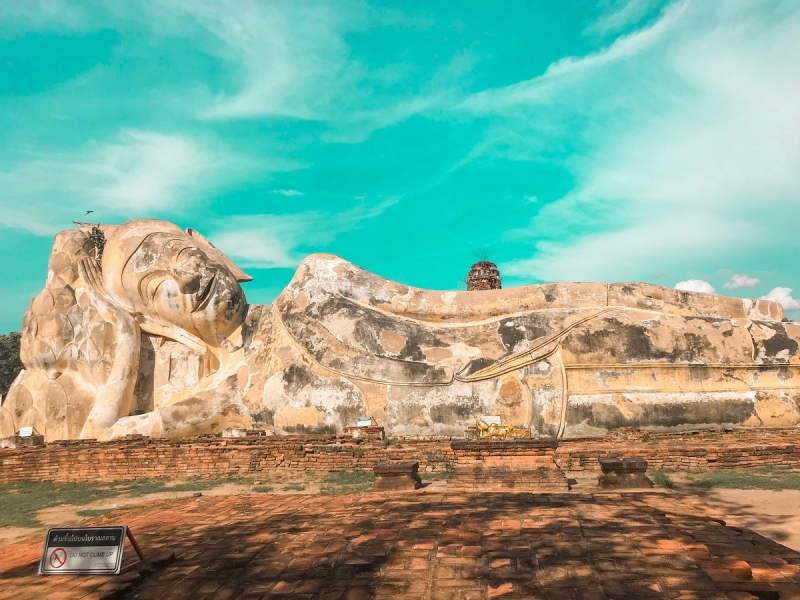 Boasting impressive and grand ruins of old temples and palaces, Ayutthaya is one of the best destinations to consider when going on a day trip from Bangkok. Only around 80 km north of Bangkok, this city was the capital of the Kingdom of Siam and a bustling trading port until it was raised by the Burmese in 1767.
If you want a hassle-free Ayutthaya itinerary, you can avail of a tour online just like we did. The Ayutthaya Day Tour costs around ₱2,395. This includes round-trip transfers between Bangkok to Ayutthaya.
Sample Ayutthaya tour itinerary
10am: Visit Bang Pa-In Summer Palace
12pm: Travel to a local restaurant for lunch
1pm: Discover the Ayutthaya Floating Market
2pm: Explore Wat Mahathat, Wat Phra Si Sanphet and Wat Lokayasutharam
5pm: Enjoy a sunset boat ride and stop by Wat Phanan Choeng, Wat Phutthaisawan and Wat Chaiwatthanaram
6pm: Stop by the local market for food and snacks
6.30pm: Leave Ayutthaya
Also read: South to North Thailand in Two Weeks for Only ₱17,000
Things to remember when visiting Bangkok
Always respect the King and the Royal Family.
Tuk tuk drivers will sometimes tell you that the temple you're planning to visit is closed, that they can drive you somewhere else that's open. Don't trust them, the temple is not closed and they won't bring you to another temple, but to a friend's shop instead.
Only ride Tuk tuks for experience. Most drivers will scam you by asking for expensive fares especially when you're a foreigner.
Always ask for the metre in any taxi. If you can't get them to put it on, negotiate a good price.
As much as possible, have enough Thai Baht with you when shopping because most mall outlets and markets don't accept cards.
Bring an umbrella, hat, scarf, and sunscreen!
Overall, we had a fantastic time in Bangkok. The bustling capital of Thailand should not just be treated as a stopover, but an actual destination rather. Till next time… khob khun ka!