Ahh, winter wear in Manila… the phrase alone is quite the irony.
But we don't mean donning winter wear in Manila; we're talking about buying these garments.
As all well-travelled folks will know, winter wear or winter clothing is a must-have — even if you're based in sunny (or stormy, flood-prone) Philippines. You have to be ready with these warm clothes just in case your adventures bring you to somewhere less tropical.
Also read: This Is What It's Like For Filipinos To Experience Winter For The First Time
But as most Filipino travellers also know, winter clothing can get a bit pricey in the Philippines. So where do you go to get a real bargain on winter wear in Manila? Here are a few ideas.
Hit the mall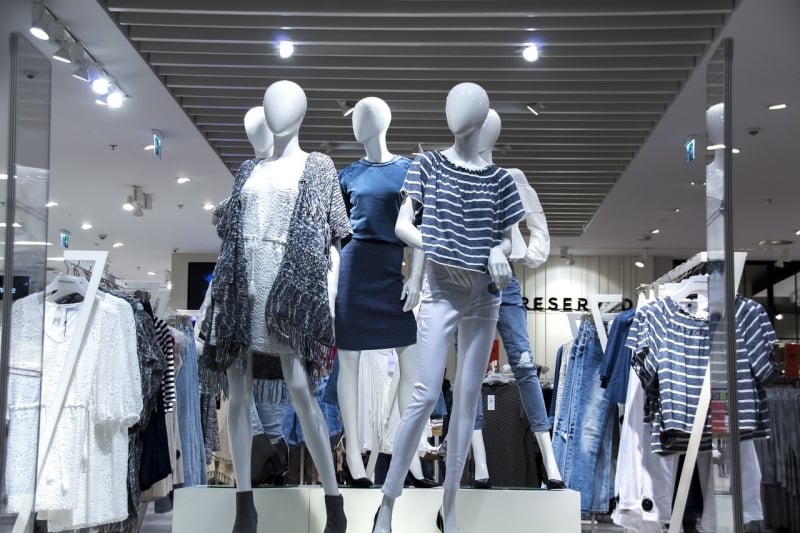 While the mall is the last place you'd go for any bargain, all you have to do is keep a lookout for the magic word — SALE. The trick here is knowing when all the sales happen. You see, when it comes to shopping in malls (or any branded retail stores), you just have to note promo periods and off-seasons. Shopaholics will be the first to tell you: The off-season means prices are at an all-time low.
So if you're looking to shop for bikinis, better wait for the ber months when fun under the sun is the last thing on people's minds.
Also read: The Ultimate Swimsuit Guide For Every Type of Beach Bum
Similarly, the best time to shop for warm winter wear is during the summer, when stores put these items on sale because nobody wants to buy a faux fur coat amid the scorching heat.
Pro-tip: Although most brands put their winter items on sale during the summer, the TripZilla Philippines team swears by Terranova and H&M. They almost always have winter items on sale once temperatures rise in Manila. Drop by Uniqlo to see if they have stuff on sale, too, but they often come in broken sizes so just manage your expectations.Lastly, if you're not one to look out for sales, we highly recommend checking out Surplus Shop in malls… and surprise, surprise — stalls assigned to clothing in S&R and Landers. You'll be surprised by the steals they have hidden in those nooks.
Scour through stocks at low-budget shopping centres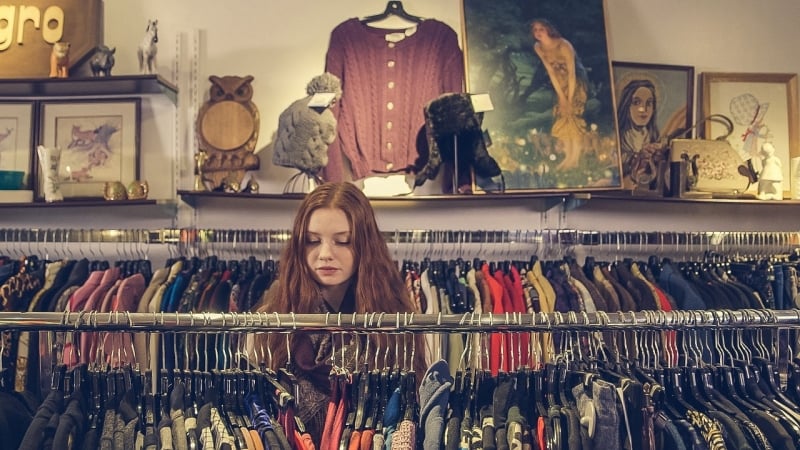 The best thing about shopping for winter wear in Manila (or shopping for anything in Manila, for that matter) is there are many low-budget shopping centres in the city. You'll score a lot of great bargains from these shopping havens, winter clothing included.
Pro-tip: You'll most likely get even better deals if you buy in bulk, so if you find something you like, buy them in different colours. Or buy some for gifting. Either way, you're getting those garments at very low prices!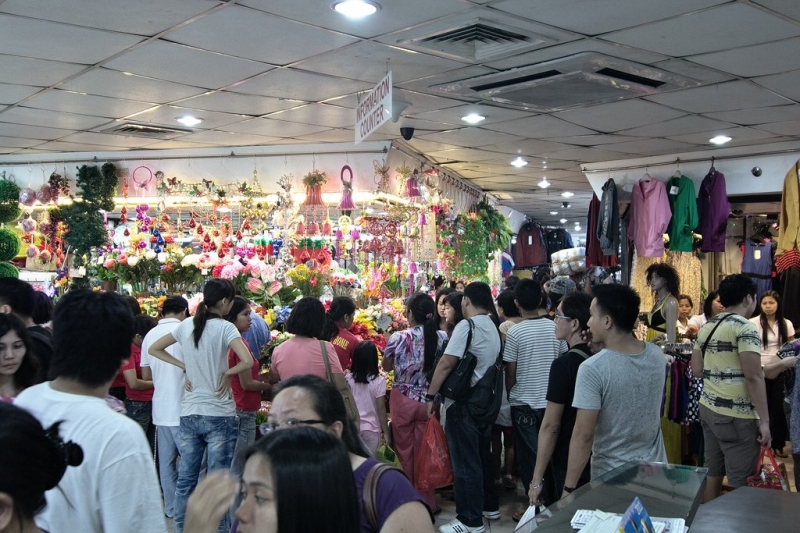 If you don't know where to start, narrow down your choices to the shopping centres nearest you. Here are some of the most popular options:
168 Shopping Mall (Binondo, Manila)

999 Shopping Mall (Binondo, Manila)

11/88 Wholesale Shopping Mall (Binondo, Manila)

Cartimar Shopping Center (Pasay, Manila)

Divisoria Mall (Binondo, Manila)

Greenhills Shopping Center (San Juan, Metro Manila)

Tutuban Commercial Center (Tondo, Manila)
Brave ukay-ukay stores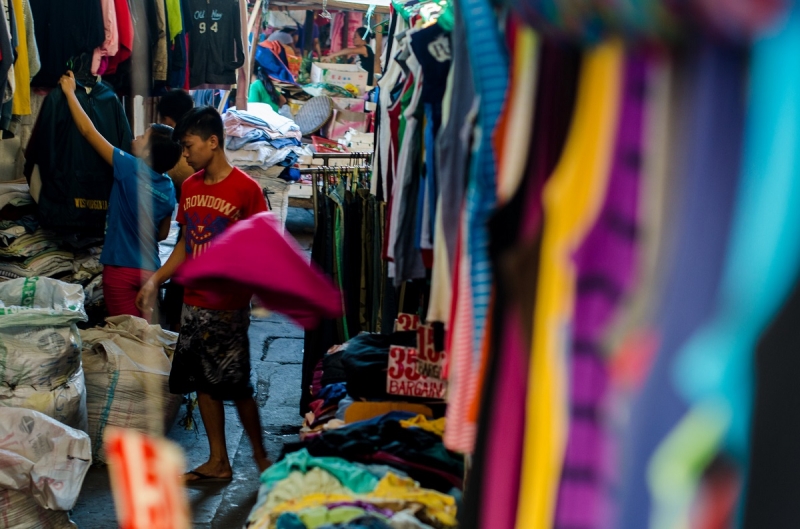 Bargain hunters and supporters of slow fashion frequent ukay-ukay or shops that sell secondhand items. They will often tell you that there are many treasures waiting to be discovered in these thrift stores… and one visit will certainly prove them right if you have the patience to look through dusty racks and stacks of garments.
If you live in the heart of Manila, chances are there's an ukay-ukay near your place. But here are a few well-known ukay-ukay stores in the metro:
Anonas Mall (Anonas, Quezon City — connected to LRT Line 2 Station, beside Anson Department Store)

Bambang Market (Tondo, Manila)

Farmers Market (Cubao, Quezon City)

Hansel Building (Cubao, Quezon City)

Makati Cinema Square (Chino Roces, Makati)

Raberly U.K. Center (EDSA, Quezon City — right beside MRT North Edsa Station)

Starmall Alabang (Alabang, Muntinlupa)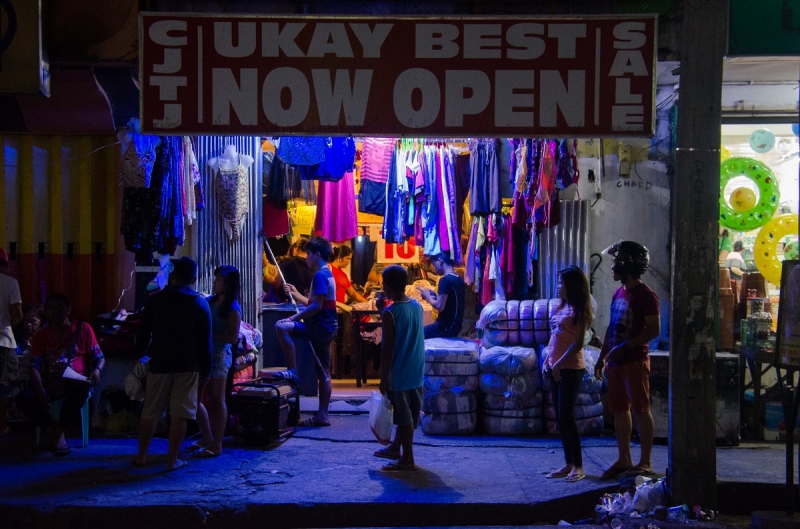 Bonus: There are several ukay-ukay that are known outside of Manila as well. Drop by if ever you find yourself in these places or make a road trip out of your shopping spree! A few you might want to check out are those in Baguio (Session Road and especially its famous night market) and Rizal (Taytay).
Also read: When in Baguio: 13 Fun Activities to Do with Your Family & Friends
Visit tiangges at street markets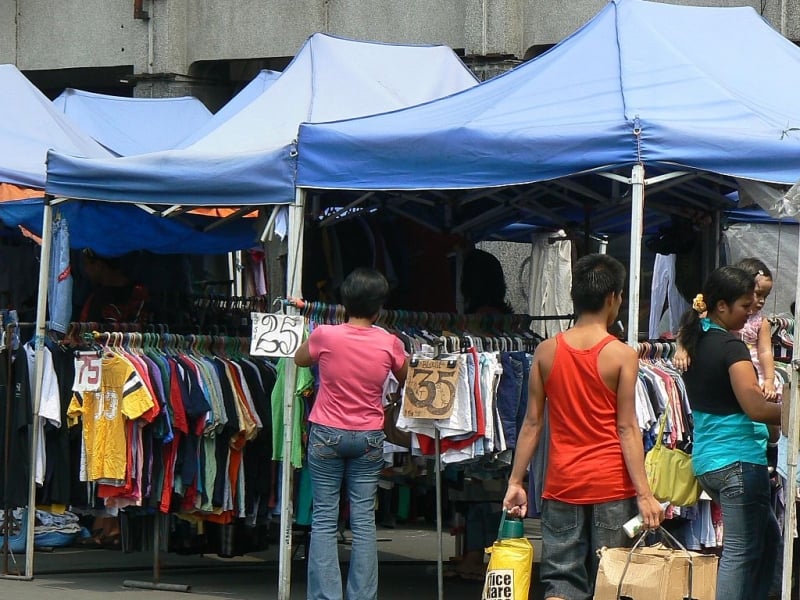 If you've been to the street markets of Quiapo in Manila (that general area and its nearby network of streets), then you'd know you can score thrift items and wholesale items here as well. Some will be brand new, some secondhand — so just make sure your shopping skills are sharp enough to know the difference.
Pro-tip: You may already know this, but let's just spell it out for emphasis. When visiting ukay-ukay, tiangges, and street markets, dress down and bring a small bag with minimal things inside. Cash and your phone will do. And please, don't wear jewellery. Looking fancy will not only ruin your chances of successful haggling (this is something you ought to practise, too); it also attracts unwanted attention. We're not saying these places are unsafe, but instances of petty theft aren't unheard of in these areas.
Shop online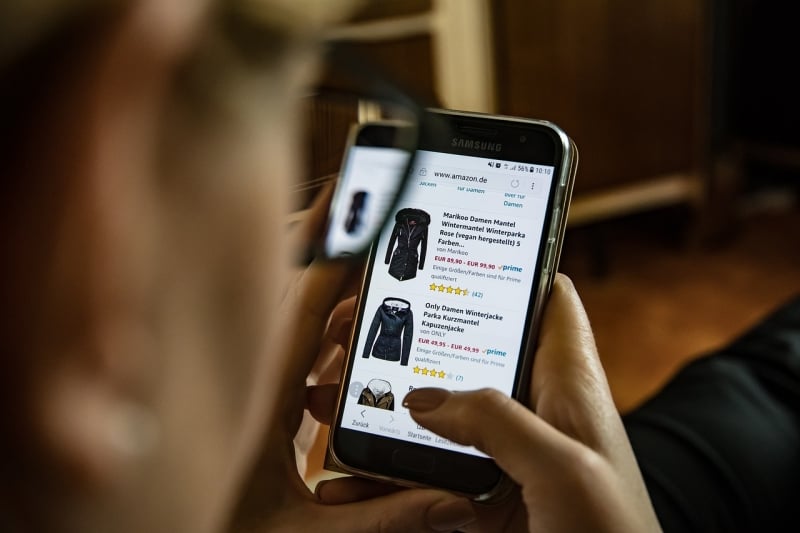 Last but certainly not the least, shop for winter wear in Manila — and anything, actually — online. I cannot stress enough how convenient online shopping is. You can do it anywhere, anytime. The only downside is, if you love to shop, it can be a bit addictive so practise self-control!
My personal go-to is Shopee; you just type what you're looking for in the search bar and it will give you the best options. True story: I once bought thermal tights from a Shopee seller at less than ₱211 each. Although I had to wait longer since the items were being shipped from China, I didn't mind being more patient since it meant not splurging on branded leggings.
Pro-tip: There are shops on Instagram that sell winter clothing, too. In searching for these, hashtags are your friends. They'll lead you to these shops in a jiffy. But a few I can share right off the bat are @apricitymanila, @stoic_ph, and @winterwearph.
I know — shopping for winter wear in Manila seems crazy considering its notorious heat and humidity. But you'd be surprised by the great deals you'll find in the city! Your inner adventurer will certainly thank you; you'll need these fluffy, warm garments when you travel to temperate countries. Happy shopping!
Also read: 10 Expensive Travel Items You Won't Regret Buying