Remember the many times you admired and wished you could get close to a rainbow? This may be your one chance to actually do it — in Malaysia!
As one of our closest ASEAN neighbours, Malaysia shares a handful of qualities with the Philippines. You have postcard-perfect beaches, lush rainforests and even a few local words. But a particular hotspot in its capital city of Kuala Lumpur is one that many of us will not find on our three main islands, especially with its fresh, colourful look!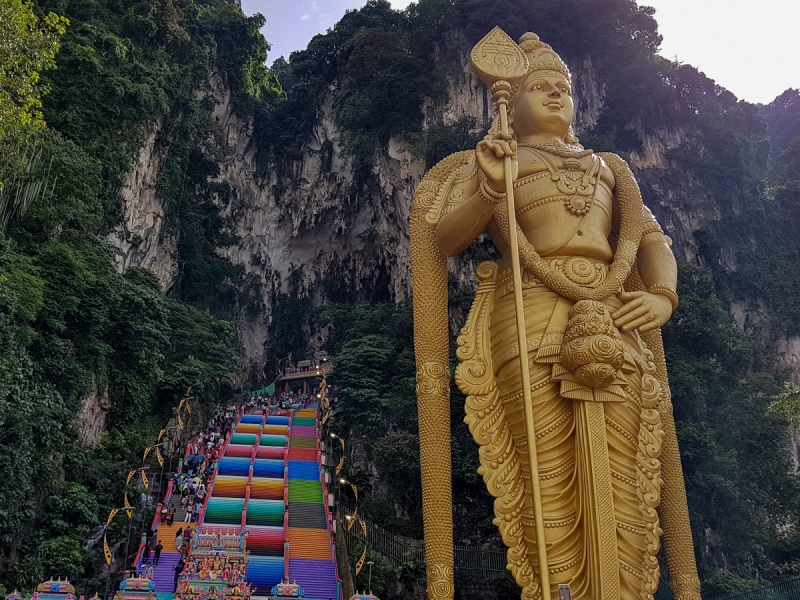 Batu Caves is a name shared by a limestone hill and a Malaysian village both located in Selangor, Malaysia. It comprises three major temple caves and a few smaller ones that host thousands of tourists and Hindu devotees every day, and up to two million more during annual Thaipusam celebrations. These attractions within an attraction are accessible through a 272-step staircase which backdrops the biggest Lord Murugan statue in the world.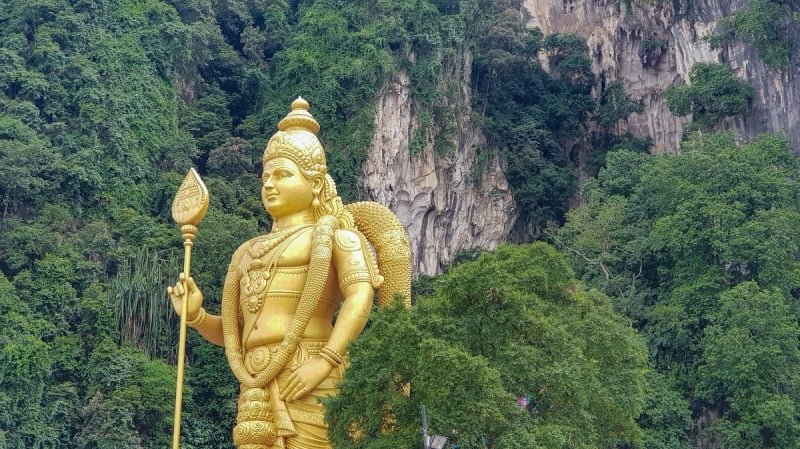 As part of a Hindu rejuvenation ritual that happens every 12 years, the iconic staircase of Batu Caves now boasts of vivid hues of blue, red, orange, green and more. These give it a contemporary and an even more Instagram-worthy appearance.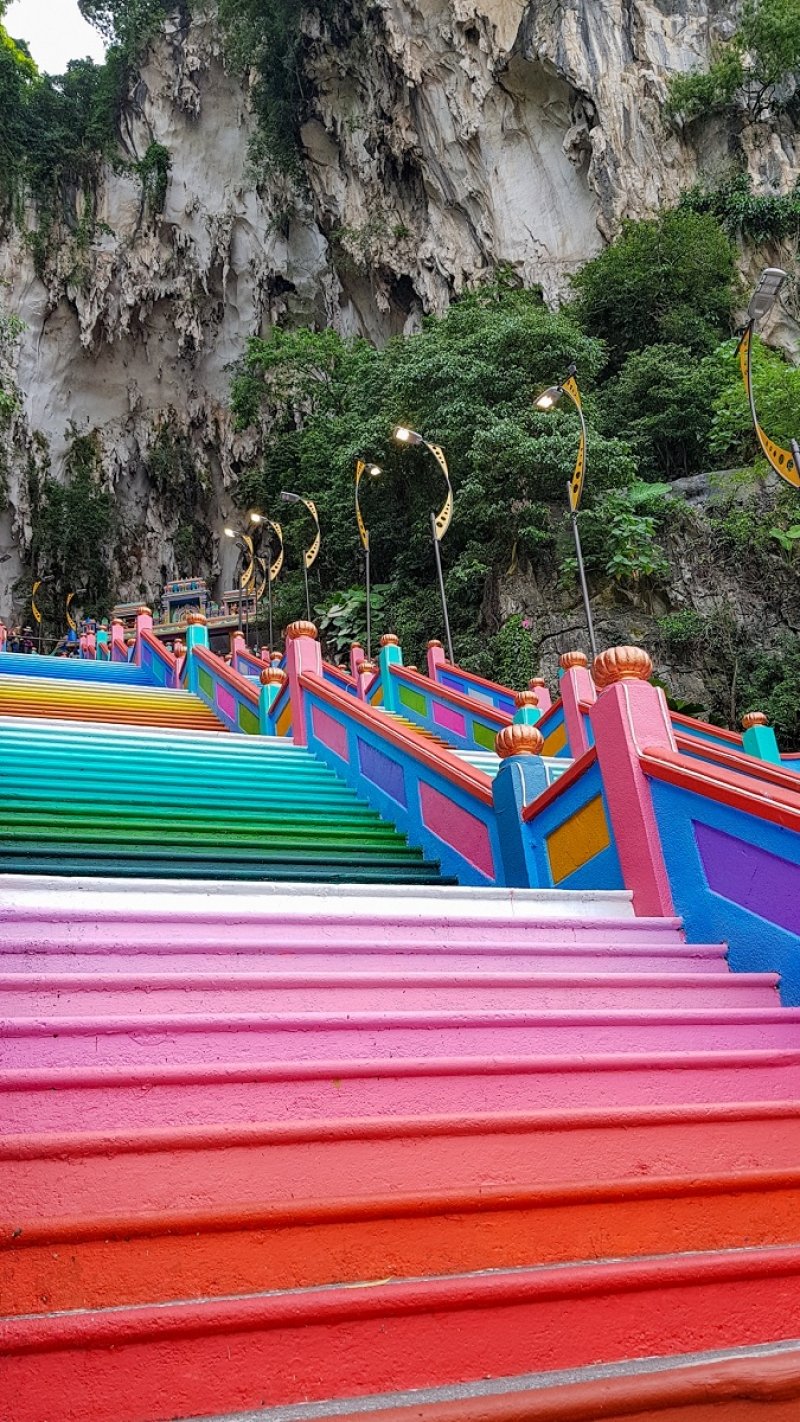 More impressively, painting the staircase took less than half a week by 20 volunteers and temple workers in total! The refurbishment also included painting the arches and temples in the vicinity.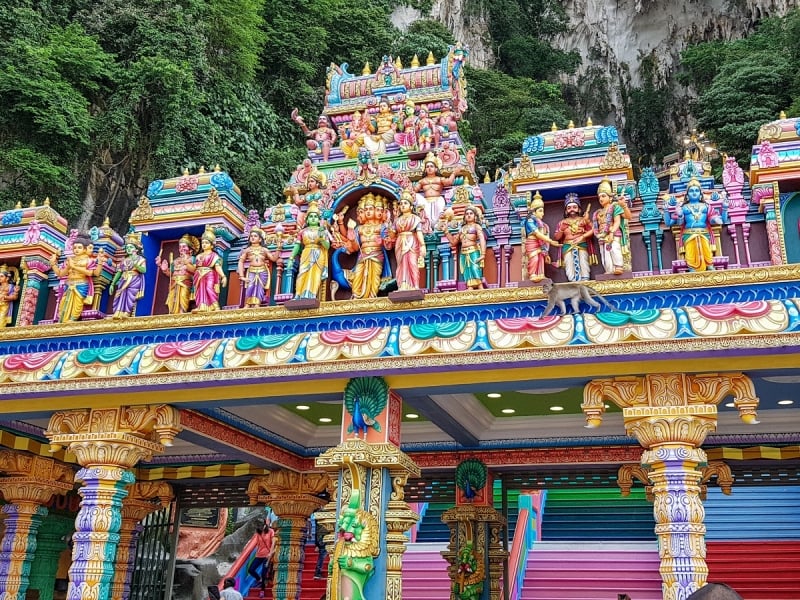 The 'new' Batu Caves shocked many netizens after a board member of Sri Maha Mariamman Temple Devasthanam shared its photo online. The same company manages other notable Hindu temples in Malaysia.
One of the cheapest ways to go to the Batu Caves is by taking a free bus from KL Sentral Station to Sentul Station. Once here, take the KTM Komuter to Batu Caves. Or if you're pressed for time, take the KTM Komuter train directly from KL Sentral Station. This will take you all the way to the Batu Caves.
Also read: Here's How I Spent My Stopover and First Visit in Kuala Lumpur, Malaysia
---
Images courtesy of Karl Biolena and Eloisa Huet.