One of the Philippines' most beloved provinces is Bohol. This island right in the middle of the Visayas region has a lot to offer other than the famous Chocolate Hills, the white sand beaches of Panglao Island, and tarsiers!
To prepare you for your visit to Bohol, here are some facts and tips you must know.
Basic facts about Bohol
Bohol is the 10

th

largest island in the Philippines, located in the middle of the Visayas, with Cebu to the west and Leyte to the east.

The capital of Bohol is Tagbilaran City, and its neighbouring municipalities include Panglao, Dauis, Baclayon, Loboc and Carmen.

Bohol is often shielded from most tropical cyclones because of its surrounding island provinces, thus having a cool, tropical climate that does not vary every year.

The locals of Bohol, known as Boholanos, speak the Boholano dialect which is closely related to the language spoken on Cebu Island. You can also communicate with the locals in Tagalog, standard Cebuano, and English.

Bohol is home to a number of colourful festivals, with

Sandugo

as the most popular, celebrated all throughout the month of July.
Also read: 12 Most Exciting Philippine Festivals You Don't Want to Miss
How to get there
If you are from Manila, you can take a plane straight to the capital city of Tagbilaran. Travel time is about an hour. If you are within the Visayas or Mindanao region, you can conveniently travel by boat as there are a variety of ships to and from Bohol daily. There are vessels coming from Cebu City and Dumaguete City for Visayas, and from Cagayan de Orog City and Dipolog City for Mindanao. For a faster travel, you can opt for a fast craft service like OceanJet and SuperCat.
Getting around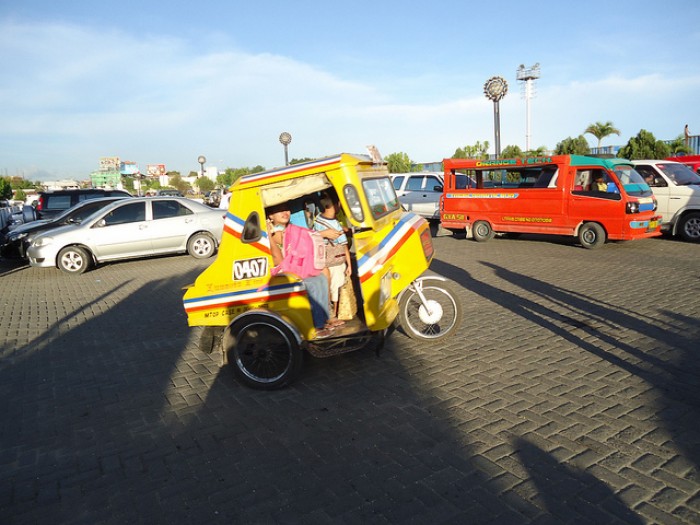 Image credit: shankar s.
Like every province in the Philippines, Bohol offers a variety of transportation methods depending on distance and budget. A tricycle is a good option for short distance travel, and it's cheap as well. For travels from town to town, a bus or jeepney will do, but if you want to maximise your tour around the island in a short period of time, you can ride a taxi or hire a private vehicle.
Car and motorcycle rentals are also common in Bohol, which you can avail at reasonable rates depending on how many you are in the group. For island hopping tours, rental of the boat varies on the size of the boat, season, and the islands to visit.
For a peace of mind in your travel to Bohol, you can simply join a pre-arranged group tour. You will be part of the tour with other groups and your costs will be divided among the participants. Just make sure to check the inclusions and rates so you can get the best deal at the best rates.
Also read: Cebu to Bohol 3-Day Itinerary for Your Next Long Weekend Getaway
Where to stay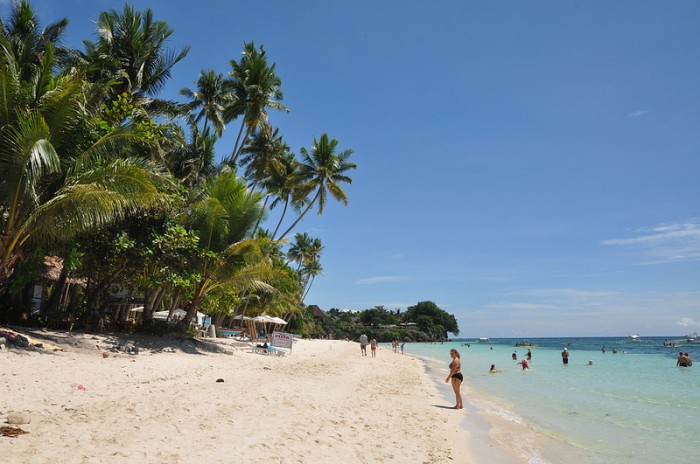 Image credit: Kullez
With the influx of tourists in Bohol in the past few years, the province has an abundance of accommodations spread through all its towns, from budget hotels and inns to expensive resorts and spas situated along the white sand beaches.
If you want to enjoy the beach and fine white sand, you may stay in Panglao Island or Dumaluan Beach. To get close to the Chocolate Hills, consider staying in an accommodation within the town of Carmen. If you want to be close to the port area or airport, a hotel in Tagbilaran City or nearby Panglao Island is right for you.
What to eat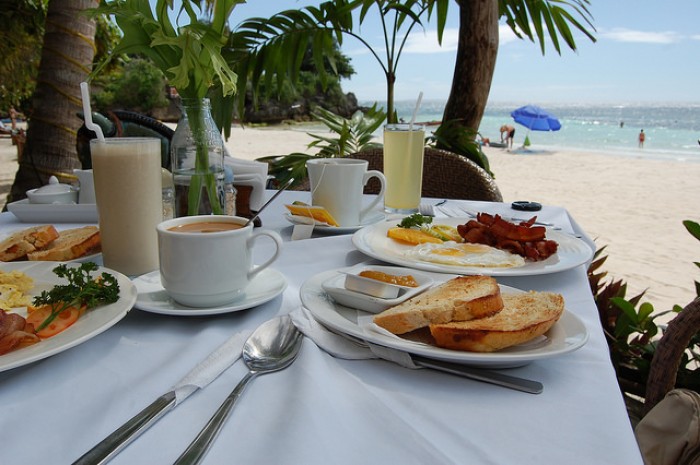 Image credit: gen cartalla
Bohol features a variety of local food which you can enjoy all around the province. There are also a number of restaurants and eateries to choose from. As a pasalubong, you can take bunch of Peanut Kisses, a cute version of the Chocolate Hills turned into a peanut butter snack for you. Another is the Kalamay, which is "sugar" in local dialect, a sticky sweet delicacy packed inside empty coconut shells, and Osang's Broas, a crispy bunch of ladyfingers often paired with hot chocolate.
Top things to do
There are so many activities you need to check off when in Bohol. Here are just some of the most popular ones.
1. See the Chocolate Hills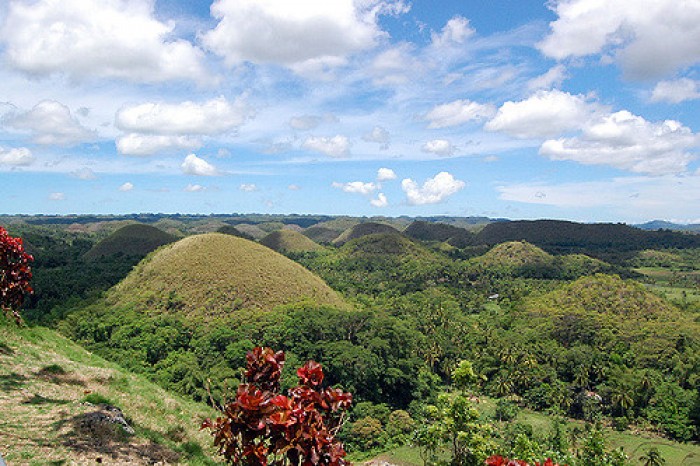 Image credit: Dahon
The crown jewel of Bohol, the Chocolate Hills are amazing natural wonders you should see for yourself! The centre of the hills is situated in the town of Carmen, but for a panoramic view, head up to Sagbayan Peak.
2. Go island hopping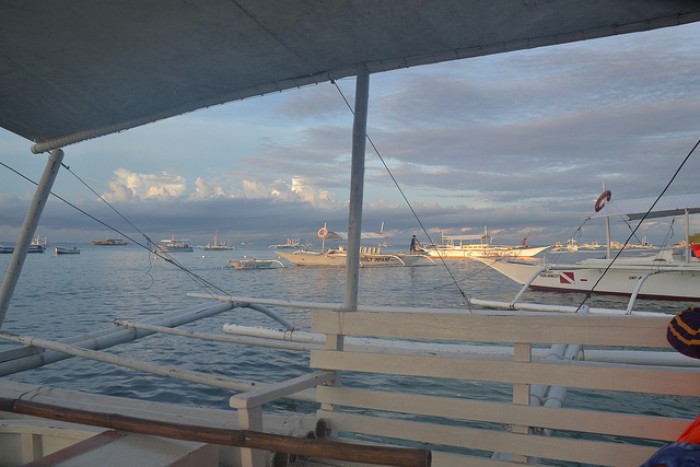 Image credit: shankar s.
There are many lovely small islands in Bohol that are worth checking out. You can arrange an island hopping tour with your hotel or any tour operator in the province. Go to Alona Beach and you will easily find locals offering island hopping services.
3. Diving in the deep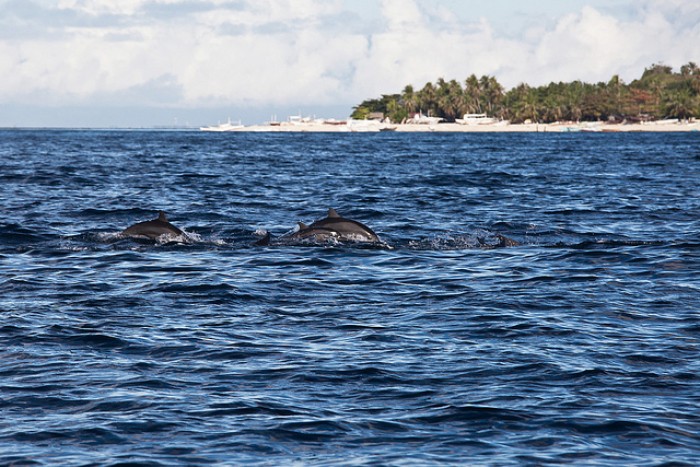 Image credit: shankar s.
Do not end your island hopping adventure without snorkelling or diving into Bohol's beautiful underwater world. If you're lucky, you may spot or swim with the dolphins.
4. Meet a tarsier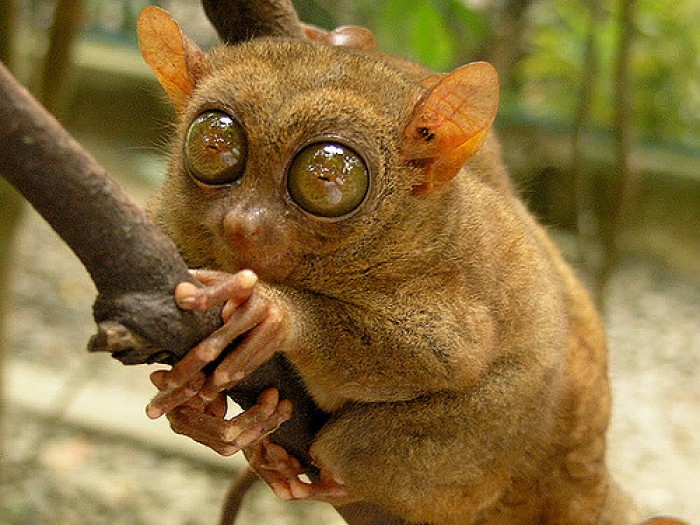 Image credit: Roberto Verzo
Who can resist this cute, little creature?
5. Cruise along the Loboc River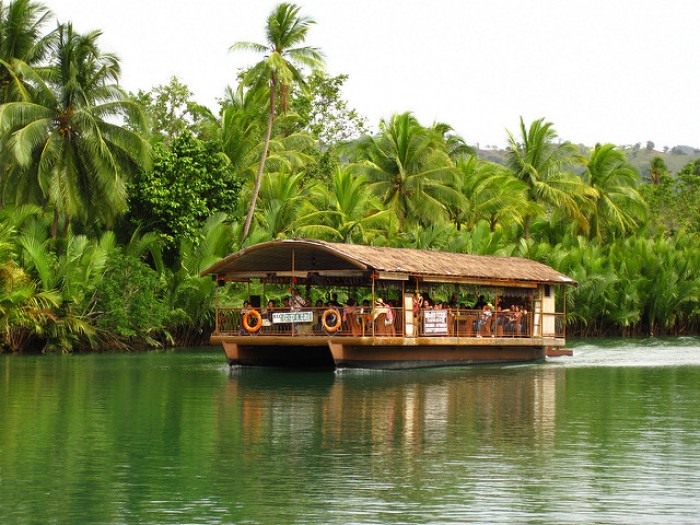 Image credit: Via Tsuji
Eat authentic local food and get serenaded as you cruise along the Loboc River. How romantic could that be?
6. Visit historic attractions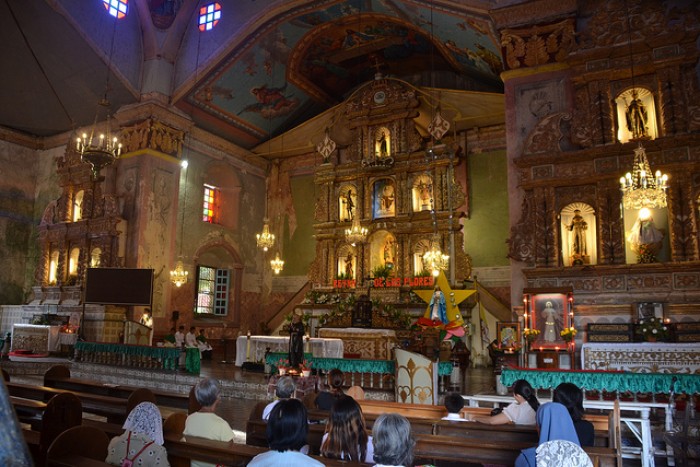 Image credit: shankar s.
Visit the Bohol Museum and the Sandugo blood compact site, both located in Tagbilaran City, for a glimpse of the past in the province. Bohol is also home to some of the oldest churches in the Philippines, though some of them are under restoration due to the earthquake that hit the province in 2013.
7. Pass through the man-made forest
Image credit: Ryan Boltron
On your way to the Chocolate Hills, in the town of Bilar, lies a man-made Mahogany forest, a thick reforested area. Tourists often stop there for photos and to experience the cool, dark area.
8. Enter a cave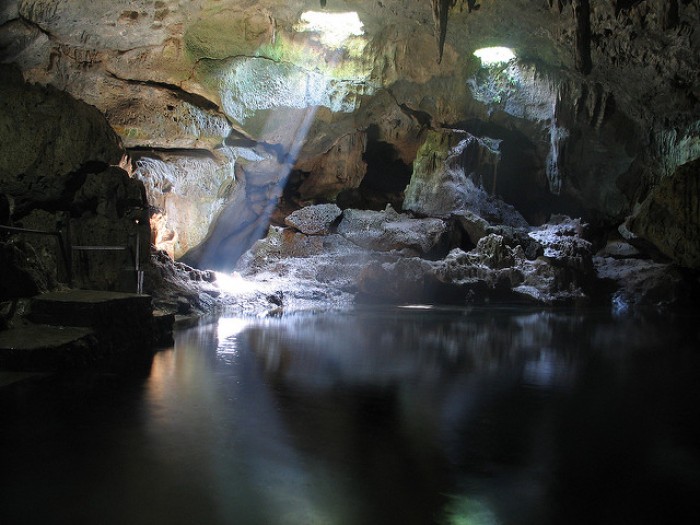 Image credit: David Quitoriano
There are a number of spectacular caves around Bohol, but one of the most popular ones is Hinagdanan Cave in Dauis. The cave features an underground lake and some amazing rock formations. An ancient mystical burial cave in Anda is also worth checking out.
9. Conquer thrilling adventures in Danao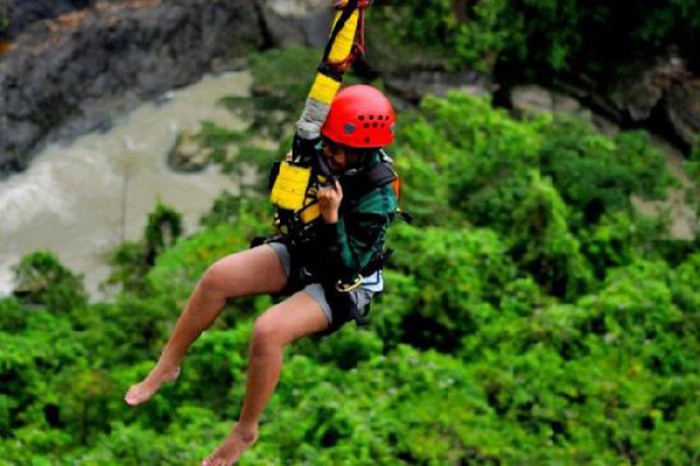 Image credit: Davao Adventure Park 
For adrenaline junkies, head down to Danao Adventure Park and conquer all the thrilling activities such as sky rides, zipline, the plunge, wall climbing, suislide and more!
Also read: 21 Photos That Will Make You Want to Stay in Bohol for Good
I hope I have outlined the best of what Bohol has to offer. Let me know if I missed out anything.
Enjoy your trip there!