A hundred and fifty-nine years ago, a brave soul by the name of Andrés Bonifacio was born. Amid the chaos brought about by the Spanish colonisation, the Supremo resisted the abusive rule in the Philippines. Quite predictably, his heroic deeds brought immortality to his name in different forms — monuments, schools, and street names, among others.
In celebration of Bonifacio Day this 30 November 2022, even travellers can reminisce how Bonifacio lived for the Philippines. From museum tours to purposeful staycations, here are seven ways we can remember the life of the father of the Philippine revolution.
Also read: 12 Notable Sites in the Philippines Every History Buff Must Visit
1. Read a book in your hotel room
Unlike the sobresaliente private school student Jose Rizal, Andres Bonifacio spent most of his time getting his education from books rather than teachers. In fact, history says Bonifacio buried his nose in a book every spare minute, developing a special love for European literature. Later, these books inspired him as he founded the Katipunan (KKK).
Recommended reads:  Some of Bonifacio's favourite books include Noli Me Tangere and El Filibusterismo by Jose Rizal, The Wandering Jew by Eugene Sue, Les Misérables by Hugo, History of the French Revolution, and The Bible. If you want to get to know the life details of our hero, check out Bonifacio the Revolutionist by Isabelo de los Reyes or Ang Himagsikang Filipino by Teodoro Kalaw.
2. Watch a Bonifacio film while on staycation
If you aren't much of a bookworm and would rather chill in bed while watching a movie, there are a number of films that have depicted Bonifacio's heroism as well. As these films are mostly independently produced, don't expect to find them on Netflix. Before checking in your hotel, scout for these movies on DVD or online stores. It might take a bit more effort, but Bonifacio, (who, by the way, was also a theatre actor) will surely be proud of you. 
Recommended films: Ang Paglilitis Ni Andres Bonifacio (2010), Supremo (2012), Bonifacio: Ang Unang Pangulo (2014)
3. Follow his footsteps in Tondo, Manila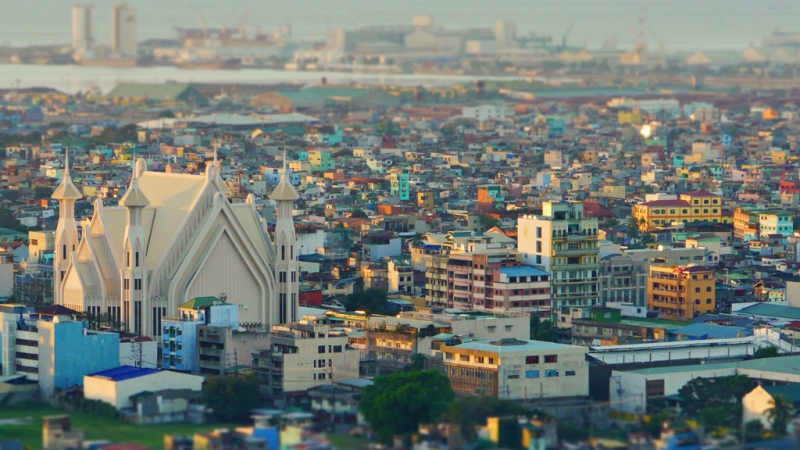 Some historians contest that Bonifacio may not have really been born in Tondo. Still, it's a fact that he was raised and lived most of his life in the district. While Tondo isn't the most Instagram-worthy spot in the country, it will totally give you the right Bonifacio Day cheer.
You may start your walking tour in Tutuban Mall on CM Recto Avenue, the known birthplace of Bonifacio. There, you'll see a monument of our hero. Walk to #72 Elcano Street and you'll find the spot where Bonifacio, Teodoro Plata, Ladislao Diwa, Aurelio Tolentino, and other companions established the Katipunan. The Kalayaan Newspaper, which helped recruit manpower for the Katipunan, was printed on Sevilla Street.
You shouldn't miss the Binondo Church, either, where Bonifacio married Gregoria de Jesus in 1984. The two started a family in Zamora, Caloocan before moving to Rizal Avenue.
Also read: Things to Do in Manila: 22 Fun Activities for Every Visitor
4. Eat Filipino dishes all day long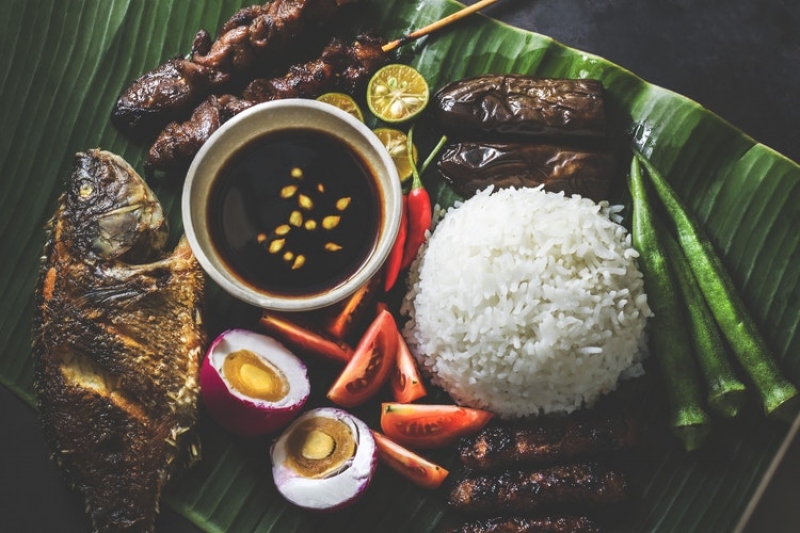 In her book Kasaysayan ng Kaluto ng Bayan, author Milagros S. Enriquez revealed Bonifacio's favourite dish — litsong manok sa saha. You can compare it to grilled chicken wrapped in banana and sampaloc leaves. 
Other sources say that Bonifacio also adorned tinapang isda. Whatever the real deal is, eating local cuisines may just be among the best — not to mention, the yummiest — ways to celebrate our heritage. 
Also read: Best Street Food Spots in the Philippines For Your Next Food Crawl
5. Support local souvenir shops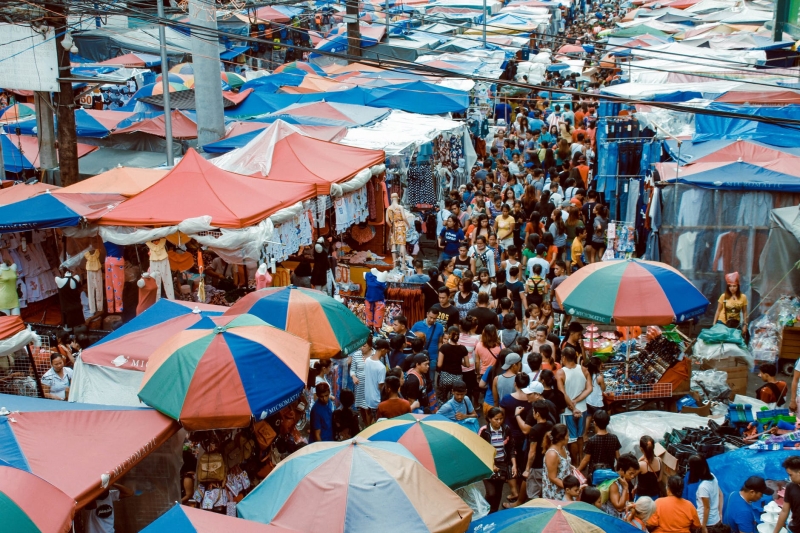 Let's face it: not everyone can start a revolutionary society to take down abusive forces. But, everyone can do something to empower the country. In fact, travellers have a lot of opportunities to help out the economic growth of different places in the Philippines.
Bonifacio's parents died when he was about 14 years old. So, he took it to himself to financially support his younger siblings. Growing up, he tried out his luck in craft making, and he eventually started selling paper fans and canes to make a living. It may not be written in our history books, but every purchase must've helped Bonifacio and his family make a living.
6. Visit museums exhibiting the Katipunan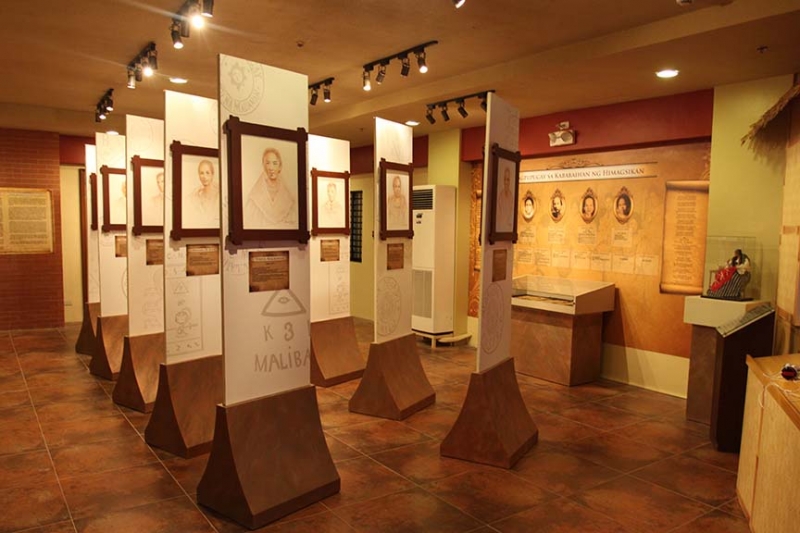 During his time, Bonifacio brushed up on history. He admired Rizal's works and studied the doctrine of Freemasonry. Nowadays, history isn't only found in books — we also see it through ancient houses turned into museums. The red Katipunan flags waving outside the Museo ng Paglilitis ni Andres Bonifacio say it all: the past is present here. Aside from the five galleries that showcase the events in Bonifacio's life and the Katipunan, the museum also employs audio-visual and electronic features for quick history lessons.
Aside from Museo ng Paglilitis ni Andres Bonifacio, Museo ng Katipunan also exhibits the history of the KKK. Here, you'll find archival documents, artworks, and artefacts, among other things that remember the Katipunan.
For Makati residents, the Ayala Museum has also launched a virtual reality experience wherein guests can watch the stories of Bonifacio and Emilio Aguinaldo with 360 degrees goggles. With Ambeth Ocampo as the main consultant for this feature, this new VR expansion will surely open your minds to the life of the Supremo.
Other recommended sites: Cry of Pugad Lawin in Bahay Toro, Quezon City; Tejeros Convention in Rosario, Casa de Naic and Pinagbarilan Shrine in Cavite; and Pamitinan Cave in Rodriguez, Rizal. 
Also read: 15 Must-Visit Museums in the Philippines to Celebrate Pinoy Heritage and History
7. Travel the Philippines responsibly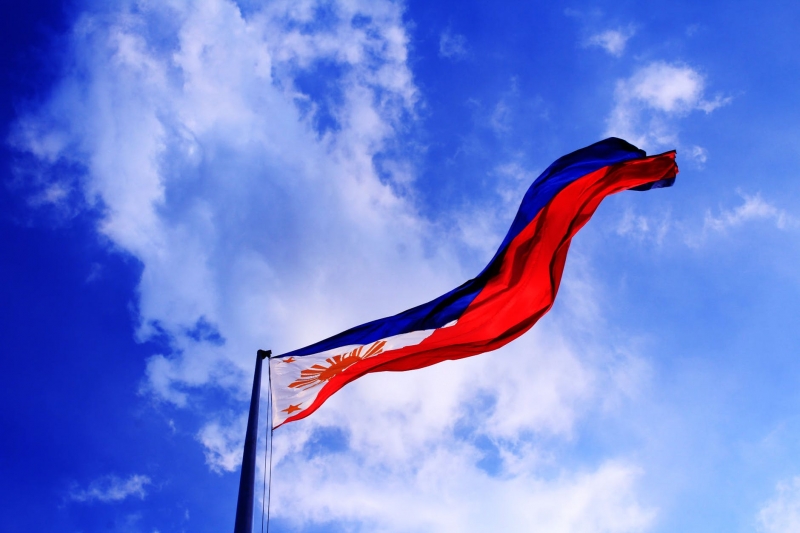 Although historians oppose the idea of Bonifacio as a poor indio sporting a camisa de chino and red shorts, everyone would agree that he was an obvious activist. He made himself aware of the current events of his motherland and defied the oppressive Spanish colonial administration. As the National Historical Commission of the Philippines put it, "Bonifacio actively responded to the call of the time to make a change." And by travelling around our country responsibly, not just on Bonifacio Day but every day, we can surely do the same.
---
Featured image credit: Chris Griffin | Flickr