Manila — to some, it's that Asian country where they eat weird things you'll find on Ripley's Believe It or Not (do you remember that episode where they ate balut or fertilised duck eggs?). To others, it's a crowded city populated by some of the friendliest locals you'll ever meet. But to those like myself who call it home, Manila is an ever-changing cityscape that surprises even us locals.
More than just an in-between when flying to the Philippines' beautiful beaches, Manila is a buzzing metropolis with lots to offer. When it comes to places to visit in Manila, expect to find beautiful historic spots, amazing sunset views, bang-for-your-buck shopping, and to-die-for culinary experiences!
As someone who has hosted foreign friends and balikbayan visitors time and time again, I've come up with a list of 22 fun things to do in Manila. Whether you're here for the first time or for your nth visit back, keep reading. I'm pretty sure Manila will surprise you, too!
Best things to do in Manila
1. Go back in time at the old city of Intramuros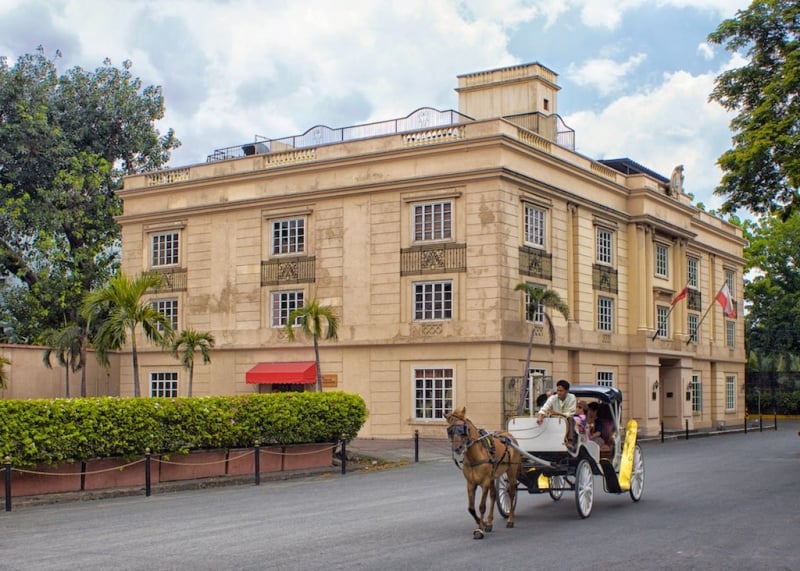 Ask any local for tips on the top places to visit in Manila, and usually, you'll get the same answer: Intramuros. The historic Walled City dates back to the Spanish occupation, when Intramuros was the colony's centre, and walls were built to protect it from foreign invasions. Back in the day, only the wealthiest and most influential citizens resided here. Today, you can still revel in its old-world charm. Intramuros' cobbled streets are lined with old Spanish houses that have been restored and turned into museums, beautiful churches and parks, and eight different museums.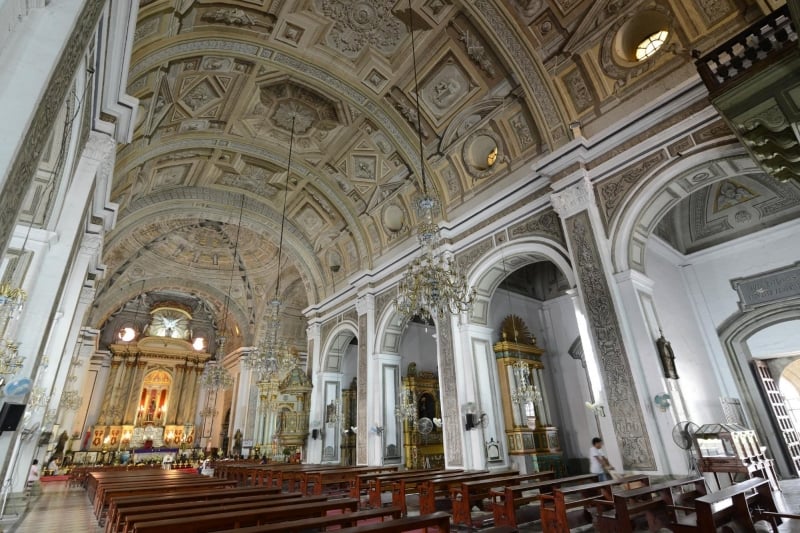 Admittedly, I toured Intramuros for the first time as a college student (I know, do I even live here?). I really did enjoy experiencing my own home through the eyes of a tourist! There's so much to see, but in particular, you'll have to visit historical sites like Fort Santiago (Intramuros' citadel back in the day), the Manila Cathedral, San Agustin Church (which proudly stands as a UNESCO World Heritage Site), San Agustin Museum, and Casa Manila. Also, if you're on the adventurous side, you can even opt to join a ghost tour!
How to get around Intramuros? Options are aplenty. You can take a guided walking tour with Old Manila Walks, or join a bamboo bike tour. You may also choose to find your own way around on foot, enjoy a kalesa (horse-drawn carriage) ride, or go on a pedicab ride.
Also read: DIY Walking Tour in the Walled City of Intramuros: Top 8 Attractions to Visit
2. Go on a food crawl around Binondo, the world's oldest Chinatown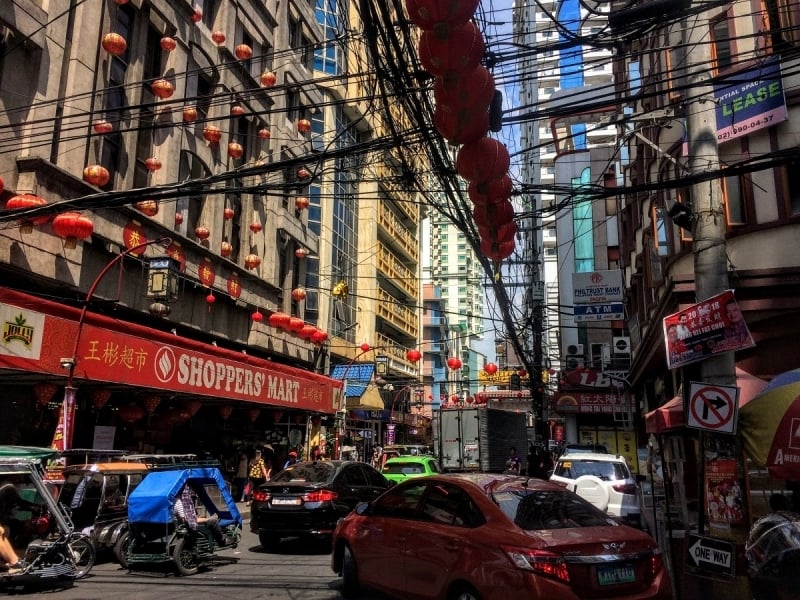 Ready your stomachs, because you're in for a gastronomical adventure! Binondo is Manila's Chinatown, where you'll find quaint, affordable eateries at almost every corner. Here, you'll get your fix of dim sum and roast duck, as well as your fill of Filipino-Chinese favourites like lumpiang Shanghai (egg rolls with meat, fish, and vegetables), mami (noodle soup), and hopia (bean-filled pastry).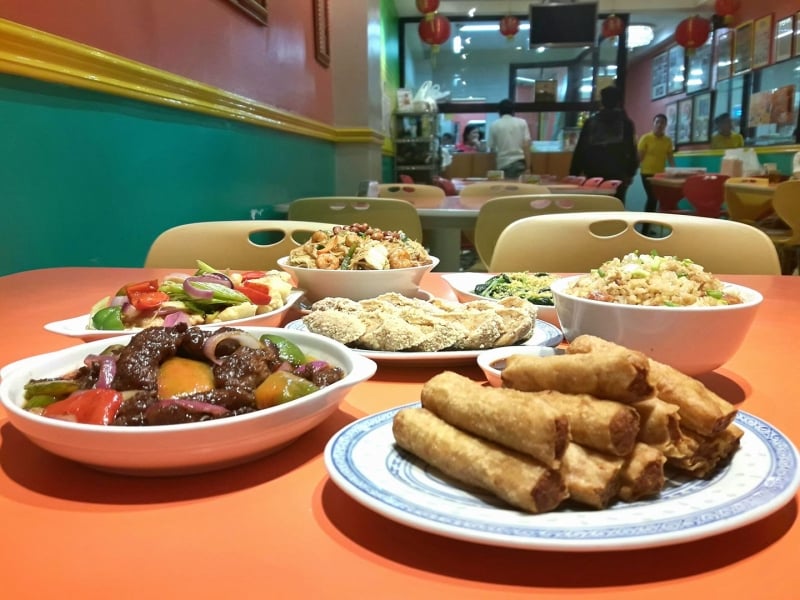 You can opt to craft your own foodie itinerary or join a food crawl like the Big Binondo Food Wok with Ivan Man Dy, who once toured culinary legend Anthony Bourdain around Manila. On the tour, you won't just be exploring Binondo's food scene, you'll also get to learn about the town's historical spots.
Also read: 10 Restaurants in Binondo for Your Next Food Crawl
3. Get a breathtaking view of the Manila Bay sunset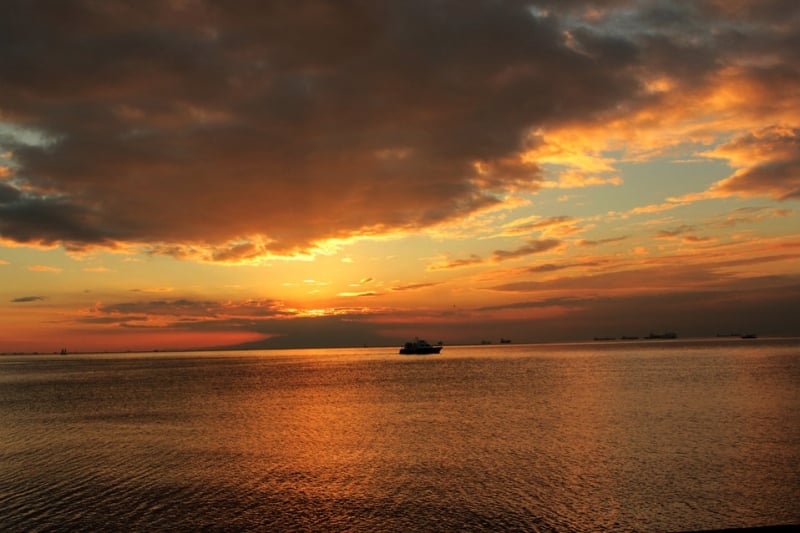 There's nothing quite like golden hour at Manila Bay. When the sun starts to set, make sure to stop and take in this world-renowned view while going on a leisurely stroll along the Baywalk on Roxas Boulevard. You also have the option to enjoy the scene over cocktails at a nearby al fresco bar or restaurant. I personally recommend Sofitel Manila's Sunset Bar — I took my balikbayan cousin there myself! The Bayleaf Hotel's Sky Deck View Bar is another great choice. The restaurant is on a rooftop within Intramuros, so you can definitely schedule a walking tour the same day and cap it off there.
Sofitel Manila address: CCP Complex, Roxas Blvd, Pasay, 1300 Metro Manila
The Bayleaf Hotel address: Muralla St, Intramuros, Manila, 1002 Metro Manila
4. Explore this urban park dedicated to Jose Rizal, the country's national hero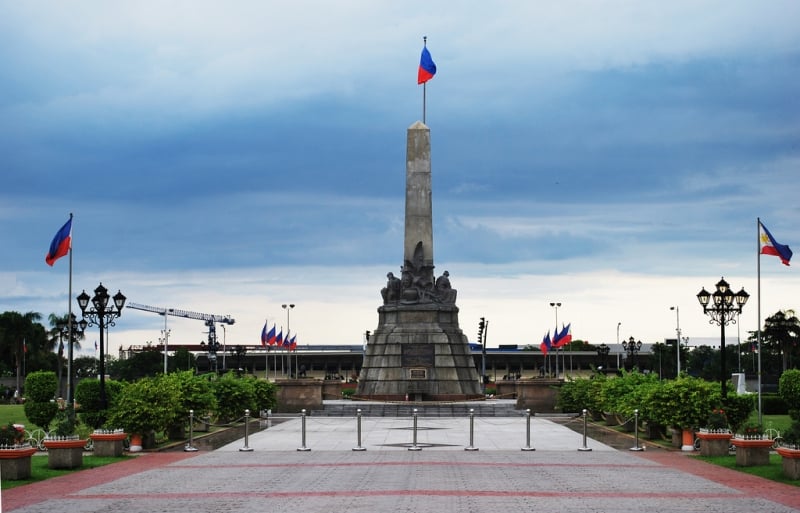 One of the top Manila attractions, Rizal Park is just a short walk from Intramuros. It is one of Asia's largest urban parks, and a favourite spot for Manila dwellers to relax on weekends. But more than just a bright, breezy place to hang out, Rizal Park is a historical site that holds great significance for Filipinos.
The vast 58-hectare park is home is to the Rizal monument, which houses the remains of the Philippine national hero, Jose Rizal, at its base. Here, you can even visit the very spot where Rizal was executed by the firing squad; it's marked by a life-size diorama illustrating his final moments. In addition, you'll also find statues of many national heroes, two beautiful gardens (the Chinese Garden and the Japanese Garden), and Manila's very own point of origin, Kilometer Zero.
Rizal Park address: Roxas Blvd, Malate, Manila, 1000 Metro Manila
5. See your aquatic dreams come to life at Manila Ocean Park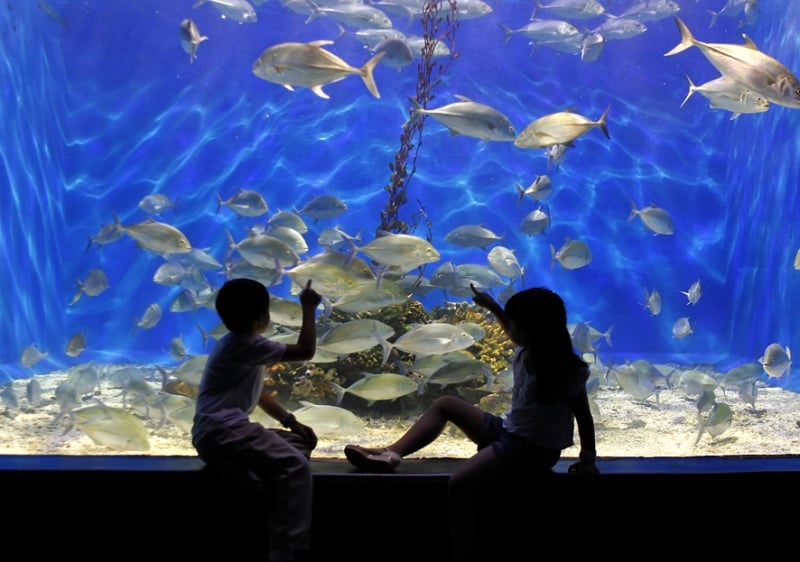 Bet you didn't know the Philippines has its own Ocean Park! The oceanarium is the country's very first world-class marine park, a cute date spot, and a frequently chosen venue for school trips. More than just a Manila tourist spot to gaze at sea creatures behind glass, the amusement park has lots of exciting things for both children and adults to enjoy.
Some of their most interesting attractions include feeding the penguins and learning to swim with a mermaid tail. My personal favourite, though, would have to be the fish spa. During the treatment, small fish nibble at your feet's dead skin — doesn't that just sound intriguing? You can even complete your experience by staying at Hotel H2O, Manila Ocean Park's marine-themed hotel!
Manila Ocean Park address: Quirino Grandstand, 666 Behind, Ermita, Manila, 1000 Metro Manila
6. Go bargain hunting at Divisoria's 168 Shopping Mall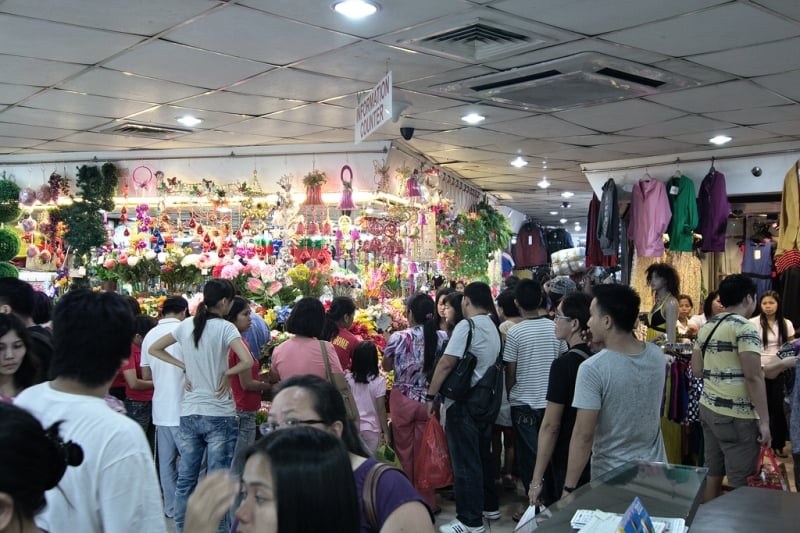 Those who love a good bargain better not skip this one! Divisoria's three-storey 168 Shopping Mall is every Manileño's go-to for anything and everything they might want to find at the most affordable (no, dirt cheap) prices. Shoes, clothes, tools, party favours, school supplies, souvenirs — 168 has it all, and you won't find a better bargain anywhere else in the metropolis. (Seriously, you'll wonder how you ever spent so much money on just a single item of clothing.)
My advice? Arrive as early as you can, on a weekday if possible. Prepare to be overwhelmed, and expect busy crowds and dirty surroundings. You'll want to dress down in your comfiest clothes and bring loose change — and your best haggling skills. Have your wits about you at all times, too. Divisoria is exciting, but it's also filled with characters who easily spot newcomers. Better to be safe than sorry.
168 Shopping Mall address: 918 Soler St, Binondo, Manila, 1002 Metro Manila
Also read: A Guide to Bargain Shopping in and Near Metro Manila
7. Immerse yourself in amazing art, history, and architecture at the National Museum
Whether or not you're an art or history buff, you're sure to appreciate the many national treasures on display at the four-part National Museum Complex. At the Museum of Fine Arts, you'll find renowned Filipino painter Juan Luna's Spoliarium — the Philippines' largest and most famous painting.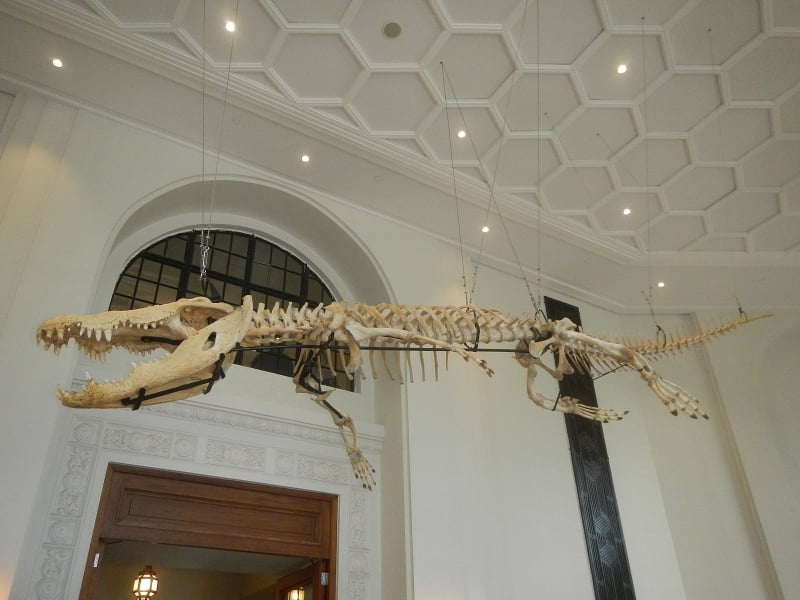 Meanwhile, there's the complex's latest instalment: the Museum of Natural History. It's quite the gorgeous work of architecture that houses the skeletal remains of Lolong — the largest crocodile in captivity. Aside from this, the complex also houses the National Planetarium and the National Museum of Anthropology. Take your pick of the four museums, or set aside a day to marvel at all the beauty this institution has to offer. Admission is free!
Tip: Because the Museum of Natural History is still new, make sure to arrive early if you do decide to drop by. I've had the bad experience of arriving too late in the day and getting cut off from the line!
National Museum address: Padre Burgos Ave, Ermita, Manila, 1000 Metro Manila
Also read: 8 Family-Friendly Museums in Metro Manila You Should Bring Your Kids To
8. Spend the night at the Manila Hotel, the country's oldest premier hotel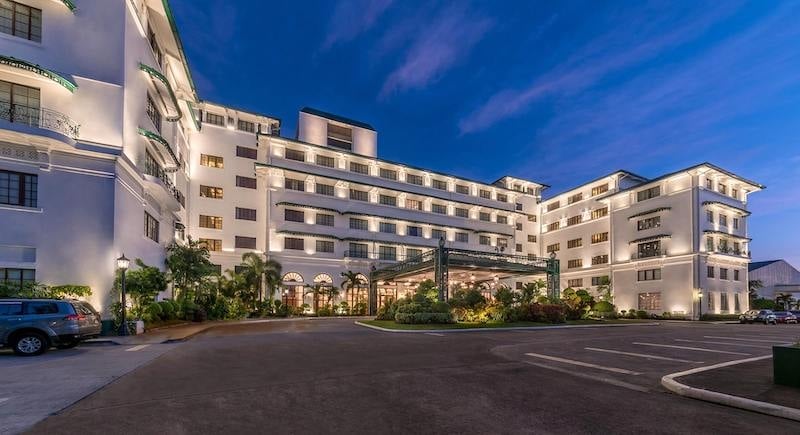 This elegant five-star hotel has been around since 1909, and is known widely as Manila's Grand Dame. Many notable figures have walked the halls and even spent the night at this iconic establishment, among them Ernest Hemingway, Michael Jackson, John F. Kennedy, and The Beatles. A stay at the Manila Hotel's penthouse suite will treat you to unmatched views of Manila Bay and the old city of Intramuros, your own private pool, and 24-hour butler service!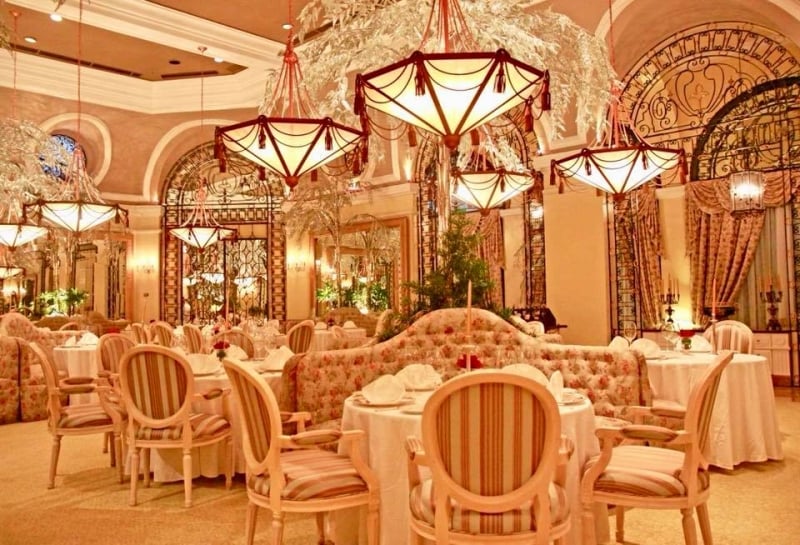 If you, like myself, aren't up for sleeping at a century-old building, though, then at least drop by for dinner at the Champagne Room. With its high ceiling, impeccable interiors, and timeless charm, this lavish restaurant is perfect for a romantic dinner for two!
Manila Hotel address: One Rizal Park, Manila, Philippines, 0913
Also read: 16 Must-Visit Historical Buildings & Heritage Houses in the Philippines
9. Witness this life-size toy collection at Yexel's Toy Museum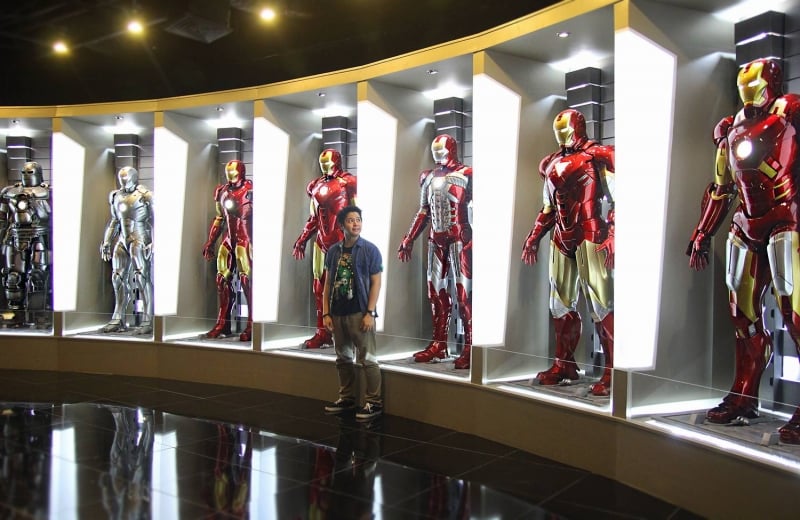 Attention: Avid toy collectors, graphic novel fans, and lovers of a good photo op! Be sure to include this in your itinerary if you're still wondering what to do in Manila.
This museum houses 50,000 collectables and over a thousand life-size action figures and cartoon characters. Previous visitors' best-loved attractions include Yexel's Iron Man suit collection and the Star Wars room, where you'll find a life-size set of Stormtroopers along with Darth Vader. It's shocking to believe that all four storeys of Yexel's Toy House aren't even enough to house the curator's complete collection!
Address: 52 Sampaguita Rd, Las Piñas, 1740 Metro Manila
10. Experience Manila's buzzing nightlife scene at Bonifacio Global City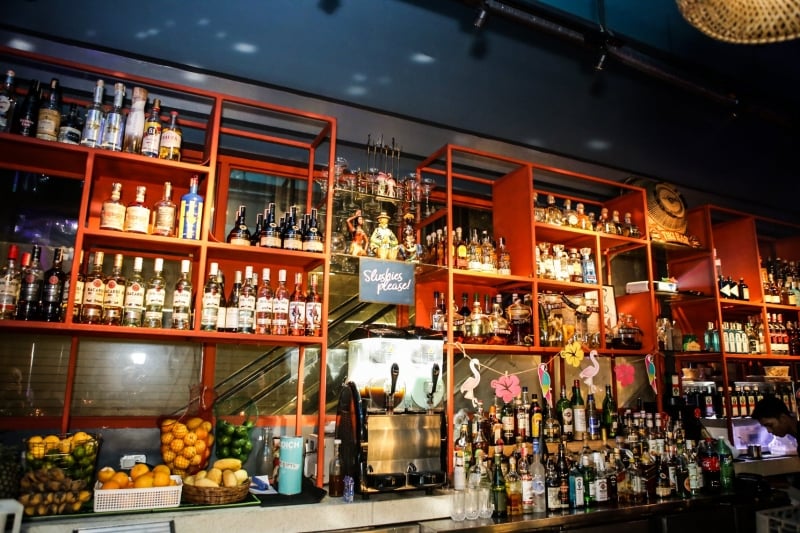 If you're curious about Manila's nightlife scene, look no further than Bonifacio Global City. Whatever vibe it is you're after, you're sure to find the perfect spot if you look for it hard enough. Looking for a tropical-themed bar with fruity cocktails? The Coconut Club is the place for you. A laid-back pub with live music? Drop by The Craft Rock & Grill.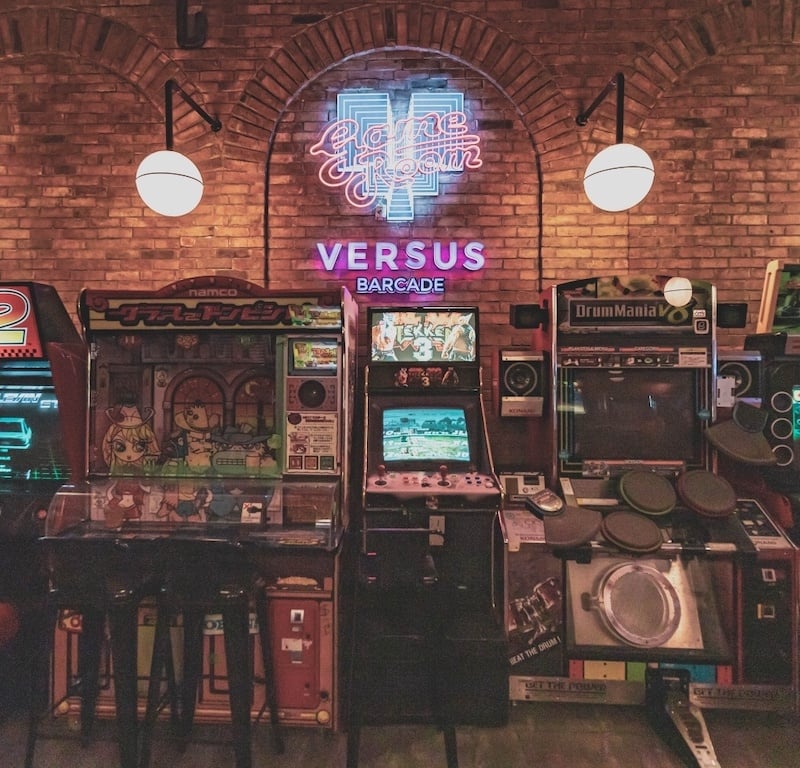 Ever heard of a speakeasy bar right inside a 7-Eleven? Head to a building called Icon Plaza, and discover the entrance to Bank Bar, which is definitely reminiscent of the Jazz Age. Want to play MarioKart while enjoying free-flowing drinks? Check out Versus Barcade!
The Coconut Club address:  Bonifacio High Street Central, 7th Avenue, Bonifacio Global City
The Craft Rock & Grill address: Unit-E Fort Entertainment Complex, Bonifacio Global City
Bank Bar address: G/F RCBC Savings Bank Corporate Center, 26th and 25th Street, Bonifacio Global City
Versus Barcade address: Ground/F Uptown Parade, 9th Ave, Bonifacio Global City
Also read: BGC Restaurants: 12 Chill Dining Spots in Bonifacio Global City
11. Savour the best of Filipino comfort food at these crowd favourite restaurants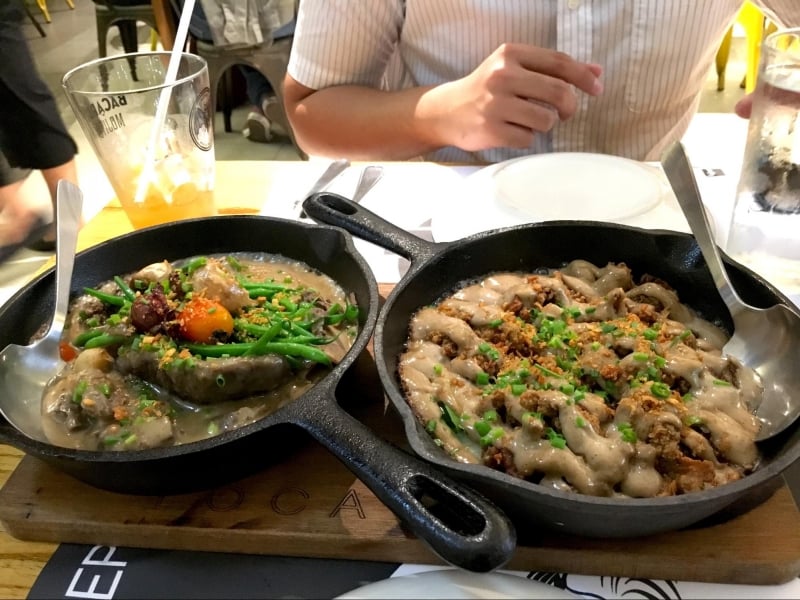 Besides being home to a big chunk of Manila's party scene, BGC is also bursting with great restaurant options! Just think of a cuisine, and you will most probably find a place to your liking within the confines of this busy district. But since you're in Manila, why not opt to try out the local fare? Frequented by both tourists and locals like myself, restaurants Locavore and Manam serve Filipino comfort food and local favourites, sometimes with interesting twists.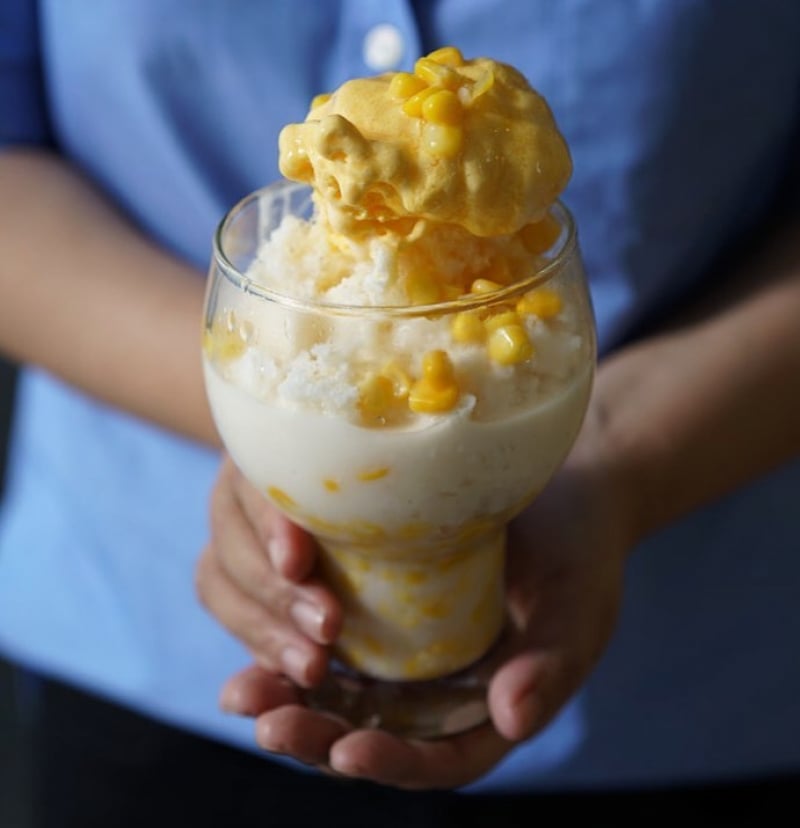 Manam's ube sago (purple yam shake with pearls) is a personal favourite! After trying it for the first time, I came back for it after just two days. Trust me when I say you'll want to come back for seconds (and more).
Tip: Try to make reservations if you plan to hit these restaurants. They're almost always full and lines tend to get long. (But hey, if people continue to line up, doesn't that just go to show how much they're worth it?)
Locavore address: G/F Forbes Town Center, Burgos Circle Taguig, Metro Manila
Manam address: G/F Net Park Building, 4th Ave, Taguig, Metro Manila
Also read: 10 Cheap and Delicious Restaurants to Try in Metro Manila
12. Stop, stare, and strike a pose with the street art around BGC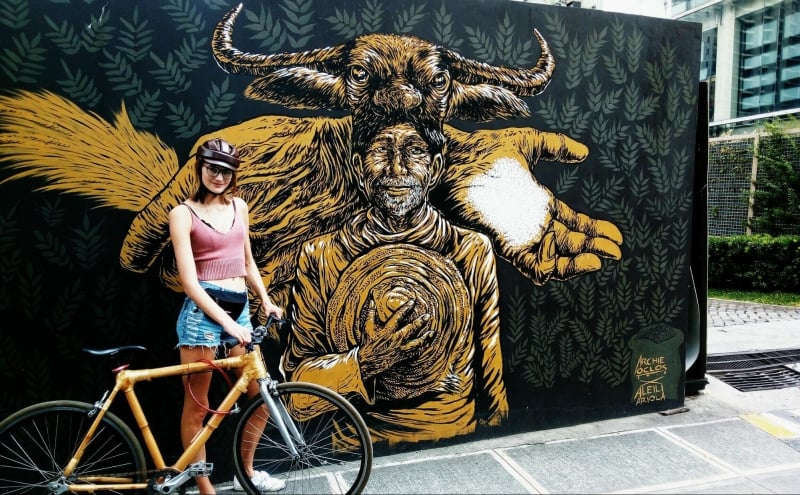 When in Bonifacio Global City, it's hard not to notice the sophisticated street art on every other corner. Interestingly, you can join a BGC Art Tour with Bambike Ecotours and make stops at all the eye-catching painted walls in the vicinity. On this hour and a half-long tour, you'll be going around BGC on bamboo bikes and learning the stories behind seventeen murals. If you're in it to learn the stories behind these gorgeous murals, or even just for the artsy Instagram photos, you're in for a good time!
13. Go on a pub crawl around Poblacion, Makati's hippest neighbourhood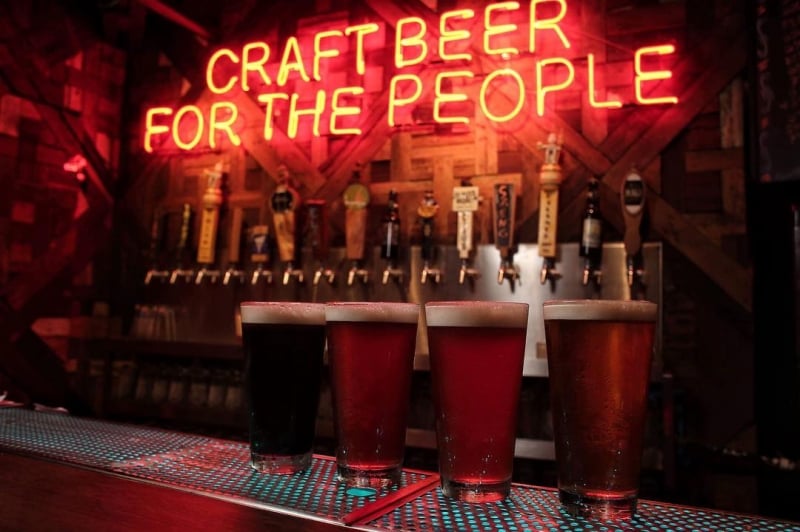 Going on a Poblacion pub crawl is one of the most popular things to do in Manila today. This bustling neighbourhood in downtown Makati is often frequented by those looking for a good time, on both weekends and weeknights. Its streets are lined with pubs, each one as interesting as the last. Whether you're looking for local craft beer (check out Alamat Filipino Pub & Deli), shots of Korean Soju (The Odd Seoul), reggae music (Pura Vida), or a rooftop bar with superb views of the city (Z Hostel); Poblacion has got you covered.
Craft your own itinerary and go on a pub crawl, or simply explore the streets and grab drinks at the spots that tickle your fancy! You won't regret it. The neon signs are cool for photo ops, too!
Alamat Filipino Pub & Deli address: 2/F 5666 Don Pedro St., Barangay Poblacion, Makati, 1209 Metro Manila
The Odd Seoul address: 2nd Fl Zentro Bldg, Kalayaan Ave, Makati, Metro Manila
Pura Vida address: Don Pedro Street, 1210 Makati
Z Hostel address: 5660 Don Pedro, Makati, 1209 Metro Manila
14. Unleash your inner artist at Sip & Gogh, the country's first paint-and-sip studio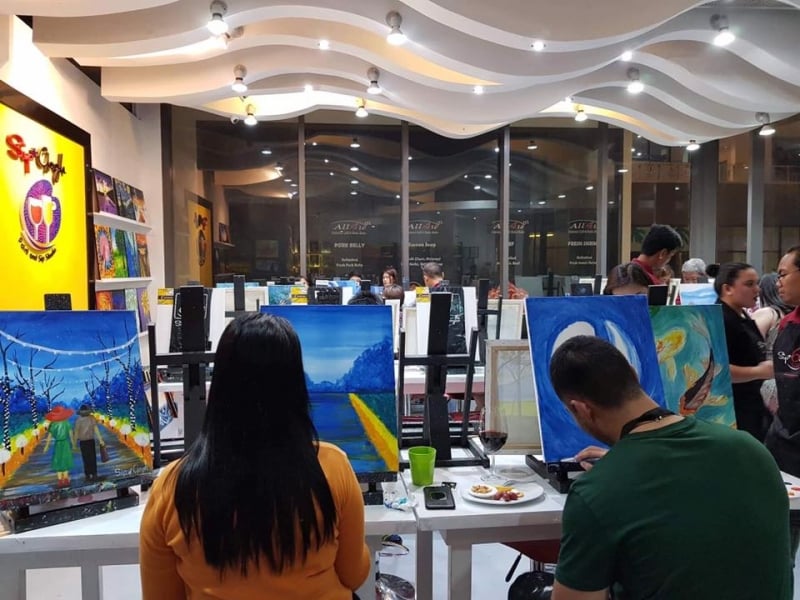 Now, this is a great way to unwind! Join a paint-and-sip session at Sip & Gogh, which has multiple branches around Manila. The studio offers painting lessons over wine, cheese, and cold cuts — the first of its kind in the metro. Even if you have the least artistic skills in town, you will most definitely be going home with a masterpiece of your own creation (believe me, I've seen gorgeous Starry Starry Night-inspired paintings by my not-so-artistic friends). Sit back, relax, and channel your inner Van Gogh!
Sip & Gogh address: Multiple branches; see the full list here. 
15. Go for more bargain shopping at Greenhills Shopping Center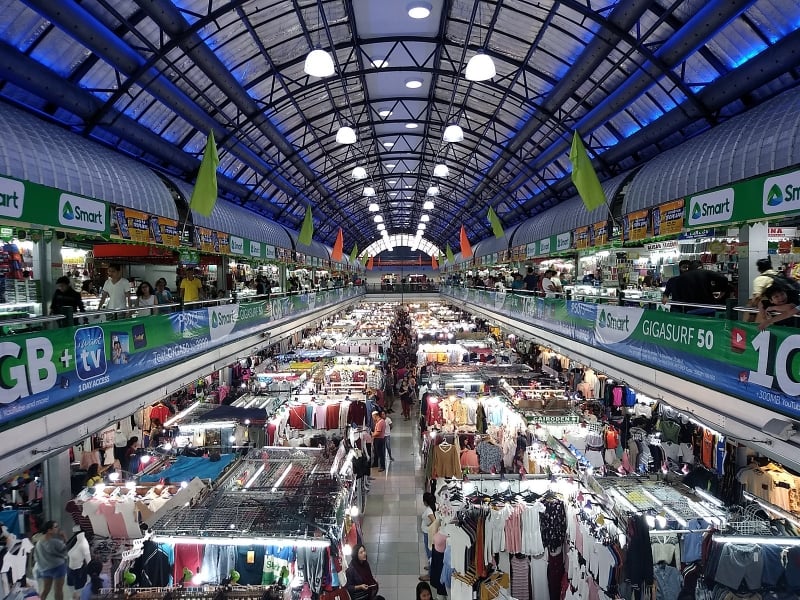 A less overwhelming alternative to 168 Shopping Mall, Greenhills Shopping Center is a great option if you're looking for good deals for fashion finds, gadgets, and homeware. Anytime I need new outfits for a trip, or want to find accessories for my phone, I make sure to head here!
Just like when shopping in Divisoria, you're encouraged to come in comfy clothes and bring loose change (trust me, if you go around seeming like you can buy the entire place, they won't lower their prices for you). While prices at Greenhills aren't quite as low as those in 168, your money will still go a long way!
Greenhills Shopping Center address: Ortigas Ave, San Juan, 1502 Metro Manila
16. Get to know Manila's underground scene at Cubao Expo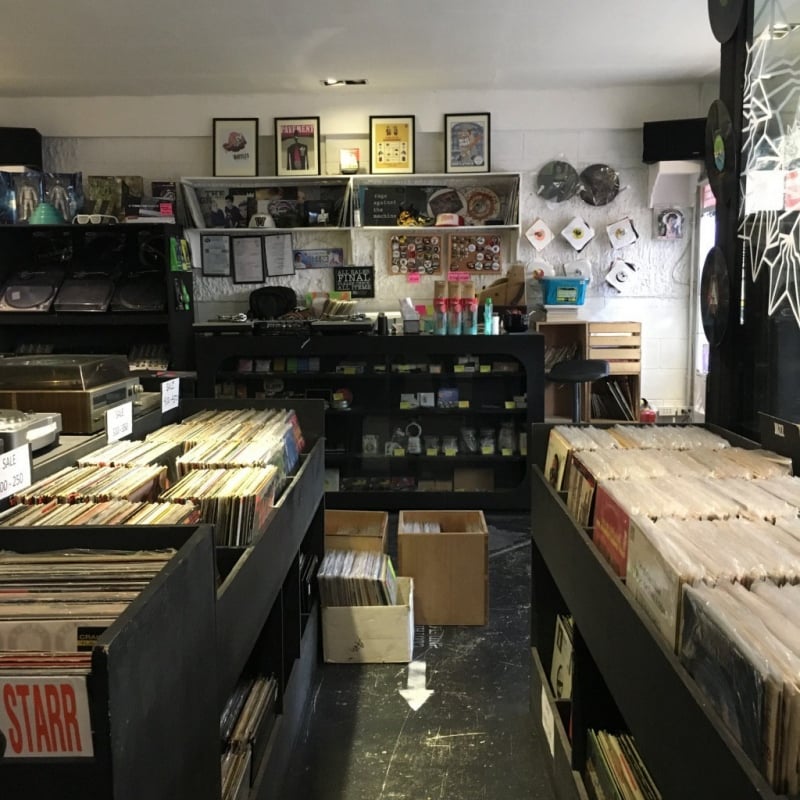 Among the many Manila attractions, Cubao Expo is a not-so-touristy part that's well worth exploring. What started out as a space for shoe vendors to showcase their products in the '60s has become a hub for vintage finds and quirky knick-knacks, indie music, and antique shopping. You'll want to hit this spot if you're hunting for oldie-but-goodie vinyl records at great price points!
At this laidback scene, you'll also find lots of thrift shops, independent stores, art galleries, restaurants, and under-the-radar bars and coffee shops. After shopping, have dinner and drinks at Fred's Revolucion. It's a good place to pair filling bar chow with local craft beer!
Cubao Expo address: 3 General Romulo Ave, Cubao, Quezon City, 1109 Metro Manila
17. Pose for the 'Gram at Art in Island, Asia's largest 3D art museum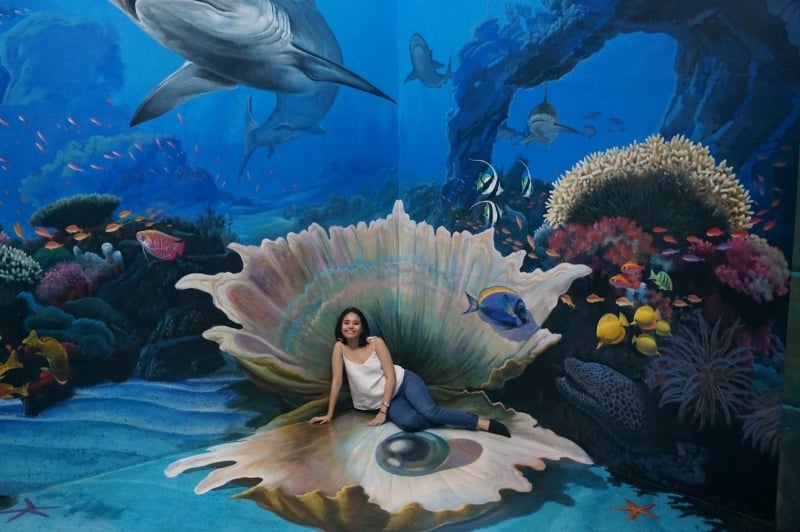 If you didn't already know, Filipinos love taking great photos and posting them on social media! Recognised as the world's first selfie museum, Art in Island encourages its visitors to enjoy over 200 works of art, strike as many poses as they'd like, and take as many photos as their hearts desire. At this interactive 3D museum, they emphasise that none of the paintings on display are complete without one very important element: you.
Art in Island address: 175 15th Ave., Brgy. Socorro, Cubao, Quezon City, 1109 Metro Manila
18. Introduce your palette to the country's local street food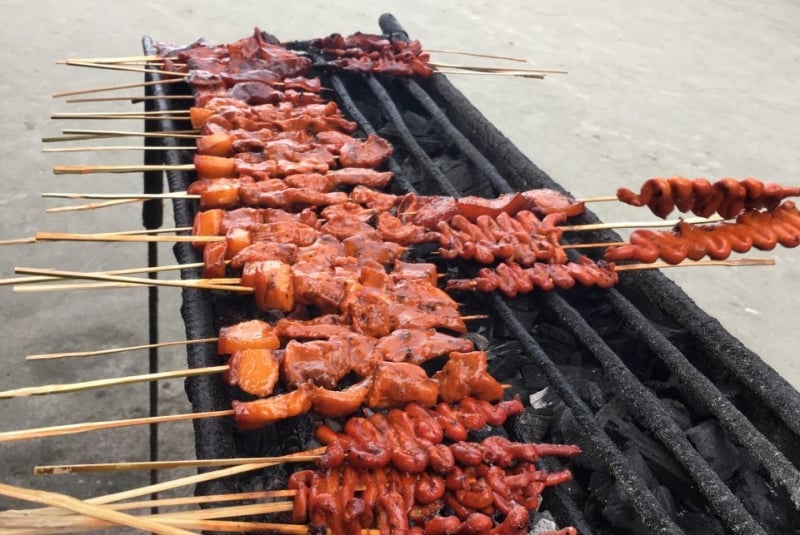 Getting a taste of the local street food is always an interesting way to get to know a new country. If there's one thing that everyone either really loves or really hates, it's isaw — grilled chicken or pork intestines. You can find street food vendors all over Metro Manila, but when you're in Quezon City, you're likely to find them on every corner. Above all, make sure to drop by Mang Larry's Isawan. It's been around since the '80s, and remains to be a go-to for countless locals!
Other must-try Filipino street food items include fish balls (my favourite), squid balls (another favourite), kwek kwek (hard-boiled quail eggs covered in deep-fried batter), green mangoes with bagoong (shrimp paste) — and so much more. Just poke as many as you'd like onto a stick, and enjoy!
Mang Larry's Isawan address: Mayumi St. cor. Maginhawa St., Maginhawa, Quezon City, Metro Manila
Also read: A Guide to Street Food in the Philippines: What to Eat & Expect
19. Gear up for an epic boodle fight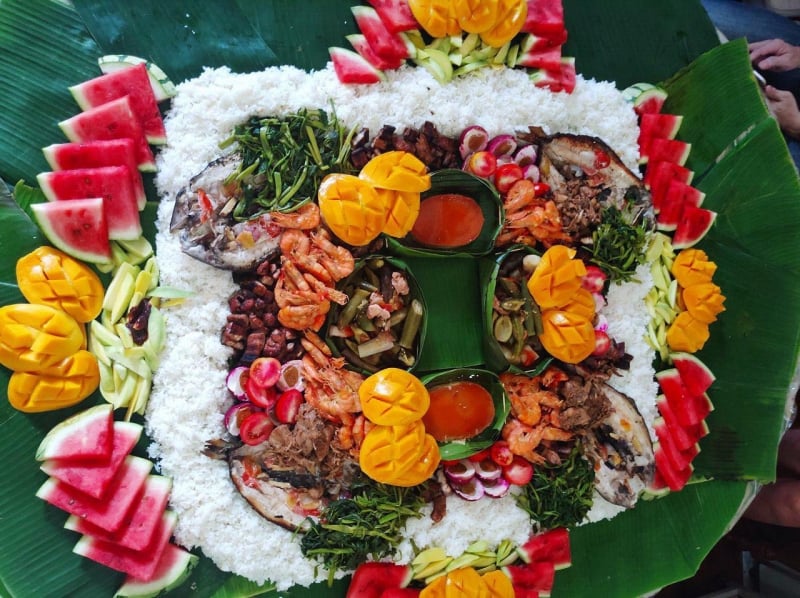 Would you look at that mouthwatering spread? Really, there's no better way to savour the local cuisine! I felt like I died and went to heaven during my first boodle fight experience. The term "boodle fight" is based on the Filipino military practice of eating meals: without any plates or utensils, while standing up. A great amount of food is prepared on a long table lined with a banana leaf, and everyone practices kamayan (eating with one's hands). Enjoy this feast on an empty stomach, and you'll understand why it's called a boodle fight!
All you'll need is your choice of rice, fruits, veggies, and Pinoy viands like grilled liempo (pork belly), butter garlic shrimps, lumpiang Shanghai (egg rolls), grilled seafood — the list goes on! Because there's no specific menu when preparing a boodle fight, the possibilities are endless.
You'll find many restaurants that can prepare a decent boodle fight, but Boodle Fight Manila is a top-rated pick! This Quezon City-based business can help you customise your own boodle and deliver it right to your doorstep.
Boodle Fight Manila contact details: +63 916 296 9555
20. Hang out at the capital's best cafes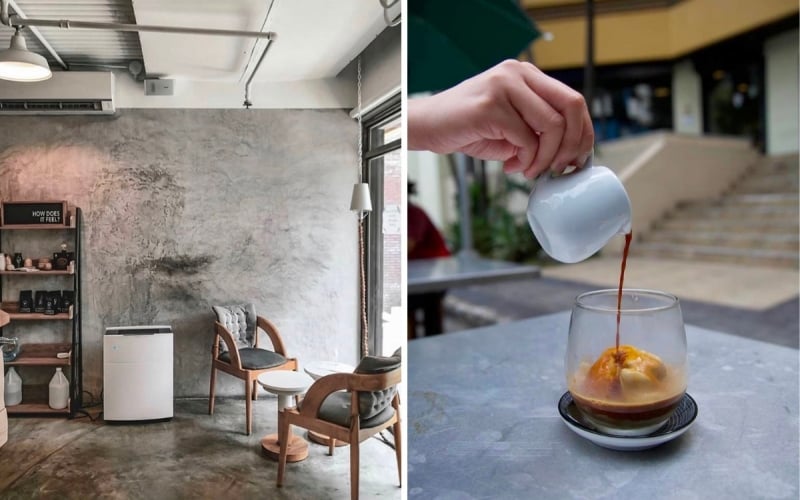 If you're a coffee lover and planning a trip to the Philippines, many locals would recommend cafe-hopping in Metro Manila. It has quite the burgeoning coffee scene that offers countless options that can impress even the most discerning tastes! Aside from their menu items, most of these also have quite the Insta-worthy interiors! Prefer something straightforward and well-loved by coffee aficionados? Take your pick between crowd faves like EDSA Beverage Design Group and The Curator.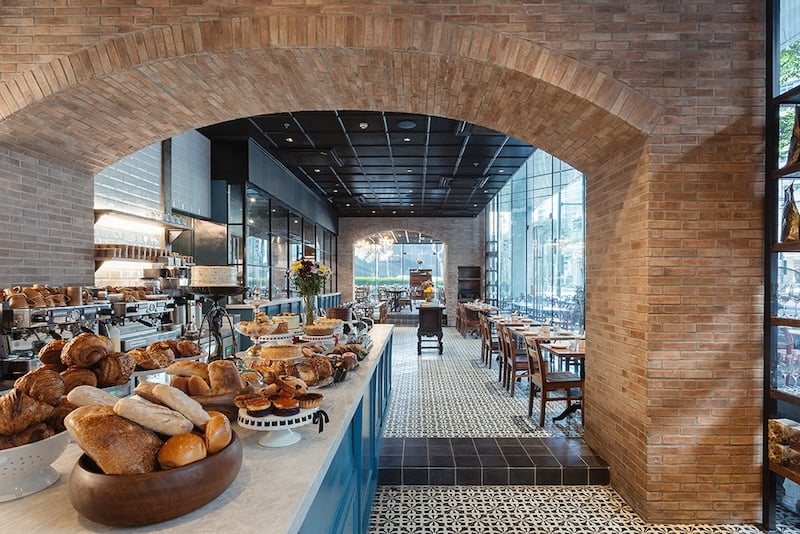 Not much of a coffee person but still enjoy a great ol' cafe ambience? Fortunately, there are also cafes in the metro that are known for serving up scrumptious pastries, desserts, brunch, and more! If this sounds like your thing, head over to the likes of Wildflour Café + Bakery, Bake House, and Poison Coffee & Doughnuts.
EDSA Beverage Design Group address: 209 CLMC Building, Epifanio de los Santos Ave, Mandaluyong
The Curator address: 134 Legaspi Street, Legaspi Village, Makati
Wildflour Café + Bakery address: Multiple branches; see the full list here. 
Bake House address: Level 2 Shangri-La at The Fort, 30th Street corner 5th Avenue, Bonifacio Global City
Poison Coffee & Doughnuts address: The Alley at Karrivin Plaza, 2316 Chino Roces Avenue, Makati
21. Dine at a beautiful garden cafe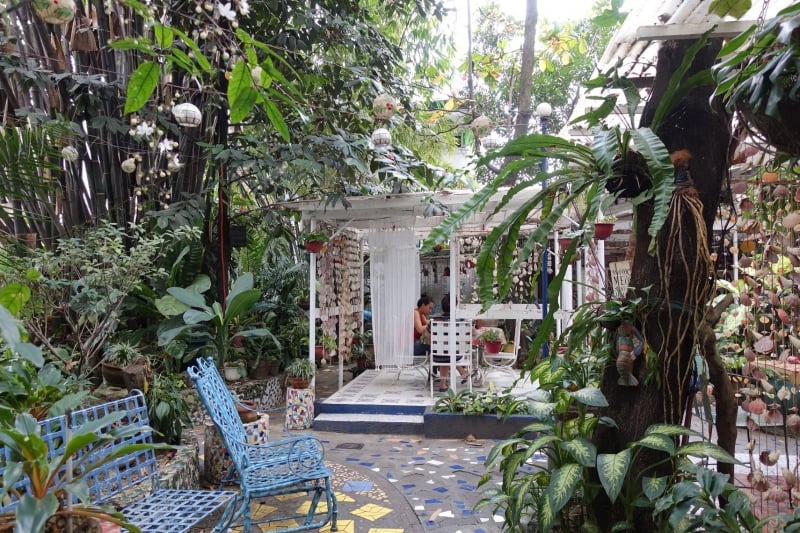 It's no lie that Manila has lots of malls — maybe even too many. And for this reason, these garden restaurants are such hidden gems! A refreshing break from your run-of-the-mill dining experience, Rustic Mornings by Isabelo is a spot I always come back to with my girlfriends. We love their all-day breakfast, smoothie bowls, and Instagrammable location!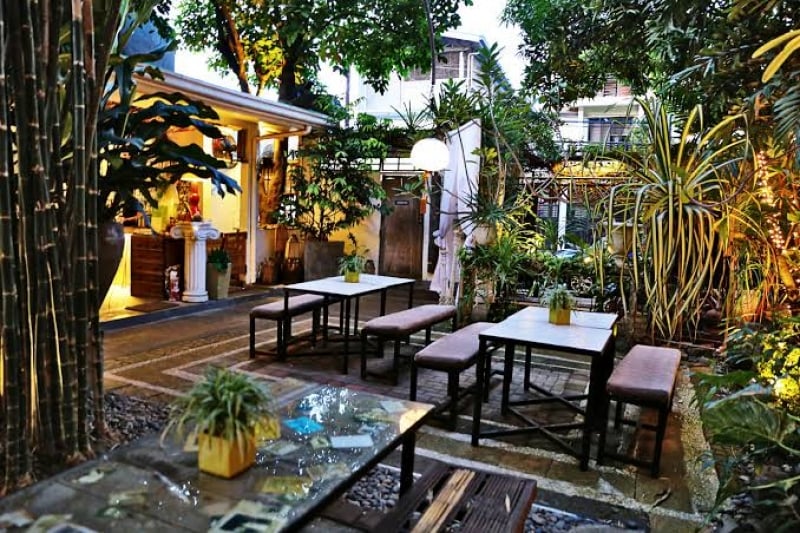 Patio Vera is another beautiful al fresco option that you shouldn't miss. Their charming ambience, coupled with their excellent menus, makes these two restaurants great choices for brunches or intimate dinners. For other restaurants in the Metro with great outdoor spaces, click here. 
Rustic Mornings by Isabelo address: 11 Isabelo Mendoza Street, Marikina, 1801 Metro Manila
Patio Vera address:  70 Gen F Santos, Marikina, 1800 Metro Manila
Also read: 15 Garden Restaurants in & Near Metro Manila
22. Bask in the beauty of nature at La Mesa Eco Park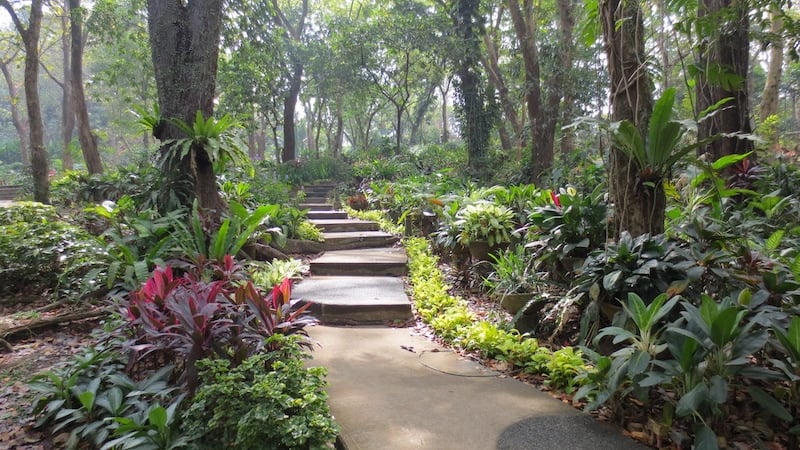 For more nature-filled places to visit in Manila, head over to La Mesa Eco Park. Covering an impressive 33 hectares, it's certainly your best bet for all-around verdant scenery! With many exciting options for outdoor activities, it offers a respite from the hustle and bustle of the metro; from picnicking, canoeing, and fishing, to trail cycling, horseback riding, and hiking. Of course, you can also enjoy it the laid-back way by people-watching and taking a leisurely stroll around. Metro Manila's not necessarily known for forest bathing opportunities, so La Mesa Eco Park a true green gem in the city.
La Mesa Eco Park address: P36G+Q2V, Novaliches, Quezon City
Also read: 21 Day Tour-Friendly Places in Metro Manila This Summer
And there you have it — a go-to list of the top things to do in Manila. While I may be a local myself, just crafting this list made me want to head out spend the day exploring the city! It doesn't fully encapsulate everything that Manila has to offer, but it's a pretty good way to jumpstart your adventure in the Philippine capital. See you soon!
---
This article was first published on TripZilla.