ARMYs, get ready to break your plans because BTS is back on stage and they don't need permission to dance! The Bangtan Boys are reuniting with their fans once again as they headline the Permission to Dance on Stage in Seoul, South Korea. The best part? Pinoy ARMYs won't miss out because they'll be able to watch the BTS Seoul concert in SM Cinemas!
Also read: 'Space of BTS' Pop-Up Manila Now Open in SM Megamall 
Permission to Dance on Stage in Seoul to stream online and in cinemas
Following their sold-out four-day concert in Los Angeles last December 2021, BTS is returning stronger and bolder than ever will three shows in their hometown. The Permission to Dance on Stage in Seoul is set to take place at the Olympic Stadium on 10, 12, and 13 Mar 2022.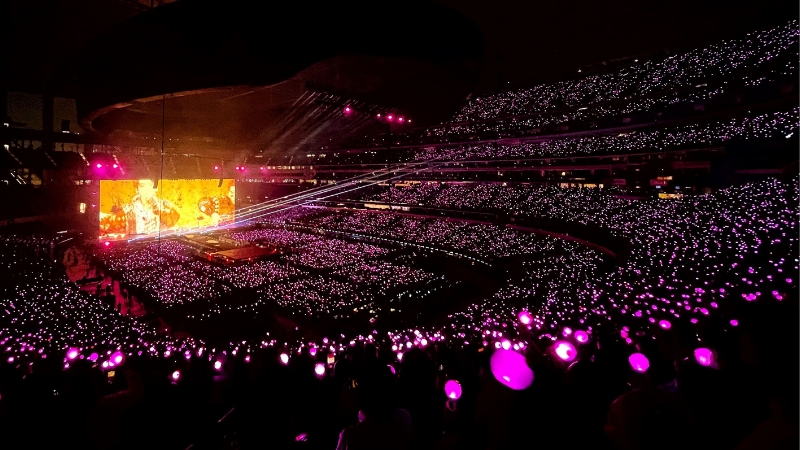 Can't be there in person? No worries! The first and last shows will be live streamed through VenewLive, an online streaming platform for an immersive concert experience. Additionally, the much awaited concert series will also hold global live viewing of its second show exclusively in select cinemas for international fans. With this, more fans can join in the fun and witness the concert on the big screen with fellow ARMYs.
BTS Seoul concert in SM Cinemas: Live concert viewing details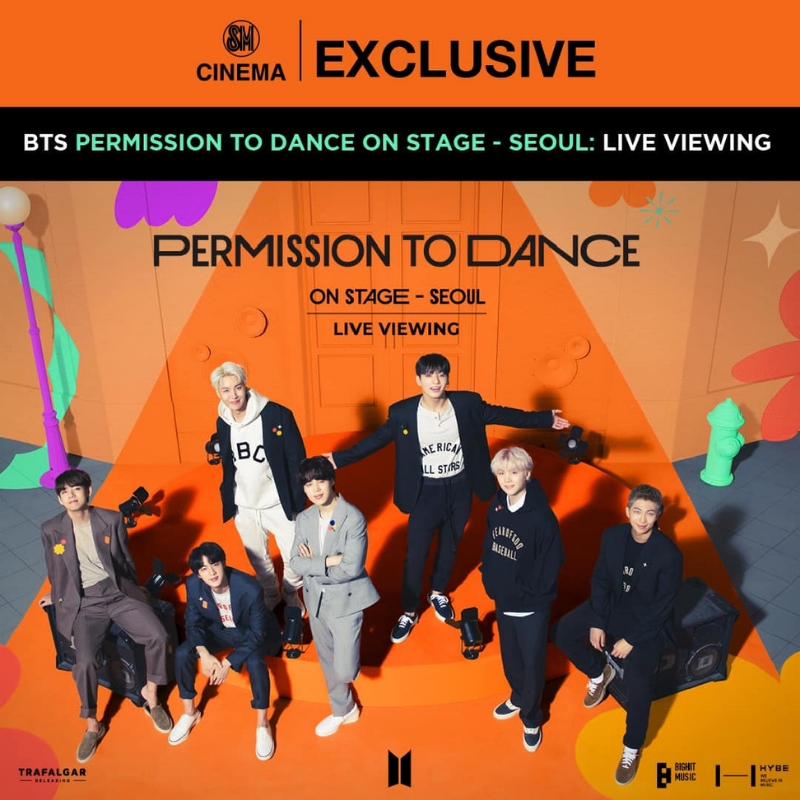 On 17 Feb 2022, SM Cinemas announced on their Facebook and Twitter pages that they will be hosting a live-concert viewing exclusively in their theatres. They even encouraged fans to bring their ARMY Bombs to add to the experience! As of now, more details and information about the upcoming event have yet to be released. That being said, be sure to check out their social media pages for updates. 
Also read: 13 Relatable & Emotional Stages of Joining the BTS ARMY
Currently, there are over 50 countries in the official list of participating regions for the live cinema broadcasting. While SM Cinemas has made its announcement already, the Philippines as well as other countries, have yet to be included in the roster. Nonetheless, Filo ARMYs are beyond ecstatic and prepared to get a feel of the concert-like experience once again!
---
Featured image credit: BTS |Official Twitter Page