Let me start off by saying that I am not the biggest fan of hiking. I, however, had been on three hiking trips within the past four years for different reasons, with the first one being for the sake of trying it (which almost ended in catastrophe), the second one giving it a second chance (I ended up hating it more) and the last one, well, I needed to. After deciding I wanted to visit a country known all over the world as THE ultimate destination for hiking and outdoor activities, I know better to actually prepare for it and the only way was to hike at least two times in three months.
After going on my most recent trip which was in Mt. Balagbag in the province of Rizal just two weeks ago, I realised just how much I actually enjoyed it this time. But not exactly for the same reasons experienced hikers do it. Nonetheless, from a practising hiker's point of view, hiking can be pretty rewarding particularly during this month of the year. Here are five reasons.
Also read: Mount Pulag: On Climbing Luzon's Highest Peak
1. The weather's generally colder in the Philippines
With the Philippines being a tropical country, doing outdoor activities that do not involve the beach or any body of water can be quite a challenge. For hiking to be a much more enjoyable activity, staying away from the hottest or wettest months of the year makes for a wise decision. Depending on the mountain, you would ideally be better off hiking in chilly weather paired with clear skies, than in scorching summer heat or occasional rainfall.
2. It helps you lose some pounds from the holidays
You wouldn't let January pass without burning some of the 'baggage' you've gained over the holidays, would you? It's already a given that the Christmas and New Year season (throw in some holiday birthday celebrations, too) are some of the best times to pig out, but you don't need all that extra load especially if you want to start the year in good shape. So go out and be the best healthier version of yourself, and you may just end up loving the exterior outcome.
3. It sets your pace for the year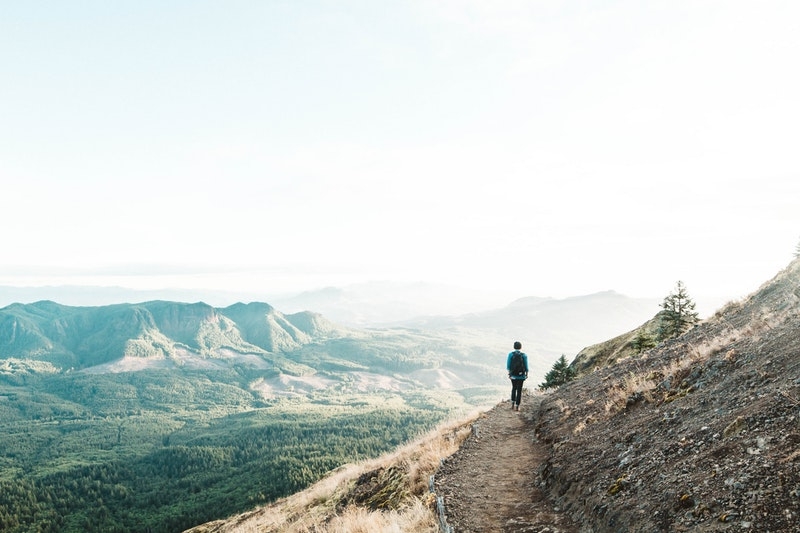 Doing something physical early on in the year is much the same as jogging or exercising itself — you need to have a good start. When you get the hang of it, you'll only keep wanting more and doing more, and won't settle for anything less. Breaking off that momentum is something that you will find unacceptable, and that's how you become a far better person than you were before.
4. It gives you a clear mindset
How many times have you gone on a hike (or travelling in general) where, somewhere along the way, your mind just happened to wander off and the next thing you know, you're already planning your entire life ahead of you? Yeah, I get that. One of the better things about hiking compared to plain travelling in the city is there are likely less noise, fewer people and fewer activities to distract you. That leaves you more time to focus on your thoughts and your surroundings, be more appreciative of life and have a clearer perspective on anything and everything.
5. You get positive vibes from other hikers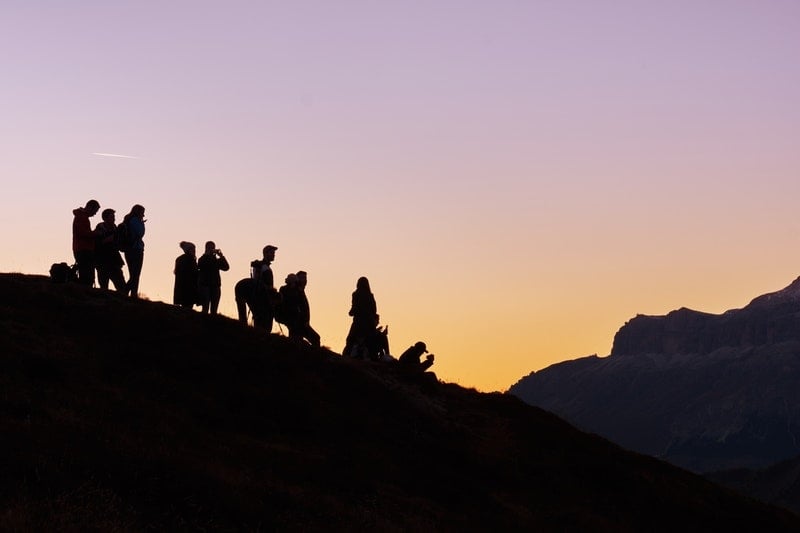 Even at this time when hiking has grown in more popularity and hiking destinations tend to be way busier than before, meeting people on the trail is always a refreshing experience. Not only do you make acquaintances (or possible long-term friends and even lovers) who you share at least one similar interest with, but the positive energy you get from your interactions can be seriously invigorating. The more positive energy shared, the more likely you'll carry that same vibe over to the next few months!
Also read: Top 10 Mountains in Philippines With the Most Incredible Views
Looking into your first hiking trip for the year? Or have you already went on one these past days? In any case, give yourself a good pat on the back. That's already one huge step you are taking or have taken. Hopefully, the experience is something you'll look back on by the end of the year and be extremely thankful for.