If you love travelling so much that you don't want to get restricted by work location, you are probably working remotely or what the modern world calls a digital nomad. Your friends and family might think that you are living the life especially with a Facebook or Instagram profile full of different places only the brave are willing to go the distance for.
But, being a digital nomad is not always as glamorous or as convenient as everyone might think it to be. Knowing the best coffee shops with good WiFi in the places you visit is as crucial as searching for the bus/train stops.
Also read: I Decided to Become a Digital Nomad in the Philippines & Here's What I Learned
When you are travelling in Metro Cebu, it's quite convenient that most hostels and hotels have WiFi. But the question is, "Is reception strong enough?". Luckily for digital nomads, the city is now equipped with a few shared offices that are comfortable, work-stimulating and centrally located. To save you your precious time better spent exploring the unknown, below are top coworking spaces in Metro Cebu for digital nomads.
1. Headquarters Cebu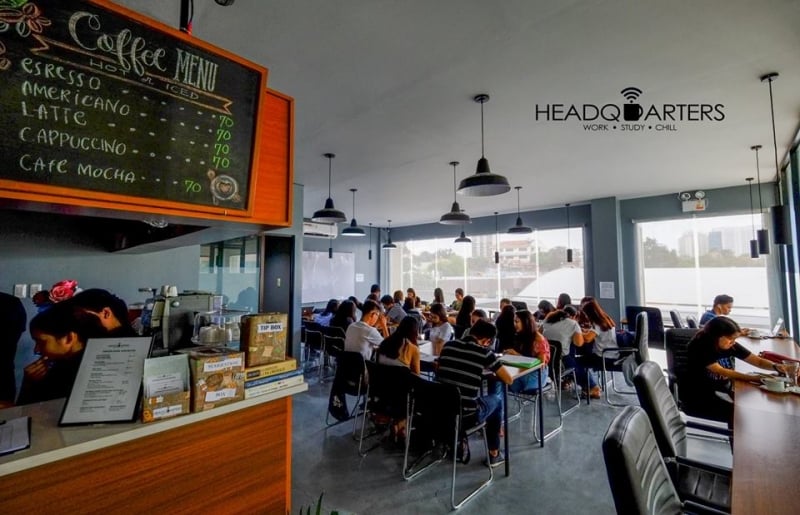 Centrally located along Escario Street and close to premier malls like Ayala and SM, this brainchild of master level students is proving to be just what the city needs. Their ₱30/hr rate is friendly to students studying for exams. But the place is rarely cramped and still provides a very peaceful environment for working. Unlimited brewed coffee is served if you get their daily rate which lets you stay for as long as you want in a day.
Address: 3rd Floor CAIAA Building Vibo Place, Escario St., Cebu City
Operating Hours: 10am – 4am
Rates: ₱30 per hour
2. iioffice CEBU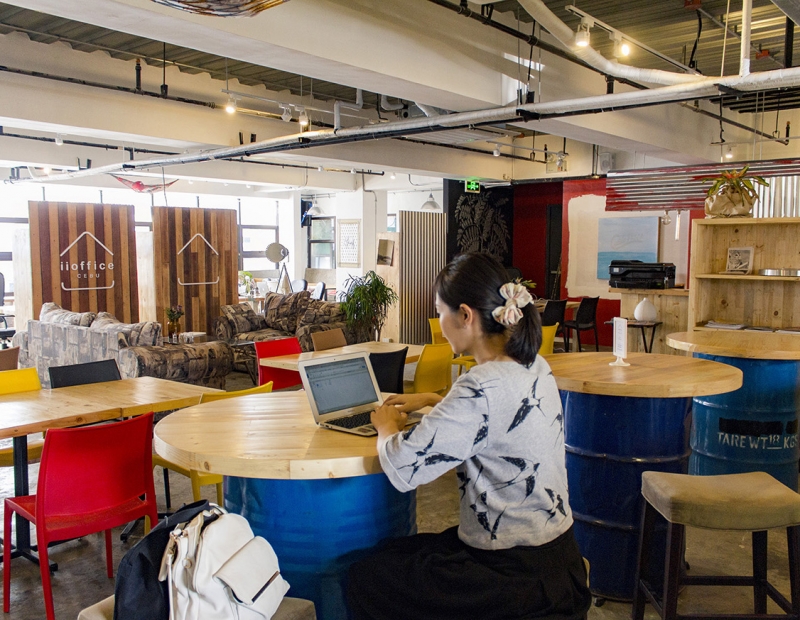 Cosy and creative best describe the atmosphere of iioffice CEBU. Their interior is hip and modern with splashes of prints and colours that are very motivating for a creative work. They also have a common kitchen that will make you feel like you're working at home!
Address: Arlinda V. Paras Building, Don Garcia Street, Cebu City
Operating Hours: 9am – 7pm
Rates: ₱300 per day; ₱4,000 per month
3. ASPACE Cebu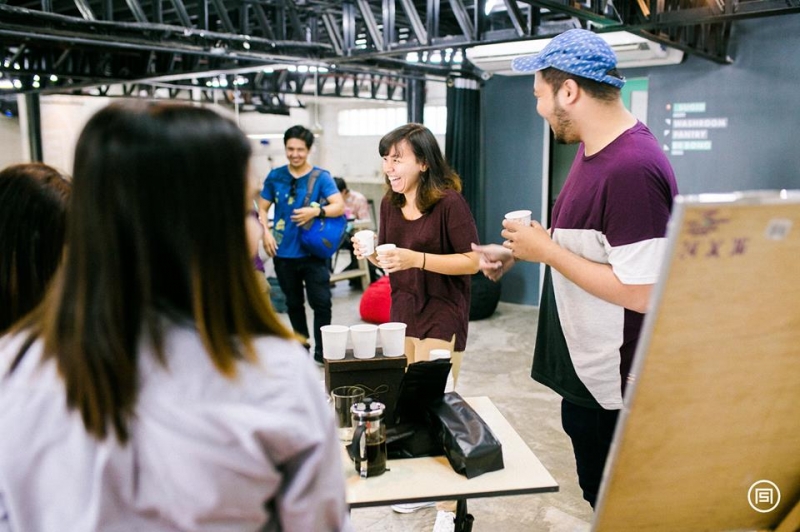 This hip boutique coworking space is situated at Crossroads Banilad, home to some of Cebu's coolest independent businesses. Even a stroll along the few shops within the square will sure to give you a boost of inspiration with establishments like Qube Gallery and HoliCOW.
Address: Unit KLM, Crossroads Mall, Gov. M. Cuenco Ave., Cebu City
Operating Hours: Always Open
Rates: ₱500 per day (1-day pass)
4. The Company CEBU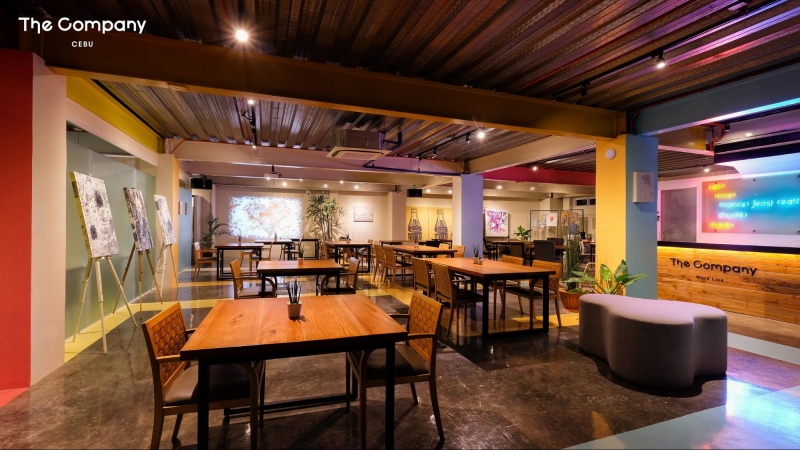 This Japanese company has opened their first branch outside Japan in Banilad, Mandaue. What makes this coworking space unique is one can also rent an entire private office, very helpful for digital nomads staying long-term in Cebu and who want to really get into the working mood. If you're on a Southeast Asian trip who happens to include Bangkok in your itinerary, look for no other coworking space options because The Company Cebu will be opening a new branch in Bangkok this 24 September 2018.
Address: Ground Floor, Building 4, JDN Square, P. Remedio Street, Banilad, Mandaue City, Cebu
Operating Hours: Monday-Friday, 8am – 8pm
Rates: ₱400 per day
5. Workplace Cafe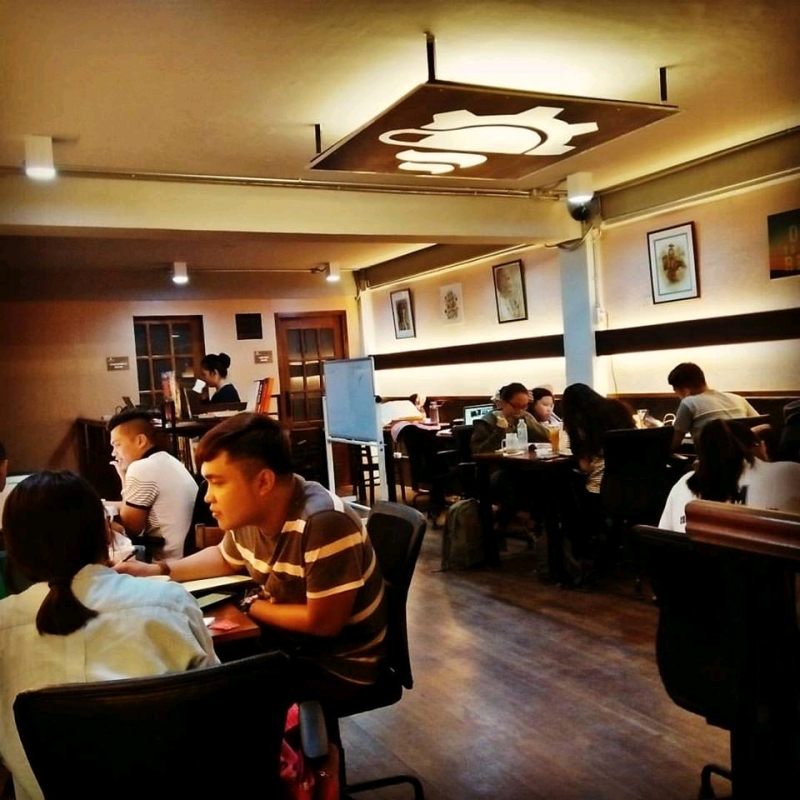 Another budget-friendly coworking space is the Workplace Cafe. It's not really traditionally a coworking space but a cafe dedicated to serving digital nomads working remotely and students studying for exams. Their cosy and comfortable environment is well suited for those who want to focus and get things done. They even have a napping station for when you need to take a break and get your power nap!
Address: Yap Building, F. Ramos St., Cogon Central, Cebu City
Hours: 10am – 6am
Rates: ₱35 per hour; ₱280 per day; ₱4,000 per month
Also read: 13 Unique Themed Cafes You Never Knew Existed in Metro Cebu
While many people associate travellers as all play and less work, in modern times, that proves to be the contrary. Digital nomads are among the most hard-working people along with business owners. They are simply people who choose not to be bounded by location because of their love for travelling and exploring the world. TripZilla Philippines supports this 100%. When you know your passion, you work hard to sustain it.