Just like a majority of millennials, my family and I love to travel and explore new places. And, to take us a step closer to our dreams of becoming digital nomads, the partner and I decided to quit our corporate jobs and enter the world of freelancing and online working.
Also read: How to Become a Digital Nomad
It has been a year since we made that move but we still were not able to test out the life of a digital nomad…until three weeks ago. We went on a 22-day journey around Mindanao (we will probably just have gotten out of the ship back to Cebu by the time this is published), and here is what we have learned about becoming a digital nomad in the Philippines.
Not a lot of people know — or are open — about it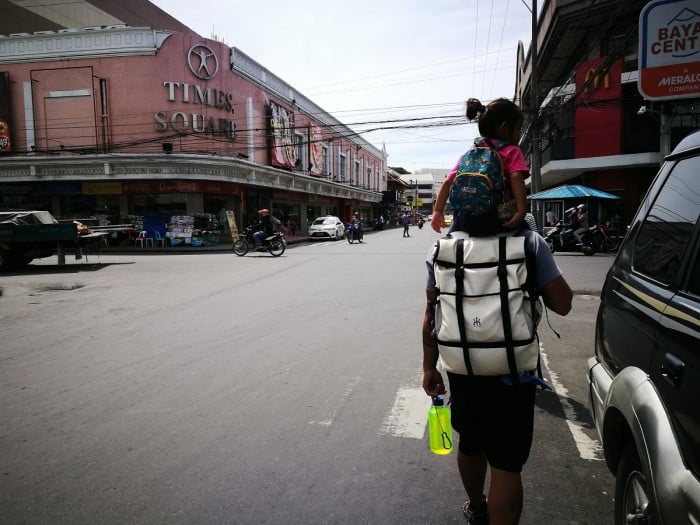 Digital nomadism is a new concept for Filipinos. In fact, many of our relatives raised their eyebrows when they found out that we were travelling for several days. How did we get the fund and why are we throwing away our money?
We have talked to quite a number of people on the road — the partner loves making friends and telling people what we were doing (also don't be surprised because it can be so easy to open up to Filipinos even though you've only met them that hour). While some millennials were excited for us, there were a few slightly older people who were surprised. Why would you travel a few hundred kilometres when you can see them on television, anyway?
Eating healthy is a struggle
When it comes to travelling, we always make sure to have access to a kitchen so we can cook our own food. You will be surprised at how much you can save if you cook your meals. For the last 22 days, we have averaged ₱220 on a day's worth of meals for two people and a toddler. We even already have fast food in between. A meal's worth of rice would cost us around ₱30 but buying a kilo of rice at ₱30-₱50 would already last us four meals.
Long term travel is the best way to go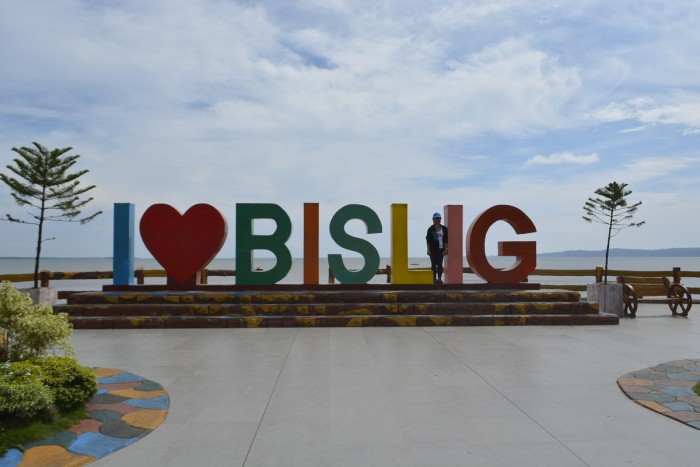 Went on a mad dash going home: ~382 kilometres and ~14 hours of nearly non-stop bus rides
Unlike weekend wanderers, digital nomads need to do some work within the duration of their travel (also adds to their stash) instead of going out every single day. Since there are days where you will just stay in and do work (or just laze around, really), digital nomads need to stay longer so they can fully explore their new location. Getting into the rhythm of your routine in a new environment also requires some time.
Also read: 10 Reasons to Go Backpacking in the Philippines
Cost of living can be slightly cheaper
A lot of travellers from Western countries say that living the life of a digital nomad in the Asian region is cheaper. True, but only if you have to deal with a cost of living as high as theirs. Is it cheaper for a Filipino to travel around the Philippines? It depends. Based on our experience, we can live off on about the same amount only if we take into account our mortgage payment. Otherwise, it can be cheaper to just stay at home and do nothing (which is boring and can drive you to your wit's end, too).
Decent accommodations are expensive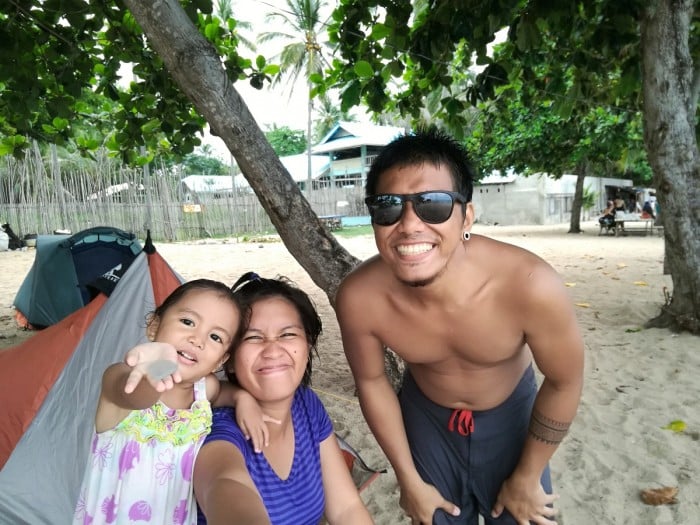 Digital nomads need a place that they can set up as a base to work, sleep and eat. We have tried camping by the beaches which is definitely a lot cheaper (₱50 to ₱100 a night for two) but access to clean bathrooms and Internet and power (for work) can be challenging. Standard rooms are okay (₱400 to ₱600 a night) but they are sometimes not well maintained and bathrooms are only so-so. You can also opt to stay at transient inns and AirBnBs as they provide discounts for long-term stays.
Also read: 9 Ways to Get Free Accommodation While Travelling
Internet connection is okay but data capping makes it a struggle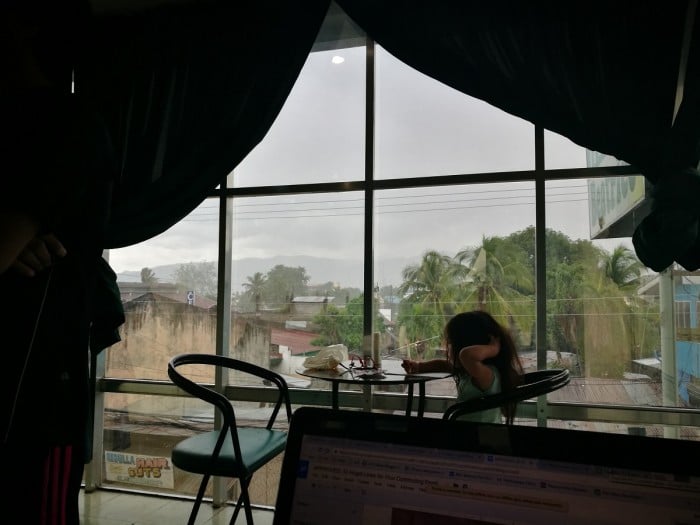 Rainy morning in Mati City, Davao Oriental — and a struggling Internet connection
Thankfully, a lot of places in the Philippines already have good network reception so going online is no longer as difficult as before. However, most Internet service providers in the country implement data capping to adhere to the Fair Use Policy.
You can usually access Facebook for hours without a problem but, if you have work beyond that, you will probably be in for some struggle. The best I've found so far has an 800mb cap per day which means sites load up very slowly (or worse, I get the connection cut off) by 3PM.
Looking for Internet can be expensive
If you really want to enjoy unlimited Internet in the Philippines in the true sense of that word, it may require you to spend a little bit more for it. You can be a power user and invest up to ₱2,500 every month for a more reliable connection. You can stay at cheap hotels (₱500 upwards) to have Internet access — but that is usually just limited to their lobbies. You can also opt to stay the whole day in a cafe and spend around ₱400 to ₱600.
Also read: 9 Ways a Day in the Life of a Travel Writer is Similar to Any Other Job
You will have a love-hate relationship with cities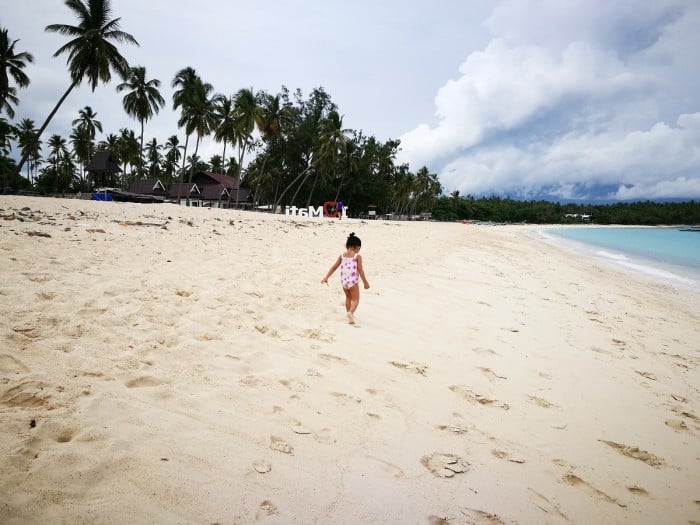 Staying within the city centre is great because you have access to a lot of amenities but it means having to deal with the traffic and the huge crowds. Going somewhere more remote and undeveloped will make you miss things such as more food and grocery choices, more stable Internet and more banking options.
Also read: 10 Practical Ways to Start a Life of Travel
We are a little sad to have to say goodbye to our digital nomad life to attend to some adult responsibilities. Hopefully, the next time we will be better equipped so we could overcome whatever struggles we meet on the road. And hopefully, the next time we can go and travel indefinitely, too.