Retail therapy is known as one of the most effective ways to combat stress and sadness. As a matter of fact, there are studies to prove it. For instance, in a study conducted by the University of Michigan, the results showed that those who actually purchased stuff are three times less sad than those who only did some window shopping. Don't we all just feel instantly better upon hitting the checkout button? Getting back the control and being able to temporarily silence the chaos makes every penny worth it — or not. 
Although I'm a strong believer that retail therapy equates to self-care, I tend to feel guilty and even end up questioning my decisions once my online purchases get delivered. The problem is either I spent way too much money again, or I bought something I know I will never use or wear.  Instead of feeling better, the end result makes me feel otherwise. 
Also read: How Renovating My Room Improved My Mental Health
In an attempt to avoid that bitter situation from happening again, I started to buy cute affordable items that I'll still find useful at some point in the near future. It's important to set and follow your budget for these purchases. True enough, there really are bad days that can be easily rescued and fixed with a little online shopping.
Curious about the cute and affordable items I bought and added to my cart so far? I'll let you take a peek!
1. Candy-coloured hairbrushes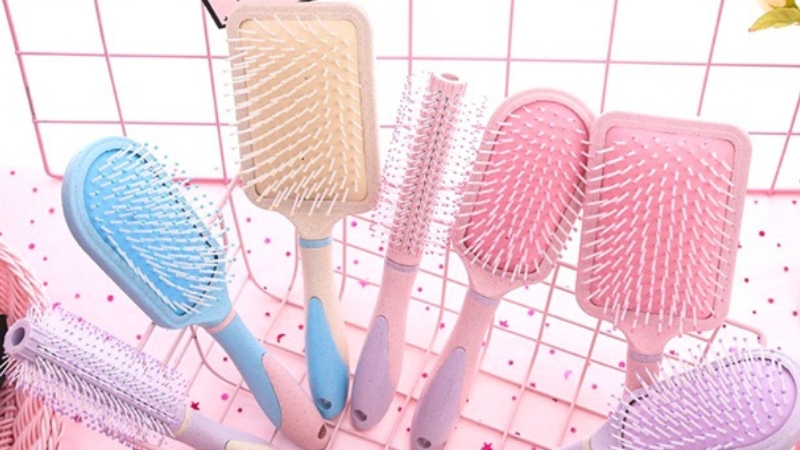 Remember being told to brush your hair 100 times a day? It's one of the many tips I've constantly heard through the years. I've always wondered why. Apparently, doing so helps with blood flow for healthy hair growth! Good quality combs and hairbrushes can get really expensive, but these cute finds are really affordable. 
You can buy one of these for as low as ₱55 on Shopee or Lazada.
Also read: 13 Best Wavy & Curly Hair Products to Add to Your Beauty Routine
2. Gradient gel pens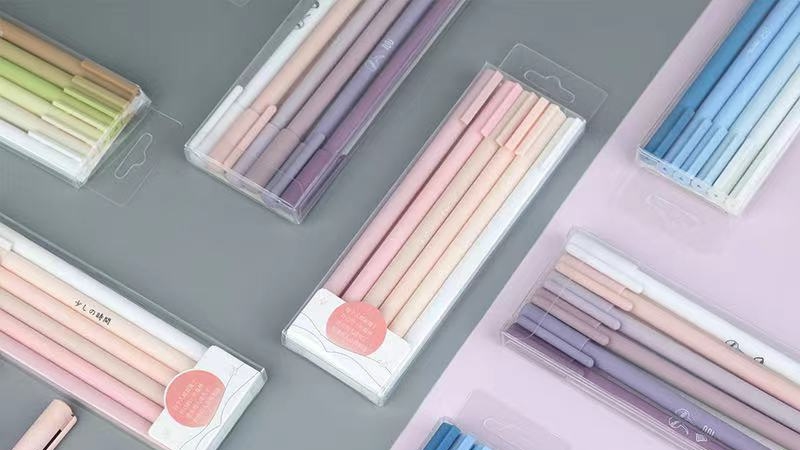 One can never have enough pens! Bringing one has always been my habit; and so far, it has saved me from a lot of hassle. From signing arrival cards and filling out forms, it's just sanitary and time-saving to have one all the time. How can you keep scrolling after seeing one of these? They're not just cute and useful — these pens are surprisingly affordable, too! 
It's available on Shopee or Lazada from ₱95 to ₱109.
3. Fluffy indoor slippers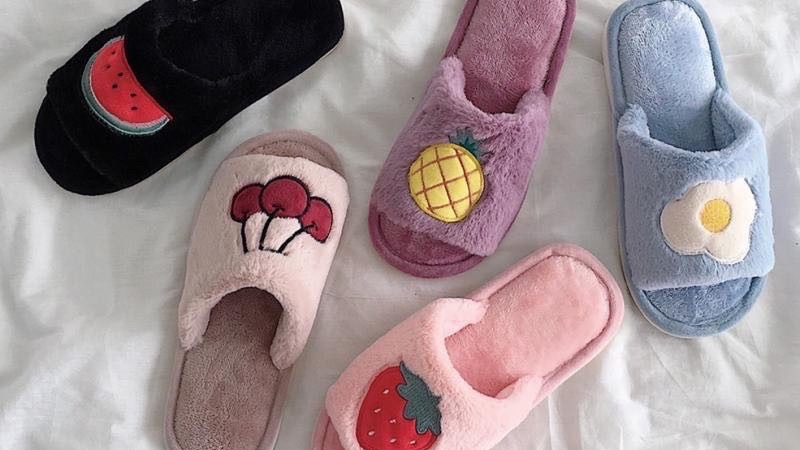 When it comes to shopping, slippers are just one of my many weaknesses. Lounge slippers are not an exception! They're trendy, and the designs make it really difficult to just pick one. Its price won't hurt your wallet; and if you're in the spirit of giving, you can even get pairs for the whole household.
These cute and affordable fluffy slippers are available on Shopee for only ₱178.
Also read: 5 Cute Pajamas You Can Wear at Home Without Sweating
4. Artsy decorative wall cards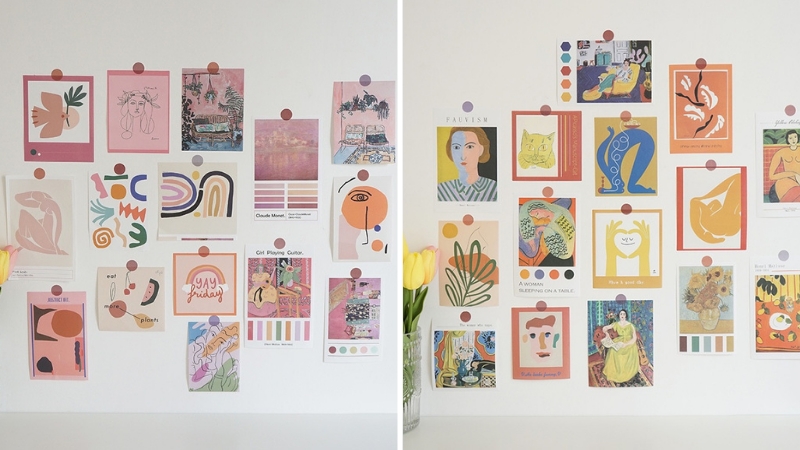 These wall cards can instantly perk up a room. There are a lot of sets to choose from. Whether you're into minimalist, bohemian, retro, or just cute decors, there's one that will suit your taste! You can also add these to your vision boards or use them as greeting cards for any occasion. The sky is the limit! 
You can buy these artsy wall cards on Shopee and Lazada with prices starting at ₱85.
5. Magnetic bookmarks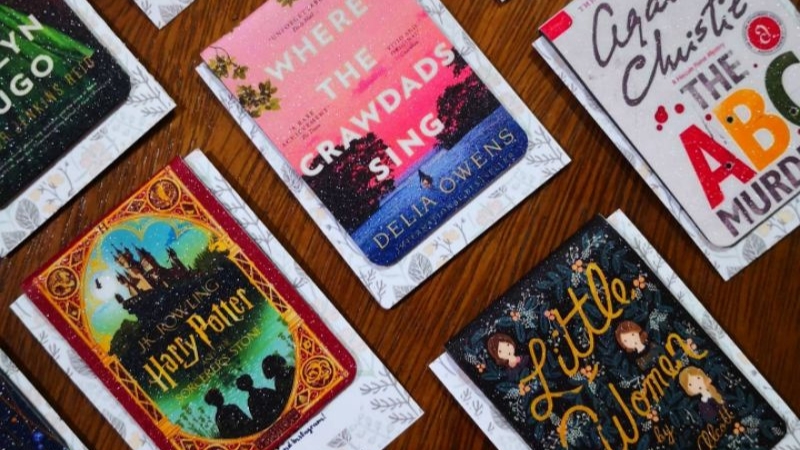 Although I haven't read for quite some time, these magnetic bookmarks make me want to grab a book right now. If your choices aren't on their ready-made roster, you can simply send over your preferred book cover so they can print it out for you! 
You can order it on Shopee for only ₱30.
Also read: 10 Online Bookstores in the Philippines for Bookworms
6. Fun stickers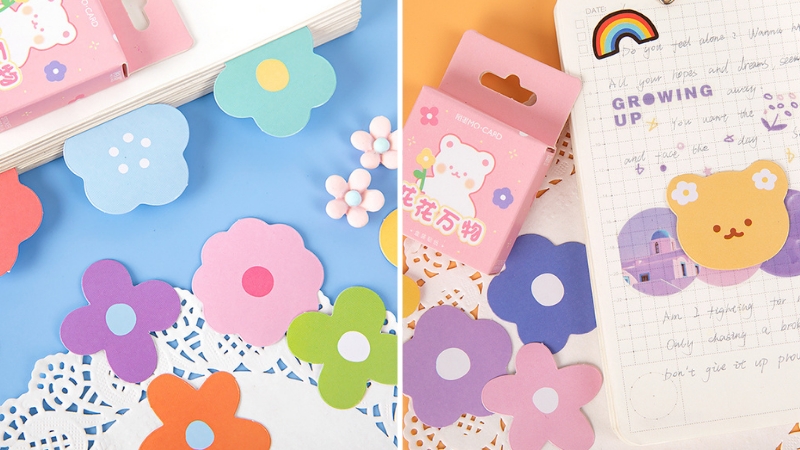 There are just some things in life that we never outgrow. From collecting cartoon stickers as kids to still getting excitement out of buying these levelled-up versions, fun stickers will always be a constant!
These cute affordable items are on Shopee or Lazada from ₱24 to ₱71.
7. Mini hot compress water bags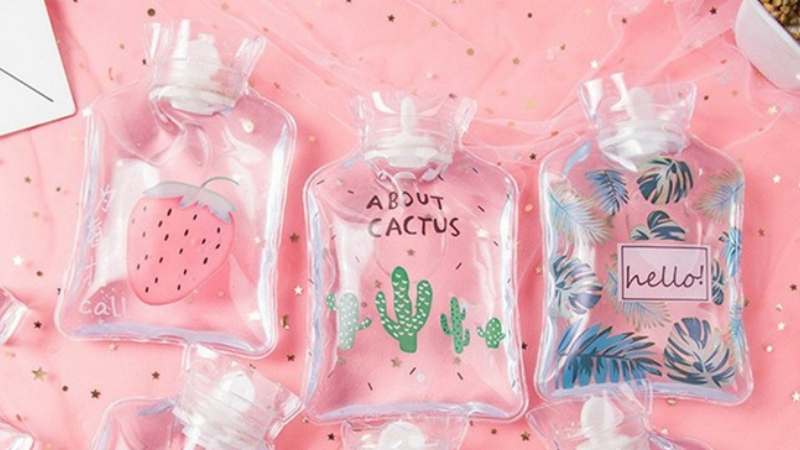 These tried and tested mini water bags are a lifesaver when it comes to menstrual and muscle cramps. If you're thinking of creating a period kit for your girlfriends, make sure to include this! The best thing about these (aside from them being cute) is that they're great for both cold and hot compress, which just adds to the list of its many other uses.
You can buy one on Shopee for only ₱39.
Also read: Nala Offers Eco-Friendly Pads & Liners for Filipinas
8. Pretty little hair clamps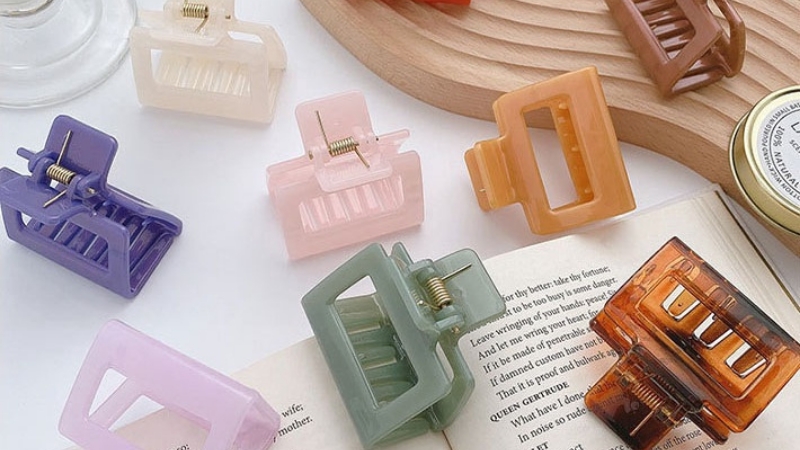 I remember having one of these very useful clamps in vibrant colours ages ago, and I'm inclined to buy these again! Not only that they make a great alternative to hair ties that can cause hair damage with prolonged use, but these clamps in pastel are just too pretty to pass on. 
You can buy these on Shopee or Lazada from ₱19 to ₱68.
9. Morandi tapestries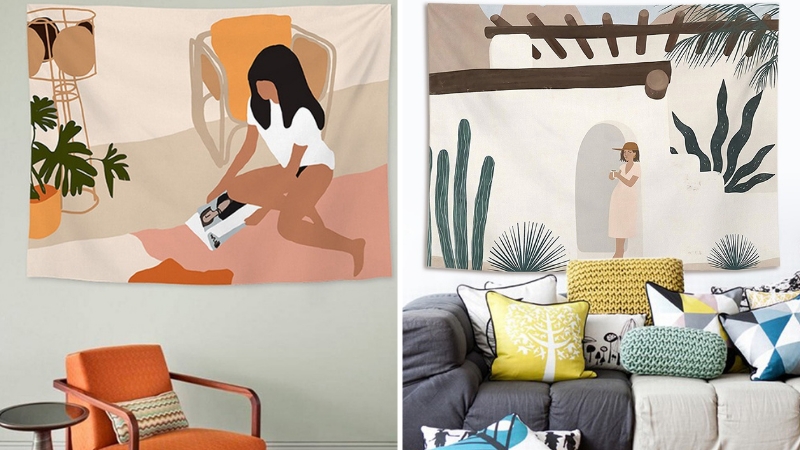 Still looking for the perfect work from home background? This might put an end to your mission! With their power to create a certain aesthetic and vibe to your nook, these tapestries are probably something you'll end up buying on a monthly basis. If you're restless and want to change things up regularly, this will save you a lot of money; they really create a unique ambience to a room without having to change everything else.
Depending on the size, these tapestries are available on Shopee and Lazada from ₱87 to ₱435.
Also read: 12 Aesthetic Items You Should Add to Your Lazada Cart
10. To-do list pads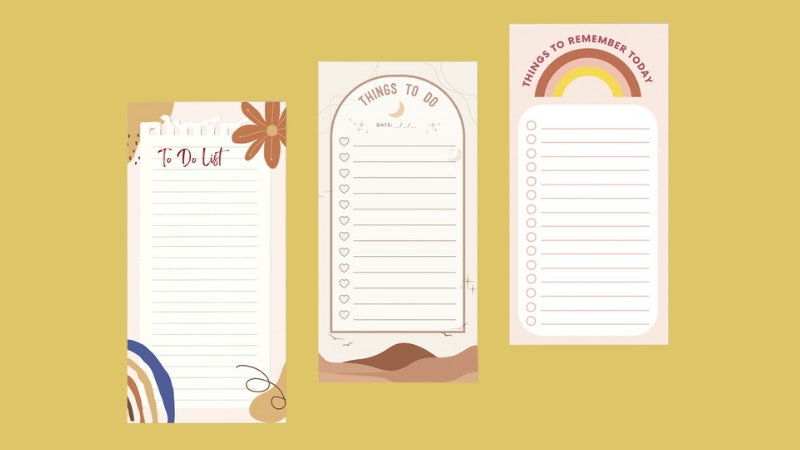 I admit to being very forgetful; and personally, it really helps when I write things down. To-do list pads like these will always find their way on my online shopping cart. They're cute and affordable, leaving me more inspired to get things done! 
You can buy these on Shopee for ₱90.
11. Moroccan-themed plates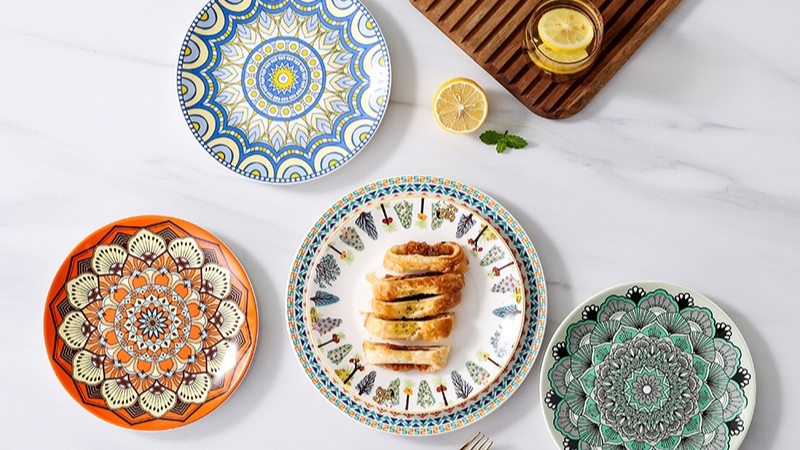 Found yourself suddenly into plates and tableware? Welcome to adulthood! Now that we have nurtured a concern on table setting and what's Instagrammable or not, these pretty Morrocan plates are a perfect upgrade or addition to your growing collection. 
Believe it or not, these expensive-looking plates cost only ₱139 to ₱199 on Shopee and Lazada.
12. Hand-cranked wooden music box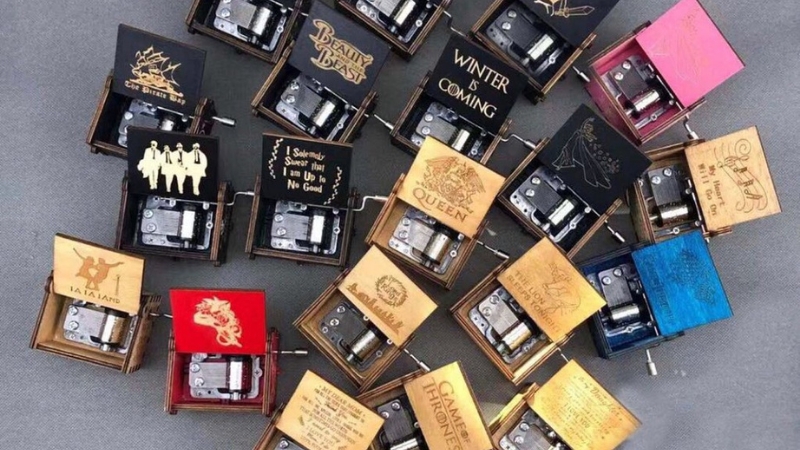 While fidget toys relieve stress and are soothing for some, I find these crank boxes more helpful. To each his own, right? There are a lot of available tunes — from Queen  and The Beatles to Disney songs and pop music! 
They're available on Shopee for ₱95. Honestly, these crank boxes are an affordable therapy for me!
13. Pre-cut cotton fabrics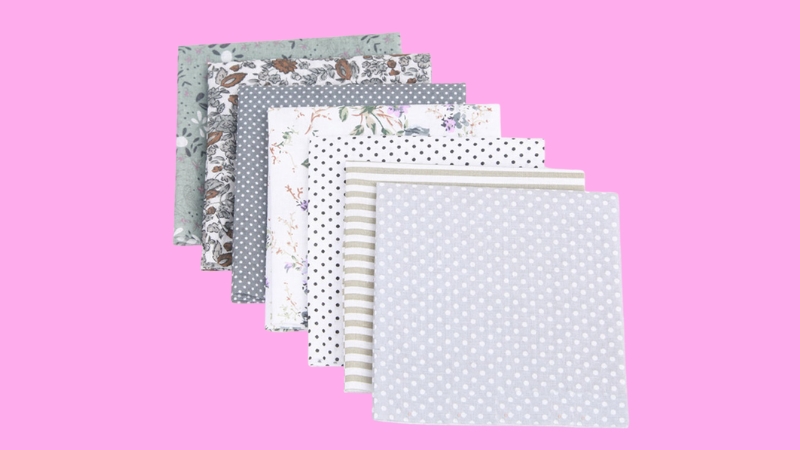 Take this as a sign and finally start developing your sewing skill! You don't even have to buy an expensive sewing machine to start this hobby. All you have to do is awaken the 10-year old girl in you — the one that first learned sewing in Home Economics class — and turn these pre-cut cotton fabrics into whatever you want. 
Start your DIY project with these cute printed fabrics on Shopee for ₱74!
Also read: Best Aesthetic Mirrors in the Philippines to Shop Online
We all have the freedom to spend our hard-earned money as we wish. But admittedly, we sometimes buy things out of impulse. Hopefully, the cute affordable items on this list will get you your money's worth and possibly even more!