Well, now that the #BattleOfKatipunan has died down (we hope), it's time to make peace and spread the love! We know there are a lot of couples out there that are a union of an Atenista and Isko/Iska ng Bayan, so we're here to help rebuild the bridge (no, none of us are from Miriam College) that perhaps became "damaged" in the midst of the UAAP basketball craze. And how do we do that? By helping you decide where your next date will be! The common denominator? You're going to find all these date places in Katipunan avenue!
Also read: A Hearty Food Crawl: 12 Manila Restaurants That Have Touching Advocacies
For study dates
1. Equatorial Coffee
If you don't look close enough, you might miss Equatorial Coffee as you're walking along Loyola Heights. It's located between KFC and The Common Room, but true to its semi hole-in-the-wall inclinations, this cafe comes with notable coffee, food, and WiFi. Perhaps the best part is that it has quite a calm atmosphere that's perfect for students, whether they're alone, in a study group, or on a date. Once you and your S.O. are settled in with your bacon plates and hot beverages, there'll be no doubt of a productive study session.
Address: 325 F dela Rosa St. Loyola Heights, Quezon City
2. Diligence Cafe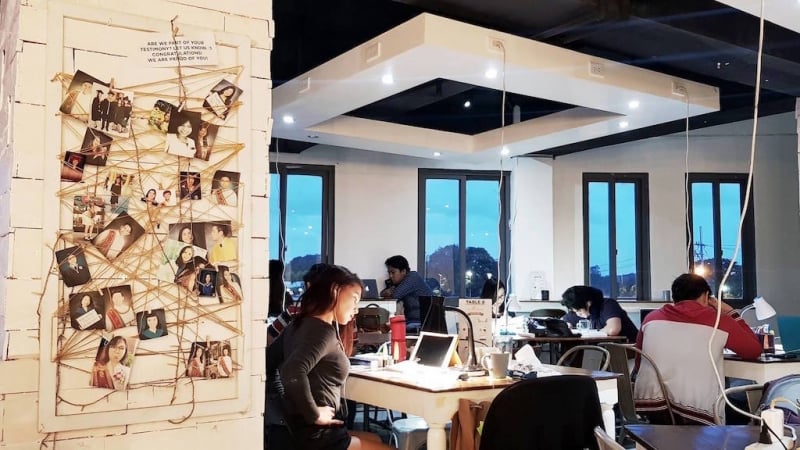 Students have different schedules and we can only imagine how hard it is for those in a relationship to make time for each other in the middle of breaks and classes. This cafe is a great place to kill time or study your hours away while waiting for your girlfriend or boyfriend to arrive. The Diligence Cafe is every student's dream cafe. With nap areas, shower rooms, and study tables, everyone can be productive in more ways the one. Not to mention, you get your money's worth as they have reasonable prices for their various services. A full day-stay worth ₱350, for example, is already inclusive of all-day coffee, juice, WiFi, power outlet and napping service!
Address: 2nd Floor, Elizabeth Hall, Katipunan Avenue, Quezon City
3. Xocolat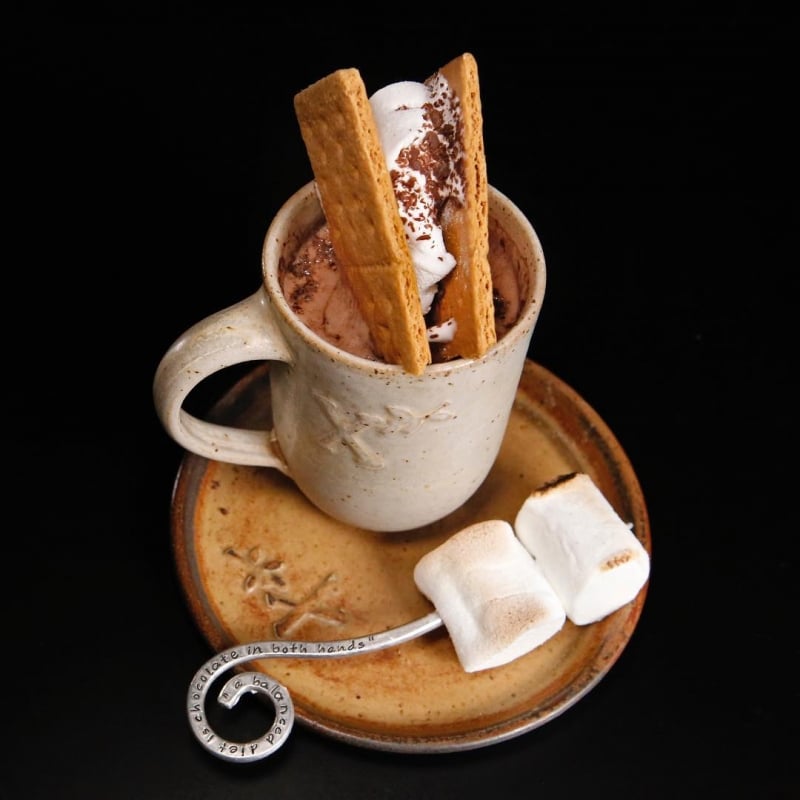 Ah, yes. Xocolat caused quite a stir this past year. We all thought that this beloved cafe would be closing for a long time before relocating to a new place. Many of us made "one last visit" to the cafe where we held so many meetings and mini-reunions back in college.
But with what seemed like a turn of events, Xocolat extended their stay in their old location, and ended up transferring just a stone's throw away from where they once were. Now students and couples can still enjoy the same delicious food, hot beverages, and friendly service that Xocolat is known for but with a fresh and upgraded environment. Our personal favourite culinary treats are their chocolate drink topped with s'mores, Smoked Bangus Pasta, and Pork Belly!
Address: 155 B. Gonzales Street, Loyola Heights Quezon City
For afternoon tambay and merienda
4.  U.P. Sunken Garden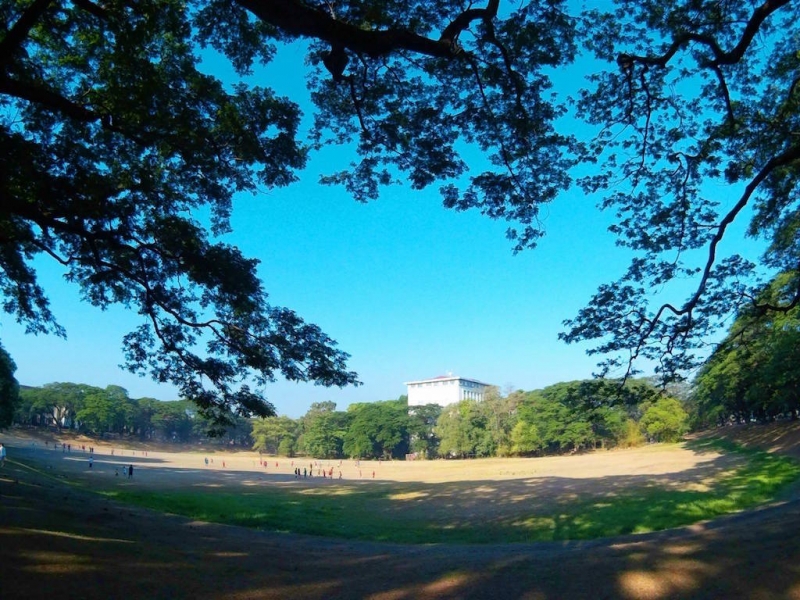 What kind of boyfriend or girlfriend would you be to a U.P. student if you don't hang out at least once in the Sunken Garden? Aside from the UP Oblation, this is the most famous landmark of U.P. Diliman where so many people, whether students or not, like to spend some downtime under the shade of acacia trees. Couples can also buy street food from nearby vendors or jog around the area for a workout date.  
Tip: If you have an affinity for nature, the UP lagoon is also a pleasant place to spend your lazy afternoons before going home from school…just be discreet enough not to horse around.
Address: Roxas Ave, Diliman, Quezon City
5. Starr's Famous Shakes
On the dog days of summer, there are so many students who have to attend classes and are always in need of a smoothy to cool their body temperatures. However, even if it isn't the season of heat waves, a cold, milky, and rich flavoured drink can always amp the sweetness of a casual date. You can pick your ingredients and create your very own smoothie recipe for your special someone, or just pick from their bestsellers such as Cookies & Cream, Mixed Berries, and Toffee. Hungry? They got you covered with burgers, fries, and sandwiches too!
Address: G/F Xavier Residence, 41 E. Abada St., Xavierville Subd., Loyola Heights, Quezon City
6. U.P. Town Center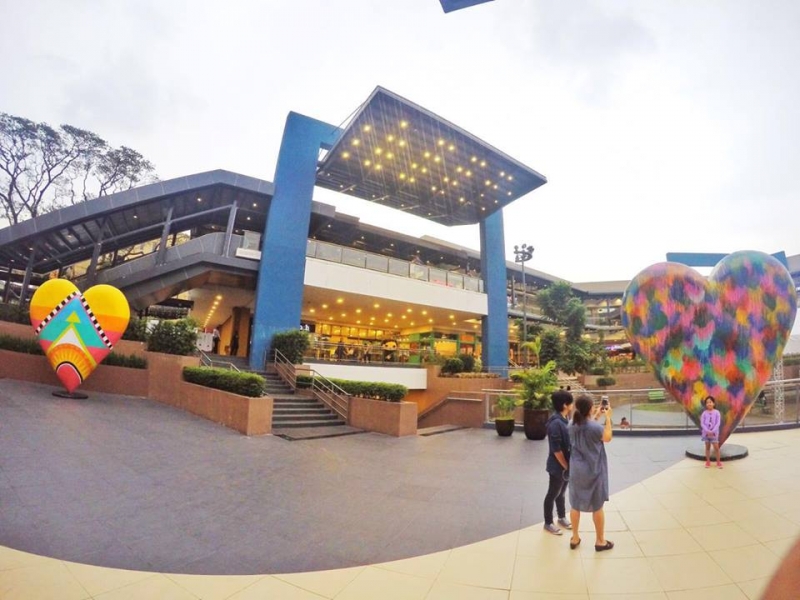 The main subject of intrigue during the UAAP Men's Basketball finals, Atenistas and Iskos/Iskas alike jested about the ownership of the UP Town Center after the champion would be declared. While we can all agree that this was a senseless and harmless feud during the season, the UP Town Center, in fact, is not a senseless place to date. Students tend to flock to UP Town Center, not only during long breaks but on the weekends since it has an array of notable restaurants, cafes, fashion retail stores, and even a cinema. With the different services, couples can definitely maximise their free time in the mall. And yes, despite having "UP" in its name, we consider this a neutral ground for all schools in the Katipunan area. No bad blood and partiality in this mall, folks!
Address: 249, 216 Katipunan Ave, Diliman, Quezon City
For dinner dates
7. Roku Sushi + Ramen
In a new and budding relationship that you still want to be low key about? Roku's one of those restaurants in Katipunan that couples go to if they're looking for a more private and secluded place to eat. As its name suggests, Roku is a Japanese restaurant with Sushi and Ramen specialities. To be honest, they're more on the pricey end, but the quality of the cuisine is promising. The ambience is also lovely with a minimalistic approach, definitely suitable for date nights. Try their recommended dishes such as the Firecracker Roll, Gyudon, and Roku Ramen.
Address: 317 Katipunan Avenue, Loyola Heights, Oracle Hotel Building 5th floor, Quezon City
8. The Old Spaghetti House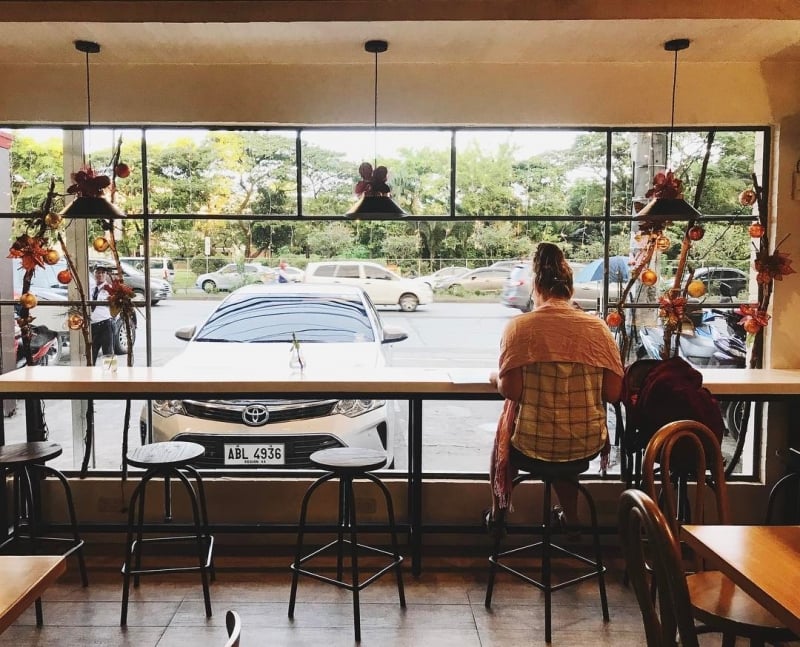 Commonly known as TOSH Cafe, this restaurant is an OG in Katipunan. It has a home-like vibe and is washed with warm golden hues that can only add to the romance you share with your date. As the go-to pasta house in the Katipunan area, no Ateneo/UP couple should go through college without having a date in this iconic restaurant. Their comfort food that we swear by are Bacon and Cheese Croquette with Marinara Sauce, Spaghetti Bolognese, Linguine with Salmon & Capers, and their Creamy Apple Pie.
Address: 319 Katipunan Avenue, Loyola Heights, Quezon City
9. Gino's Brick Oven Pizza
Gino's is famous for having over 60 flavours of Pizza — plus beer! The food may be pricey but it's definitely worth the splurge when you share a hearty Margherita pizza or two with someone special. If you're looking for something other than a heavy pizza, you can choose from 15 flavours of pasta with extras on the side. Their craft beer comes in five varieties. And guess what? They even serve coffee! After exams or stressful weeks, you just have to treat yourselves to Gino's.
Address: 319 Katipunan Avenue, Loyola Heights, Quezon City
Also read: Going On The First Day: 8 Places In Manila To Break The Ice
Obviously, none of us are limited to these places. But they're a great start to share that Katipunan spirit in a friendlier way once again, wouldn't you agree? If you're not in a relationship, maybe this is a sign to poke your Atenista or Isko/Iska crush, and casually ask them out. Don't chicken out now. You know what they say: #OneBigUPFight!