Investments. I know for a fact that most millennials shudder at the very idea of them. But they're something we'll all need, sooner or later. When it became clear to me that I needed travelling to cope with the pressures of everyday life, among other things, the more I considered investing in essentials that would last through all my trips. So I did, and a good travel backpack happened to be one of them.
Much like picking the perfect destination, choosing the right travel backpack for you requires meticulous planning. Between you and me, it took me years to find and save for the right travel bag for myself. I had to make sure that whatever I got met the demands of my often spontaneous workcations — sufficiently padded, front-loading, and equipped with a safe laptop compartment. But why go through all that trouble for one material item, when travel is about investing in experiences, not things, in the first place?
Also read: Suitcase Packing: 8 Ways To Do It Better
You're not getting any younger, do it for your body
Here's a little trick I learned about wearing travel bags: The less you feel it's there, the more you know it's the right one for you. A good travel backpack makes moving around easier, something every experienced Filipino traveller should very well know by now. If it doesn't do that at the very least, then you've come to nothing.
Case in point: Deuter's travel backpacks. These bags are known for being functional, fashionable, and even sustainable all at once. Mainly known for its mountaineering gear, the German-engineered brand prides itself on backpacks equipped with carrying systems made to withstand heavy loads. These are especially useful for outdoor and long-term backpacking trips, both of which are becoming more popular among us young travellers. Along with those, Deuter (pronounced "doy-ter") has a line of travel bags made for the female physique. Called the SL packs, they often come with a shorter back system and narrower shoulder straps giving women (or anyone with a shorter and smaller build) optimum comfort when travelling.
Deuter's travel backpacks are designed to be ventilation-friendly, too. This makes them the perfect companion for trips to tropical destinations and those that involve plenty of walking around. Remember, your body is a temple; spend money on travel backpacks that prioritise comfort, as well as sustainability, more than anything else!
SHOP FOR A DEUTER TRAVEL BACKPACK NOW
Better yet, do it for the environment
Speaking of sustainability. Think about it — as a traveller, you're already doing more than enough to harm the environment each time you set off. Riding planes, buying bottled water, and overpacking (heavy luggage on a flight means higher amounts of carbon emitted!) are just some of these things. Then again, telling most young Filipino travellers to stop overpacking is like getting blood out of a stone.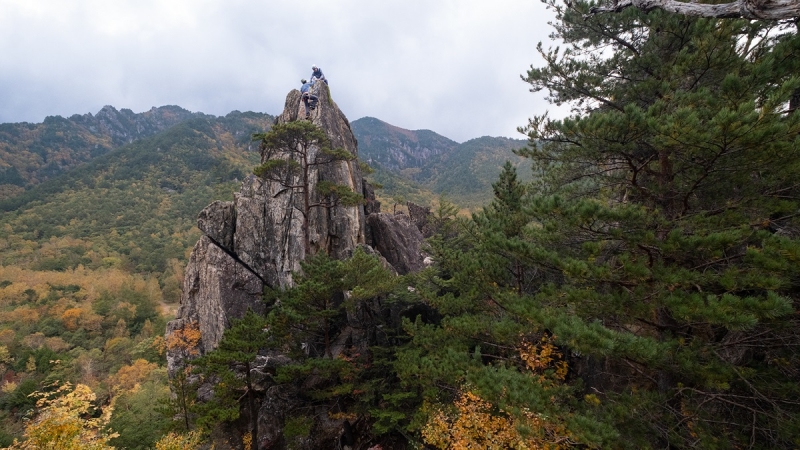 That said, make it a point to invest in a durable, eco-friendly travel backpack. Specifically, steer clear of those that have perfluorocarbons (PFC). Except for Deuter, which will go completely PFC-free in 2020, nearly all travel backpacks use this harmful chemical for water and stain repellency. Travel backpacks made of recycled materials are also revolutionising the travel industry with their lightweight and easy-to-carry qualities. And you can expect more of these from brands like Deuter in the coming months.
In addition, make sure to choose travel backpacks that come with complimentary repair perks, which the same brand is also known for. Unless you're dealing with charred parts and other damages beyond salvaging — including those caused by your own misuse — you don't have to keep buying a new piece every 12 months or so. Essentially, you're also helping save the environment, one less piece of waste at a time!
All your other travel essentials will depend on it
Don't expect to fit a full-size sleeping tent inside a 36-litre backpack with little to no padding. In the same way, it would be unwise to pack valuable, fragile laptop equipment in a hiking backpack that has a high likelihood for overloading.
You can always resort to expert packing tips to make things a little easier. But if you can go one step further by investing in a travel backpack brand that gives you unparalleled multifunctionality, then that would be a much better use of your resources. Deuter, for example, has just released a series of backpacks that do just that.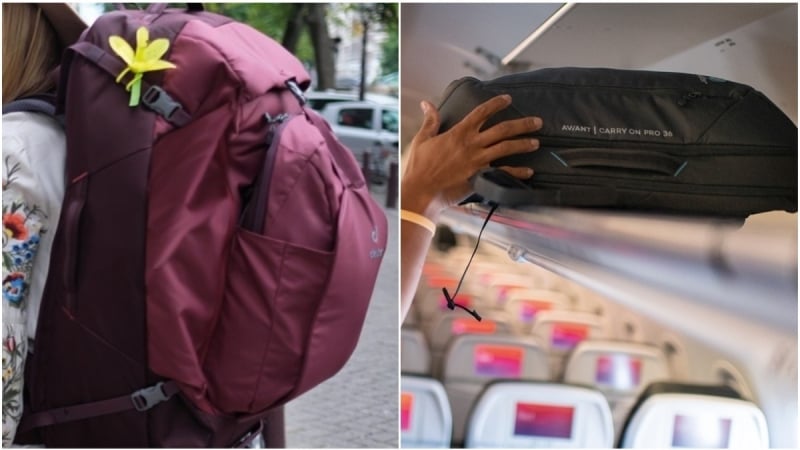 Equipped with a spring steel frame construction, the Aviant Access line makes outdoor trips as pleasant as can be. Available in various sizes, you'll find a height-adjustable chest strap and padded hip fins that come with a pull forward system, allowing you to customise the bags' fit to your body. The main compartments also come with zipped pockets, lockable sliders, and internal compression straps for efficient storage of your travel essentials.
Meanwhile, urban travellers will find joy in Deuter's new Aviant Carry On line. Aside from the same contact back system, these suitcase-style travel backpacks boast of their internal organisation features, which include compartments just for your laptop, tablet, documents, and other office tools. What's more, the Aviant Carry On travel backpacks qualify as hand-carry luggage in all, if not most, airlines. Say goodbye to long queues for checking in your baggage!
It's an extension of yourself as a traveller
A backpack is an extension of a traveller just as smartphones are to the rest of us modern-day humans. Just as you rely on that handy device for much of everything, you need a travel backpack to store your essentials while conquering cities or the outdoors. And, just like choosing the right smartphone for you, you need a travel backpack that fits your lifestyle and is also both fashionable and sustainable.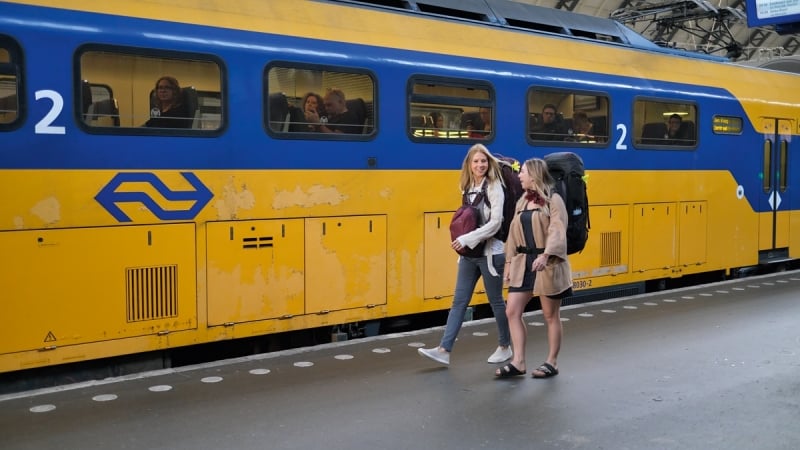 Regardless of whether you're going on a weekend getaway outside Manila or a hitchhiking trip across Southeast Asia, always take the following things into account: Well-padded straps, a quick-access opening (preferably front-loading ones), and efficient internal organisation. Going for low-key and smoother outer designs (a.k.a. sabit-free) likewise saves your bag from getting caught in things it shouldn't be caught in, especially when you're constantly on the go. Hence, investing in travel backpacks with stowable straps like Deuter's new Aviant Series bags will prove to be useful, more than any other bags you'll find in the market.
Also read: 10 Types of Travel Bags You Should Use In This Lifetime
A travel backpack brand that ticks all
Founded in 1898, Deuter has been making backpacks that aren't just functional, but also eco-friendly. From 2020 onwards, all of its products, from bags to accessories, will be completely PFC-free by making use of the less harmful Durable Water Repellency, paving the way for more sustainable travels.
Beyond choosing environmentally safe materials, Deuter adheres to fair manufacturing processes. This covers working conditions, production standards, and even repair policies through the Deuter Promise. It lets you enjoy complimentary repair services (subject to a few limitations, of course) so you can keep your travel backpack for as long as you want. At the same time, you're doing the environment an enormous favour by reducing landfill waste!
Not only that, Deuter's new Aviant Series travel backpacks, which also include the Aviant Duffel line, boast of modern designs great for a variety of purposes. All items in the series are equipped with NFC technology for backpacks, or what I'd like to call a "digital bag tag". This gives them superior lost and found capability. Through this tool, you can also find out more information about Deuter's travel backpacks. Simply register the NFC chip integrated into the item with your NFC-enabled smartphone! Talk about travel bags that have the whole package.
Indeed, nothing spells disaster like a traveller with the wrong kind of travel gear on, which makes bringing the right travel backpack so important. Even more than having an extra pair of jeans, a bulky travel pillow, or most of your so-called travel essentials, for that matter.
To a certain extent, French writer Antoine de Saint-Exupéry was right when he uttered the words, "He who would travel happily must travel light". Only I'd much rather travel right — that is, by investing in a functional and sustainable travel backpack — if it means making the most of my journeys in the most practical and enjoyable way possible.
SHOP FOR A DEUTER TRAVEL BACKPACK NOW
For more information, please visit Deuter Philippines' official website, Facebook, and Instagram.
---
Brought to you by Deuter Philippines.