Contributed by WEDUit
Dubbed the "cleanest inland body of water" in the country, Malumpati Cold Spring is located in Pandan, Antique and is often visited by tourists because of its cool and soothing waters. It's one of the top attractions in the municipality and its peaceful environment make it the perfect side trip before or after you visit nearby places like the vibrant island of Boracay or the adventure-packed Ariel's Point.
We've heard about the place multiple times but were never really interested to go just because. It was not until one of our friends decided to go there so we decided to tag along, too. Plus, they needed a driver and they didn't want to pay extra fees in hiring one. It was by far the longest drive I've ever done in my life (Kudos to all the local bus drivers out there!).
Also read: Our Exciting Day Trip to Tibiao, Antique With Only ₱1,387 Budget
So, why is it called Malumpati? I've done a little bit of research and found out that it comes from the phrase "Malumpat ang Ati." Malumpat is a native term for "will jump" while Ati is an indigenous group primarily located in the island of Panay. Back then, the Ati people used to jump into the spring to take a bath in its clear blue waters.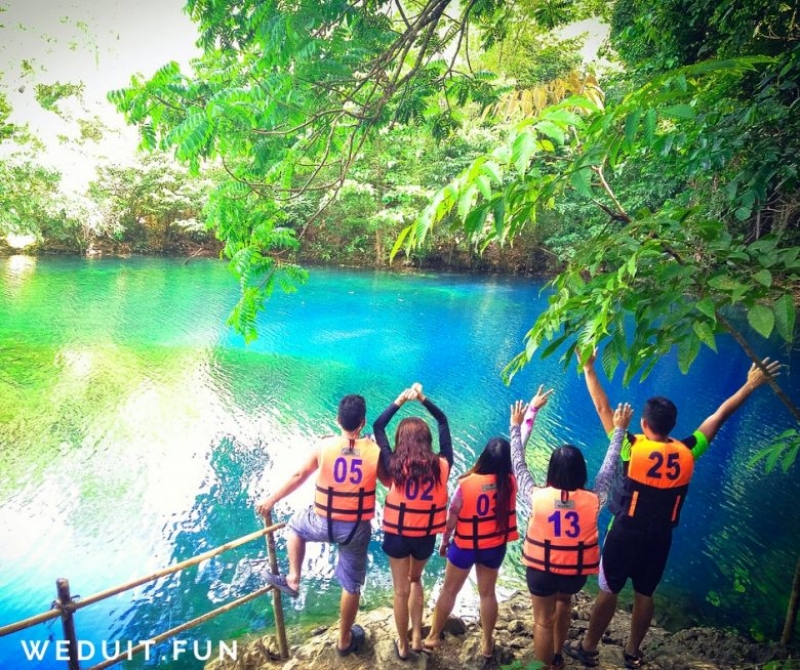 Now, I know you're probably reading this blog to get more useful information so without further ado, here's our Malumpati Cold Spring travel guide that we've made just for you.
Rates and Accommodations
We'll show the different types of accommodations that you'll find there both for a day and overnight use. Now, there are cottages available for those who won't stay overnight. The prices of the cottages for day use range from ₱200-P500 depending on the size. You also have to pay a one-time entrance fee upon arrival.
Adults (Residents): ₱20
Adults (Non-residents): ₱40
Minors (4 ft. & below): ₱10
Seniors (Residents): ₱15
Seniors (Non-residents): ₱10
You can bring your tents if you want because you can camp at the place for free. However, if you want to feel more comfortable and relaxed during your stay, there are hotels and bamboo huts available. Here's some information that you might want to know so you can book your stay in advance.
El Cielo Riverfront Villa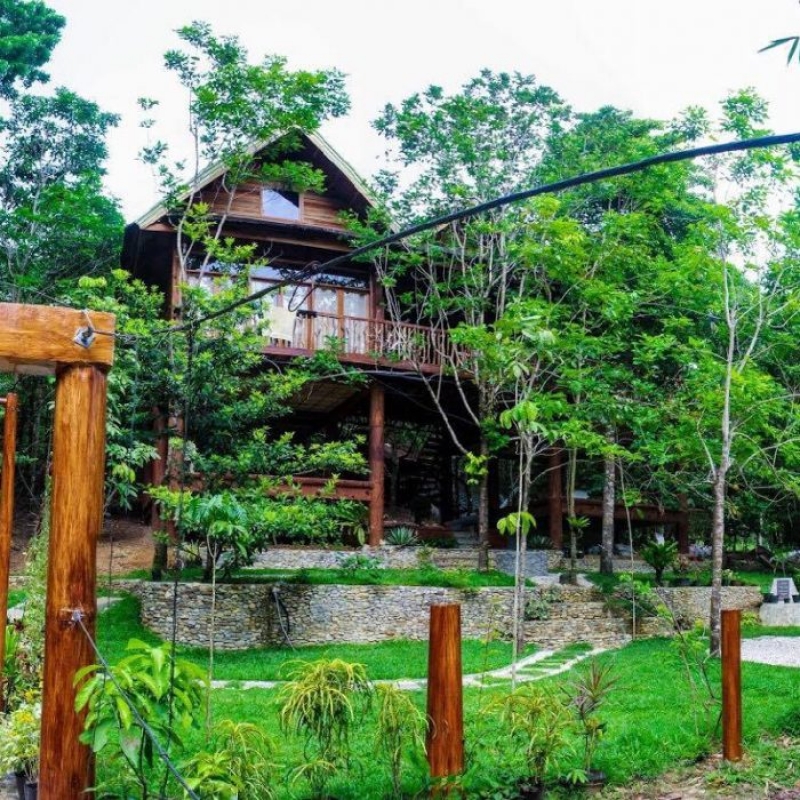 If a dreamy and luxurious experience is what you're after, we'd definitely recommend this place. It is 20 meters away from the river bank which gives you a little bit of privacy but still has easy access to the main lagoon. Its spacious area that's complete with basic amenities can accommodate up to about 20 people. It has one large room at the first floor, a big attic and a comfy sofa bed that can also change into a sleeping bed if needed. As of now, they only have one unit but the other unit is already at 90% completion as of June 2017.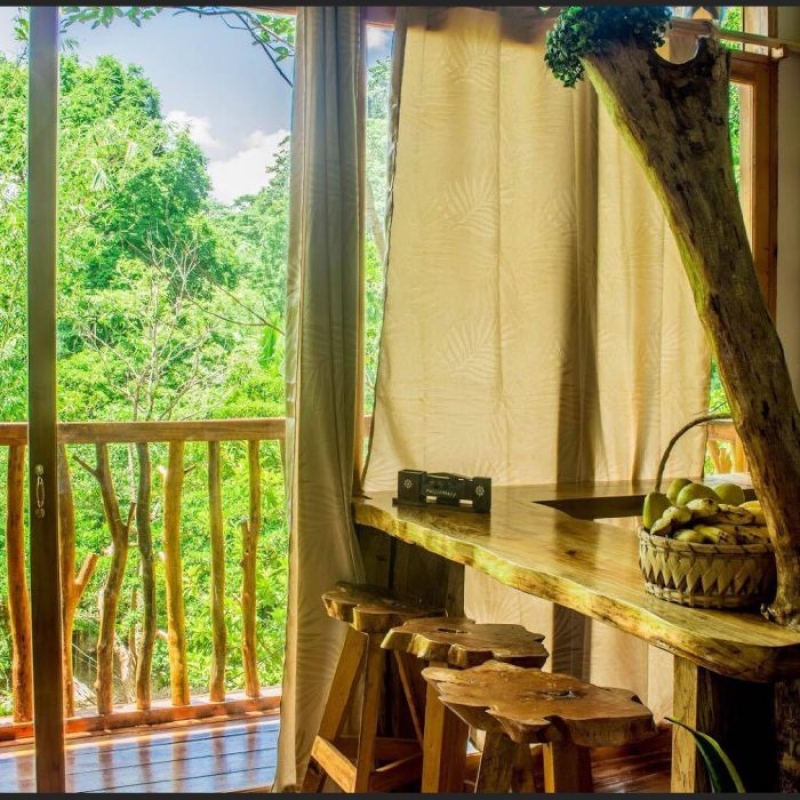 Rates start at ₱3,000/night for two during peak months while it's at ₱2500 during the rainy season. It's a great place to spend quality time with your significant other, giving you a homey and peaceful ambiance that's perfect for the ultimate honeymoon experience. For extra persons, adults are charged ₱500/head while children are charged ₱200/head. This means that a total of five people staying at the villa would cost ₱4,500 during peak months. If you manage to bring more people, it would cost you less since a group of 20 costs ₱300/head, a group of 15 costs ₱350/head and a group of 10 costs ₱400/head. Rachel and Declan are amazing hosts who make you feel like you've never left home. You can contact them at 09104897150 or by messaging them on their Facebook page.
Casa Alma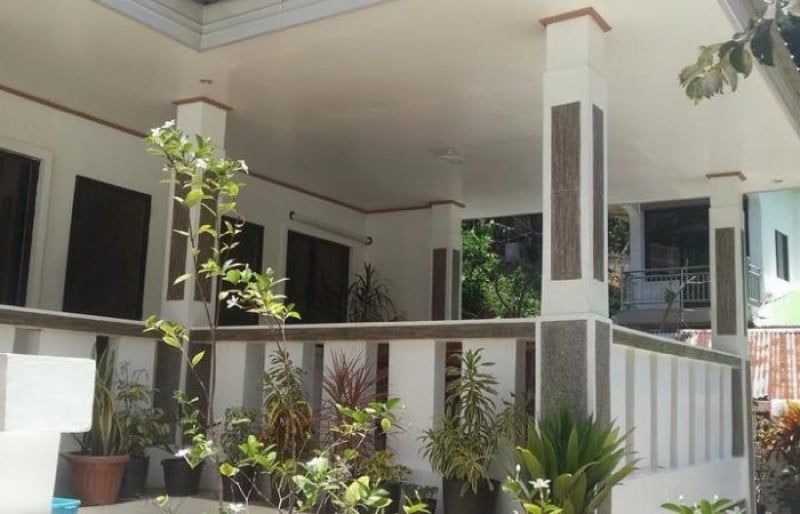 Casa Alma is also another great place to stay at and it offers two available rooms that can each cater a maximum of five people. We also recommend it because it has a spacious terrace where you can relax and unwind while having a nice view of the river. It's close to a couple of stores and food stalls giving you convenience and comfort. Each room is fully air-conditioned and costs ₱1,500/night. Drinking water is also provided. There will be a minimal charge of ₱200 for an extra person but additional beds will also be provided. It's one of the cheapest accommodations in the area so it's perfect for those who are short on budget.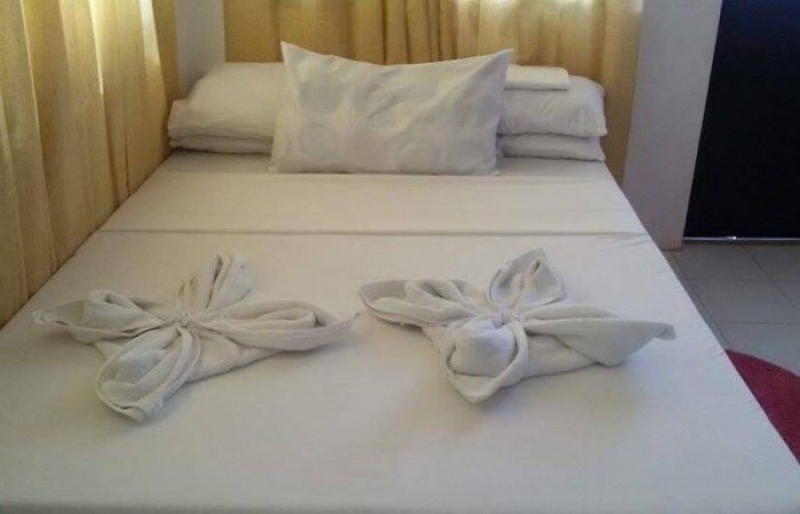 The rooms are cozy and comfortable because they're originally designed for the owners for vacation purposes. We talked to Alma Chan, the owner, and she said that a lot of people kept asking her before if they're renting out their house for overnight stays. After that, Ms.Chan finally made up her mind to just put it up for rent. Contact 09078518578 if you want to make advanced reservations.
Mel's Resort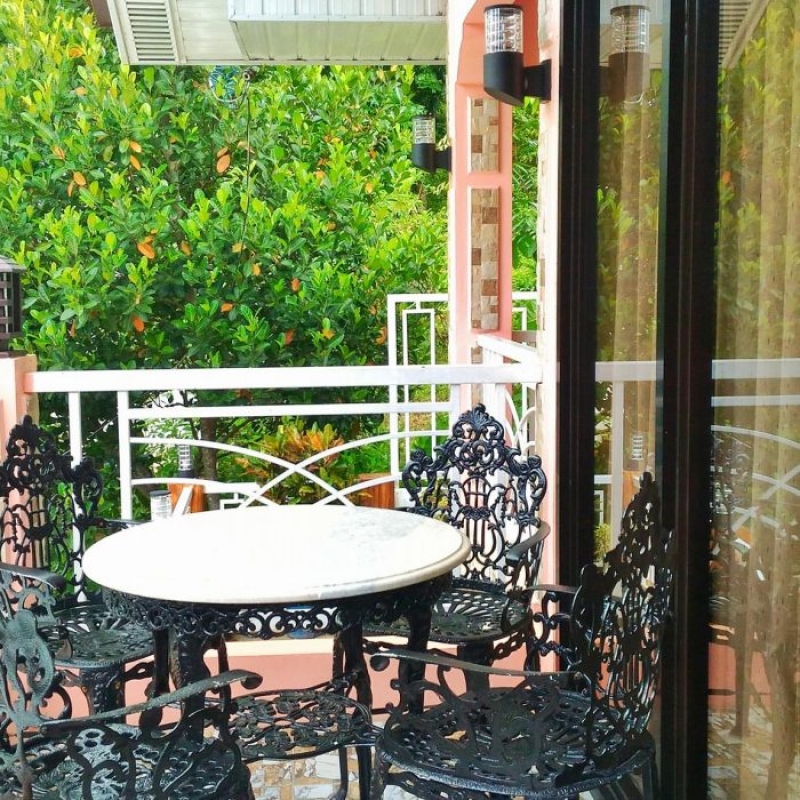 Located on the second floor of Casa Alma, Mel's Resort offers four different rooms that can accommodate up to 4-5 people which is still subject to change depending on your negotiation skills. There's also an Asian restaurant on another floor where you can dine and have fun with family and friends. This place is perfect for bigger groups since they have more rooms available. You can book your reservations by sending them a message through their Facebook or contacting them through 09985771397.
Room 1: ₱1,800/night
Room 2: ₱1,500/night
Room 3: ₱2000/night
Room 4: ₱1500/night
Things To Do
Swimming in the refreshing lagoon of Malumpati is the main attraction but there are also other things you can do that will make your stay here memorable. When we went there, we only tried water tubing which was a really awesome experience on its own.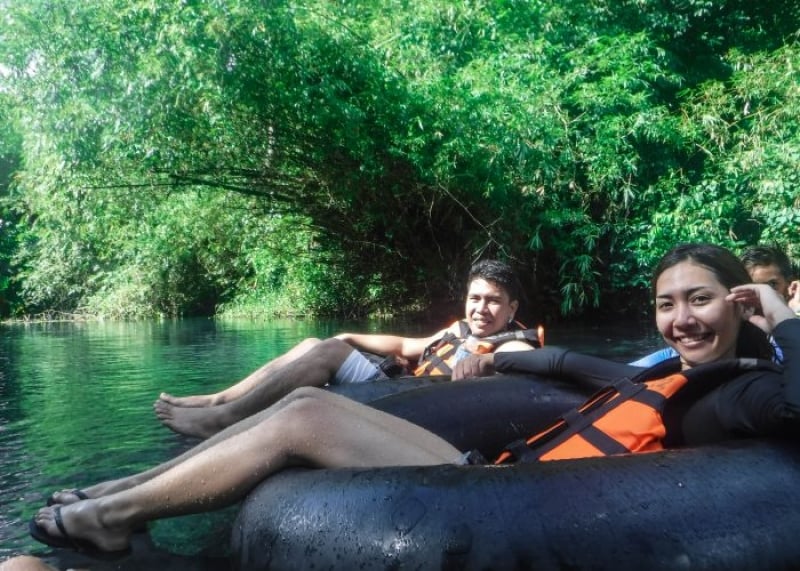 First, we trekked for about 15 minutes to the top of the spring and from there, we started to float back to the main lagoon. Once you reach the lagoon, your guides will showcase their diving skills. Anyone who wants to do water tubing will have a guide so don't worry about drowning because it's pretty safe. There are also zip-lining, rappelling and wall climbing activities if you want more action.
Water tubing with guide: ₱200
Trekking with guide: ₱150/5 people
Rappelling: ₱50
Wall climbing: ₱50
Zip-lining: ₱200
Also, just a few minutes away from Malumpati (you'll see it along the way) is the MW Fun Adventure Park where you can do some boating, ATV riding and more. The contact numbers for the park are 09466898230 / 09777370016.
How to go there
There are different entry points if you want to get to Pandan, Antique: Iloilo City, San Jose (Antique), Caticlan (Aklan) or Kalibo (Aklan). You can take a plane going to each place depending on where you are coming from. But coming from Iloilo, this is what we did:
Iloilo to Pandan
1. From the Airport, take a shuttle van going to SM City Iloilo. The fare is at ₱70.00 for an hour of travel.
Fare: ₱70
Travel time: 1 hour
2. Once you arrive at SM City, go to Molo Terminal. You can take a cab or you can pay the shuttle driver extra to take you there directly.
Cab fare: ₱60
Shuttle fare: Around ₱60
Travel time: 8 minutes
3. Coming from Molo Terminal, you can either take a bus going to Libertad, Antique or take a van going to Pandan. We don't know the schedules for now but will probably make a separate blog on that one. We would suggest you take any trip that departs before noon since the last trip is somewhere around 3pm.
Bus fare: ₱210 for non-airconditioned or ₱280-350 for airconditioned
Travel time: 6-7 hours
Van fare: Around ₱200
Travel time: 5 hours
4. Tell your driver/conductor to drop you off at Pandan town proper or at the Pandan terminal, then hire a tricycle to take you to Malumpati Cold Spring. You can contact 09466873898 for hiring one in advance: .
Fare: Around ₱250
Travel time: 15 minutes
San Jose To Pandan
Once you reach San Jose, go to San Jose Terminal and take a bus going to Pandan. Bus fare costs about ₱200 and after about four hours of travelling, hire a tricycle going to Malumpati.
Caticlan or Kalibo to Pandan
Coming from either airport, get to each place's respective bus terminal then take a bus going to Pandan. The fare is around ₱100-200 with an estimated travel time of two hours.
Also read: I Survived a Scary Boat Ride to See a Paradise in Malalison
There you have it! We hope you've learned some information on how to experience Malumpati Cold Spring. We definitely recommend visiting this place if you want to unwind from the stress of city life.