Here's a brush-up on Philippine geography: our beautiful country has a vibrant region called SOCCSKSARGEN and you'll find it in Central Mindanao. Numerically, SOCCSKSARGEN (short for the provinces and city that comprise it: South Cotabato, Cotabato, Sultan Kudarat, Sarangani, and General Santos City) is also called region 12.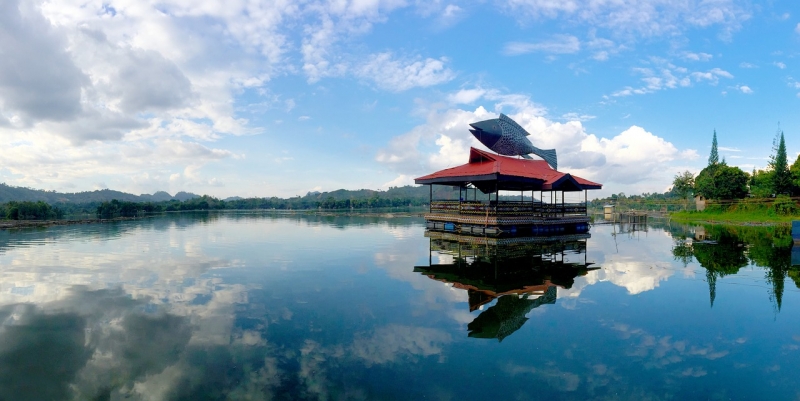 While most of you might already know this, we're also well aware that not a lot of Filipinos are well-acquainted with the region. Thankfully, an event spearheaded by the Department of Tourism–Region 12 (DOT–12) titled Treasures of SOX: A Travel and Trade Expo Year 4 aims to bring this part of Central Mindanao closer to Metro Manila and nearby areas. The expo will run from 25 Apr to 28 Apr 2019 at the atrium of Robinson's Place Manila (also known as Robinson's Midtown) in Ermita.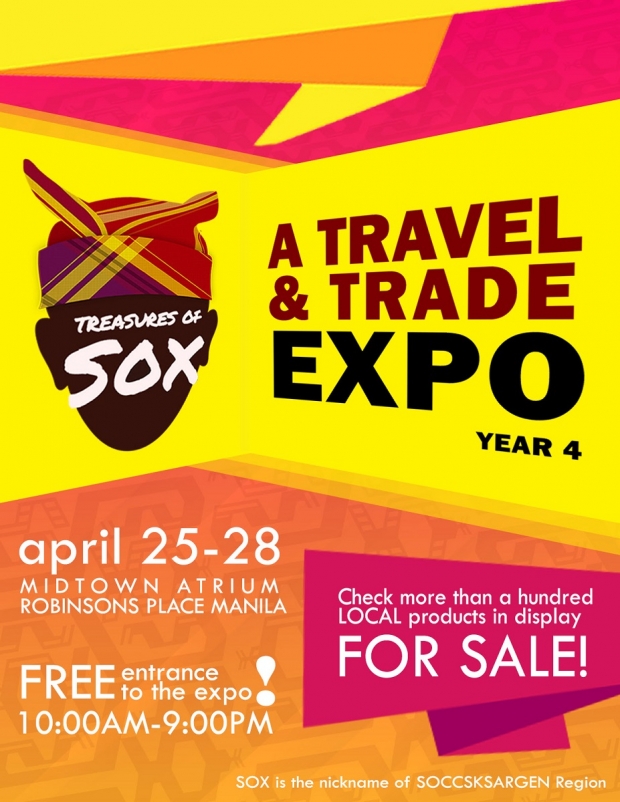 Expect tour packages, cultural spreads, and regional products
Nelly Nita N. Dillera, Ceso Iii, DOT–12 Regional Director, says that through Treasures of Sox, visitors will have access to regional "products that are supported by the Department of Trade and Industry, Department of Agriculture, Department of Labor and Employment, Technical Education and Skills Development Authority and other government agencies". Guests will also be given a taste of services and different tourism destinations supported by DOT and the local government units in region 12.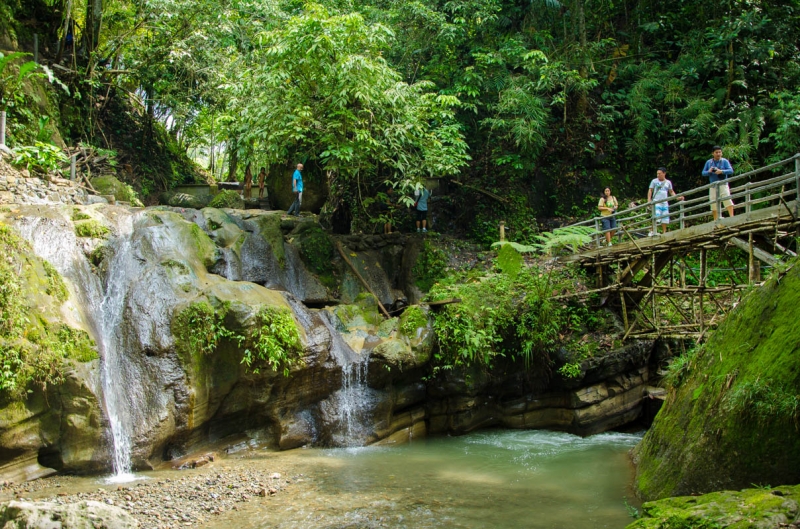 Exhibitions by the Bureau of Fisheries and Aquatic Resources, Agricultural Training Institute, and the Department of Environment and Natural Resources will also be on show. Attendees can also look forward to regional business and investment forums, a fashion show featuring indigenous materials, and various cultural presentations.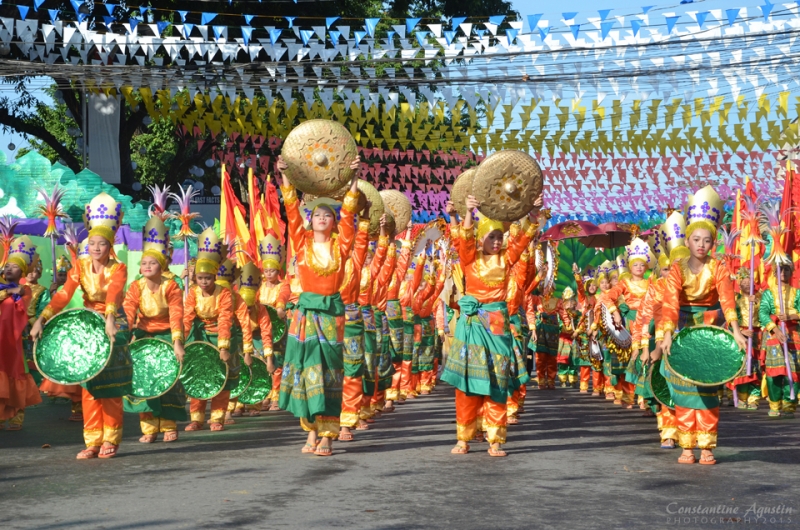 Aside from these, visitors can also directly purchase region 12 tour packages, various fresh and processed food products, "wearables, bags, textiles (such as the T'boli t'nalak from Lake Sebu, South Cotabato), accessories, handicrafts and other products made from indigenous materials", and raw indigenous materials which are otherwise difficult to source.
Also read: How I Lived with the T'boli Tribe for 3 Days Under PHP 3,000
New product and initiative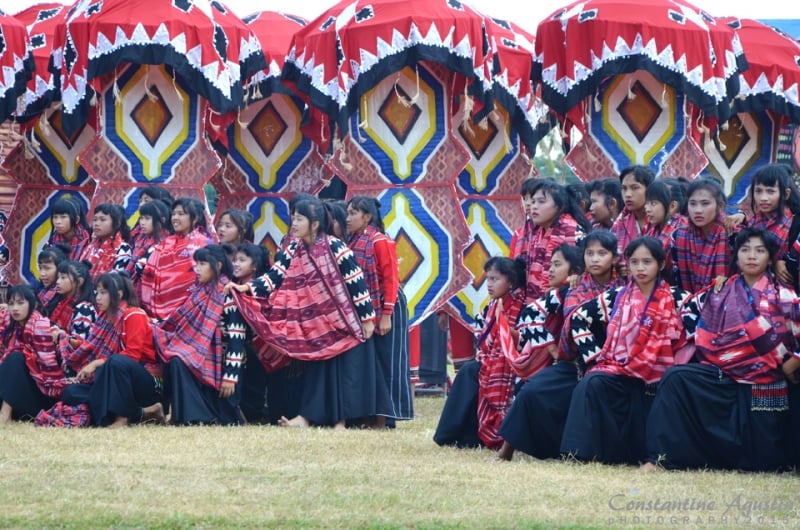 DOT–12 is also set to unveil a new tourism product at Treasures of Sox — a VIP card that tourists "can use to avail of freebies and discounts from Regional Tourism Council-accredited establishments."
Guests can also learn more about DOT–12's newest initiative called Complete Women, "a gender and development effort aimed at empowering the women workers of the tourism industry."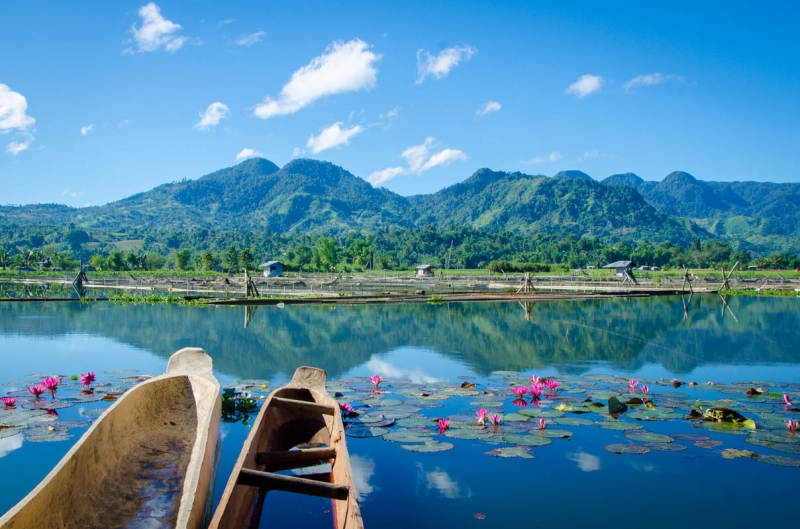 Also read: Inspiring Filipino Women Who Changed the Travel Scene
Are you guys excited? We totally are. Make sure to drop by Treasures of SOX — it will be open to the public until Sunday. See you there!